Christmas is around the corner. Dubai is getting ready to welcome Christmas with lots of festive events and activities. It is that time of the year when you can see decked-up Christmas trees when you walk around any mall or store.
The significance of the Christmas tree differs according to region. Some legends might attribute it to Christ's birth and resurrection while some say that Christmas trees reflect immortality and permanence. At the end of the day, we all are excited to have a Christmas tree in our living rooms with lights and ornaments covering it.
If you are looking forward to decorating your homes or offices for this Christmas, here are some of the stores you need to visit to get hold of Christmas trees and décor in Dubai.
Ikea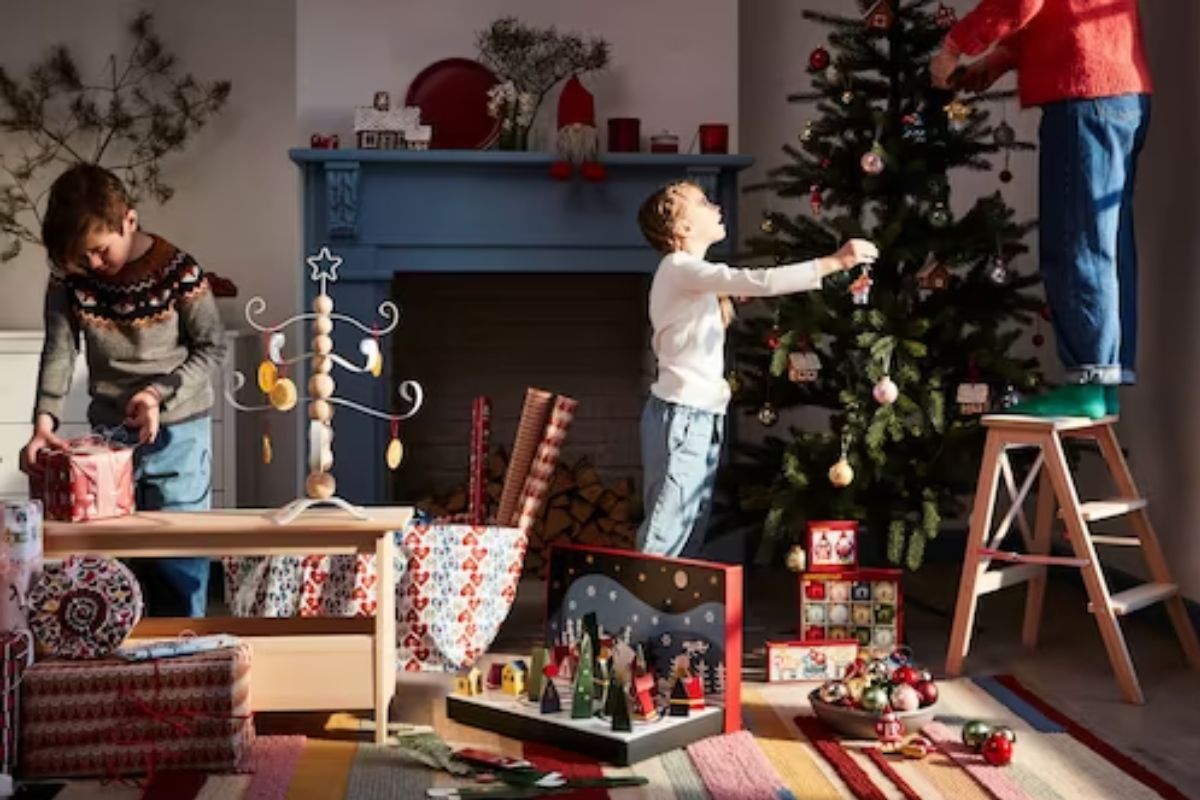 Ikea is a household name for people living in Dubai. Every product you need for your home can be found at Ikea. This Christmas season they have stocked up on Christmas trees and décor.
Ikea has Christmas trees of varying height and thickness. You could get a Christmas tree as small as 12 cm and also one as big as 250 cm at Ikea. They also sell small decorated artificial potted Christmas trees that you could keep on a table.
The large Christmas tree that heights about 250 cm could be perfect to place in a corner of your living room. It costs around AED275, but you can get it for AED195 in their online store. These Christmas trees are needle-free, therefore, you need not worry about cleaning the fallen needles every now and then. The size of this Christmas tree is compact and would not take up too much of your space.
Ikea stores have ramped up the decorations section with products you need for the holiday season. The store sells everything from tree ornaments and accessories to winter table decorations. You can buy Christmas décor from Ikea for as low as AED5.
They have exciting offers for Christmas décor on their official website.
Opening hours: The stores open at 10 am and close by 11 pm.
Location: Ikea has two stores in Dubai; Dubai Festival City Mall and Festival Plaza Mall Jebel Ali.
Home Centre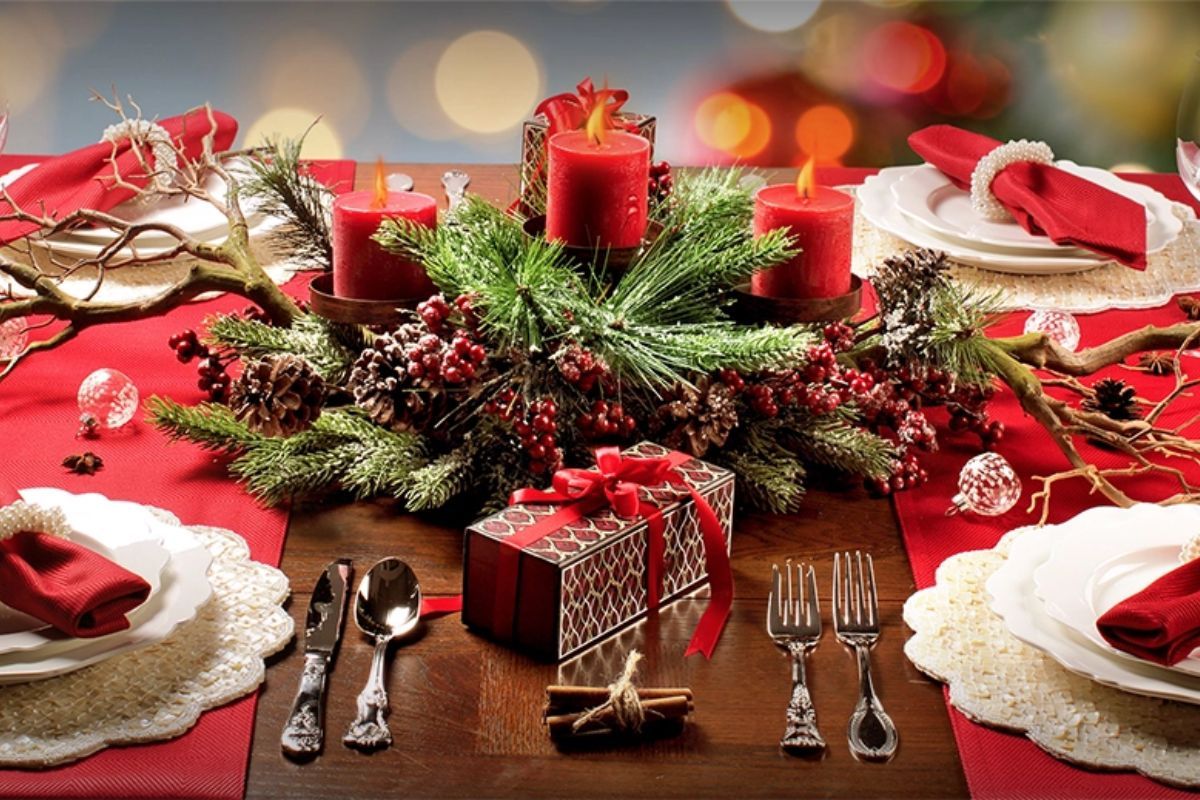 Home Centre is a hub for trendy furniture and home accessories in Dubai. Home Centre introduces Christmas-themed home décor and accessories to welcome the holiday season. You can also visit their store to get a Christmas tree to decorate your space.
Home Centre sells Christmas trees of varied sizes. Their cheapest Christmas tree can be bought online for just AED39. This Christmas tree has a height of about 65 cm and is made of polyvinyl chloride substance. They also have a luxurious Christmas tree that goes 6ft tall and has berries and cones adorning the branches. You can buy baubles and stars from their accessories section to deck up this Christmas tree.
You could visit their store to check out the wide range of Christmas décor they have stocked up for this season. They have Christmas-themed candles, holders, lighting, tableware, cushion covers, and more.
Home Centre's official website offers noteworthy discounts for these holiday decorations. They provide shipping free of cost for online purchases.
Opening hours: The stores open from 10 am and close by 11 pm.
Location: They have multiple stores in Dubai. You can visit their outlets at Dubai Hills Mall, Oasis Mall, Mall of the Emirates, Mirdif City Centre, and Deira City Centre.
Bloomingdale's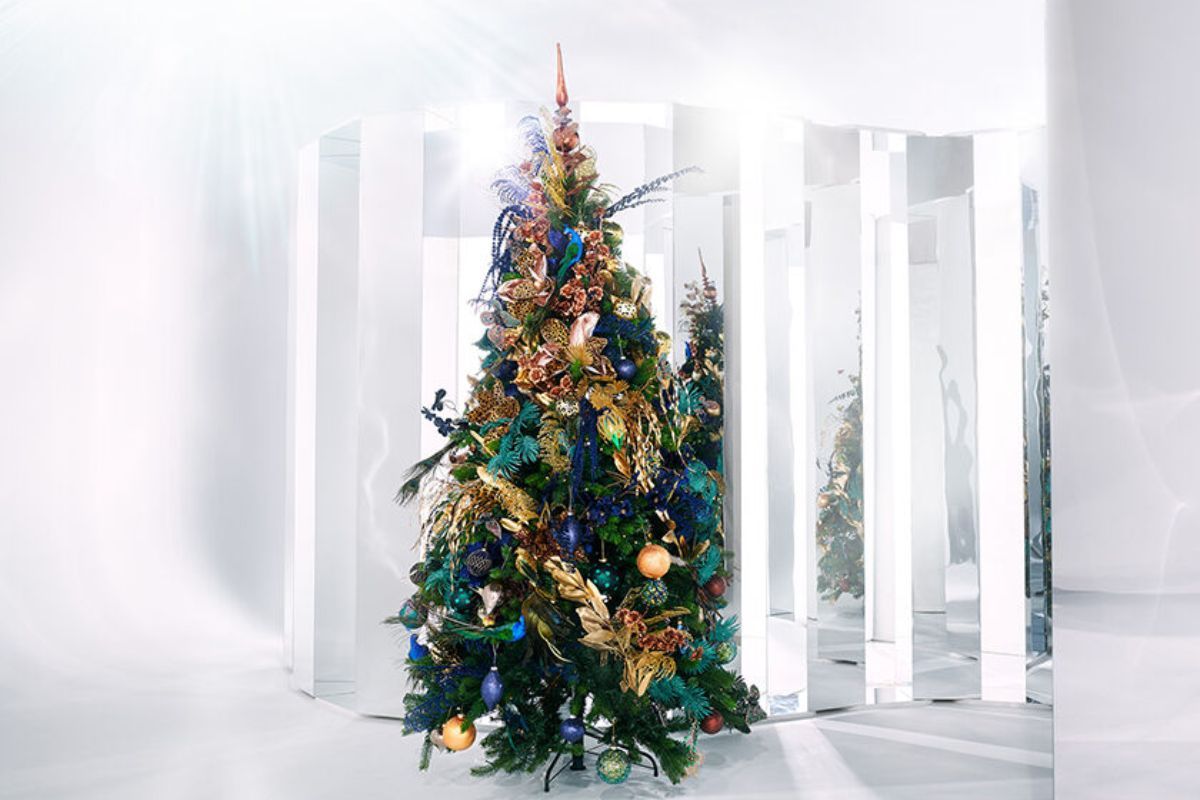 Bloomingdale's is an upscale department store that sells apparel, accessories, furniture, and décor. They have stocked up a wide variety of Christmas trees and décor in their outlets and online stores.
Bloomingdale's has many varieties in its Christmas tree collection. They have Rocky Mountain Pine Trees, Snow-tipped Fir Trees, Colorado Spruce Trees, and more. Most of them cost around AED1000 and have a height of about 210 cm. You can also buy their Prelit Sugar Pine Tree which has lights, cones, and berries hung on its branches. This readymade Christmas tree is easy to pack away and store until next Christmas.
They have tree ornaments that are priced as low as AED10. Some of the ornaments Bloomingdale's sells are studded with crystals and can brighten up your Christmas tree instantly. They also sell baubles with tassels and large crystal-studded flowers.
Bloomingdale's website has holiday discounts going on for these accessories and décor.
Opening hours: The store opens at 10 am and closes by 10 pm on weekdays. On weekends the store stays open until 12 am.
Location: The store is located inside Dubai Mall.
Marks & Spencer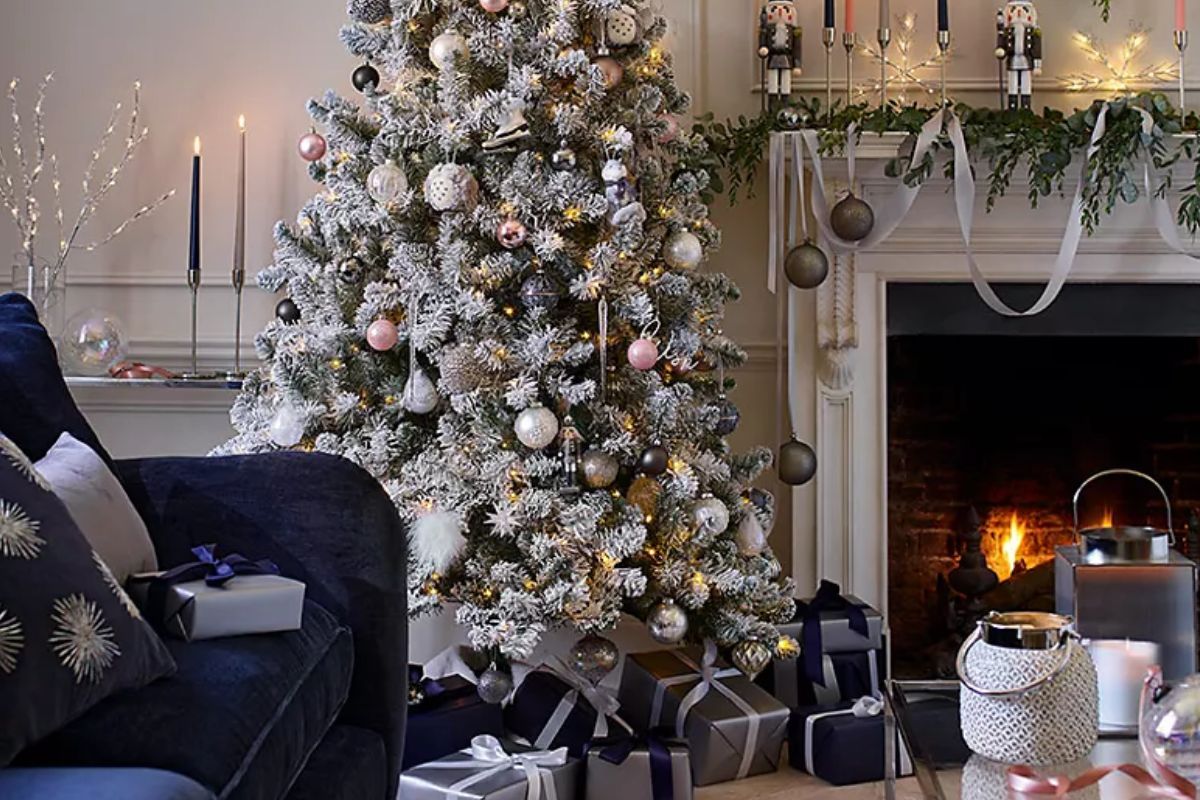 Marks & Spencer is a popular retail brand that sells clothing, furniture, home accessories, and other items. This Christmas they have introduced a wide collection of décor pieces that could elevate the appearance of your space.
Marks & Spencer sells Christmas stockings, wall hangings, lanterns, and candle holders. You can buy baubles to decorate your Christmas tree. You can also buy Christmas hampers from them to gift your dear ones. Holiday special treats are also available at their stores.
You can visit their official website to order their products. Place your order by December 14th to make sure you get it before Christmas.
Opening hours: The stores open at 10 am and close by 10 pm.
Location: They have eight outlets in Dubai. You can find their outlets at Mirdif City Centre, Deira City Centre, Al Ghurair Centre, Mall of the Emirates, Dubai Festival City Mall, and Dubai Mall.
Reflections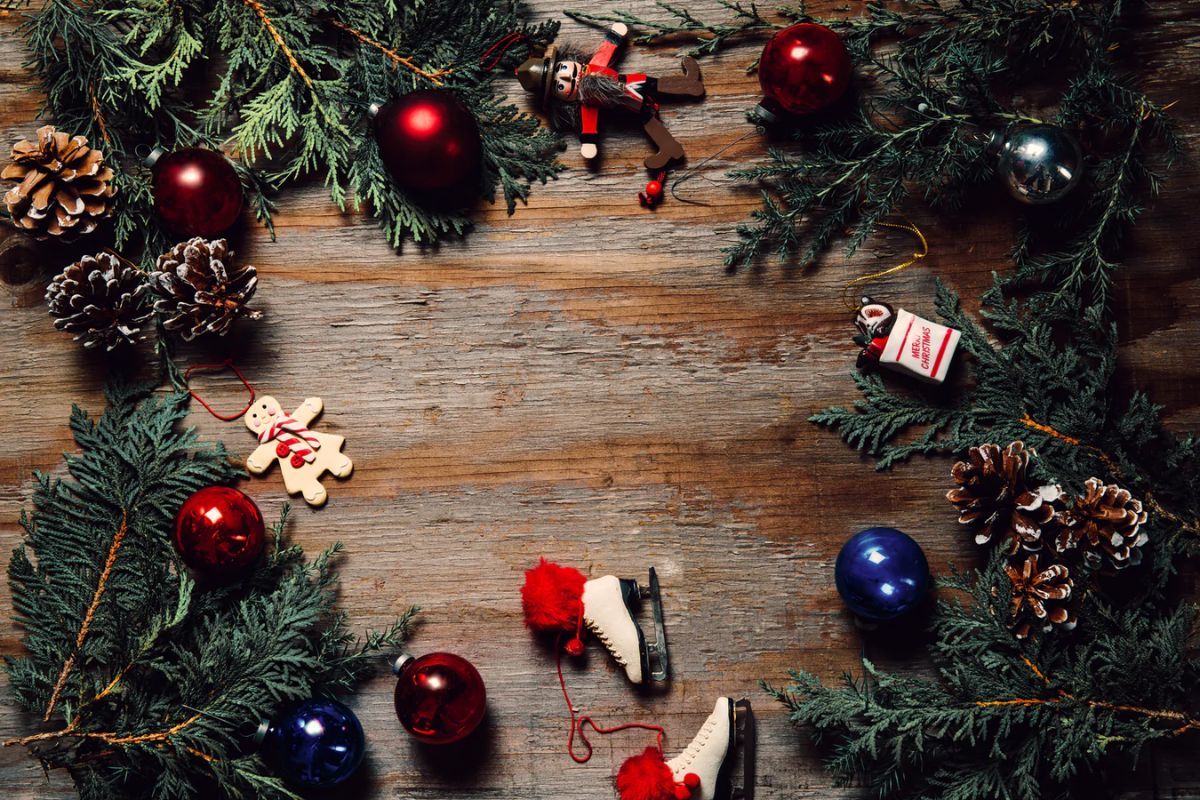 Reflections warehouse has an enormous collection of Christmas-themed products. Reflections have been in the hospitality industry for a long with their furnishings, furniture, and design.
Reflections are selling a wide variety of Christmas trees at their warehouse for this Christmas. They have both plain Christmas trees and decorated Christmas trees with them. Some of the varieties of Christmas trees that they have for sale are PVC Classical trees, flocked slim trees, prelit PVC trees, and flowered needle trees with pinecones. They have various size ranges for every type of Christmas tree.
The price range of these Christmas trees also has a big gap. You could get the cheapest Christmas tree from them for AED182 and the most expensive one for AED68,200. Ring-structured PVC tree is the most expensive one you can buy from them.
All the décor items are completely designed in the house. Their elegant décor will transform your homes or offices by upgrading the interiors. Reflections have cute décor items like wreaths and small reindeers which could be used to adorn the Christmas tree.
You can visit their website to see the huge Christmas décor collection they have.
Opening hours: The warehouse is open from Monday to Saturday from 9 am to 1 pm and 3 pm to 6 pm.
Location: The warehouse is located at Street 22, Al Quoz Industrial Area 4 (Warehouse 22).
Irony Home
Irony Home is one of the best places to visit if you are looking to buy some home interiors. They have an exquisite collection of décor accessories, furnishings, and homeware. Irony Home also has an exclusive Christmas collection.
The Christmas tree collection at Irony Home is unique and some of them have unconventional designs. At Irony Home you can find pine trees, fir trees, weeping willow, metallic Christmas trees, and trees made up of LED lights. The price range starts from AED395 and ends at AED10,000 for Christmas trees.
Irony Home has a beautiful range of ornaments, tree picks, baubles, and hangings. You can also find different Christmas themes that you can aspire to at Irony Home.
You can visit their website to see the exclusive collection of Christmas trees and décor Irony Home has for you.
Opening hours: The stores are open from 10 am to 11 am.
Location: It is located inside the Mall of the Emirates.
Carrefour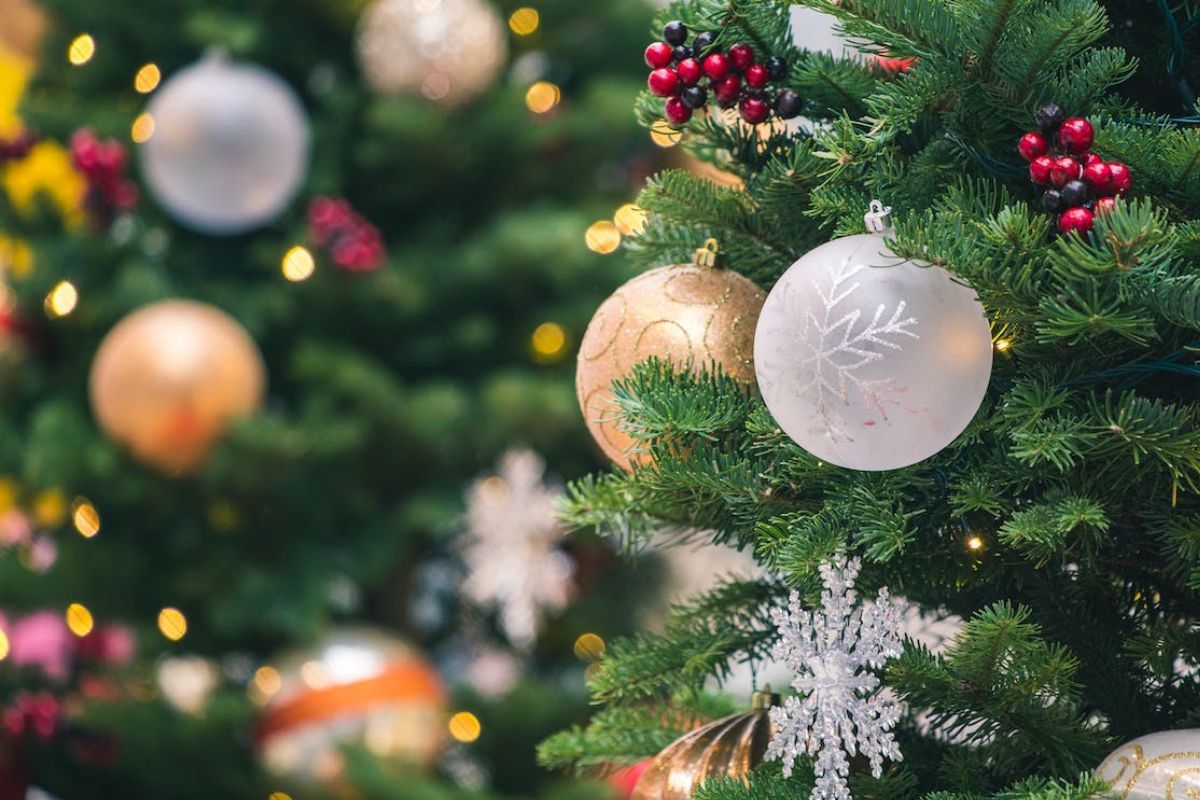 Carrefour is a one-stop shop for everyone in Dubai. It has been there in the city for a long time and is a familiar name for everyone in the region. Carrefour has stocked up on Christmas trees and décor this season.
Carrefour is one of the places where you can buy Christmas trees for an affordable price. They sell 120 cm long Christmas trees for just AED78. At carrefour, you can buy Christmas trees for as cheap as AED25. They have many choices from where you can choose the desired ones.
Carrefour also sells Christmas decorations like baubles and hanging decor. You can buy their Christmas-themed ornaments to adorn your Christmas tree.
Visit Carrefour's website to check out the latest discounts they have in the Christmas section.
Opening hours: The stores generally open from 7 am to 12 am. Carrefour stores at malls open at 9 am (or according to the mall timings). Some stores are open 24/7.
Location: Multiple locations in Dubai. You can find their stores at Burjuman, City Centres, and Dubai Festival City. Visit their website to know your nearest Carrefour store.
Also read: