Christmas is around the corner. It's time for us to get excited about the gifts we are going to receive at this time of the year. Try gifting yourself something this time for a change. Keep your excitement long enough for a month with advent calendars. You can count up to Christmas along with the little surprises that come.
Advent calendars give you a reason to look forward to waking up every morning. You get gifted every day for a whole month! If you don't find the time to make yourself one, you can get these amazing advent calendars.
Here are some of the best advent calendars you could treat yourself or your loved ones with.
Mistletoe Advent Calendar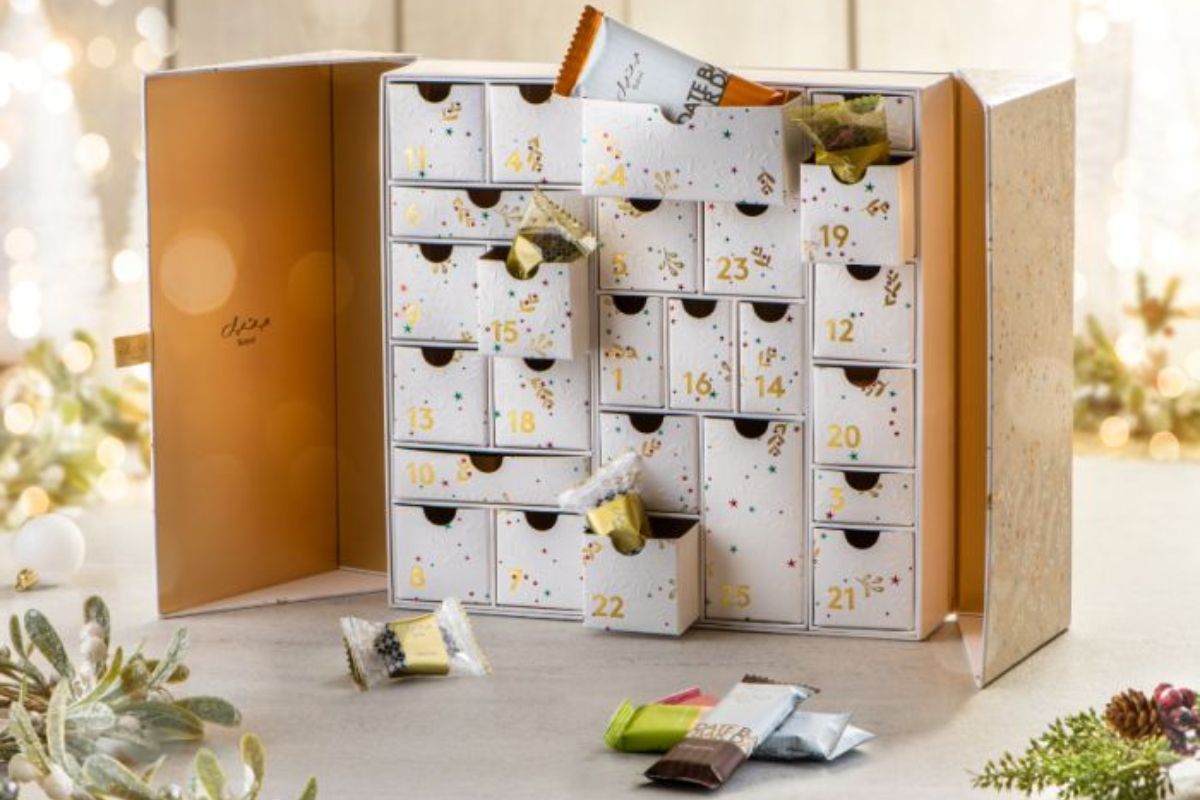 Mistletoe Advent Calendar is a product of Bateel. Bateel is a popular brand famous for turning traditional dates into modern-day delights.
The mistletoe advent calendar is filled with gourmet goodies from Bateel. You can discover 25 days of treats with this advent calendar.
You will get various treats with blends of dates or other fruits in them. Some of the delights that you can expect are maamoul and organic date bars. There are two varieties of maamoul; white chocolate and dark chocolate. Dates varieties like khidri, kholas, sokari, and segai can also be found in the drawers of this advent calendar. Premium stuffed dates are also going to be part of the goodies you will receive.
You can order them on Bateel's official website. It is sold for AED485 per calendar.
Spice Route Advent Calendar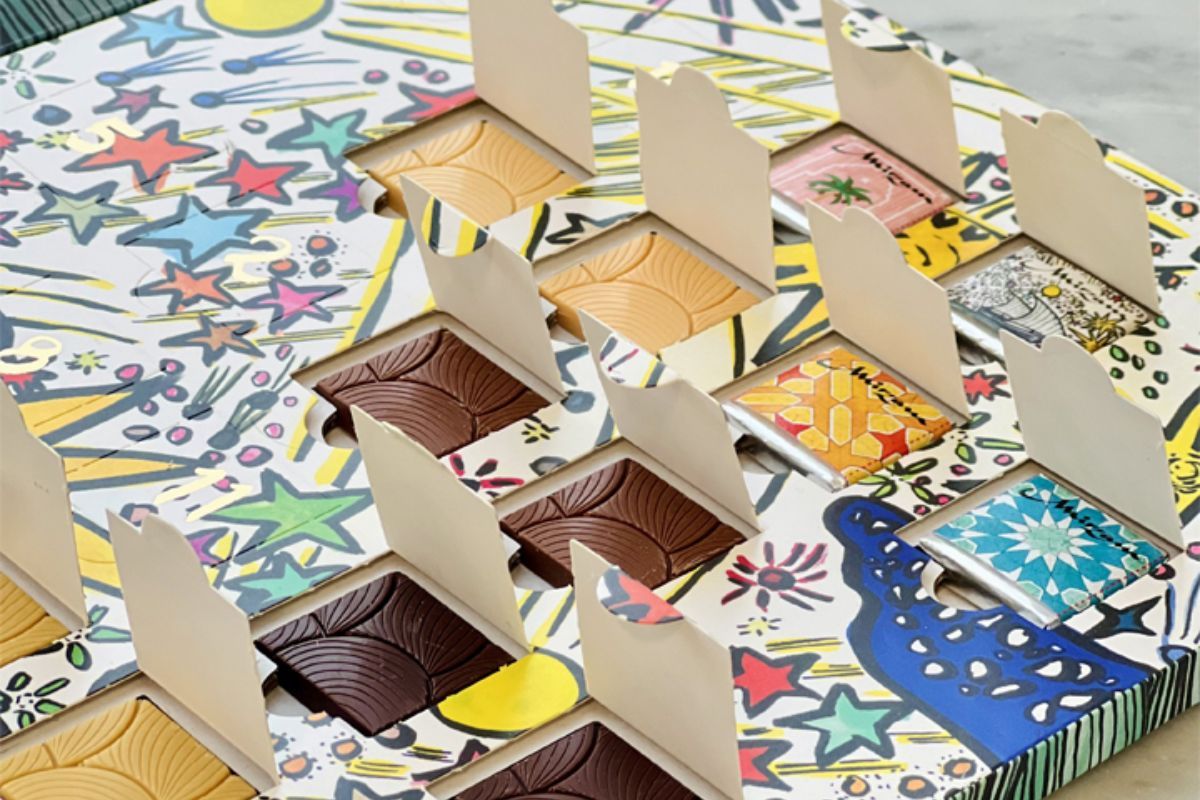 The Spice Route Advent Calendar is a product of Mirzam Chocolate Makers. They are one of the best chocolate makers in the region. Their advent calendar includes 24 bite-sized chocolates that can brighten your days before Christmas.
Each day of opening the Mirzam advent calendar will let you taste delicious chocolates with slight tastes of spices. The popular infusions in chocolate bites are cardamom, coffee, halwa, ragag, ginger, and saffron. They have included varieties of milk and dark chocolates in their advent calendar. They also have dairy-free chocolates for people who are lactose intolerant.
The makers have made this calendar aesthetic with artistic illustrations by Rawaan Al-Khatib. The Spice Route advent calendar is priced at AED55 on their website.
The Ritual of Advent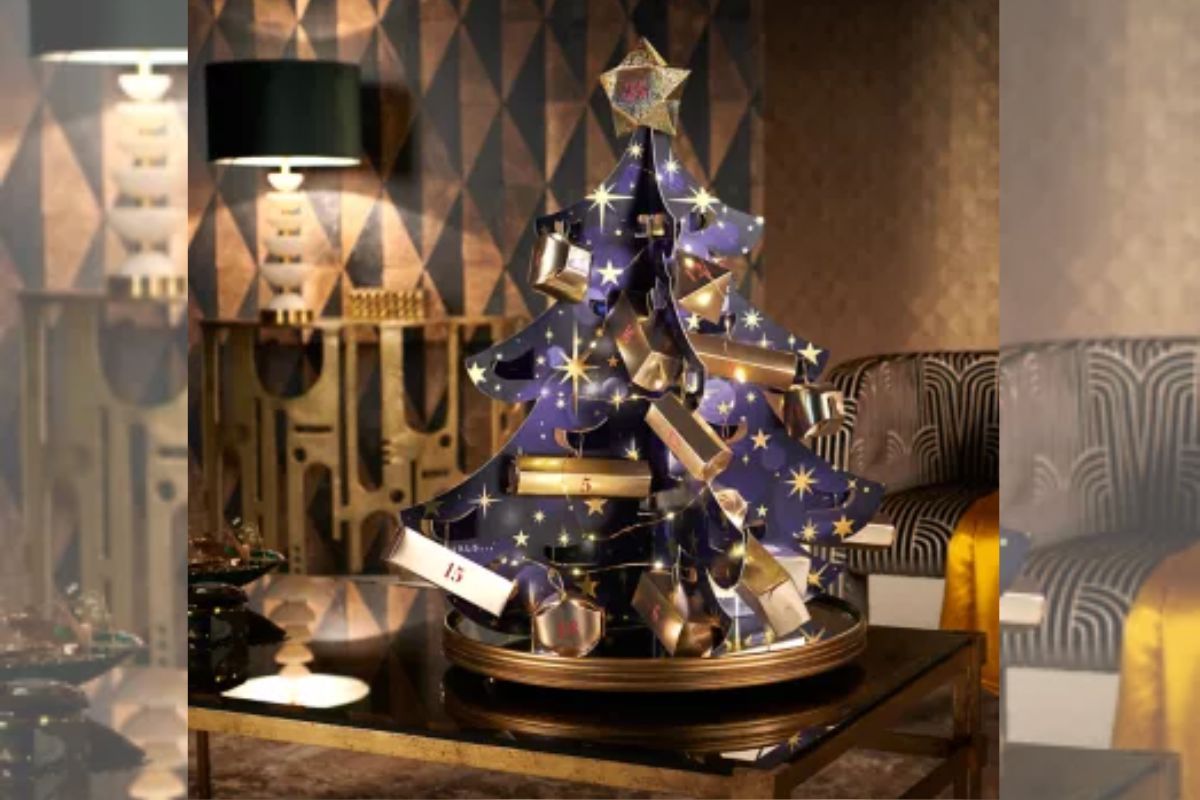 The Ritual of Advent is the advent calendar by Rituals Cosmetics. Rituals Cosmetics is a brand that is popular for its cosmetics and fragrances. Their luxury goods come in affordable price ranges.
Rituals' advent calendar comes in 2D and 3D forms. They also have a premium option for the calendar. 24 surprises await you with The Ritual of Advent while you wait for Christmas. The products that come with the calendar are luxury products that you can use to pamper your body and soul. Scented candles are also included in the little boxes.
You can purchase The Ritual of Advent on the official website of Rituals Cosmetics or sites like faces.com and ounass.com. The Ritual of Advent 3D retails for AED530 on their website.
Boxes of Wishes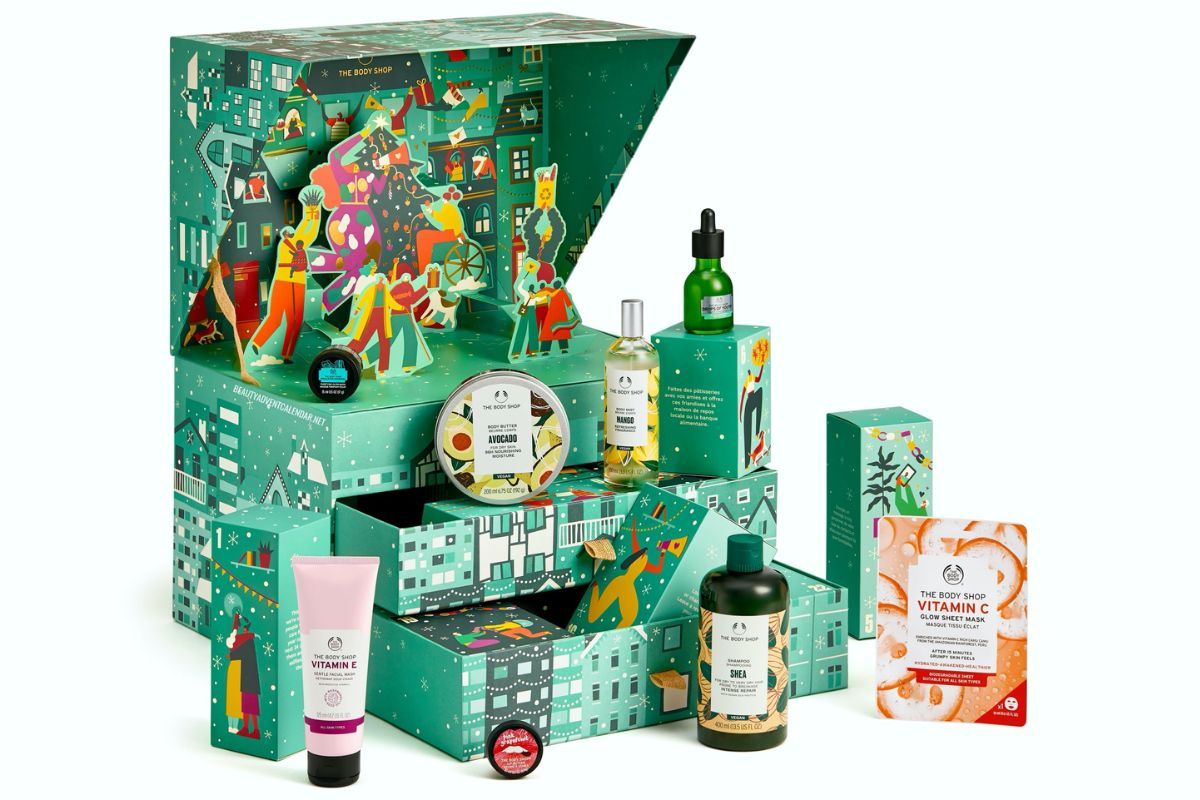 Boxes of Wishes are advent calendars sold by The Body Shop. The Body Shop is popular for its skincare and body products.  24 little surprises are enclosed with The Body Shop's advent calendar that could work a charm on you from head to toe.
The advent calendar includes their best-selling shower creams, body butter, and sheet masks. The Body Shop has included products from their Community Trade partners from India. Therefore, by purchasing this you will be supporting small business owners. They have three types of advent calendars this season. You can select it according to your budget.
You can purchase them on their website and stores in Dubai. The Boxes of Wishes Advent Calendar is sold for AED379, while Boxes of Wonders Big Advent Calendars are sold for AED579. If you would like to go overboard this Christmas, you can go for the Boxes of Wishes and Wonders Ultimate Advent Calendar which retails for AED849.
PrettyLittleThing Beauty Advent Calendar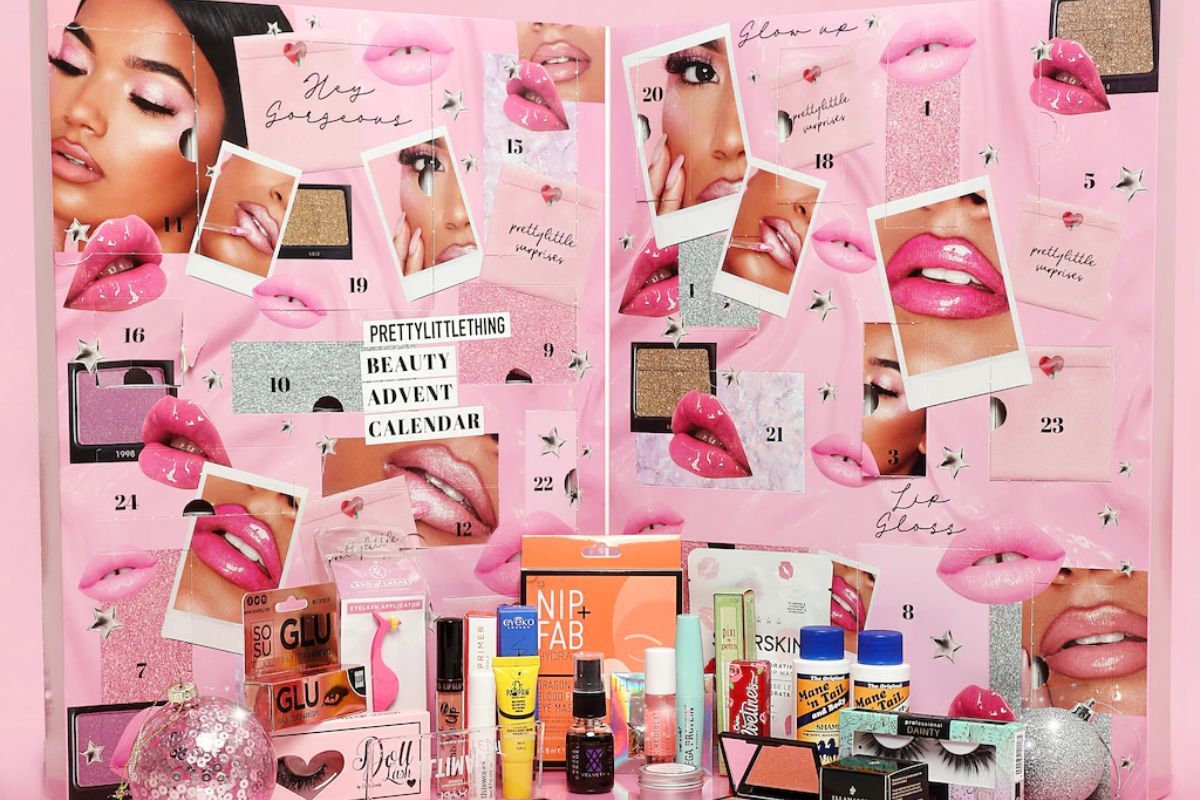 PrettyLittleThing Beauty Advent Calendar is sold by Pretty Little Thing, a popular international fast-fashion retailer. If you are a skincare fanatic, this is the best gift you can buy for yourself this Christmas.
PrettyLittleThing Beauty Advent Calendar is also an affordable advent calendar in the market. They have included best-selling items like Peaches and Cream lipliner, Palmer's cleansing balm, and Wet n Wild lipsticks. Eye masks, sheet masks, beauty tools, and serums are some other products you will get from the calendar.
The advent calendar comes in two varieties; nude and multicolor. The multicolor advent calendar retails for AED170 with products worth over AED600 and the nude ones cost around AED330 with products worth AED800. You can get the nude advent calendar for AED66 (80% discount) on their website for a limited period.
Namshi Beauty Box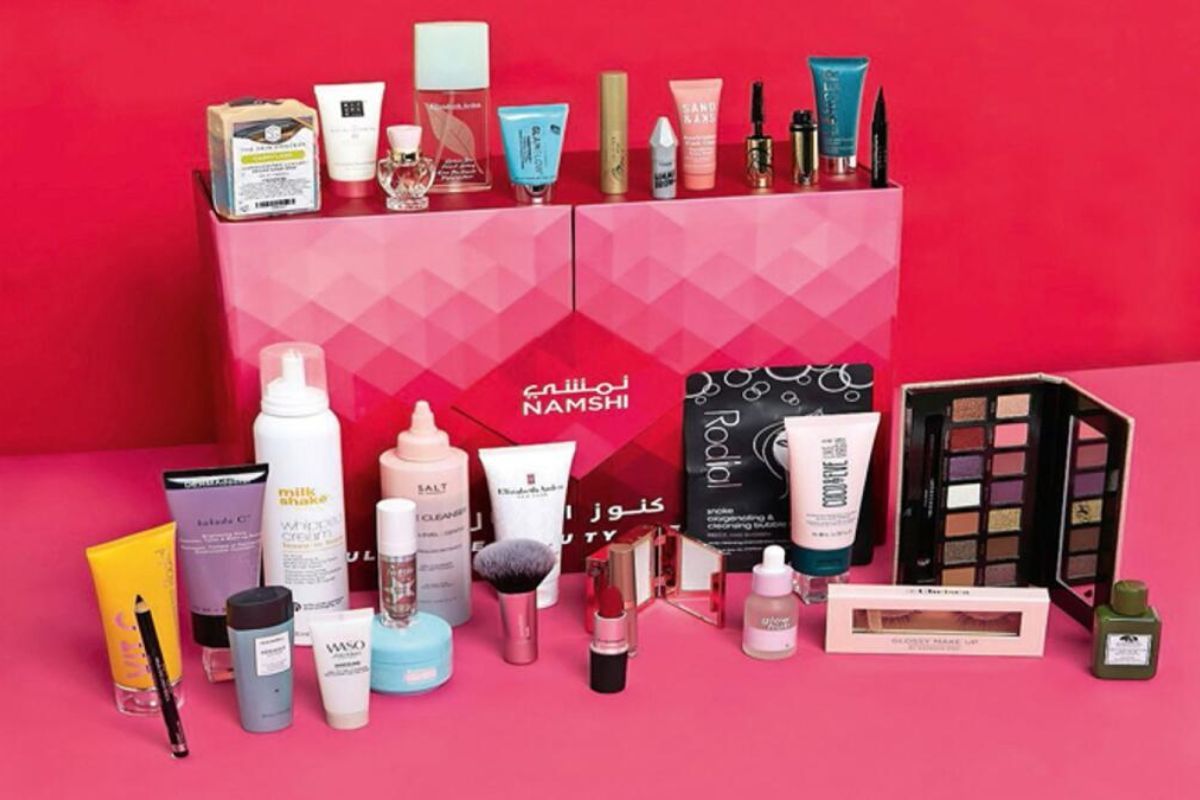 Namshi Beauty Box is a product of Namshi, one of the largest online fashion stores in Dubai. If you would like to go overboard with makeup purchases, this advent calendar can save you some bucks.
Namshi's advent calendar includes products from luxurious brands like MAC, Estee Lauder, and Benefit. Unlike all the advent calendars that count up to Christmas, Namshi Beauty Box will count up to New Year. So you can get excited about 31 days of surprises with this advent calendar. This box includes almost everything on a makeup fanatic's wish list from MAC Powder Kiss to Anastasia's eyeshadow palette. You will also get a good amount of skincare products with this beauty box.
Namshi Beauty Box retails for AED399 but you get products worth AED1999 with the purchase. You can avail the discount on their website.
Nespresso Advent Calendar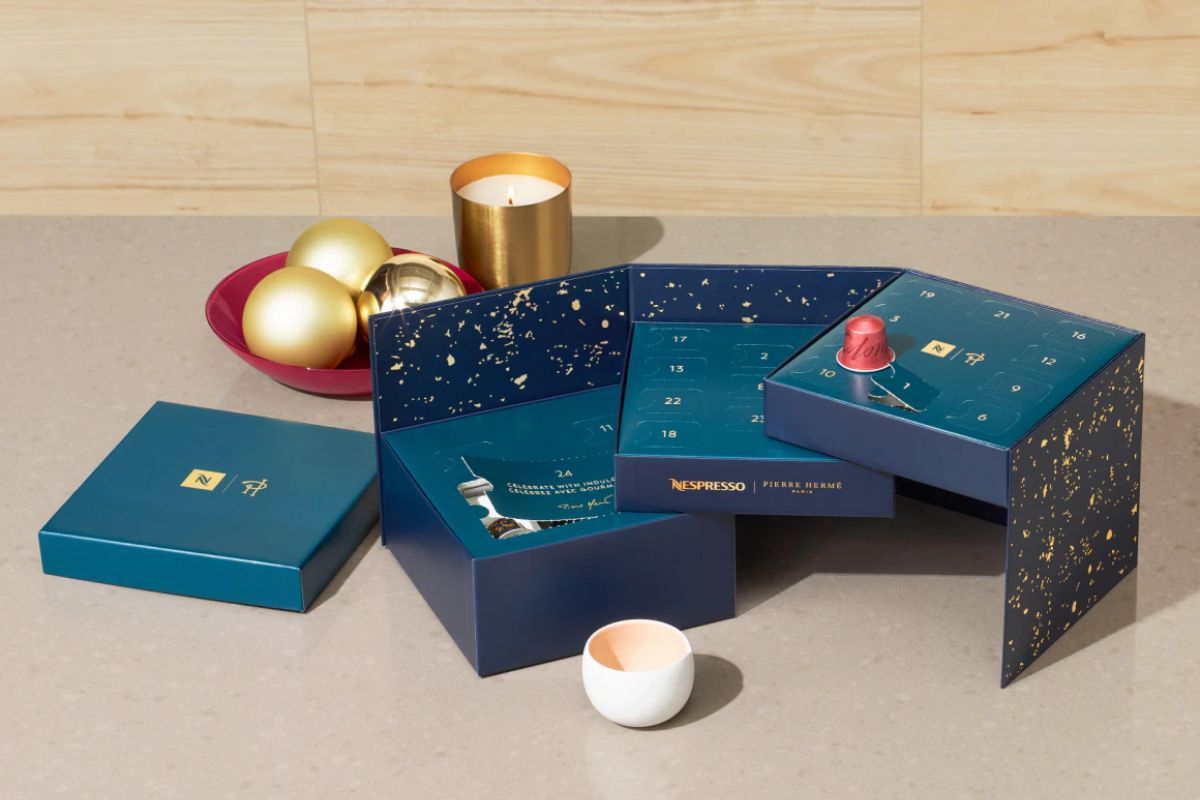 Nespresso Advent Calendar is sold by Nespresso, a company popular for its coffee capsules, coffee machines, and accessories. Nespresso's premium coffee capsules taste café-like and are popularly liked by all coffee lovers.
The Nespresso advent calendar includes 24 different coffee tastes for you to savor. Three of the coffee capsules are co-created by the renowned chocolatier and chef, Pierre Hermé. They have introduced two advent calendars for this season; Original and Vertuo.
The Original Nespresso Advent Calendar can be bought from their website for AED199 while the Vertuo Nespresso retails for AED249.
Mimi & Lula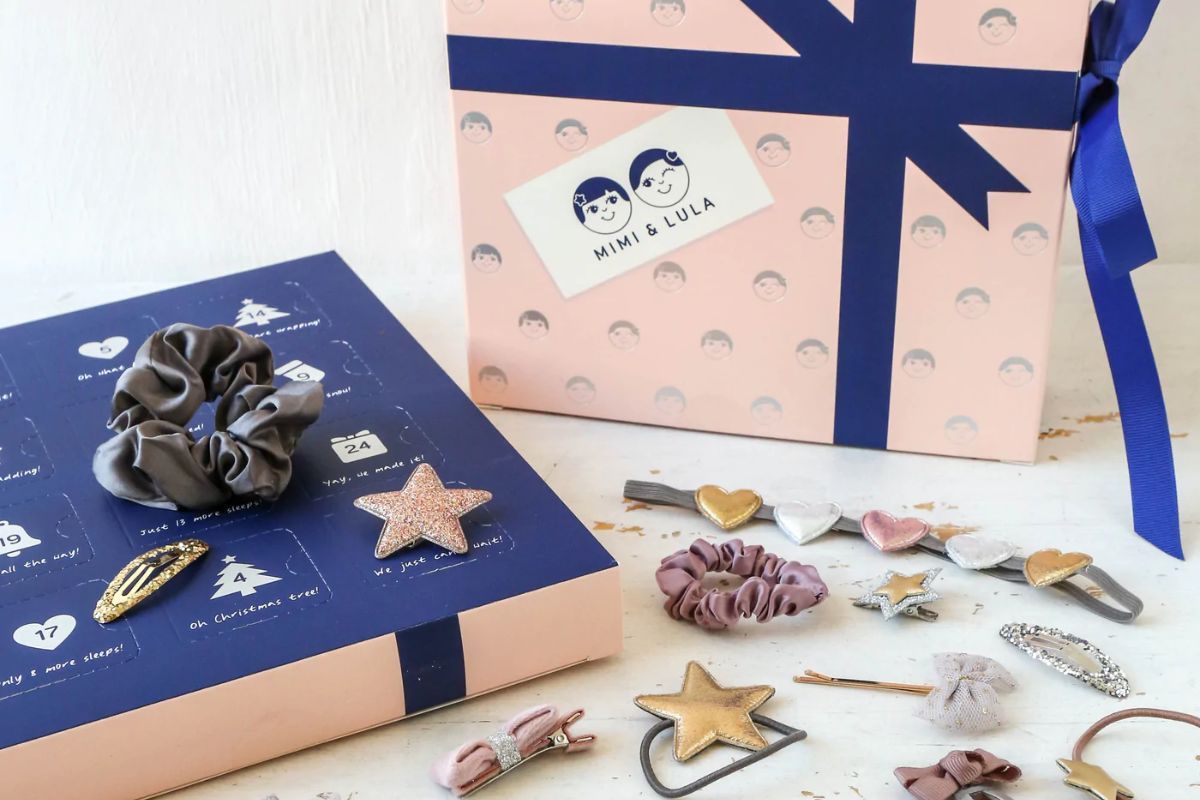 Mimi & Lula Advent Calendar is a product of Mimi & Lula popular for their kids' accessories. This is a perfect gift you can give to all the little girls this Christmas.
Mimi & Lula's advent calendar is packed with 24 cute accessories for the little ones. You can count the days to Christmas by getting surprised with 24 little boxes to open every day. The boxes open to beautiful hair bows, clips, and hairbands with shimmers and sparkles. All the accessories are of neutral tones, so you can pair them up with every outfit of yours.
Mimi & Lula Advent Calendar retails for AED133 after a 30 percent discount on Harri and Eve's website.
Lego Advent Calendar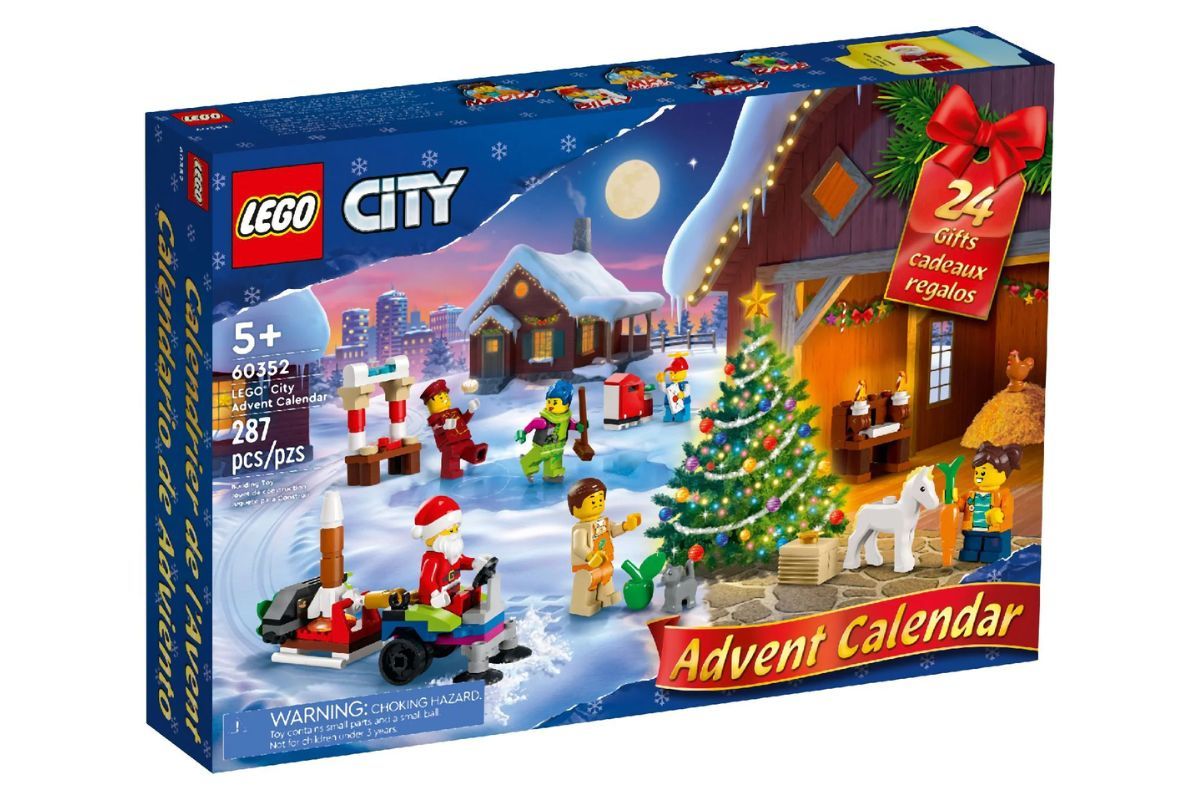 Lego Advent Calendar is sold by Lego Stores, a famous brand selling building bricks and toys. The kids would love to get surprised by these toys which could keep them busy for at least a month.
Lego brand has a wide range of advent calendars from which you can choose. The Harry Potter and Guardians of the Galaxy are popular advent calendars by Lego. If you would like something, with a Christmas theme, you could get the City version of Lego advent calendars. The Harry Potter advent calendars have small models of popular Harry Potter characters. It is created in a manner that every three consecutive boxes you open will constitute a scene from a movie in the Harry Potter series. Marvel fans can get their hands on the Guardians of the Galaxy version.
The Harry Potter Advent Calendar retails for AED169 while the Guardians of the Galaxy Advent Calendar retails for AED159. You can get them on the Lego stores' website.
Net-a-Porter Advent Calendar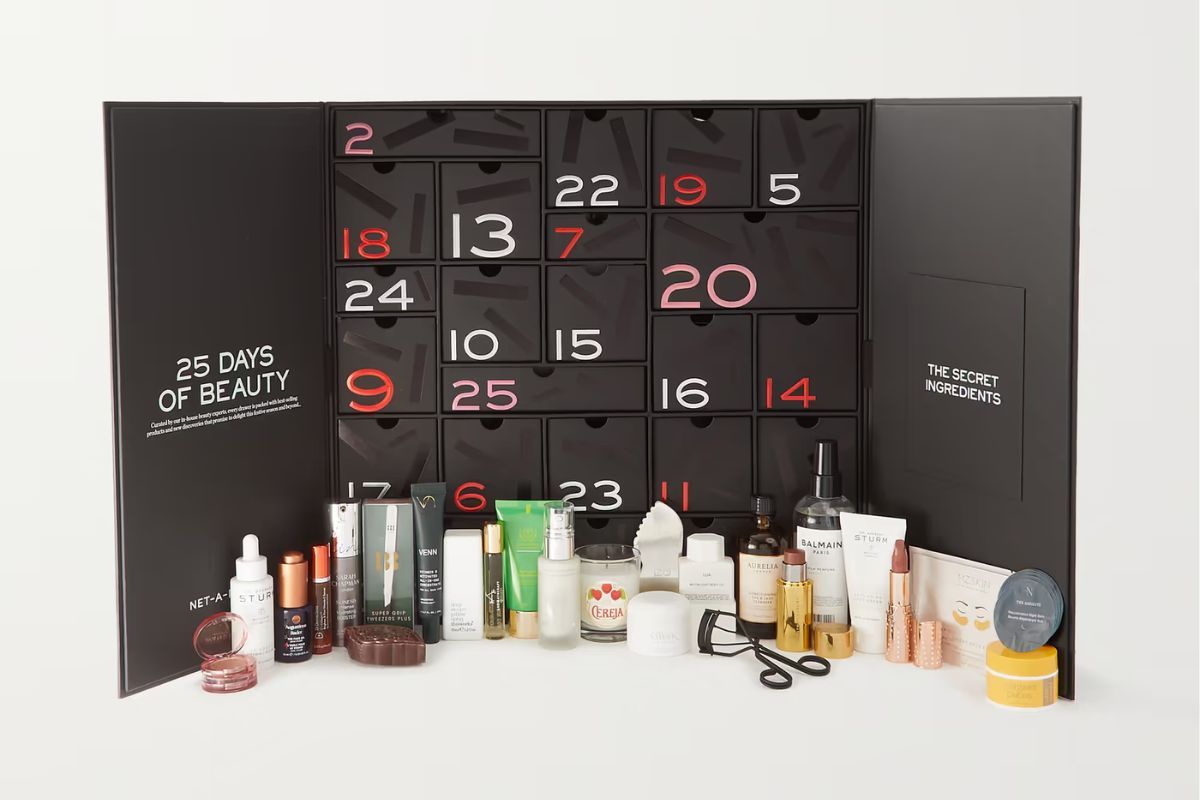 Net-a-Porter Advent Calendar is curated by Net-a-Porter for all those who love hoarding makeup and skincare. Net-a-Porter sells luxurious brand products like clothing, shoes, bags, and accessories. You can open up to 25 luxury goods with this advent calendar.
Net-a-Porter Advent Calendar has included the best sellers of the years in the category of beauty and skincare. Charlotte Tilbury lipstick, Skinesis hydrating booster, and Double Date eyeshadows are some of the products you can expect in the advent calendar this season. Some of the other products inside the boxes are aromatherapy oil, pillow mists, beauty tools, serums, and cleansers.
Net-a-Porter retails for AED1270 on their website. There are only limited stocks available so grab yours before it goes out of stock.
Also read: