Everyone likes to smell good which is why perfumes, deodorants and body sprays are popular more than ever today. Dubai is the epitome of luxury, opulence, and extravagance known for its lavish shopping experience, and the city's scents are no exception. Perfume plays an important role in our culture and is an essential part of our day to day lives. The fragrances produced in the Arab world are highly sought after, and Dubai in particular has become a center for the Arabian Perfume industry. Arabian Perfumes have had a profound impact on the fragrance industry worldwide due to their captivating scents and rich cultural heritage. Dubai is home to some of the world's best Arabian perfume brands, each with a distinct blend of fragrances that capture the essence of the Middle East.
What makes Arabian Perfumes so special?
Arabian Perfumes have a unique fragrance that can be easily recognized, carrying a strong and aromatic fragrance while having the base of conventional Arabian ingredients. Arabian Perfumes are made from natural ingredients hence they are made completely alcohol free and are hypoallergenic, this is what makes it stand out compared to western perfumes. The ratio of fragrance oil, water and scent ingredients is higher in Arabian Perfumes which results in the perfume to be quite strong and long lasting. Arabian perfumes are unisex and can be used by anyone and everyone not only in the Middle East but worldwide. These signature scents can uplift your mood instantly and has the ability to calm nerves and reduce anxiety.
What are the key ingredients in Arabian Perfumes:
· Al Luban
· Oud wood
· Saffron
· Rose
· Jasmine
· Musk
· Amber
· Sandalwood
So, lets embark on a scented journey like no other as we explore the best Arabian Perfumes that you must check out.
Swiss Arabian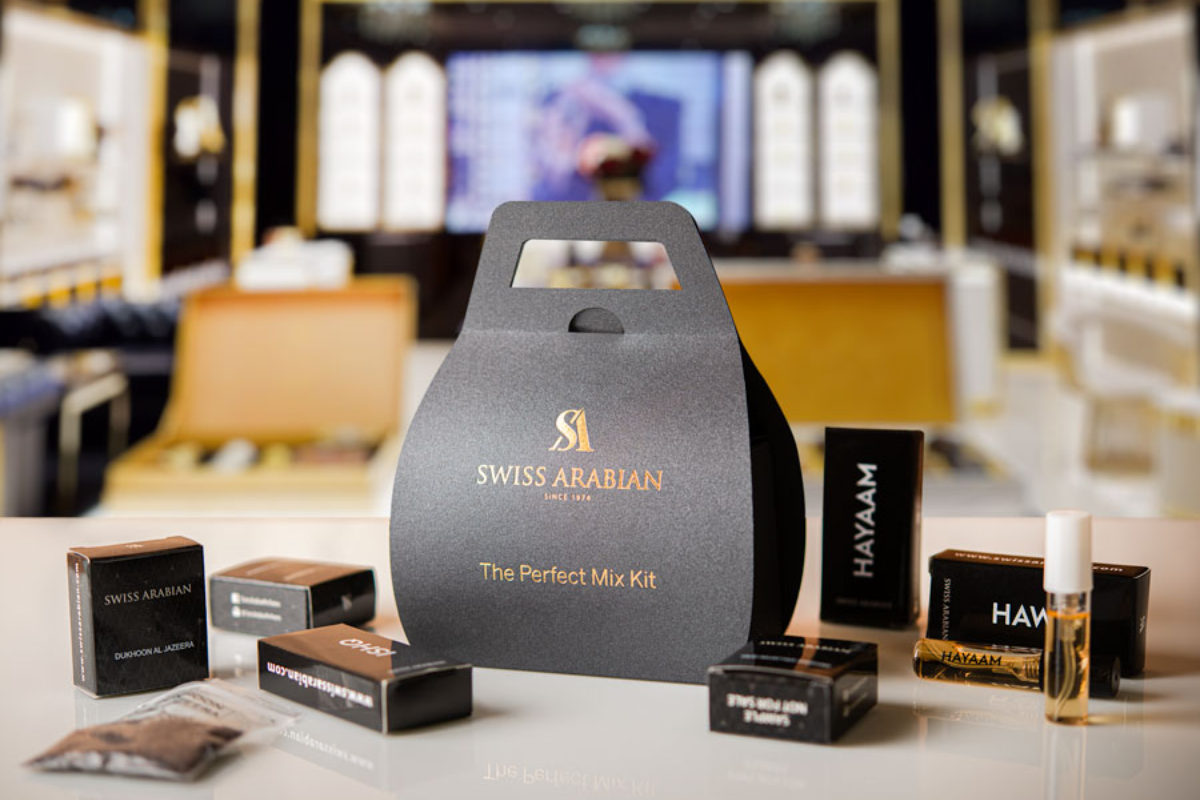 Swiss Arabian is the 1st perfumerie in UAE and has been a favorite of perfume lovers in the region since 1974. This perfume brand has a legacy rooted in a fusion of western and oriental craftsmanship, it was founded on the duality that openly celebrates the space where two seemingly opposing worlds meet. Swiss Arabian's line of alcohol-free, concentrated perfumes are true homages to oud, the rich and smoky resin distilled from the agarwood tree. They are designed to be delicately dabbed onto pulse points rather than heavily spritzed all over. Every year, the company produces over 35 million perfumes, distributed to stores in over 80 countries. Besides traditional attar they also have a wide range of perfumes, body sprays, home fresheners, shower gels, body lotions, hand wash, body scrub and many more.
One of their bestsellers is 'Kashkha' a strong blend of oud, incense, and saffron spice, lightened with a touch of musk it also features notes of jasmine, bergamot, vanilla, and sandalwood. Another popular perfume in their collection is the Shaghaf Oud Aswad perfume which is a blend of agarwood, rose, amber, and musk, and is perfect for those who love warm and woody scents. Other popular perfumes include – Mukhalat Malaki, Casablanca and Gharaam.
Ajmal Perfumes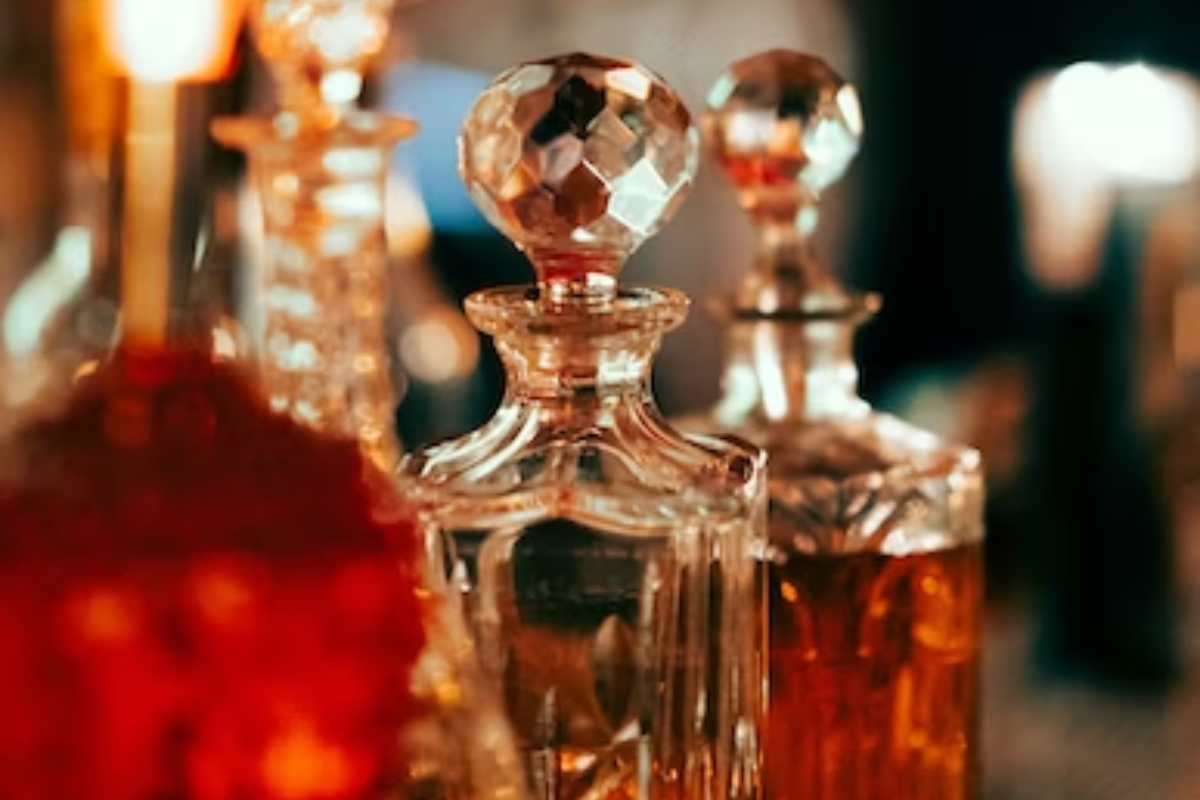 Ajmal Perfumes has earned a large following of devoted customers over its sixty years in the fragrance business. The brand was established in the 1950s, boasts an impressive portfolio of more than 300 fragrances and several upscale retail locations throughout the GCC. They specialize in developing scents that draw inspiration from the Middle East's rich cultural heritage. Ajmal Perfumes is well known for its traditional attars, which are created using agarwood, amber, and musk as natural ingredients. The brand has several locations in Dubai, including City Walk and Ibn Battuta Mall, two well-known shopping centers. With their products being sold in countries around the world, Ajmal has been a trendsetter in the development of perfume products within the perfume industry.
Highlights include the Dahn Al Oudh line and the Evoke Midnight edition, which has citrusy notes and a hint of floral spice. Other popular perfumes include Musk Silk, Alf Laila O Lail Parfum, Ajmal Amaze, Song of Oud and many more.
Amouage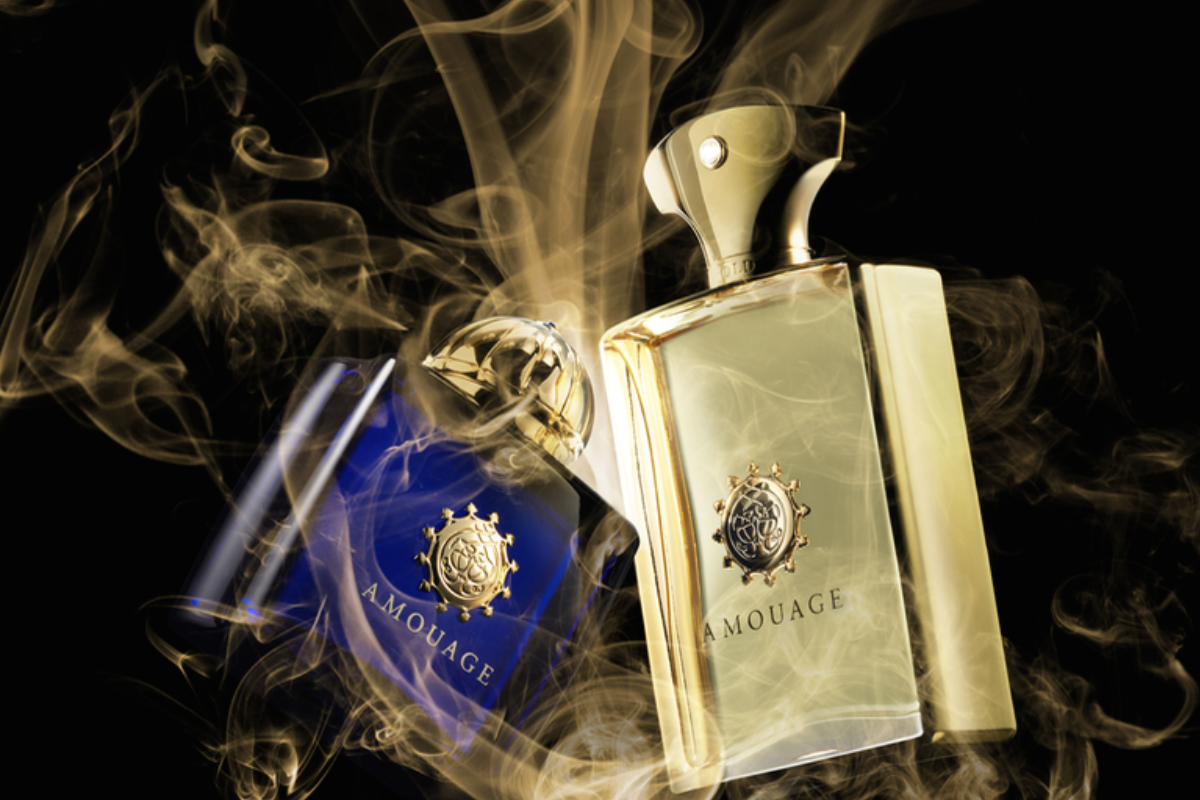 Originating from Oman, Amouage was founded in 1983 out of a love of fragrance and is known for its intricate blends of precious woods and Middle Eastern spices such as frankincense and myrrh. The elegant and striking flacons from Amouage are the ideal souvenirs from your travels. Each vial contains a complexly crafted blend of scents that each has a unique story to tell. Try Love Tuberose for notes that will brighten your mood, or The Journey Woman for a stronger scent statement.
One of the most popular fragrances from Amouage is Jubilation XXV which is a blend of frankincense, myrrh, and amber, with hints of orange blossom and blackberry. Another popular fragrance from Amouage is Epic Woman, which features notes of cinnamon, pink pepper, jasmine, and oud. The Opus XIII Silver Oud and Interlude Black Iris Man are other bestselling perfumes from Amouage's vast line of luxury perfumes.
Rasasi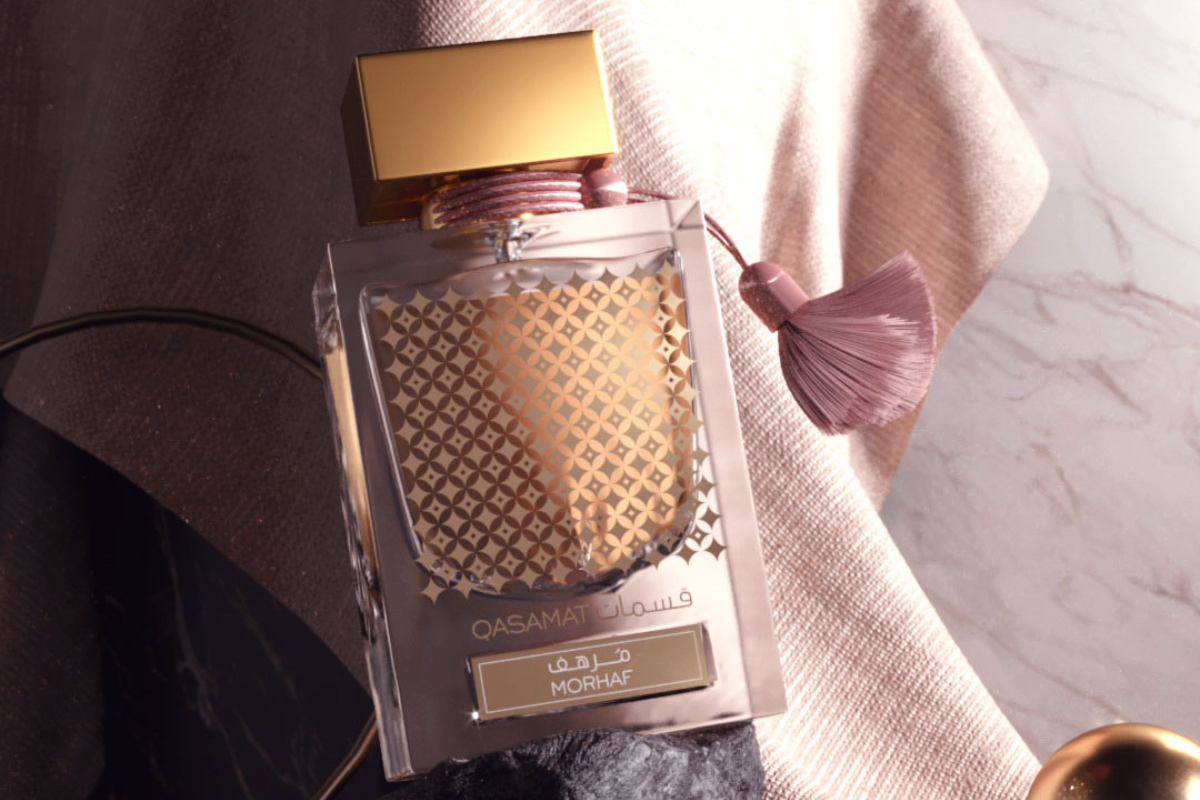 Rasasi is a family-owned perfume company in Dubai that was founded in 1979. The brand's Oriental and Occidental perfume lines have found widespread acceptance and preference among a diverse global customer base, but its line of Arabic attars is also very popular. Over four decades, the company has built a solid foundation of pioneering entrepreneurial spirit, generating some of the best and most rare perfumes that have established a worldwide reputation for quality, luxury, and elegance. Rasasi was the first to introduce the concept of an exclusive and dedicated mono brand fragrance store, which quickly became a widely emulated trend in the regional perfume retail industry. Elegance, quality, competitiveness and innovation are what gives the brand a slew of loyal customers around the world.
One of Rasasi's most popular fragrances is the Rasasi Hawas for Him, a fresh and spicy scent that is perfect for everyday wear. The fragrance features top notes of bergamot and lemon, heart notes of cinnamon and jasmine, and base notes of amber and cedarwood. The Hawas for Him is a fragrance that is perfect for those who want to exude confidence and charisma. Other popular perfumes include Oudh Al Boruzz, Rooh Al Assam, La Yuqawan Pour Femme, Junoon Velvet and more.
Ghawali Perfumes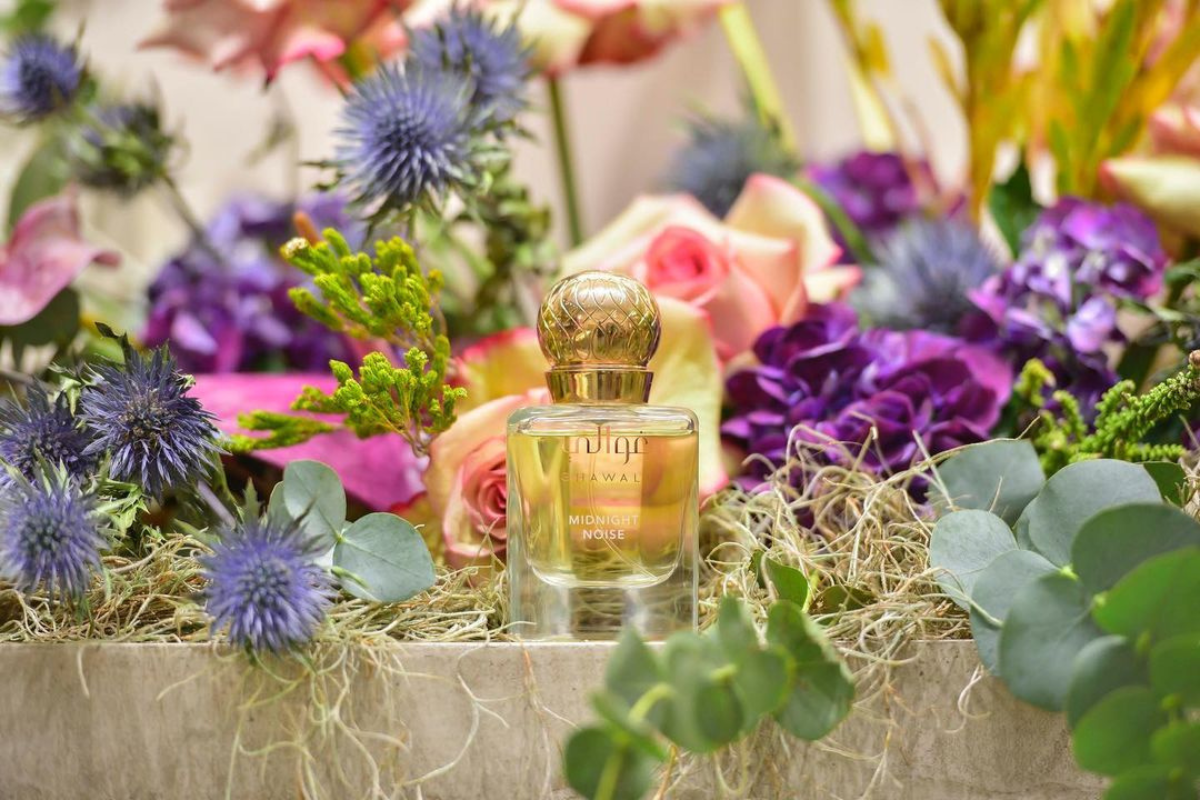 Ghawali is another fascinating find, inspired by the region's first merchants who presented precious oils known as 'ghalia' and exquisite scents to royal family members. Ghawali was founded in 2016 with the intention of reimagining the oriental universe as a luxurious modern oriental niche experience. Their core is the storytelling heritage of fragrances, and their essence is crafting personalized and luxury scents. It provides a modern interpretation of rich perfumes as well as premium bath and body products. The Ghawali boutique in The Dubai Mall allows customers to customize the notes and strength of their own personal fragrance blend, and an elegant bottle engraving and personalization service adds a personal touch to the latest addition to your scent collection. Ghawali is the celebration and love of the Gulf's scented journeys.
One of the most popular and bestselling fragrances from Ghawali is Blurred Fingerprints, Midnight Noise, Musical Perfume, Nomadic Dreams X Maitha Al Maktoum and Concentratred Perfume Blurred Fingerprints.
Khaltat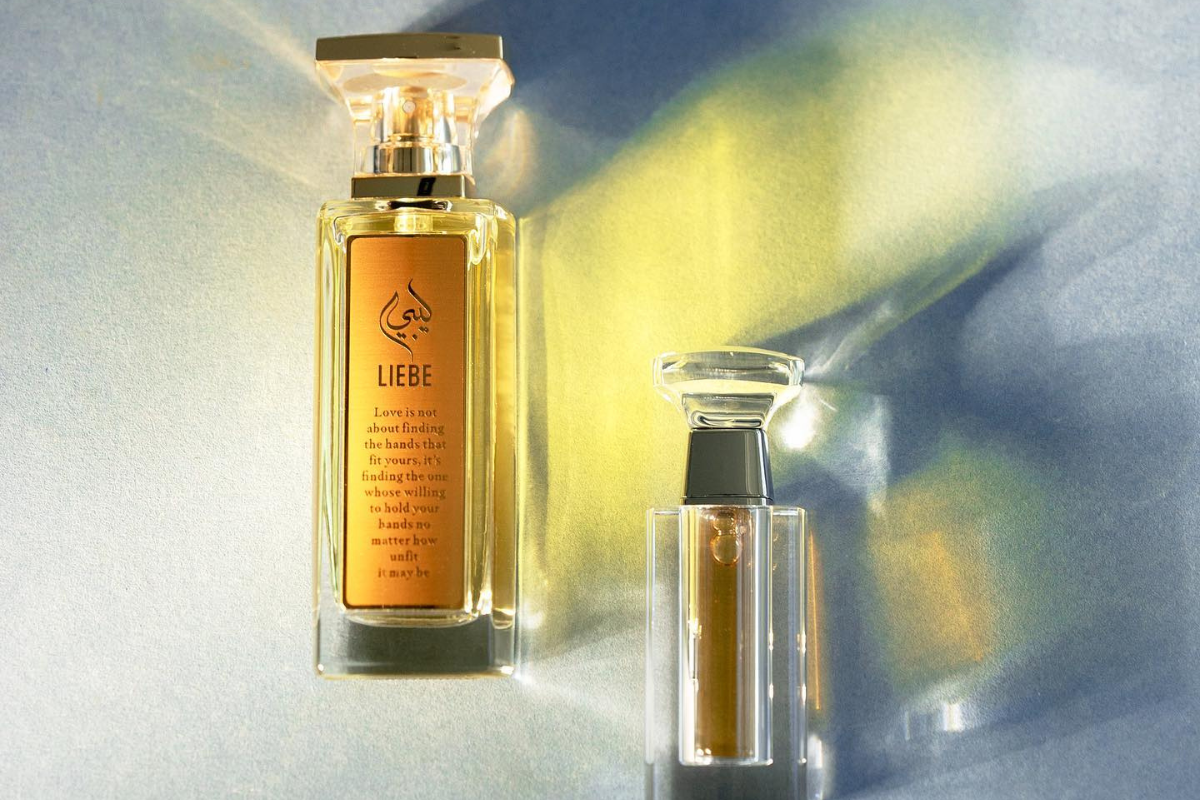 Khaltat, founded by Emirati Mohamed Hilal, has made a name for itself in the city by capturing the sensation of irresistibility through intense aromas. The niche fragrance house, dubbed 'the blends of love,' takes a more romantic approach to Arabian perfumery thanks to an almost artistic approach to layering ingredients. The brand combines emotions and scents and offers a variety of modern fragrances, body lotions, ouds, and gift sets for perfume enthusiasts. 'Ask,' the brand's signature fragrance, combines prestige notes like velvety Turkish rose and Indian sandalwood with traditional agarwood to create a soft, sweet aroma that is simply divine.
One of the most popular fragrances from is Kanz which is a blend of oud, sandalwood, and musk, with hints of rose and amber. Other bestselling fragrance from Khaltat are Liebe, Aloha, Forever Oud, Amour, Lerato, Hob Sultan and more.
Naseem Perfumes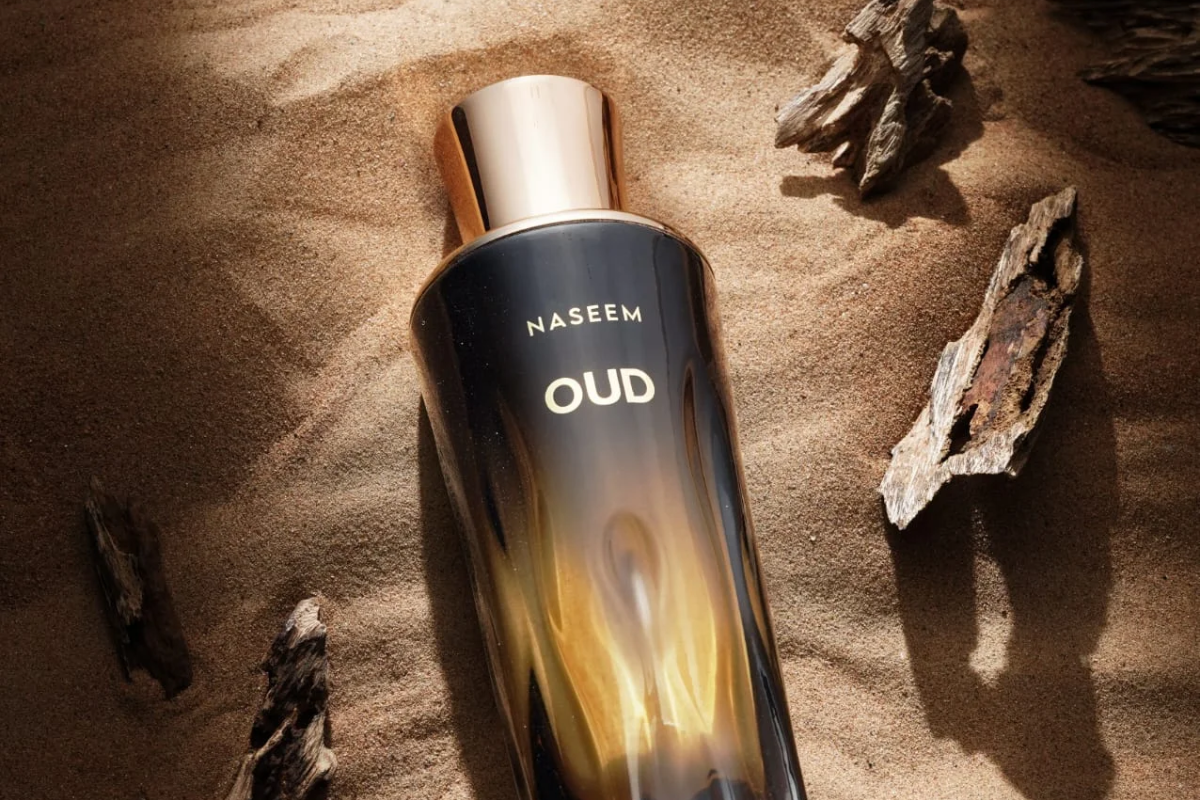 Naseem Perfumes is a perfume brand based in Dubai that has been producing fragrances for over 40 years. They specialize in creating scents inspired by the Middle East's rich cultural heritage, and they use high-quality ingredients to create their fragrances. They are well-known for their extensive line of Concentrated Perfume Oils, Bukhoor, Air Freshener, Body Lotion, Water Perfumes, and Body Sprays in a variety of distinctive and aromatic scents. Their Musk Safi especially is so popular that it is the favorite attar of well-known Indian cricketer, Harbhajan Singh. Their fragrances are so elegant that you don't even notice that they are completely non-alcoholic.
Bestseling fragrances at Naseem perfumes are Musk Safi which is a blend of musk, amber, and vanilla, with hints of jasmine and sandalwood. Other popular fragrances are Oud Safi, Hypnotic Passion, Aura, Mufaddal, Tasneem, Amethyst Love and more.
Hamidi Perfumes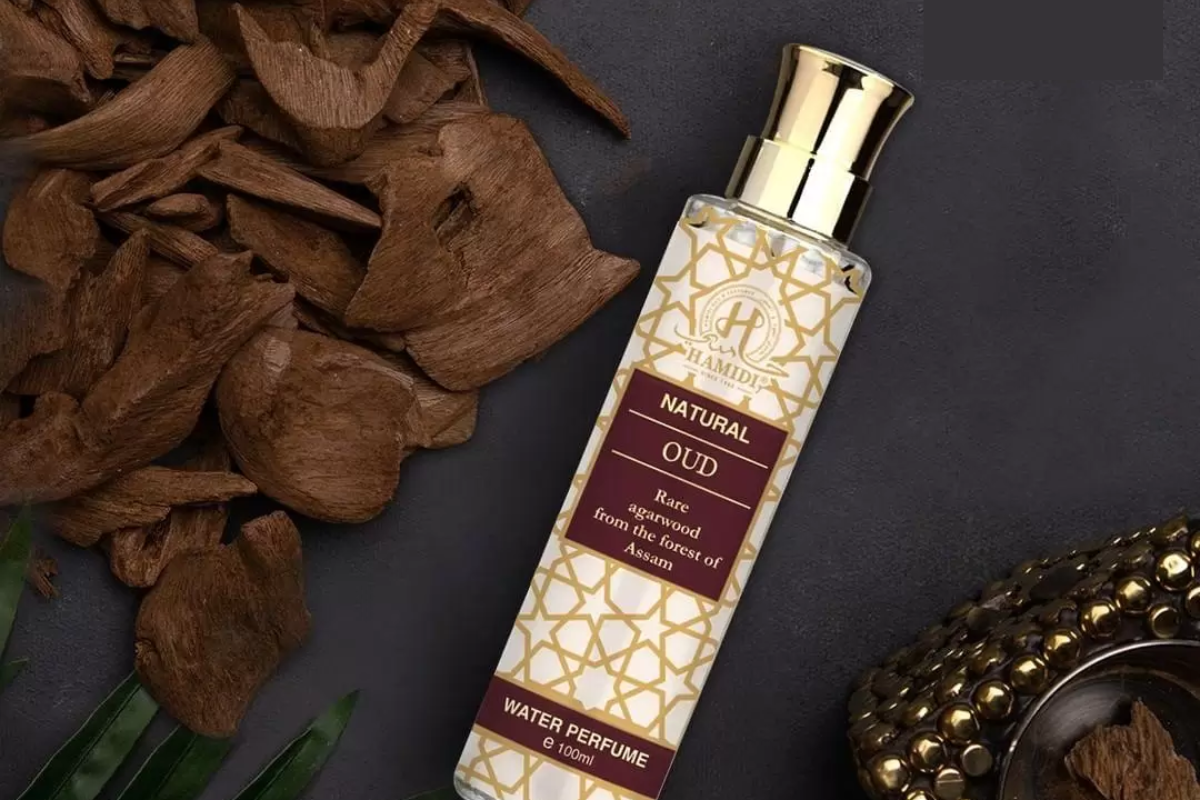 Hamidi Perfumes is a Dubai-based perfume brand that is known for its luxurious scents. They have decades of experience in the creation of some of the most intricate and exquisite Oriental fragrances. The brand is dedicated to oriental perfumery and caters to modern enthusiasts who are captivated by the mysticism of Arabic perfumery and traditional values. Products include a variety of Pure Dehn El Ouds, Agarwoods and Mukhalats, concentrated perfume oils, water fragrances, deodorants, burning essences, and air fresheners. The brand presents its finest oriental fragrances in ornate bottles with spectacular packaging. Hamid Perfumes celebrates the beauty of Arabic culture and heritage while catering to an infinite number of people.
One of the most popular fragrances from Hamidi Perfumes are Natural Jasmine Bud and Tuberose Water Perfume, Maison Luxe Patchouli Imperial Perfume, Forever Bloom Water Perfume, Majestic Royal Amber, Oud Bloom Parfum, Prestige Honor Parfum, Shams Edition Aoud and many more.
Arabian Oud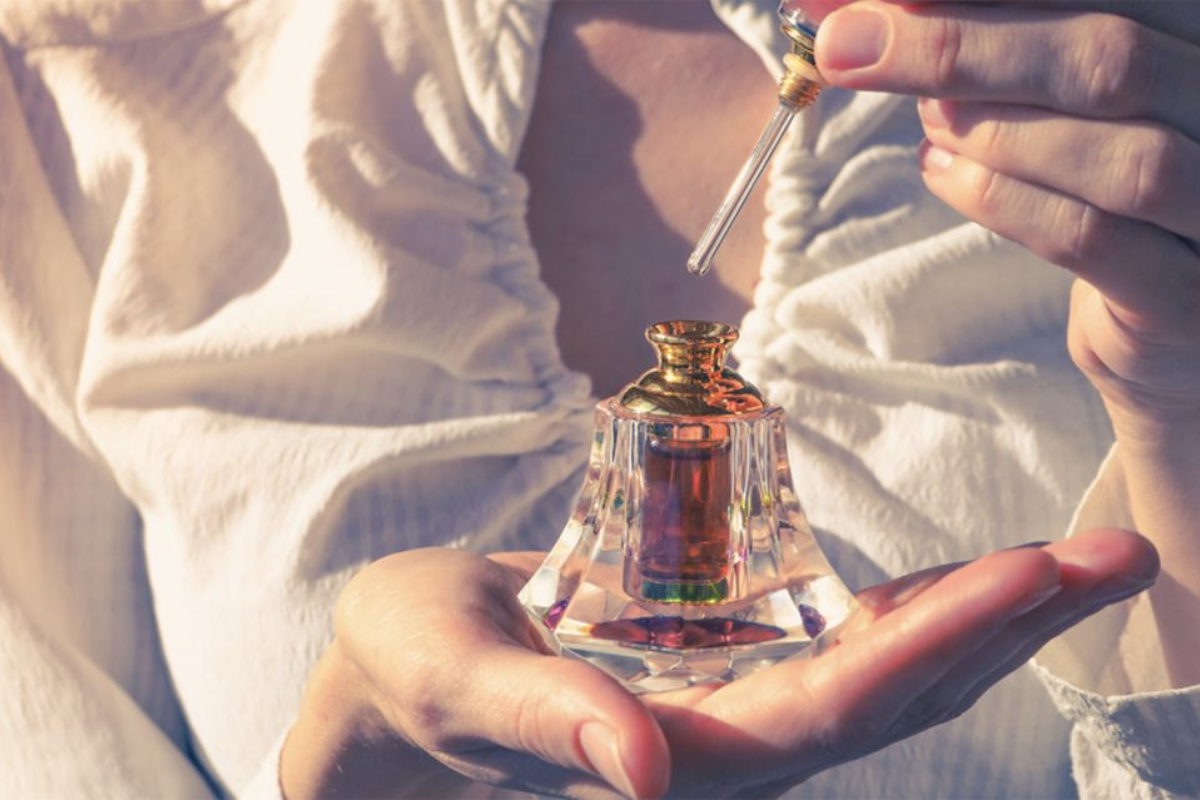 Arabian Oud is a Saudi Arabian perfume brand known for its traditional attars made from natural ingredients like agarwood, rose, and musk. Arabian Oud has a strong presence in Dubai, with stores located in popular shopping destinations such as Dubai Festival City and The Dubai Mall, as well as a strong global presence, with approximately 900 stores worldwide. Customers are spoiled for choice when it comes to the quality, elegance, and uniqueness of their fragrance range. Consider the Arabian Legend Gold, which has a saffron and mandarin orange scent with a hint of rose and patchouli. Traditionalists will appreciate the Blue Oud, which is marketed as a "unique bundle of rare Indian Oud and blue musk scent."
One of the most popular fragrances from Arabian Oud is Mukhallat Al Oudh it is a blend of oud, amber, and musk, with hints of rose and jasmine. Another popular fragrance from Arabian Oud is Hayati, which features notes of bergamot, orange blossom, and vanilla.
Also Read: