Dubai is undoubtedly one of the biggest shopping hubs in the world. The shopping experience offered here is tailored to suit everyone's taste. You can find things that are sold for cheap prices as well as luxury brand products in the city. The city remains to be a shopper's paradise.
The budget-friendly shopping experiences are usually found in old Dubai and the outskirts of Dubai. The old Dubai is home to many traditional souks, flea markets, and discount centres. Naif Souk is one such souk that has attracted locals and tourists throughout the year.
Naif Souk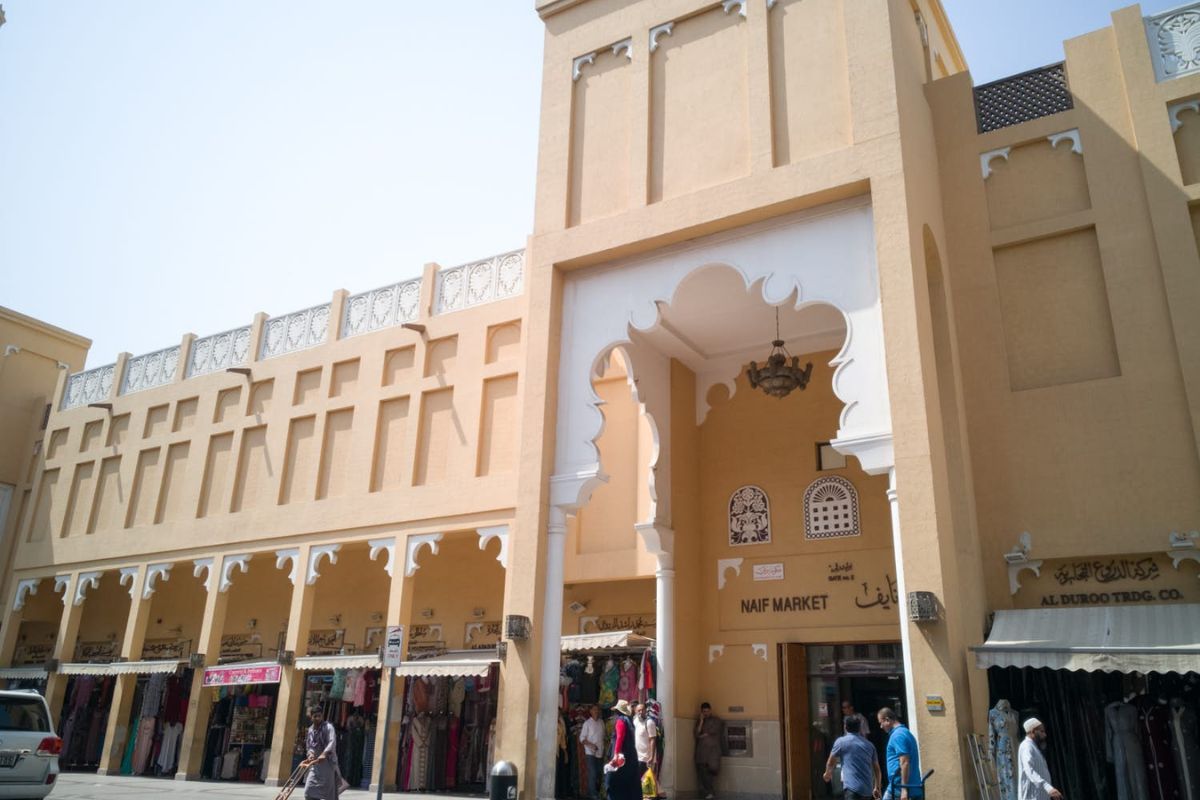 Naif Souk is a traditional market located in one of the busiest districts in Dubai. The market is always buzzing with shoppers and tourists enjoying the vibe of the traditional marketplace.
Before the 1980s the souk was smaller and could only accommodate a smaller number of shops. With the popularity of the souq increasing, it was renovated to include more shops. In 2008, due to an unfortunate incident, Naif Souk had to be reconstructed resulting in today's air-conditioned souk. This new souk houses over 200 shops and provides facilities like restrooms, prayer rooms, and elevators to enhance shoppers' experience.
Naif Souk Dubai was earlier a camel market that turned to become the retail hub it is now that sells textiles, fabrics, electronics, and other products. The architecture of Naif Souk resembles ancient Arabian forts. The inside of the souk resembles a mall rather than a traditional marketplace.
If you want to experience budget-friendly shopping, bargain buys, or street shopping, Naif Souk is the best place you could visit.
Things to shop at Naif Souk
At Naif Souk Dubai, you can find affordable buys in various categories. From clothing to electronic accessories, this traditional souk has almost everything you need.
Traditional clothes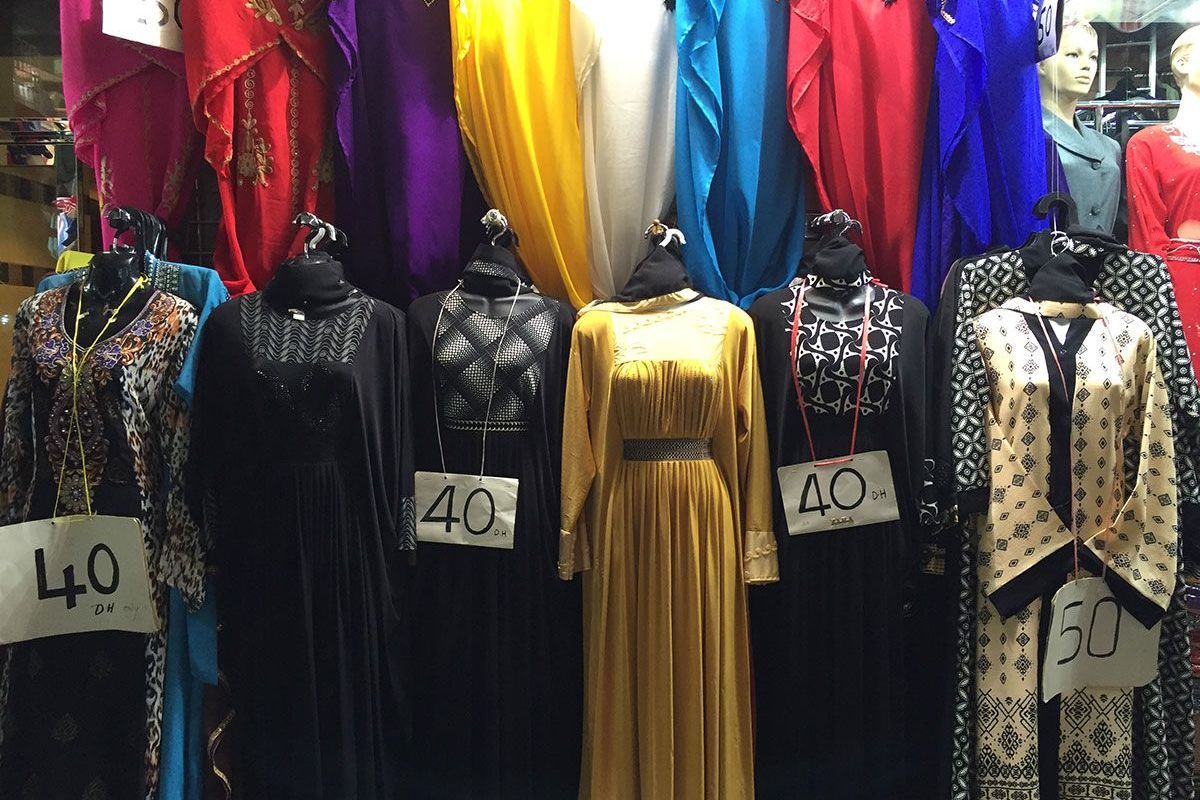 Traditional Arabian clothes like abayas, jalabiyas, and kanduras are often desired by residents and tourists alike. There are many retail stores inside Naif Souk that sells abayas. It is also one of the best-selling products in this traditional market. The stores provide a variety of abayas in different colors and diverse patterns. Some stores even let you design your abaya. You can also choose from different cloth materials while purchasing abayas from here. The jalabiyas sold here are often bought by tourists as keepsakes from their Dubai trip. There are very few stores that sell kandura, male Emirati dress, in the souk.
The starting price of abayas sold here is AED40. You might get it for a cheaper price if you have bargaining skills. However, you can also buy abayas that price over AED200 at this place.
Also Read - A Guide to the Best Dubai Souks and Markets
Textile and Fabrics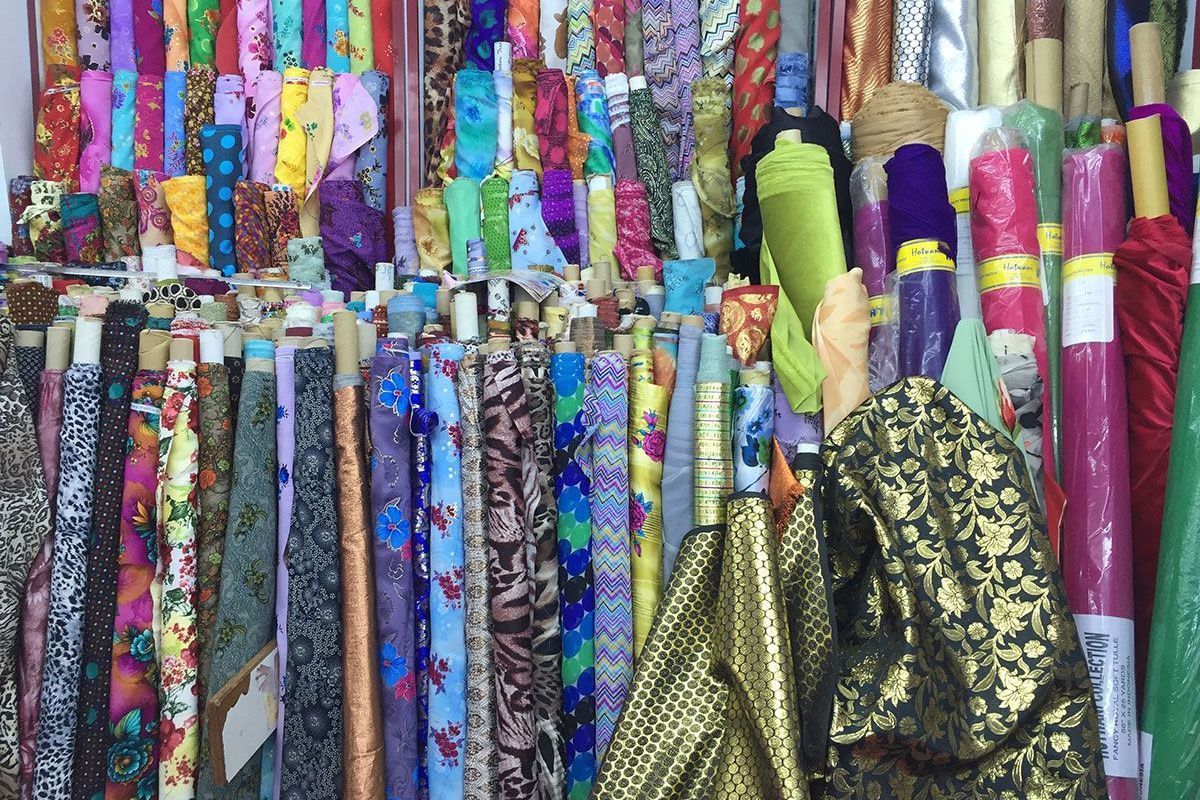 Though Naif Souk is popular for Abaya shopping, you can also see casual outfits being sold in the souk. There are many retail stores on the first floor that sells a variety of clothing for kids. You can also see some stores selling ethnic dresses like Pakistani suits and salwar sets.
If you are a designer or like to design your own outfit, do visit the stores that sell fabrics for a very affordable price. You can find diverse cloth fabrics here ranging from satin to chikankari materials.
You can also find bedsheets and curtains being sold here for a reasonable price without having to compromise on the quality of the product.
Souvenirs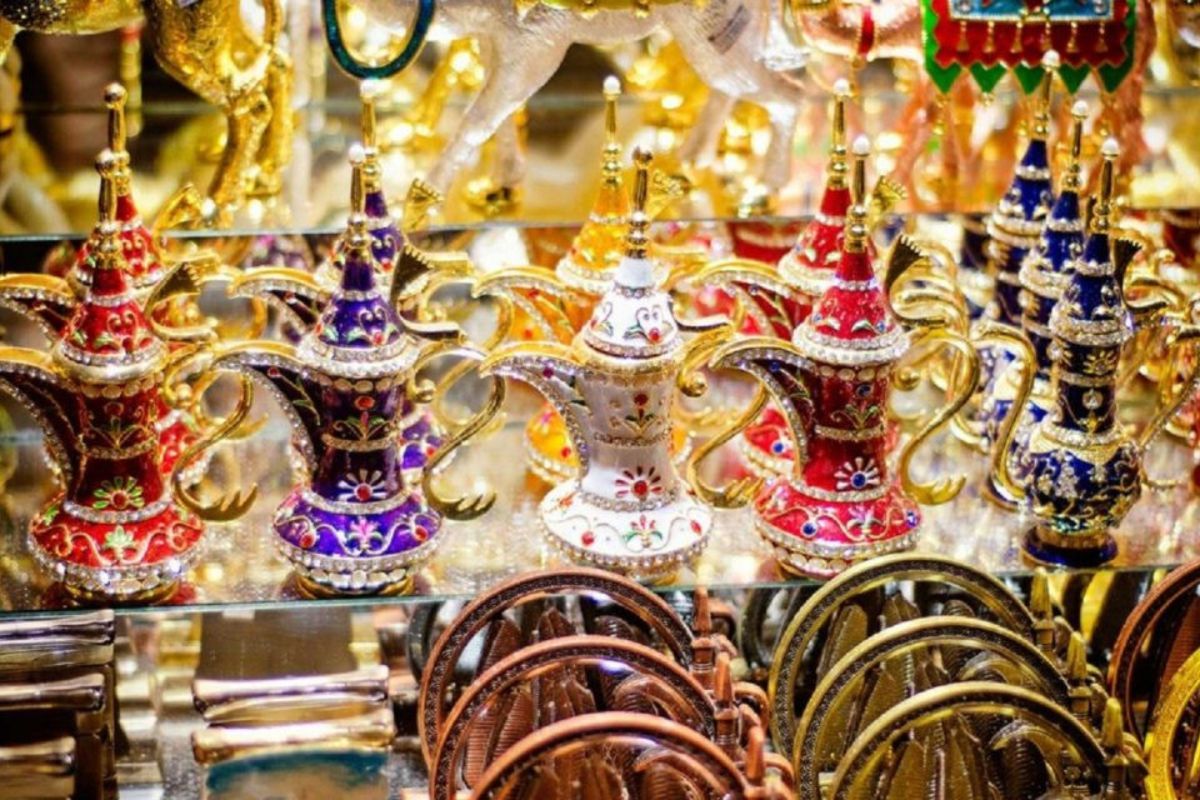 If you are a tourist in this beautiful city, you would want to have a piece of Dubai while traveling back. In Naif Souk, you can see many showpieces being sold for small prices. You can purchase these keepsakes to take them to your friends and families back home.
The souvenir shops sell T-shirts, mugs, and keychains with Dubai written on them. You can look for Dubai magnets to gift to your loved ones. You can also find cute sand art bottles in these stores. They also have beautiful frames and wall paintings that echo the culture and heritage of Dubai.
Souvenirs are things that could bring back a whole lot of memories. Therefore, make sure to have the best of them. Naif Souk is also the best place to buy souvenirs as you can get them for way cheaper prices compared to the souvenir stores at malls or touristy places.
Accessories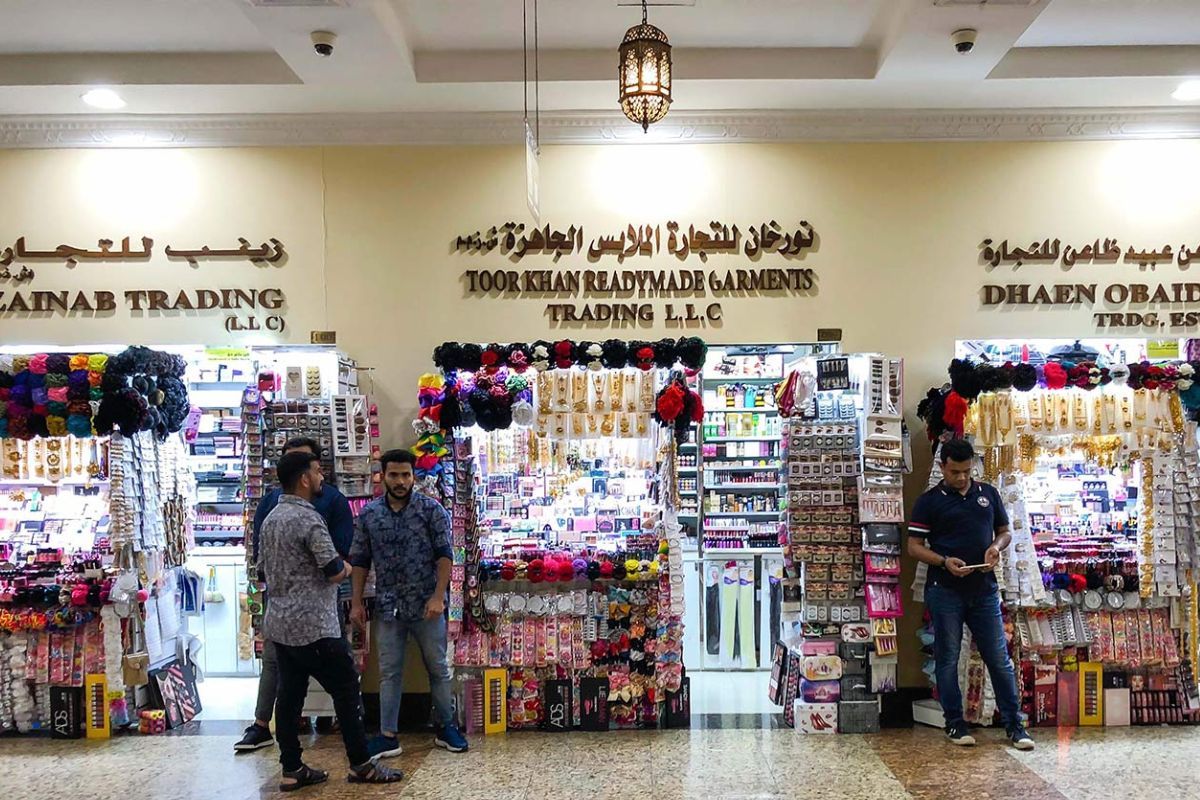 We all love to hoard accessories. Be it those bulky earrings or minimalist rings, they sure have the power to upgrade your outfit look. Buying accessories can drain your pockets without you even noticing it. Not anymore. At Naif Souk, you can purchase quality accessories for cheap prices.
The retail stores here sell different kinds of accessories ranging from head scarf to brooches. Earrings, rings, fancy hair clips, scrunchies, necklaces, pins, bags, and chains are some of the accessories you can find at stalls here.
Leather Goods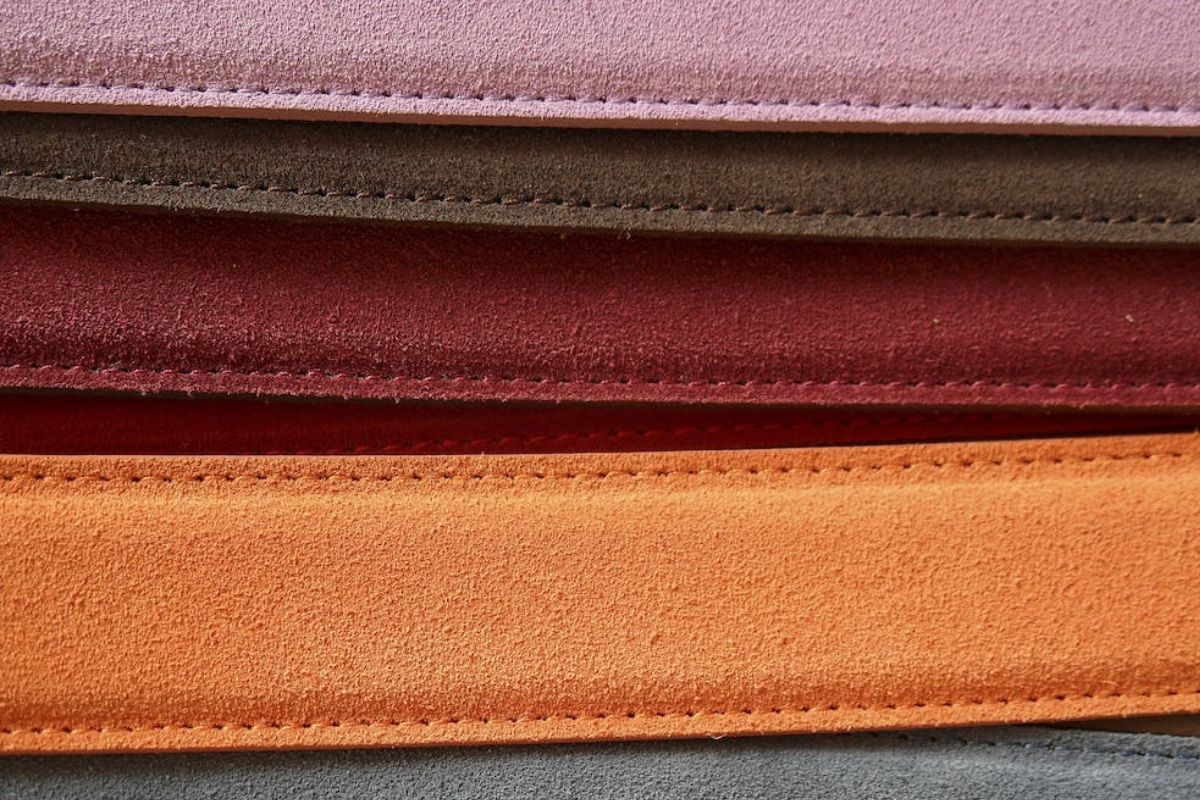 At Naif Souk Dubai, you can find many stores that sell quality leather goods like footwear, belts, and bags. These might not be branded but the quality of the products is great. You can purchase these goods for a reasonable price. Despite its cheap prices, the products last longer.
The stores also offer a wider variety of collections of these goods. Since the prices are not fixed, you can always use your bargaining skills to get these goods for a reasonable price.
Perfumes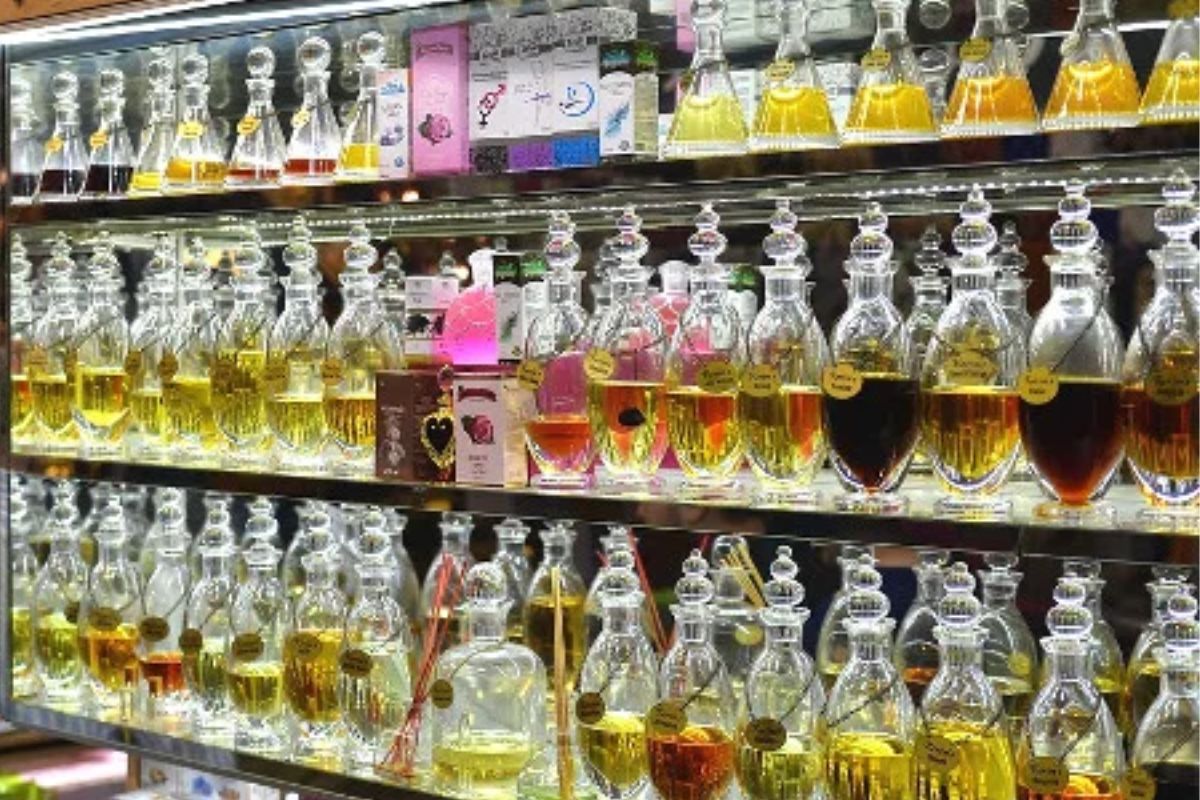 You can get dupes for many high-end perfume brands in Naif Souk. The perfume retailers have a big collection of exotic fragrances for affordable prices. These fragrances last for a long time.
The tourists visiting Dubai always look forward to collecting perfumes and oud incense. Naif Souk is the best place to do so because of the price they offer and the collection they have stocked up. You can buy from an amazing collection of Arabian fragrances to gift to your loved ones back home.
Electronic Accessories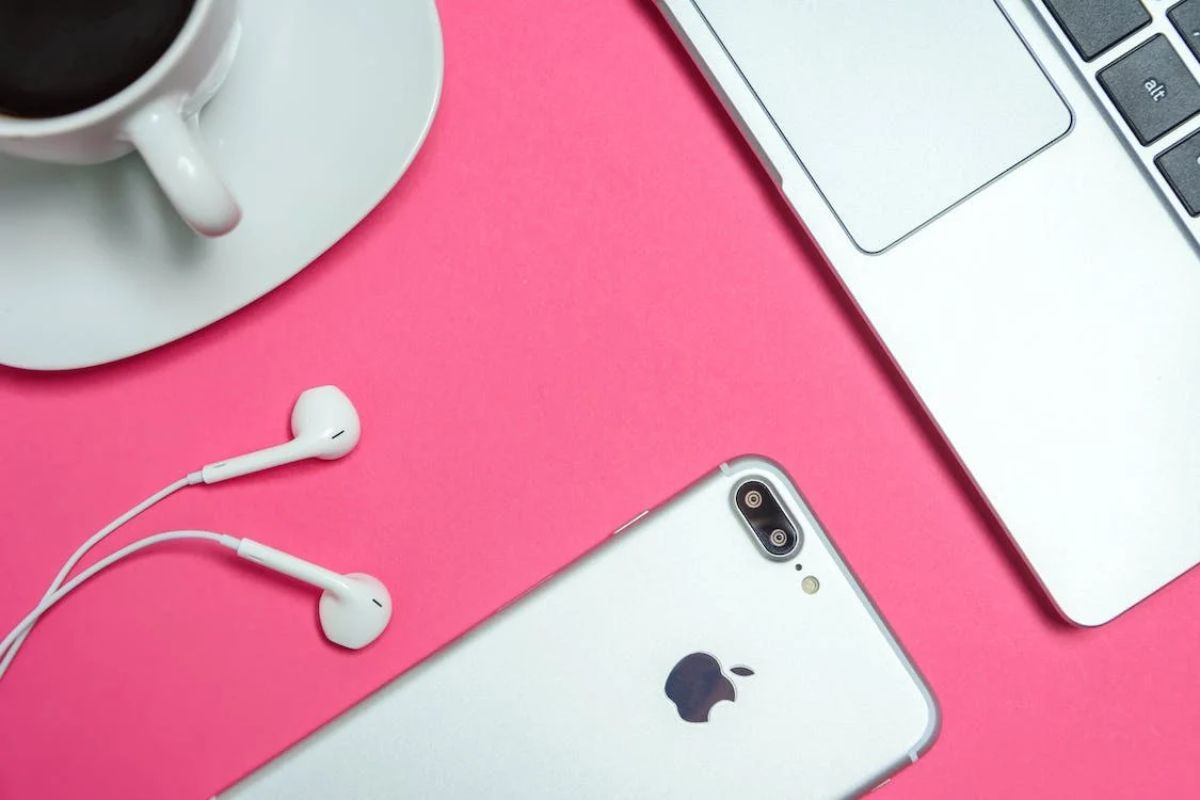 Naif Souk has many shops that sell electronic devices and accessories for a price you cannot even imagine. These shops sell electronic goods for the cheapest price in the region. You can buy mobile phones, phone cases, phone chains, power banks, headphones, and more at Naif Souk.
Naif Souk also has a wide collection. So, you will be having many choices to opt from while buying. Some stores will customize phone cases as per your needs.
Things to do near Naif Souk
Naif Souk is majorly about shopping but that's not all. There are many other fun activities you can do while at Naif Souk.
Dining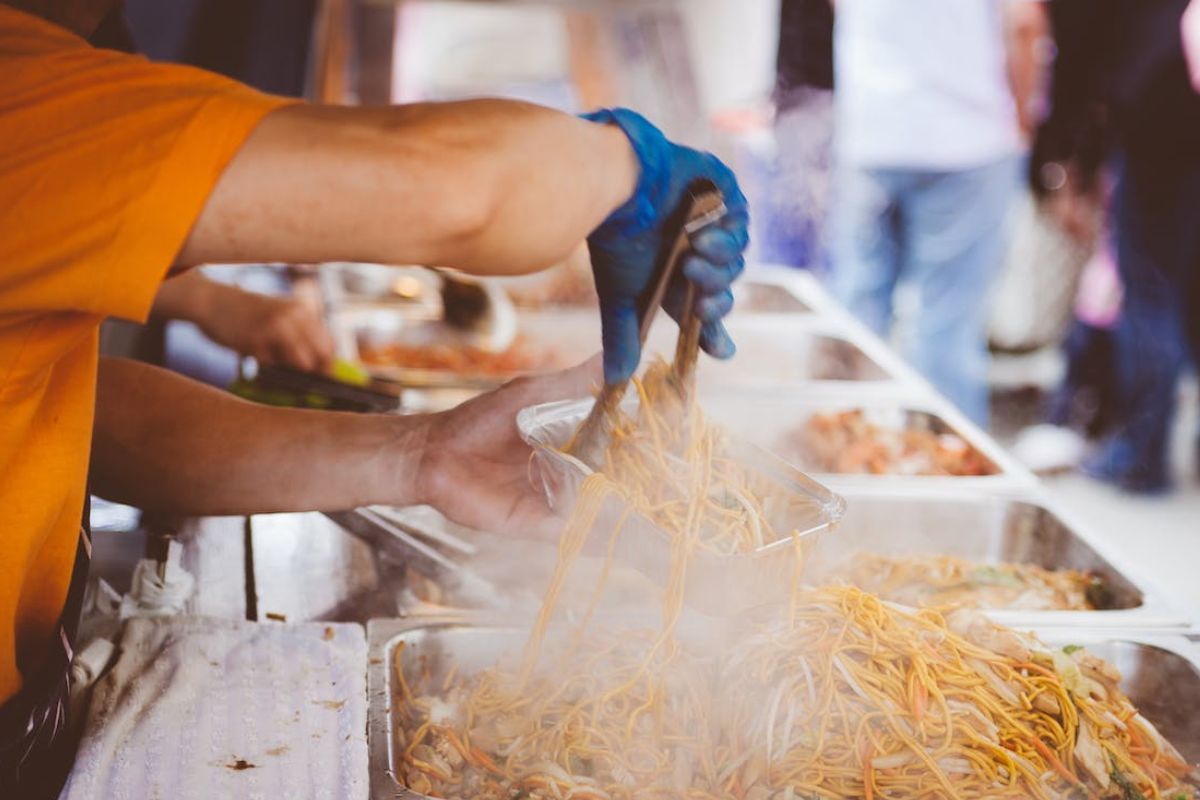 Naif Souk has got a few refreshments stores but that's it. If you want to eat yummy bites get outside the mall to the variety of small eateries nearby. These eateries are set up in perfect street food style with little to no place to dine. You might have to purchase your food from the countertops.
However, you can try out various dishes from Mediterranean, Indian, and Pakistani cuisines. The places serve falafels, shawarma, Karak, samosas, keema pav, and more.
Visit Naif Museum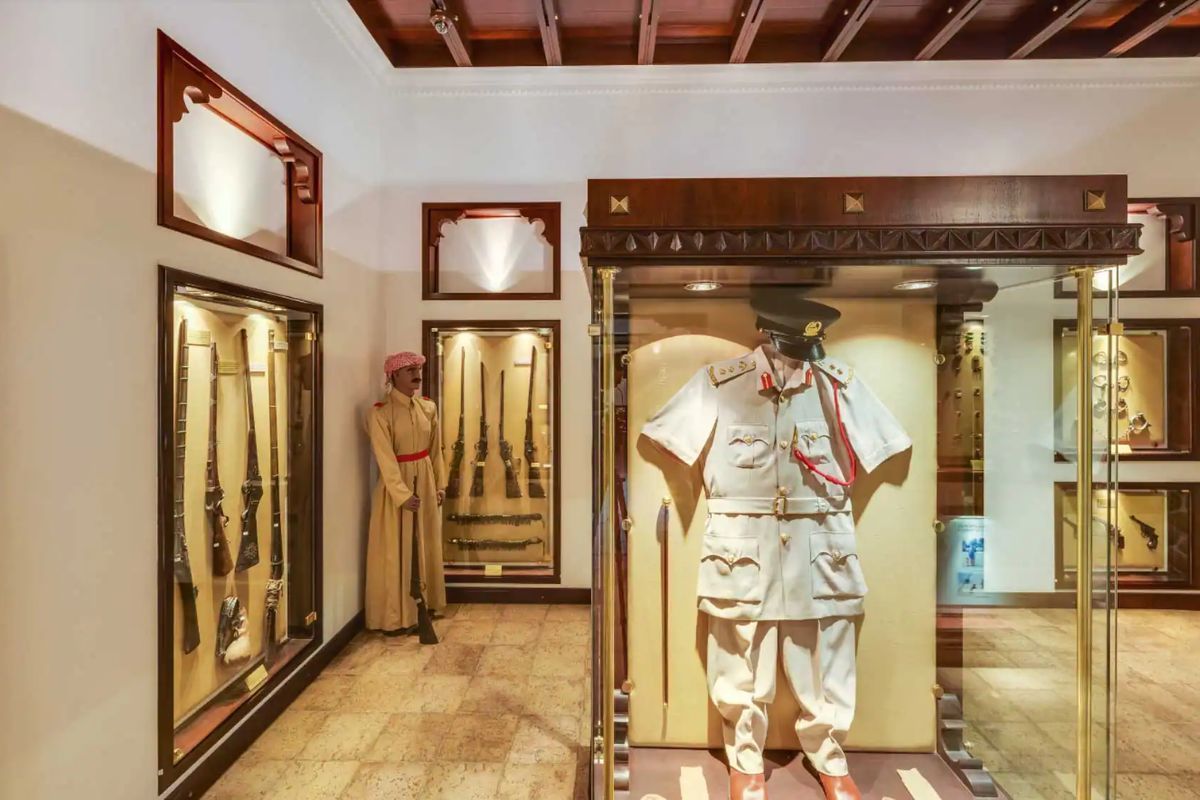 Naif Museum is just a walkable distance from the souk. This museum used to serve as Dubai Police headquarters and prison earlier. You can have more insight into the history and development of Dubai's Police Force and the judicial system.
The museum is home to two museum showrooms, life-size models, interactive exhibits, and other displays. You can also see the evolution of Dubai Police uniforms at the museum.
Window Shopping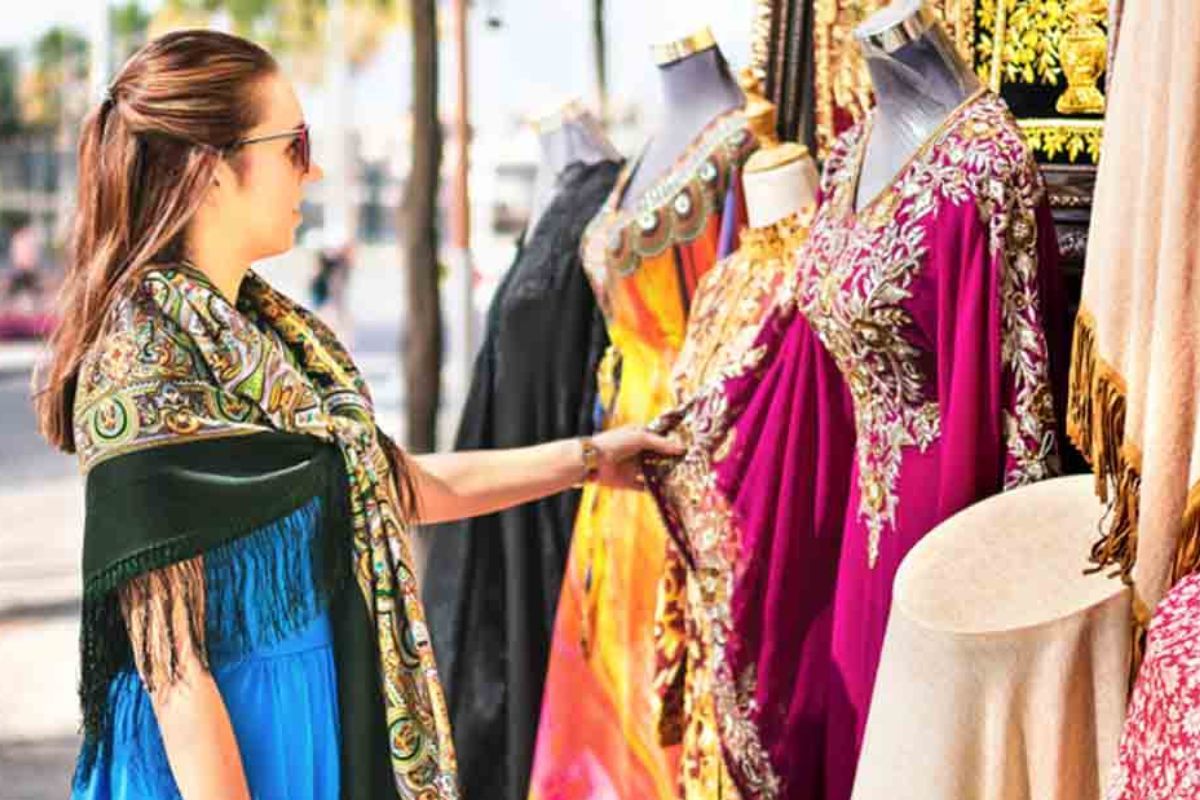 Even when you have nothing to shop for, you can visit Naif Souk and the surroundings to walk past the shops where the products are neatly arranged. You will also come across different kinds of products like fabrics, accessories, household, electronic accessories, cosmetics, perfumes, and more. Outside the souk, there are many small shops set up. You could experience authentic street shopping experience here where the vendors invite you to buy from them.
Timings
The souk is open every day from 9 am to 10 pm except on Fridays. It is better to visit on weekdays since during the weekends it is jam-packed with shoppers.
How to reach Naif Souk
The Naif Souk is located in the Deira district of Dubai. It is closer to many landmarks of Dubai like Souk al Merfa. It is easier to get here since you can access the place by bus, metro, or private transport. Metro is the best option to reach the souk since the area is always under heavy traffic.
If you wish to travel by metro, take the green line and get down at Baniyas Square metro station. You can either hire a cab or walk to the souk. It is best to walk to avoid the traffic.
To travel by bus, plan your journey ahead with the RTA Journey planner to know which bus to take from your location.
You can also commute to the place by car since Naif Souk has underground parking. There is also a paid parking complex 100 meters away from the souk.
Also read: