A guide to Outlet Village Dubai, where to go and what to do to take advantage of a shopping mall that sells various brand names and designer items for reasonable prices. Keep reading to learn more about a new shopping destination worth the visit in the city of Dubai.
The style of The Outlet Village is inspired by the structures of medieval markets in San Gimignano in, Italy.  The Outlet Village is a closed indoor mall, and the structure does not resemble a typical shopping centre in Dubai. Instead, it looks like an outdoors European town with quaint shops and boutiques on either side of the pathway.
Location and Opening Hours
The Outlet Village in Dubai is located on the E11 Sheikh Zayed Road, between Downtown Jebel Ali and Ghantoot. For more detail, it is located near Dubai Parks and Resorts along with Rove At the Park.
Quality in Outlet Village Dubai
All the products on sale in Outlet Village Dubai are of high quality. Evert shop is certified and authentic. Bargaining that can be done in other open markets in Dubai is not permissible in Outlet Village Dubai, all the prices are set and fixed, and the changes in prices can occur during some of the sale seasons.
Even then, the price is also set. Housing in around 100 brands and designer outlets! Here is a list of some of your favourite brands that you can find in Outlet Village Dubai.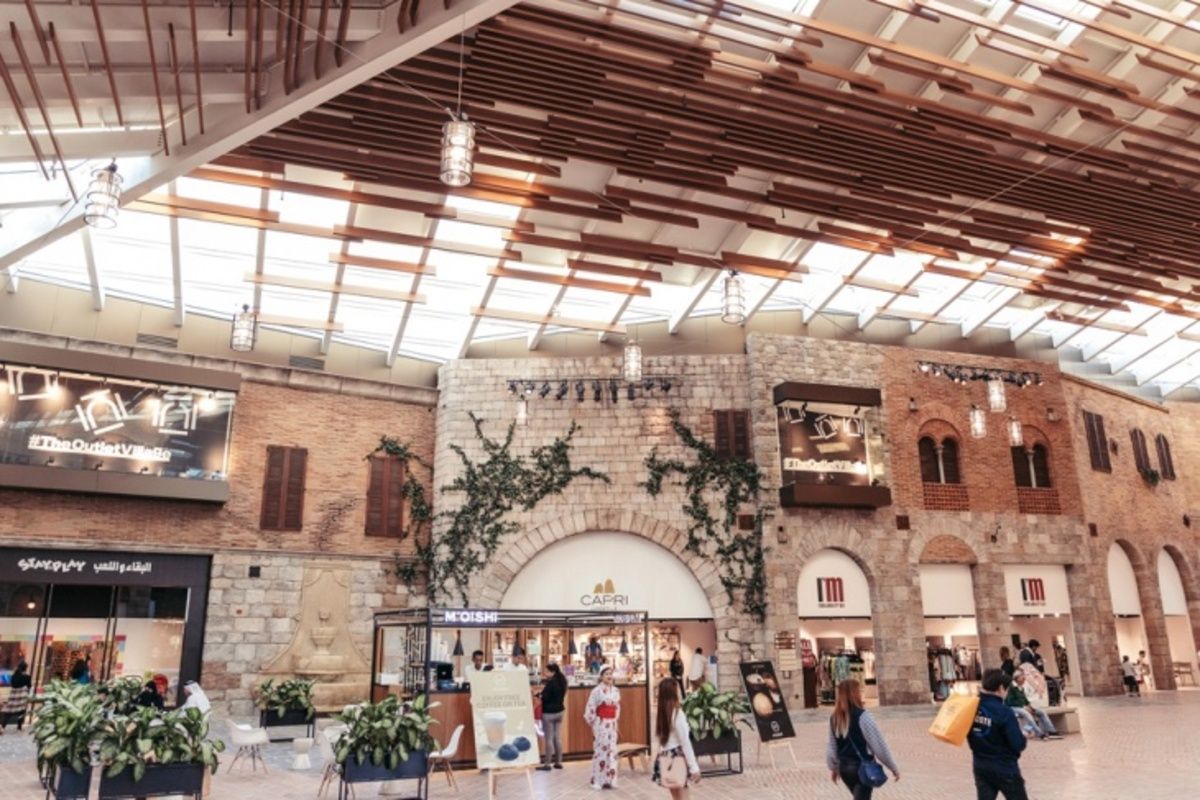 Outlet Village Shuttle Bus
An efficient way of transport to take the shuttle buses is by Outlet Village Dubai. The shuttle buses transport the passengers on seven different routes. The buses go around areas such as Palm Jumeirah, Bur Dubai, Jumeirah Beach Residence, Al Barsha and Dubai Marina.
Some luxury brands available in Outlet Village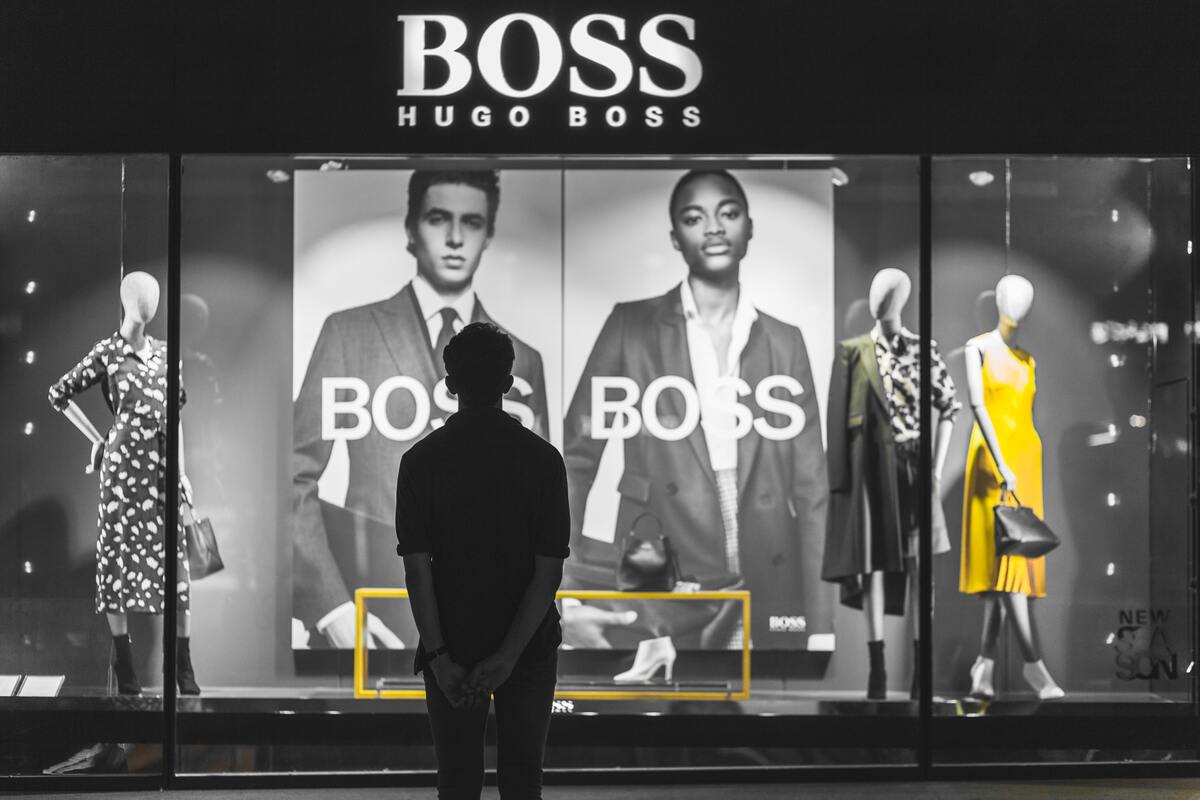 Armani Exchange is a branch of the Armani brand. Focusing primarily on the style of the youth through chic street fashion and fast fashion trends. Their designs reflect inspiration from dance and music culture and provocative campaigns that sometimes can send social or political messages through the art of fashion. Their retail shop in Outlet Village can range from clothing to accessories and fragrances. All are made with the highest quality materials. All for the shoppers looking for some luxury in their lifestyle.
Bebe is a well-known women's styling brand established in 1976. Known for the vibrant colours in their collection. This retail brand focuses on producing the best clothes and accessories for women. All their products cater to different tastes and styles, from timeless pieces such as office wear to chic high-fashion trends, for those who prefer to stay up-to-date with their wardrobe.    
Calvin Klein a luxury store shopper's favourite. The brand is known for its high quality and bold statements that are represented through their collections that shift between trends and several astheics. With staple pieces that has become iconic. Their popularity has imprinted on many customer's, hence why the favored retail store is available at the outlet village.  
Known for their creative approach, high quality leather and luxurious looks. Coach brand has been a staple in the fashion industry for decades. Despite their high quality they can sometimes offer more economical prices compared their other luxury brand competitors in the market. that is why it is worth checking out.    
This english sports wear brand, offers great looks that are practical, well designed and most importantly affordable. Known for their iconic signature polo shirts, Fed Perry became a staple in many shopper's hearts.
Juicy Couture a brand that is currated toward, women, teens and babies. Is a luxury brand that is famous for its 2000's era glam tracksuits. This brand focuses on feminine fashion that includes bold colours such as fusha pink and rich purples, all along with  accessories such as glitter and gold imprints. Juicy Coture sells their designs in clothes, accessories and shoes, focusing mostly on style and comfort.
Kate Spade, sells clothes, shoes, sunglasses, and more. Regardless what remains a staple to their loyal customers are their iconic handbags. Kate Spade one of the most popular designer brands in America. Graceing its presence in Outlet Village.
Micheal Kors, an award winning and world renowned brand for its high quality and iconic pieces that are both fashionable, long lasting, and practical. Michael Kors retail store offers all, form clothes to accessories and so much more. Known mostly for their highly popular leather bag collections, that are loved by many. Turn your wardrobe around with pieces from this store.
Cafes at Outlet Village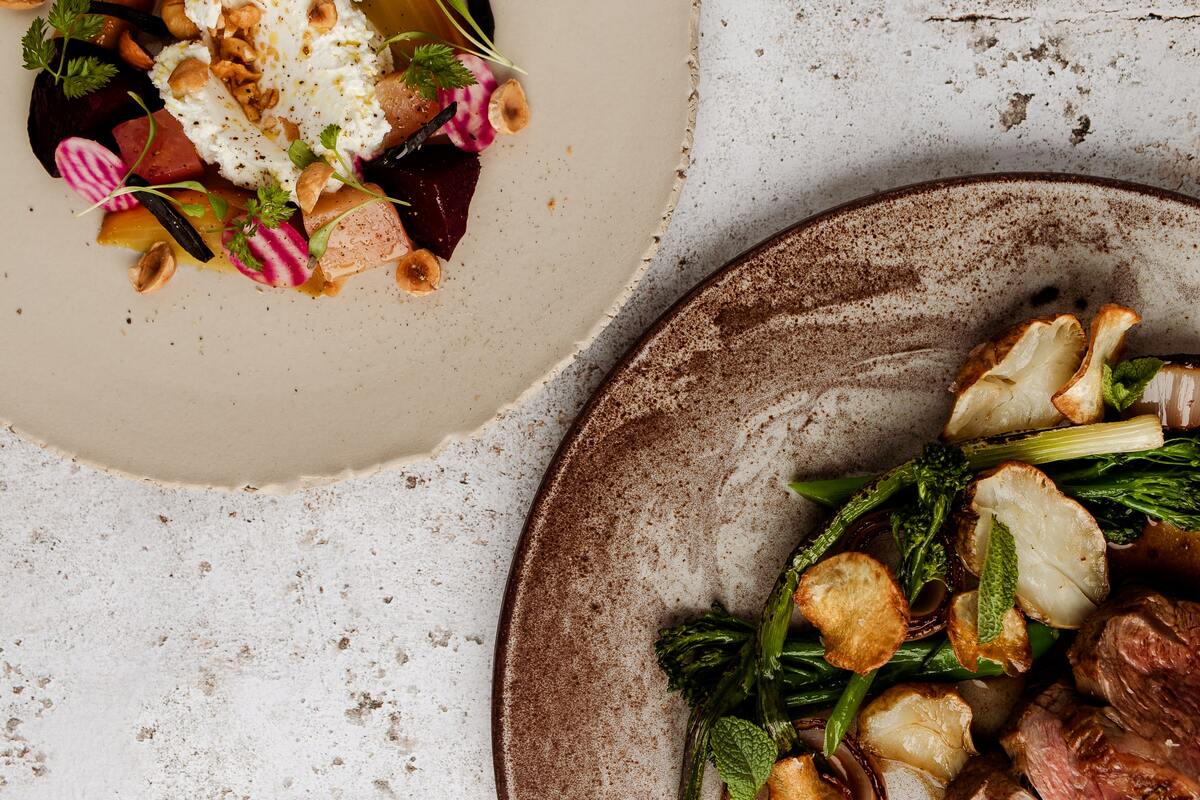 As for the food and beverages there are various cafes to stop by and take a break from all the shopping. Outlet Village offers several cafes and restaurants to accommodate the taste of their fine visitors.
Some might order a regular cup of coffee with a treat. But at GODIVA have a bite of the high-end belgian chocolate desserts. The precision and technique results in the tastiest treats worth the wait.
The Italian cafe that is found in several areas around the city, can also be enjoyed in Outlet Village. Have a sip of the rich italian coffee selection, paired with most flavorful food. Everything on the menu is made for a relaxing experience, to help their diners to sit down and unwind from a fast paced routine.
Aside form a cup of coffee, perhaps it is lunch time and your stomach is rumbling. Then stop by Project pie, a pizzeria that makes everything from scratch, known for their freshly baked bread and signature tomatoes sauce. The simplicity of Italian cuisine is captured, through their range of pizzas and other side dishes to pick and choose.  
P.F. CHANG'S is a Chinese restaurant that offers traditional as well as innovative dishes from dumplings to vegetable spring rolls, that will leave you asking for more.
More to know about Outlet Village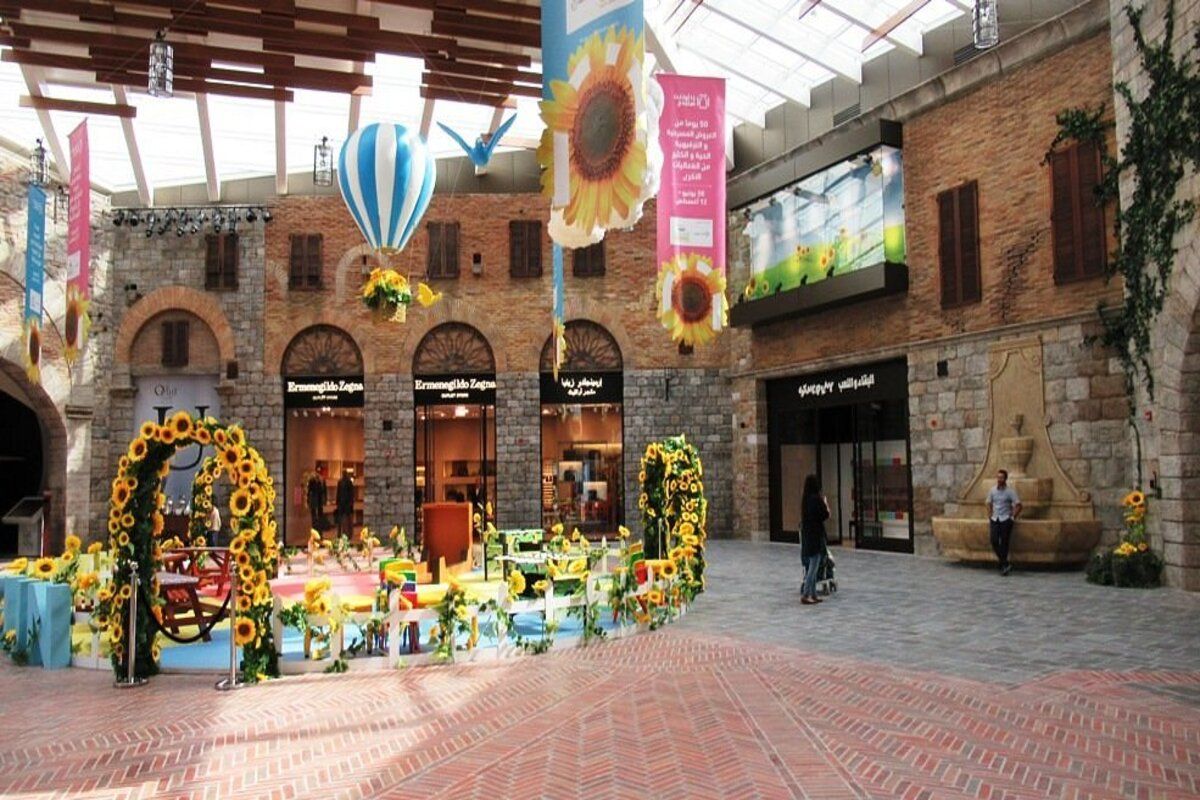 Aside from the dining area, children's playground and all the fancy retail stores. Outlet Village has other services to ensure the comfort of all visitors. You can ask for a stroller or changing facilities for infants and toddlers, these services are completely complimentary, just do not hesitate to request them when required.
Also there are dedicated toliets, parking spaces and wheelchairs for people of determination. When lost or in doubt, seek guidance from a customer information desk, there the staff will direct you to your desired destination.
Need some cash? no worries there are several ATM machines across Outlet Village. And there are prayer rooms designated for men and women. Stay connected with the free of charge wifi, that is open inside the shopping centre. If your mobile-phone runs out of charge then no worries there are power banks to charge your over worked gadget. When visiting take advantage of the complimentary shuttle buses, or if you are travelling by car, then park at the complimentary parking spot infront of the Outlet Village. The parking valet is worth AED 21 for regular valet,where as the VIP valet costs AED 52.5.
Fun Activities for Children
Aside for shopping that is both a necessary and an entertaining way of spending your leisure time. Children favor other activities for fun. Outlet Village has thought it through to entertain the younger visitors, through the Stay & Play playground. This interactive area that promises parents their children's safety and fun, through a safe space of play. Parents can leave their young ones at the Stay & Play while they are looking forward to tick out their shopping list.
The Stay & Play has professional staff team that know how to look after the children is a safe and healthy manner. Your children are guaranteed to have fun with other children their age, playing and making friends, under adult supervision while you are not around.
Opening hours : 10 am to 12 am
Contact : +971 50 515 8928  

READ MORE