Deira City Centre is one of the major landmarks in the region. It is also one of the oldest malls in Dubai. It was established in 1995 and is recorded as the first business of the Al-Futtaim Group in this sector.
This Deira mall is a popular weekend attraction to the residents of Dubai due to the wide variety of entertainment the place offers.
Here is the perfect guide to the City Centre Deira, the biggest landmark in one of the oldest Dubai districts.
About Deira City Centre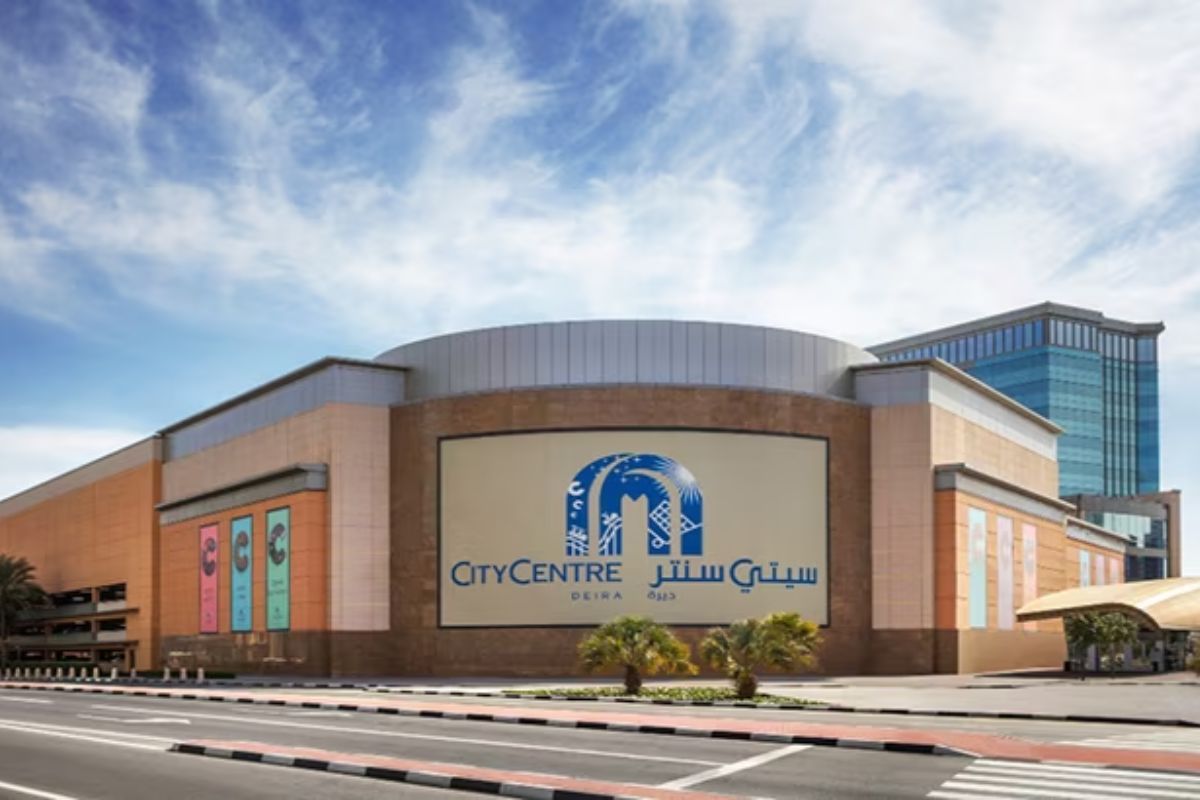 Deira City Centre proudly occupies an area of 1.2 million square feet. The initial design of this mall was modified in 2014 to meet the latest trends and needs. It is home to 370 stores including retail stores of luxury international brands.
City Centre Deira is a perfect option if you want to spend your time indulging in shopping, dining, watching movies, and entertainment because this mall has got everything. You can leave your kids to have fun while chilling at some of the best cafes inside the mall.
Things to do in Deira City Centre
Shopping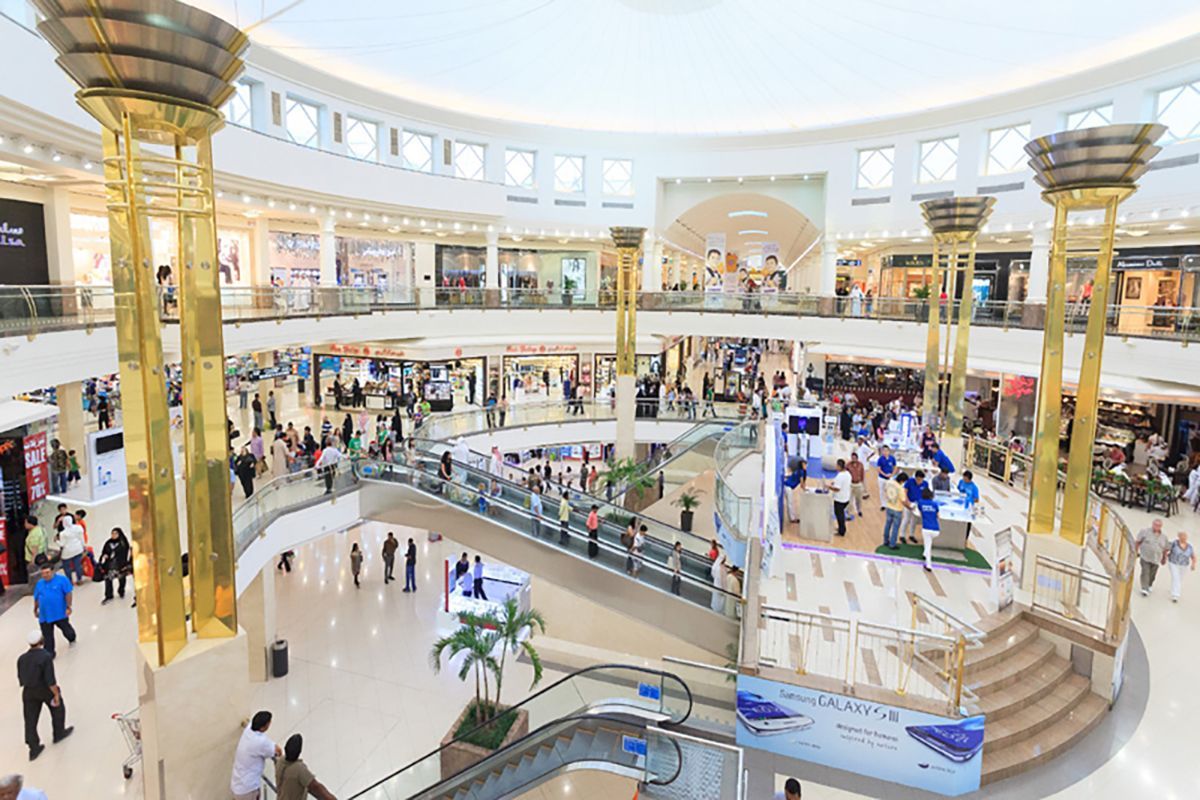 Nothing beats the thrill of shopping. City Centre Deira offers a wide variety of options for you to choose from. You can shop till you drop at the retail stores inside the mall. From fashion to fragrance, they have almost everything you need. Some of the retail stores also host discount sales from time to time to enhance your shopping experience.
Clothing: The shopping mall is home to popular international clothing brands like Aeropostale, Bebe, Claire's, Giordano, and Forever 21. These clothing stores have stocked up on the latest collection released by the respective brands. Stores like Hanayen and Kashkha have a great collection in the traditional clothing category.
Accessories: If you like to hoard accessories, you can visit the stores that sell high-quality trendy pieces that you can show off. Aldo, GAP, Guess, Mont Blanc, and Nine West are some of the popular accessories stores inside City Centre Deira.
Footwear: Deira City Centre is home to Adidas, one of the pioneers in sports footwear. Other than Adidas, you can also visit Athletes Co, Birkenstock, Call it Spring, and Crocs to see the amazing footwear collection they have on their racks.
Sports: You can shop for the latest sports fashion or accessories at Sun and Sand Sports as they have offers throughout the year. Foot Locker is another sport-centric store inside City Centre Deira. La Martina, Puma, Stadium, and Studio R are some of the other stores you need to check out for sports fashion.
Perfumes: Deira City Centre is home to Ajmal Perfumes, a familiar name for those who love exotic fragrances. You can also visit Swiss Arabian and Arabian Oud if you like to purchase Arabian fragrances and oud.
Jewelry: The shopping mall offers a wide variety of brands from where you can purchase jewelry for that special one in your life. Head to Armani Exchange, Damas, Swarovski, or Pandora to make a heavy purchase right away.
Cosmetics: All the makeup fanatics can gather at City Centre Deira to have their dream day out. The Deira mall is home to famous cosmetic retailers like Flormar, Mac Cosmetics, and Mikyajy.
Grocery: You can stock up on household groceries at Carrefour inside Deira City Centre. You will be offered a wide variety of fresh fruits and vegetables. Carrefour houses chocolates, snacks, household, upholstery, electronics, frozen food items, and more. You can also taste some of the yummy delights in their ready-to-eat food section. Carrefour also has freshly baked products like bread and croissants.
Dining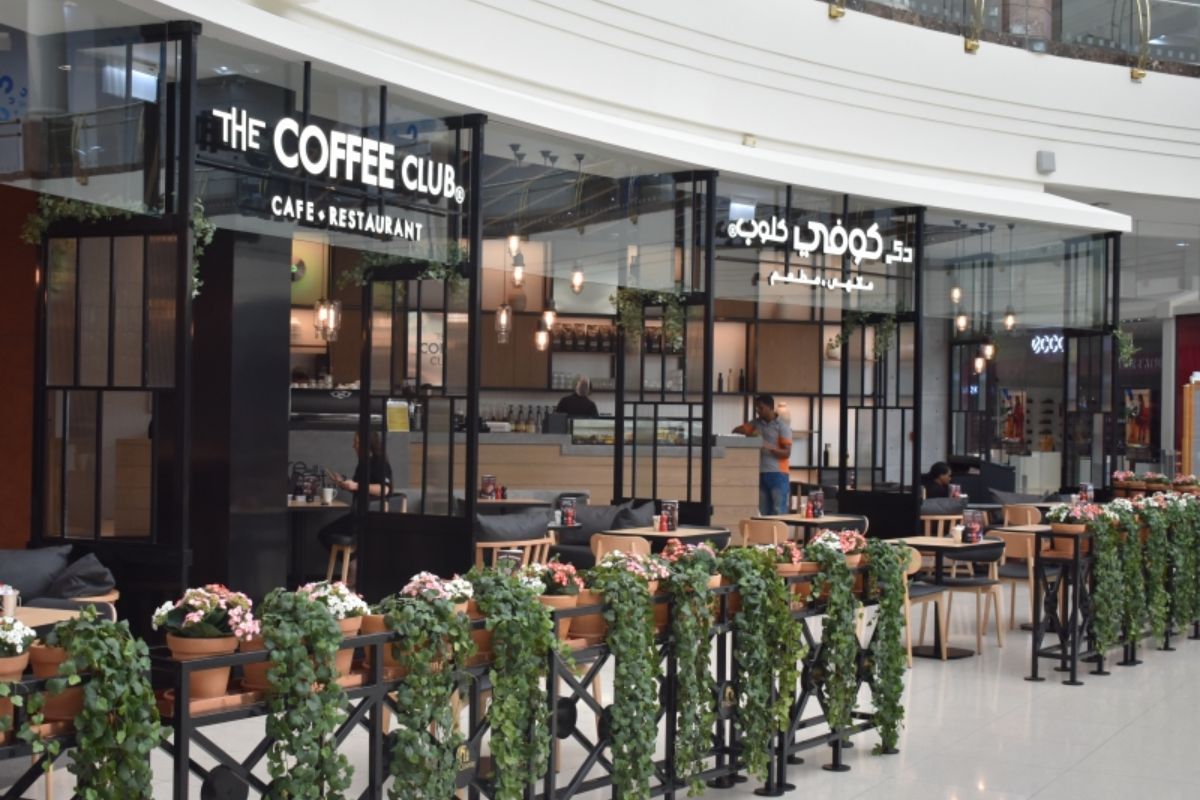 There are around 58 restaurants in City Centre Deira operating to satiate your cravings. You can eat from fast food chains to cafes to continental cuisines at this Deira mall. Some of the popular restaurants you need to check out while in the City Centre are listed here.
Gazebo: This restaurant is popular for serving one of the tastiest Indian cuisines in the region. If you have a long list of Indian dishes you are waiting to try, this is one place you have to visit. Murgh Tikka Masala or Reshmi Kabab Masala needs to be on your table.
Denny's: This is one of the best places in the region to have an all-day breakfast. They serve tasty waffles and fluffy omelets to make your day brighter. Their Signature Buttermilk Pancakes and Lumberjack Slam are the best-selling items on the menu.
PAUL: Paul Bakery and Restaurant is a popular destination for people who crave French bakery. The place has flaky croissants and cappuccino that would make you come back to them regularly. They have included a wide range of French dishes like French onion soup and bread bowls in their menu.
Sokak Restaurant: This restaurant serves authentic Turkish cuisine to impress your Mediterranean cravings. You can taste Doner durums alongside some homemade ayrans. The place serves tasty burgers, wraps, and durums. The Islak burger is the best-selling dish on the menu.
Kyochon: You can try out Korea's most loved fried chicken in Dubai. This restaurant chain serves crispy honey-flavoured drumsticks, chicken tenders, and spring rolls. Do not forget to order Camembert cheese bites if you visit their outlet in Deira City Centre.
City Centre Deira is also home to other famous restaurants like The Coffee Club, AB's Absolute Barbeques Express, Nandos, Max's All About Chicken, TGI Fridays, and Godiva.
Also Read - Restaurants in Dubai - Best New Restaurants to Try in Dubai
Entertainment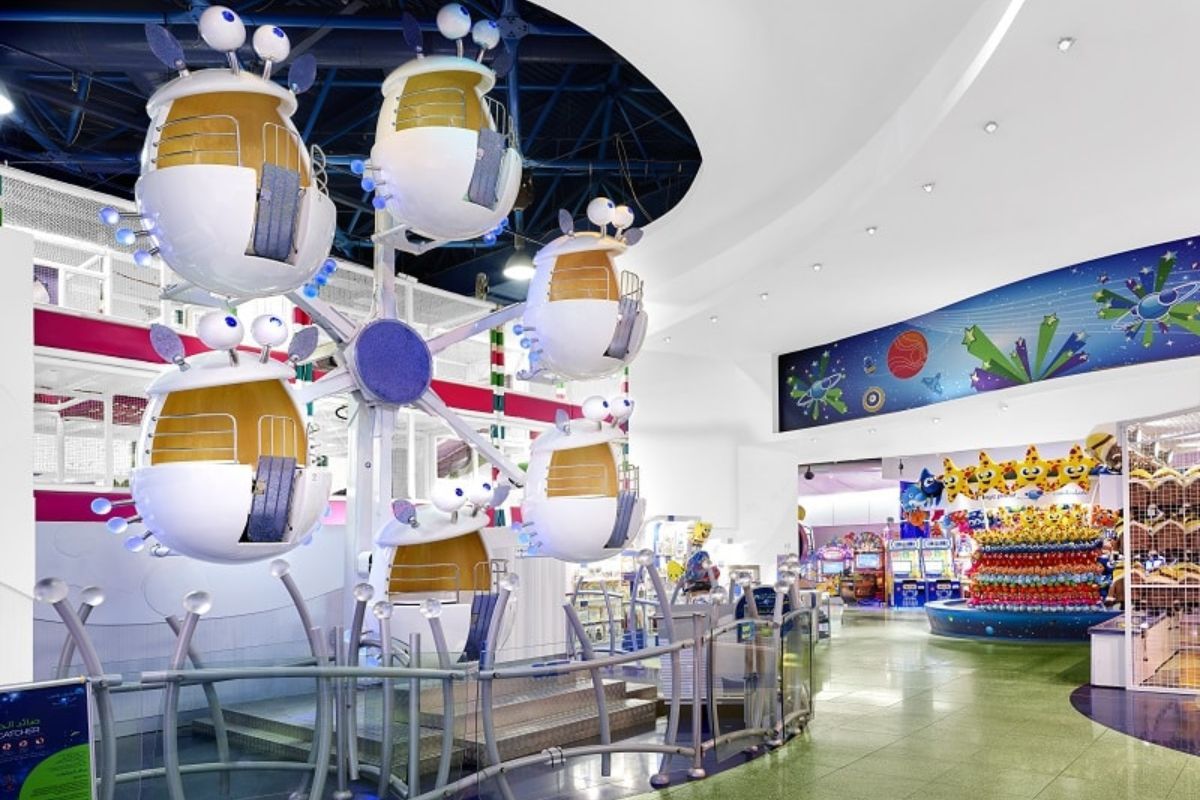 City Centre Deira is one of the best hangout spots in Dubai. You can meet your friends and enjoy the liveliness at this mall. This Deira mall offers plenty of entertainment options for you to choose from. If you are looking forward to spending your time leisurely at this mall, here are some of the options you can consider.
Magic Planet: This place guarantees you a good time. They have many fun rides and installations which could fill you with excitement and happiness. There are plenty of things for your kids to engage in. You can leave them here while you enjoy shopping or just relax at any cafe in Deira City Centre. XD Dark Ride, Trident Simulator, and Let's Go Island are some of the best rides in Magic Planet.
Vox Cinemas: This cinema theatre puts the latest movies on its screens. You can enjoy a beautiful movie night in their cozy ambiance. It is also one of the largest movie brands in the region. You can catch up on the most recent Hollywood, Bollywood, Lollywood, Tollywood, and Arab blockbusters at this place.
Deira City Centre timings
Weekdays: Monday to Thursday – 10 am to 10 pm
Weekends: Friday to Sunday – 10 am to 12 am
DSF Special Timing: Monday to Sunday – 10 am to 12 am
The store timings are subject to the respective retail stores.
How to reach Deira City Centre
Deira City Centre is strategically located at the junction between Bur Dubai and Deira. It is also near Dubai Airport. This shopping mall is also easily accessible from Sharjah.
Also read - Deira Dubai - A Guide to Deira area in Dubai
The city centre overlooks Dubai Creek waters. You can reach here by using any land public transport.
If you planning your journey using the metro, take the red line and get down at the City Centre Deira metro station. The metro station is just a few steps away from the shopping mall. You can take Exit 1 to reach Deira City Centre faster.
There are also many buses that take you directly to Deira City Centre. There is also a bus station near the shopping mall making your commute easier. Visit the RTA Journey Planner site to plan your journey ahead of the trip.
You can also reach City Centre by your private car. The mall offers enough covered parking spaces.
Parking Charges
First 3 hours – Free
3 to 4 hours – AED20
4 to 5 hours – AED40
5 to 6 hours – AED60
6 to 7 hours – AED100
7 hours and above – AED150
24 hours – AED350
Lost Ticket – AED150
Overnight Parking (4 am – 6 am) – AED200
VOX Cinema customers get additional 2 hours of free parking.
Also read: