Everyone loves to live in a great home surrounded by lush greenery. Dubai's commitment to establishing green spaces despite its hectic urban setting is reflected in the industry's incredible growth and innovation. Dubai is home to many properties that are well-maintained with beautiful gardens and surroundings. You can go ahead and create your own paradise where you can relax and unwind from the busy week. Green spaces always help you to relax and therefore a great step to healthy living.
Are you finding it difficult to maintain your garden or looking forward to creating a mini green retreat at your place? Here are the top gardening services in Dubai you can consider.
Sunscape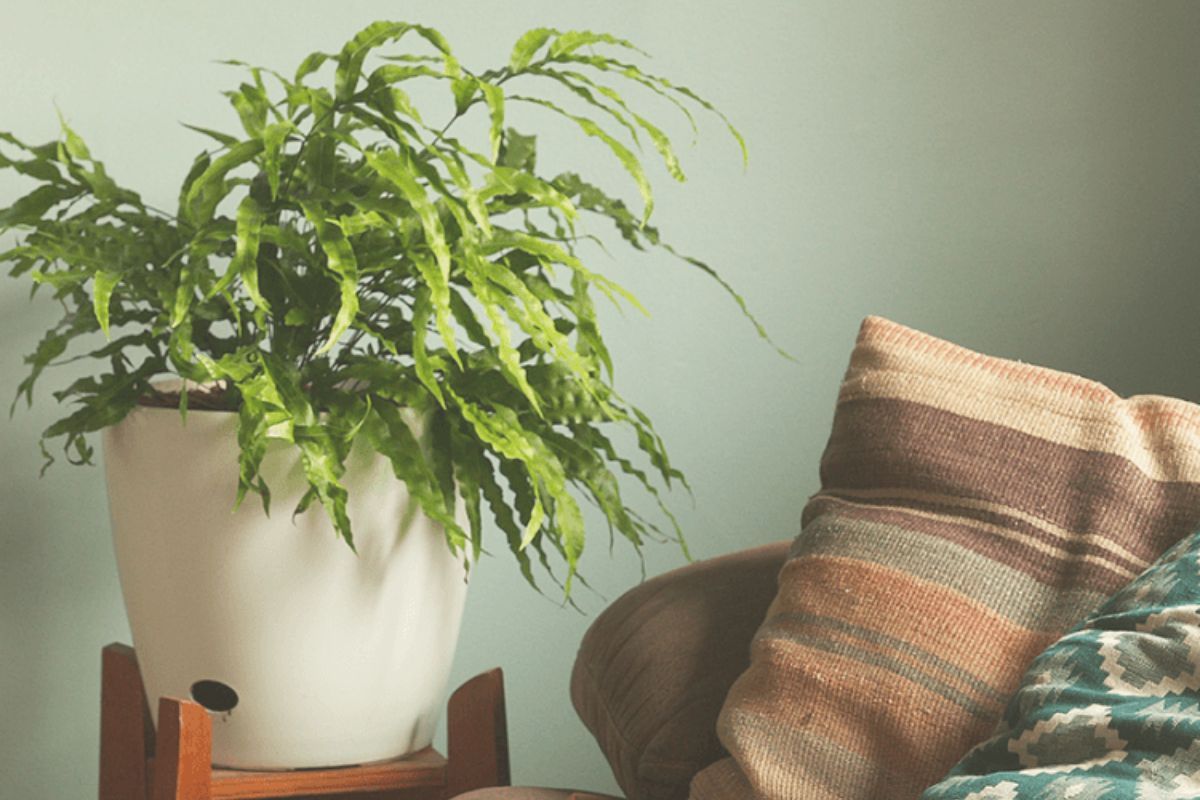 Sunscape is a top-rated landscaping and gardening service company in Dubai. They have won 12 awards for their excellent services in the region. They offer exceptional landscape design and construction services to suit your taste and needs. They serve both commercial and residential properties. With over 8 years of expertise in the field, they have set high standards in areas such as public gardens, home gardens, lawn areas, office plants, hotel plants, malls, and residences. Other than landscape design and construction, they also offer lawn and garden care, planting and removal, irrigation and drainage, spring and fall cleanup, and hardscaping. Check out their excellent portfolio on their official website.
Location: Florestic Garden Street, Al Warsan 3, Dubai
Contact:
Phone: +971585120600
Aswat Almadinah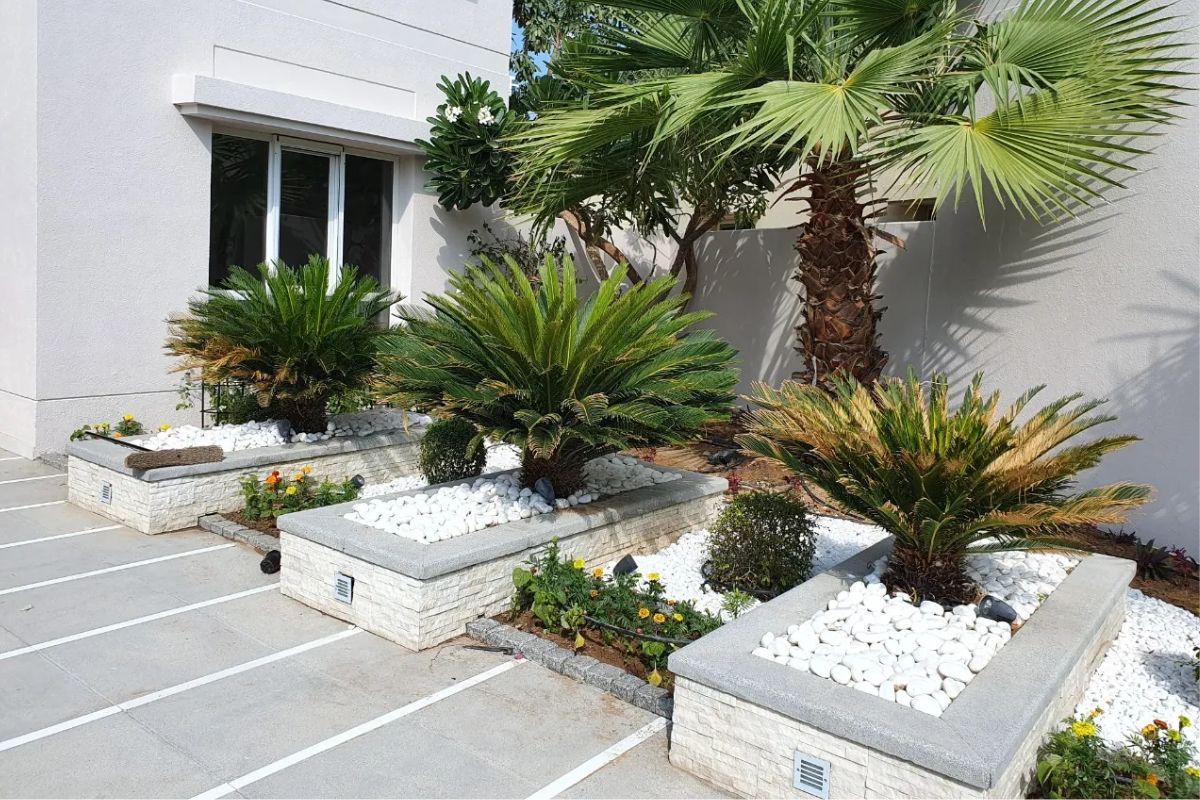 Aswat Almadinah Landscaping Work LLC is a prominent landscaping company in Dubai. Founded in 2014 by a team of skilled specialists with a wealth of experience in enhancing and beautifying suburban areas, our landscaping company has been at the forefront of landscaping and design services in Dubai. They have an impressive portfolio of completed projects at renowned locations such as Palm Jumeirah, Al Barai, Sheikh Rashid City Villa, and Zeida Villa Meadow. They specialize in a wide range of services including landscaping, luxurious gardens, swimming pools, water features, pergolas, gazebos, and flower planting for both residential and commercial sectors. Their team of specialists takes care of every aspect of the project, from construction and design to ongoing maintenance of the landscape. Visit their website to book them for your next gardening project.
Location: Souk Al Kabeer, Bur Dubai
Contact:
Phone: +971506549514
Mail: info@aamlandscape.com
Opal Landscaping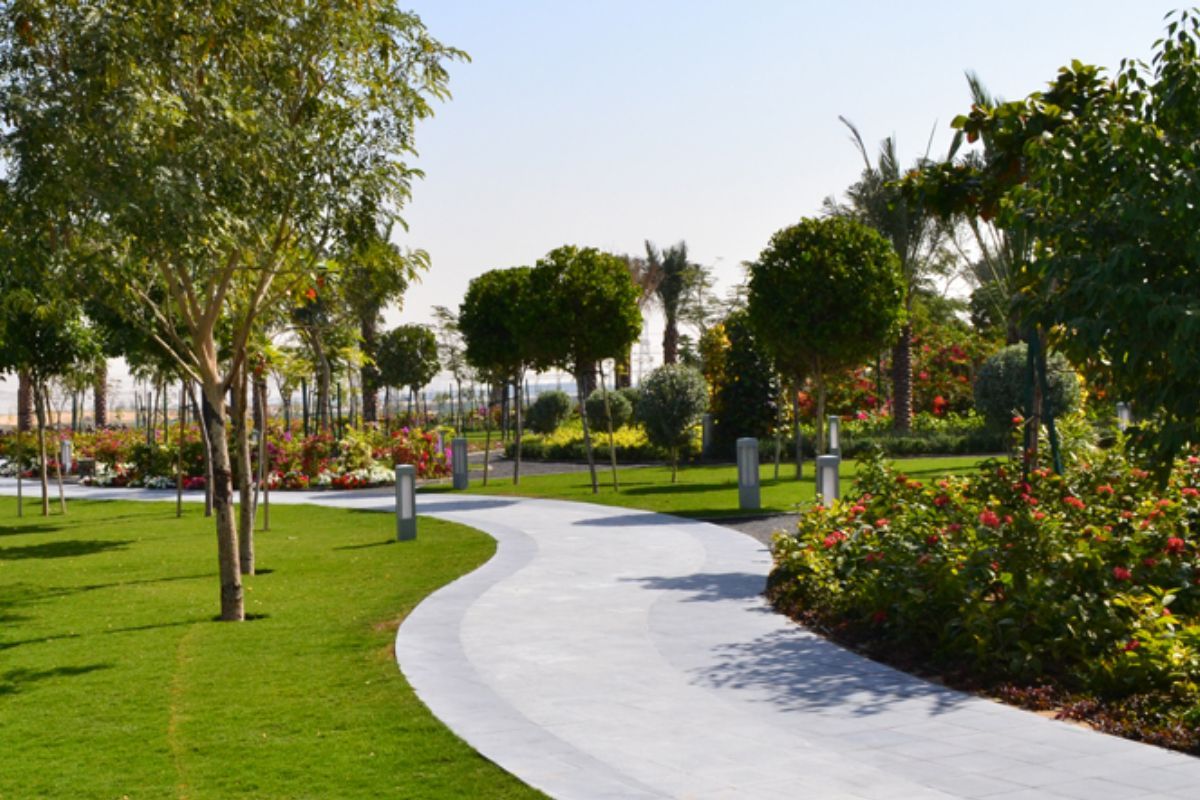 Opal Landscaping is a prominent landscaping and gardening services company in Dubai. They have popular communities like Arabian Ranches and The Greens as their clientele. Their deep understanding of landscapes helps them to offer a wide range of specialized and reliable designs and solutions giving their clients a competitive advantage. Opal meets the needs of both customers and suppliers. They provide standard designs as well as actively participate in developing new ideas based on customer demands. They employ cutting-edge technologies and have acquired and customized them to tackle diverse challenges. This commitment to innovation has benefited their customers with impeccable quality and cost-effectiveness. They extend their gardening services in design, architecture, construction, planting, and maintenance. Read more about them on their website.
Location: Al Makhawi Building, Oud Metha Rd, Al Karama, Dubai
Contact:
Phone: +97143706747
Mail: opalland@eim.ae
Perfect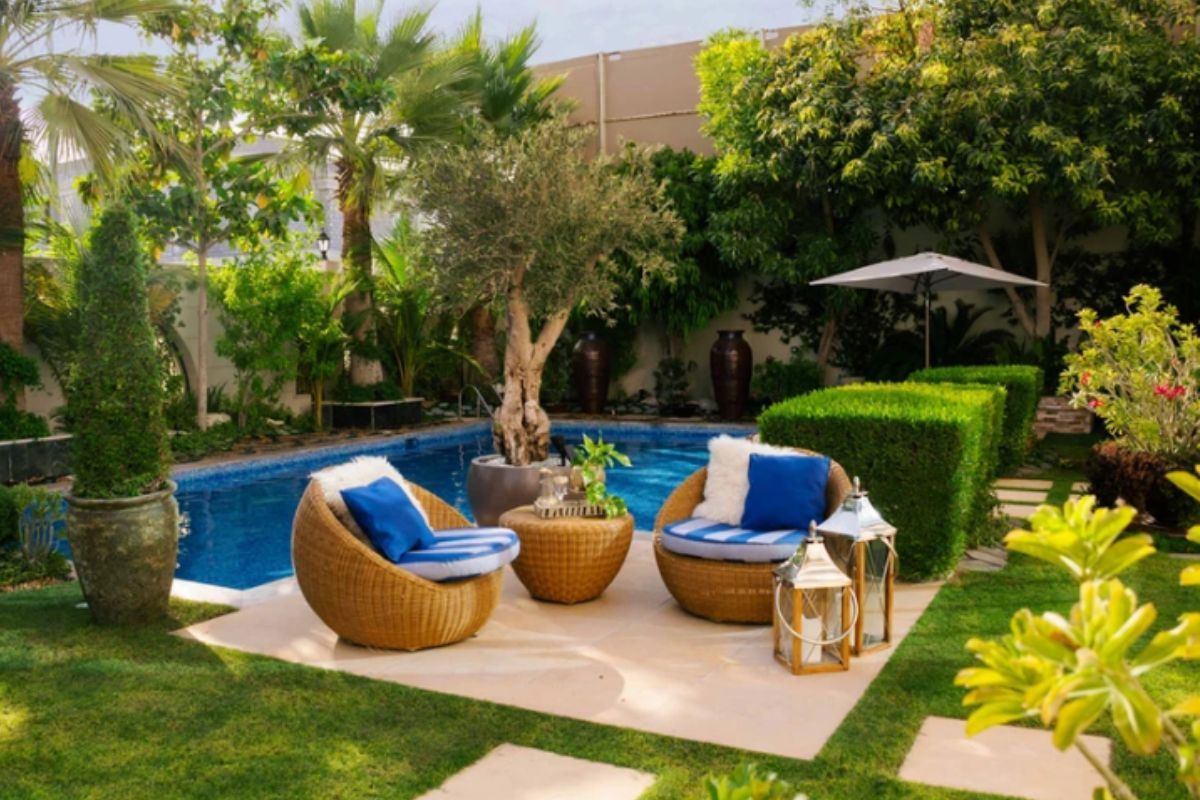 Perfect Technical Works & Landscaping is a highly esteemed landscaping company in the region. Founded in 2017, this company upholds professionalism and innovation while providing comprehensive solutions for all landscaping needs. They offer a range of services including hard landscaping, soft landscaping, automatic irrigation systems, water features, and landscape lighting. Parks, palaces, and swimming pool constructions are their expert fields. They are planning to expand their company by offering services like luxury gardens, nurseries, eco-friendly swimming pools, and more. Visit their website to check out their impressive portfolio.
Location: Emarat Atrium Building, Business Bay, Sheikh Zayed Rd, Al Wasl, Dubai
Contact:
Phone: +97142629888
Mail: inquiry@perfectdxb.ae
Afnan Garden Design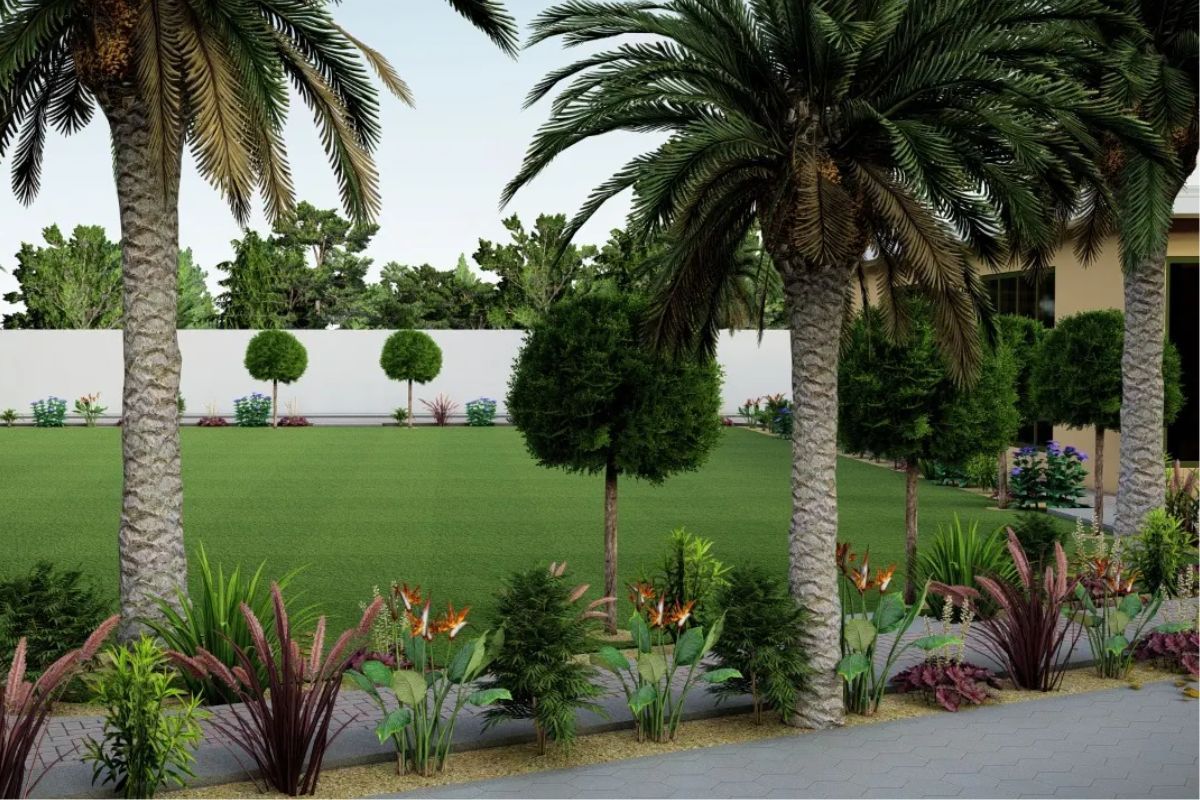 Afnan Garden Design is a well-established landscaping company in Dubai. They specialize in soft and hard landscaping design, construction, and maintenance services. With a team of dedicated and dependable employees, they have built a strong reputation in the industry and are known for creating stunning landscapes. They have skilled in-house design architects who handle the projects to ensure that their customers receive top-notch designs, effective communication, and great value. The company boasts projects at popular places like Green Community, Palm Jumeirah, Jumeirah Park, Emirates Hills, Springs, Meadows, The Villa, Arabian Ranches, and farmhouses in Al Dhaid. They offer a comprehensive range of landscape services including design and construction, installation of automatic irrigation systems, various types of interlocking and sandstone fixing, patio fixing, permeable paving, outdoor kitchen installations, and more. Their softscape services include irrigation, artificial grass installation, indoor plants, garden lights, green walls, and more while the hardscape services include patio fixing, walkways, and pavements.  They also do wooden work like gazebos, pergolas, wooden decking, and wooden fences to upscale your green space. Check out their website to choose a wonderful design for your garden.
Location: Al Khail Road, Al Quoz Industrial Area 2, Dubai
Contact:
Phone: +971553424726
Mail: services@afnanlandscaping.com
Green Dunes
Green Dunes is a reputable landscaping and swimming pool construction company located in Dubai. They employ state-of-the-art technology and maintain a high standard of workmanship to ensure the highest level of client satisfaction. They can create beautiful landscapes and swimming pools that will enhance the overall aesthetic appeal and functionality of the surroundings. Green Dunes Landscaping is dedicated to designing and maintaining thriving landscapes using ecological garden designs and management techniques. Sustainability and consideration for the environment are given top priority in their operations. They try to reduce the ecological impact while still producing lovely and useful landscapes by using eco-friendly techniques. Hardscape, soft scape, waterscape, xeriscape, indoor landscape, carpentry, and joinery are some of the popular services. They provide their services to both residential and commercial spaces. Check out their website to know more about them.
Location: Nakheel Building, Al Karama
Contact:
Phone: +97143375090
Also read: