Dubai is a luxurious city that has everything you can imagine. It is the perfect city for thrill-seekers, foodies, shopaholics, and for those in love – as this city is filled with romantic spots, attractions, and destinations all around. No wonder it is a popular honeymoon destination!
Popping the question to your partner can be one of those things that you've been thinking about and planning for a really long time. There are numerous factors to consider, including the venue, the mood, and how you will ask the most important person in your life to marry you. Dubai is an exquisite city full of sun, beach, and all the glitz and glam you seek for this important day. If you've been thinking about proposing recently, Dubai could be the ideal location. This city of love is brimming with romantic engagement places that undoubtedly seal the deal.
Here is our list of stunning proposal spots in that are guaranteed to get you an emphatic 'YES'…
At The Top, Burj Khalifa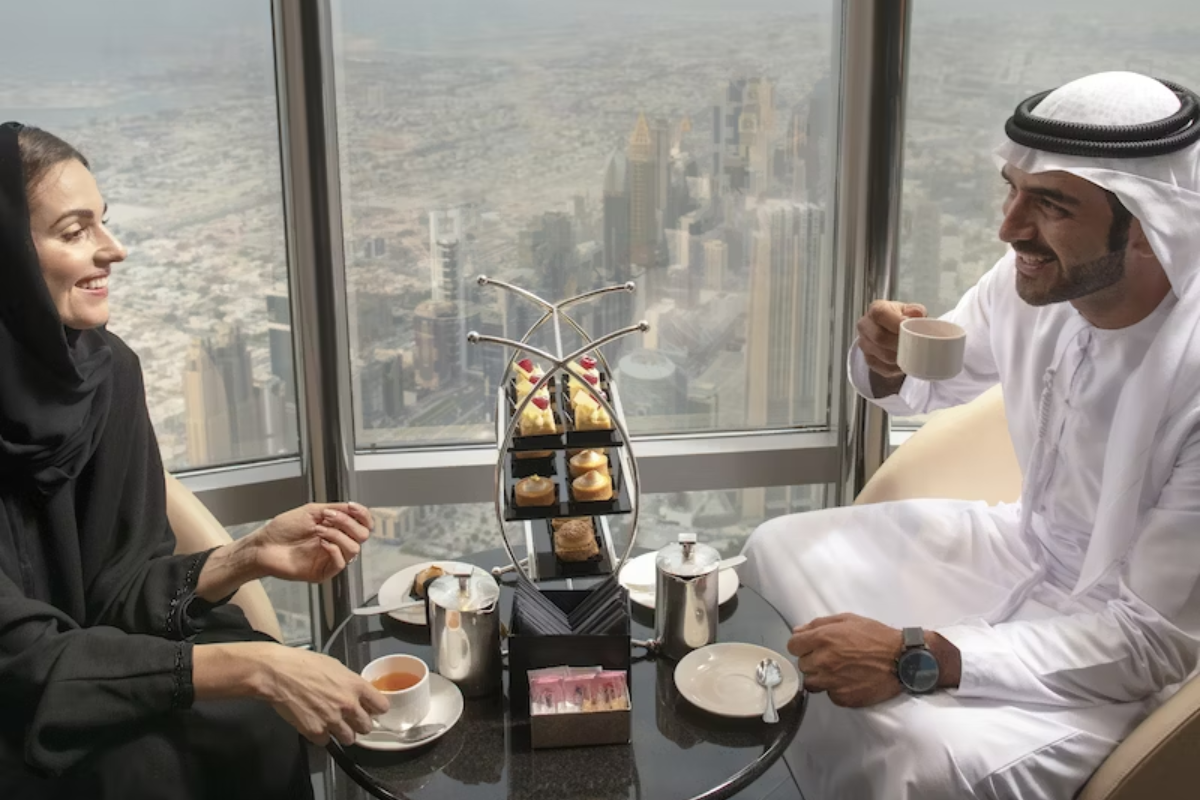 The Burj Khalifa is the tallest skyscraper in Dubai no doubt it is the best place to catch magnificent views of Dubai while also confessing your love to your partner.  Book a ticket for At the Top and marvel at the stunning view from Burj Khalifa's observatories on levels 124th and 125th. Depending on the package you choose you can even visit few more levels head on the 148th floor for an even higher view of Dubai. Take a 360-degree panoramic view of Dubai and get mesmerized at its beauty. Step onto the open-air terrace and observation decks to take in the unparalleled sights of the city though the telescopes given on the decks. The best time to visit is early mornings or evenings so that you can experience the beautiful sunrise and sunsets paired with Dubai's skyline. You can even enjoy a light and yummy breakfast at the Café there. Don't miss your chance to this once in a lifetime experience and make your special night even more memorable!
📍 Burj Khalifa, Downtown Dubai
Balloon Adventures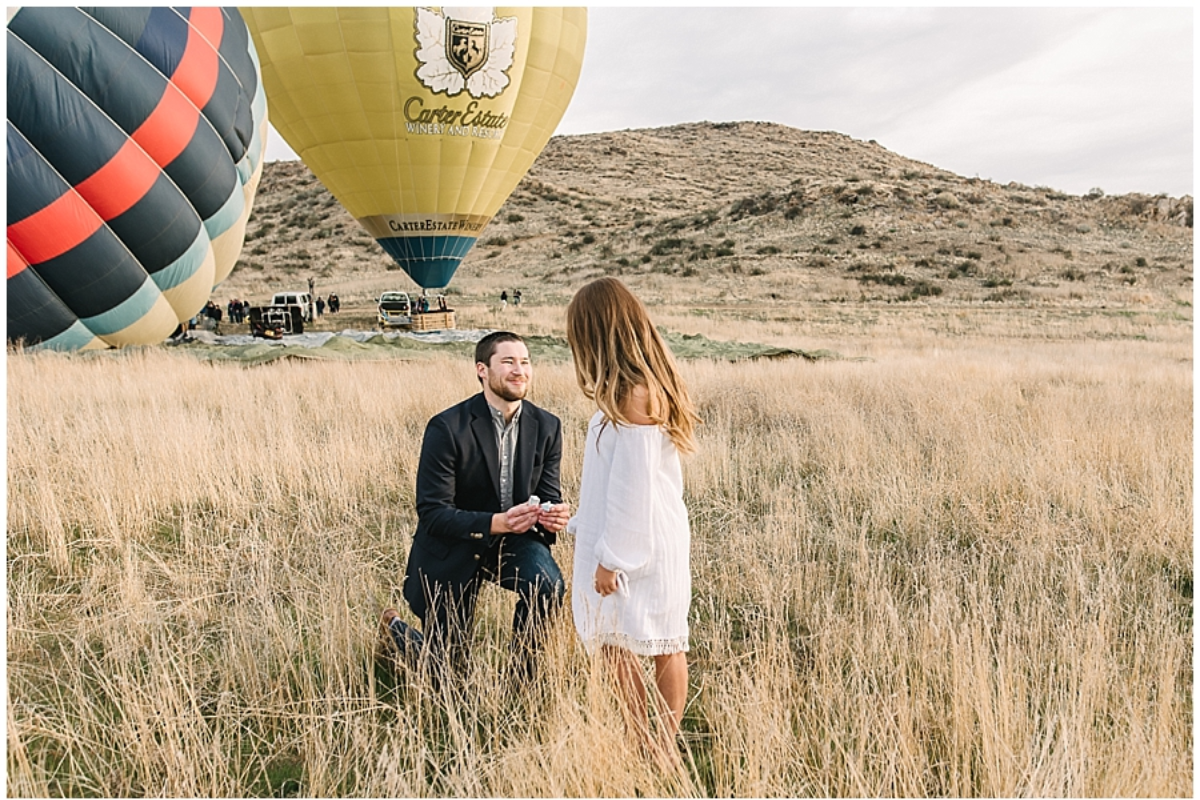 A hot air balloon ride in Dubai is ideal for those looking for adventures that also provide one of the most spectacular and dramatic views of the city. This once-in-a-lifetime opportunity allows you to fly above 4000 feet over desert areas covered in massive sand dunes. Witness the pleasant and panoramic sunset of Dubai and confess your love for your partner! Be prepared for an early start as you will drift off on the balloon ahead of dawn so that you can view the mesmerizing view of the Arabian sunrise over the desert plains at 4.500 feet enjoying views of gazelles and Arabian Oryx. It is one of the most beautiful sights in the world and a spectacular way to experience the Dubai desert and the city's mesmerizing views. There are various companies that offer balloon rides with varying packages. So don't forget to witness this one-of-a-kind experience in Dubai.
📍 Control Tower, Motor City
Love Lake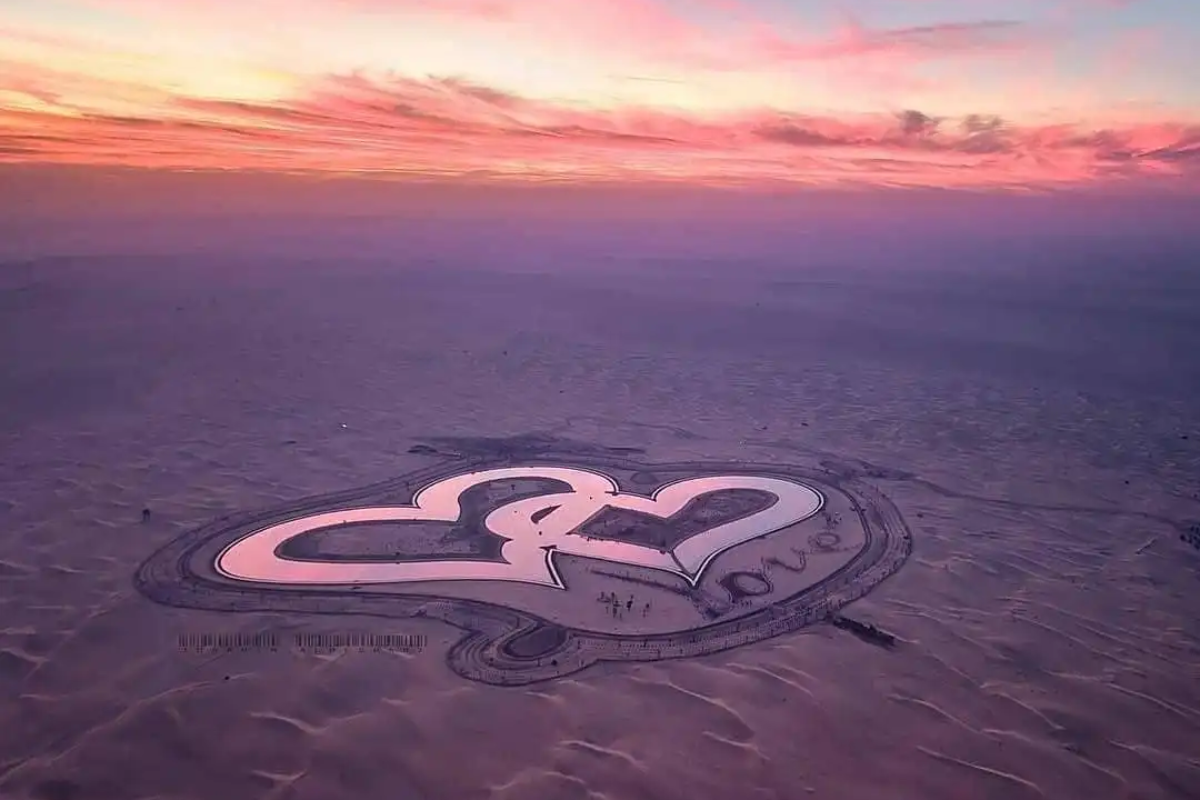 Love Lake Dubai has been an irresistible place to visit for anyone with romance in their hearts, ever since it opened in 2018. It is in the middle of Al Qudra and is a large area surrounded by sand dunes and fauna with two intertwined heart-shaped lakes. The two heart shaped lakes cover an area of over 550,000 square meters, so the shaped of the lakes can only be viewed from the sky. Nevertheless, you won't be disheartened with your time spend here as every inch of the area is dedicated to love with heart shaped signs and motifs everywhere you look. You may wonder why is it called Love Lake, that's because the entire area is devoted to love, even the trees spell out the word 'Love.' Its love-filled atmosphere is what makes it one of the most romantic places in Dubai and the ideal location for couples to spend some quality time together. Don't miss out on proposing to your beloved partner during your visit to this surreal romantic place that has love literally in its air.
📍 Love Lake, Al Qudra
The View at the Palm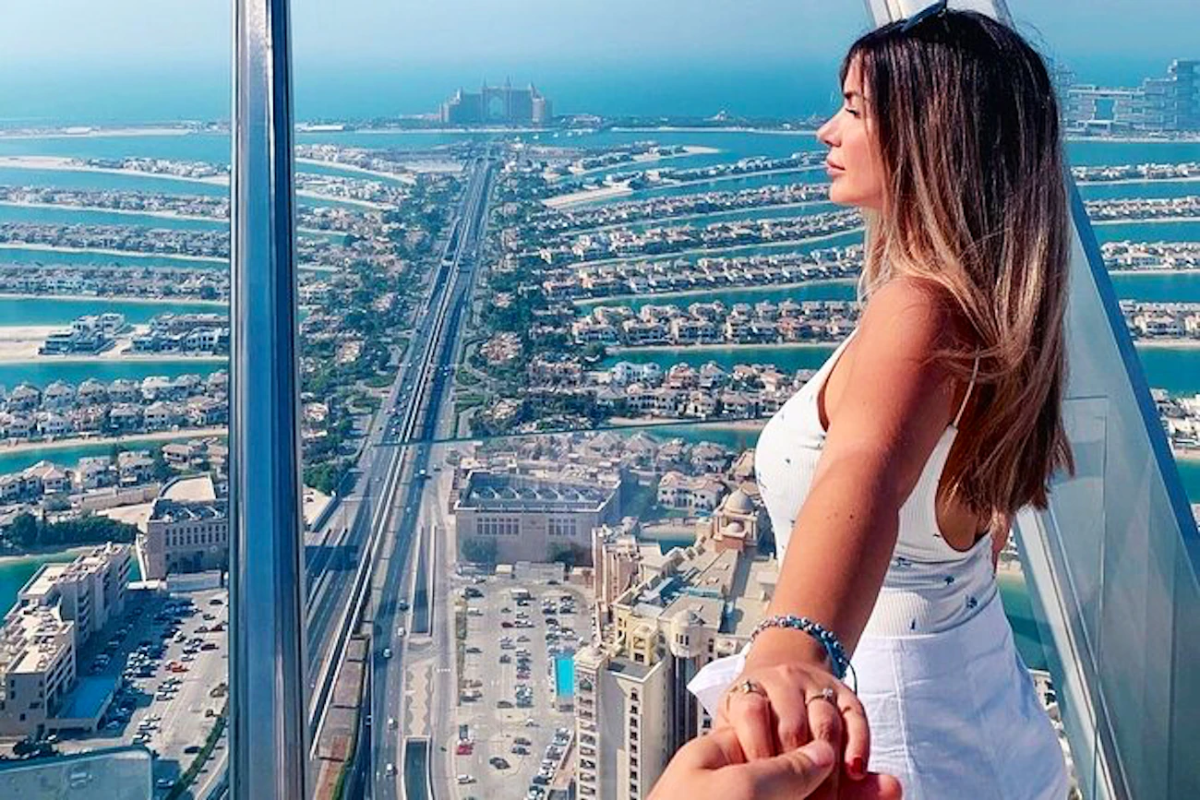 The View at Palm Jumeirah is located on the 52nd floor of Palm Tower. On this beautiful observation deck, visitors can enjoy breath-taking views of the Dubai Skyline and the Arabian Gulf from a whopping 240 metres above ground level. It is the only viewing point in Dubai that gives visitors a spectacular view of the Palm Jumeirah, the Arabian Gulf, and the Dubai skyline, all at once. This year, The View has further elevated sky-high experiences with the opening of The Next Level. At 250m above ground, the barrier-free viewing space has achieved the title as Palm Jumeirah's highest vantage point. Palm Jumeirah is truly a stunning proof of the modern-day architectural brilliance that Dubai is popularly known for. This epic man-made island resembling the shape of a palm tree is a sight of wonder to the eyes and when that mixes with the hues of the orange sky, the view is completely magical. A Magical spot to propose to the love of your life!
📍 Nakheel Mall, Palm Jumeirah Rd
Dubai Fountain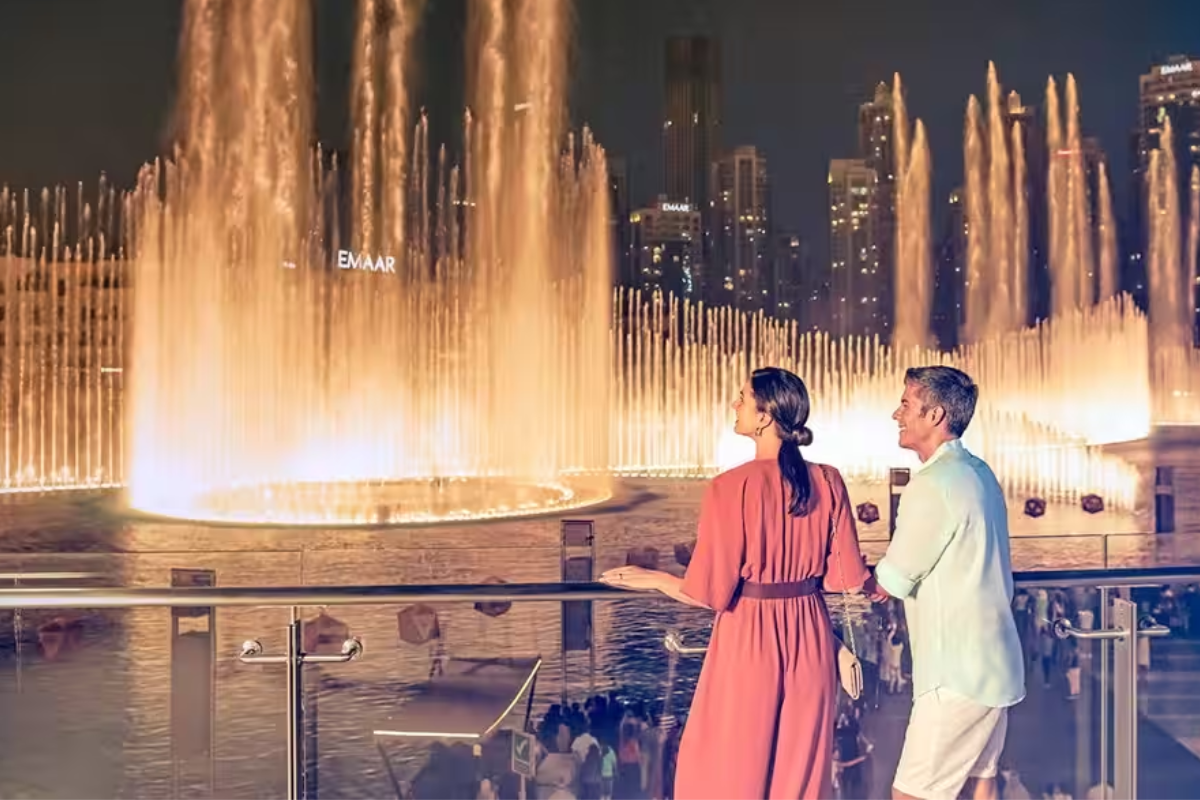 Dubai Fountain is the tallest performing fountain in the world, providing a once-in-a-lifetime opportunity to immerse yourself in a fascinating water, music, and light experience. It is a magical spot to witness one of the best choreographed fountains in Dubai making it a proposal spot like no other! With a length of 250 meters and a height of 150 meters, the fountain is one of the largest and tallest in the world, roughly equal to the height of a 50-story building! The Fountain's technical abilities are truly astounding, it raises approximately 83 tons of water per second during each performance. Its system uses wet lights and color projects to provide a stunning full spectrum of color, while the incredibly powerful high-pressure pumps ensure the fountain's operation and create spectacular water shoots. The musical accompaniment is chosen in such a way that the fountain appears to be dancing. An experience you can't miss at night!
📍 Dubai Fountain, Downtown Dubai
Hatta Dam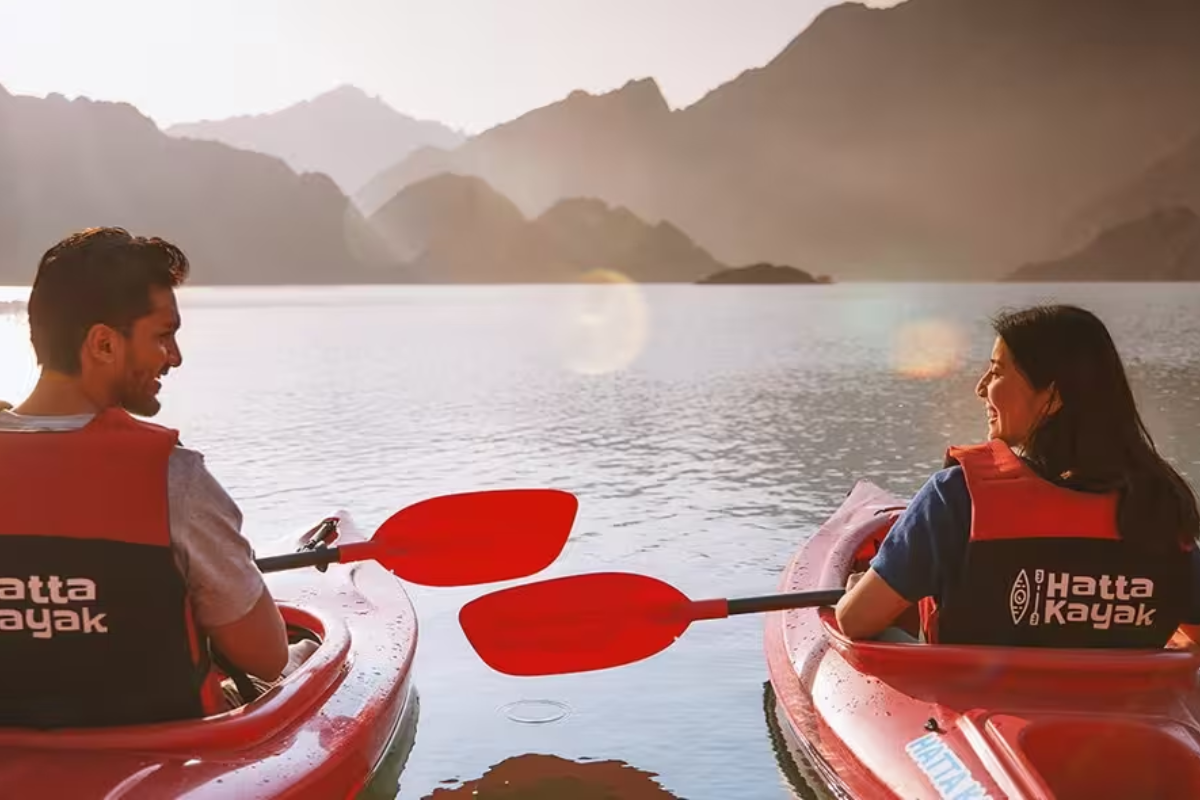 Hatta Dam is one of the most beautiful places in the UAE, and it's also great for couples looking to spend some much-needed quality time.  Nature enthusiasts can plan a trip to Hatta Dam. There's plenty to do here before or after you pop the question, from hiking to cycling and kayaking. Surprise your significant other with a staycation at JA Hatta Fort Hotel or Hatta Dome Park (during the winter), or go for the day and picnic in the most picturesque mountainside setting. And whether you choose to hike, cycle, or kayak around here, the water's magic will soon have you showered with affection as that unexpected 'Will you marry me?' leaves your loved one in floods of happy tears.
📍 Hatta, Dubai
Miracle Garden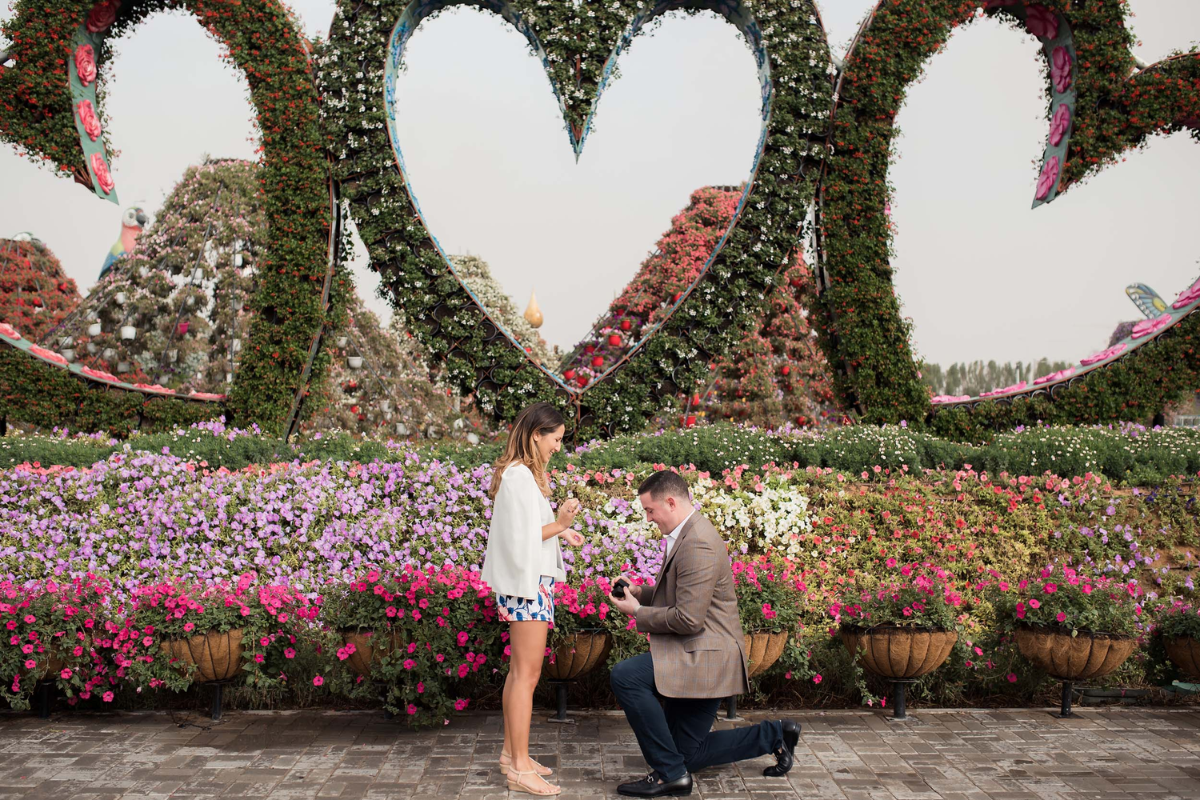 The Dubai Miracle Garden is the world's largest natural flower garden which showcases about 150 million beautiful natural flowers and plants. Stunning blooms are arranged in breath-taking ways in this one-of-a-kind garden, making it a sight to behold. They are organized in eye-catching patterns, distinctive structures, and bright arches. The Floral Clock, Emirates A380, Disney Avenue, 3D Floral Designs, Lake Park, Floral Villas & Castle, and Heart Tunnel are just a few of the noteworthy creations. You can also make unforgettable memories here at the photo booth it offers or purchase souvenirs to capture your memories. If you want to visit this Instagrammable garden, keep in mind that it is only open from November to May each year. As the vibrant flowers bloom and flourish, bend down on one knee and pour your heart out amidst the natural and calming beauty of this elegant garden.
📍 Miracle Garden, Al Barsha
Pierchic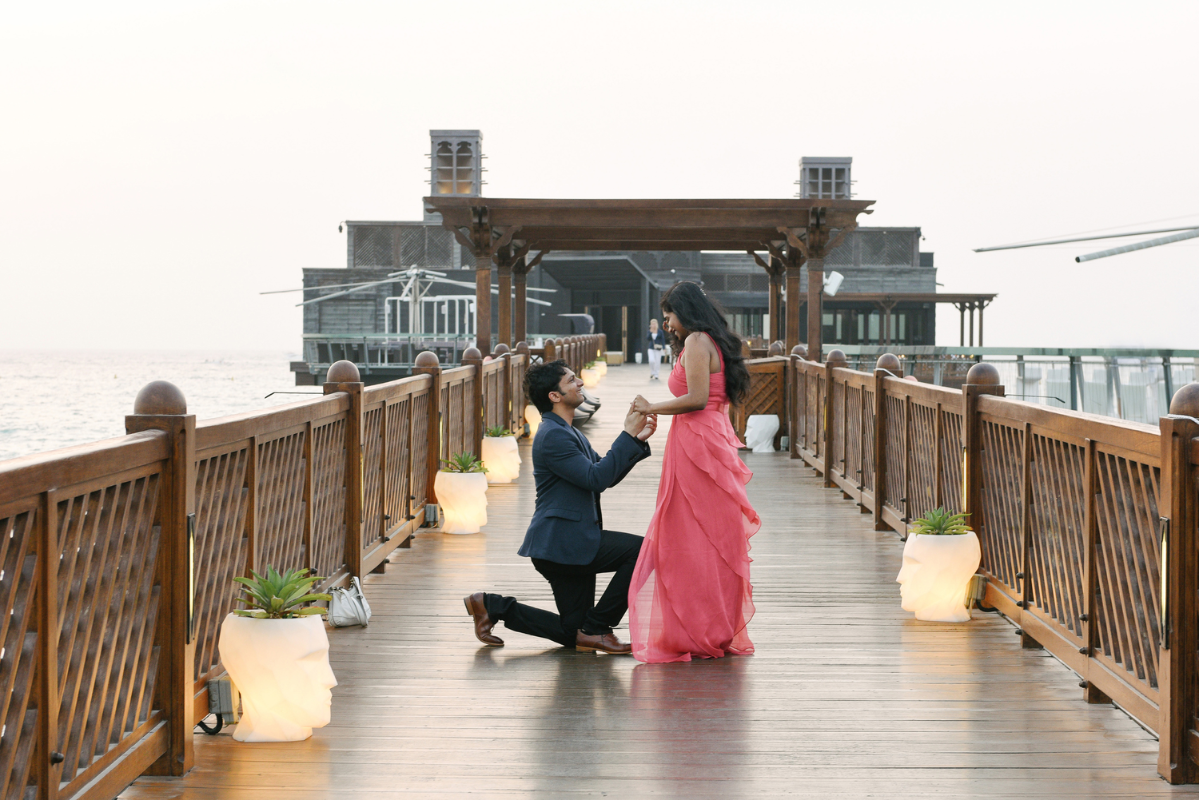 Overlooking the tranquillity and serenity of the magical Arabian sea, the independent PierChic at Al Qasr is one of the most panoramic and romantic places to propose in Dubai. Pierchic's dreamy location and its unique Mediterranean take on seafood is what makes it one of the best seafood restaurants in Dubai. This fancy spot is also considered as one of the best outdoor restaurant spots in the city. The restaurant uses fresh and simple ingredients that create culinary magic without overdoing it. Perfect flavours coursing throughout the menu, dimly lit ambience and being set over the ocean make the food and the ambience the stars of the show, giving you an epic dining experience. Some of the dishes you must try are 'Tartare di riccola', 'Tartare di Tonno', 'Oscietra royal caviar', 'Fritto Misto', 'Polpo Grigaliato', 'Branzino e panzanella' and 'Salmone allo yogurt'.
📍 Madinat Jumeirah, Dubai
Bab Al Shams Resort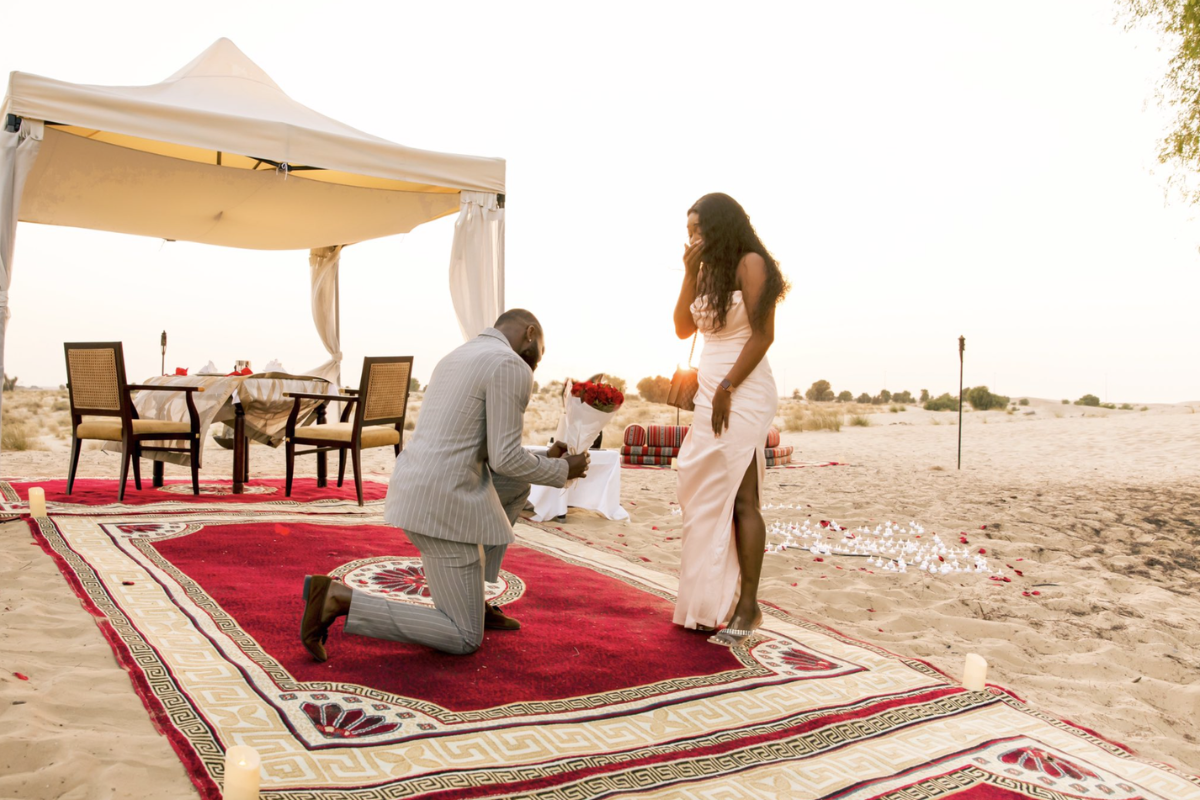 Begin your stay at Bab Al Shams Desert Resort & Spa with a five-star spa treatment to relax before basking in the sun by the pool. Request that the resort staff set up a private dinner table among the desert's rolling sand dunes, where you can watch the sun cast a golden light over the stunning landscape, which is home to a plethora of local flora and fauna. This one-of-a-kind hotel features enchanting attractions such as high-end room options (honeymoon and deluxe suites, superior rooms, and terrace rooms), a vast swimming pool with poolside bar, a plethora of activities, multi-cuisine dining options, spa and massage retreats, and eventful shows to keep you entertained during your romantic vacation expedition. Spend some quality time with your loved ones during the magnificent desert landscape, marvel at the pristine beauty that surrounds you, and get down on your knees to propose to the love of your life.
📍 Bab Al Shams Resort, Al Qudra
Ossiano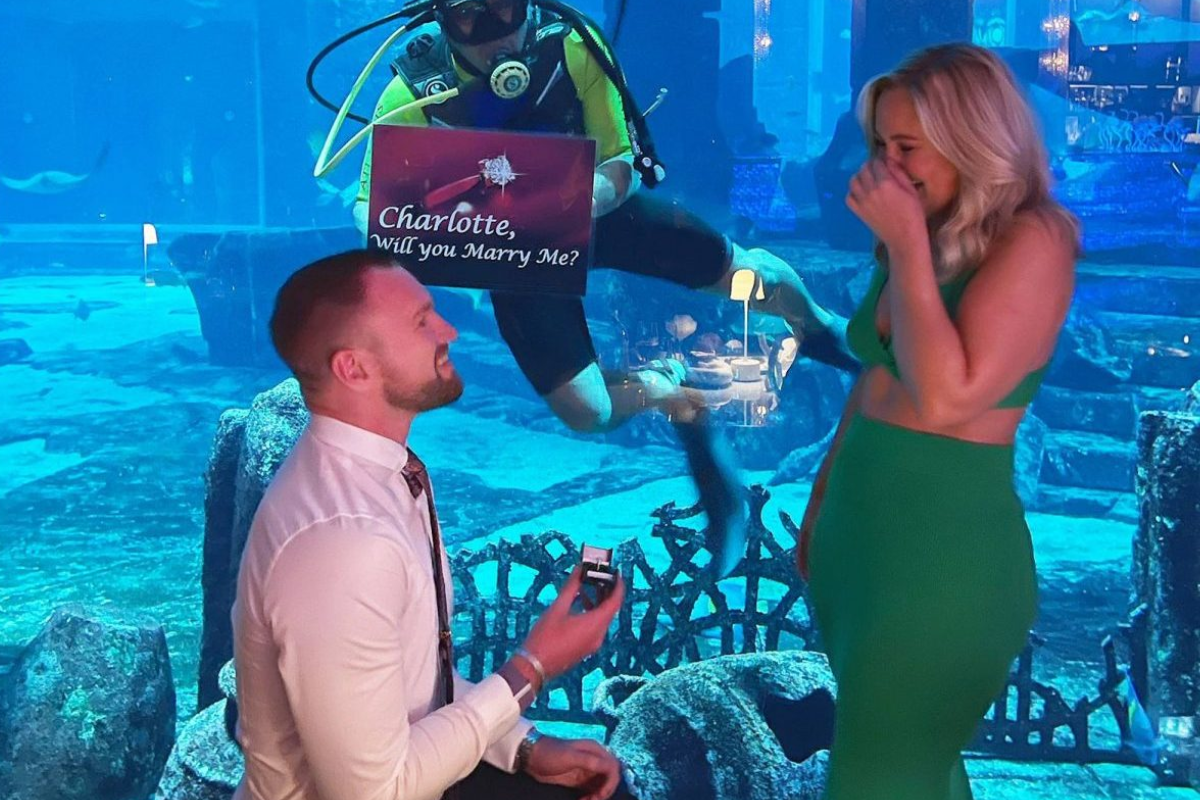 Enjoy a fine dinner with a view of the aquarium! Ossiano is an extraordinary fine dining experience that gives you delicious food while stingrays, sharks, and fish glide past your table! Michelin Star chef Greogrei Berger takes pride in offering guests an opportunity to taste an exceptional menu that showcases some of the best produce from around the world. Taste beautiful and mouth-watering dishes in an incredibly unique setting within a giant aquarium that is home to more than 65,000 marine animals, there's nowhere else you can have a date like this. The seafood dishes are delicious, and the desserts will leave your sweet tooth feeling satisfied. It's a popular spot for proposals, so you know your night is going to be romantic.
📍 Ossiano, Atlantis The Palm
Also Read: