Dubai is home to many globally renowned restaurants. Many restaurant franchises have opened their branch in the city to reach a wider and more diverse audience. From street-side shawarma stands to lavish fine-dining establishments, Dubai's culinary landscape is constantly evolving making it a must-visit destination for food lovers. Dubai's food scene offers a diverse range of tastes, from traditional Emirati cuisine to internationally famous Michelin-starred restaurants. This is due to the city's diverse population and appeal to people from all over the world.
Seafood cuisine has been gaining traction over the few years. It is obvious that seafood contributes to an integral part of Dubai's diet given that it is a coastal city with access to some of the freshest catches from the Arabian Gulf and the Indian Ocean. You can find a variety of seafood delights ranging from succulent lobster and juicy prawns to tender calamari and melt-in-your-mouth fish. Dubai boasts a range of seafood restaurants, from upscale fine-dining establishments to casual seafood shacks by the beach.
If you are a seafood lover looking forward to tasting exceptional dishes in Dubai, check out the best seafood restaurants in the city.
Samakje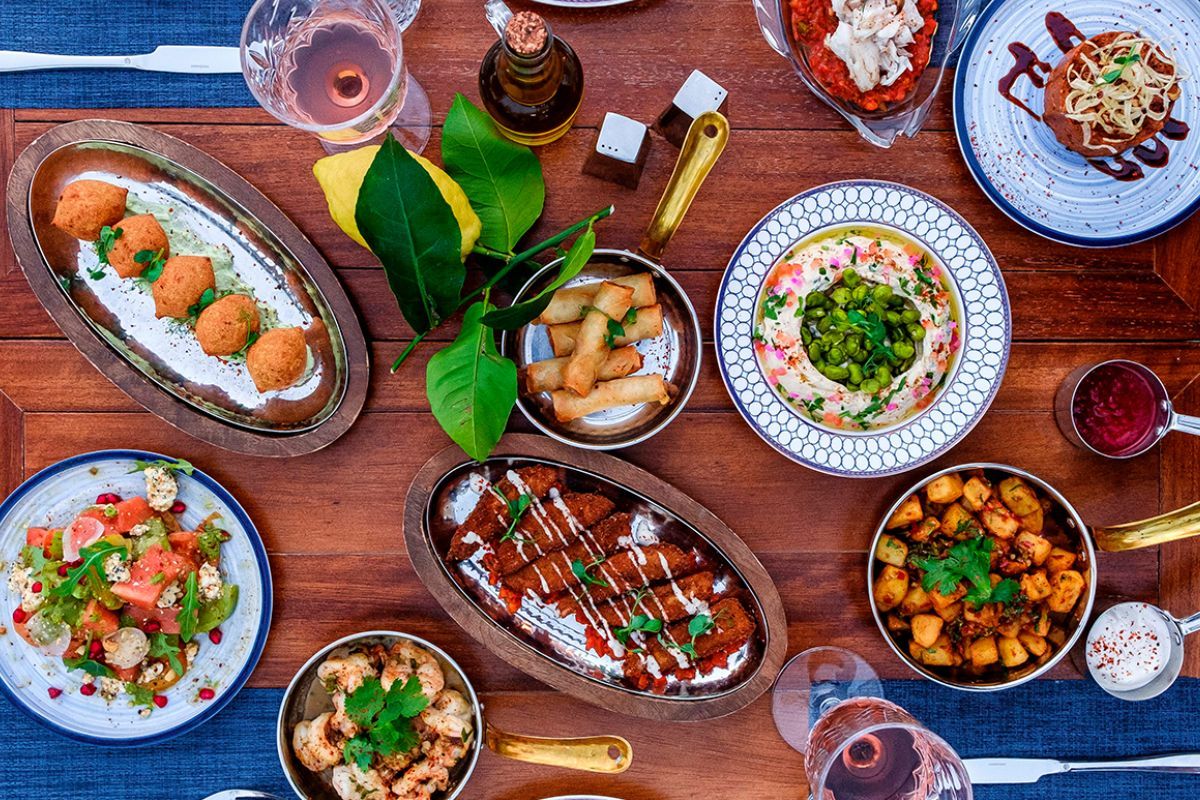 Samakje Dubai is a popular seafood fine-dining restaurant in Dubai's luxury destination, Palm Jumeirah. This two-story restaurant combines Levantine and Mediterranean flavors in its exquisite menu. This restaurant features some of the finest seafood in Dubai thanks to its unique blend of recipes and cuisines. The seafood restaurant features a display counter stocked with fresh fish options, a variety of mezze and main dish options, and a tidal surge of excitement from the food to the views, licensed bar, sheesha, and backgammon. They also provide an exclusive menu for drinks, weekend lunches, and Thursday dinners. At this restaurant, you can have the dish prepared according o your choice of preparation and sauce with the fresh catch of the day.
Visit their website to know more about the menu.
Average pricing: AED360 for two
Location: The Pointe, Palm Jumeirah
Opening hours: Monday to Thursday – 1 pm to 12 am, Friday – 1 pm to 1 am, Saturday – 12 pm to 1 am, Sunday – 12 pm to 12 am
The MAINE Oyster Bar & Grill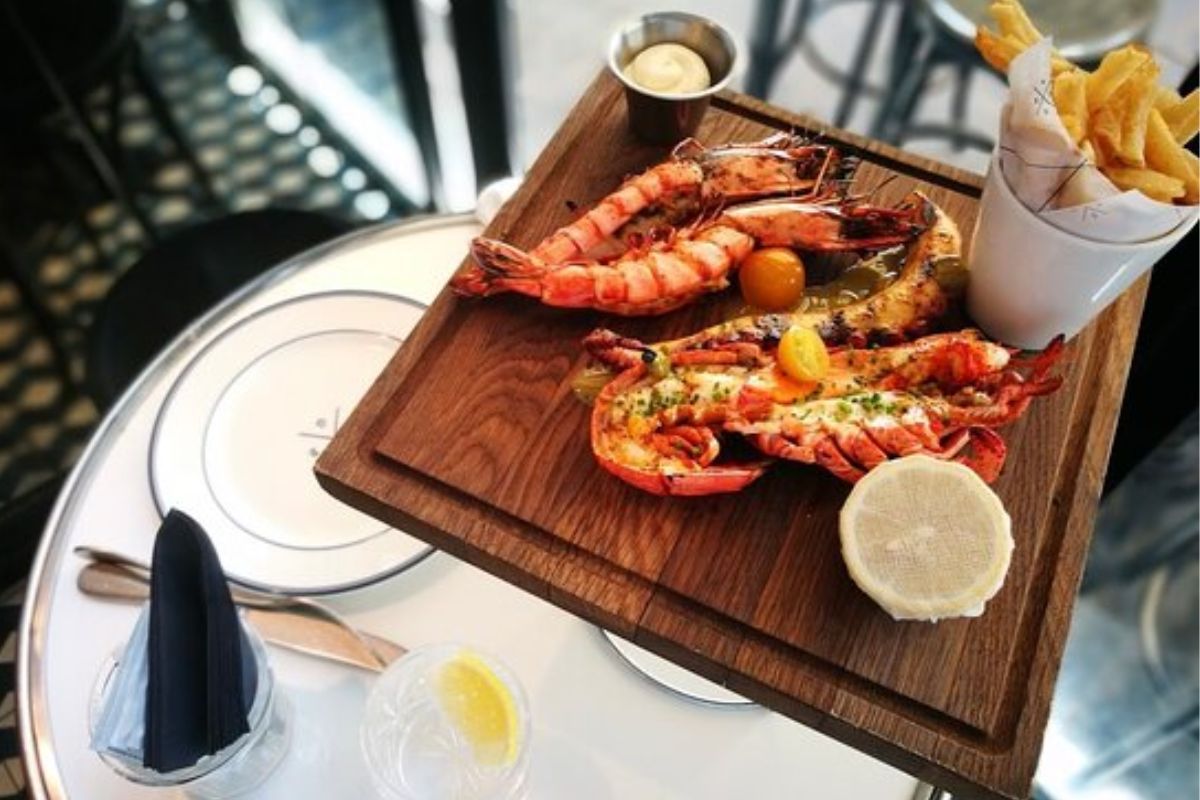 The MAINE Oyster Bar & Grill is a famous seaside brasserie that will satisfy your craving for oysters. The eatery has various awards and accolades to its name including 'Best Newcomer' and 'Best Restaurant Bar'. The setting of the eatery reflects a retro-vintage vibe. They have beautiful seatings from where you can see their expansive exhibition kitchen where they feature fresh produce, or choose a rattan seat outdoors. The restaurant offers a wide variety of dishes that pay tribute to New England kitchens in addition to the humble mollusks, steaks, chops, and pot roasts. You can taste flavors that have their roots in North America.
Visit their website to make your reservations to enjoy good food with a good view.
Average pricing: AED545 for two
Location: DoubleTree by Hilton Dubai, JBR
Opening hours: 12 pm to 1 am
Ibn Al Bahr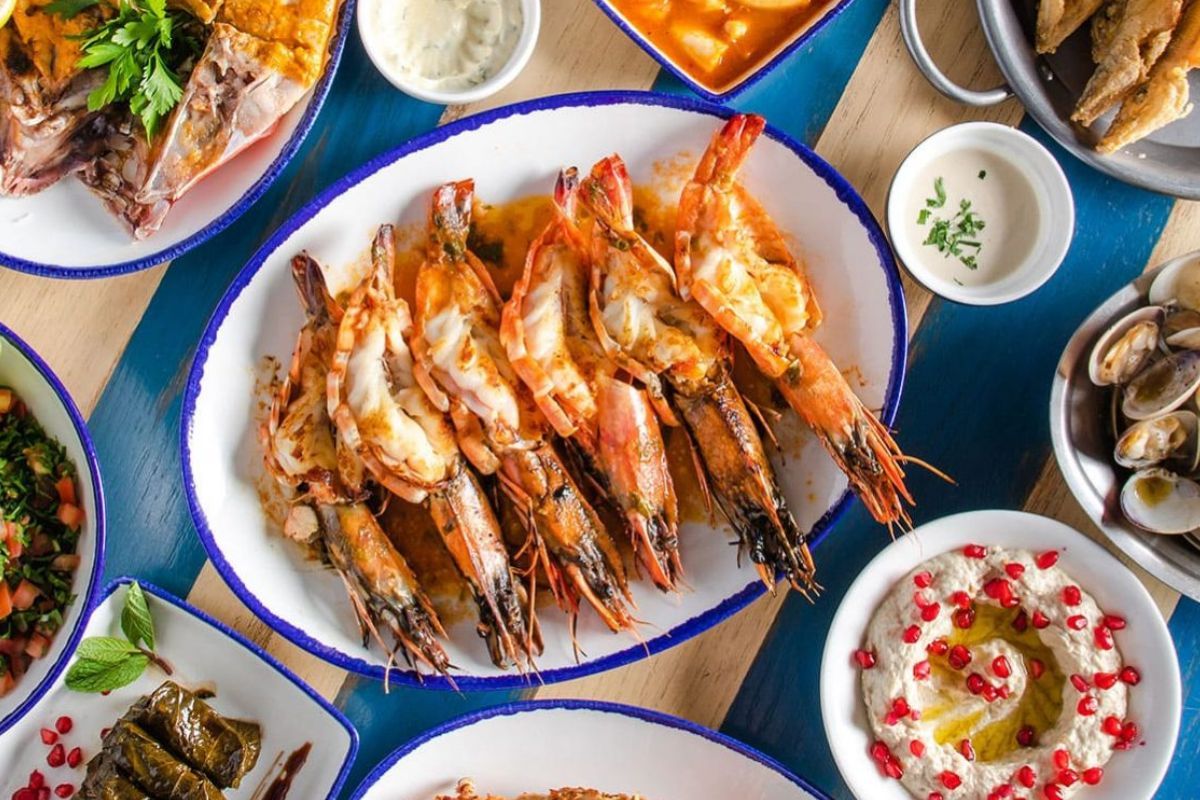 Ibn Al Bahr is a popular fine-dining restaurant in Dubai. They offer the finest Lebanese seafood and a taste of the Levant on their exclusive menu. You can experience the superb small bites and freshly caught, grilled seafood that is priced per kilo. The picturesque view of the coast, the delicious mezze, and the grilled fish will make you return for a second time. The Shrimp Fatteh and Kibbet Samak are the must-try dishes on their menu if you like a twist on your tongue. You can choose the preparation methods at this restaurant. They have a wide variety of side sauces that includes lemon butter sauce, Provençal sauce, harra sauce, tajin sauce, and curry sauce. You also have three types of rice dishes to go with your seafood magic.
Visit their website to have a glance at their menu.
Average price: AED295
Location: Club Vista Mare, Palm Jumeirah, Dubai
Opening hours: 8:30 am to 1:30 am
Alici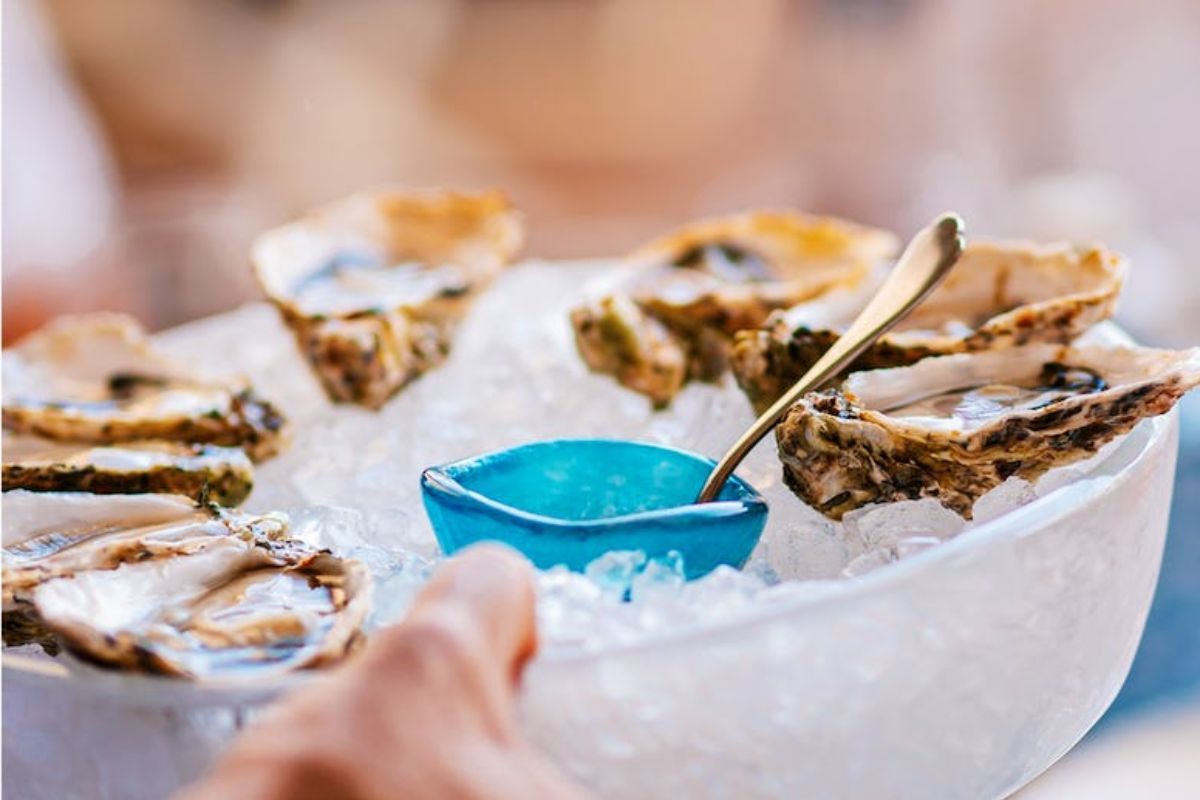 Alici Dubai is a haven for seafood lovers and foodies who love to have a great view with their food. You can enjoy Southern Italian flavors at this prettiest restaurant on Bluewaters Island. Pizzas, pasta, and grills are among the selection of dishes that make this restaurant ideal for a leisurely lunch or date night. The menu at Alici features a great collection of soups, side dishes, main courses, starters, pasta, and risotto. Their seafood variety includes a raw assortment of fresh seabass, tuna tartare, and oysters from the nearby Dibba Bay. You should try out their oysters and caviars to have a bite of seafood luxury. The setting of the restaurant gives you a vacation vibe.
Check out their website to make your reservations for a sumptuous brunch.
Average pricing: AED385 for two
Location: Bluewaters Island, Dubai
Opening hours: Monday to Friday – 12 pm to 4 pm and 5 pm to 11 pm, Saturday and Sunday – 12 pm to 11 pm
Ossiano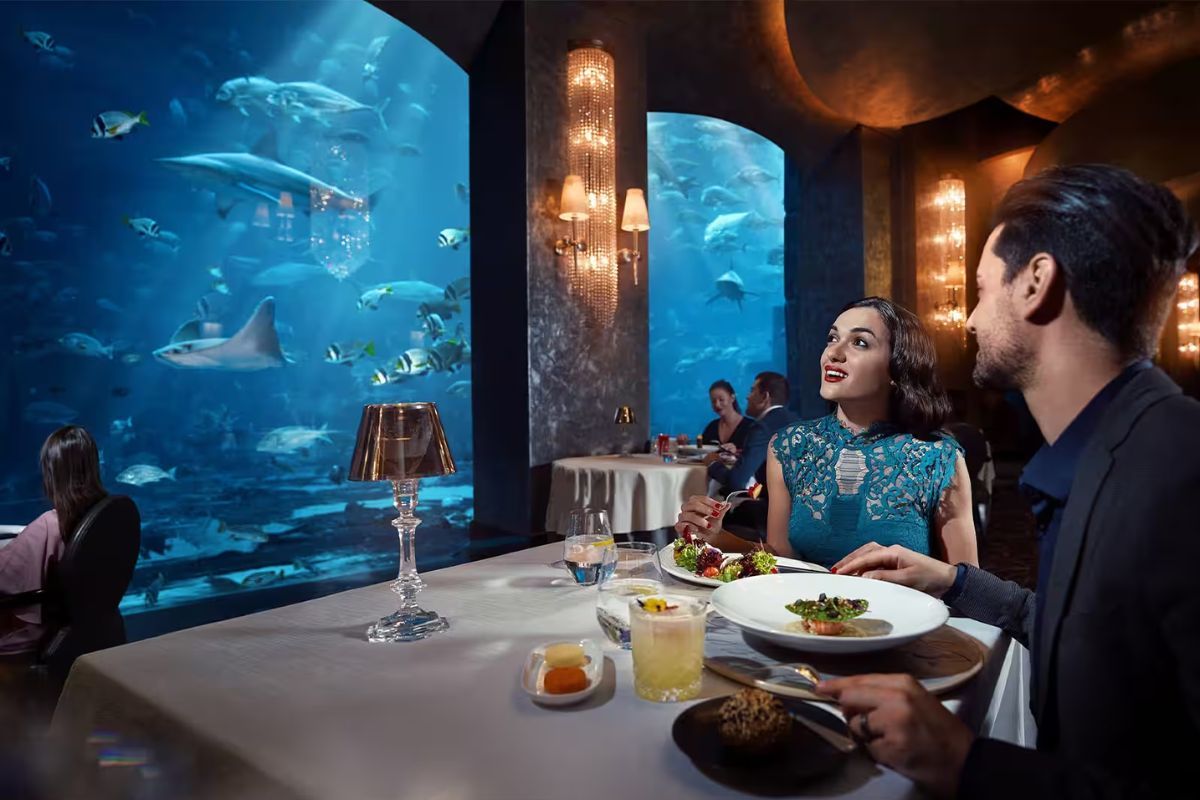 Ossiano is a fancy restaurant in Dubai that serves delicious seafood dishes. This restaurant has earned the prestigious Michelin star. Several other recognitions like #4 in MENA 50 Best Restaurants 2023 are also owned by them. You can dine in a grand setting with views of marine life swimming by. You can have a romantic evening here while indulging in delectable European foods with an underwater theme. Each dish is personalized by chef Gregoire Berger who draws inspiration from his own life experiences to create a genuinely one-of-a-kind culinary journey. Vegetarians can also have their fill at this restaurant.
Visit their website to book a unique dining experience under the water.
Average pricing: AED2100 for two
Location: Atlantis, The Palm, Palm Jumeirah
Opening hours: 6 pm to 1 am
Majlis Al Sultan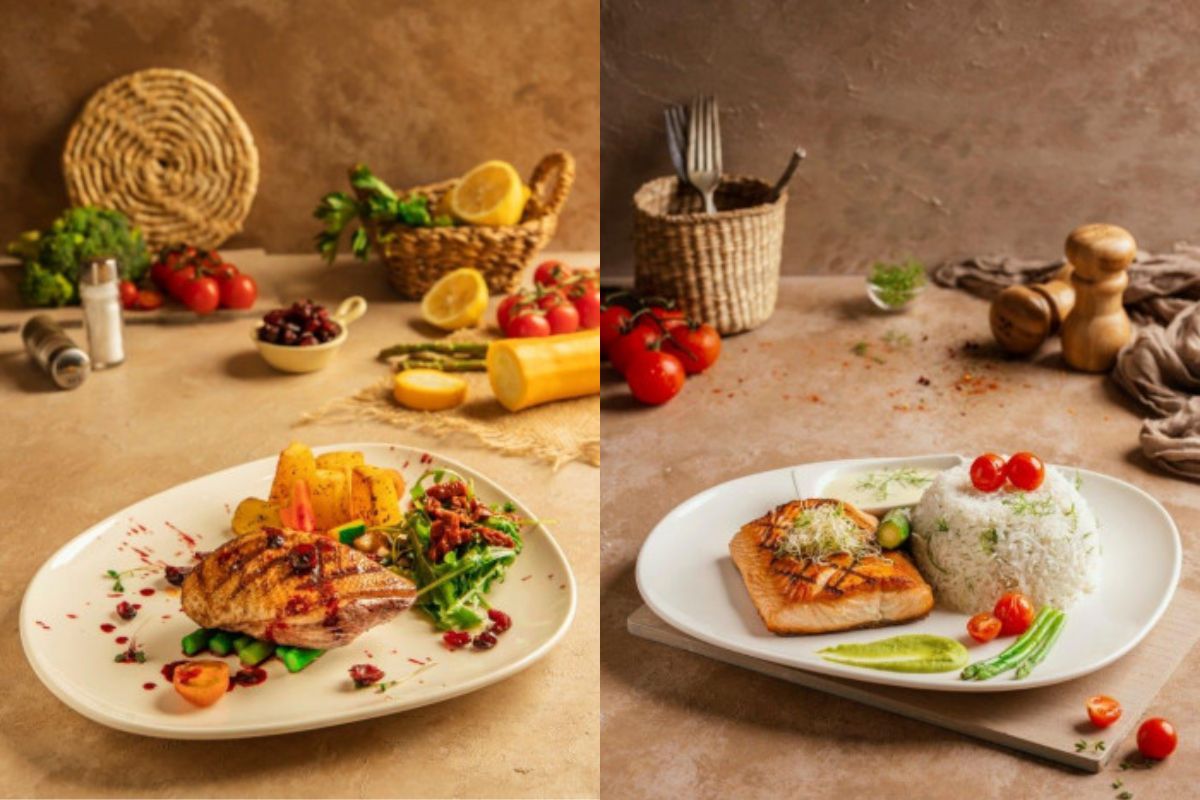 Majlis Al Sultan is an authentic Arabian restaurant in Dubai that serves delicious seafood dishes. You can try out their seafood menu which includes exquisite dishes from chargrilled prawns and crispy breaded shrimps to salmon and oven-baked squid. The senior chef's hand-picked selection of melt-in-your-mouth seafood on their seafood platter is the ideal way to taste the fresh catches. The restaurant pays tribute to the history of the UAE while fusing modern food with traditional ingredients. The Shrimp Tricolore salad is a must-try dish on their menu.
Visit their website to know more about this restaurant.
Average pricing: AED180 for two
Location: Al Ferdous 3, Al Wasl Rd, Dubai
Opening hours: 11 am to 1 am
Lucky Fish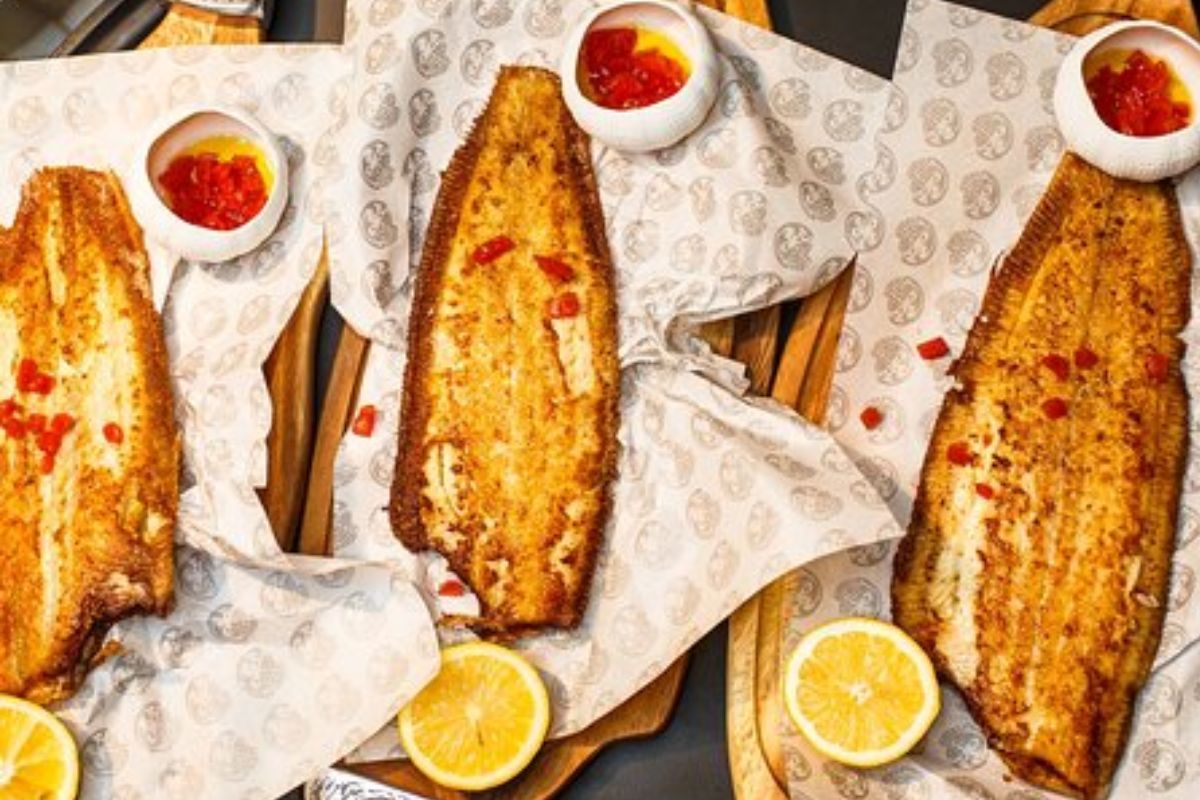 Lucky Fish is a popular Mediterranean seafood restaurant in Dubai. The dishes on the menu are influenced by the flavors of the sea and the Mediterranean area with a blend of Italian, French, and Spanish flavors. The restaurant serves the best fish and meats available in the market. Luck Fish is the perfect place to have a weekend lunch as it has a good view and an ample amount of sunshine. They specialize in sustainably sourced fish caught by local fishers and feature a daily exhibit of fresh seafood on ice. The restaurant provides the perfect ambiance with its distinctive Mediterranean interiors which include distressed whitewashed tables and a wooden-decked patio.
Book a table for your family to enjoy an ideal lunch.
Average pricing: AED475 for two
Location: Palm Jumeirah, Dubai
Opening hours: 10 am to 3 am
Dampa Seafood Grill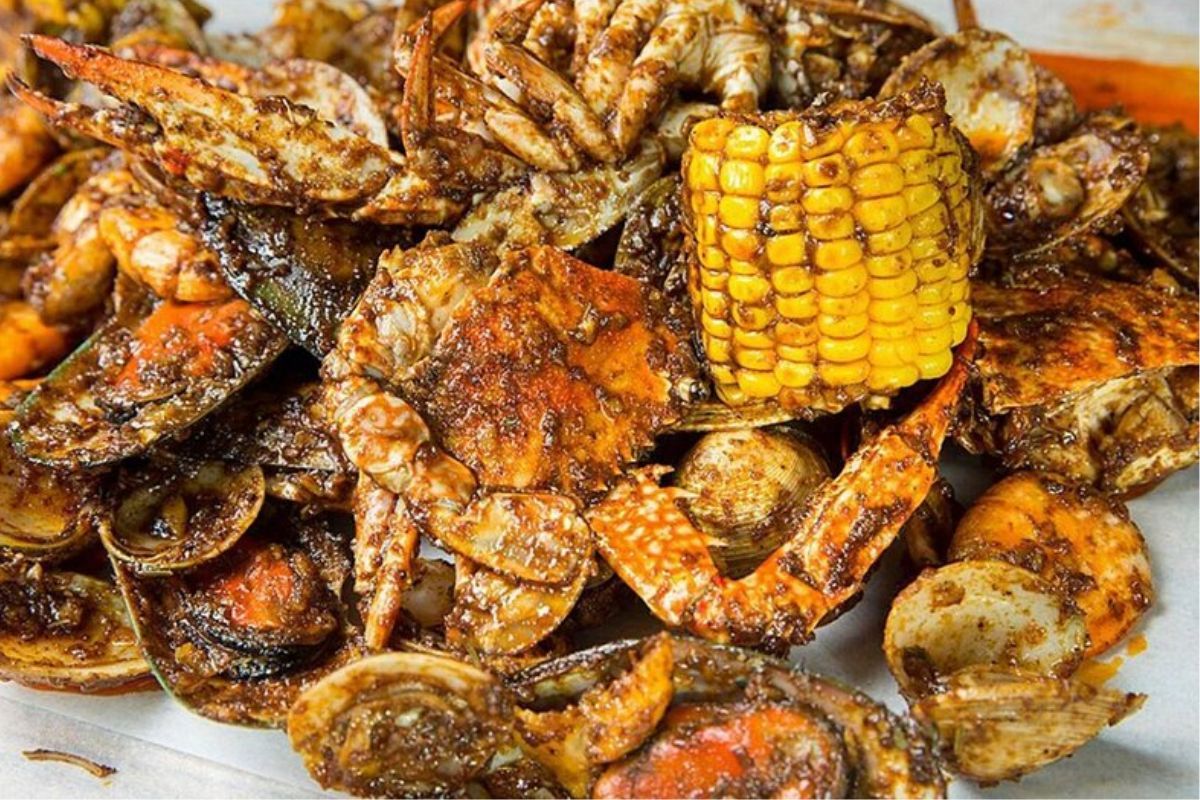 Dampa Seafood Grill is a popular restaurant that serves a seafood feast. This seafood restaurant is also the most budget-friendly option on this list. The restaurant offers loads of shrimp, clams, mussels, crab, and corn that are served right at your table. Their best-selling dish, the seafest dump, was inspired by the Filipino military culture of boodle fight-style dining which includes a table covered entirely in paper and piled high with tons of flavorful seafood and freshly-steamed rice. They also offer a wide range of sauces that include lemon and herb, Mexican, Thai curry, Cajun, and Chipotle. The menu also features chef's specials like grilled tuna, Cajun crab, 'gangstah' lobster, and semi-giant squid.
Visit their website to check out their menu.
Average pricing: AED80 for two
Location: Baniyas Rd, Port Saeed, Dubai
Opening hours: 3 pm to 12:30 am
Long Teng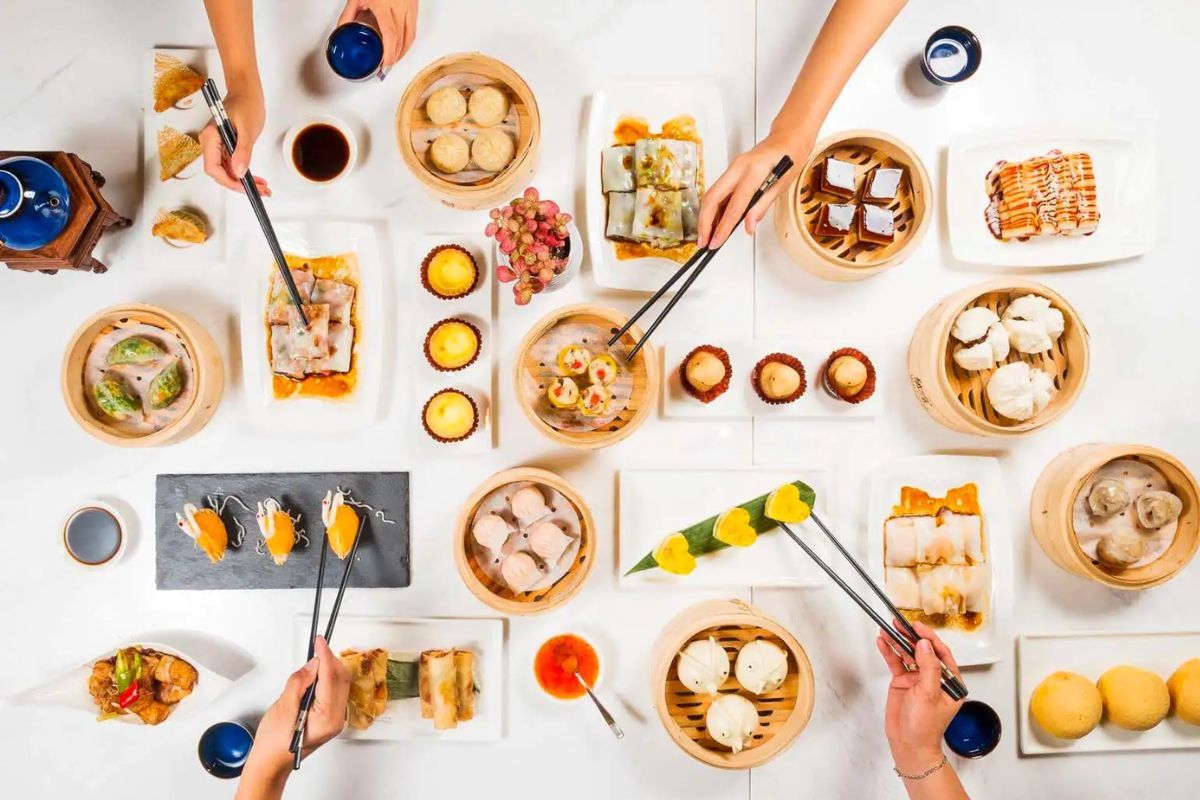 Long Teng is a popular Chinese restaurant in Dubai. They specialize in selling fresh seafood, which is on display in their large aquariums. You can pick the size of your catch and they'll cook it just the way you want. You can taste unique ingredients like geoduck, abalone, razor clams, lobster, scallops, prawns, and fish. They have an exclusive weekend dim sum menu for an affordable rate. Red rice and prawn cheung feung rolls are the signature dishes on their menu. This calm restaurant has spacious outdoor seating with views of Business Bay and beyond.
Visit their website to know more about their restaurant.
Average pricing: AED210 for two
Location: U-bora Towers, Building # 3, Al Abraj Street, Business Bay, Dubai
Opening hours: Sunday to Friday – 12 pm to 12 am, Saturday – 11:30 am to 12 pm
Seafood Market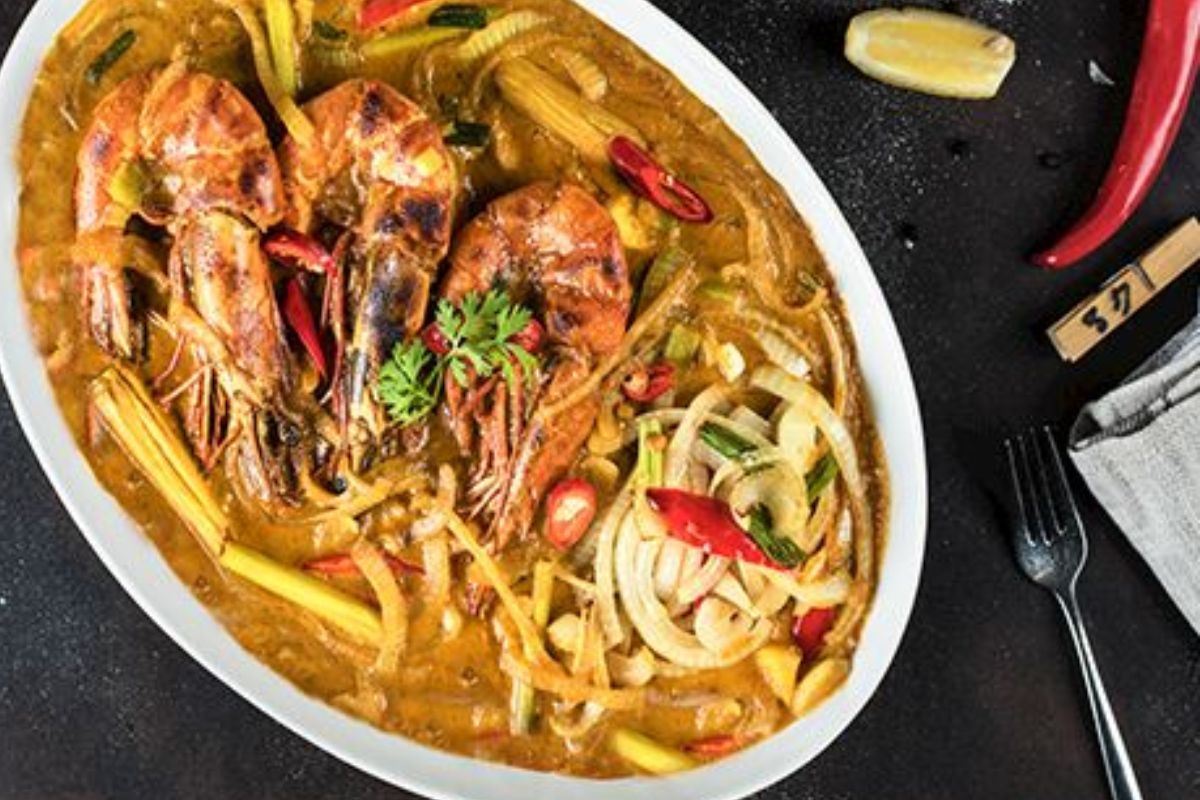 Seafood Market is any seafood lover's paradise. This restaurant in Dubai will take you on a culinary adventure to an Asian market with its nautical-themed setting. The daily fresh catches are displayed at the restaurant like they are at a market. You get to choose your meal by picking out the freshest seafood from the 18 seawater tanks. The restaurant offers a wide collection of local fish like hamour, halwayoo, red mullet, salmon, and baby shark. They also have an impressive collection of fish imported from countries like France, USA, Australia, Canada and New Zealand, Norway, Oman, Australia, and New Zealand. These include oysters, king crabs, snow crabs, and mud crabs.
Visit their website to book a table to experience a unique seafood dining experience in their creative ambiance.
Average pricing: AED90 for two
Location: Le Meridien Dubai Hotel & Conference Center, Airport Rd, Dubai
Opening hours: 5:30 pm to 12:30 pm
Also read: