With a huge number of people's favorite restaurants opening their branches in Dubai, the city has turned into a major food destination in the world. From regional tastes to international varieties, you can crave for anything and get satisfied in this city of skyscrapers. Celebrity chefs like Nobu Matsuhisa and Massimo Bottura have made Dubai their home with their restaurants in Palm Jumeirah. One of the major reasons why Dubai attracts restaurant franchises is because the city hosts many tourists throughout the year. Setting up a branch in Dubai is an efficient way to have customers from across the world.
Social media has played a pivotal role in the success of celebrity chefs like Burak Ozdemir and Gordon Ramsay whose restaurants have become a popular landmark in Dubai. Another chef who boasts of a similar success route is Nusret Gökçe. Nusret Gökçe's steakhouse in Dubai is widely popular among locals and tourists in Dubai.
Planning your visit to this restaurant in the city? Here is all you need to know about Nusret's Turkish steakhouse in Dubai.
Nusret Gökçe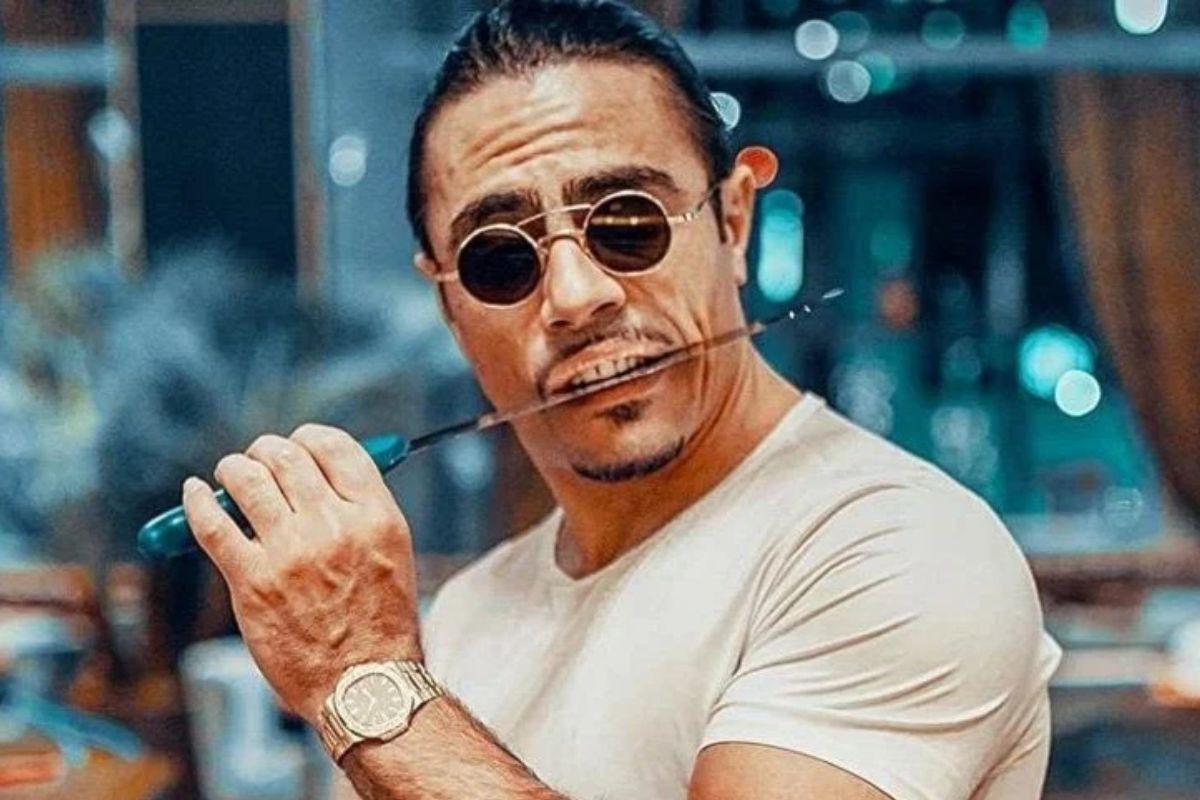 Nusret Gökçe is a world-famous chef from Turkey. He is popularly known by the nickname 'Salt Bae'. He owns a luxury steakhouse chain by the name Nusr-Et. Salt Bae became popular after a video of him slicing a thick slab of steak smoothly and then seasoning it in a particular manner took over the internet in 2017. The video did rounds on Instagram gathering over 10 million views and making him a household name.
Salt Bae opened his first restaurant in Istanbul in 2010. The success of this restaurant led him to open over 18 branches worldwide. He has restaurants in 15 popular locations including Dubai, Abu Dhabi, Miami, New York, Beverly Hills, and Boston.
Nusr-Et Steakhouse Dubai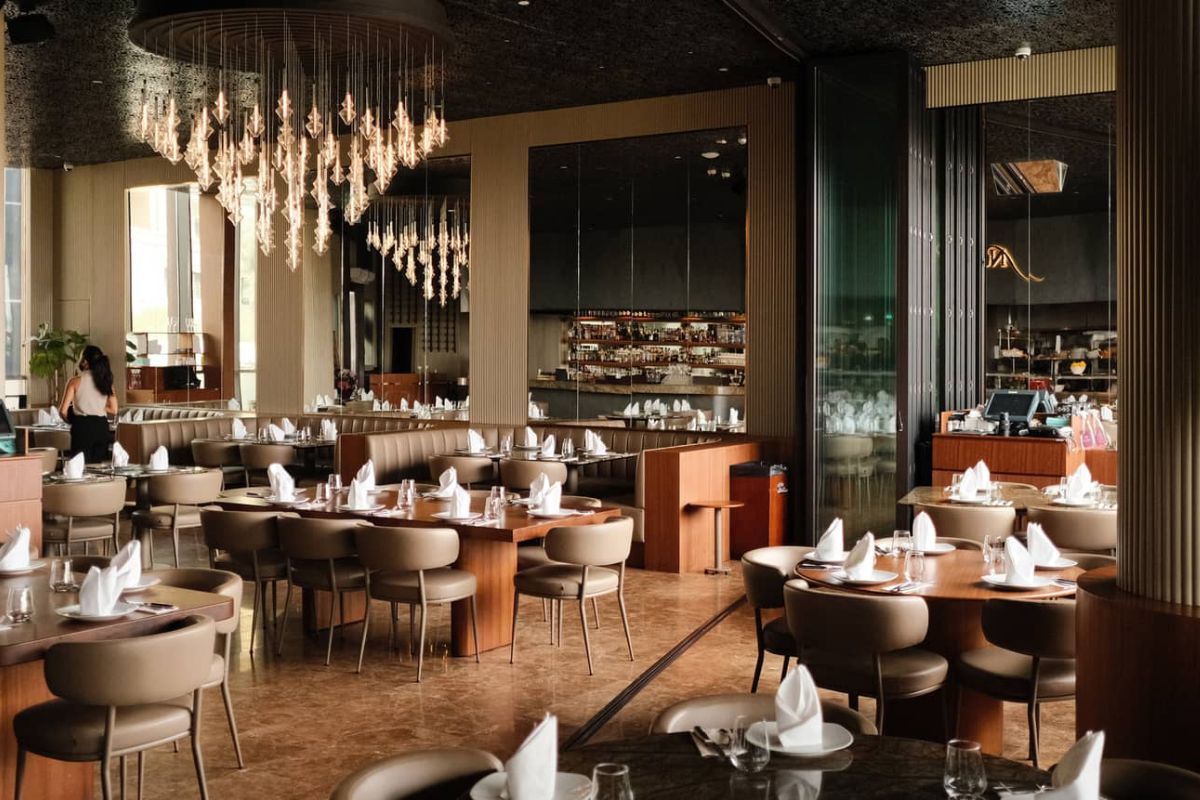 Nusr-Et Steakhouse is a popular high-end restaurant in Dubai opened by Salt Bae. The restaurant serves perfectly cooked steaks and other dishes. People often come to this restaurant to watch the special Salt-Bae style of seasoning and serving. Celebrities like Lionel Messi, Naomi Campbell, Paul Pogba, Mark Welberg, and Maradona have paid a visit to Salt Bae's restaurant to receive the special Salt Bae treatment for their chunks of meat.
The steakhouse is housed in Four Seasons Resort on Jumeirah Beach Road. Most of the time, the restaurant's bookings are closed due to high demand. It is better to book months ahead to secure a table at this world-renowned steakhouse in Dubai. The service at the restaurant is worth the wait and hype.
The restaurant features friendly and well-trained staff who will take care of your visit. They will guide you through their exclusive menu that lists Turkish favorite dishes and a variety of meats. You can devour some of the best cuts of meat in Dubai at Nusr-Et steakhouse. Some of the popular meats at Salt Bae's restaurant are porterhouse steak and fillet mignon. They are also popular for their baklavas, a Turkish flaky dessert.
Though Salt Bae's restaurant is popular for its finest steaks, you could also get delicious seafood varieties in this steakhouse. The seafood section of their menu features varieties like smoked salmon with horseradish dauphinoise and lobster tail with baby potatoes and wasabi mayonnaise salad.
Steak-based Signature Dishes at Nusr-Et Steakhouse Dubai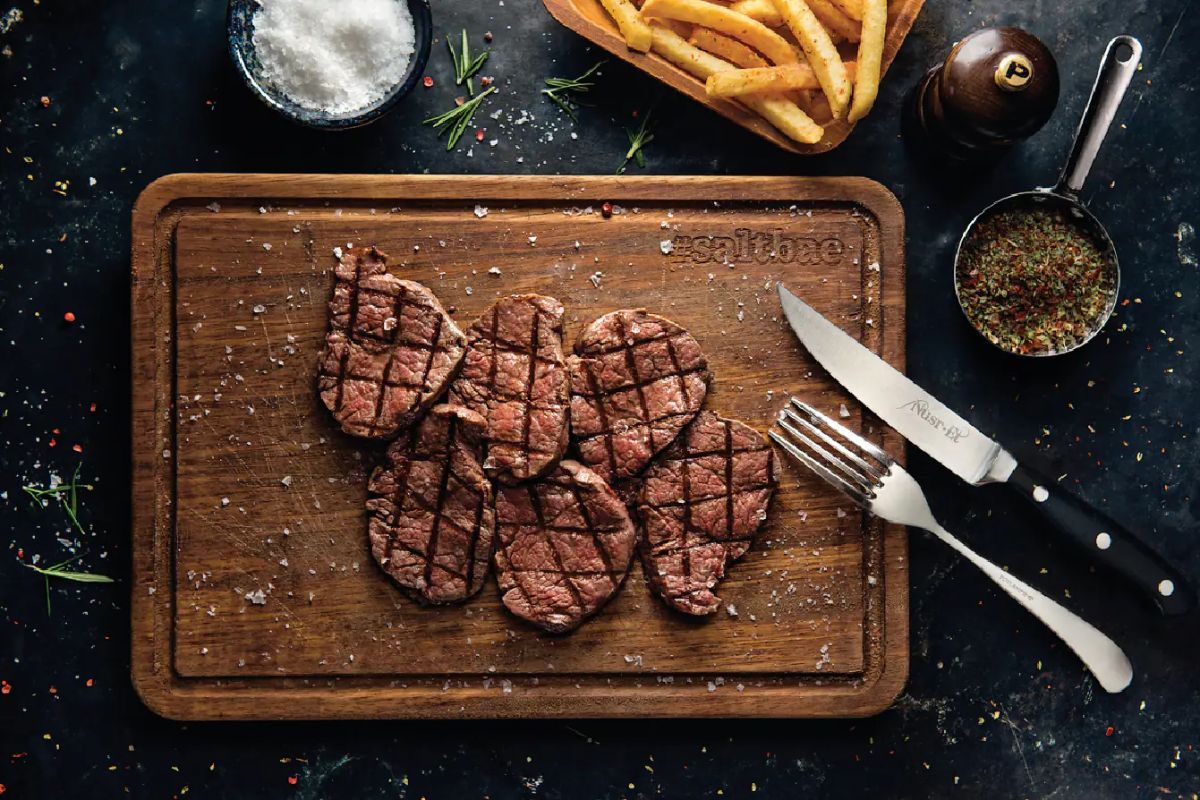 Salt Bae's restaurants are popular for selling top-quality steaks. The meats are hand-selected by Nusret Gökçe himself. They are sourced from across the world. These selected cuts are aged for a minimum of 20 days. The chunks of meat are grilled over charcoal embers. All the steaks are prepared after the orders are received. The signature dishes on Nusr-Et steakhouse Dubai's menus are:
· Nusret Golden Steak: This dish features an ingot cut of sirloin with gold leaf on top of the steak. It is priced at AED1,700.
· Sirt: This dish is a char-coaled tenderloin with mustard marination. The price of Sirt starts from AED820 to AED1200 based on the weight of the meat.
· Golden Ottoman Steak: This dish is a thick slice of bone-in rib-eye steak with a gold leaf on top of it. It weighs around 1.1 kilograms and is priced at AED3,500.
· Nusret Spaghetti: This dish includes thinly sliced steak strips sprinkled with sea salt. The dish is priced at AED410.
· Nusret Burger: This special burger features smoked beef rib-eye with caramelized onion, cheese, and French fries. The burger is priced at AED210.
Other Dishes you can try at Nusr-Et Steakhouse Dubai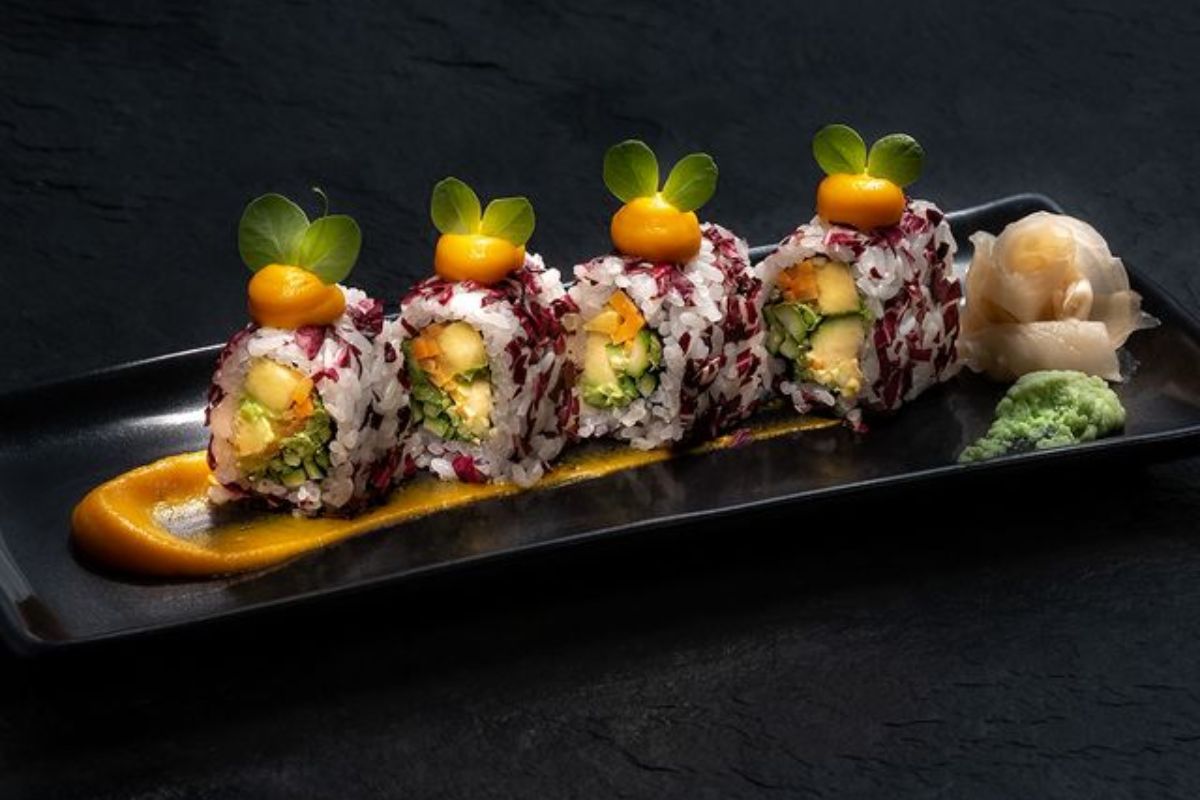 Despite being world famous for their steaks, Salt Bae's restaurants serve yummy dishes that are chicken-based and seafood. You can see seafood dishes like sea bass and lobster making special appearances on the menu. If you want to try something 'other than steak' from this steakhouse, here are some popular suggestions from their menu.
· Organic Salmon: Salmon served with creamy lemon and butter sauce.
· Roasted Organic Baby Chicken: An entire baby chicken seasoned with pine nuts, red current, garlic, onion, butter, and other spices served with traditional rice.
· Red Tiger Prawns: Prawns served with tropical salsa.
· Crispy Baby Squid: Fried baby squid served with sweet capsicum, tartar sauce, and grilled lemon.
· Tuna Tartar: Tuna served with sesame soy sauce, onion, capsicum, Yuzu dressing, and toasted baguette.
· Tempura Roll: Sushi featuring avocado, cucumber, tempura, spicy mayo, and deep-fried maki.
· Salmon Avocado Maki: Salmon sushi with truffle cream cheese, avocado, and black tobiko.
· Golden Baklava: The popular Turkish flaky dessert baklava is served with gold leaf on it. You can also try their Baklava with ice cream for a unique experience.
Vegan Options at Nusr-Et Steakhouse Dubai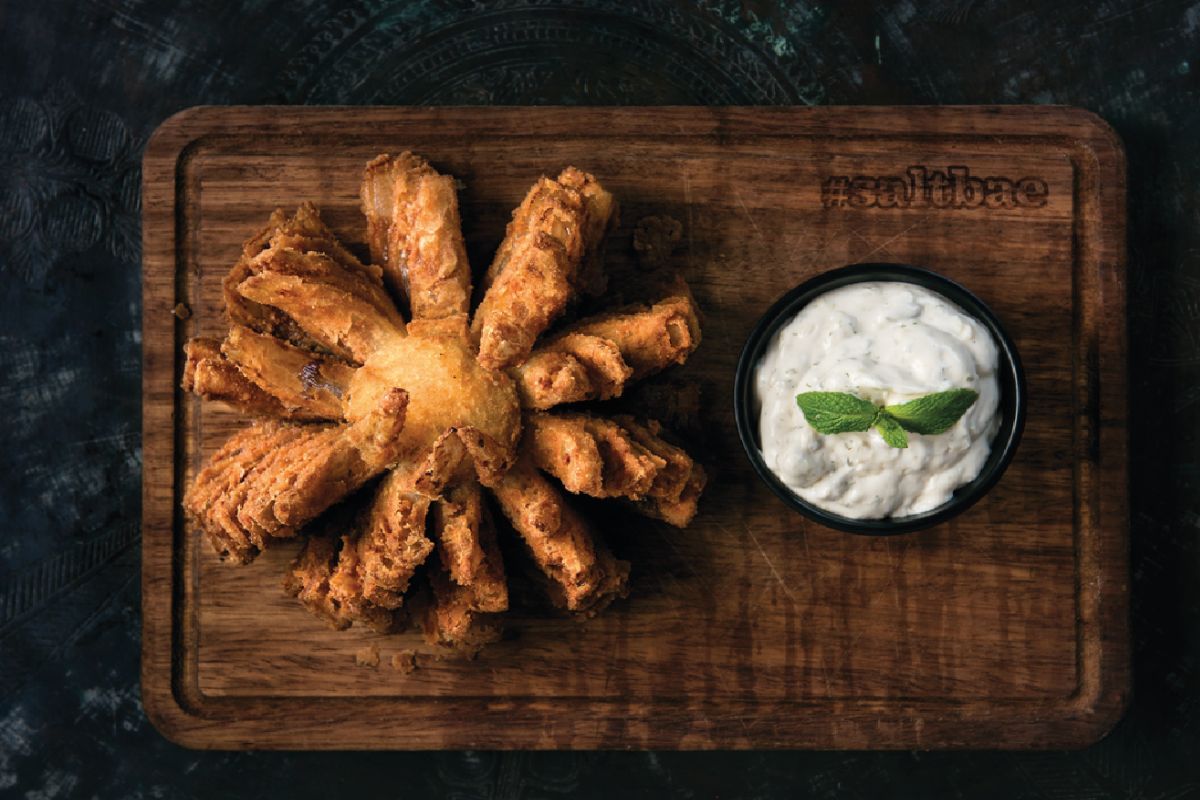 Surprisingly, you can take your vegan friend to this popular 'steakhouse' in Dubai. Salt Bae's menu also features dishes that do not include meat, chicken, or fish in it. However, the options are limited and most of them belong to the side dishes and starters category. You can find yummy salads like Ottoman Salad, Coban Salad, and Sogus Salad on their menu. But salads are not the only vegan options on their menu. Here are some of the delicious vegan bites at Nusr-Et Steakhouse in Dubai.
· Vegetarian Maki: This exotic sushi is made with asparagus, cucumber, avocado, carrot, and lettuce.
· Onion Flower: Fried whole onion served with tartar sauce.
· Pan-fried Asparagus: This dish features asparagus, sun-dried tomato, onion, butter, olive oil, and pepper.
· Salt Baked Jacket Potato: Baked potato served with sour cream, butter, and chives.
· Bechamel Spinach: This tasty dish is made with spinach, flour, butter, milk, white onion, and white pepper.
· Mixed Sautéed Mushrooms: This dish features oyster mushrooms, chestnut mushrooms, or cultivated mushrooms with garlic, fresh lemon, soy sauce, and Tabasco.
How to book a table at Nusr-Et Steakhouse Dubai
If you are planning to visit this Salt Bae's restaurant in Dubai, it is better to make a reservation beforehand to avoid waiting for a long time. You can book a table by visiting their official website or call on +97144074100.
Opening Hours of Nusr-Et Steakhouse Dubai
Nusr-Et Steakhouse in Dubai is open daily from 12 pm to 12 am.
How to reach Nusr-Et Steakhouse Dubai
Nusr-Et Steakhouse is located inside Restaurant Village in Four Seasons Resort on Jumeirah Beach Road. This restaurant is closer to popular landmarks of Dubai like City Walk, Burj Al Arab, Burj Khalifa, and Dubai Mall. The location is easily accessible via Sheikh Zayed Road/E11. You can also opt for public transport to reach the destination.
If you are planning to travel by the Dubai metro, take the red line and get down at the Business Bay metro station. From there you can either hire a cab to the location or hop on a bus. There are many buses that take you directly to the restaurant. Visit RTA Journey Planner to know what bus to take from your desired location.
Other restaurants of Nusret Gökçe in Dubai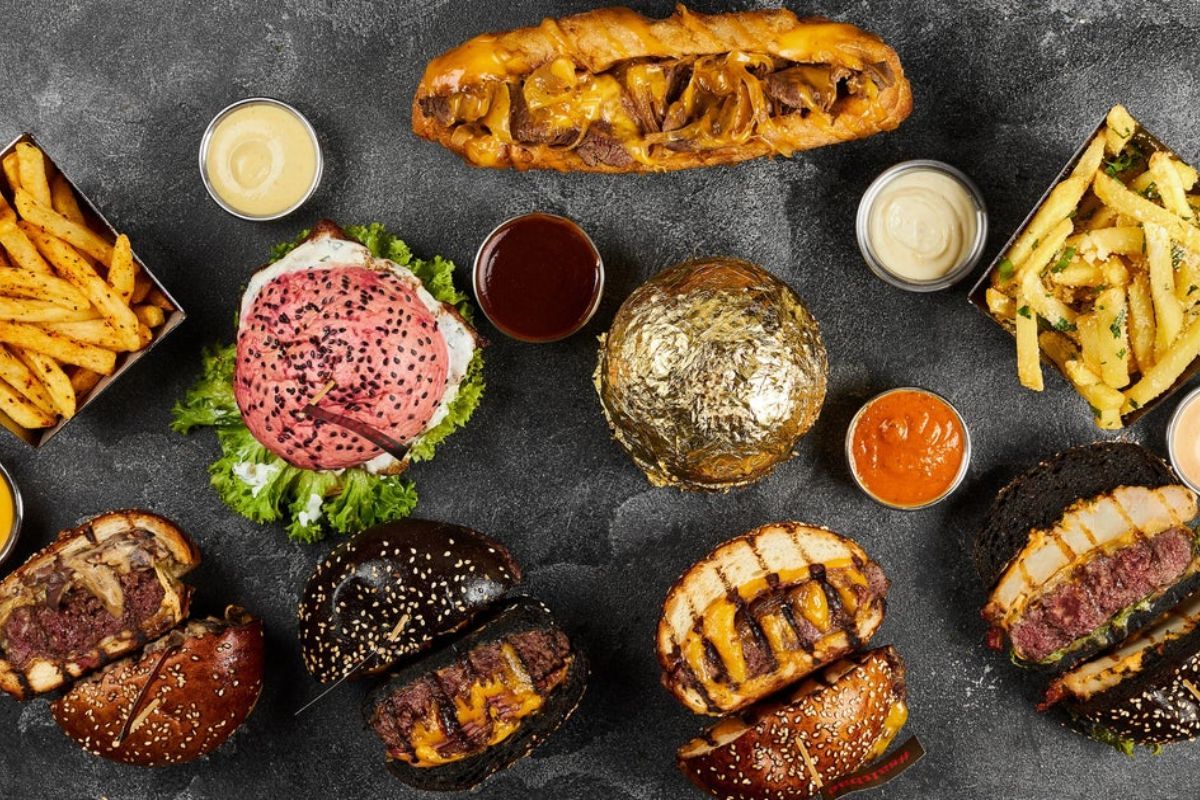 Salt Bae has three restaurants in the United Arab Emirates. However, one of them is located in Abu Dhabi. The other restaurant owned by Salt Bae in Dubai is Salt Bae Burger. This burger joint is located in DIFC. You can have heavily priced juicy burgers with large burger patties. Most of their burgers have loads of cheddar cheese inside them. You can also try out the Parmesan truffle fries from their store.
Also read: