Better Floors Dubai - All of our hardwood flooring is custom manufactured and finished on a bespoke basis in Dubai UAE, Whether you are looking for a natural finish, or anything from black to brown to white, we are sure to have a finish to suit your requirements.
Our Dubai based manufacturing is devoted to providing the best quality products and services, along with expert advice and aftercare, while ensuring that we are as environmentally friendly as possible in our product range of hardwood oak wooden flooring. All of our oak hardwood flooring is custom manufactured and finished on a bespoke basis in the Dubai, UAE.
What is your business name?
Better Floors
Which industry does your business belong to?
Home
What is your business type?
Manufacturing
How old is your business?
5-10 years
Who are your customers?
Both B2B and B2C

How did you initially come up with the idea or concept for the business?
Better Floors & Elysium Oak LTD is a British manufacturer of engineered wood flooring. The wood floors are high quality and affordable. Specifically made for high traffic areas such as hotels, restaurants and bars.

Originating from Cambridge, England, we have moved with the times over the many decades that we have been in business. Now we manufacture and supply world wide with factories in the UK and UAE. Better Floors & Elysium Oak achieves growth year on year. We can fulfil any size of order as our stock levels are among the highest in the Middle East and North Africa region.

Our Cambridge shire and Dubai production centers are run to British Standards and quality is imperative as over 75% of all orders that are received within the Better Floors & Elysium Oak group of firms are based from recommendation orders. Elysium Oak over the years has become a prestigious name in the flooring industry supplying many prestigious projects in 5* hotels & palaces.
Tell us about some of the major turning points in the history of your business.
Better Floors & Elysium Oak is a "Green" Company, as we are very strict to enforce the Environmental Policy. We monitor all the wood used in our wood floors and ensure it is sourced from carefully managed sustainable forest programs.

Better Floors Dubai keeps a stock hold of over 100,000m2 of oak flooring. This is kept partly in the our Dubai Industrial City storage & our Cambridge Facilities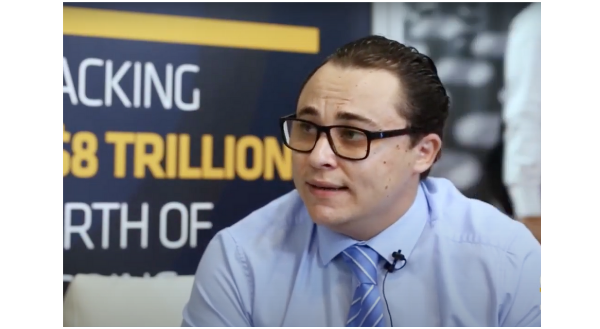 What made you choose Dubai as a location to setup your business?
Due to the high demand from our Cambridge production center for hotels, palaces & luxury showrooms in the G.C.C. region we expanded our operations to Dubai, as we wanted to have an higher engagement with the local market directly, this also allows us to bring to the region the first 0% volatile organic compounds Hardwax finishing which is extremely popular in Europe but wasn't available here.
Finally, what sets your business apart from the competition?
Our company ethics, we are extremely concerned with healthy products, sustainability of products we use and green living. Our ethos is all about bringing the healthiest product to our clients which is also friendly and sustainable to the earth. All at competitive, affordable rates as healthy, eco-friendly products don't have to be the most expensive option any longer.

Another thing that sets us apart is the customizability of our products, carrying a range of 177 color options and the vast bespoke parquetry options we can manufacture, the options for the perfect floor to fit our clients requirements are endless.
Can you name some of your clients?
Paris Group
Al Tayer Stocks
Arabtec Construction L.L.C.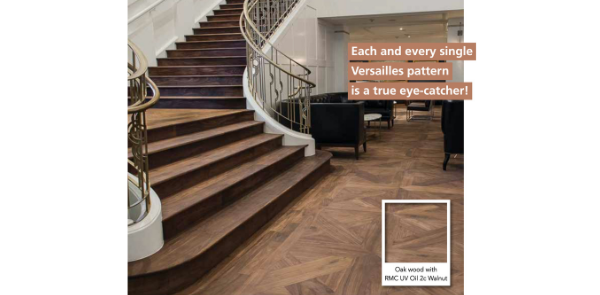 What service(s) or product(s) do you offer/manufacture?
Wooden flooring, especially specialty parquet like chevron, herringbone, Dutch weave for just a few examples and bespoke designed versaille parquet tiles. In all our products we only use FSC Certified European White Oak natural timber.
What are the key strengths of your products/services?
Longevity, ethical fair trade sourcing, organic and produced to the highest standards as seen by our credited European certifications that the products we use have been awarded. Another great strength is the fact that we locally produce allowing our clients to be involved in the manufacturing process and have security of supply chain.
Are there any exclusive products/services that you offer (not offered anywhere else in Dubai)?
Our most exclusive product that we offer which isn't available in the market is our bespoke made versaille wooden flooring panels which we custom make to our clients designs.
Can you share some of your products and pricing?
For pricing it really depends on the specifications and requirements of our individual clients so we tend to look at it on a bespoke basis but we always guarantee the most competitive and affordable pricing the market has to offer.
What are the best ways for your customers to contact your company?
Website, Phone, Email
Editor note: You can find more information about Better Floors on HiDubai by visiting their business page here.