Looking for a fun and festive greeting card? You can find numerous small businesses in UAE who can provide exactly what you're looking for! Browse through various businesses listed below and discover their collection of unique and quirky greeting cards that can make someone's day instantly better.
Simone Keogh (@keep_me_cards)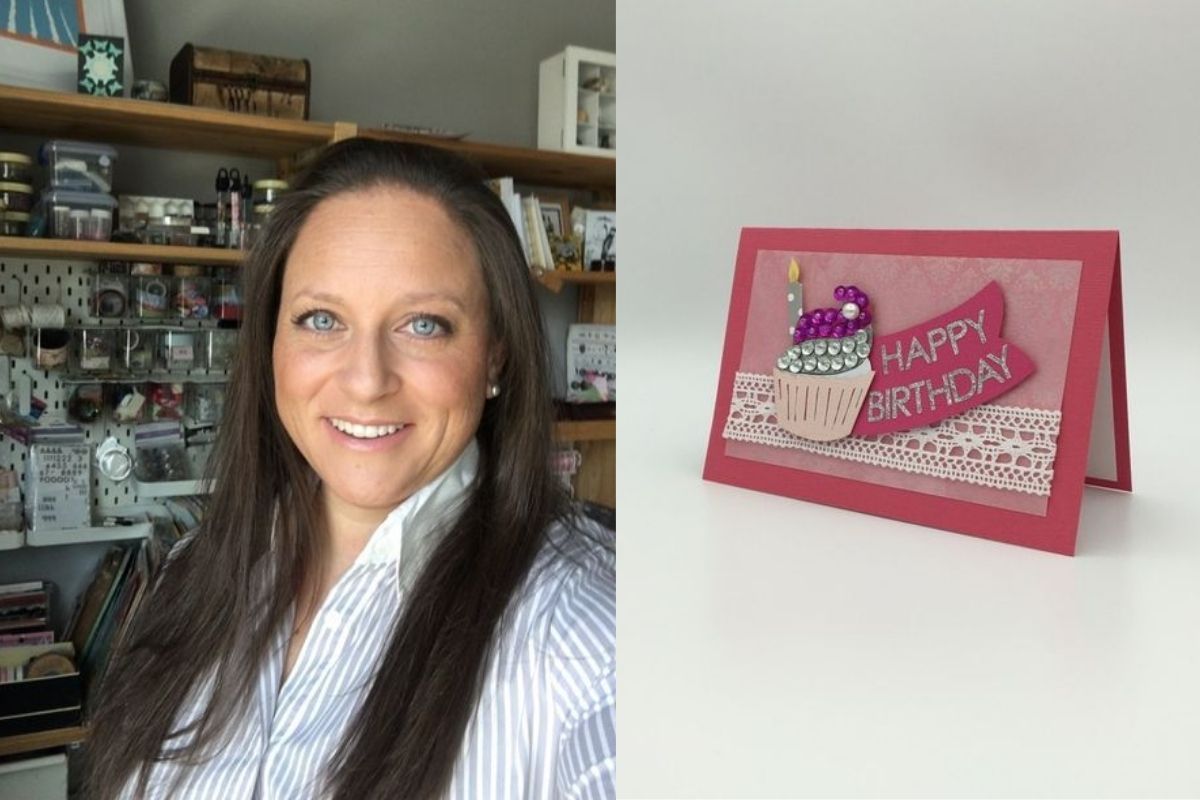 Keep Me Cards is a Greeting Card company. Cards are handcrafted using high quality paper and items collected from around the world such as beads from Costa Rica, lace from France, and ribbon from Switzerland to name just a few. Each card comes with an information note describing where specific items are from for the recipient.  You can gift your Greeting card as a keepsake with a picture frame in a light or dark colour and to make the occasion extra special you can gift your card and frame in a Keep Me Cards gift box.

I have always made Greeting Cards for friends and family but during lockdown 2020 I decided to create a business and share my passion for Greeting Cards.

I take inspiration from many places when I travel such as colours, shapes and designs. In my craft studio I am surrounded by all the lovely items I collect and from there the creations take shape inspired by a material, colour or theme.

Cards have always held importance to me even from a child. It's a very personal way to tell someone you love that you are thinking of them and to pass that special message on. Keepsakes have always meant a lot to me with family living in different parts of the world. It's a way to stay connected to the ones you love when they are so far away. It's also a way to mark a special occasion and keep that memory living on every time you see that keepsake.

I wish for Keep Me Cards to be a part of peoples Birthdays, Milestones,  Wedding Anniversaries, and special moments in their life. I hope the joy I feel in creating their Greeting Card is passed onto their loved one or friend and brings some joy and happiness to them too.
Instagram: @keep_me_cards
Class Craic (@classcraicdxb)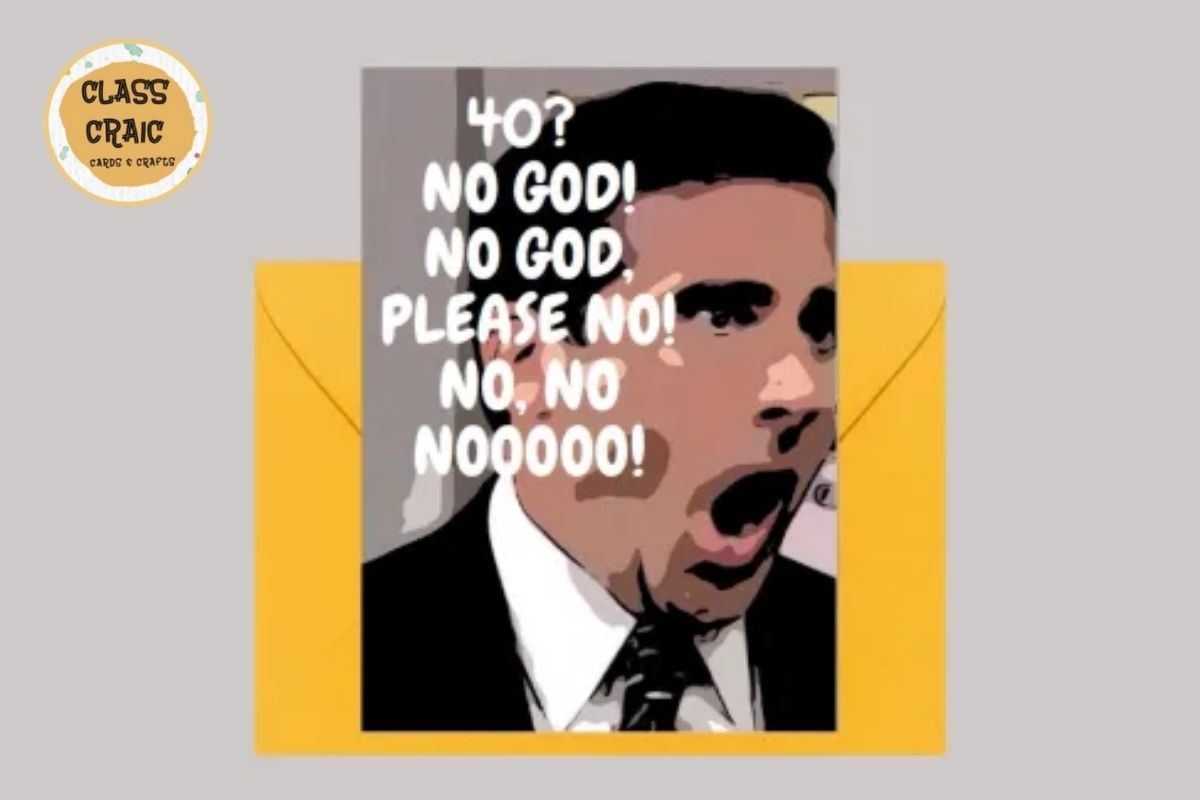 I am originally from Northern Ireland and love the craic (an Irish word for a good time) hence the name 'Class Craic'. I moved to Dubai in 2018 as a teacher and I love living and working here. As much as I love teaching, I always wanted to have a little business as a creative outlet. During the Summer when I had more time on my hands, I decided to design and create greeting cards with some Dubai based jokes and other puns to connect with others who have a good sense of humour and appreciate banter. I myself, love a little bit of sarcasm and humour and realized that this was something that was needed in the greeting card sector in Dubai.

It is almost impossible to find decent, funny, relevant and affordable greeting cards in Dubai. The main selling point is same day delivery all across the UAE, which is something that is unique to only Class Craic Greeting.

For me, a greeting card really shows that you care. Receiving any greeting card will lift your spirits but a funny one can really make you happy and I think that's so important in life, especially now.

I am excited to continue creating more greeting cards and being part of people's special occasions. I am excited and grateful to be working with The Sandpit Greetings Co and other likeminded, creative individuals. I hope my greeting cards make you smile!
Instagram: @classcraicdxb
Oryx Crafts (@oryxcrafts)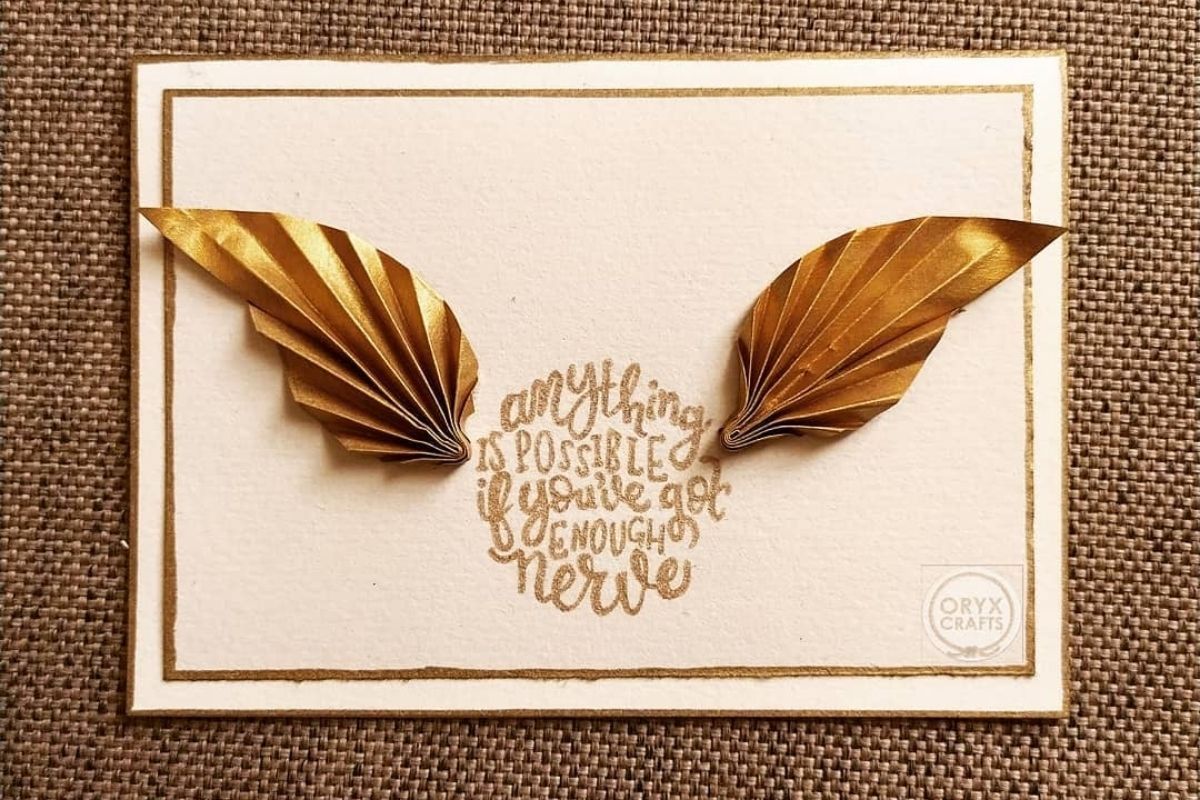 Oryx Crafts is a small home business owned by a Pakistani artist, having a collection of handmade Greeting cards, that focus on adding a unique personal touch to every occasion. The cards can be customized, and have the option of adding a personal message inside.

I believe handmade Greeting cards have an intimacy factor to them that serves as a memory for years to come. That's why I have always loved making my own cards for family and friends. This year, I decided to share the love forward, by turning it from just a hobby to a small home business, with a goal of reviving the tradition of sending hand written cards. I hope that my work will help everyone make their loved ones feel special and cherished.
Instagram: @oryxcrafts
The Sandpit Greetings Co (@thesandpitgreetingsco)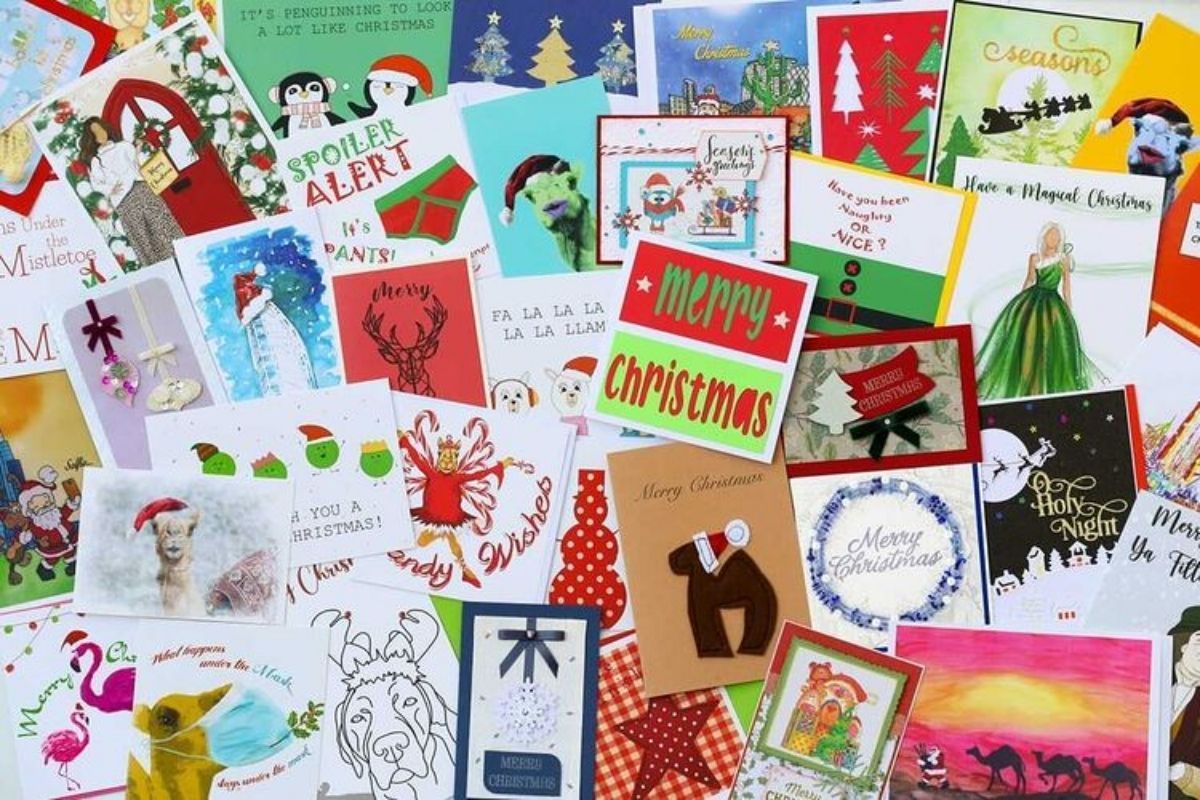 At The Sandpit Greetings Co. we believe being able to easily and quickly send that special person a personalized card wherever they are in the UAE from wherever you might be across the world is all important. How your business journey started

Too many lost letters in the post and too many years away from friends and family prompted us to create an easier way to connect the people who care about each other, helping them to celebrate those special occasions… birthdays, new arrivals, anniversaries, those 'I was just thinking of you' moments no matter how far away they are.

We know that beauty is in the detail, and that's why we are proud to offer quality handmade cards from passionate local artists based in the United Arab Emirates. To make sure your card is uniquely special and has that ultimate personal touch, the dedicated Sandpit Greetings Co. team handwrite every message that goes into our cards.
Instagram: @thesandpitgreetingsco
Say Art Studio (@say.uae)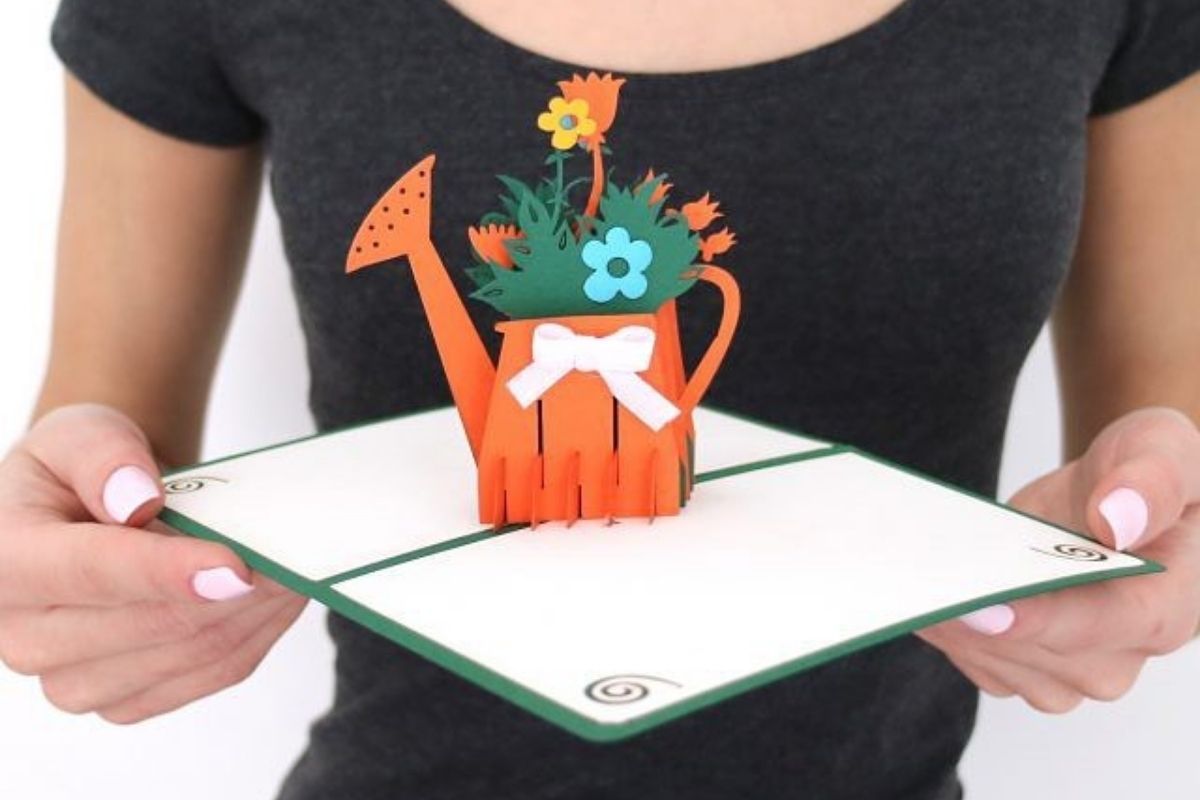 Say Art Studio provides beautiful gifts, such as 3D popup cards and boxes. We are doing our best to cover a variety of themes and occasions, where our cards will work best. This variety includes Valentine's Day, Wedding, Birthday, Christmas, and many more!

Our business journey started in 2016. Our team had lots of ideas and new concepts, so we decided to add something new and unique to the UAE - 3D models of greeting Pop Up Cards. Since 2020, when the world really needed more support and love, we have added the Handmade Knitted Toys to our lineup to share and spread more love during and afterward the tough times.

Now you will see more than 50 designs of different coloured paper cards for any occasion, even Halloween ones! As well as soft plushie eco-friendly toys for kids and adults alike, The uniqueness of each business or person comes from his/her own heart, so did we. All of you can see now is the long journey of teamwork, collaboration, and minds creativity.
Instagram: @say.uae