Dubai's beloved Greek restaurant El Greco celebrated the reopening of their Greco-Mediterranean eatery with an exquisite buffet in their new branch in Flora Hotel in Al Barsha. The inauguration drew a massive crowd of nearly 100 people. The restaurant celebrated the milestone with a feast, filled with eclectic delicacies, from the most succulent meats to the freshest mezzes.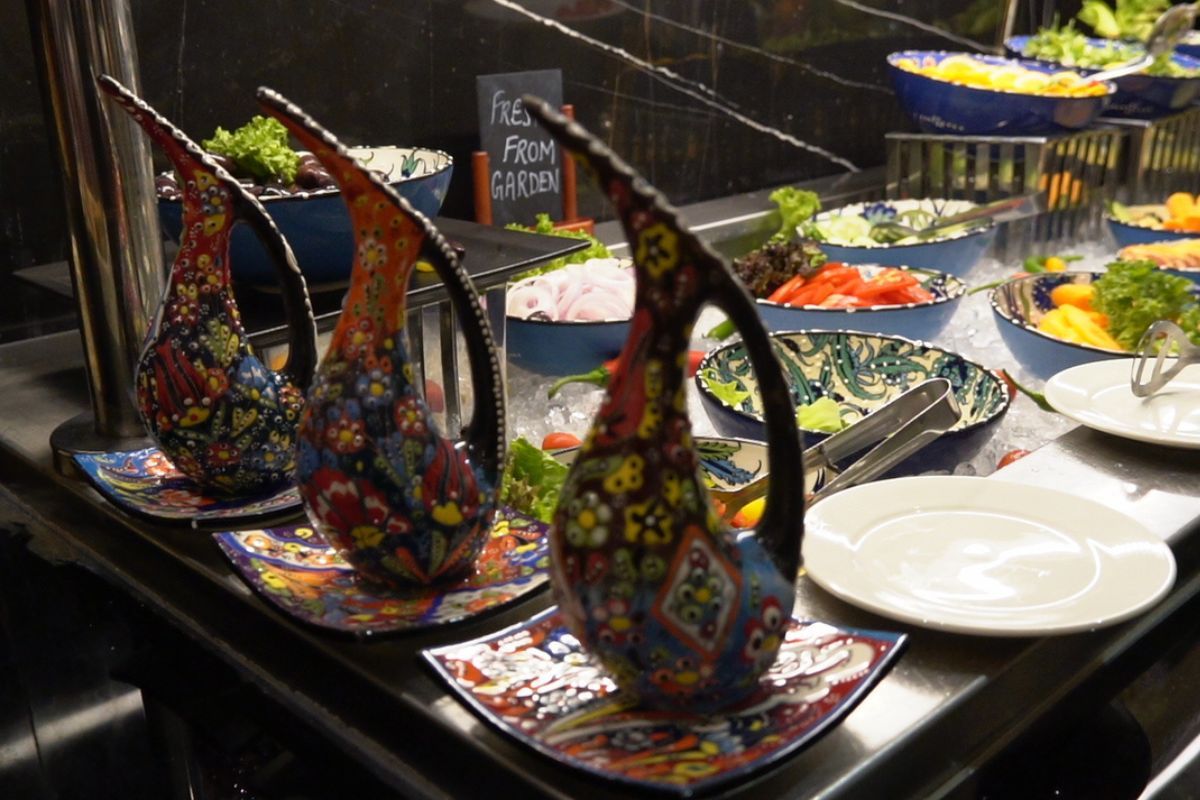 El Greco is a Greek restaurant based in the GCC that offers Greek and International specialities. It was started by a young Greek man almost 11 years ago, who wanted to offer a Greek experience to non-Greek people. The restaurant was later acquired by Wakira Investments who began an expansion process. The first branch was opened in Jumeirah where they operated until now. The now-defunct El Greco in Jumeirah was based in La Mer, and its ongoing redevelopment necessitated its closure.
Nader Bassit, the CEO of Wakira Investments says,
"What you see today, the inspiration behind the vision is comfort food, everyday food. Food that you would crave, food that you would remember, and you would want to go back to."
Greek culture is rich and diverse, and El Greco celebrates and showcases the various aspects of Greek culture even beyond the cuisine.
Nader says,
"Greek culture is very adjacent and very attached to Mediterranean culture and Mediterranean culture is all about hospitality. It's all about fun, and it's all about food that you crave every day. So that's what El Greco stands for and that's what we're trying to do. Every single dish that's designed here has been designed with a lot of care and a lot of love because we ourselves want to love the dish before we offer it to our guests."
Reflecting Nader's sentiments, the buffet was a vibrant affair, and the customers are spoilt for choice. Greek cuisine is largely influenced by Mediterranean culture and its relationship with the land and sea. Flavourful and aromatic, it's not only sumptuous but also homely. Salads and mezzes are a staple, accompanying every Greek meal. The buffet features a variety of vegetables, leafy greens, and dressings for patrons to customise to their liking.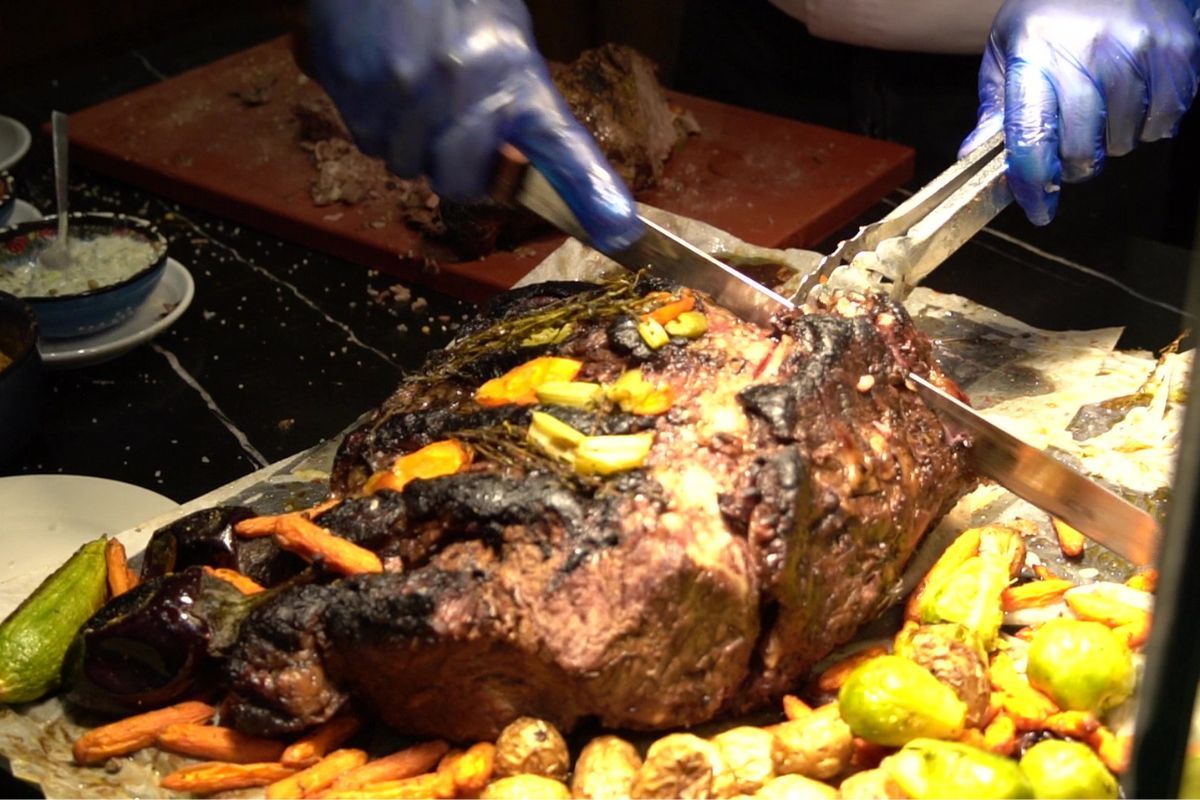 When asked about the highlight dishes, Nader has trouble narrowing it down to a few.
Nader comments,
"Well, the problem is that I will have to list like a hundred dishes."
Among the dishes he picks is Moussaka, a classic dish that combines earthy and creamy flavours baked into layers of tender, eggplant, potato and spices meat, and topped with bechamel sauce. Souvlaki, which is succulent meat that is grilled or smoked and served on skewers. The buffet featured a culinary theatre where the chef artfully cooks, slices and serves the meat with flair. Gyros which is a wrap with seasoned meat, fresh vegetables, and tzatziki sauce. The desserts are decadent and intricately plated.
With the guest ecstatically piling a variety of foods onto their plate, it's clear as day that the menu at El Greco is of utmost quality and taste.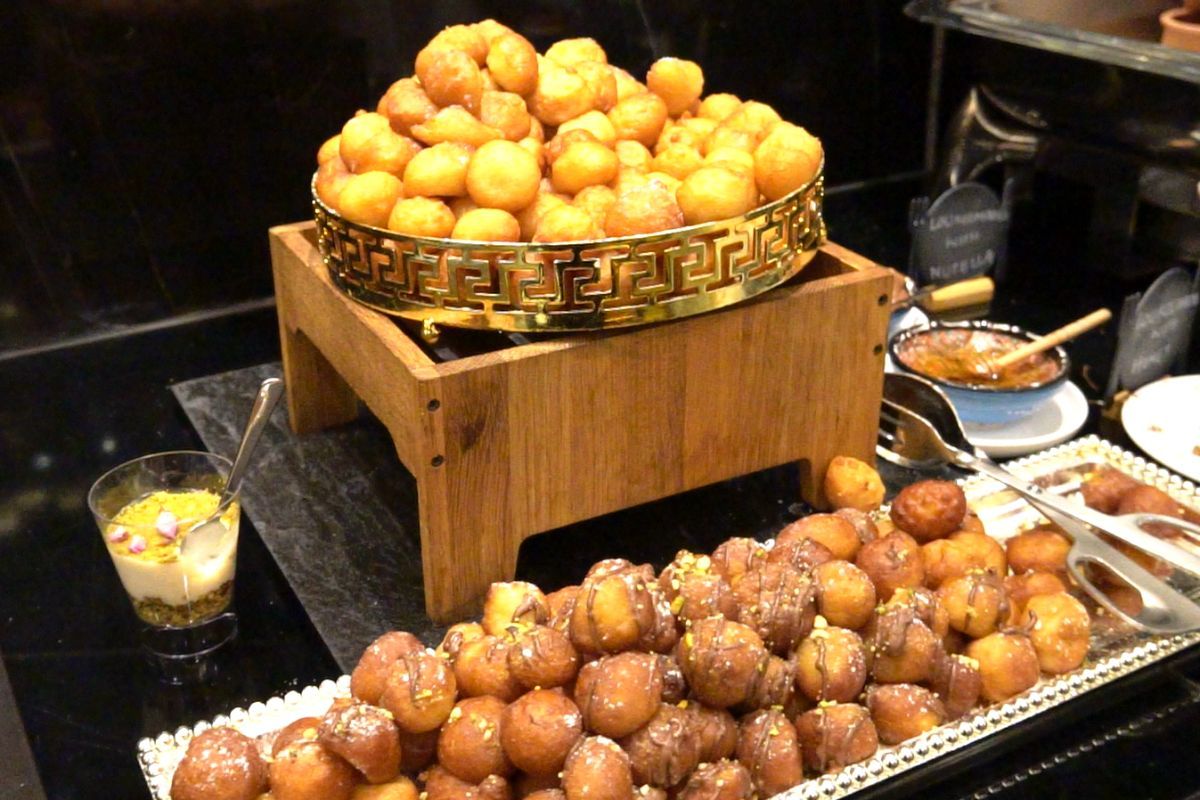 The newly opened branch sees some major upgrades from the previous beachside bistro in Jumeirah, expanding far beyond the previous quaint, 40-seater building. Despite having outdoor seating, it could only be used six months a year due to the harsh Dubai summers. The new building is capable of hosting 110 patrons at a time. The design and décor are a far cry from the beach-themed, breezy, open-styled restaurant. The new branch has a different ambience, featuring opulent furniture and design and a colour palette, that has all the sophistication of a fine-dining restaurant, fit for any kind of gathering, whether formal or casual.
Another element that sets it apart is the variety of cuisine. The La Mer branch served primarily Greek food, but the Al Barsha branch not only offers Greek specialities but also a number of international dishes. This expansion of their menu caters to a larger, more diverse demographic.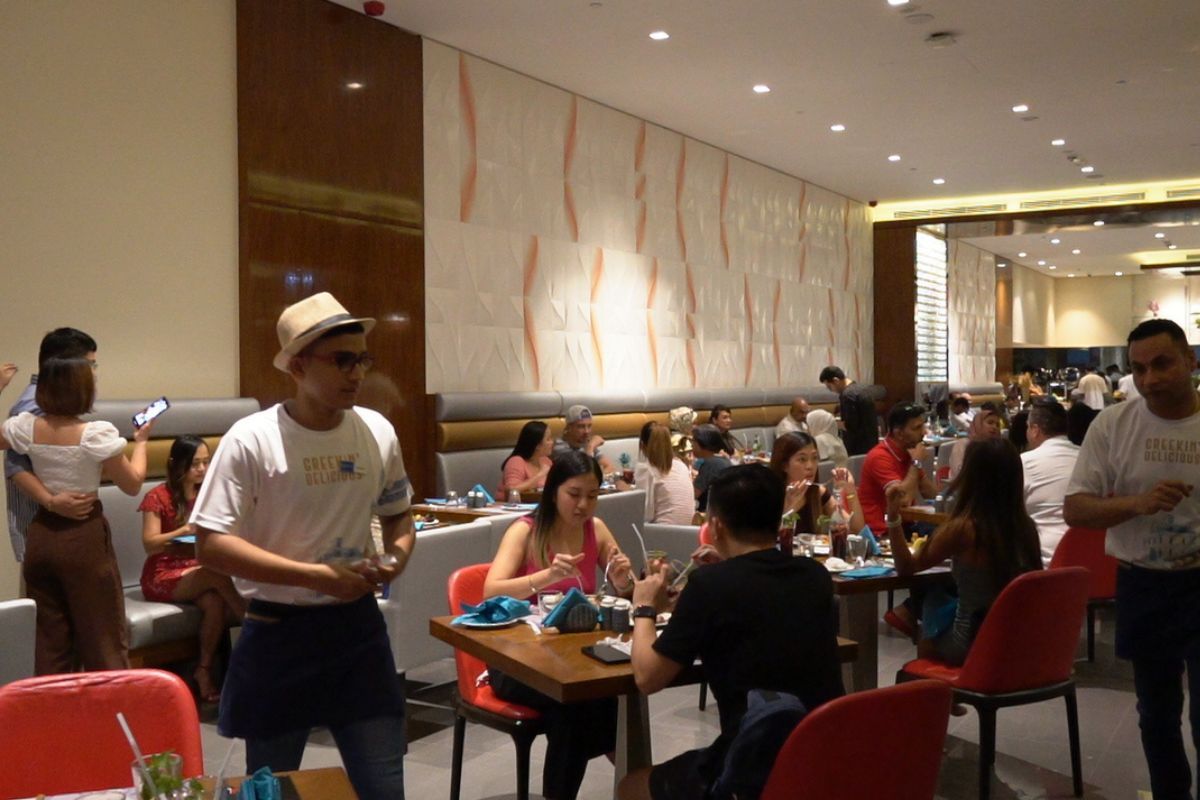 One of the sister branches of El Greco is Olivia by El Greco located in Courtyard by Marriot WTC in Satwa. The fine-dining restaurant has operated for the past year and a half and has amassed a large crowd. The restaurant is booked for events almost five days a week. The events can be corporate, birthday parties, gatherings, and get-togethers. The restaurant also often hosts art exhibitions.
Across the hallway from El Greco Restaurant is El Greco Café, an extension of the restaurant. Both the restaurant and the café cater to events, already having hosted an art exhibition. Customers could enjoy both the food and the art displays, and meet the artists behind the art.
Nader says that if you are looking for a restaurant with exceptional hospitality, serving comfort food to satisfy your cravings, El Greco Restaurant ticks every box.
Nader says,
"Everything you'll taste inside is made with love, a lot of care and things that we personally crave and we want our guests to crave as well."
Also read: