Doing Fashion Right: How Only Ethikal makes ethical style affordable
Nestled between Kazakhstan and Uzbekistan in Central Asia, The Aral Sea was once the fourth-largest lake in the world. Now it lies in a state of desiccation and despair. A product of unsustainable cotton cultivation that began less than 40 years ago, the once lush waterbody has now been reduced to a parched seabed, a wasteland of decaying fishing boats, and an ecological disaster. The improper disposal of industrial waste, oil spillage and chemical releases into the sea formed a toxic crust of sodium chloride, and loose dust laced with carcinogenic pesticides that permeated the area. The aftermath was cataclysmic, killing the surrounding ecosystem and spiking the cancer rates by 25 times as high as the world average.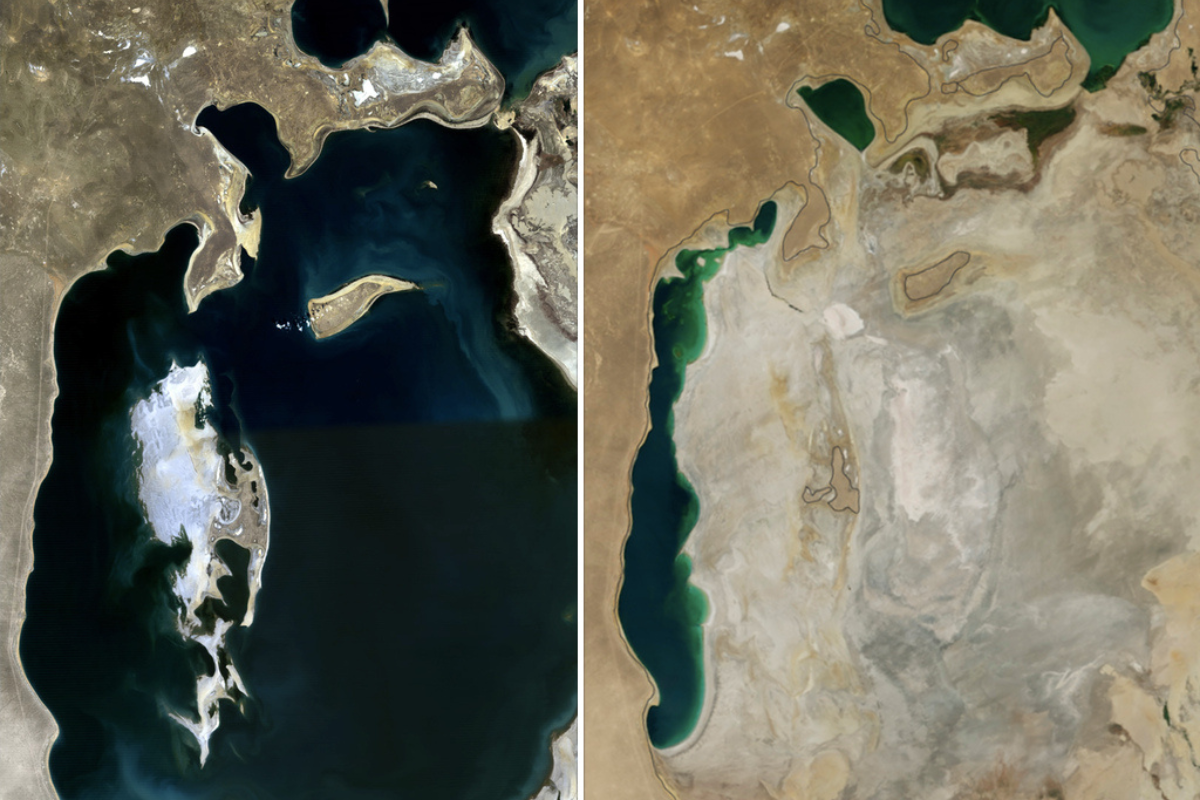 I tried to buy something sustainable based in UAE and the only options I found were luxury brands which retail for thousand dollars just for a pair of socks.
When former corporate worker Deepthi Chandran Joyau learned about this dying sea, it got her thinking about the implications of the fashion industry. Having watched "True Cost", a documentary that raises awareness about the social and environmental consequences of the fashion industry, Deepthi realised the psychological and cultural effects of consumerism and the relentless push for fast, disposable fashion. The true cost of fast fashion was indeed expensive for the Earth. Her ruminations brought her this discovery: there was a dire lack of sustainable fashion brands in the UAE. Having done her investigations she found that the limited sustainable options available were not affordable. She says,
"I tried to buy something sustainable based in UAE and the only options I found were luxury brands which retail for thousand dollars just for a pair of socks."
Having identified the gap in UAE's fashion market, Deepthi decided that she wanted to work towards creating a brand that was ethical, and accessible, and created awareness of sustainable fashion.
Hence, with the help of the UAE's very convenient system, and some supportive mentors in the financial business, Deepthi inaugurated her brand, Only Ethikal. Established in 2019, Only Ethikal is an ethical fashion marketplace, based in the GCC. Meticulously hand-picked, their marketplace only carries ethically and consciously sourced clothing made of sustainable materials. Most pieces are priced between 250 to 300 AED, and the brand currently hosts around 40 brands on their website. Experiencing steady growth each year, they have now sold more than 10,000 products in the region.
Onboarding a brand onto its website is an extensive affair. The initial screening revolves around looking at the social media handles, observing the language used, and the level of transparency about their sourcing and production. Deepthi notes that Only Ethikal is very selective in choosing materials to onboard, as they elect not to work with certain materials, such as viscose. Viscose, although naturally derived from cellulose, a natural polymer found in plant cells, undergoes heavy chemical treatments during production, making it a semi-synthetic fibre. After reaching out to the brand, the primary conversation involves two factors: the materials used, and the working conditions and wages of their artisans. The conversation is exhaustive, as they enquire about the kinds of materials used, whether organic or recycled, the process of recycling and for extra measure, GOTS certification. Deepthi notes that all the brands they work with are homegrown, and coincidentally all women-owned.
For Only Ethikal, sustainability is an end-to-end process, not just limited to the sustainability of their products but also their production, packaging and delivery.
Bangladesh is the second-largest exporter of apparel in the world, only behind China, primarily due to its low labour costs. Once the industry realized that it could cut corners and reduce expenses by hiring workers and paying them below minimum wages, it was a game of how low they can go. In 2013, the collapse of the Rana Plaza, an eight-storey commercial building in Bangladesh resulted in the death of over 1,100 sweatshop workers and many more injuries shedding light on the destitute working conditions and safety standards rife in the garment industry. Despite visible cracks in the building, garment workers were forced to enter and work, as their livelihoods were dependent on their employment. Sparking global outrage, the tragedy prompted discussions on human exploitation in sweatshops and efforts to improve workplace safety, workers' rights and industry regulations.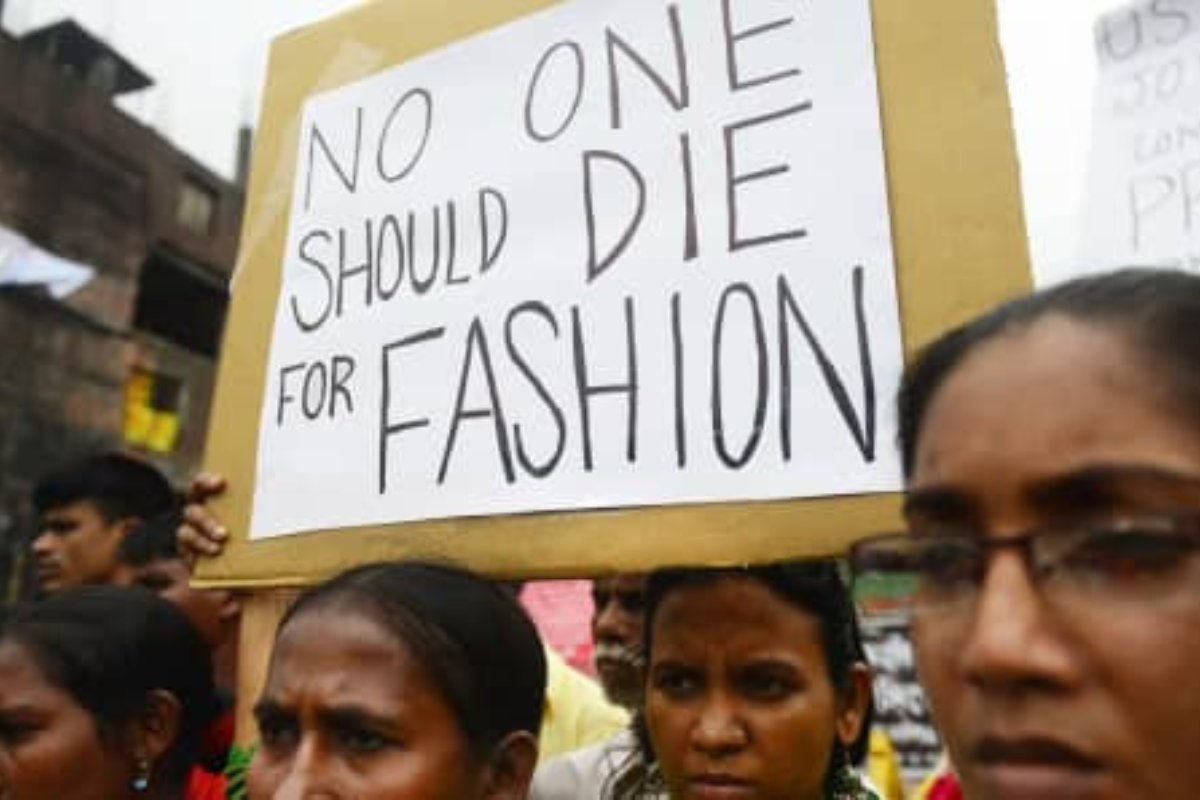 For Only Ethikal, the well-being and safety of their artisans is of utmost importance. As part of their commitment, they visit the production space to get a live overview of the workspace. They discuss working hours and work structure, to ensure that the workers are not overworked. Their goal is not just to pay a fair wage, but a living wage. A team of four people operates in India to ensure that safety standards are met, and workers are compensated more than just the minimum wage so that they do not have to live paycheck to paycheck. However, quality assurance does not end there. Once the brand is onboarded, Only Ethikal diligently monitors the materials used for new collections and routinely assesses whether the brand continues to make good on the principles it promised.
The primary goal of many commercial processes is to maximize profits and minimize expenses. In pursuit of cost-efficiency and profitability, businesses may prioritize short-term financial gains over long-term environmental sustainability. Sustainability can be a challenge when most companies prefer to focus on financial performance over environmental considerations. It can also be challenging to ensure transparency when conducting business through third parties and outsourcing. This is why Only Ethikal's strive for comprehensive sustainability is such a feat. Their latest achievement is collaborating with DHL to calculate their carbon footprints in the delivery process. The brand pays a premium for shipping to earn credits, which helps offset carbon footprints.
Given that plastic is a non-biodegradable material, orders are packed in compostable packaging, made from corn starch.  When composted, packaging decomposes within 180 days. Orders are also packaged in a drawstring bag, upcycled from fabric waste and handmade by a community of women.
We're trying to ensure sustainability from production all the way till you deliver it to the customer.
Deepthi comments,
"We are working on it step by step, especially on things that we can control. We've already started doing this in December last year. And the report is generated on an annual basis. We're trying to ensure sustainability from production all the way till you deliver it to the customer."
Deepthi says that the next project in the works for the brand is a sustainable range of their own, which will allow them to calculate the carbon impact from sourcing till delivery to the customer.
"That will be a real-time journey to the customer. Here we have more control over the end-to-end process, and we can incorporate transparency."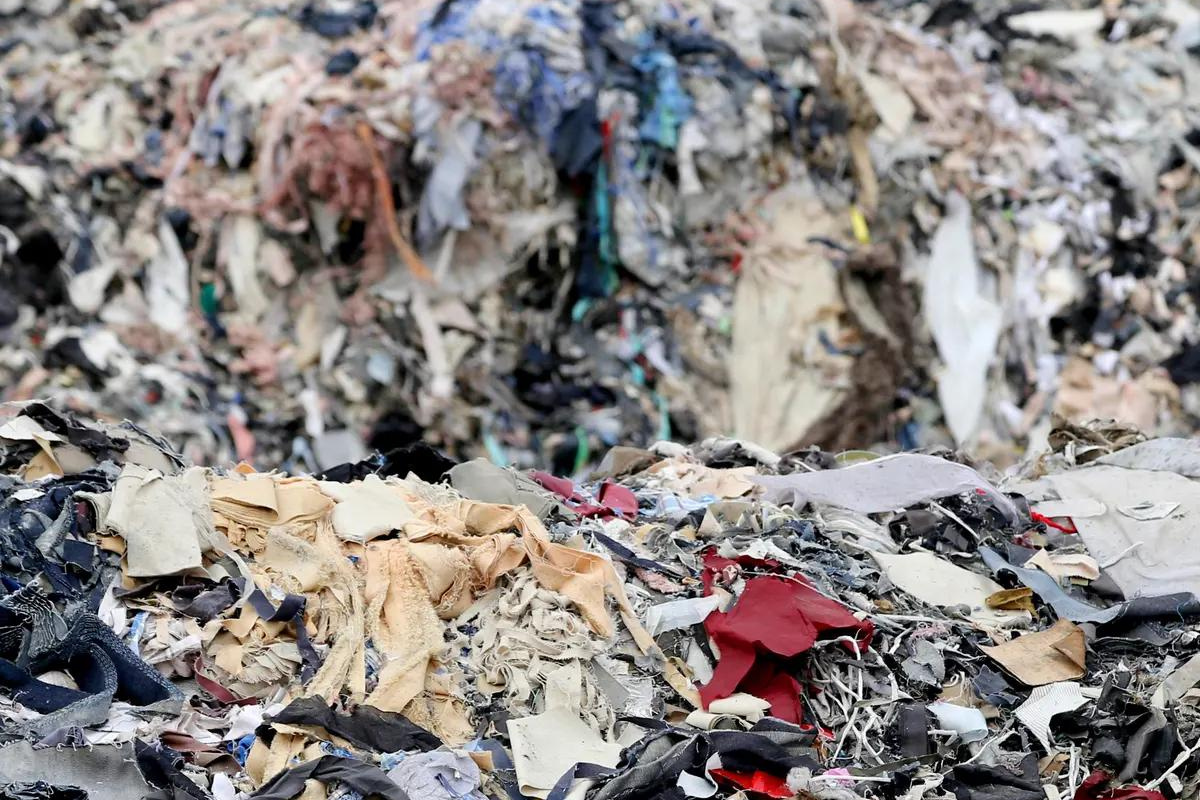 The fashion industry can be especially challenging for independent brands with the rise of fast fashion: fast changeover of trends, fast rate of production and satiating the need for instant gratification. Above all, consumers tend to gravitate towards fast fashion brands because of affordability and accessibility.
Fast fashion brands recognising that the current generation of customers has grown wiser about the impacts of mass production, has given rise to a phenomenon called 'greenwashing', which is the deceptive or misleading promotion of environmentally friendly practices or products. These brands operate under the tag of sustainability without actually implementing sustainable and meaningful changes to their business practices.
There has been a significant increase in environmental awareness and understanding of the impact of human activities on the planet. Issues such as climate change, pollution, deforestation, and species extinction are receiving greater attention in mainstream media, educational institutions, and public discourse. This increased awareness has led to a greater understanding of the need for environmental conservation and sustainability. Consumers are increasingly seeking out eco-friendly and sustainable products and services. There is a growing segment of environmentally conscious consumers who consider the ecological impact of their purchases and prefer brands that demonstrate a commitment to sustainability. This demand has pushed companies to adopt more environmentally friendly practices to attract and retain customers and as such, there have been several sustainable brands mushrooming across the UAE.
The beauty of a marketplace is that you can tell many stories. So, what we are offering is, what have identified to be styles that work for the demographic of the region.
What sets Only Ethikal apart is that beyond being a brand, it is a marketplace. "The beauty of a marketplace," Deepthi states, "is that you can tell many stories. So, what we are offering is, what have identified to be styles that work for the demographic of the region".
Deepthi recognises that the flaw of a marketplace is that it is often so oversaturated with items that it can be a task for customers. Customers go from being spoiled for choice to being too overwhelmed to choose. When Only Ethikal curates for brands, they focus on styles and diligently choose items that fit the demands of their target audience.
Although it can be competitive, Deepthi says that she's delighted that a lot more brands are adopting environment-friendly practices and recognising their social and ethical responsibilities to the planet and future generations.
"More the brands, more the conversation, more the awareness, more the meaning,"
she says.
Fast fashion thrives on the quick turnover of trends, and with changing trends and wavering demands the mass-produced garments end up in landfills or incinerated. The brand addresses the issue of wastage by addressing it at ground zero. Only Ethikal attempts to combat the issue of excess inventory by creating made-to-order garments. When a customer places an order, the team reaches out to them to verify their sizing and reiterate the time of production. Not only is it a personalised experience, but it drastically reduces the number of returns and rejects. On the occasion that they do receive returns, they are repurposed, washed, sanitised and resold, or donated.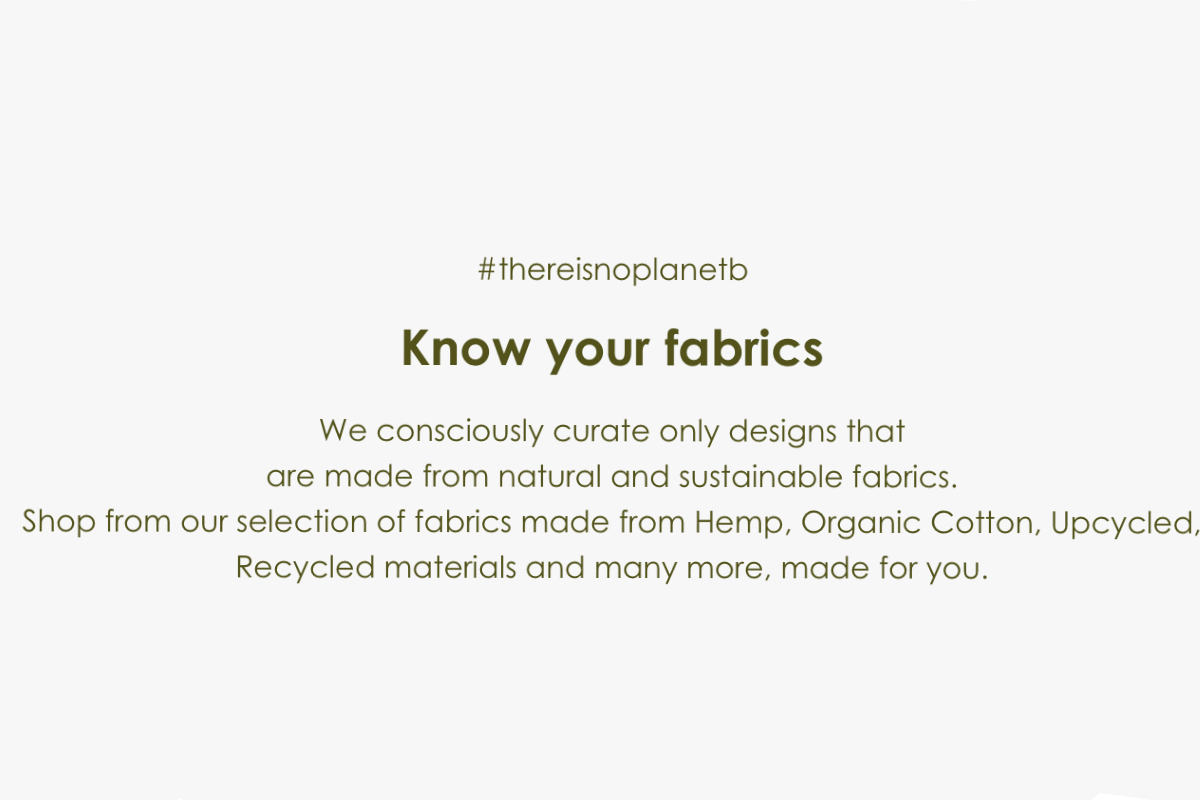 The brand takes pride in educating its customers. Every fabric, every piece of clothing has a story. From the fabric chosen, the dyeing process, the hand-worked embroidery, and the time taken to create a piece of clothing painstakingly. Deepthi notes that customers appreciate transparency.
Yet, it can be challenging to create and sell pieces to a crowd that has become so accustomed to the tactility of synthetic fabric. Deepthi believes sustainability is a two-way process. Not only is it the company's responsibility to educate the customers about the care process and roots of their clothing, but it is also the customer's responsibility to care for the piece and set the right expectations on what they will receive. Although organic materials may have more specific care requirements, they are more durable and meant to be used for a longer time, meanwhile, synthetic materially, although they don't visually degrade, develops micro-clusters that go out into the ocean with every wash.
"It is about what you see and what you don't see. That is where knowledge is power. You need to be in touch",
says Deepthi.
We are a marketable, and profit-driven company but at the same time, we are also ESG driven. The way I see it, it is a value chain. I want everyone to make money so that everyone is motivated to build a collective goal which is sustainable.
Beyond all their work, the brand continues to give back to the people by contributing 1% of its revenue to a cause. In its first year, it donated part of its revenue to Feeding Our Children, a program by Green Planet. In the past year, it contributed to Turkey and Syria. She says,
"The idea is to do as much as we can. We are a marketable, and profit-driven company but at the same time, we are also ESG driven. The way I see it, it is a value chain. I want everyone to make money so that everyone is motivated to build a collective goal which is sustainable."
The long-term goal for the brand is to expand its product portfolio and e-commerce platform.
"I want customers to be able to buy a pair of socks, for example, or a T-shirt, or a pair of innerwear. My real vision is to be the best place for individuals and businesses to find sustainable solutions. I want to be represented as a UAE-based company globally, making it possible for sustainable brands and producers to get out there and reach audiences all around the world."
By 2032, the ethical fashion market is estimated to be valued at a whopping $17 billion globally. As per research by McKinsey, the consensus among GCC and global audiences is that 75% of respondents are happy to spend an extra penny on products that are healthy, purpose-driven, and innovative. With the connectivity and accessibility of technology, customers are experiencing cognitive dissonance more than ever. As customers grow to be more conscientious of the products they consume and their carbon footprints, the future of the ethical fashion industry starts to look bright.
Also Read: