Our Luxury Holiday House Rentals Dubai
We offer various holiday rental properties, including multiple bedroom holiday homes to luxury studio apartment rentals. Well-built with modular furniture, beds and other amenities, our holiday home company assures a luxury home stay experience in Dubai.
What is your business name?
Everluxe Holiday Homes Rental
Which industry does your business belong to?
Travel & Ticketing Agencies
What is your business type?
Services
How old is your business?
Less than a year
Who are your customers?
Both B2B and B2C
How did you initially come up with the idea or concept for the business?
Following Travel and Technology
Tell us about some of the major turning points in the history of your business.
In the short span of our business we have won the Arabian Travel Award for the Fastest Growing Holiday Home Company and have been selected and nominated by Haute Grandeur
What made you choose Dubai as a location to setup your business?
Booming Travel industry and ease of business
Finally, what sets your business apart from the competition?
We are an award winning company and our team consists of professional hoteliers
What service(s) or product(s) do you offer/manufacture?
Villas and Apartments for short term stays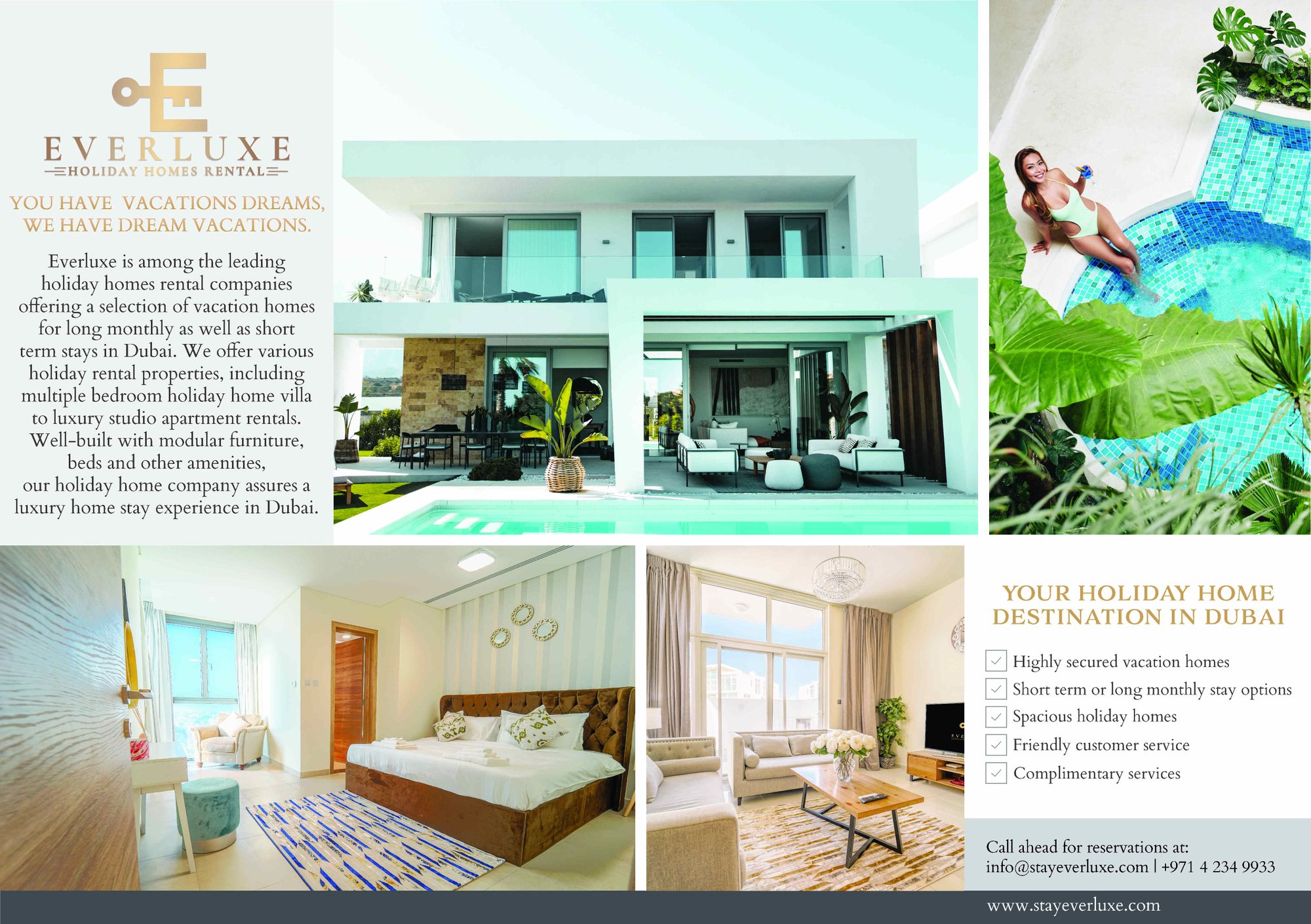 What are the key strengths of your products/services?
Great Interiors and priority service
Can you share some of your products and pricing?
What are the best ways for your customers to contact your company?
Website, Email, Phone, Visiting Office
Editor note: You can find more information about Everluxe Holiday Homes Rental on HiDubai by visiting their business page here.