SAS Engineering Consultancy offers a full range of design services all under one roof . We do space planning, full architectural dwgs, interior design & landscaping design all in one place. We are approved Architectural consultants & Civil Engineering company. We are in this Business since 1989 & executed various projects for Dubai Municipality & Private Clients.
What is your business name?
SAS Engineering Consultancy
Which industry does your business belong to?
Architects & Design Services
What is your business type?
Services
How old is your business?
More than 25 years
Who are your customers?
Both B2B and B2C
How did you initially come up with the idea or concept for the business?
Being one of the UAE national here , i felt to do something for my country and to add value to my country and give good services with reasonable charges to our clients.
Tell us about some of the major turning points in the history of your business.
We worked smartly to overcome all the challenges and updated ourselves with the passage of time to compete in the market
What made you choose Dubai as a location to setup your business?
I am Dubai resident and myself is an engineering graduate and I love building designing.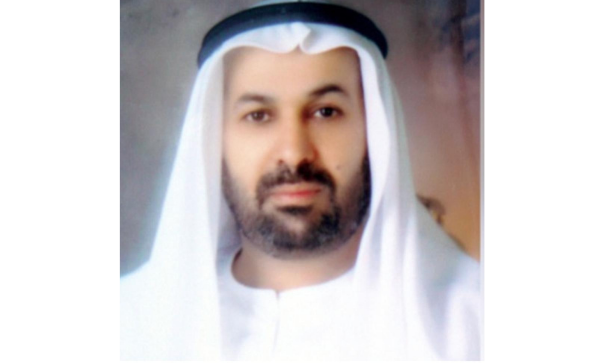 Finally, what sets your business apart from the competition?
By having a good design team and customer relationship, we built trust with our clients
Can you name some of your clients?
Mohammed Bin Rashid Housing est, Sheikh Zayed Housing, General Authority of Islamic Affairs (Awqaf)
What service(s) or product(s) do you offer/manufacture?
Architectural and structural designing, interior design, landscaping, supervision of sites and taking approvals from govt authorities(DM, DDA, RTA, Dewa, Etisalat, DCD)
What are the key strengths of your products/services?
Best Design, Quick services, Reasonable Charges
Are there any exclusive products/services that you offer (not offered anywhere else in Dubai)?
We are offering exceptional services and price for people of determination and charity works.
Can you share some of your products and pricing?
We are offering villa with 4 bedrooms, Majlis, Dining kitchen, attached Baths from starting price AED 700000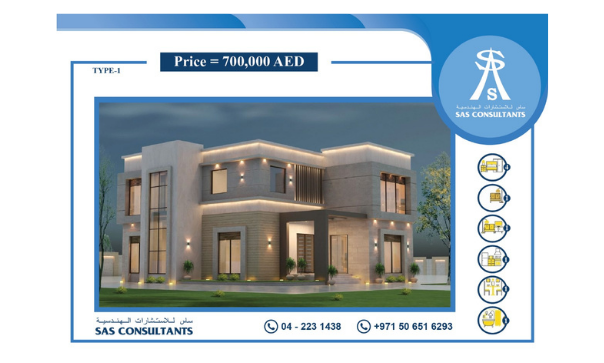 What are the best ways for your customers to contact your company?
Email, Phone, Visiting Office
Is there anything else you want to convey to your potential customers?
We are more than happy to serve our customers and to fulfill their needs.
Editor note: You can find more information about SAS Engineering Consultancy on HiDubai by visiting their business page here.