EGATE is a corporate services provider, we help investors and entrepreneur to setup their business in Dubai Mainland or Free Zone and have their resident visa and their employees and family's ones as well.
In addition we assist them to open personal and corporate bank account.
What is your business name?
EGATE Business Setup
Which industry does your business belong to?
Business Consultation Services
What is your business type?
Services
How old is your business?
5-10 years
Who are your customers?
Both B2B and B2C
How did you initially come up with the idea or concept for the business?
To ensure entrepreneurs and corporations build their businesses in the right jurisdiction and with the right company structure, in order to position themselves for long-term growth and success, while avoiding mistakes that can cost them time and money, Tony Nassar came up with EGATE as a One Stop Shop for all business setup ( Mainland and Free Zone ) and visa requirements ( Partner, Investor, Employment, Free Lance and Family Visa ) in Dubai - UAE.
Tell us about some of the major turning points in the history of your business.
EGATE started as a Mainland Business Setup and people used to go for Free Zone to avoid the local sponsor or 51 % local shares holder, but with 100 % Foreign Ownership in Dubai Mainland License, business owners and entrepreneurs now are coming to invest in Dubai mainland more than before which opened a new market for us as a Business Setup and Corporate Services Provider for Dubai Mainland.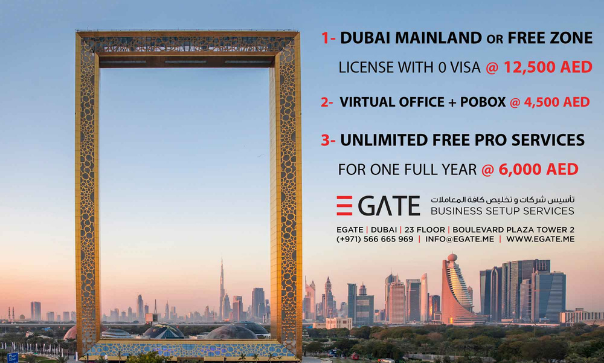 What made you choose Dubai as a location to setup your business?
Investors need Safety, Comfort, Quality Service, TAX Free, Fast Internet and Technology, and Dubai is the land of all that.
Finally, what sets your business apart from the competition?
Free Consultancy, Fast and Professional Service with Competitive Prices was always attracting investors to do business with EGATE
What service(s) or product(s) do you offer/manufacture?
Business Setup
Management
Documents Clearing
Corporate Services Provider
What are the key strengths of your products/services?
Start any Business in Dubai in Just 4 Steps
1- Documents Preparation
2- Mainland or Free Zone Trade License
3- Resident Visa & Emirates ID
4- Personal & Corporate Bank Account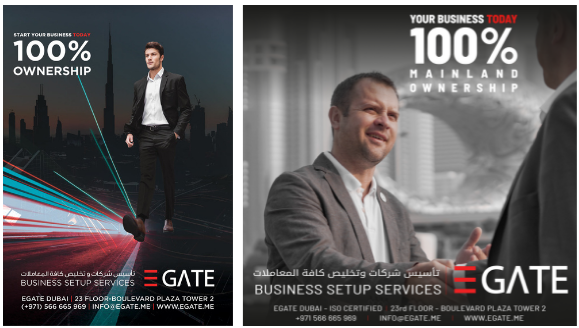 Are there any exclusive products/services that you offer (not offered anywhere else in Dubai)?
Unlimited PRO Services for 1 Full year @ 6,000 AED
Can you share some of your products and pricing?
Mainland or Free Zone Business License @ 12,500 AED
Virtual Office + POBOX @ 4,500 AED
Unlimited PRO Services for 1 Full year @ 6,000 AED
What are the best ways for your customers to contact your company?
Website, Visiting Office
Editor note: You can find more information about EGATE Business Setup on HiDubai by visiting their business page here.