Overview
Jumeirah Lake Towers Dubai, often shortened to just JLT, is just as the name suggests. Over 80 towers, ranging from 35 to 45 floors, surrounded by three pristine lakes: Lake Almas West, Lake Almas East, and JLT Lake. The neighbourhood consists of 26 clusters of buildings, each for every letter of the alphabet. Located along Sheikh Zayed Road, JLT holds over 100,000 residents since its initial construction way back in 2006. The area is fairly popular due to its easy access to the most popular places in Dubai, including Dubai Marina, The Palm, and Bluewaters Island. The quaint neighbourhood offers its residents everything they may need: over 500 different retail outlets, 300 fitness and beauty spots, and countless restaurants and cafes. The area gives you a perfect blend of Dubai's known extravagance and its quiet and natural side.
Here's everything you need to know about one of the most popular residential areas in the city!

Things To Do

JLT Park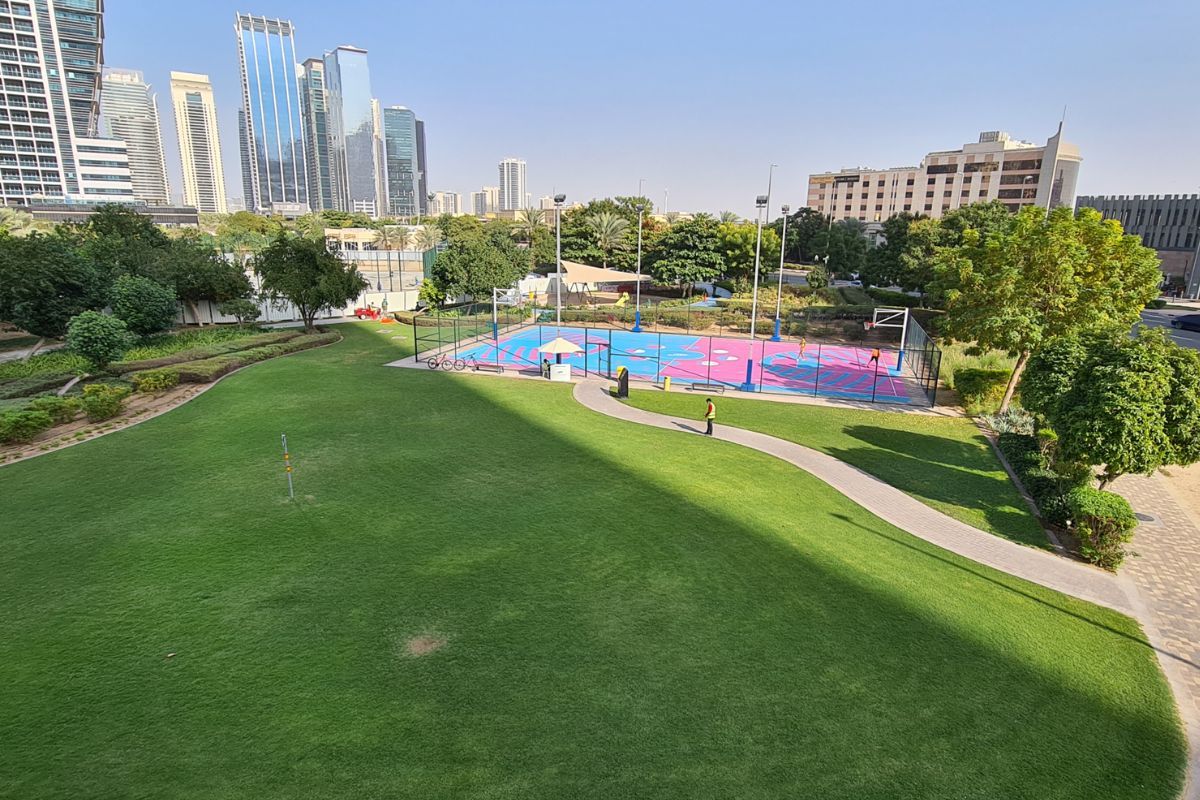 Residents of JLT have access to a neighborhood that is primarily pedestrian-friendly, giving a change of pace from Dubai's luxury lifestyle. Due to its kid-friendly play areas and jogging trails, JLT Park is well-liked by tourists and residents alike. The majority of park visitors consist of young families, cyclists, and joggers. The park is also pet-friendly, making it widely popular among dog owners. You can even find a designated area to keep the dogs off the leash! The 55,000 square meters park also hosts outdoor movie nights, group yoga sessions, market days, and other events during the chilly months. Sports lovers can also find a variety of floodlit courts along the way, including basketball and volleyball, which only adds to the park's active and natural ambience.
The park is located throughout Cluster O to Cluster R
The park is open daily from 6:00 AM to 9:00 PM
Rails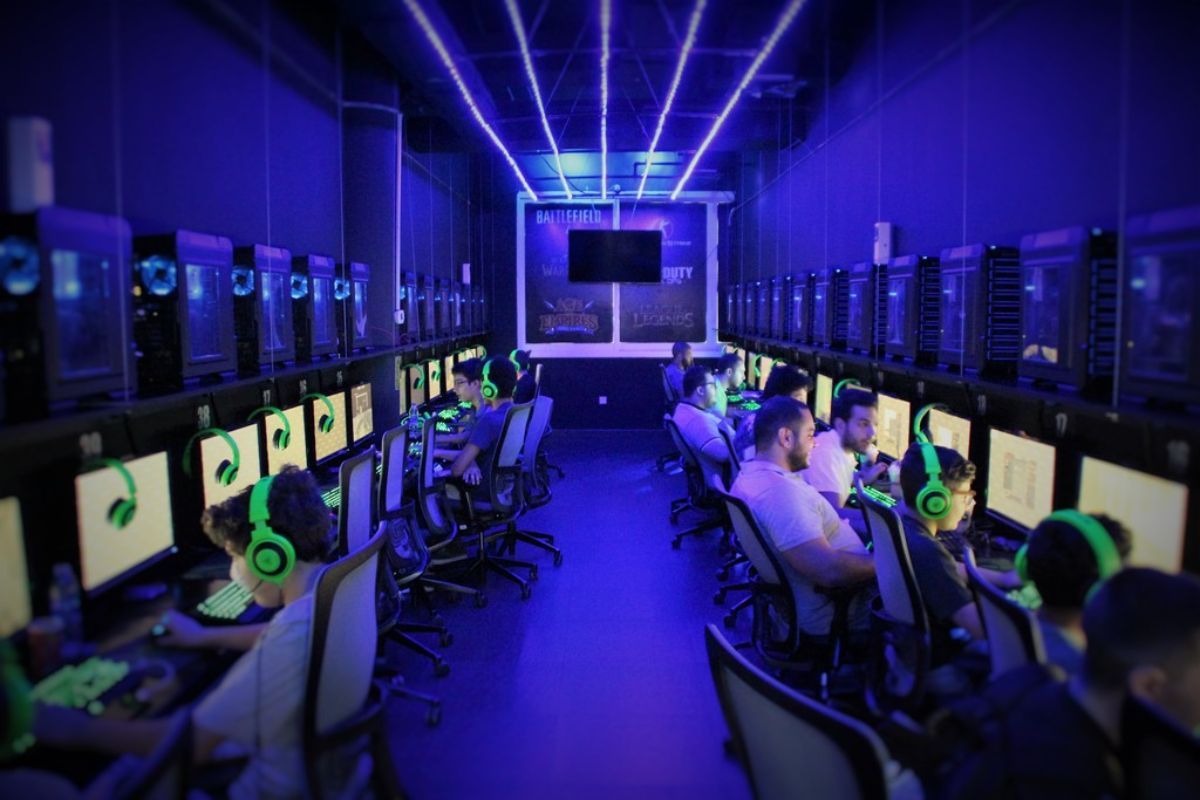 This affordable gaming café is the place for you, gamers! Rails is a one-stop gaming destination with everything from PC and PlayStation games to billiards and foosball. Grab your friends for a day filled with games and some friendly competition. For the more professional players to showcase their prowess, the café also hosts events like FIFA and Fortnite tournaments.
Naturally, a café wouldn't function without a mouthwatering menu! Rails in JLT serves the gamers delicious meals including burgers, pasta dishes, shakes, and crepes. The neon-lit gaming hub has recently become extremely popular. You can play a variety of games for any mood. Whether you want to enjoy a peaceful game of Minecraft, or you want some action with League of Legends or Overwatch, you will find dozens of games to play at Rails.  The technical facilities, on the other hand, are what characterize the environment. You can play for hours on end with hardwired keyboards, optical computer mice, high-quality headsets, and even a PlayStation5! The affordability of the café is also what makes it a go-to for any gamer. Starting at 5 AED per hour, and the priciest being a VIP package for only 15 AED, you can spend a full day enjoying some high-quality games for an affordable price!
The café is located in JLT Cluster Y
The gaming café's daily timings are from 10:00 AM to 3:00 AM.
No Way Out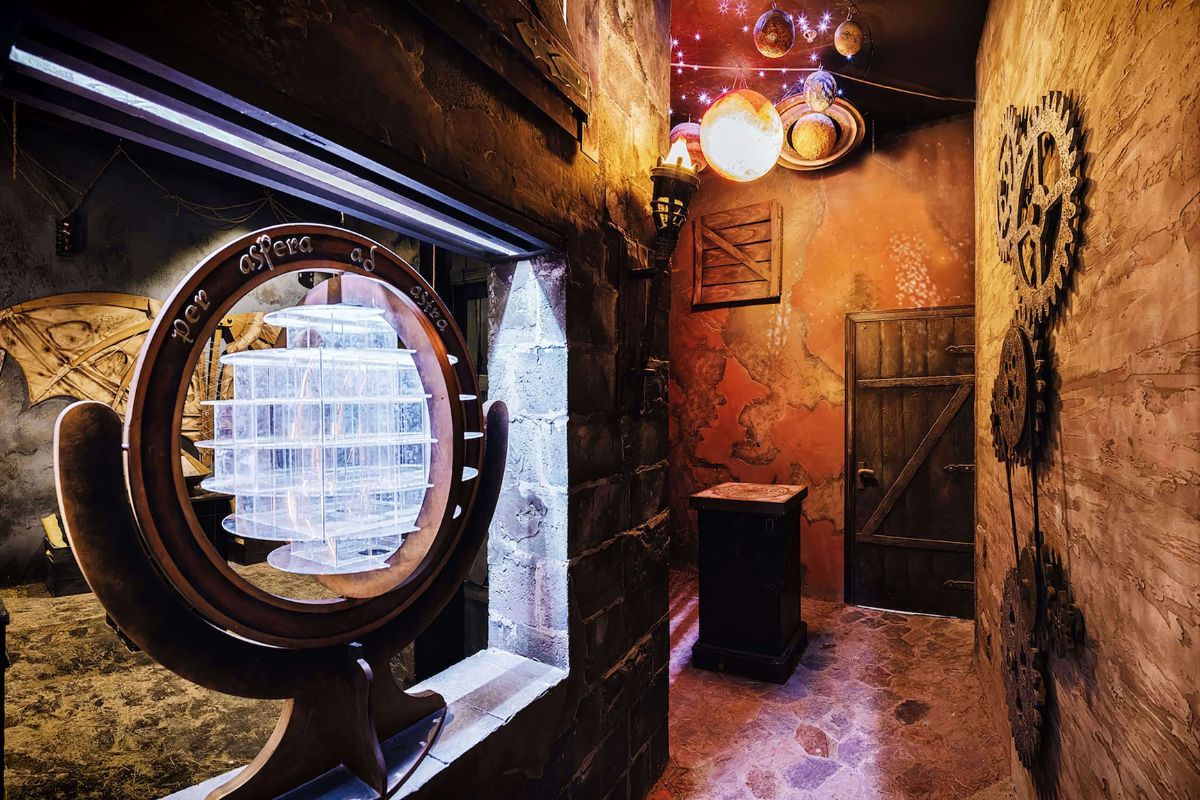 The NoWayOut escape rooms bring the most terrifying horror films to life. These rooms include a horror cinema, a spooky circus, the Silent Place, and the Unknown. And if you're more of the fearful kind, you don't need to worry; there are also options for the rooms. You can enter a fantasy world by acting as a knight attempting to save his kingdom in the Castle escape room, or by letting out your inner detective and solving Houdini's tricks in the Houdini room. Since its initial development in 2016, NoWayOut has become one of Dubai's most popular escape rooms, with over 100,000 visitors. It's a great place for any occasion, whether it's a birthday or a team-building exercise; everyone will have a good time!
The escape room is located in Cluster M of JLT
The timings are from 12:00 PM to 12:00 AM on Sundays through Wednesdays, and from 11:00 AM to 1:00 AM on Thursdays, Fridays, and Saturdays.
Dance Studio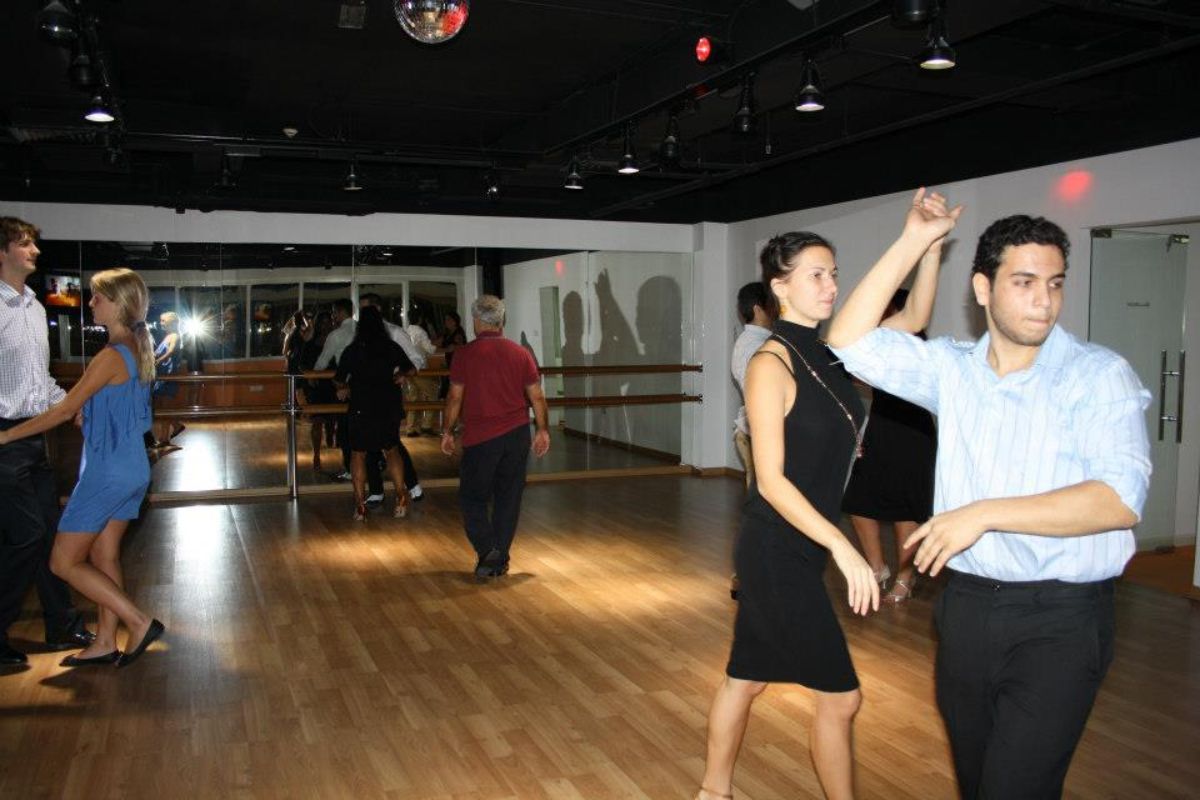 Look no further than Dance Studio JLT for the best place to learn how to dance in Dubai. Dance Studio JLT is one of the most popular dance studios in the area, offering a variety of private and group dance lessons for adults and children. Established in 2011, it is one of the UAE's first ballroom dance schools. Dance instructors teach students of all skill levels international ballroom dances such as the Rumba, Cha Cha Cha, the Jive, and social dances such as Salsa and Bachata. The team of experienced and professional instructors is dedicated to helping each student reach their full potential and express themselves through dance. Not only that, but the studio also provides a very flexible schedule, which you can customize to fit your day-to-day life.
This dance studio is located in Cluster F
The studio's timings are from 1:00 PM to 10:00 PM on Mondays to Fridays, and from 10:00 AM to 7:00 PM on Saturdays and Sundays.
Rush A Way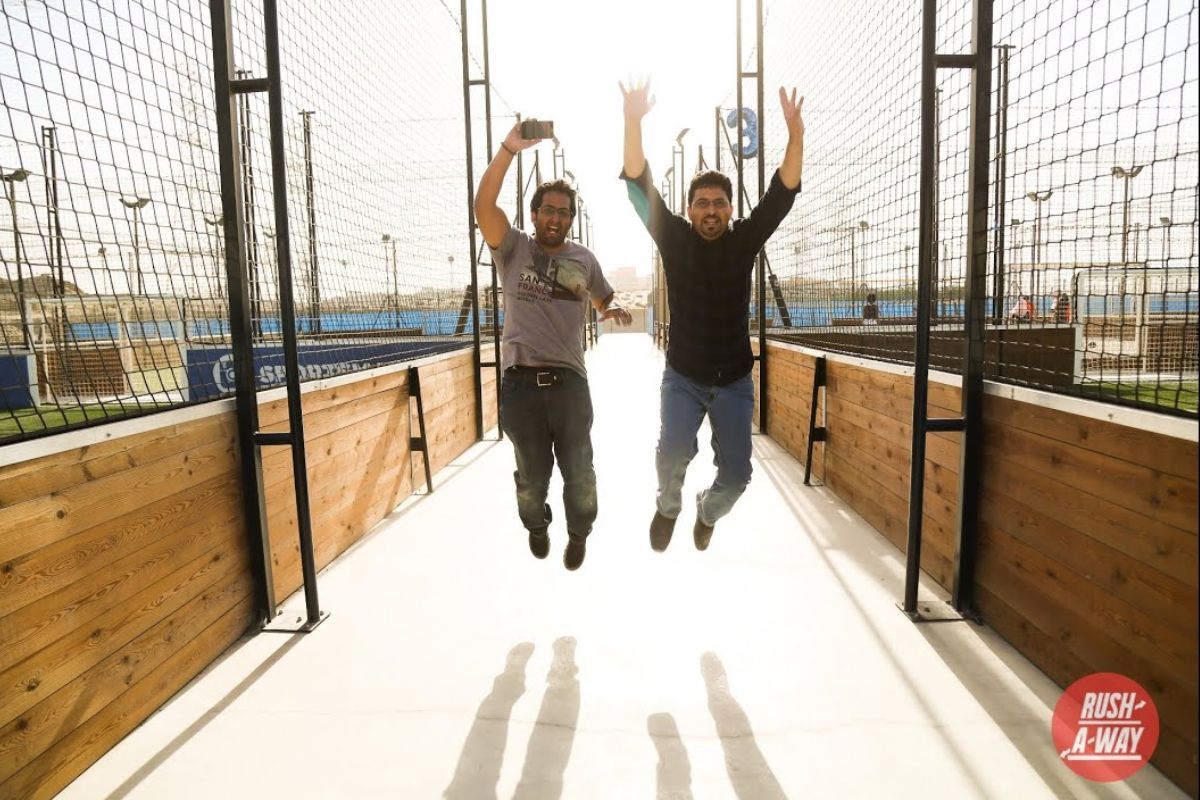 If you are looking to strengthen your relationship with your co-workers, or simply just help grow your friendships, Rush A Way in the Lake Towers is a perfect place for you! Building team connections can be difficult in today's corporate world, which is already adapting to a digital environment. With Rush-A-Way, co-workers have the opportunity to participate in online games and activities while interacting with teammates from the office, their home, or even another country. Their extensive team-building activities are intended to boost workplace performance and employee engagement. These team-building activities can be customized in the form of online team-building activities, hybrid team-building activities, and on-ground scavenger hunts that take place throughout both Abu Dhabi and Dubai. Rush-A-Way guarantees a good time as you discover new experiences. Rush-A-Way creates memorable experiences through the use of mental abilities, physical fitness, navigational skills, and teamwork.
Rush-A-Way is located in Cluster D
Timings are daily from 9:00 AM to 6:00 PM
Dining
Aside from all the activities, Jumeirah Lake Towers Dubai also offers an assortment of restaurants, bars, and cafés. Whether your craving some American pizza or some Vietnamese pho, you can find all cuisines in Jumeirah Lake:
Bait Maryam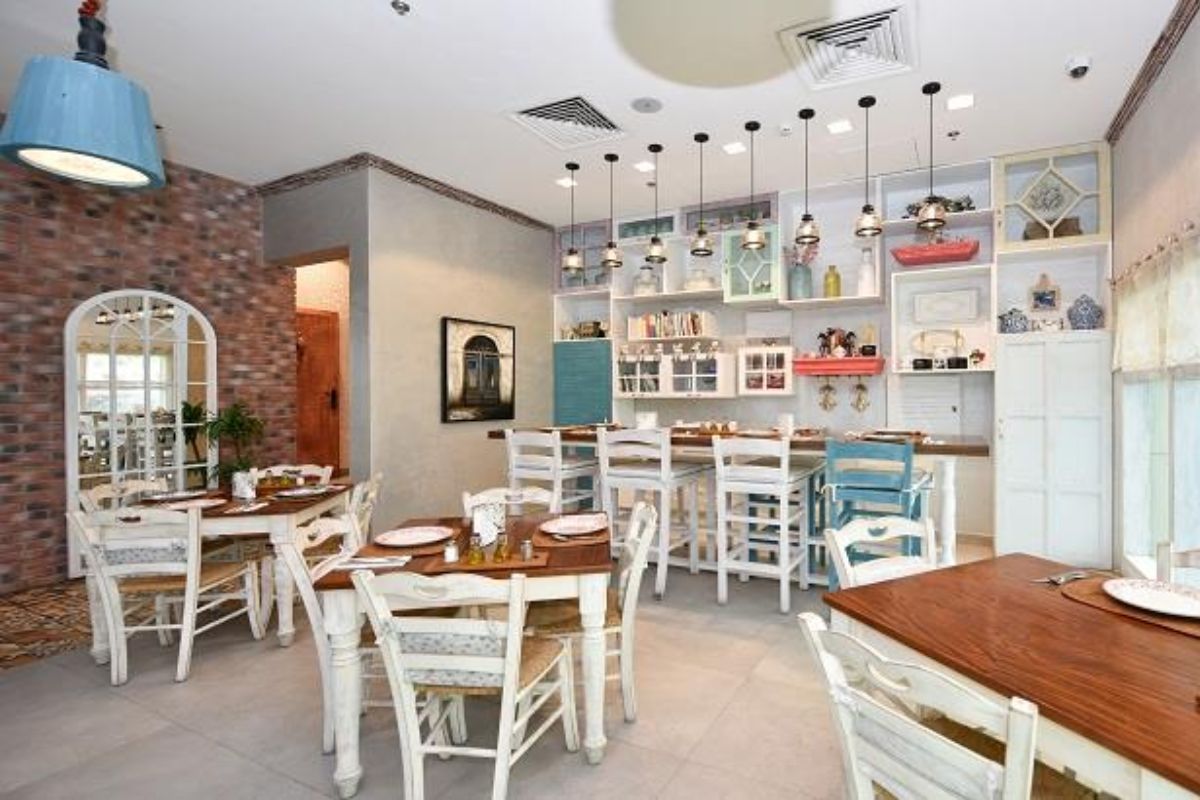 Named after the owner's mother, this restaurant started as a collection of recipes handed down through generations. Since its opening, Bait Maryam has become one of the staple choices for a homestyle meal.
Explore their Middle Eastern menu, serving mouth-watering Levantine delicacies such as manakeesh, zaatar, falafel and lamb chops, and experience a taste of true Arabian hospitality. The view on the restaurant's terrace showcases the surrounding suburbs and high-rise structures at the Jumeirah Lake Towers, which lets you enjoy a high-quality meal with a high-quality meal!
This casual restaurant is located in JLT Cluster D
Timings are from 10:00 AM to 11:00 PM every day.
Café Isan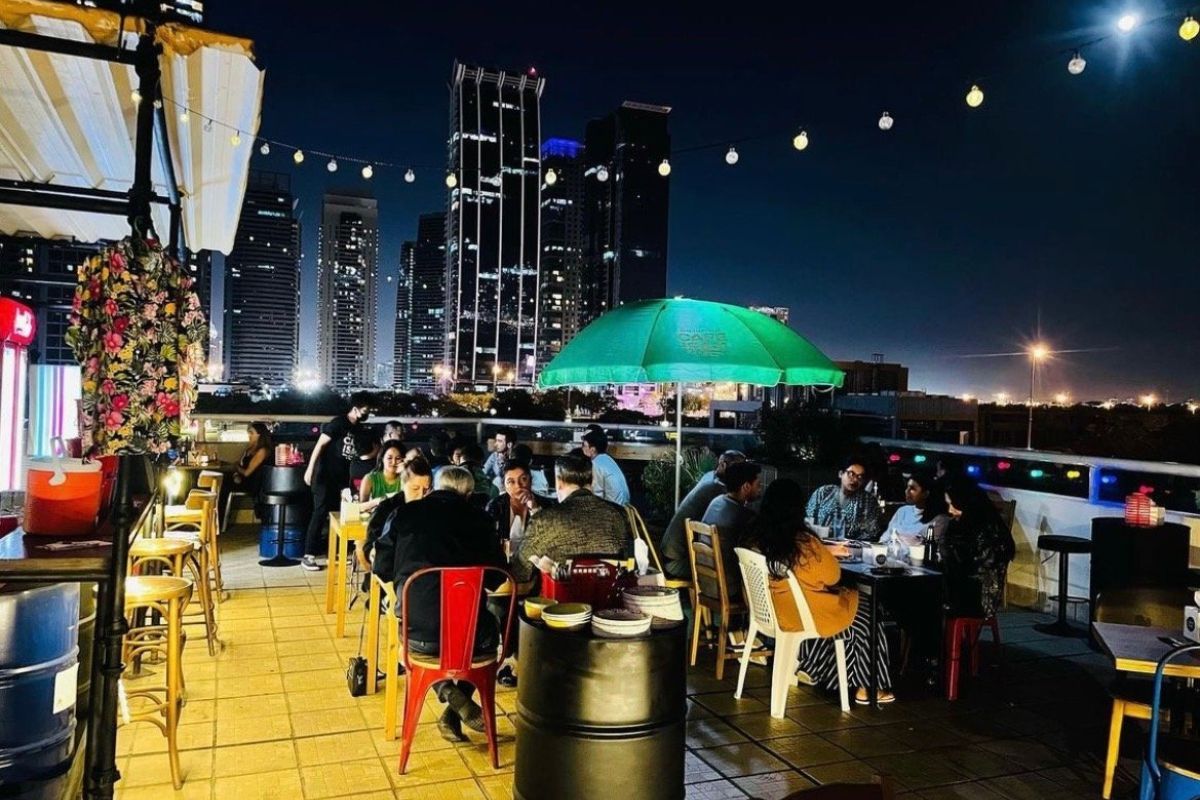 Café Isan is known for serving the best Thai street food in Dubai. Discover new and delectable flavors that will enhance your palate and transport you to the streets of Thailand. Café Isan's cuisine is inspired by the culture of north-eastern Thailand. You can find lighter curries and clear soups, as well as a variety of yummy combos like the garlic chicken combo, hustler combo, pad Thai noodle combo, and Isan combo. If you're a vegan looking for traditionally Thai dishes, Café Isan has you covered, and even has street-style Thai recipes with a healthy twist.
This café is located in Cluster B
Timings are from 12:00 PM to 10:00 PM on Tuesdays through Sundays.
Hanoi Naturally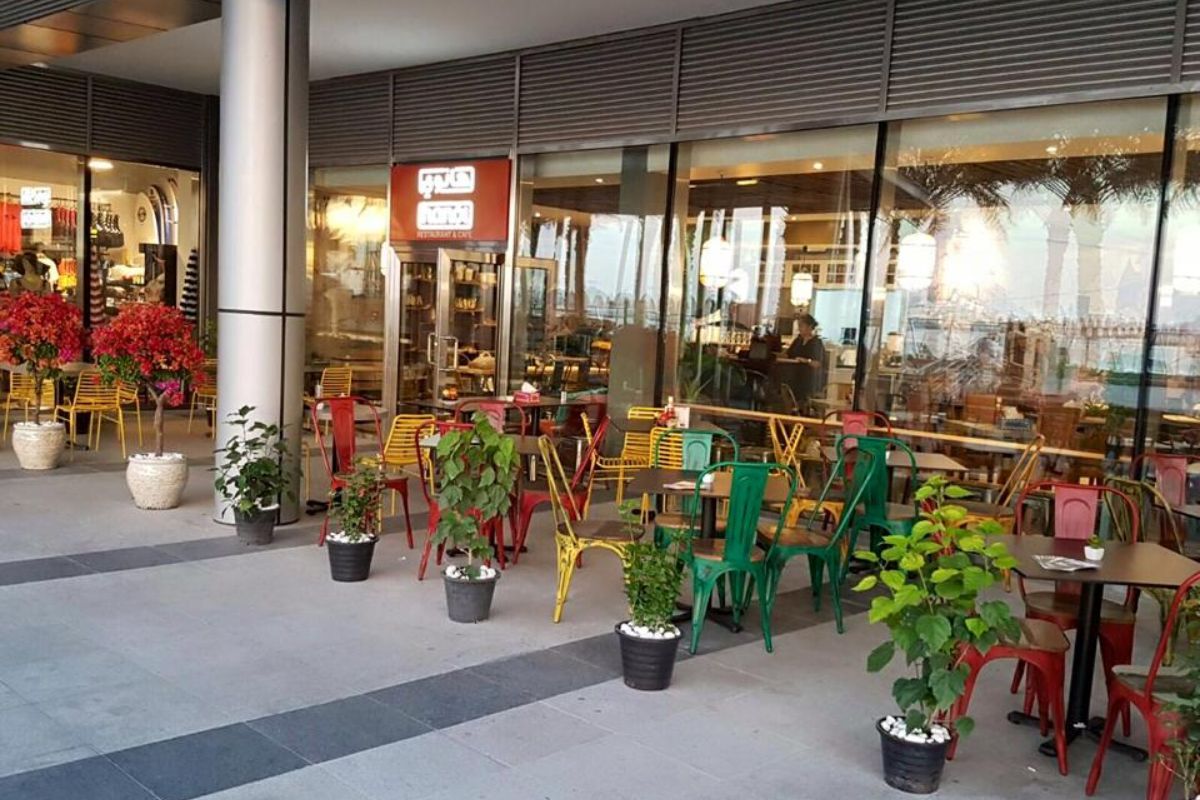 If you're looking for some traditional pho, then look no further! Hanoi Naturally transports you directly to Vietnam with their delectable and healthy food. With a chef experienced and trained to perfect kaiseki, the restaurant offers something for everyone, no matter their diet. You can find vegetarian options, gluten-free, or wheat-free dishes without compromising the taste!
The restaurant is located in Cluster C in JLT
Timings are from 12:00 PM to 10:30 PM daily.
Couqley French Bistro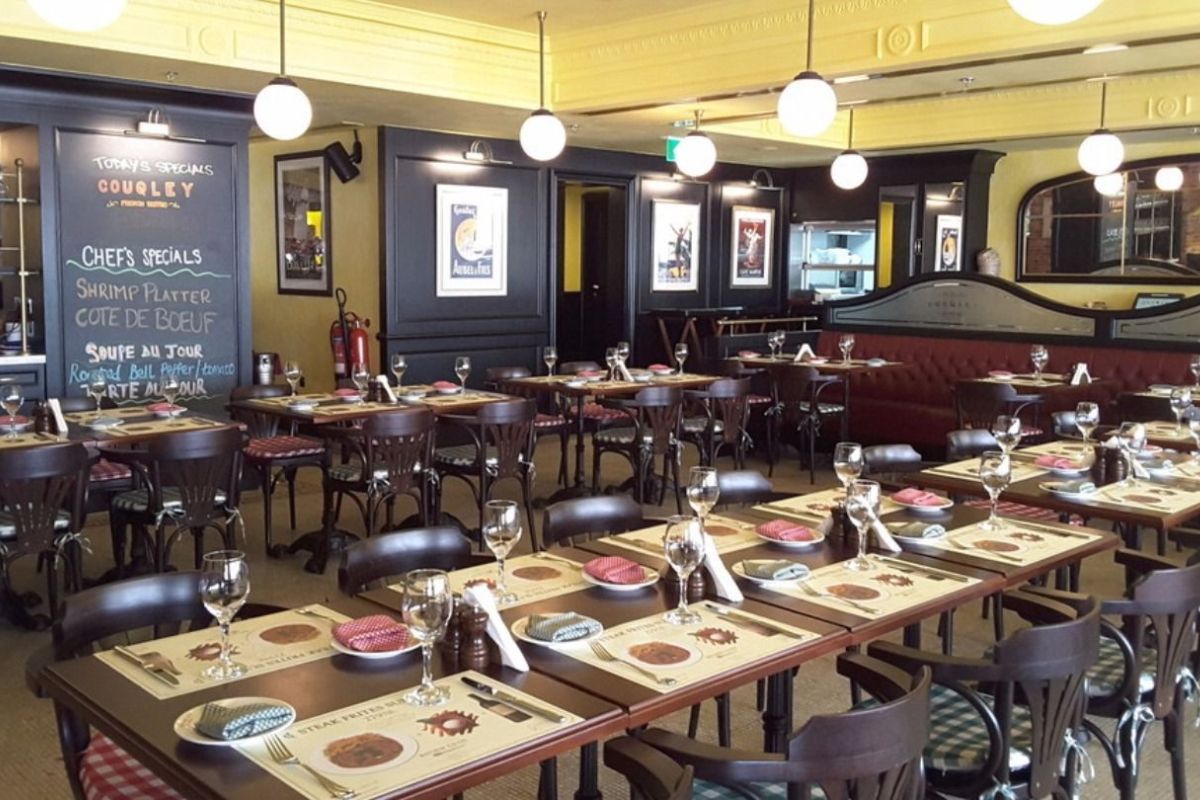 Couqley French Bistro is the ideal place to enjoy a chic meal in a cozy setting. Couqley captures the elegance of French cuisine in a family-style setting while serving soulful and delicious food. This is the ideal French dining experience, with rich reds, brick walls, vine leaves, and a warm atmosphere. The restaurant has a lounge area, a private dining room, and a quiet indoor terrace, making it ideal for a relaxing lunch or late-night dinner. Complete your French experience by ordering the cheese platter, which includes a sampling of five French varieties served with freshly baked bread, candied walnuts, grapes, and butter. And, of course, you must indulge yourself in some desserts, such as eclairs or pain perdu.
This French bistro is located in JLT Cluster A
Timings are from 12:00 PM to 12:00 AM on Saturdays through Thursdays, and from 12:00 PM to 1:00 AM on Thursdays and Fridays.
Mythos Kouzina and Grill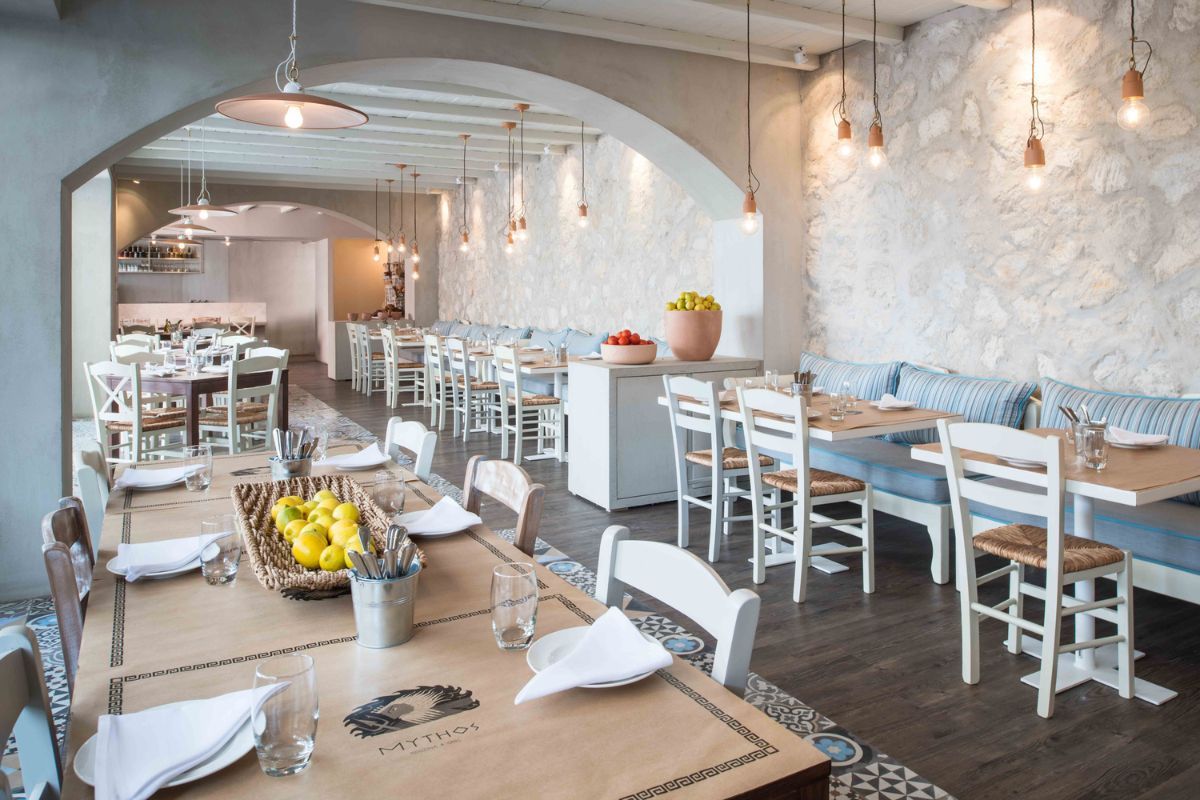 Tucked away in Dubai's Jumeirah Lakes Towers is Greek-owned Mythos Kouzina and Grill, an immersive restaurant featuring rustic-style furniture and Cycladic design elements. You can find hearty home-style meals here, including well-known favourites like souvlaki and gyros. The traditional Greek dishes transport you to the Balkans with ingredients that taste like they have been brought straight from the Greek generations.
This Greek restaurant is located in Cluster P
Timings are from 12:30 PM to 12:15 AM with breaks from 4:00 PM to 6:00 PM on Mondays through Fridays, and breaks from 5:00 PM to 6:00 PM on Saturdays and Sundays.
McGettigan's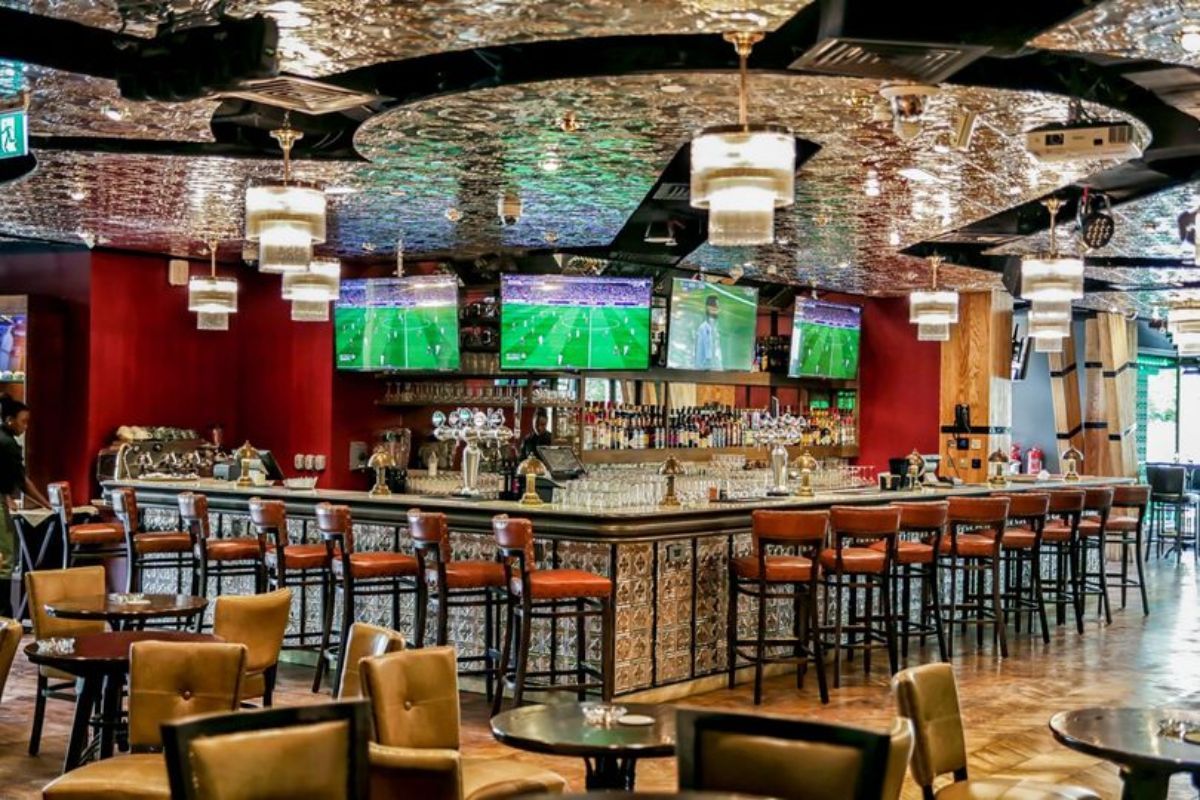 This bar will teleport you directly to Ireland! McGettigan's gastro pub is perfect for anyone looking for a chill and chic place to hang out with their friends. With live sports, music, and even quiz nights with awesome prizes, the JLT pub has set itself as one of the best Irish pubs in Dubai since its opening in 2010.
This pub is located next to Bonnington Hotel in Cluster J
Timings are daily from 12:00 PM to 3:00 AM
Salons
Treat yourself and have a spa day at the several salons and spas scattered around Jumeirah Lake Towers! You can find something for both gents and ladies, including:
Black and White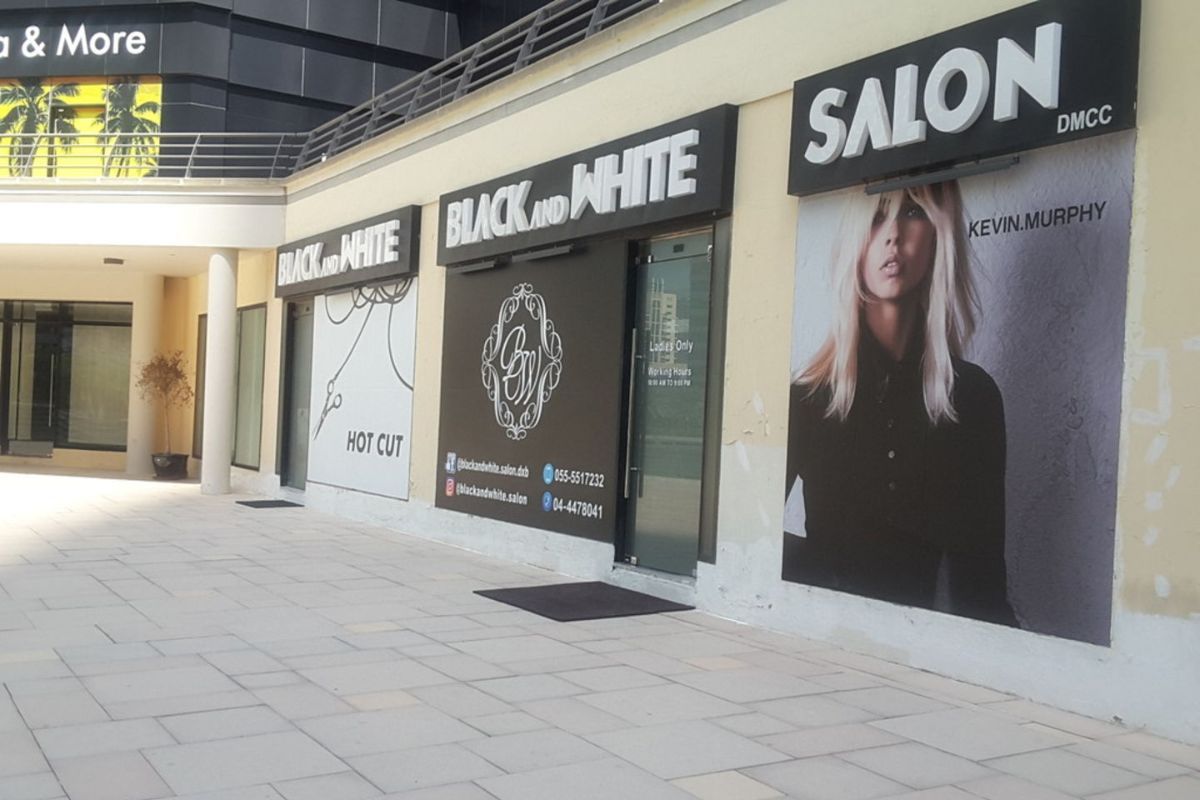 Opening in 2011, Black and White Salon offers countless different treatments, including a mani-pedi, hair treatments, and massages all done with trained professionals and experts!
This ladies' salon is located in JLT Cluster G
Timings are daily from 11:00 AM to 9:00 PPM
Nail Pavilion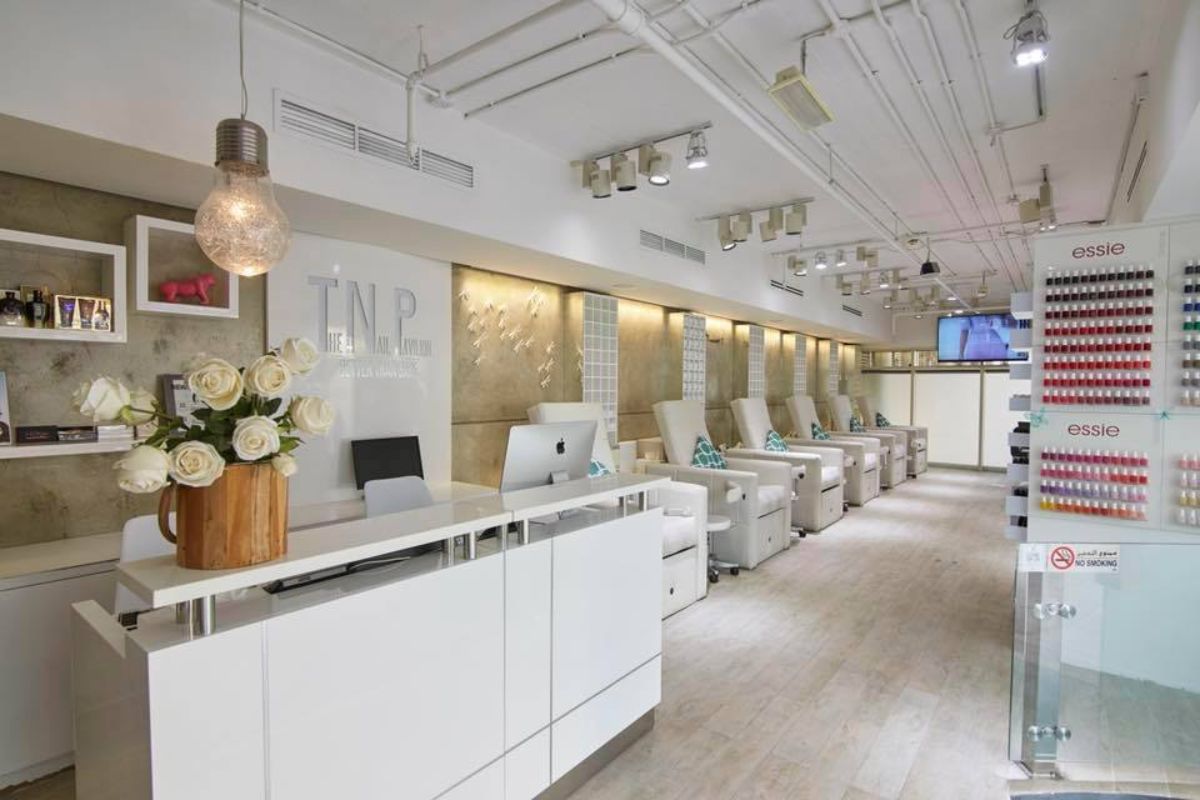 This ladies' salon gives you a completely relaxing experience with its ambience and its various treatments. Whether you need eyelash extensions or simply a massage, you can find what you need at The Nail Pavillion!
The Nail Pavilion is in JLT Cluster V
The timings are daily from 9:00 AM to 9:00 PM
Chaps & Co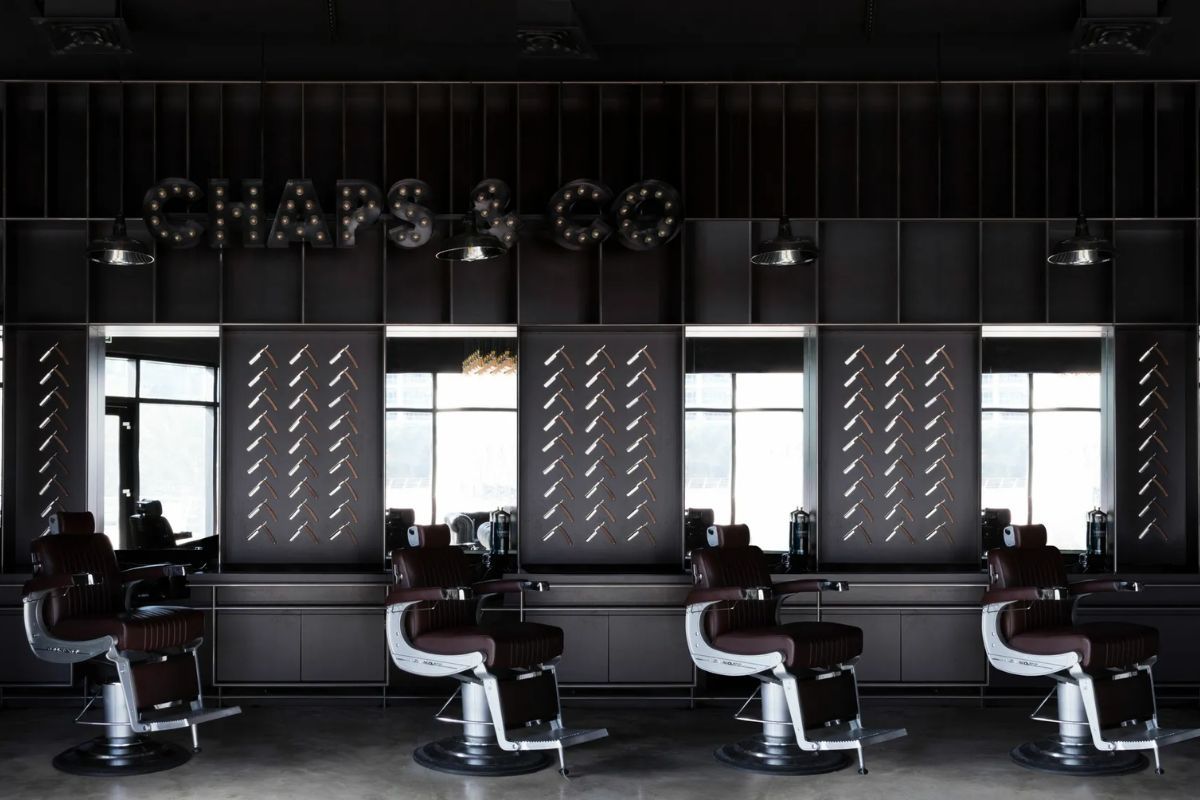 Chaps & Co. is one of the highest-rated men's barbershops in the middle east. You can get your hair dyed, get a fade, and even get a beard trim. The classy vibe of this venue will make sure you have an awesome experience.
This barbershop is located in JLT Cluster C
Timings are daily from 9:00 AM to 9:00 PM
Also read: