Dubai Marina Walk - Guide include Watch Dancing Fountain, Dinner Cruise on Dubai Marina, Shop at the Covent Garden Market, Cargo Dubai, & more.
The Dubai Marina walk is a form of a loop that stretches around the Dubai marina. With different pathways that drift in other directions. The ring-like walk is 8 kilometres or 5.3 miles long. There are a variety of fun activities to choose from in your leisure time.  
It is recommended to complete the walk between the months of October to March since it is winter season in Dubai. If you choose to walk in hot weather, stay hydrated and protected from the sun.  
Cobblestone Boulevard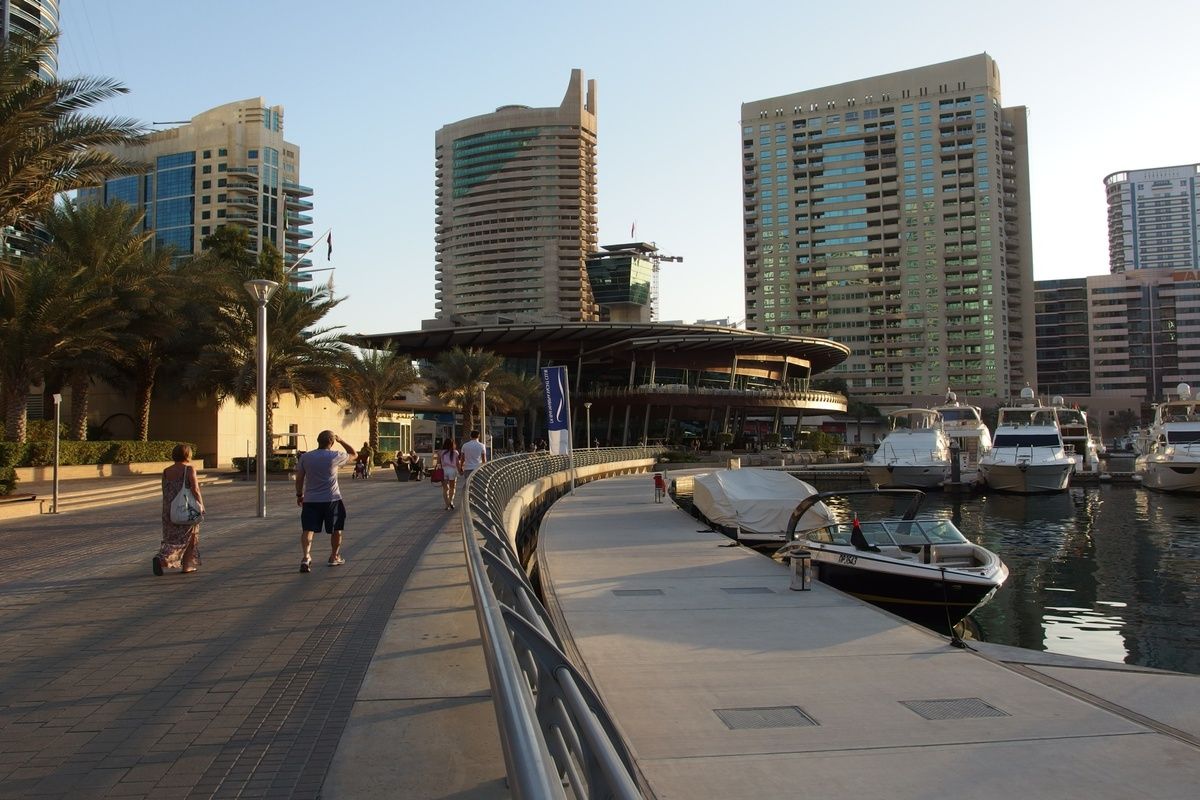 Aside from all the shops and restaurants, try walking on the popular touristic pathway known as Cobblestone Boulevard. Endeavour crossing the 8-kilometre path, or even better, cycle around the picturesque route.
Marina Mall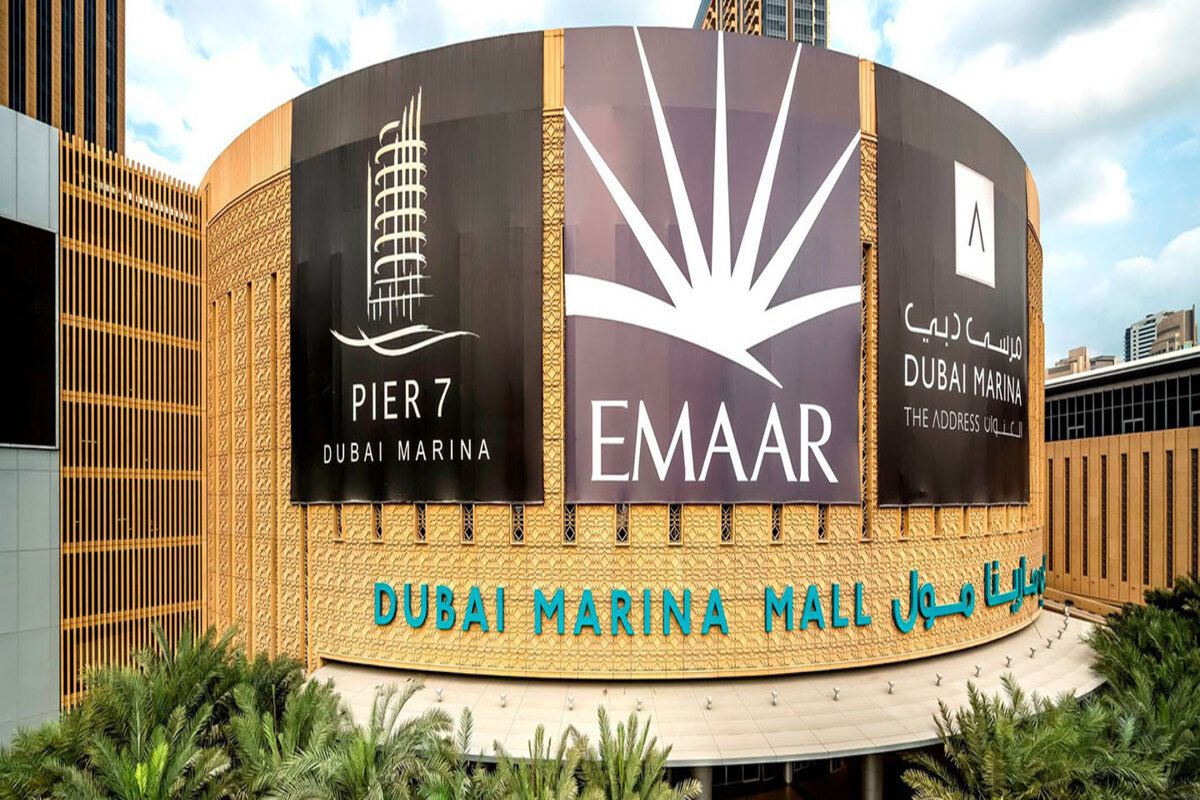 Dubai Marina Mall is beyond a simple shopping centre. Instead, it is a hybrid of elegant hotels, top-notch apartments and fancy restaurants. Beyond the luxury of this Mall, there are also shopping centres, cinemas and much more. All there is to say there is something for everyone.
After exploring the shopping centres and getting what you were looking for, do not hesitate to look around for more entertaining activities.  
Watch a movie
Keep up with the latest Hollywood or Bollywood hits. The REEL Cinema is designed to curate diverse choices of motion pictures. This multiscreen theatre always keeps up with the latest productions across the globe. So get your favourite box of popcorn and buy a ticket.  
XLINE: Zipline experience
Perhaps you are in the mood for a more thrilling experience, but the silver screen does not do it for you. That is fine. Just book a ride with XDubai.  checkout the extreme sport of ziplining. You get strapped on a wire to glide like a bird through Dubai's jungle of skyscrapers. Under some conditions, the participant must be aged 12 to 65 (under 18 should be accompanied by a legal guardian). Overall, there is a safety briefing, and you are guaranteed to be in safe hands.
Prices: single rider exercise costs AED 650
Beauty Lounge
If you require a makeover or a simple, refreshing massage, Throughout the mall, there are salons and spas of high calibre to explore their services. Prices range based on the different places and services provided.
Indoor diners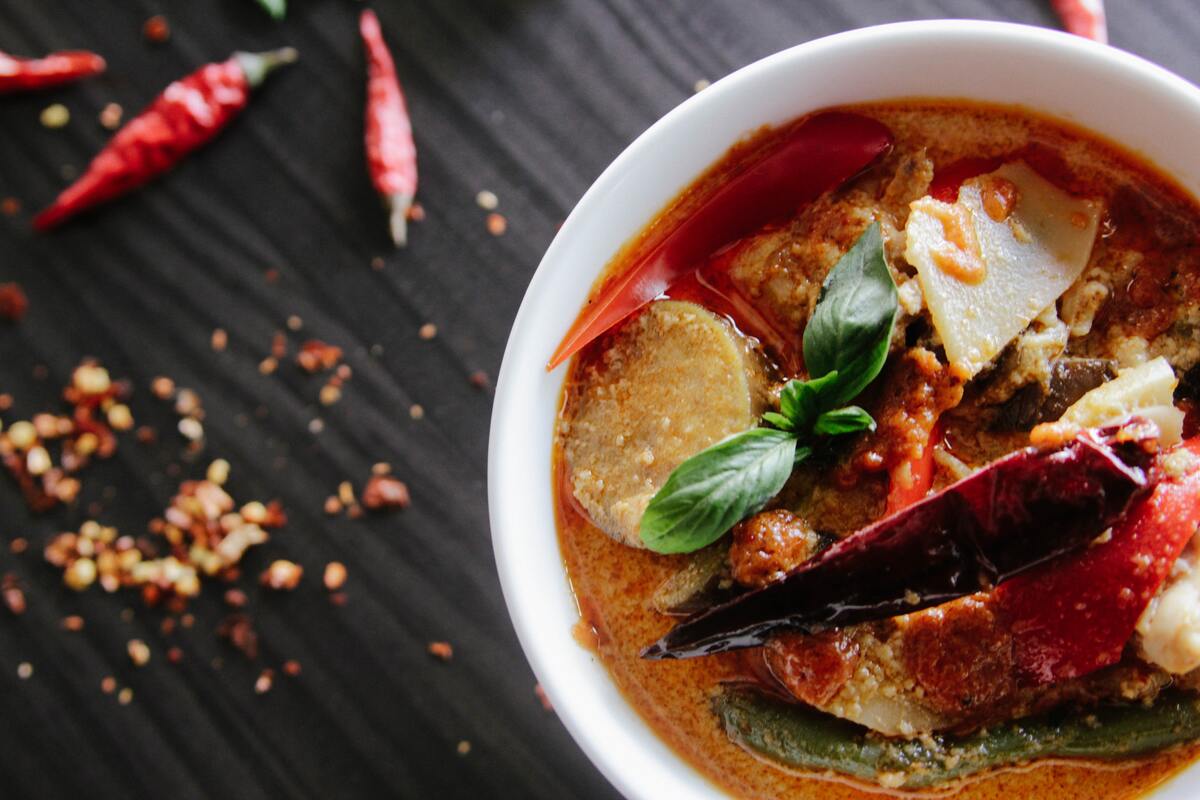 whether you are hungry from all the fun hours spent inside Marina Mall, or you are simply dropping by to grab a bite. Here are some of many great dining options to choose from.
LE PAIN QUOTIDIEN
LE PAIN QUOTIDIEN offers a more homely french cuisine. The beauty fo simplistic but fresh ingredients are shown in their delicious menu.
Location: Ground Floor
Opening hours: 07:30 am – 12:00 am
Average cost for two: AED 110
ZAFRAN
Explore this modern Indian restaurant that offers a menu rich in spices and flavours. You can order curries, flat breads, salads with a side of a refreshing drink.
Location: Ground Floor
Opening hours: Sunday To Thursday 10:00 am to 11:00 pm | Friday & Saturday 10:00 am to 12:00 am
Average cost for two: AED 190
YO! SUSHI
For all those foodies who adore Japanese cuisine, check out YO! SUSHI. Their menu offers a mix of street food and modern dishes. Whether you are craving a warm bowl of ramen or sushi variation do not hesitate to order their mouth watering dishes.  
Location: Promenade Level
Opening hours: Saturday to Wednesday 11:00 am to 11:00 pm | Thursday and Friday 11:00 am to 12:00 am
Average cost for two: AED 120
Shop at The Covent Garden Market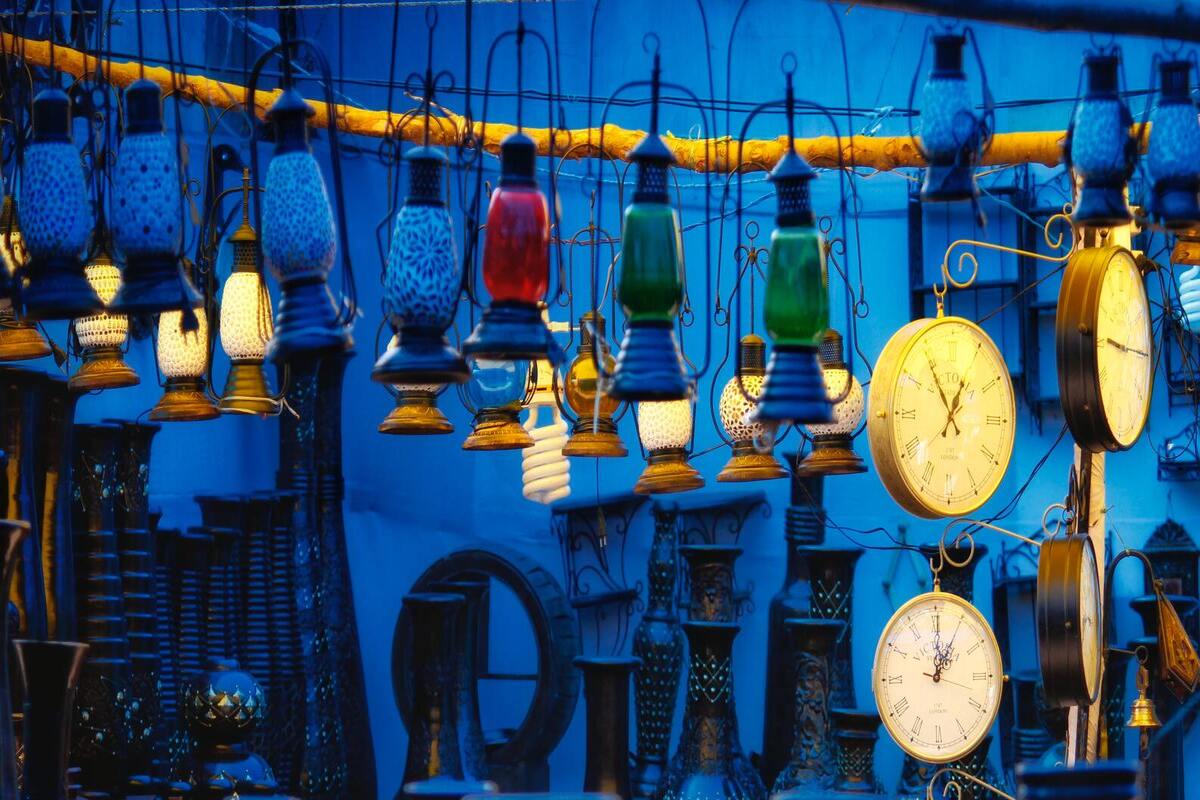 In good weather, skip mall shopping for the outdoor stores around Dubai Marina. The local market offers handmade products, from organic soaps to glass-blown crystal vases and woven baskets.
This precious market offers the artistry of handmade creations that hold close the human spirit to create. By purchasing a bath bomb, or a handmade candle, you are encouraging the local creators to keep creating their charming products.  
Along the canal, check out the handmade pieces of clothes, perfumes and much more. Just keep in mind this open-air market opens from October to April.
Pray at Bin Ahmed Al Mulla Mosque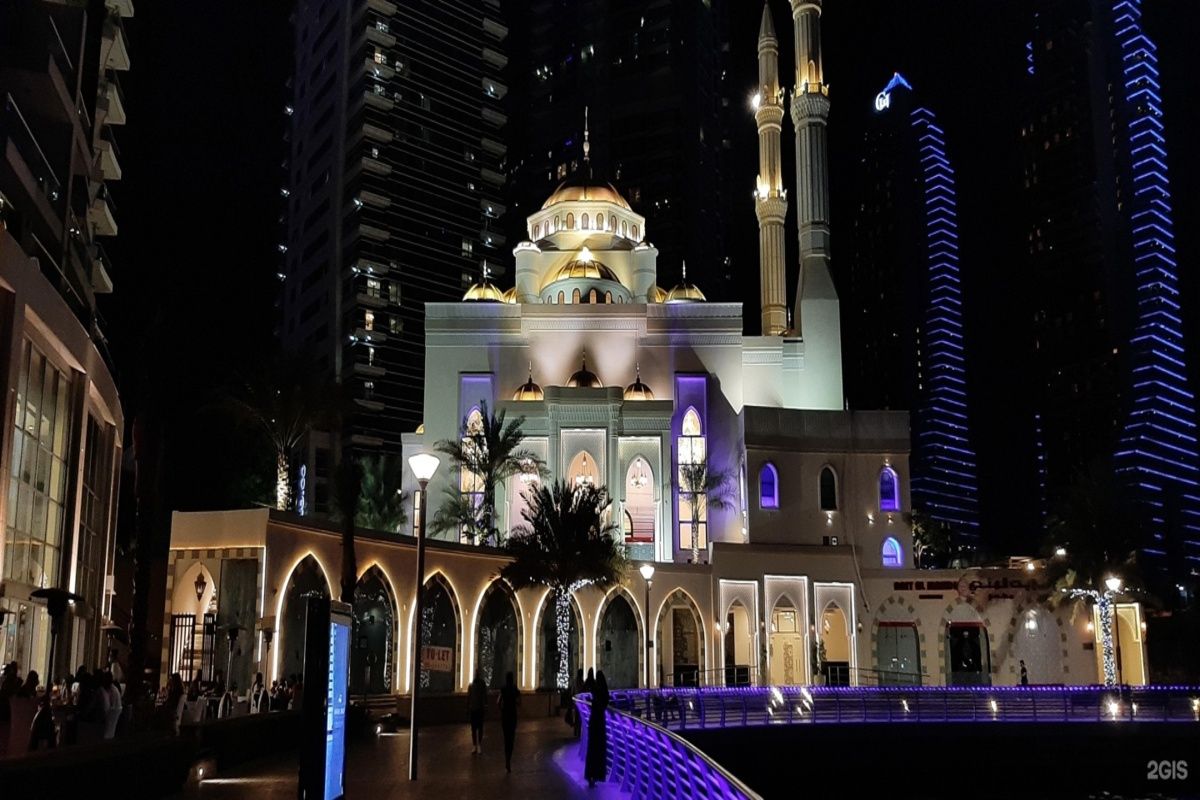 Bin Ahmed Al Mulla Mosque is located near the Marina Walk. Open to all Muslims. Inside, you can marvel at the awe-inspiring architecture, recite the holy Qu'ran or pray. You can easily spot this mosque as the cream-coloured walls, and golden-tinted domes stand out from the neighbouring urbanised, glass-covered buildings.
Do not hesitate to explore the arabesque architecture, with Arabiccaligraphi adorning the interior walls and large Persian carpets and marble pillars holding the colourful ceilings.
Considering curious visitors, Sunday tours range from 10:00 AM to 11:00 AM. For more booking information, check this link for the mosque tours.
Dine in the outdoors restaurant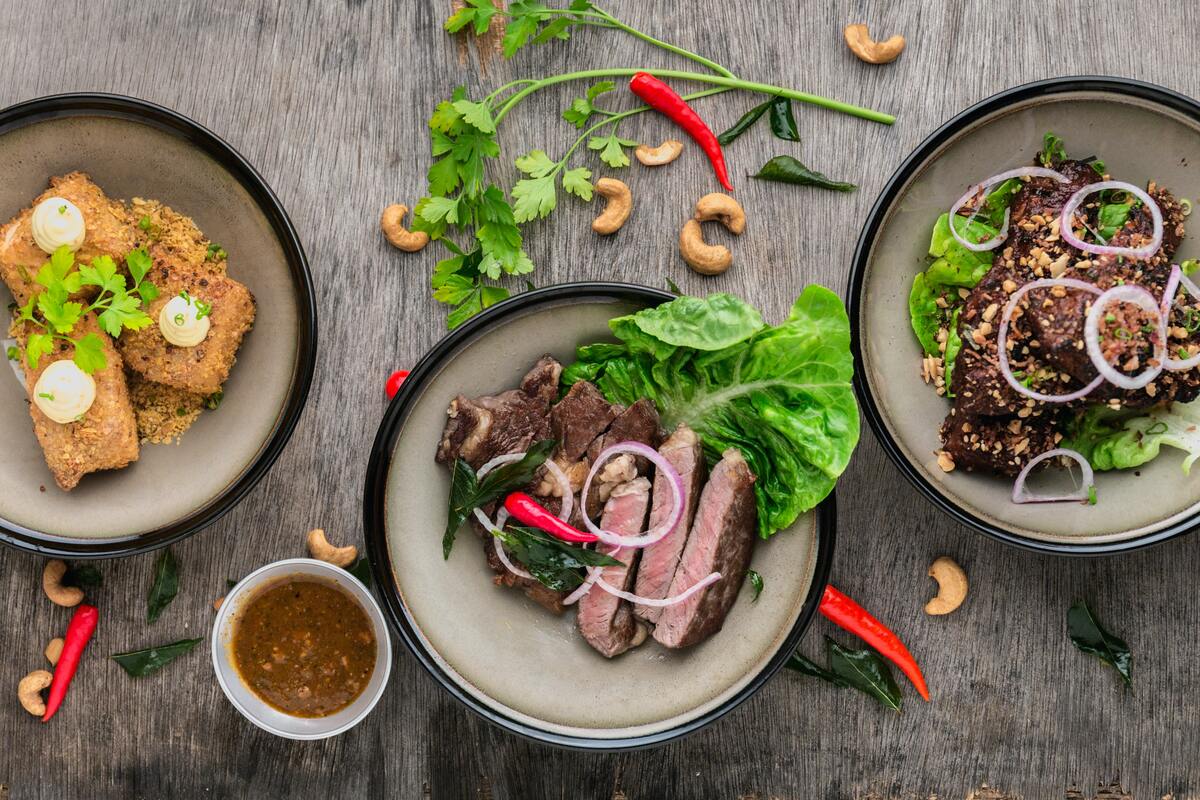 There are many restaurants and cafes around the Dubai Marina, and when you get hungry, you might feel slightly indecisive about which eatery to choose. Out of all the lovely eateries, here are some options to start exploring.
Cargo Dubai 'Pier 7'
For a more sophisticated dining experience, try Cargo Dubai, a side eatery that brings Asian cuisine with the nostalgic aesthetic of 60s Hong Kong. There is a mouth-watering seafood menu and a sophisticated collection of cocktails and wine.
Location: 3rd floor, Pier 7, Dubai Marina
Opening Hours: Saturday - Thursday, 12:00 PM to 2:00 AM
Wagamama restaurant
Are you craving a warm bowl of soup ramen? or perhaps a creamy curry dish? Then look no further than Wagamama restaurant. If you are searching for culinary innovation, look no further than this restaurant. with their authentic menus that renovate and periodically changed to suit your palette. The cooks of Wagamama understand the effect of every ingredient, and they use that knowledge to get closer to perfection.  
Wagamama restaurant caters to your appetite and offers kids cooking classes every weekend morning from 11:00 AM to 12:30 PM. Kids ages 3 to 11 can come with their parents and explore the culinary world. The kids are offered an adorable chef's costume, snacks, and the fun of learning, all at 50 AED.
Location: Promenade level Dubai Marina Mall - Dubai
Opening Hours: Sunday - Wednesday, 11:00 AM to 11 PM. Thursday - Saturday, 11:00 AM to 12:00 PM
Zaatar W Zeit
The beauty of Dubai Marina's walk is that it offers cuisines for all different tastes. No matter what you deem delicious, it is guaranteed to be satisfied. Zaatar w Zeit is a restaurant named after the spice zaatar and olive oil, the two staples in Lebanese cuisine. Offering street food from cheesy halloumi to a collection of different manakeesh.
Location: Marina View Towers - Marina View Tower A - Braih St - Dubai
Opening Hours: Sunday - Monday, 9:00 AM to 12:00 AM.  Tuesday - Friday: open 24 hours
Dinner Cruise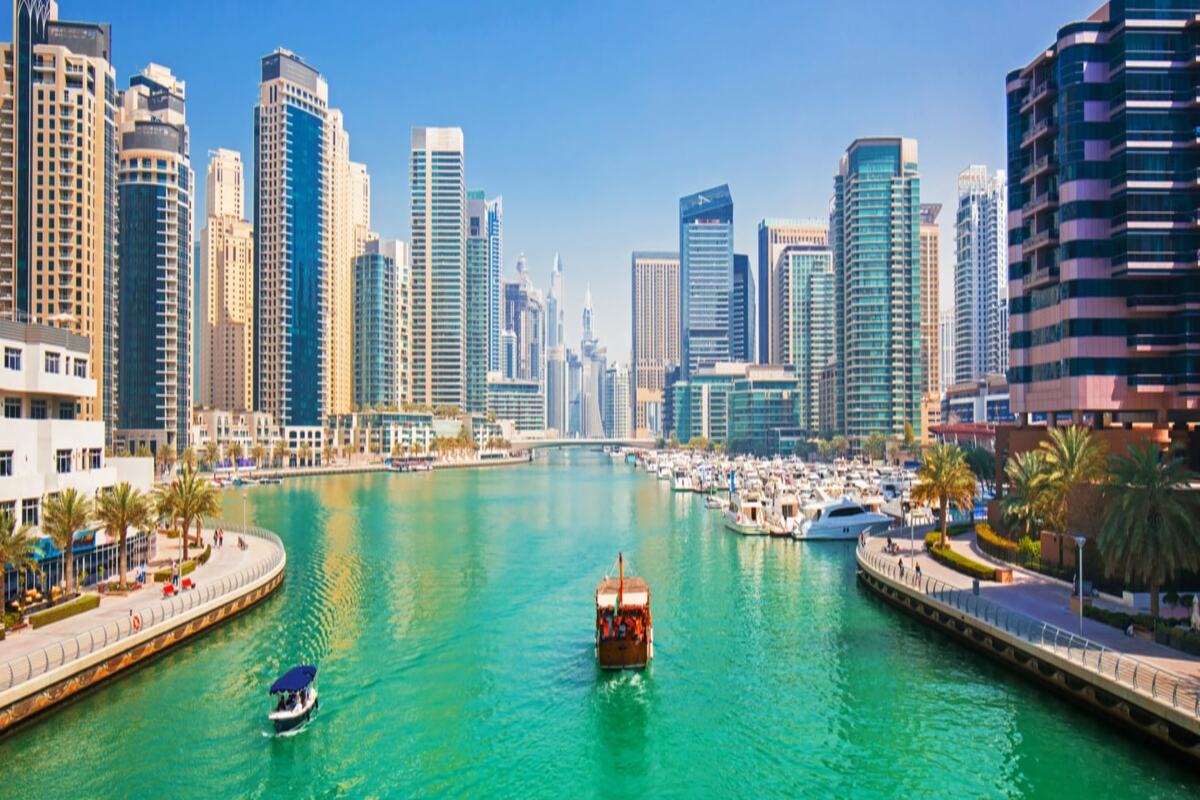 Reserve a place at Dubai Marina Cruise. Admire the sight from the city boat. Enjoy the relaxing music, international buffet menu and a variety of beverages.
Enjoy the live music while chatting with your friends on this relaxing voyage. The cruise goes through Dubai marina Lagoon, offering drinks and dates as a treat. On humid days you can still visit as the Dhows has a lower deck with air conditioning seating. There are live performances, and live music is performed in different languages from English, Arabic and Hindi, all played by talented musicians and DJs on board.
Take the Metro to Dubai Marina Walk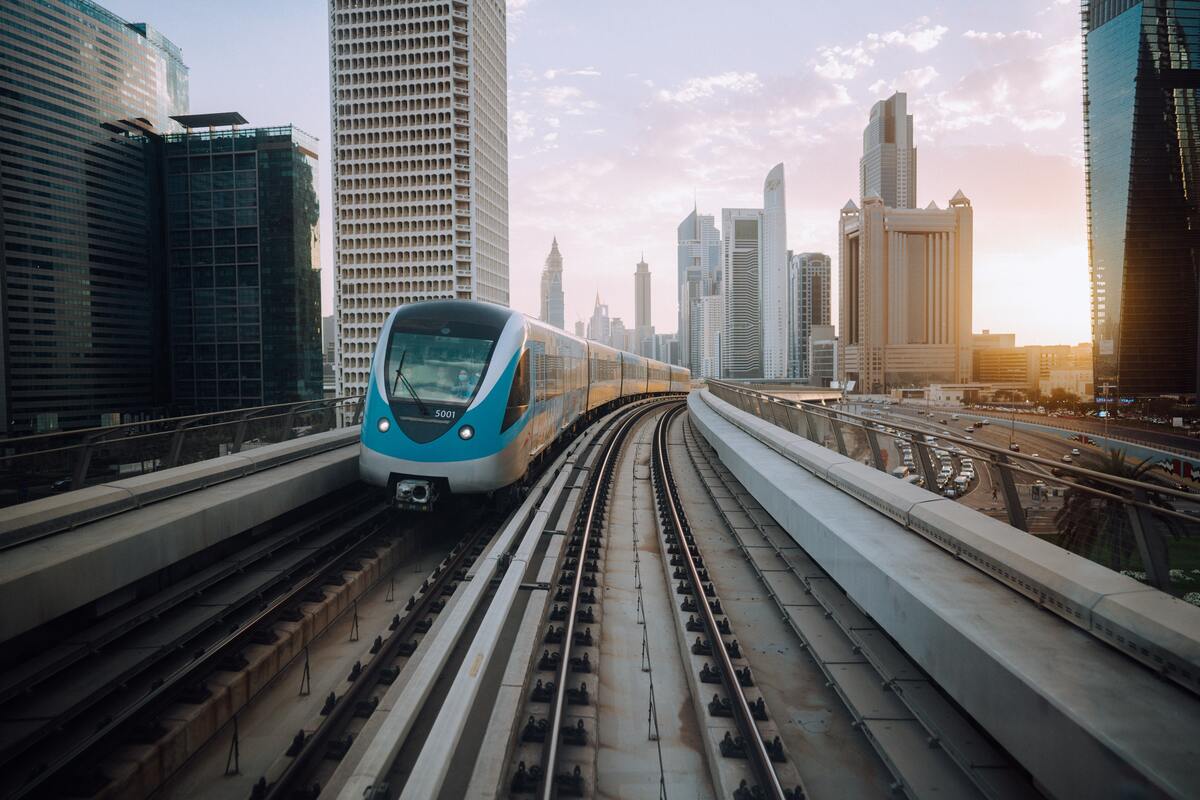 Although you can drive to Dubai Marina walk, it is preferred to take a bus or the Metro. Stop at either Damac Properties metro station or Jumeirah Lakes Towers metro station. Each station is connected to the Marina tram that stops taking you directly to Dubai Marina walk.  
Also read: