If Bur Dubai is the heart of Dubai, then Meena Bazaar is the soul. Famously known by the residents of the emirate as Little India, the streets of this Bazaar transport you to the colourful markets of South Asia. From jewellery, clothes, accessories, and food to even children's toys, the market has it all.
Read on to explore the bazaar of Bur Dubai that brings comfort to the hearts of so many around Dubai.
Bur Dubai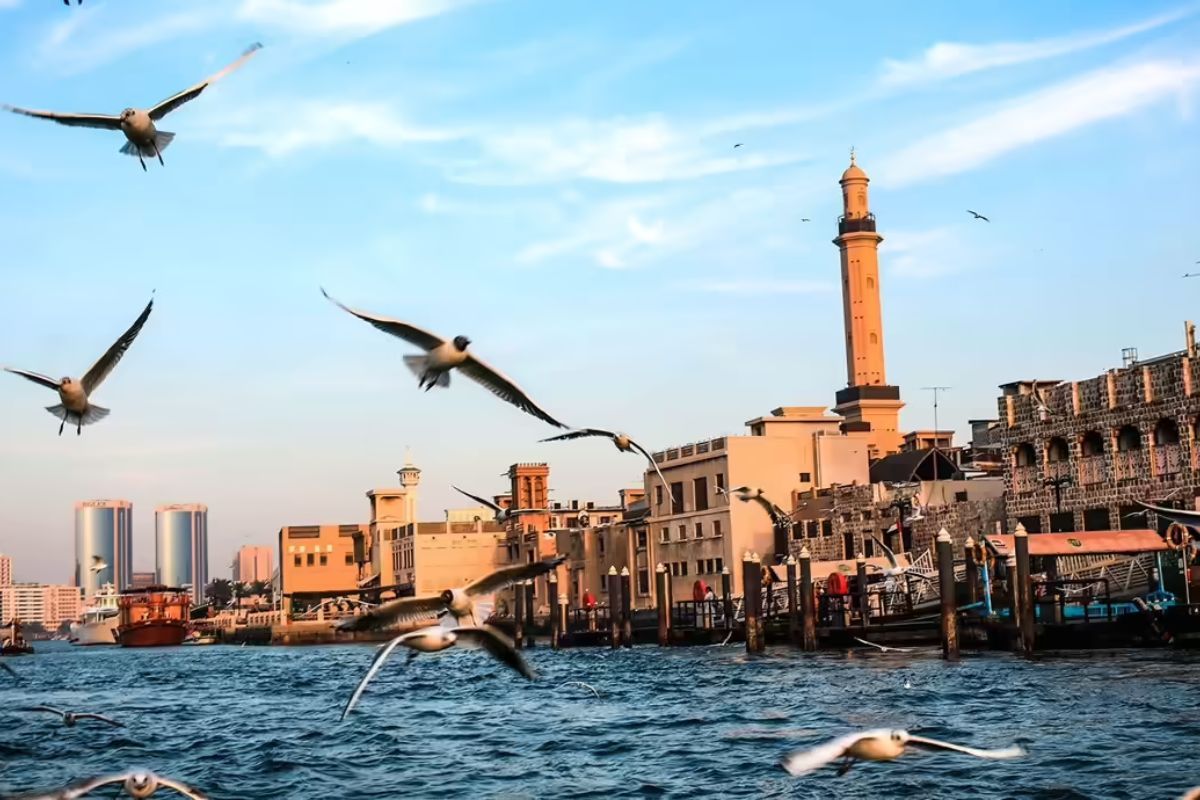 Before we get into the bustling part of Bur Dubai, let's walk you through the host of this multicultural wonder. Bur Dubai (بر دبي) literally translates to 'Mainland Dubai'.
Long before the skyscrapers and tourist attractions made their homes in the place thousands now call their home; Bur Dubai was where it all began. Located to the west of Dubai creek lies one of the oldest neighbourhoods in the Emirate. And while the area has changed significantly over the past years, the spirit and rich heritage of its past still linger within its streets.
Aside from the historical importance of the neighbourhood, Bur Dubai has a lot more to offer. The area is home to some famous tourist attractions such as Al Fahidi historical neighbourhood, Al Fahidi souq, Abra Creek, Burjuman, Dubai Museum, Jaddaf Waterfront, Meena Bazaar, Sheikh Mohammed Bin Rashid Al Maktoum Centre for Cultural Understanding (SMCCU), Textile Souk, XVA Art Gallery, Hotel, and Cafe, and more.

Meena Bazaar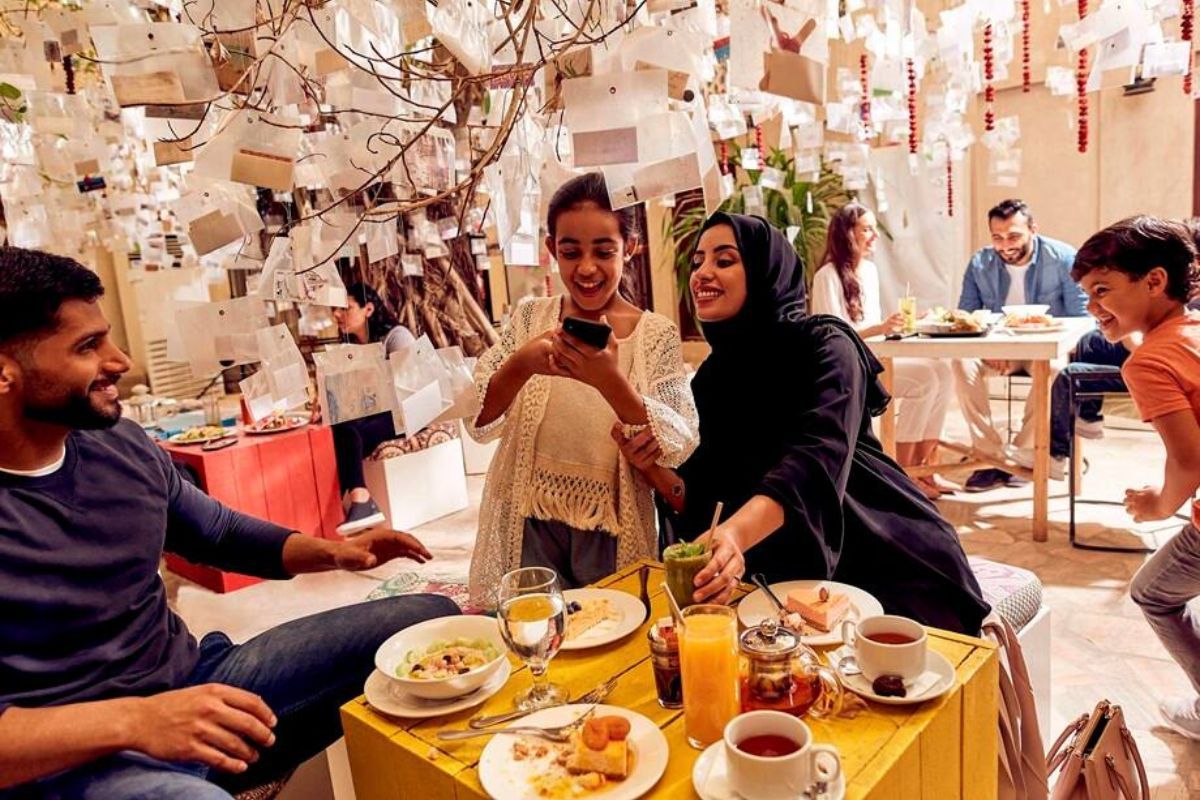 While the street has always been a treat to the visitor's eyes, it wasn't always called Meena Bazaar. The Bazaar which translates to market in English, earned its name in the early 1970s from a store stationed at the forefront of the street. Previously called Shardha Trading, when the shop renamed itself to Meena Bazaar, so did the street.

When you first enter the streets of Meena Bazaar, you are immediately met with the energy that emanates throughout the area and livens up the space. From the warm and umami fragrance of freshly prepared street food wafting through the air to the mannequins lined up in vibrant colours, the area will immerse you.

Food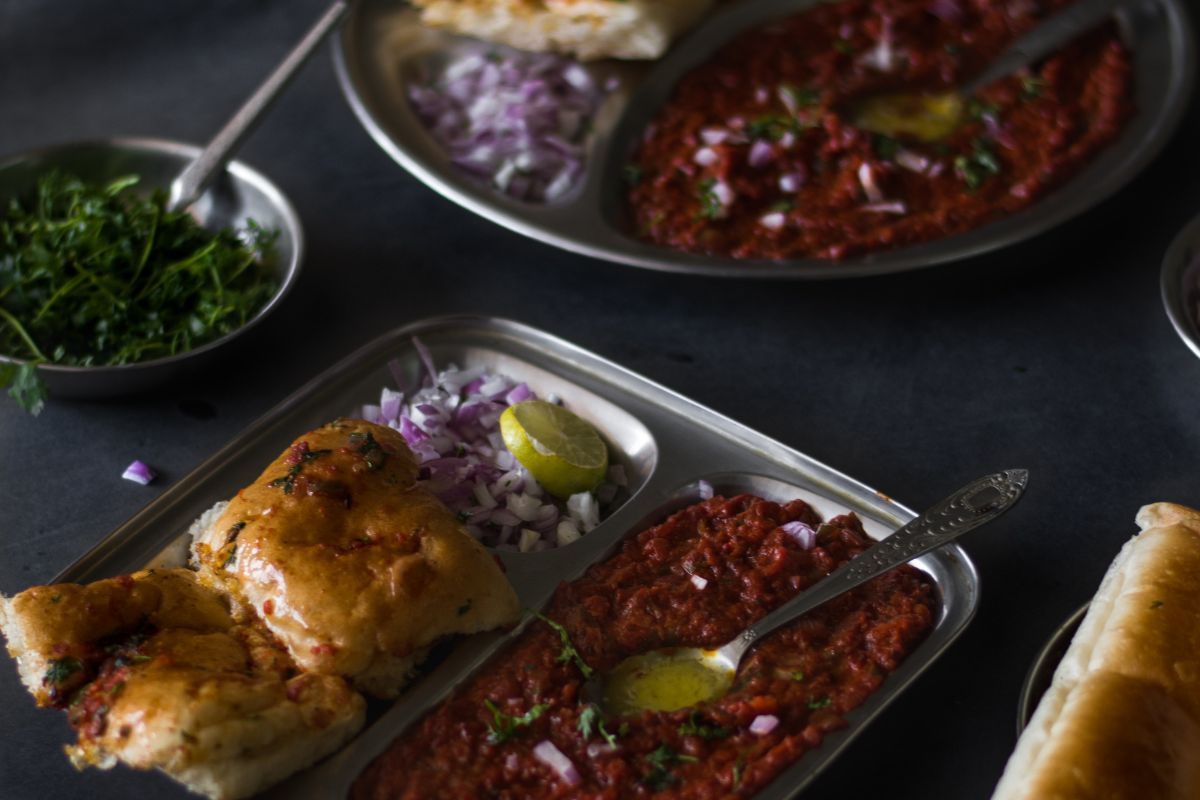 Starting off with food is the only right way to start. While Meena Bazaar is famous for its shopping stores, people come from around the Emirate to enjoy the food prepared fresh and served hot on the streets. Vada Pav's (mashed potato patty burgers) to felafels and shawarma's, you name it, and you'll find it in Meena Bazaar.
Farsian Cafeteria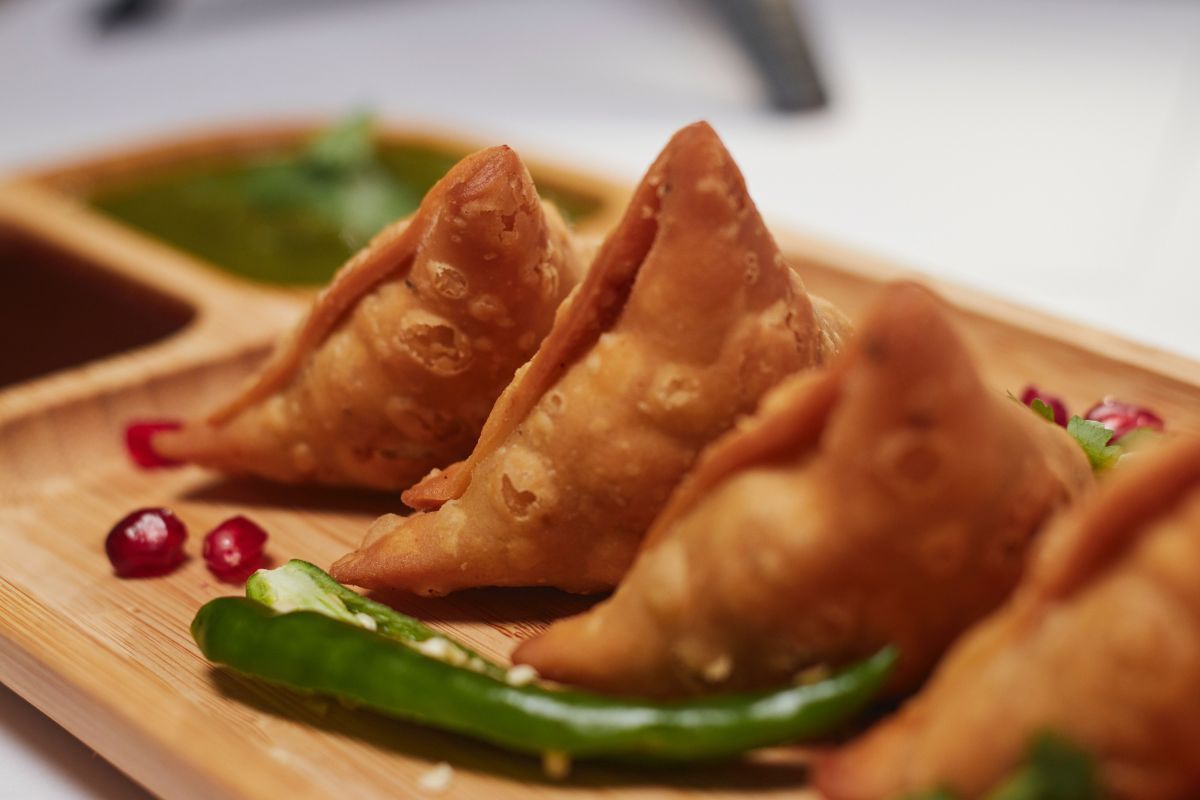 Perhaps the most well-known cafeteria in the area, the join started in the 1980s and sells its sandwiches at an insanely affordable price of AED 3. Their aloo vada sandwich is a must-try! Filled with a filling and generous amount of potato patties and topped with mint chutney and salad, the sandwich is wrapped in traditional Arabic flatbread.
Location: Near Choithram Supermarket, Street 44 B, Meena Bazaar, Dubai
Timings: Daily, 4 AM – 12 AM
Contact: 0507579453
Picnic Home Restaraunt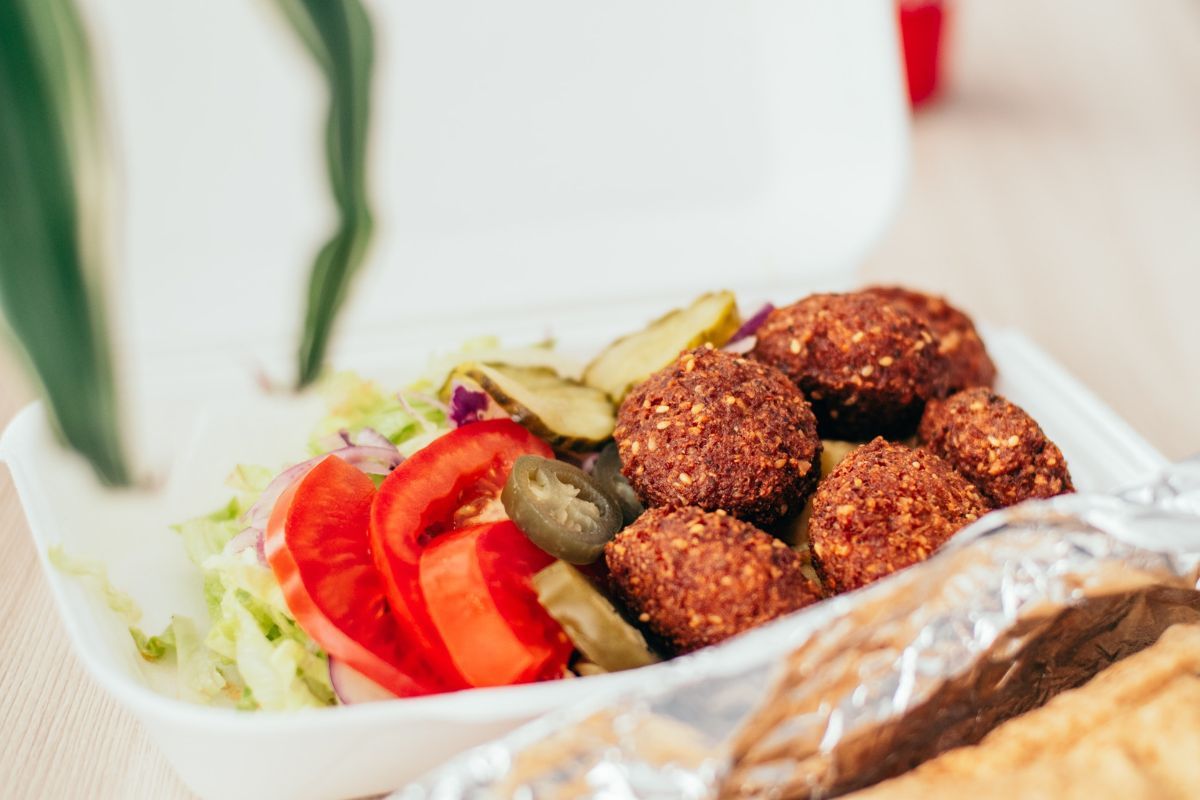 If you want a late-night snack, here's the place to go! The Lebanese restaurant serves a wide range of food. From crispy and juicy barbecues to crunchy salads and the classic hearty, catch a quick bite at this restaurant if you're craving Arabic food.  
Their sandwiches start from AED 5 onwards, and their meat platters start from AED 25. The spot also has Biryanis and a range of beverages such as fresh juices and, of course, your favourite, Karak chai.
Location: Al Sharafi Building - G Floor - Dubai
Timings: Friday 12 PM - 4 AM, Saturday - Thursday 9 AM - 4 AM
Contact:  04 352 6629
For more information, visit Home Picnic.
Roti Vegetarian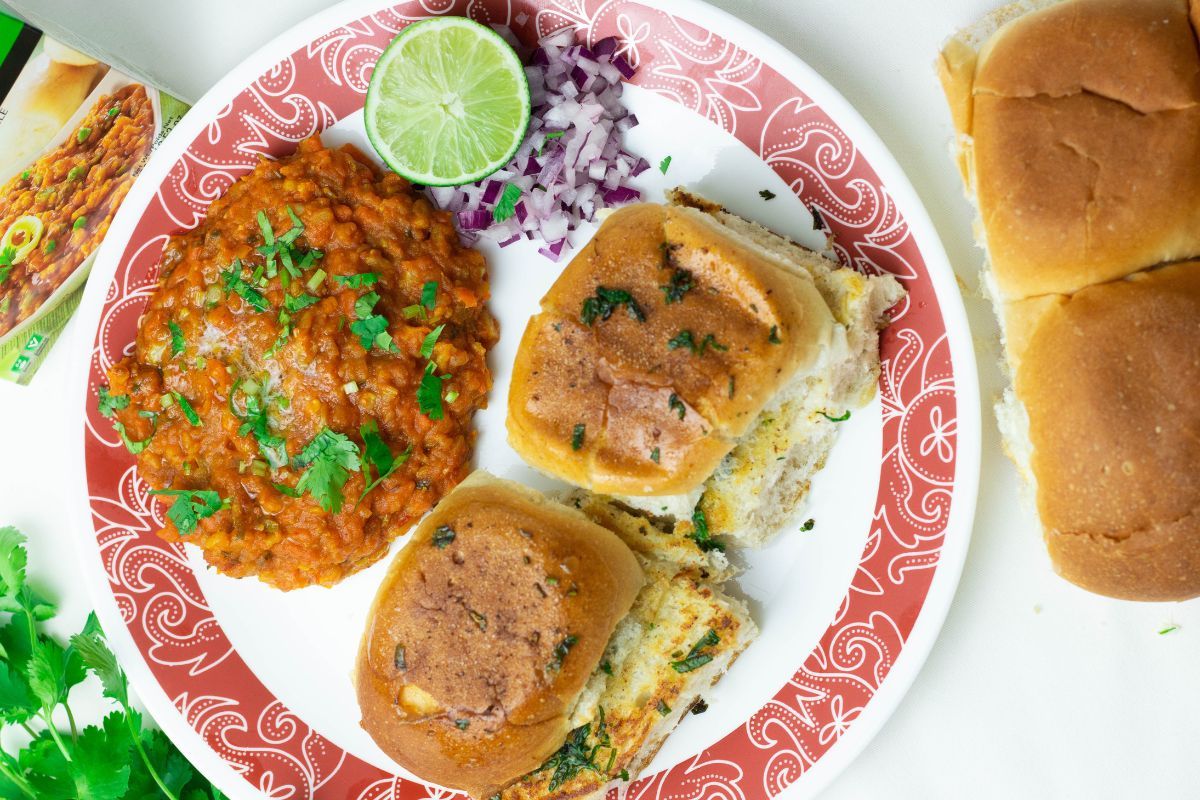 Looking for vegetarian options? No worries, Meena Bazaar has those too!
The North-Indian restaurant is home to delectable vegetarian restaurants. The dishes on their menu start from AED 6 onwards. You can enjoy crispy Indian parathas (stuffed flatbread) or perhaps start off your morning with a Chole Bature, seasoned chickpea curry with fried flatbread from their breakfast menu for AED 12. And if the heat is getting to you and you need to cool off with something cold and sweet, they also have lassi's, sweet/salty yoghurt drinks starting for AED 6, or go fancy with their mango lassi for AED 10.
What's an Indian joint without its chaat, street food? You can find a range of tangy street food prepared to your preference at this joint. From their sev puris and paani puris at AED 6 to more filling dishes like kachoris and dahi balla at AED 10. They have your mid-shopping cravings covered.
Location: Meena Bazaar, Dubai
Timings: Friday - Thursday 8 AM - 12 AM
Contact:  04 359 6100
Jewellery Shops
From gold to diamonds, silver and more, Meena Bazaar has jewellery shops plenty. Whether you're looking for something decked up for a wedding, perhaps an engagement ring or just a bracelet or anklet for your day-to-day wear. You'll find it all here. Some of their most popular jewellery stores include:

Damas Jewelers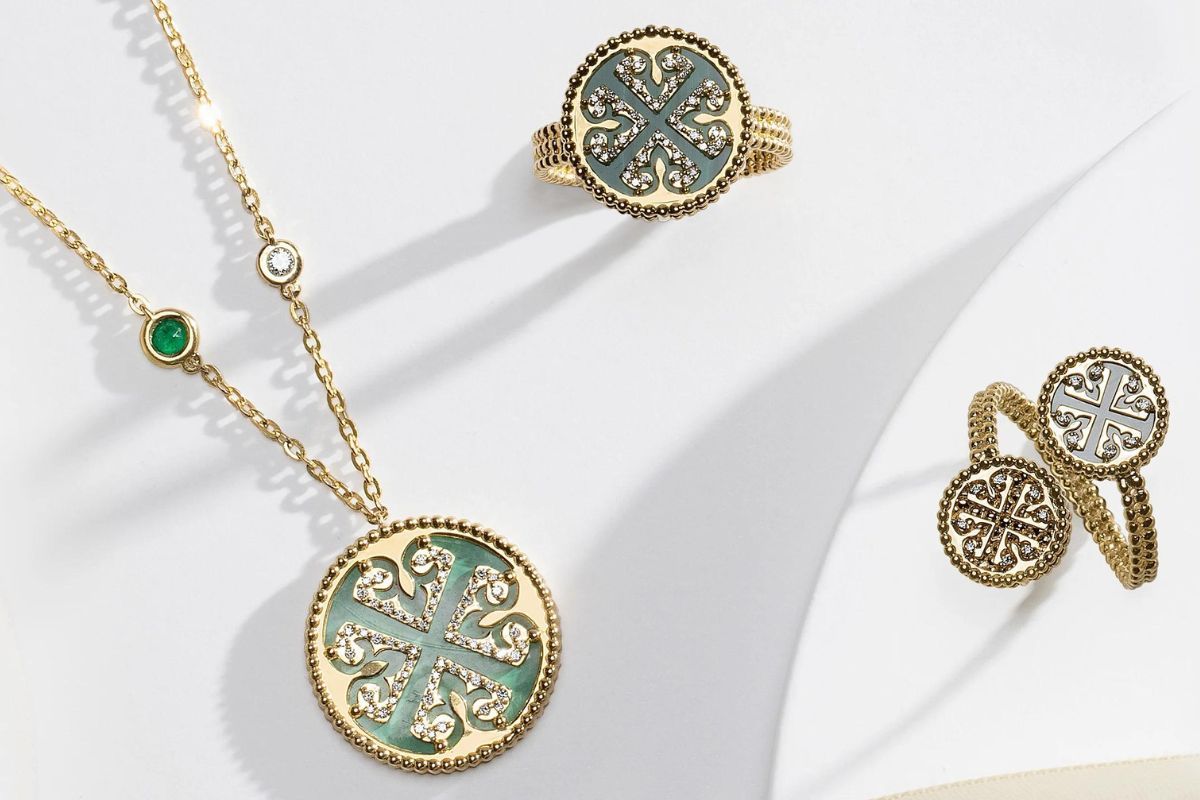 The brand first launched in 1907, over 100 years ago. The store is well known for its Arabian-centered jewellery designs.
The store has a physical store as well as an online store for its members and all visitors. Choose from their wide selection of beautiful Arabian style jewellery.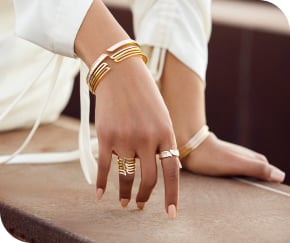 Location: Al Fahidi St UNIT 1& 2 - Bur Dubai - Dubai
Timings: Saturday - Thursday 10 AM - 10.30 PM, Friday 10 AM - 12 PM, 4 PM - 10.30 PM
Contact: 04 353 5119
For more information, visit Damas Jewellers.
Malabar Gold and Diamonds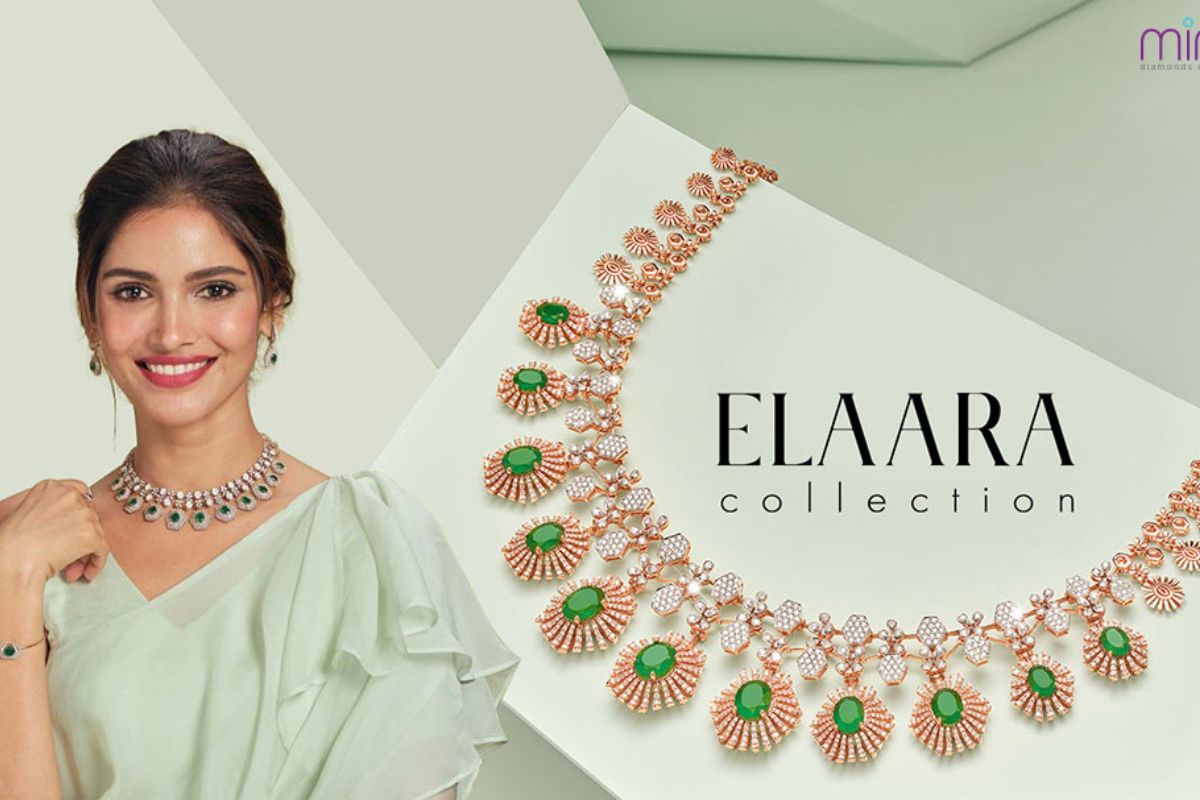 Led by Mr. M P Ahammed, Malabar Gold and Diamonds was founded in 1993 and continues to be a reliable company for those looking to purchase gold and diamonds within the region. The store's headquarters are in the historic city of Kozhikode, where it all first began.

Located in Meena Bazaar, the two-storey store also has an online store which offers customers the chance to browse online before they go in. Their staff are trained and knowledgeable about the jewellery they house and are available for you to consult when you're confused about a range of your questions.
Location: Meena Bazar Cosmos Lane, Near Dubai Museum - Dubai
Timings: Friday - Thursday 10 AM - 10.30 PM
Contact: 04 388 7916
For more information, visit Malabar Gold and Diamonds.

Clothing and Textiles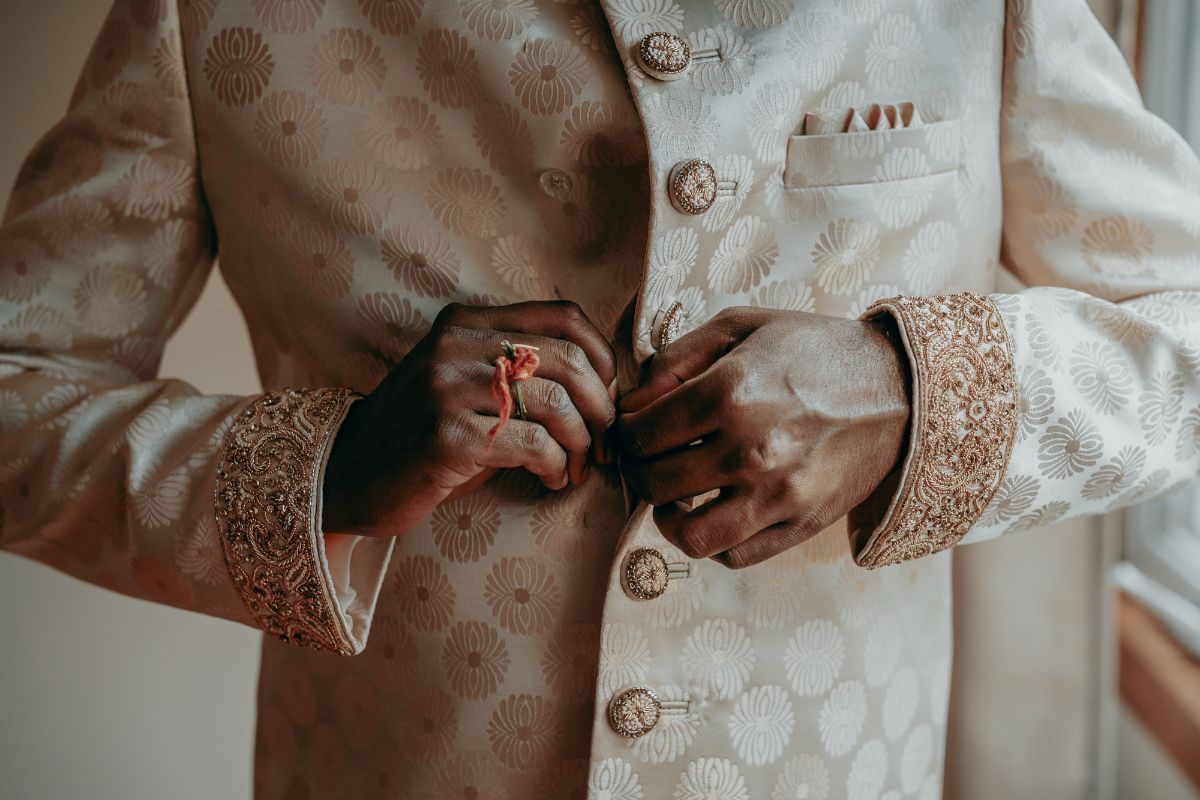 Whether you're looking for traditional attire from the streets of Karachi or the narrow alleys of Mumbai, Meena bazaar will give you access to both. From salwar kameez suits from big names in the industry to local shops with indie designers, you have your pick of the best.
Nishat Linen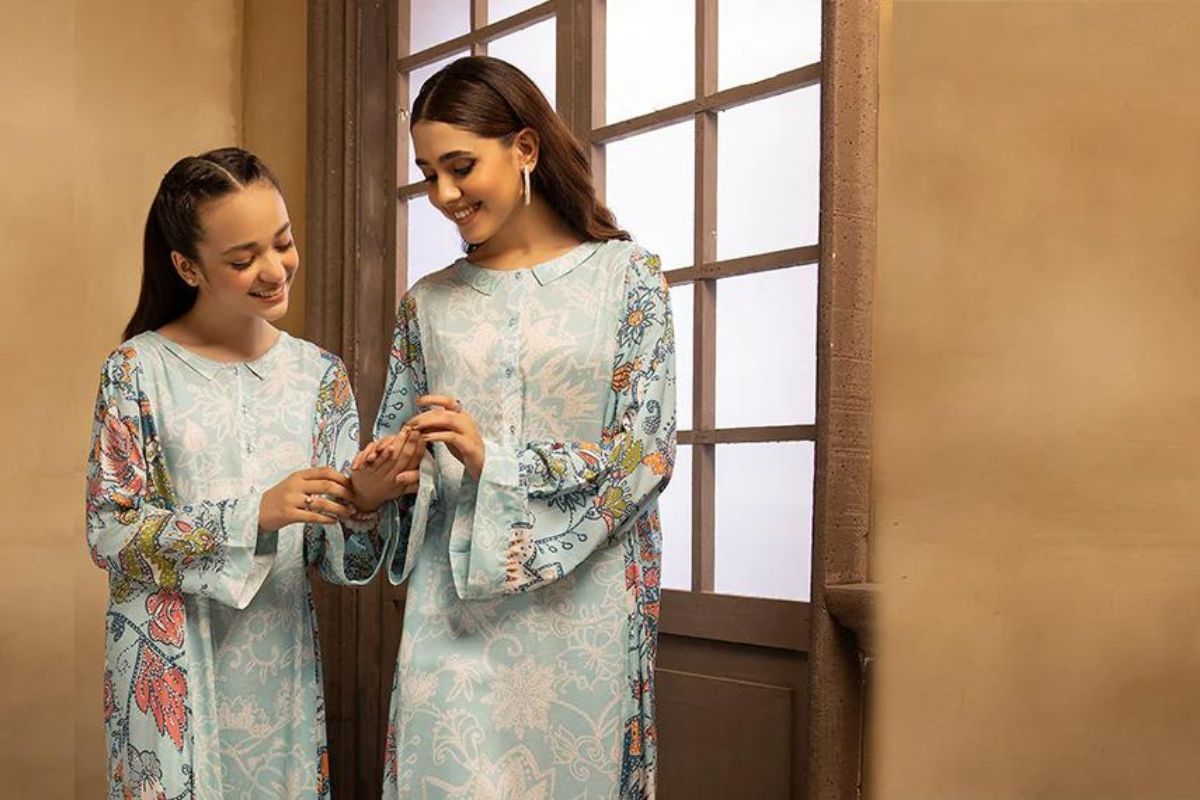 Bringing one of the biggest fashion houses from Pakistan to the bustling desert of Dubai, Nishat linen is a hotspot for those looking for Asian clothes. From Kurtis, to unstitched suits, to fusion clothing, the store caters to the multicultural audience of the region.

The Pakistani store also has an online store which regularly has offers and gives first-time users a discount of up to 10%.
Location: Al Souq Al Kabeer - Dubai
Timings: Friday - Thursday, 9 AM - 11 PM
Contact: 04 367 1412
For more information, visit Nishat Linen

Regal Fabrics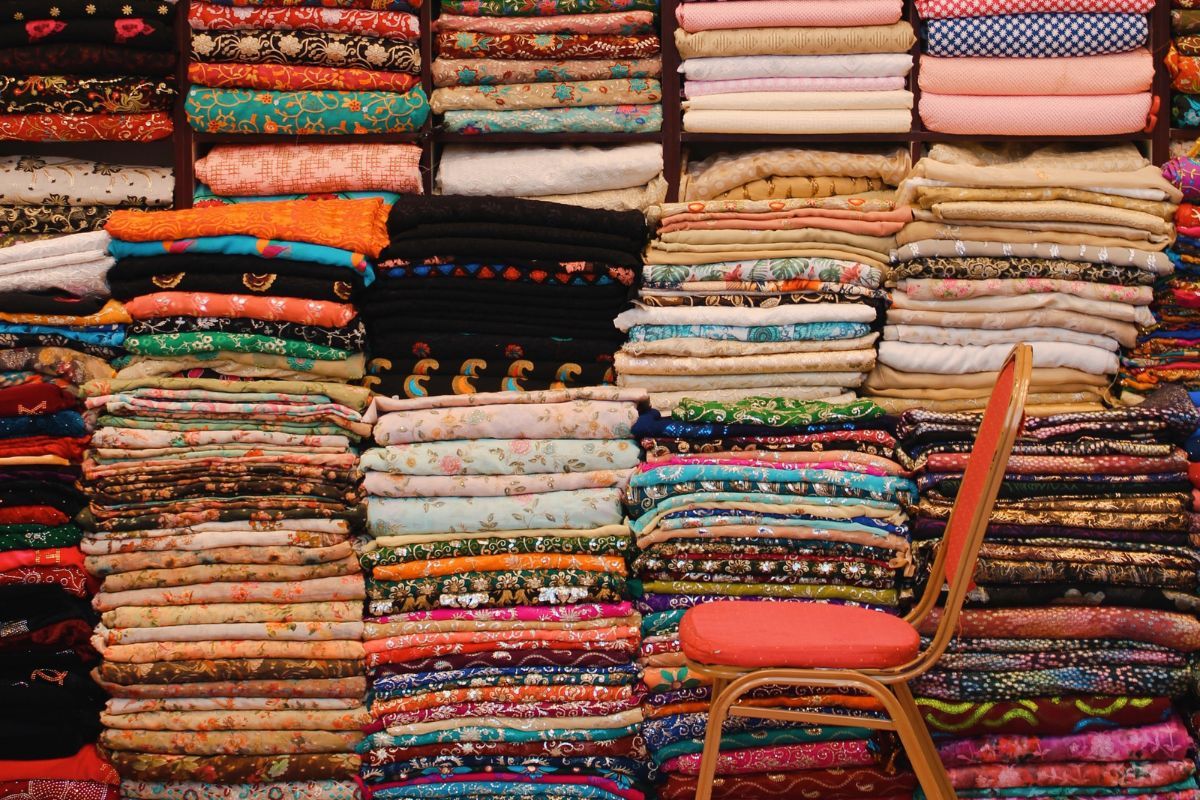 Why buy ready-to-wear when you can design your own clothes?
With over 15 stores across UAE, Qatar, Oman, and KSA, the Regal Fabrics company houses a variety of fabrics. From laces, silk, crepe, linen, brocade, embroideries and a range of digital and discharged prints. You will also find some fabrics that are not easy to come by in the region in this store, such as Chantilly laces, embroidery, voile, organza, crepe, georgette, and other handcrafted fabrics.
You can also purchase fabrics on their online store.
Location: 17 50 B St Cosmos Lane, Opposite Meena Jewelers, Meena Bazaar - Dubai
Timings: 9.30 AM - 10 PM
Contact: 04 359 6123
For more information, visit Regal Fabrics
Also Read