Overview:
Mushrif National Park is a park situated close to Khawaneej Road, covering an area of 1300 acres (5.25 square kilometres). The park was established by Dubai Municipality in the early 1980s and vastly expanded and renovated in 1989.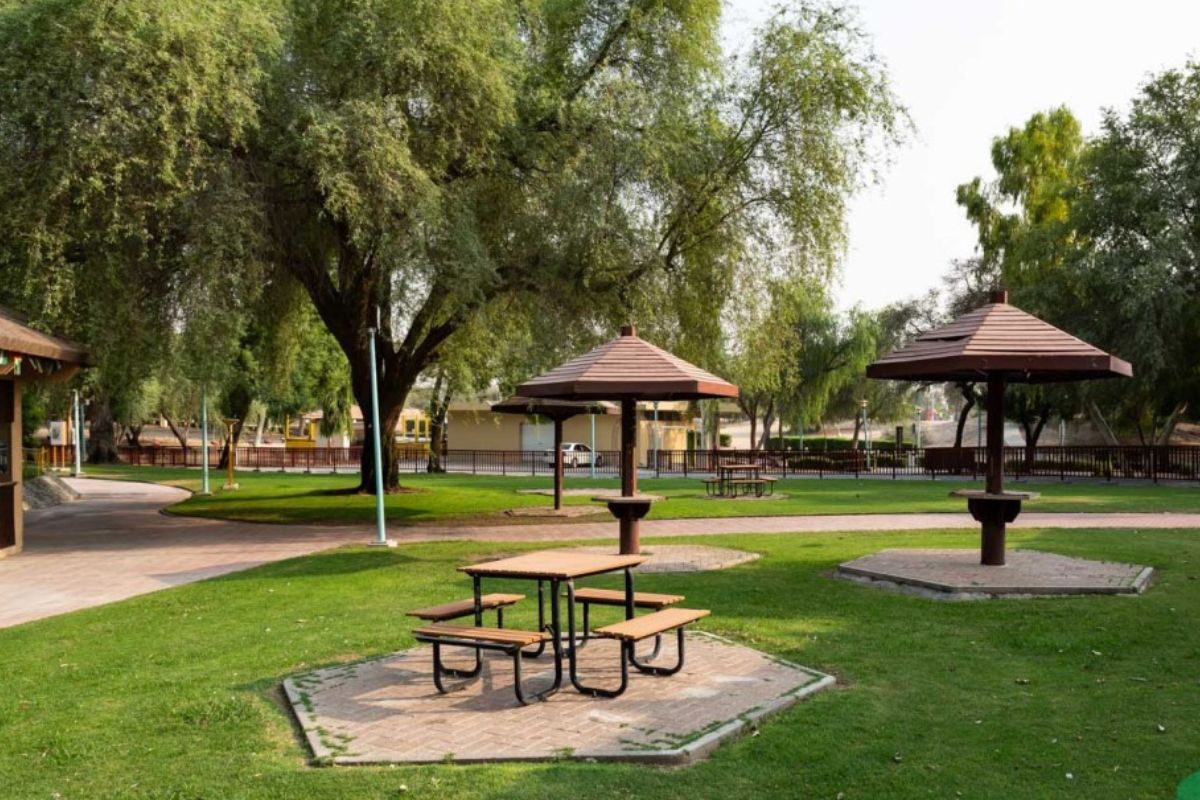 In Dubai, public parks are created as places for families to unwind. However, there is a lot of variation when it comes to the activities they provide. And for this reason, Mushrif Park is considered one of Dubai's top parks. Mushrif Park has become a popular destination for families and groups of friends due to its variety of activities for people of all ages.  Since the park has been around for decades, it has evolved over time to accommodate all visitors, whether they are animal lovers or adventure seekers.
The famous Ghaf trees, which are native to the UAE, bloom in their natural habitat at the park. Undoubtedly, too much human activity can lead to the trees in the area being put at risk. Because of this, the park collaborated with experts in the field to develop a way for visitors to experience this environment without endangering the forest; visitors are only permitted to walk on designated trails, and access is limited.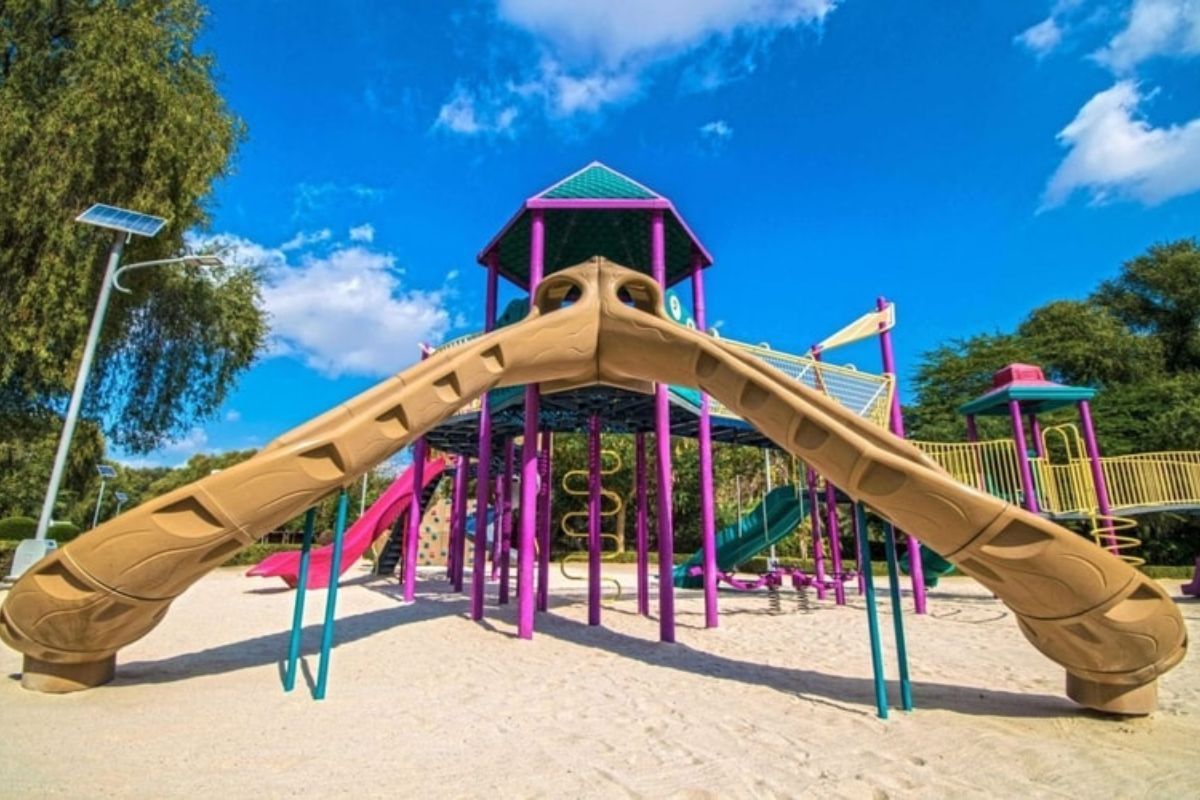 In addition to the area's unspoiled natural beauty, there are many man-made attractions here, including the International Village, an astronomy center, and barbecue facilities.
With so much to discover at Mushrif Park, here is a list of activities you can try out on your visit!
The park is open daily from 8:00 AM to 11:00 PM
The entry fee to Mushrif Park is 3 AED per person, and 10 AED per car.
The Main Attractions
Make a Splash at the Swimming Pool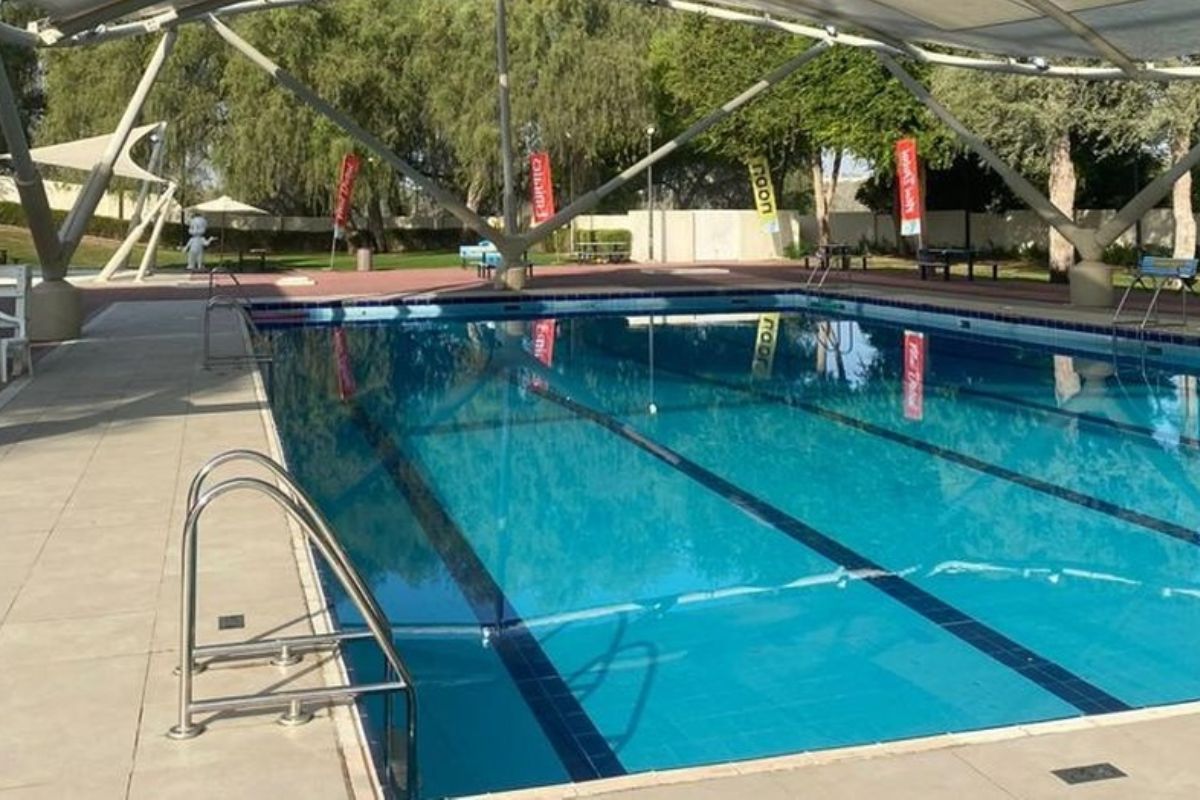 Take a refreshing swim in the Mushrif Park swimming pool. There are two pools, one for men and another for women, that are open from 9:00 AM to 9:00 PM. To use the pool, you must pay a fee of AED 10 for adults and AED 5 for children using your NOL card. The park has public pools for both adults and children. The pools were renovated in 2019 and have new roof covers. Lifeguards are on duty, and lockers are available.
Try Bird Watching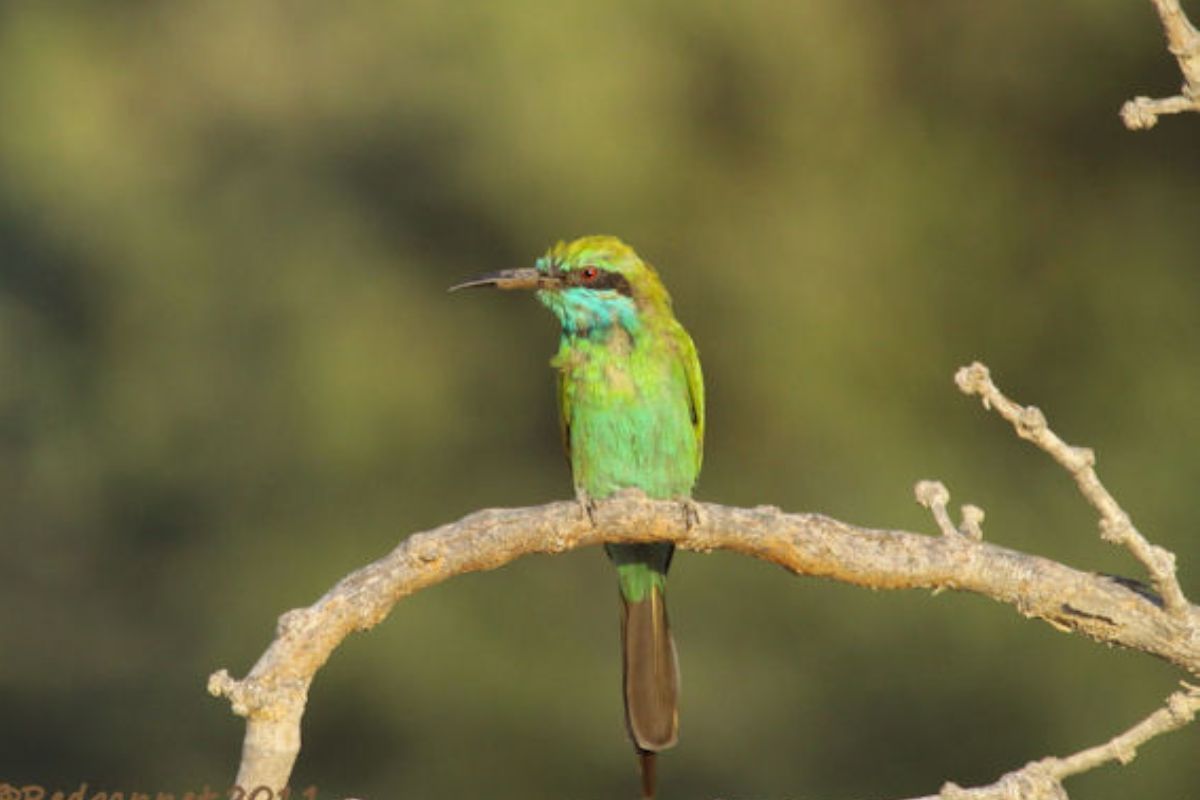 Not only can you enjoy the stunning greenery, but you can even observe animals in their natural habitat! Abundant in native wildlife and vegetation, the park is the ideal location to view the magnificent Middle Eastern birds. Mushrif Park is home to at least one hundred different bird species. Soaring through the trees are rufous-tailed robins, yellow-throated sparrows, and Arabian babblers. The pallid scops owl is one of the rare highlights. If you get lucky, you might even spot some peacocks!
Check Out the Cosmos at Thuraya Astronomy Centre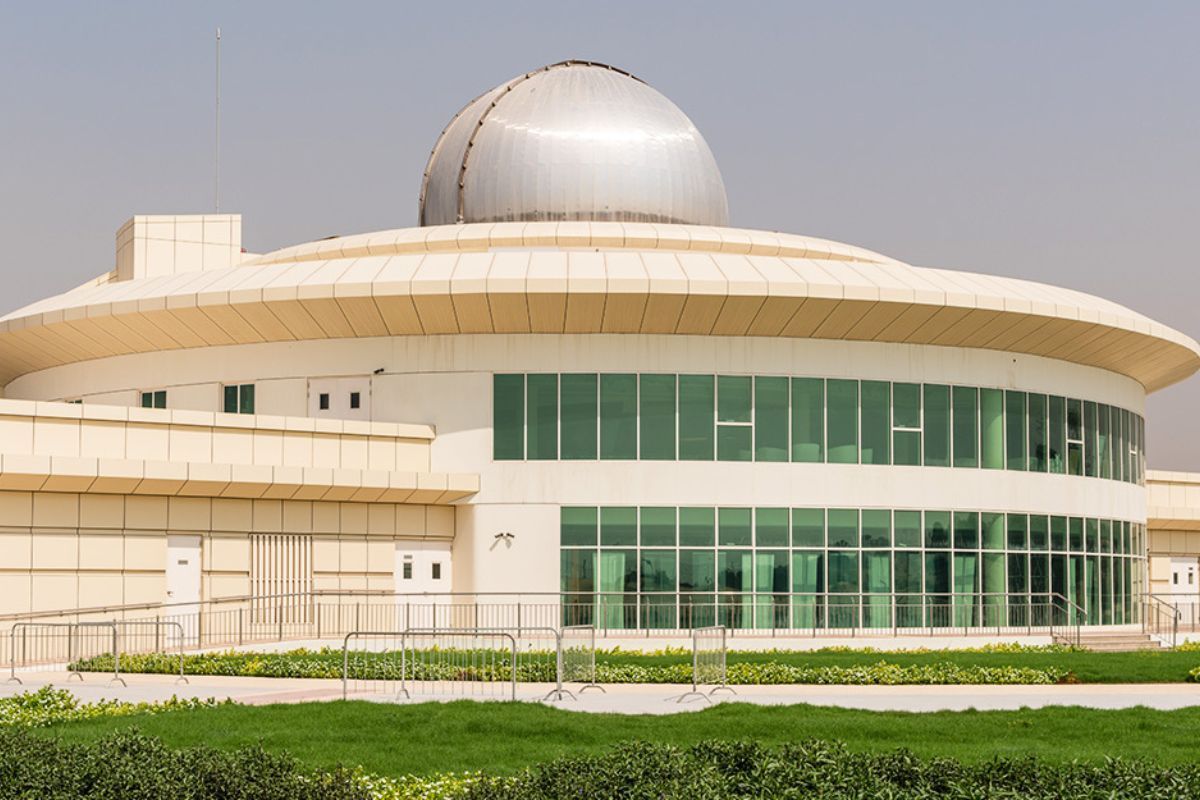 If astronomy fascinates you or you simply want to learn more about celestial bodies,  you must pay a visit to the Al Thuraya Astronomy Centre in Mushrif Park!
The Al Thuraya Astronomy Center was established in 2018 under the direction of His Highness Sheikh Mohammed bin Rashid Al Maktoum. The modern astronomical centre's mission is to advance Arabic astronomy and its cultural heritage whilst also serving the sectors of education and the tourist industry.
The Al Thuraya Astronomy Centre houses all astronomy-related facilities, including a planetarium, an astronomy gallery, and a display of science video games. The center also houses the biggest telescope in the region, which is accessible to the general public for viewing. For AED 20, you can also participate in a tour of the Al Thuraya Astronomy Center, and children can play VR games like Mars Landing and Airplane Simulator for AED 10 per session.
Ride Some Animals at the Equestrian Club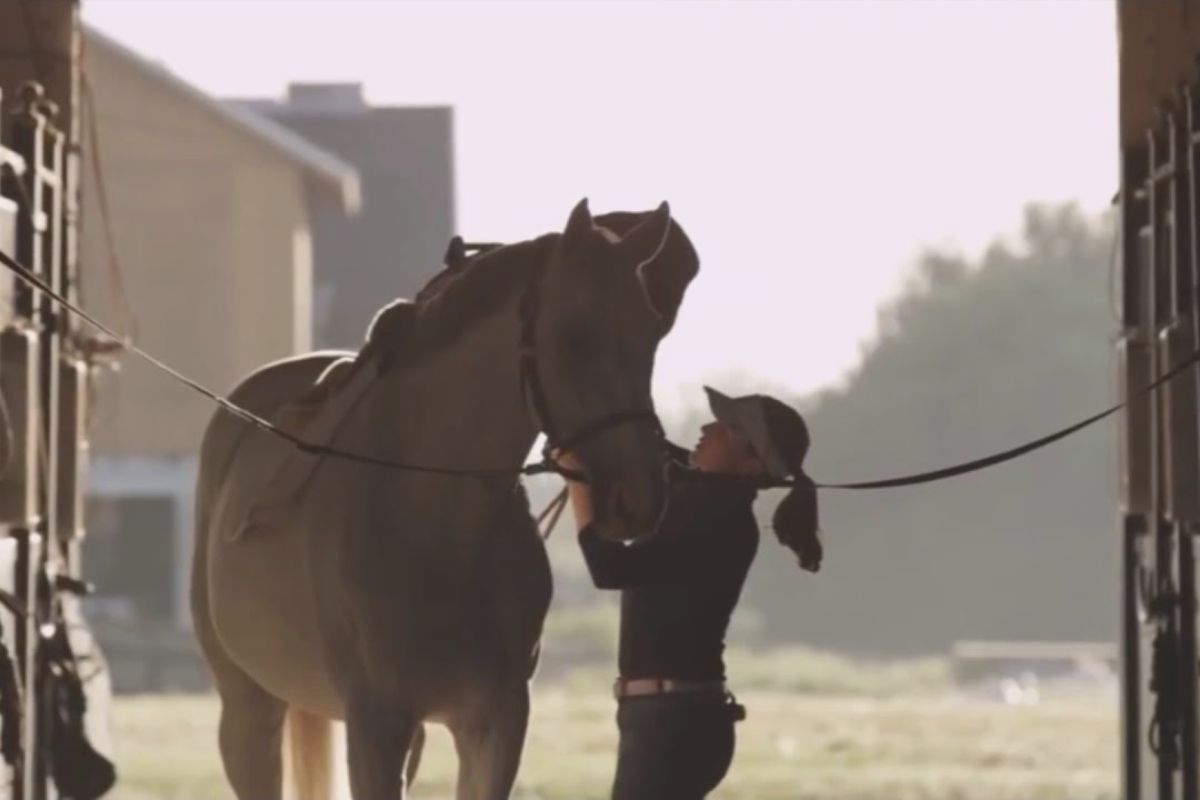 Mushrif Park also has its own Equestrian Club, which provides a unique horseback riding experience in this desert campground and is one of the best places in Dubai for horseback riding lessons. You can explore the desert landscape's natural beauty while riding a comfortable horse and observing the local ecosystem. At the end of your lesson, you may also learn more about horse grooming and feeding. The park is also a great place to go camel riding in Dubai. Visitors can learn about the animals' lives and the traditional Bedouin way of life by visiting the petting zoo and stable. Children can participate, ride, and enjoy a pleasant tour of the area with camels, horses, goats, and more.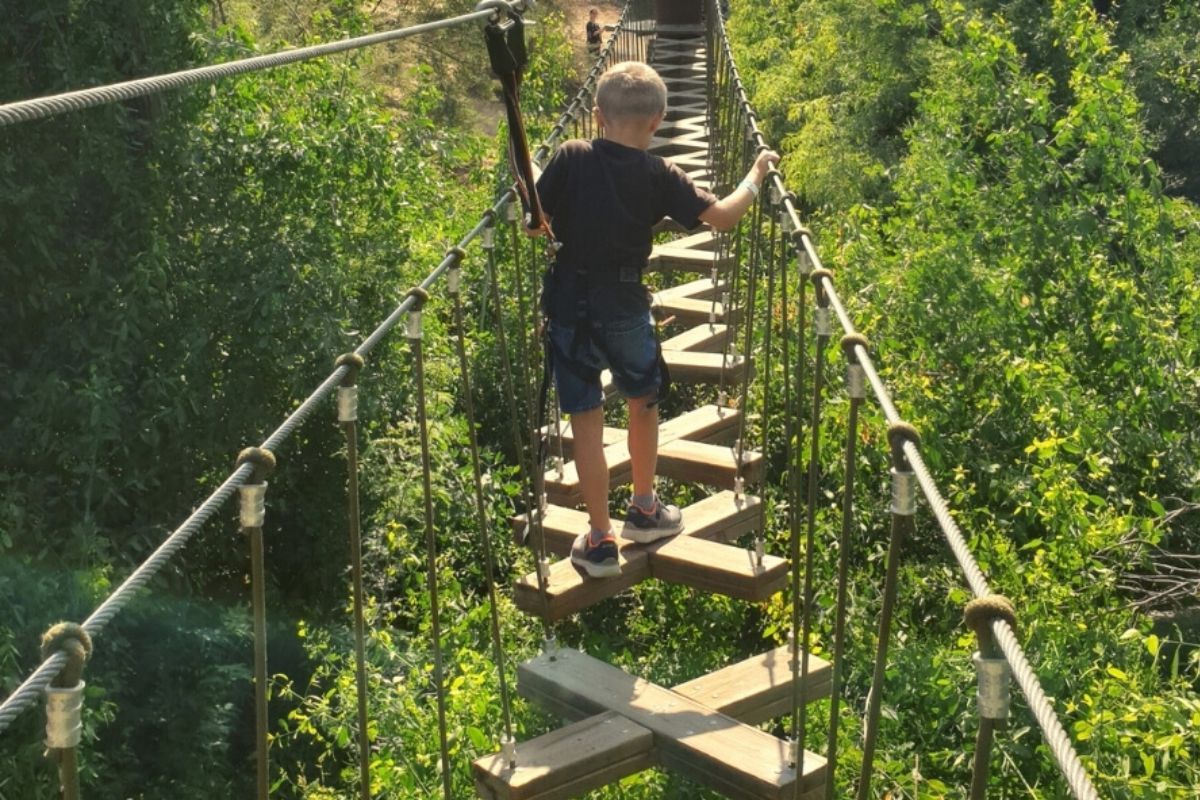 Aventura Park is Dubai's largest zipline adventure park, spanning 35,000 square meters of Ghaf tree forest, where friends, families, students, and groups can get away from the hustle and bustle of city life for some exciting, safe, and unforgettable experiences! It is easily one of the top destinations for thrill seekers who can not get enough of the city's thrilling experiences.
Aventura, located in Mushrif Park, offers over 80 different challenges comprising five difficulty levels, with the goal of completing your run in record time. Choose from the family-friendly Explorador circuit, the more challenging Aventura, Thriller, and Xtreme circuits, or the kid-friendly Discovery and Ranger circuits. The daring 25m Tarzan jump and 160m zip-line across the park are among the more difficult sessions. The challenges include various forest zip lines, electrifying walks on floating and shaky bridges, wooden tunnels that you can only snake through, long cargo nets, and Tarzan jumps that will put your strength and flexibility to the test, and you will, of course, be guided by professional trainers and facilitators to guarantee a stable and safe experience.
Walk Around International Village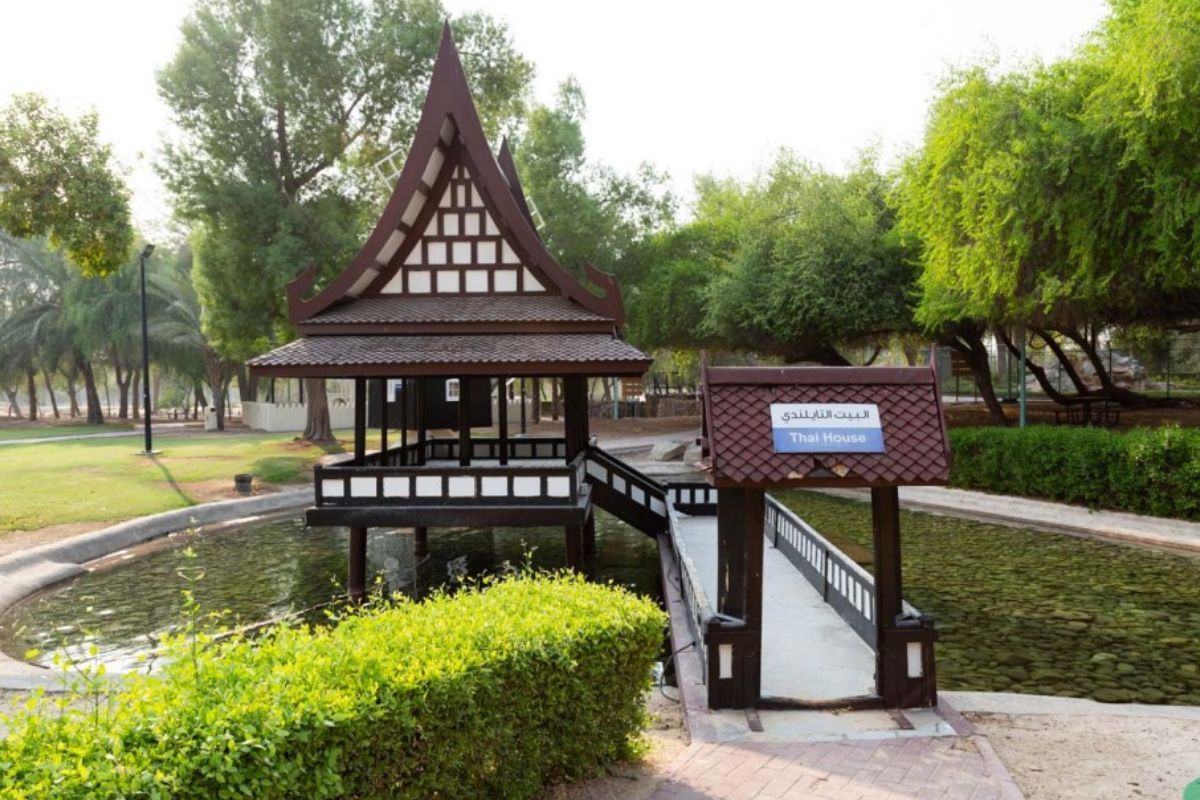 The international village is one of Mushrif Park's most intriguing features. This small section of the park features a display of traditional houses from around the world. It is where you can see a detailed German Hausbarn, a traditional floating Thai house, an English Tudor house, and a variety of 13 other traditional structures. completely unique to this park, you can walk around and freely explore the mini village! You can even find a go-karting track, a merry-go-round, and a train around the corner.
Get Active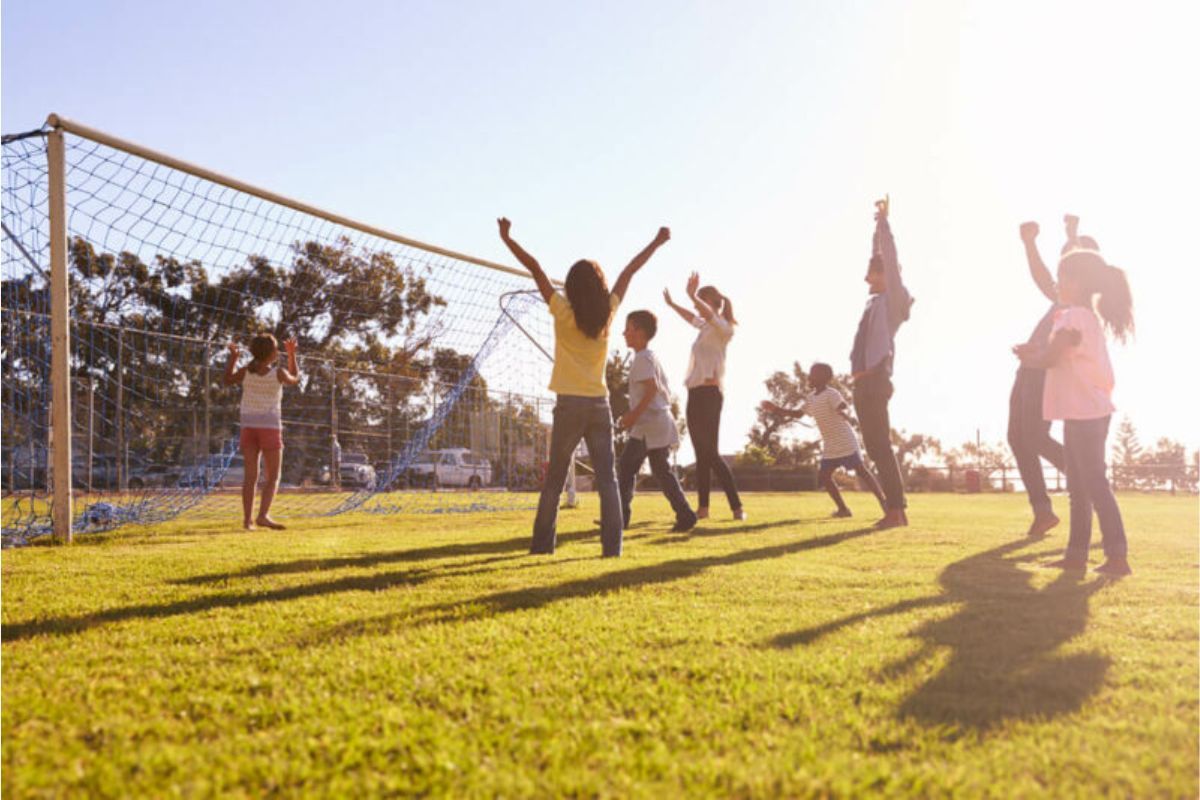 Parks are ideal for any athlete to practice their sport, and Mushrif Park is no exception!
Offering countless facilities for sports, be it football, basketball, or volleyball, you can find the area crawling with sports lovers. Whether you want to burn off some calories, get energetic, or kill time, the park is a great place to work on your fitness skills. You can get your team together and practice playing your favourite sport, or just take a quiet morning run or evening jog.  And of course, you can not forget about the little ones. The playgrounds are perfect to keep your kids occupied while you get fit, complete with swings, slides, and merry-go-rounds. You can even find some matches going on with local schools! Anyone can participate in these matches, and it is also great for anyone looking for entertainment.
Cycle Around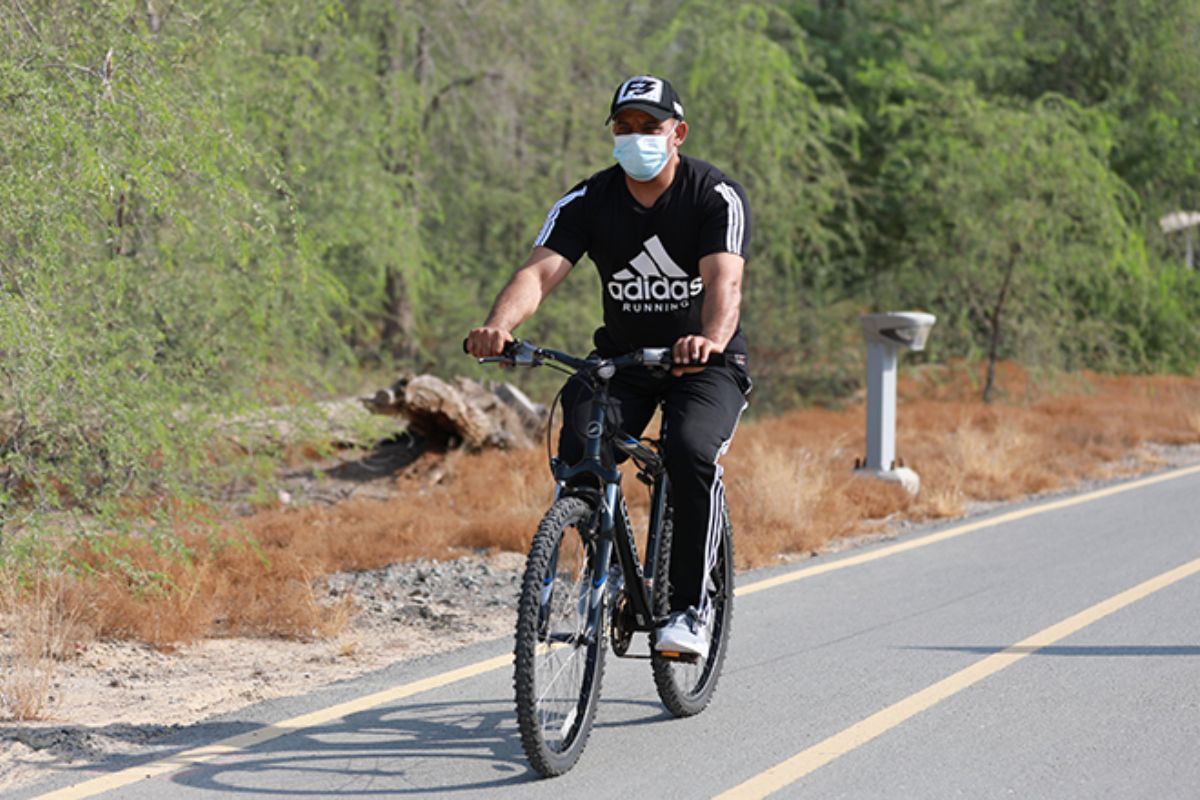 Mushrif Park is a cycling enthusiast's dream come true! You have a location designated for this, and Mushrif Park's unique bike paths let you indulge in your hobby. The bike paths stretch for up to 50 kilometres, with separate paths for adults and children to guarantee guests have a secure and pleasant biking experience. As you ride your bike through the park, you can take in the beautiful scenery. Just remember to bring your helmet and, of course, your bicycle.
Hop On A Train Ride Around The Park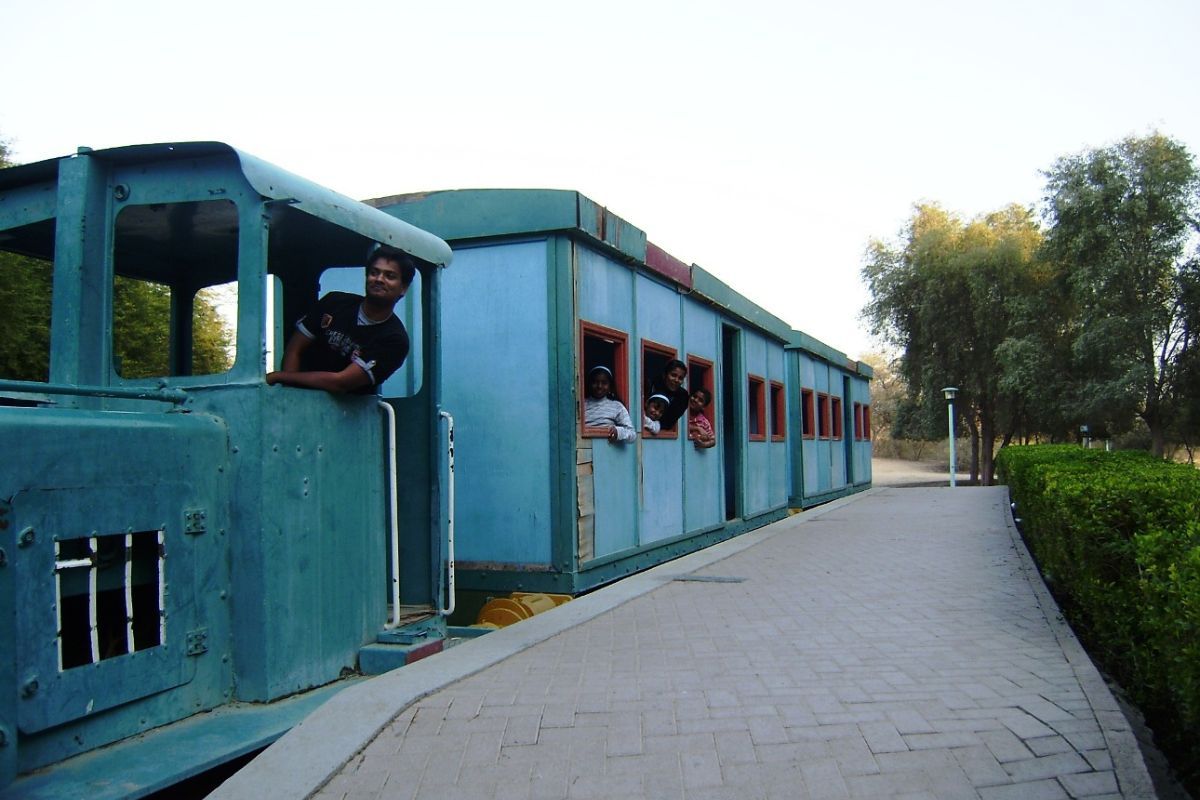 The Mushrif Park rides are perfect for kids, and anyone who generally doesn't like to walk. The 2 AED train is one of the most popular things visitors of the park can do. The train takes you on a tour all around the giant park, showing you some of its most noteworthy characteristics, where you can explore the greenery and take in some fresh air. Of course, the best time to enjoy the ride would be around sunset or in the evening, considering the heat of Dubai.
Catch Something at the Theater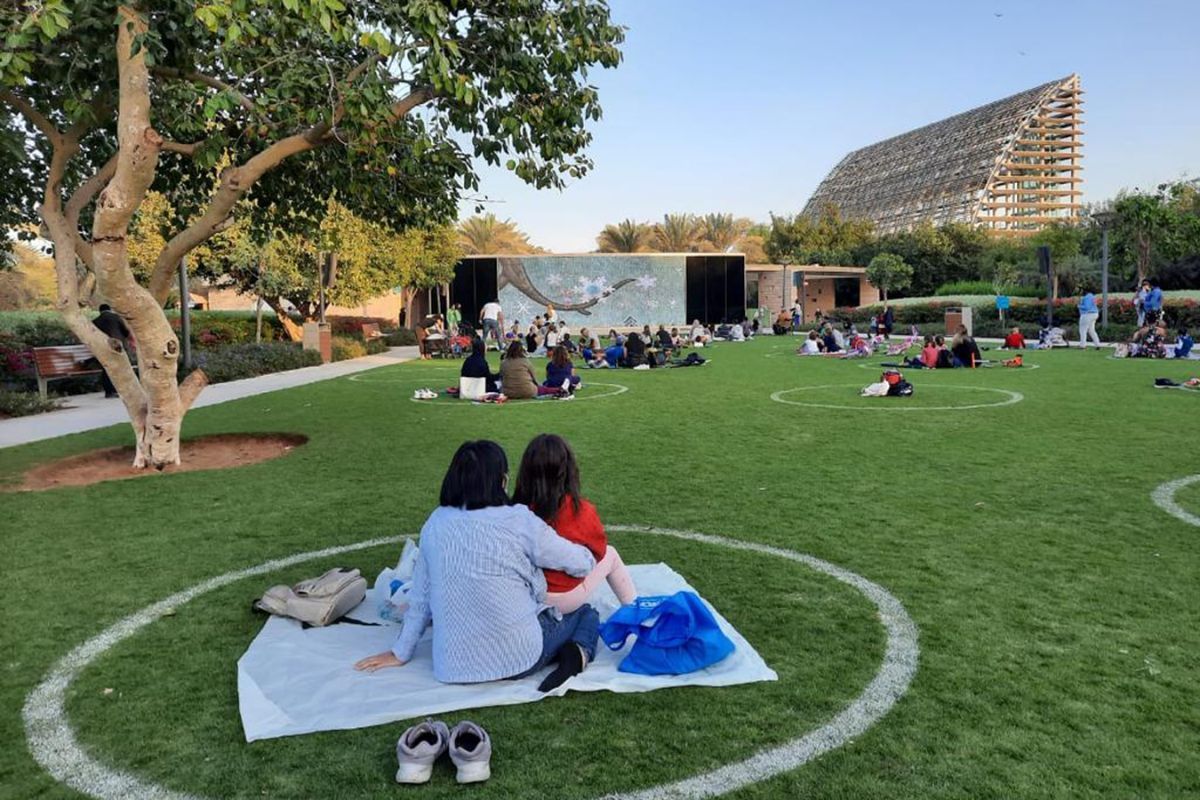 Mushrif Park also contains a theatre that can hold up to 500 people! This theatre usually hosts various events including some concerts for local artists, all regulated by the park administration.
Lay Out a Picnic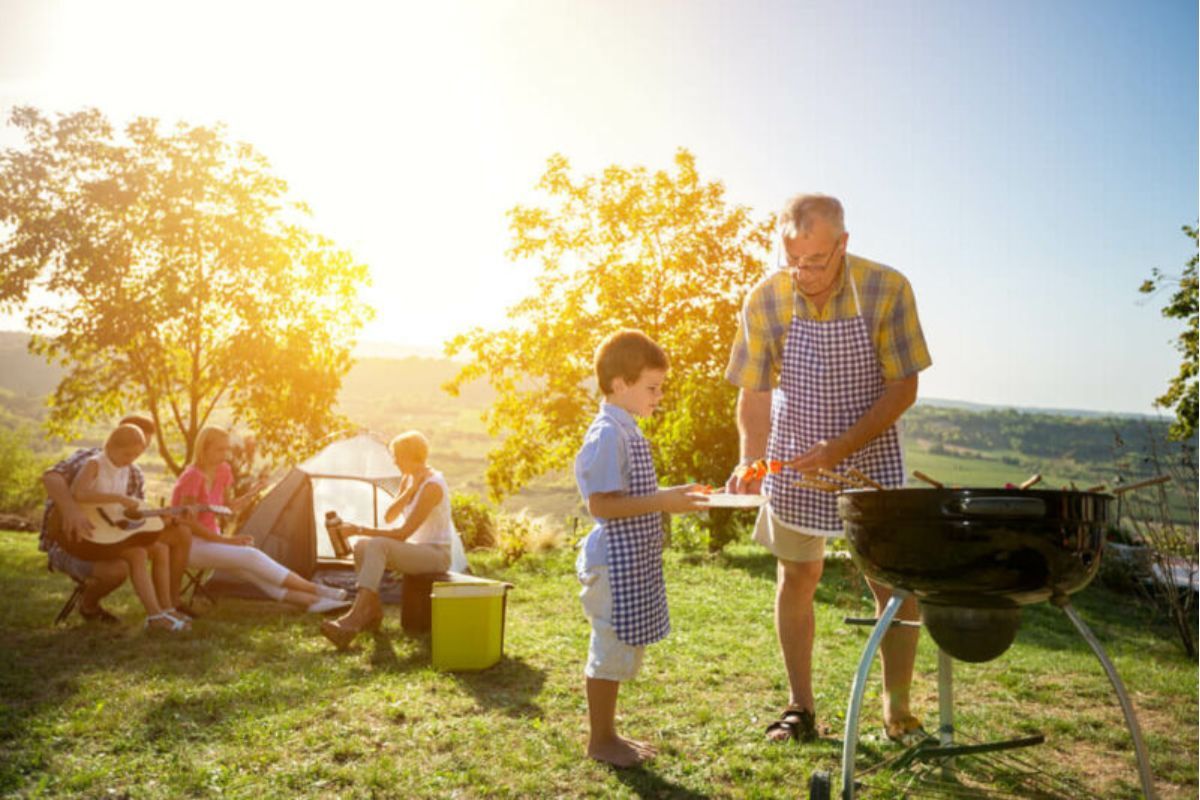 Take advantage of the scenery and get your blankets out and spread a picnic! Although you have several kiosks placed thoroughly around the park, including ice cream carts and popcorn stands, nothing can compare to having a picnic with your loved ones, which is another reason why Mushrif Park is a great family spot. Fill up your picnic box with sandwiches and anything your heart desires, then head down to the park and relish in the ambience. Having a picnic is one of the most simple but enjoyable things you can do in this park, but if you prefer a little more excitement, try out all the designated barbeque areas scattered in the park. The park's barbeque pits are complete with benches, tables, and gazebos to shade you from the scorching sun.
Some other things you can check out at Mushrif Park include:

Canteens and restaurants nearby
Play some electronic games
Check out the landscapes
Also read: