Explore the fascinating world of museums to experience the vibrant history, art, and heritage of the city. Discover Dubai's best museums and immerse yourself in the rich tapestry of its culture and heritage. These museums feature everything from breathtaking architectural marvels to captivating exhibits. Step into a world of wonder and be transported through time at these 12 museums!
1. Etihad Museum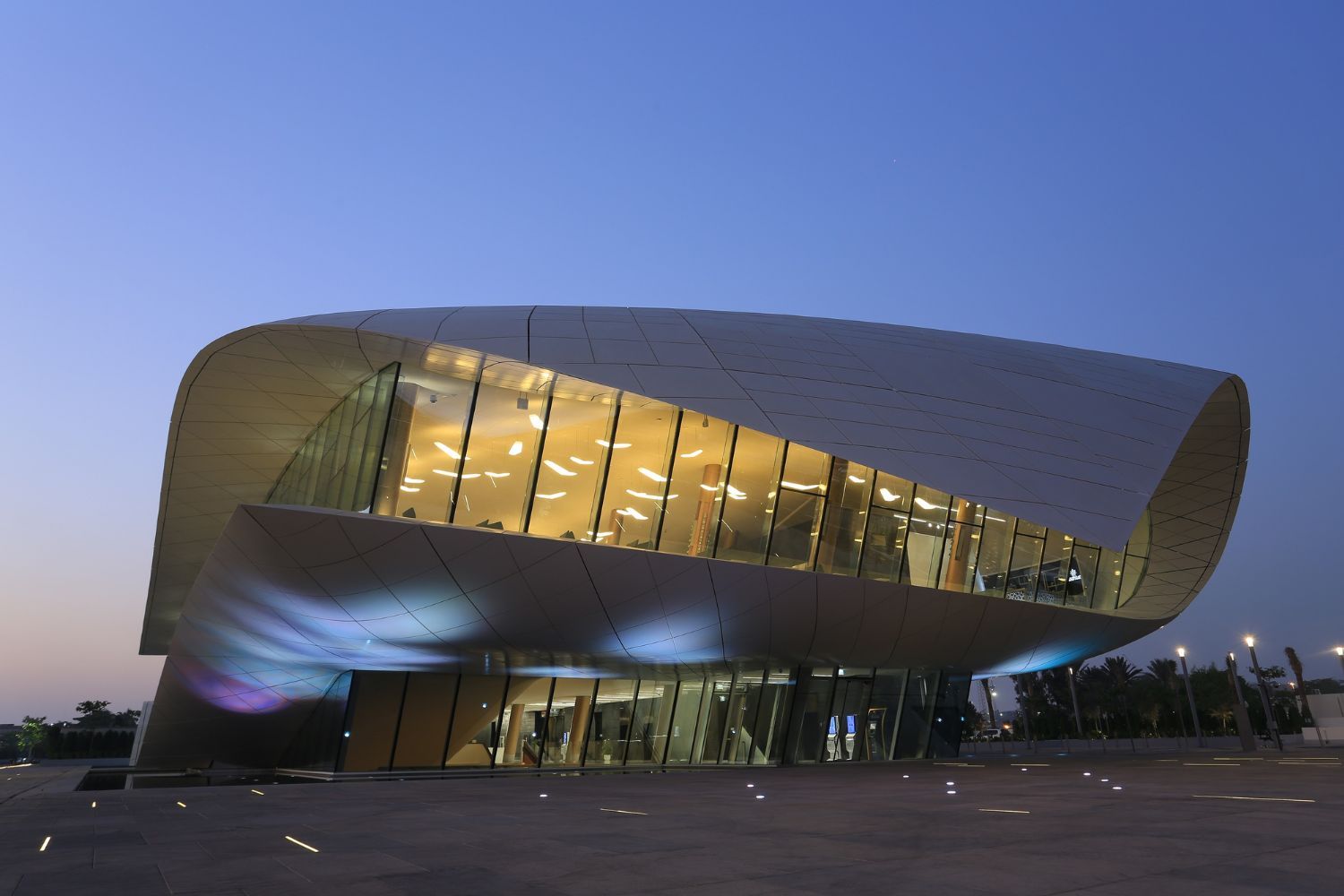 The Etihad Museum, which opened in 2017, features captivating exhibitions ranging from the Founding Fathers Gallery honouring visionary leaders to the Spirit of the Union interactive experience. The Road to Union and Unity Pavilion highlights the UAE's remarkable journey to unity, while carefully curated displays provide insights into the country's identity and heritage. The museum is housed in a former military barracks that dates to the 1950s. It also offers a special chance for visitors to explore the rich history of the UAE and better understand its cultural significance through daily tours.
2. Museum of the Future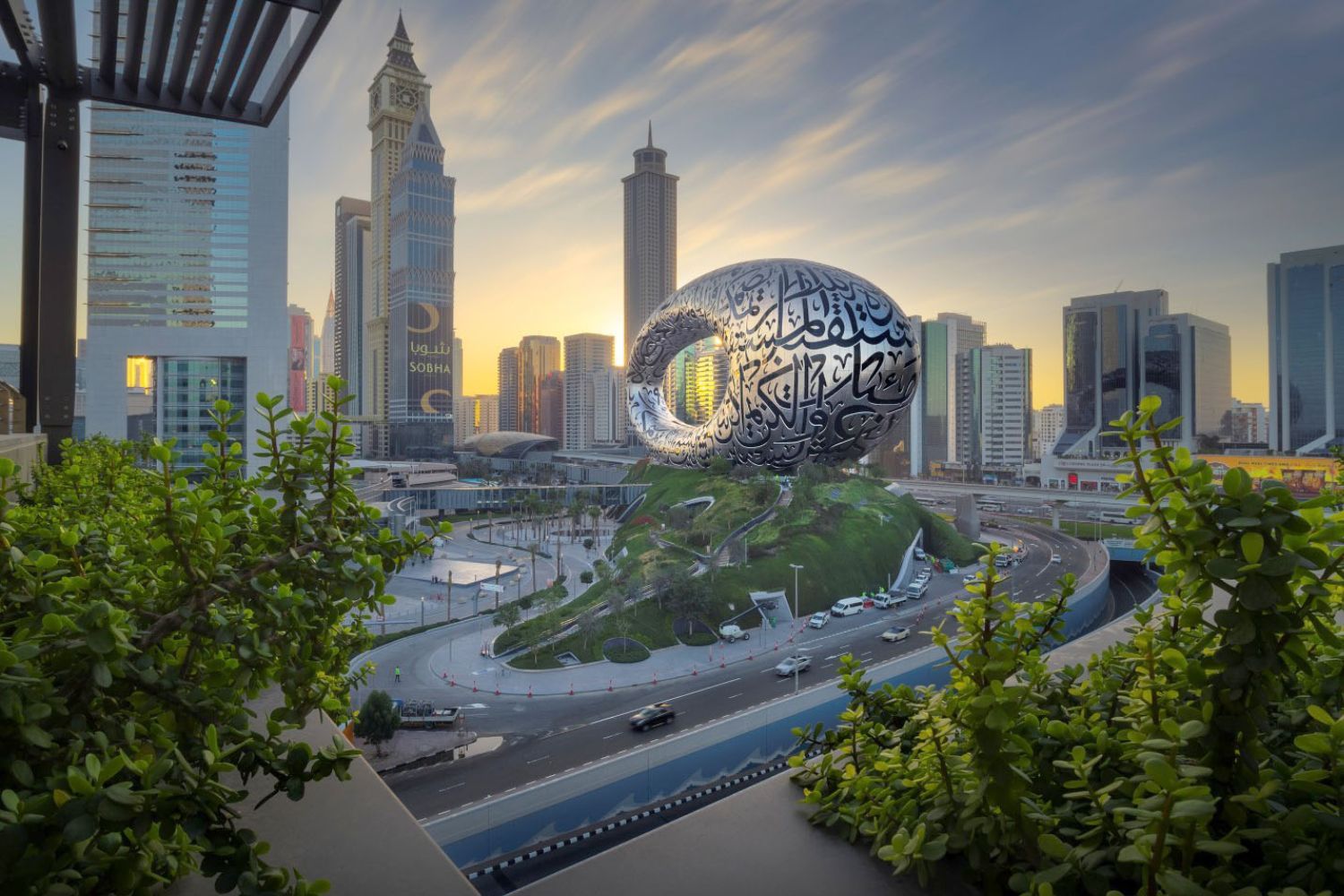 A brilliant feat of innovation, The Museum of the Future is a visionary wonder. Visitors can experience immersive trips through time and space thanks to cutting-edge holographic exhibits. Personalized tours are even guided by artificial intelligence. Historical mysteries are revealed through interactive virtual reality installations, while technological advances related to sustainability are highlighted. Despite having only recently opened in 2022, this museum has already established itself as a local and international landmark thanks to its ground-breaking strategy for showcasing future possibilities.
3. Dubai Museum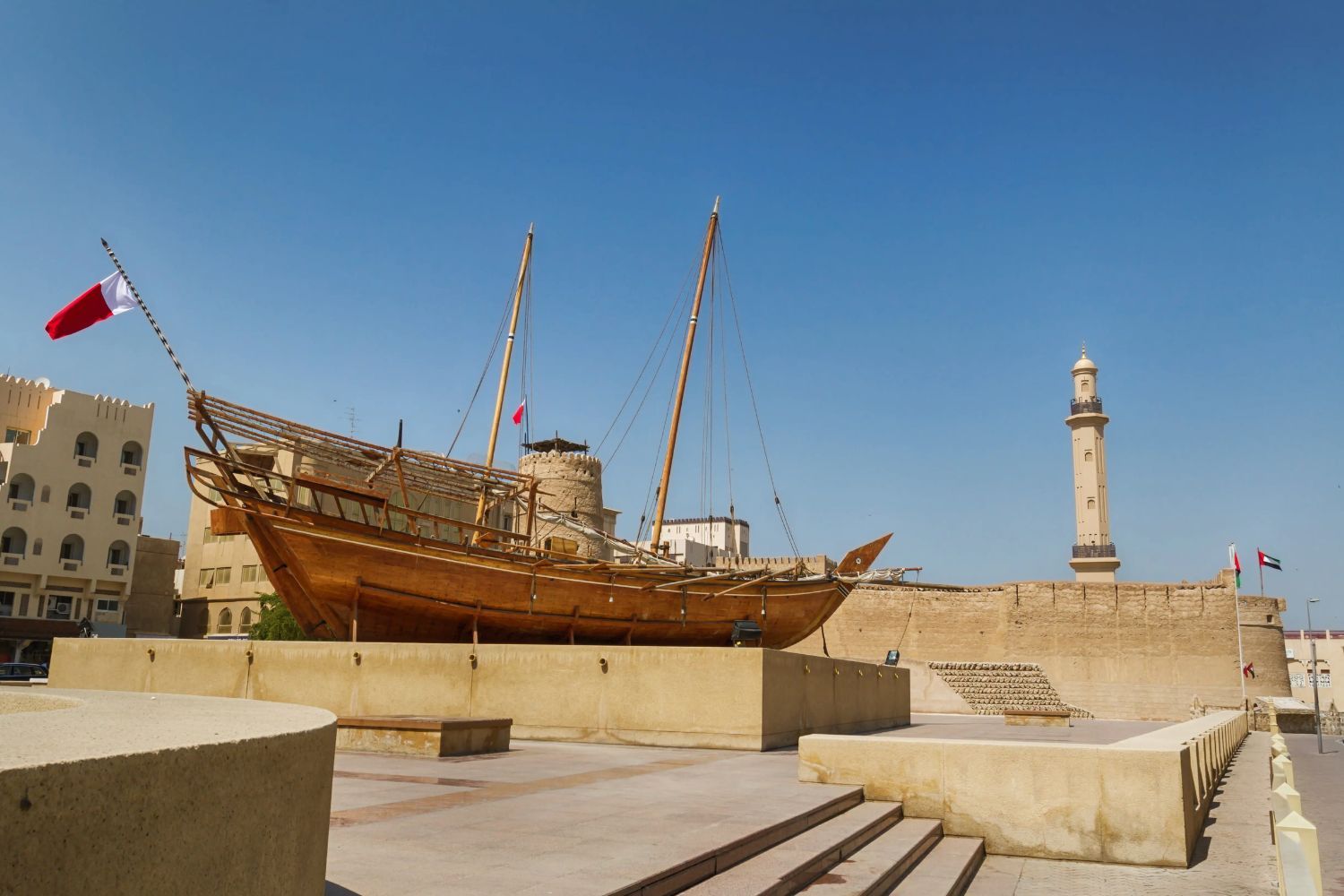 The Dubai Museum, housed inside the famous Al Fahidi Fort, is not only a fascinating journey through time but also Dubai's biggest museum. Its interactive exhibits, immersive displays, and extensive historical artifacts highlight the city's remarkable transformation from a modest fishing village to a modern metropolis and leave visitors in awe.
Tickets: AED 3 for adults | AED 1 for children
4. Saruq Al-Hadid Archaeological Museum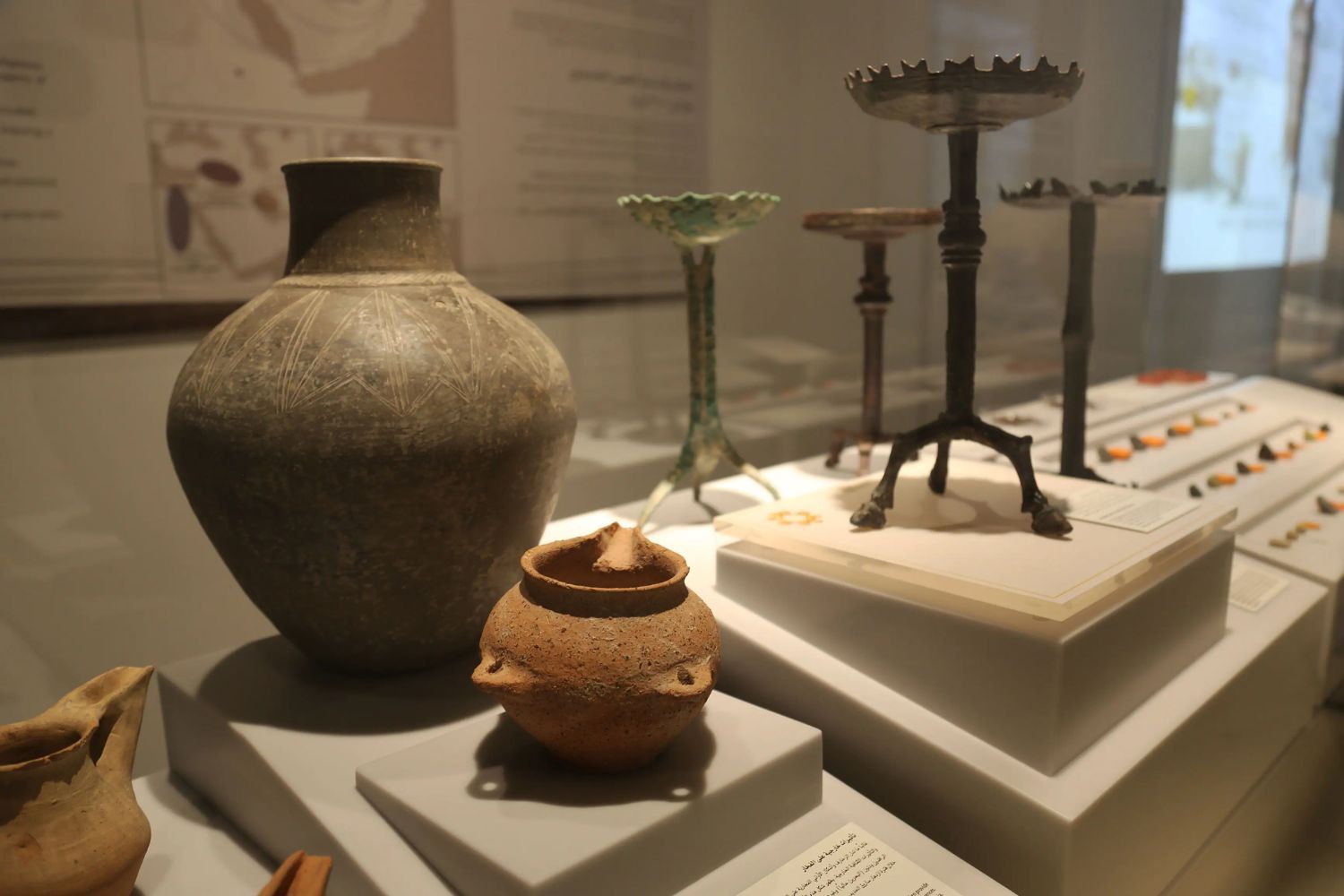 Bronze and Iron Age artifacts can be seen in Dubai's Saruq Al Hadid Archaeological Museum. It was an active trade centre linking ancient civilizations when it was unintentionally found in 2002 while under construction. The museum's metalwork collection, which features sophisticated ancient metallurgy and is complemented by interactive displays and 3D reconstructions, provides a fascinating tour through the long history of the Arabian Peninsula.
Tickets: AED 20 for adults | AED 10 for children
5. Majlis Ghorfat Umm-Al Sheif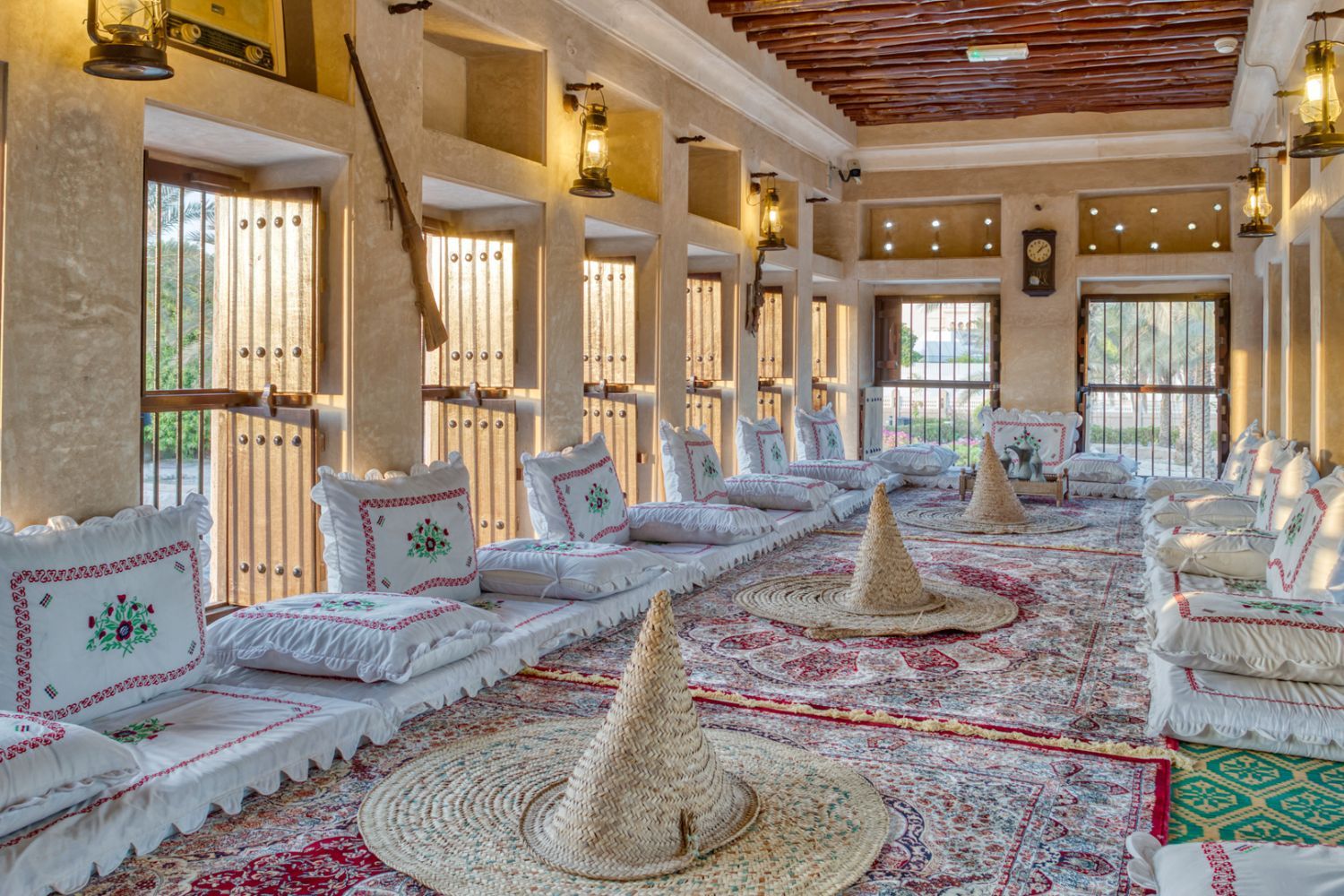 The Majlis Ghorfat Umm Al Sheif is one of Dubai's historical treasures. This meticulously restored summer house belonged to Sheikh Rashid bin Saeed Al Maktoum. The region's cultural heritage is highlighted by the traditional wind tower architecture, which also provides natural cooling. Visitors can now learn about the city's rich history and get a glimpse of the past.
Tickets: AED 3 for adults | AED 1 for children
6. Sheikh Saeed Al Maktoum House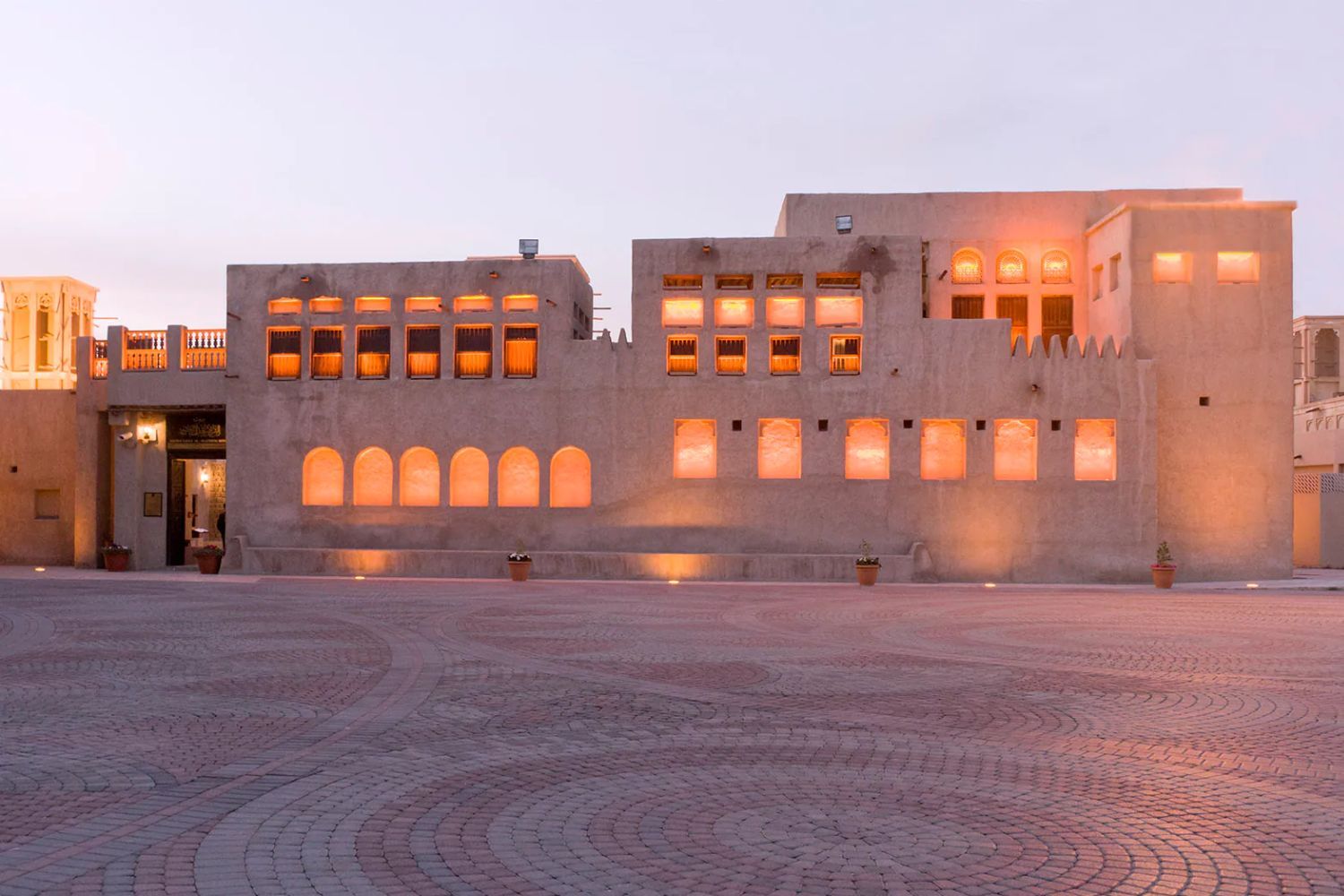 The Sheikh Saeed Al Maktoum House is an intriguing historical site. It was once the residence of the powerful Al Maktoum family and is a fine example of traditional Arabian architecture, dating all the way back to the 1800s. It now serves as a museum whose mission is to protect Dubai's history and give visitors a vivid glimpse into the city's illustrious past.
Tickets: AED 15 for adults | AED 5 for students
7. Museum of Illusions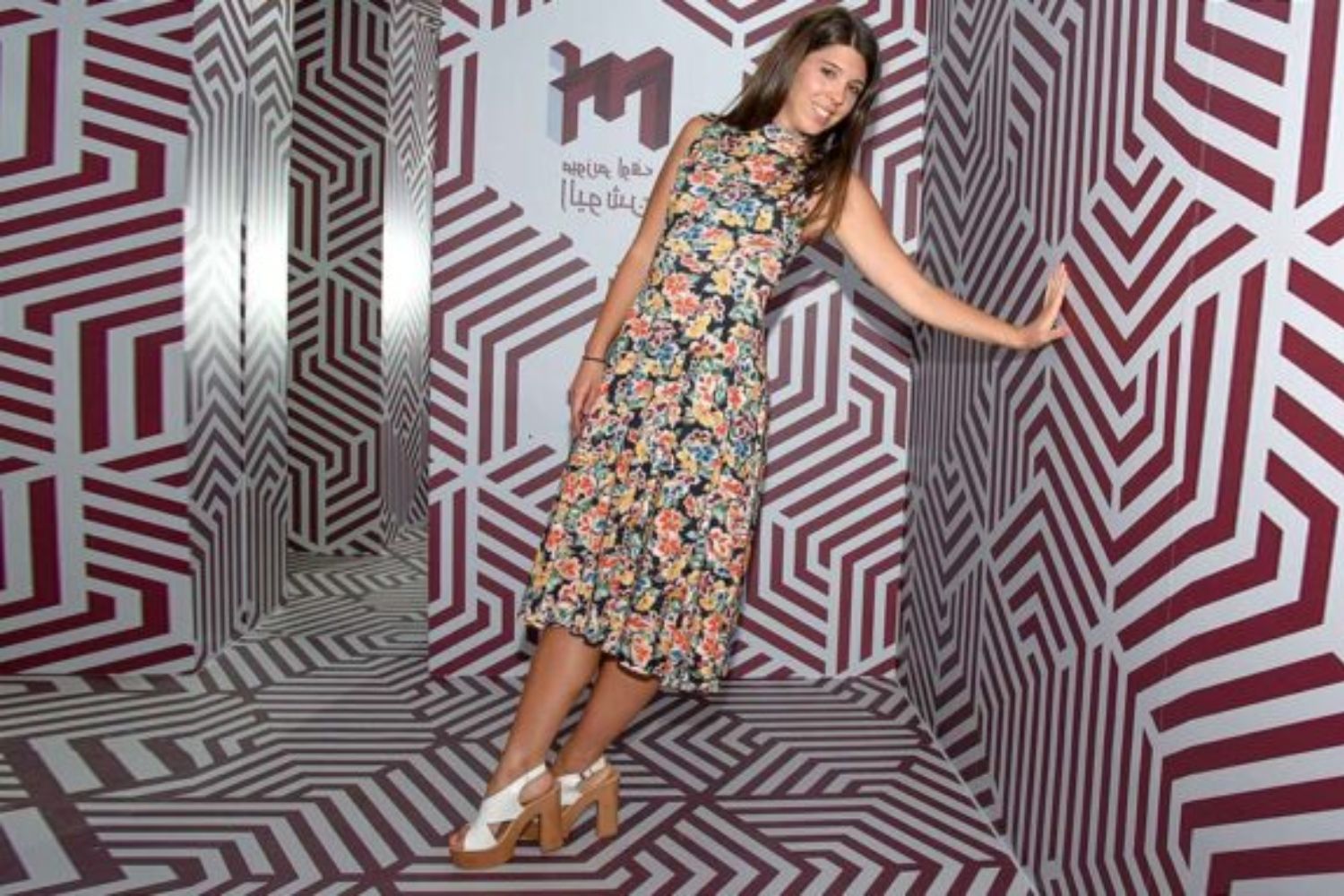 The Dubai Museum of Illusions is an awe-inspiring attraction that captivates visitors with its mind-bending exhibits. It challenges perceptions and piques curiosity by showcasing a wide variety of optical illusions, holograms, and interactive installations. The museum promises an unforgettable experience that will leave visitors both perplexed and amazed.
8. Madame Tussauds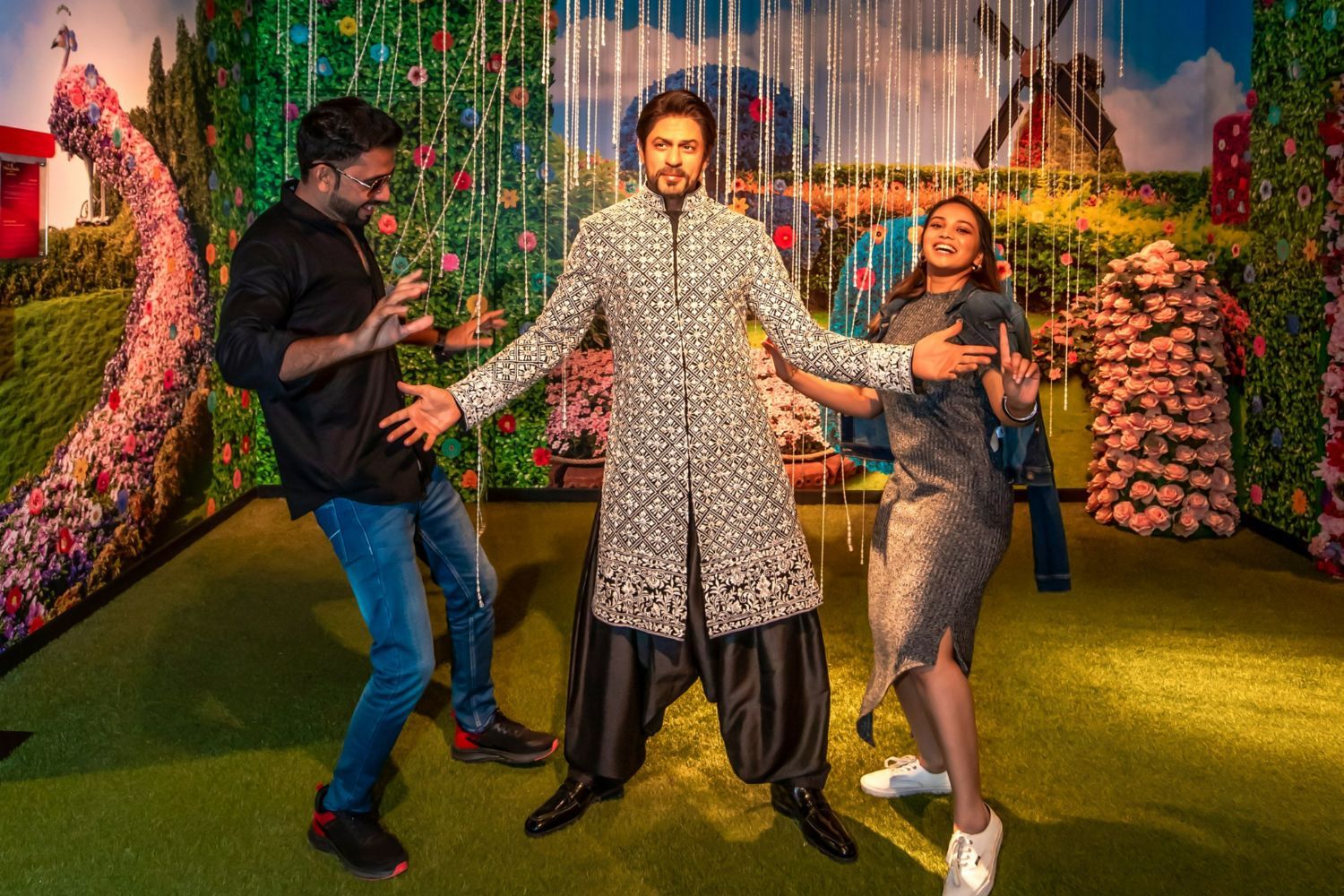 The fascinating and lifelike Madame Tussauds wax museum in Dubai brings historical figures and celebrities to life. Visitors can interact with and take selfies with their favourite celebrities from a variety of fields, including music, sports, film, and politics, seeing more than 60 incredibly lifelike wax figures. It captures the essence of fame and stardom and provides a distinctive and immersive experience, making it a must-see attraction for both tourists and locals.
9. Women's Museum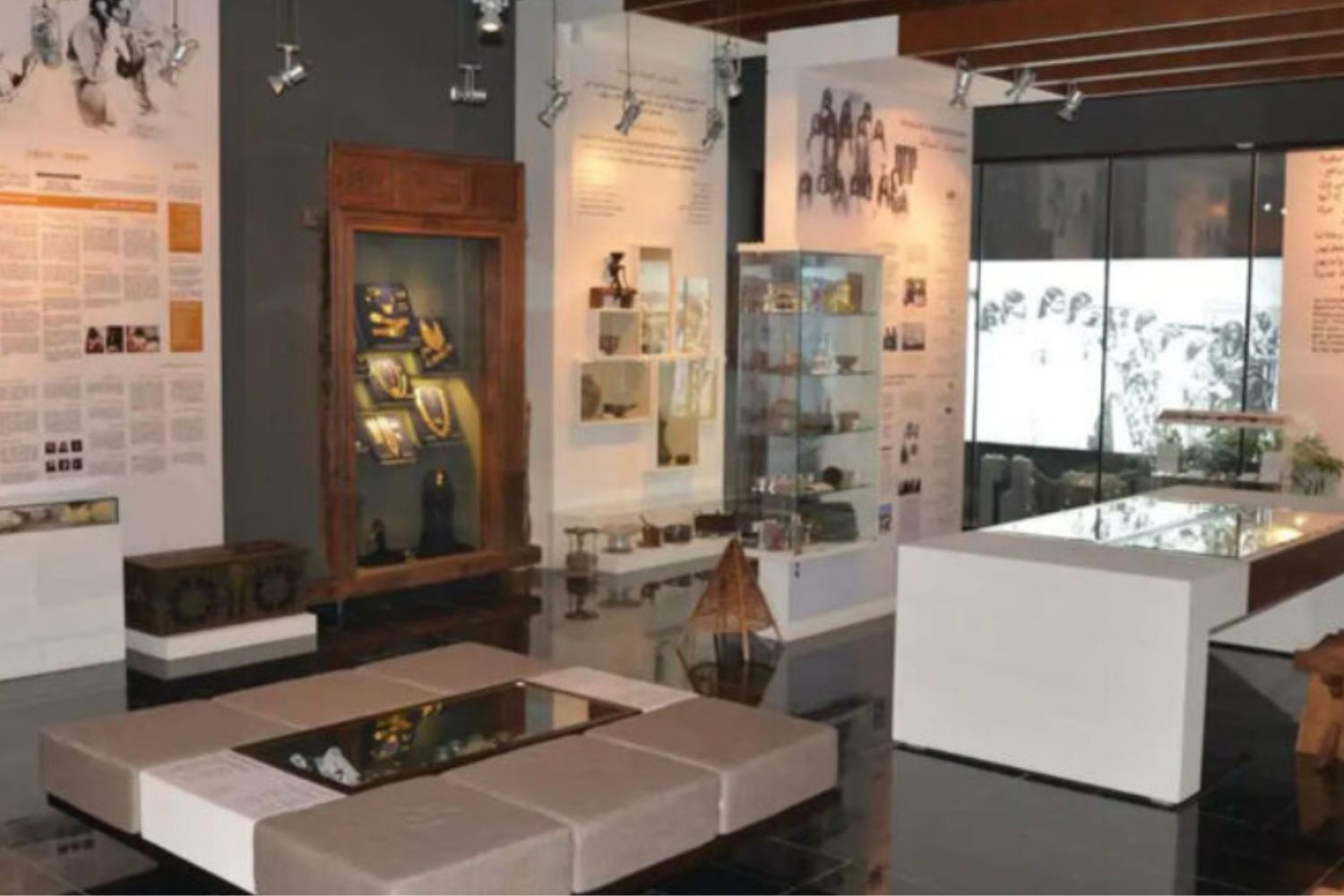 With artifacts from powerful Emirati women, the Dubai Women's Museum honours the contributions of women. It is in a wind tower house that has been restored and features empowering stories, hosts workshops and promotes conversation about gender equality to encourage future generations to embrace diversity and smash down barriers in the UAE.
Tickets: AED 20 per person
10. Al Shindagha Museum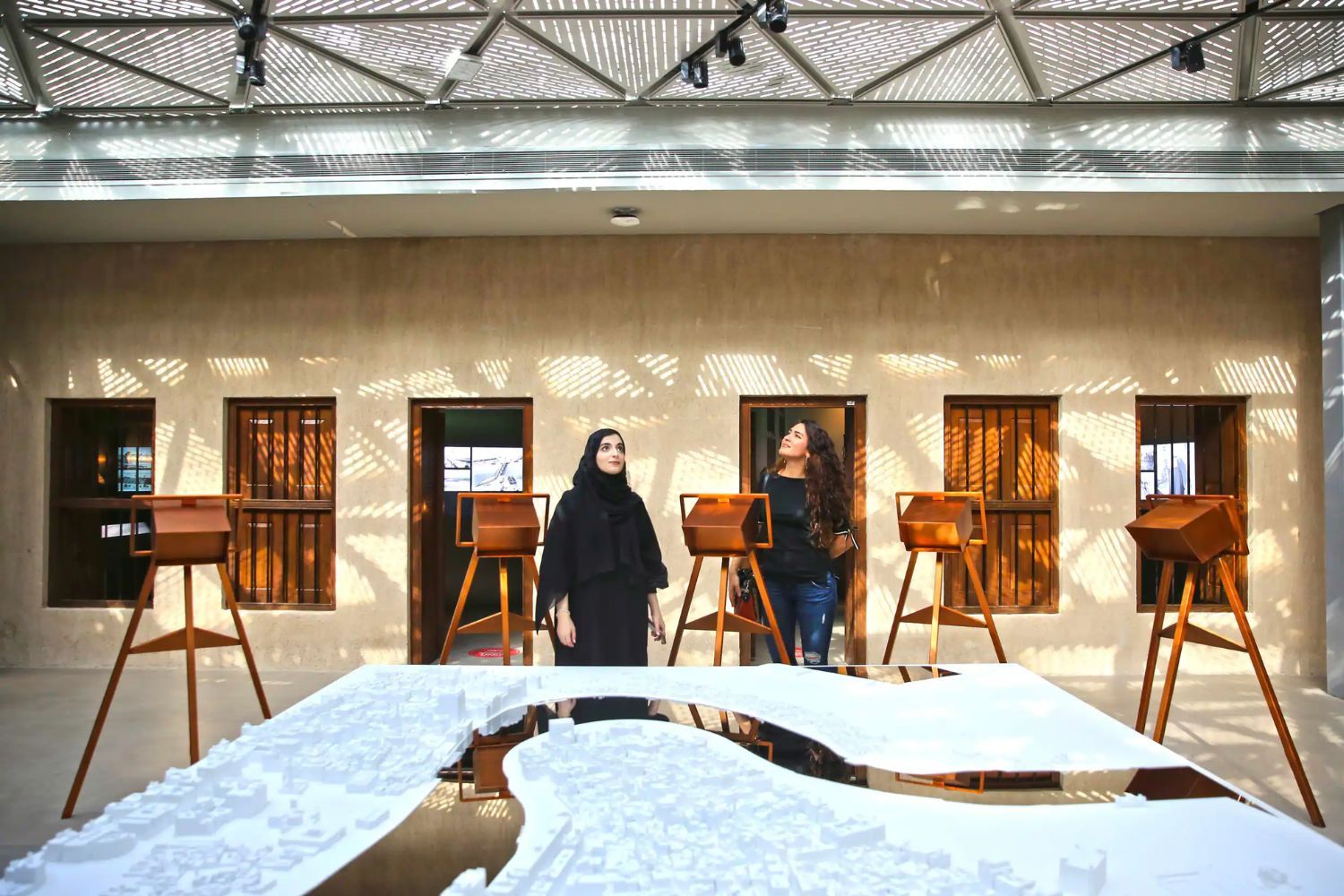 Explore the Al Shindagha Museum to take a journey through Emirati history, from heroic tales of pearl diving to cherished Bedouin customs. Admire the wonders of architecture and take in the cultural splendours of the past, and you'll leave with long-lasting memories of a captivating historical period.
11. Coffee Museum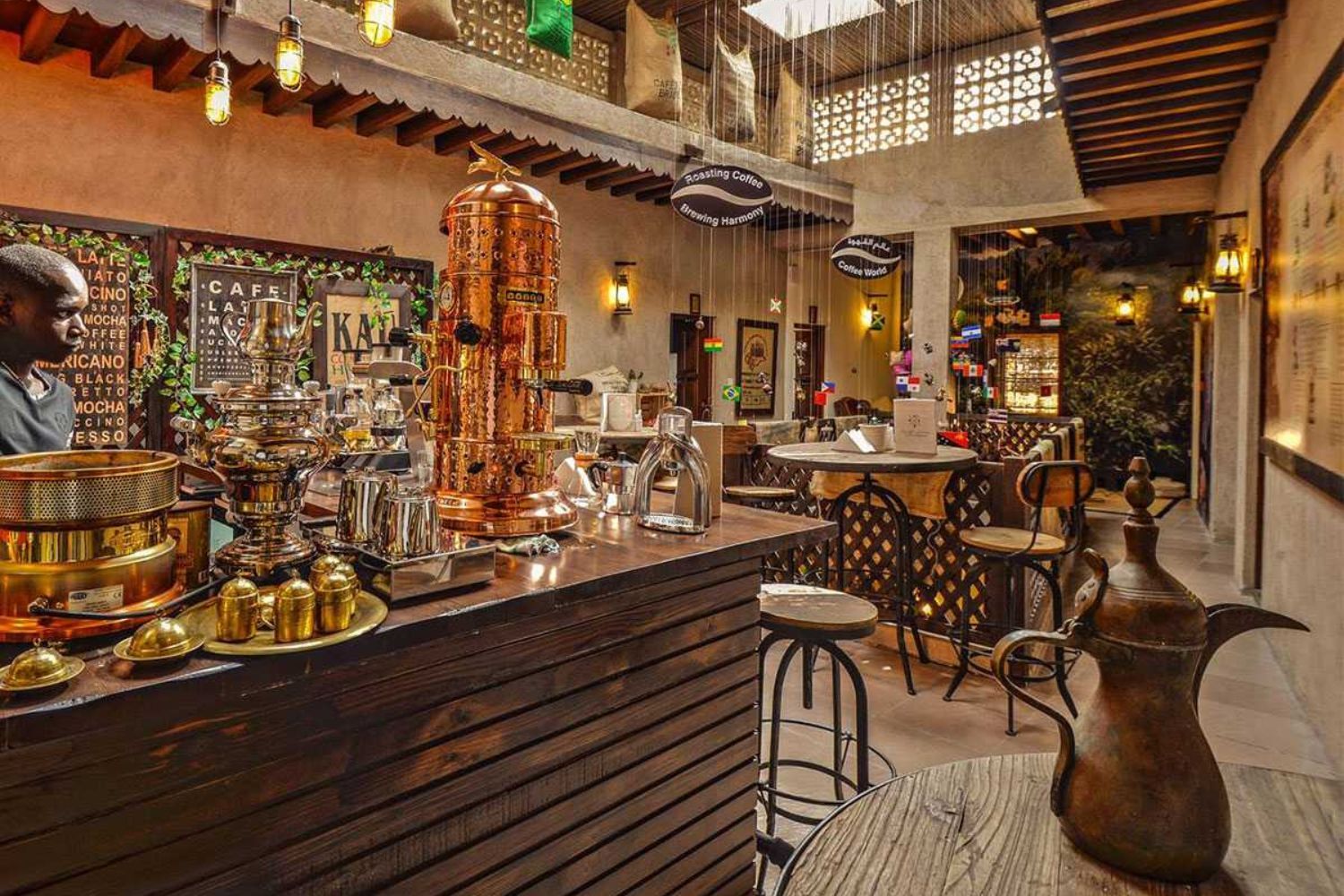 In Emirati culture, coffee is known as a symbol of hospitality and is deeply rooted in tradition. At the Coffee Museum, you can learn about the importance of coffee in the UAE and its significance in Emirati society. From traditional brewing methods to the art of coffee roasting, this museum offers a unique and immersive experience for coffee enthusiasts. Housed in a historic Emirati house, visitors can taste different types of locally sourced coffee and indulge in the rich flavours that have been cherished for centuries.  The Dubai Coffee Museum offers a captivating journey into the rich history and culture of coffee.
Tickets: Free Entry
12. Dubai Police Museum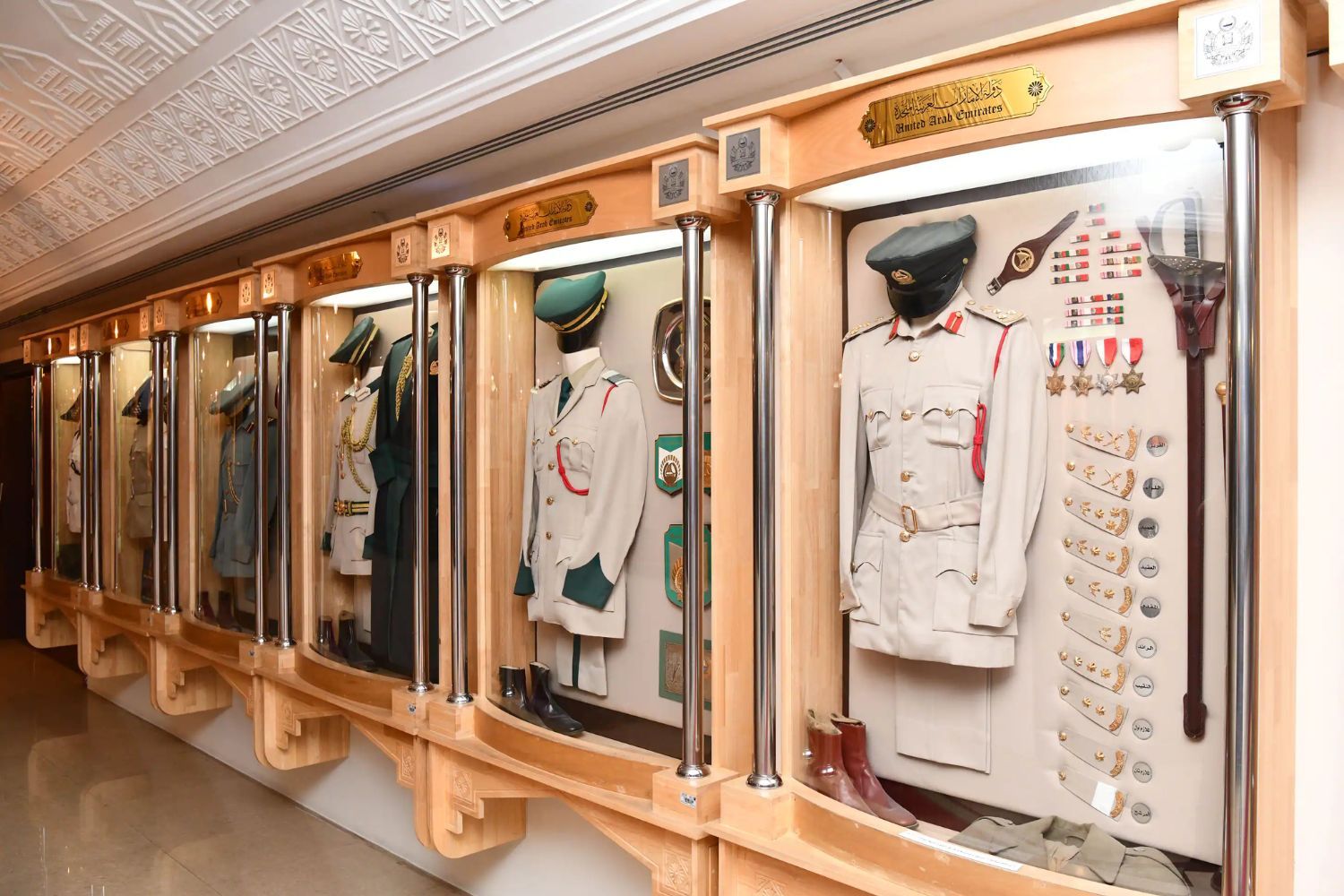 The Dubai Police Museum is a captivating institution that showcases the evolution and achievements of the Dubai Police Force. Visitors can explore the museum's extensive collection of uniforms, weapons, and vehicles, which highlight the advancements made in law enforcement over the years. Additionally, the museum provides educational programs and workshops for both children and adults, allowing visitors to learn about the daily operations of the police force and gain a deeper appreciation for their dedication to serving the community.
Tickets: Free Entry