Palm Jumeirah, an iconic man-made island in Dubai, has become synonymous with luxury and opulence. This remarkable development has attracted both residents and tourists from around the world. Living on this palm-shaped island might seem like a dream come true, but like any other place, there are advantages and disadvantages to consider before choosing to live in Palm Jumeirah. So, let's delve into the pros and cons of living in Palm Jumeirah to help you make an informed decision if you are considering making this iconic location your home.
About Palm Jumeirah Dubai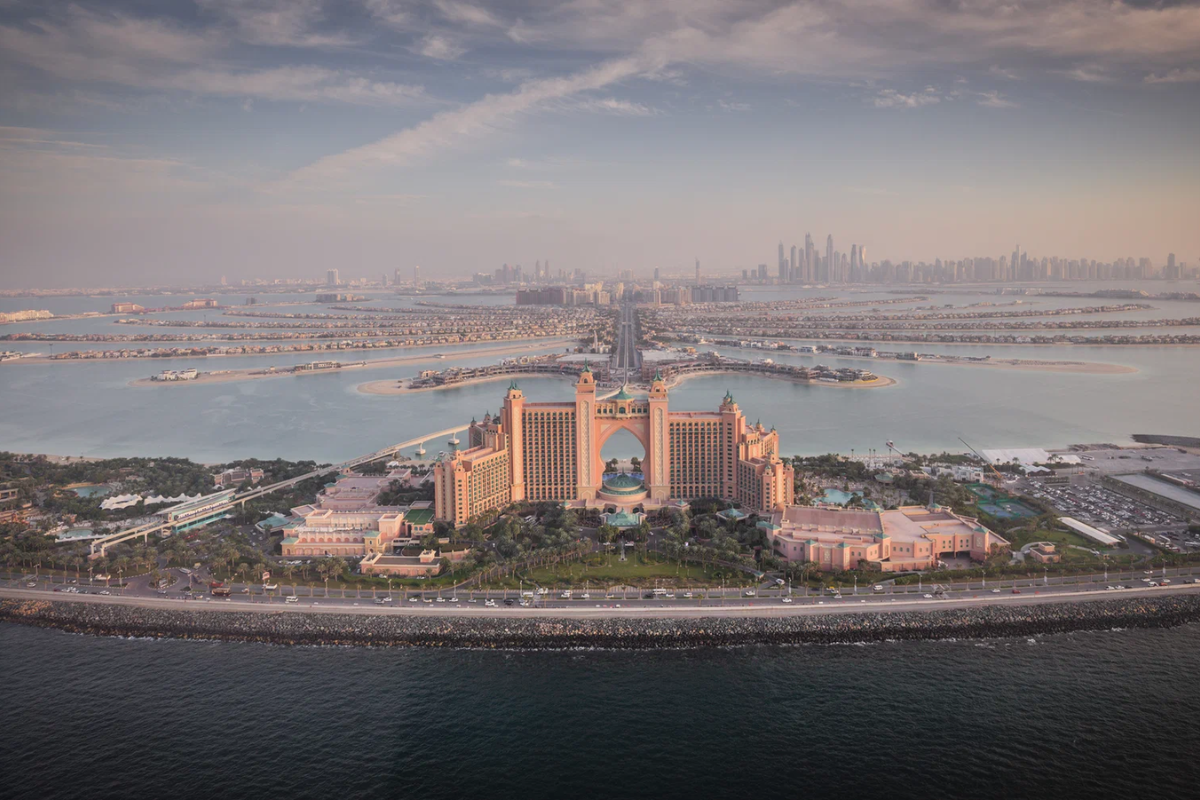 Palm Jumeirah is a wonder on Dubai's map and one of Dubai's largest man-made structures. The story of Palm Jumeirah begins in the early 2000s, when Dubai, under the visionary leadership of Sheikh Mohammed bin Rashid Al Maktoum, embarked on an ambitious project to create a series of artificial islands along its coastline. Palm Jumeirah, the largest manmade island on the planet and the first and most famous of these islands was reclaimed from the waters of the Persian Gulf using state-of-the-art technology.
The result is a masterpiece of engineering – as its name suggests, the island is built in the shape of a palm tree – a common plant found in the Middle East – and is made up of the Trunk, the Crescent, and its 16 Fronds, together forming its unique shape and stretching into the sea. This iconic structure is not just a testament to human creativity but also a stunning example of sustainable development, as it blends seamlessly with the surrounding environment.
The world-famous iconic destination is developed by master developers -  Nakheel Properties. Palm Jumeirah Dubai comes in third among the most popular areas for renting luxury apartments, according to Bayut & Dubizzle's H1 Rental Market Report for Dubai 2022. It is a highly sought-after location for buying properties in Dubai, especially among investors.
Who is Palm Jumeirah best suitable for?
Palm Jumeirah is most suitable for high-earning individuals and families who are seeking a luxurious and grandeur lifestyle. Palm Jumeirah contains various-sized homes, mostly low-rise buildings, and villas, that usually attract families who wish to have a more private living style.
Some small families choose to live in the apartments available on the island's Trunk, which are usually more affordable, but still quite pricy. Overall, you should expect prices that are higher than usual in Palm Jumeirah.
How to get to Palm Jumeirah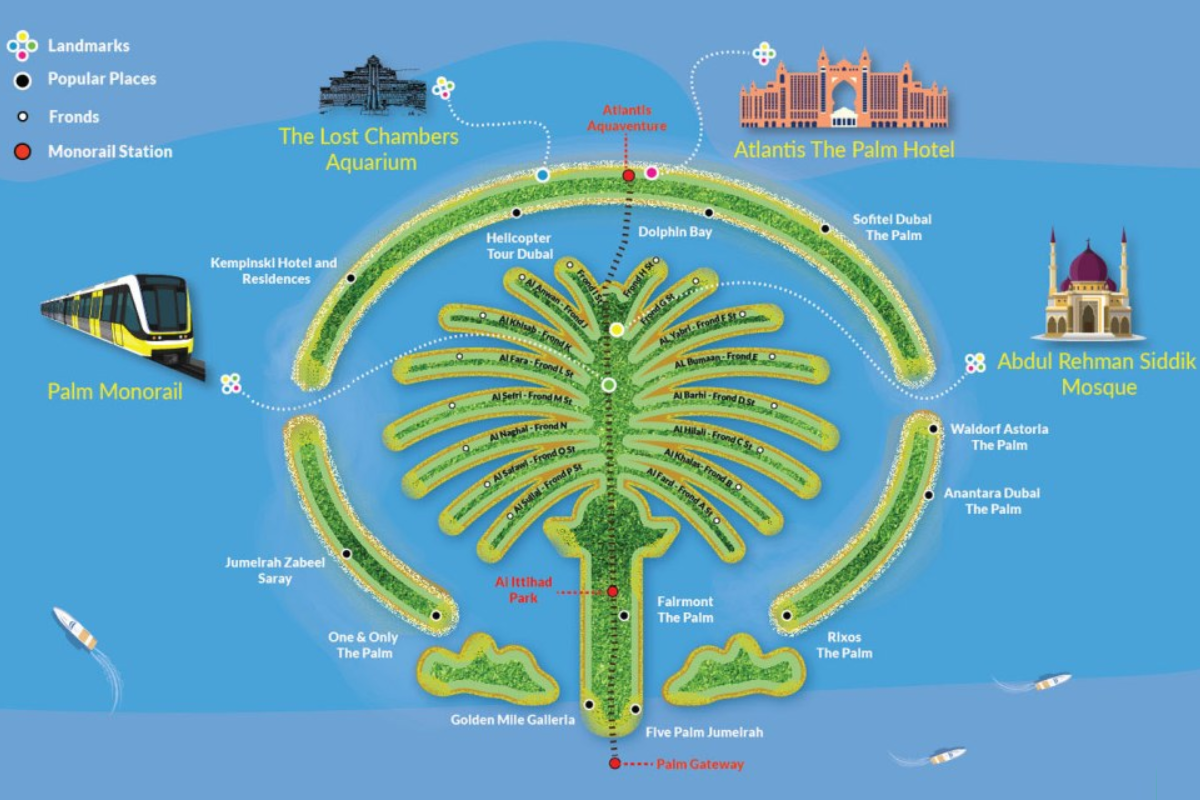 You can easily get to Palm Jumeirah using the below transportation options:
Dubai Metro: Use the Dubai Metro Red Line and get off at the Dubai Internet City or Nakheel Metro Station. From here, you can either take a taxi or a bus.
Bus: Look for the bus stop near either of the metro stations mentioned above and check the route map to find the bus that serves Palm Jumeirah. Bus routes like D04, F37, and F41 are a few options.
Please visit rta.ae for detailed public transportation schedules.

Alternatively, if you're driving, take Sheikh Zayed Road, following signs to Palm Jumeirah (or Nakhlat Jumeira, which is the Arabic name) or Al Sufouh Road. If you are on Al Sufouh Road, keep driving until you reach the entrance of The Palm. After entering, you'll find a network of roads within the island. Follow signs and directions within Palm Jumeirah to reach your specific destination.
Pros of Living in Palm Jumeirah

Exclusive and Luxurious Living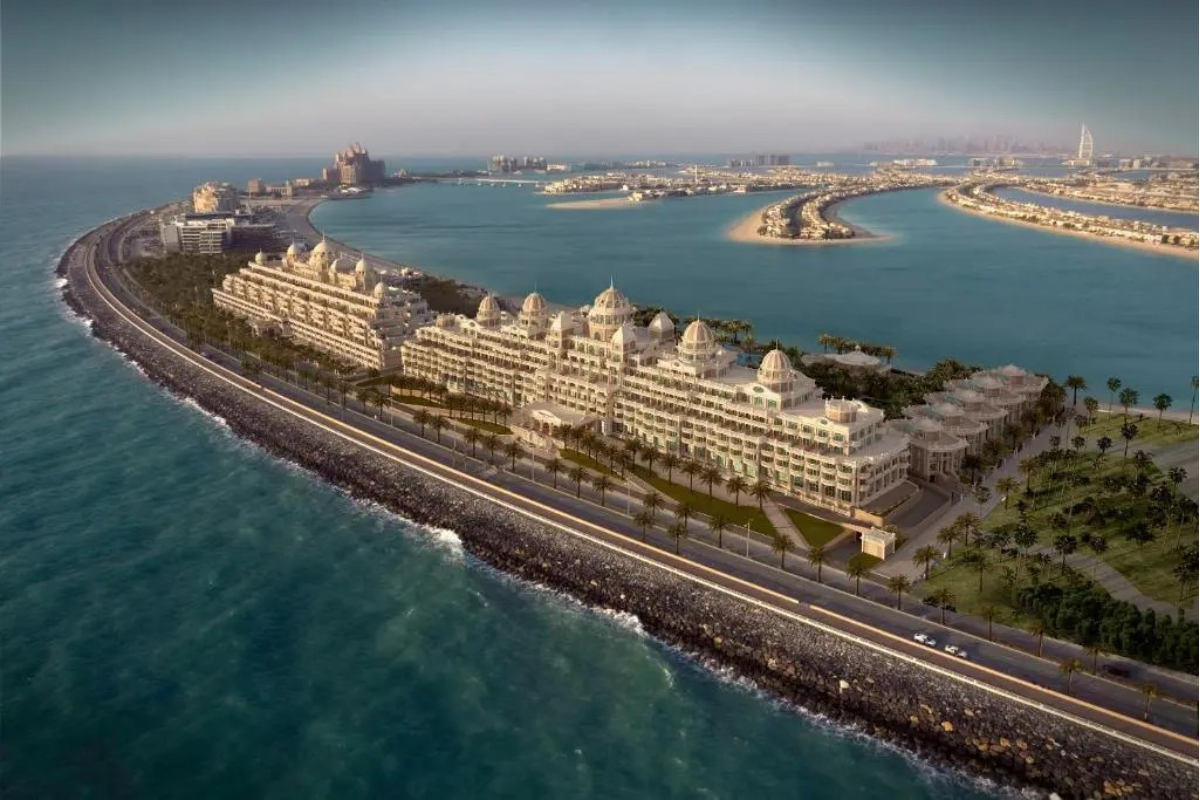 Palm Jumeirah is renowned for its upscale lifestyle and is synonymous with luxury living. It offers high-end residential properties with stunning views of the Arabian Gulf and Dubai skyline. Residents enjoy a lifestyle characterized by high-end villas and apartments, private beaches, and world-class amenities. The island's exclusivity and stunning architecture make it an appealing choice for those seeking a lavish lifestyle.
Dining and Entertainment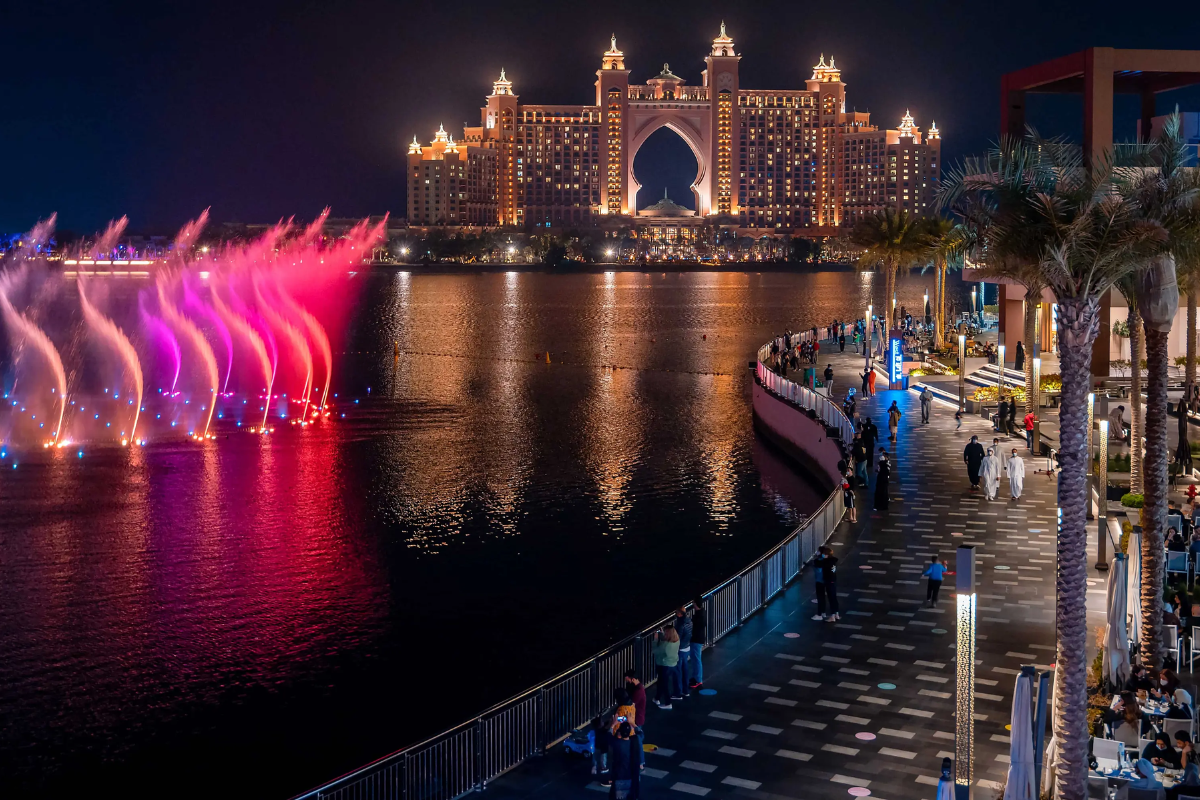 Palm Jumeirah is not just about luxurious living; it's also a hub of entertainment and dining options. The island is home to a plethora of world-class restaurants and bars, catering to every culinary preference. From celebrity chef-run establishments to beachfront shacks serving fresh seafood, Palm Jumeirah offers a gastronomic journey like no other.
One of the most renowned hotspots on the island is The Pointe, a waterfront dining and entertainment complex. Here, you can savor international cuisines, enjoy live performances, or simply take a leisurely stroll along the promenade, admiring the stunning views of Atlantis The Palm, another iconic resort situated at the apex of the island's crescent. Additionally, Palm West Beach is a hotspot in Palm Jumeirah. This Beach is a picturesque hotspot and is known for relaxing, dining, and entertainment.
Note: The Pointe will be closing soon and the restaurants have been given a 12 months notice. To know more - Eviction notices issued to restaurants & shops at The Pointe, Palm Jumeirah Dubai
Scenic Views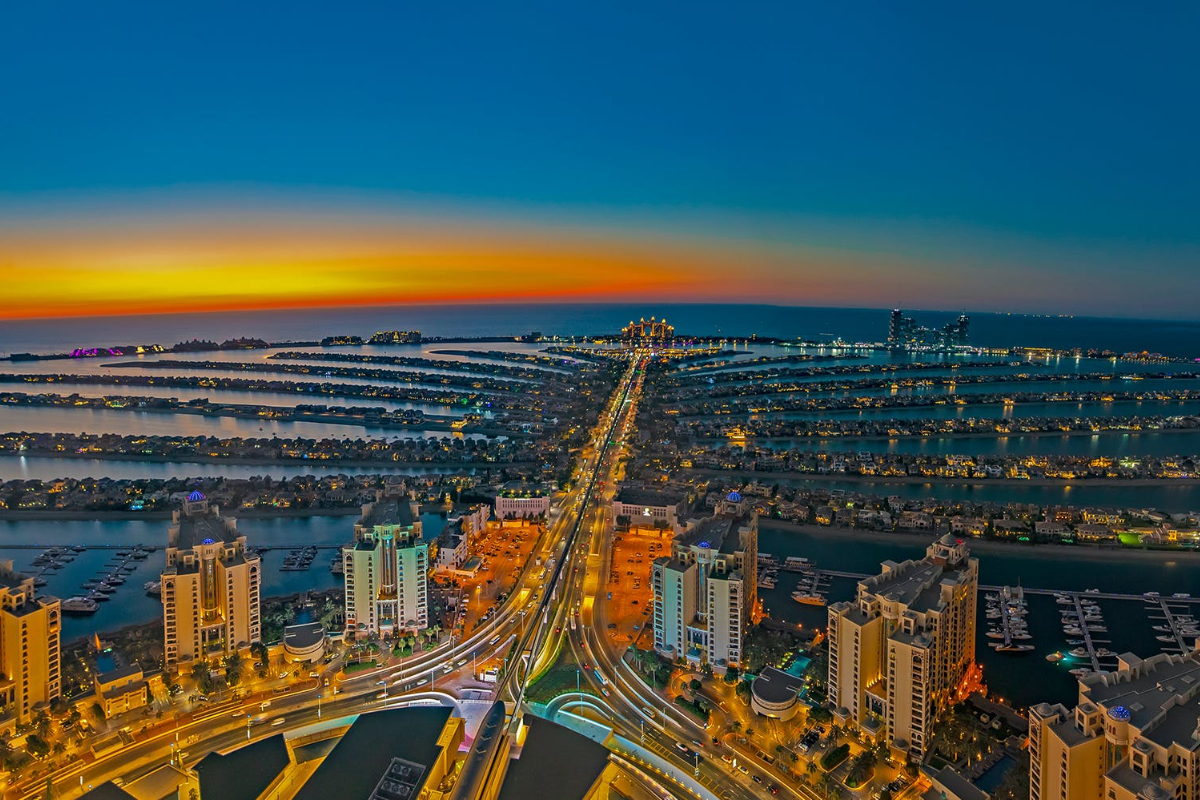 Most properties on the Palm offer breathtaking views of the Arabian Gulf or the Dubai skyline. Waking up to these stunning vistas or watching the sunset over the Arabian Gulf from your own balcony each day is a definite perk of living on the island. And the best place to see the magnificent view of the Palm Jumeirah, the Arabian Gulf, and Dubai's Skyline is The View at The Palm. You can see the beauty of Dubai like never before at the highest point on the Palm Jumeriah.  It gives a 360-degree panorama view of Palm Jumeirah with the sparkling waters of the Arabian Gulf and a view of Dubai's skyline in the distance. You experience a view like no other!
Waterfront Living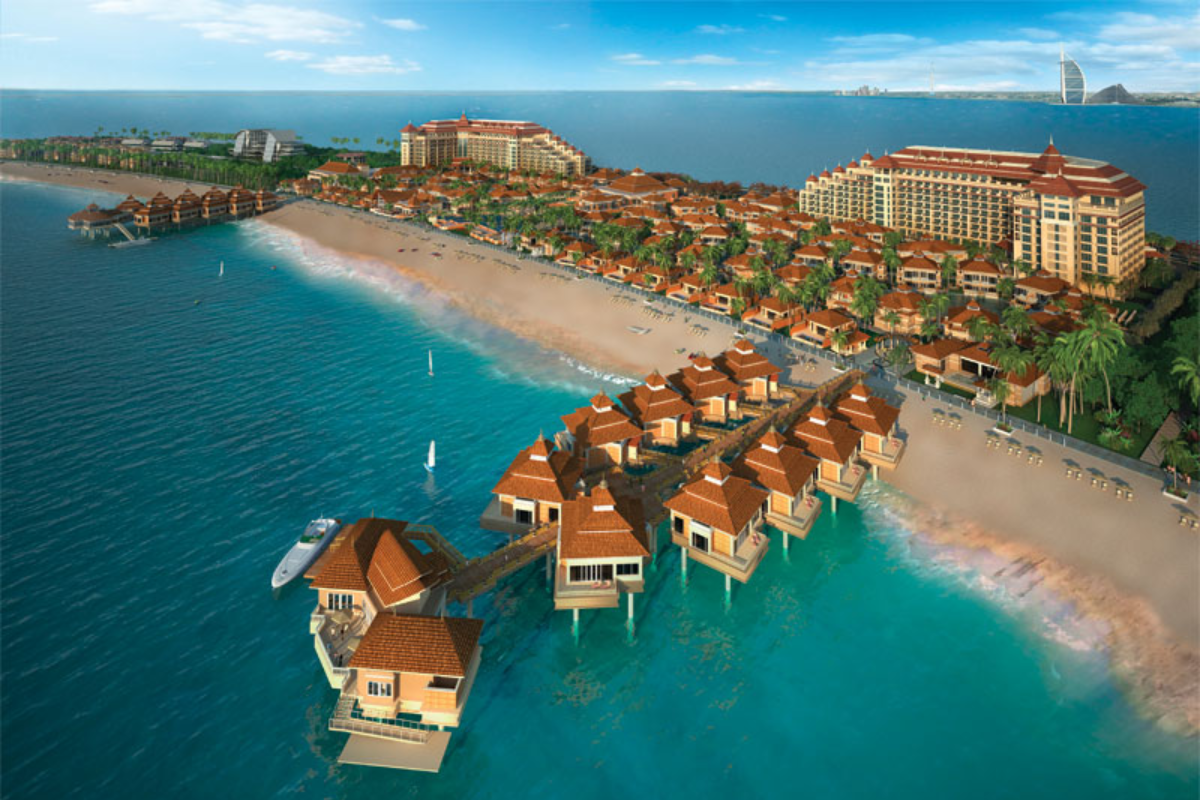 If you love the water, Palm Jumeirah is a dream come true. Most properties on the island are waterfront, giving you direct access to the beach and the tranquil waters of the Arabian Gulf. Whether you're a fan of water sports, sunbathing, or simply relaxing by the sea, you'll find the lifestyle here irresistible.
World-Class Amenities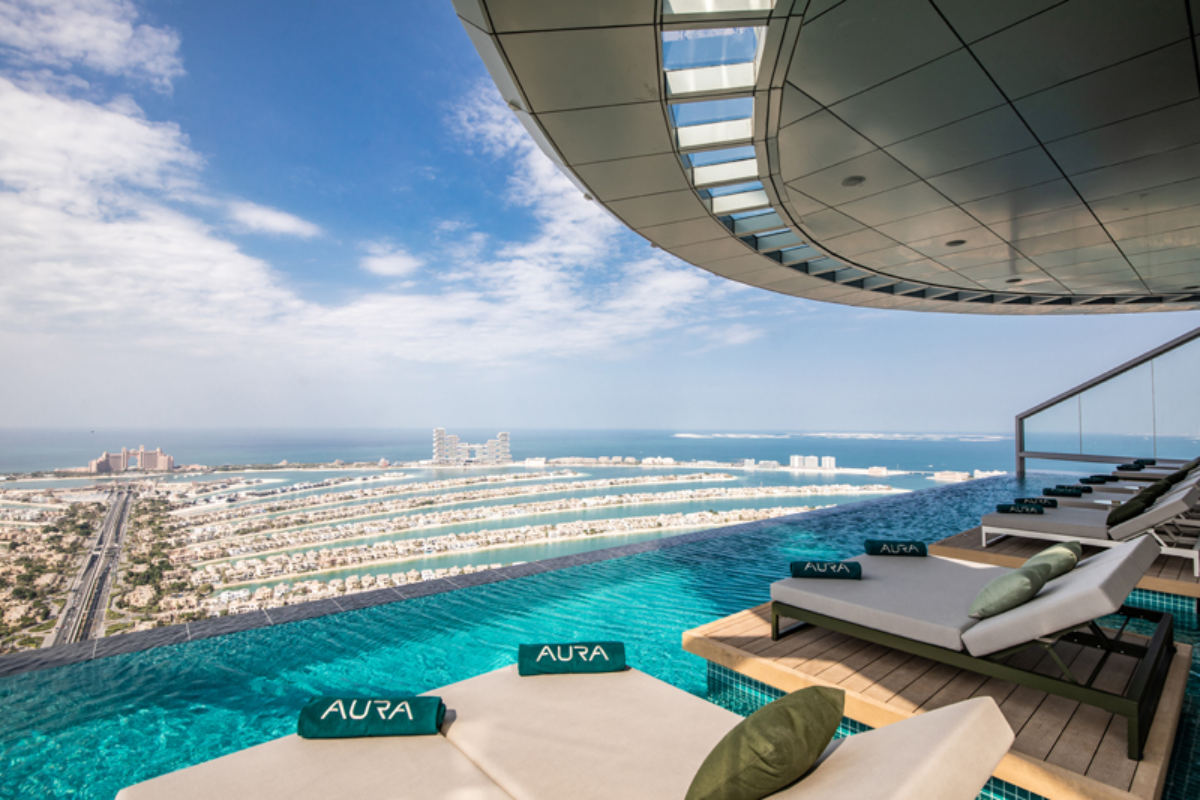 Most, if not all, villas and apartments offer direct beach access, so living here is ideal if you enjoy outdoor activities and water sports. The island itself is littered with outdoor gym facilities and running tracks – plus it's a dog-friendly place to live, with several restaurants and amenities inviting pets to join their owners when going about their daily errands. Residents of Palm Jumeirah have access to a range of world-class amenities. These include private beaches, swimming pools, gymnasiums, spas, restaurants, and cafes. The island also boasts various retail outlets and shopping centers for convenient shopping.
Tourist Attractions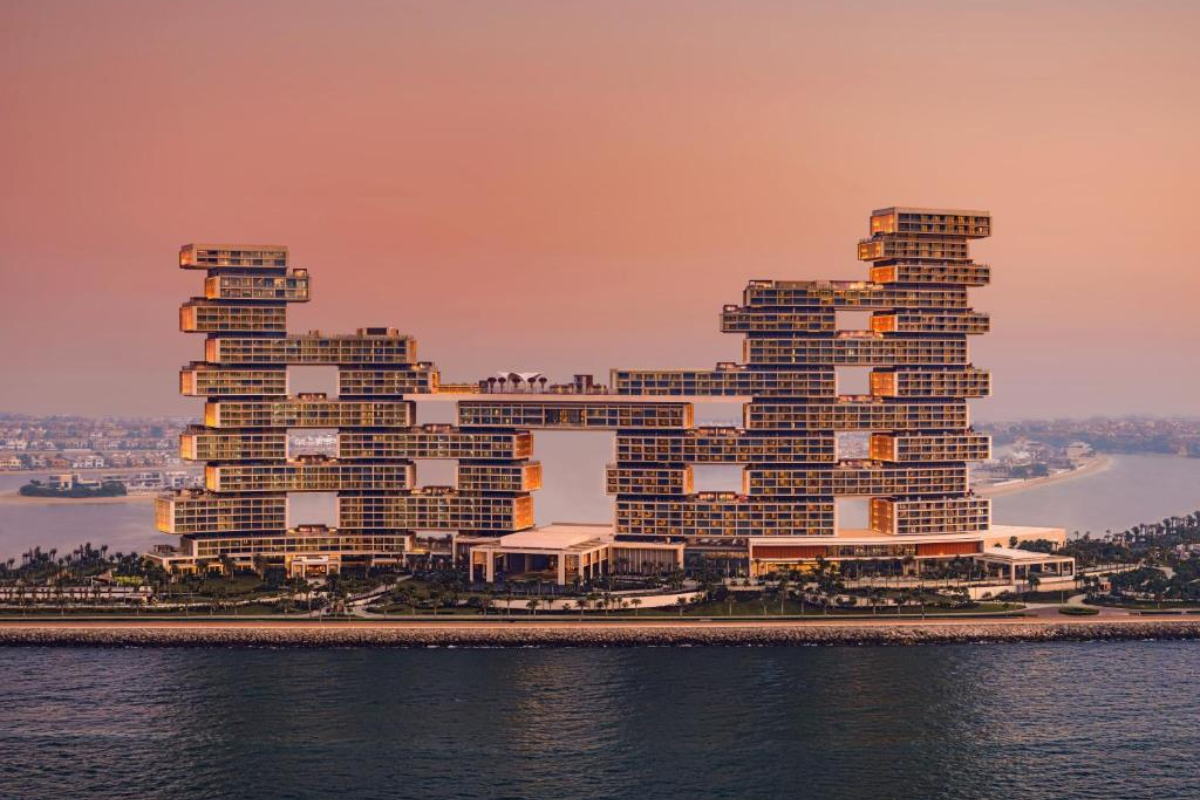 Living in Palm Jumeirah means having easy access to popular tourist attractions such as the Atlantis The Palm resort, Aquaventure Waterpark, The Pointe, Palm West Beach, The View, and much more. Atlantis The Palm is located on the peak of the Palm on the Crescent, along with some of Palm Jumeirah's best hotels and resorts, such as Anantara The Palm, Atlantis The Royal, Waldorf Astoria, Jumeirah Zabeel Saray, and FIVE Palm Jumeirah. These attractions offer entertainment options for residents and their guests, making it an ideal place to live for those who enjoy the nightlife and entertainment scene.
Community Atmosphere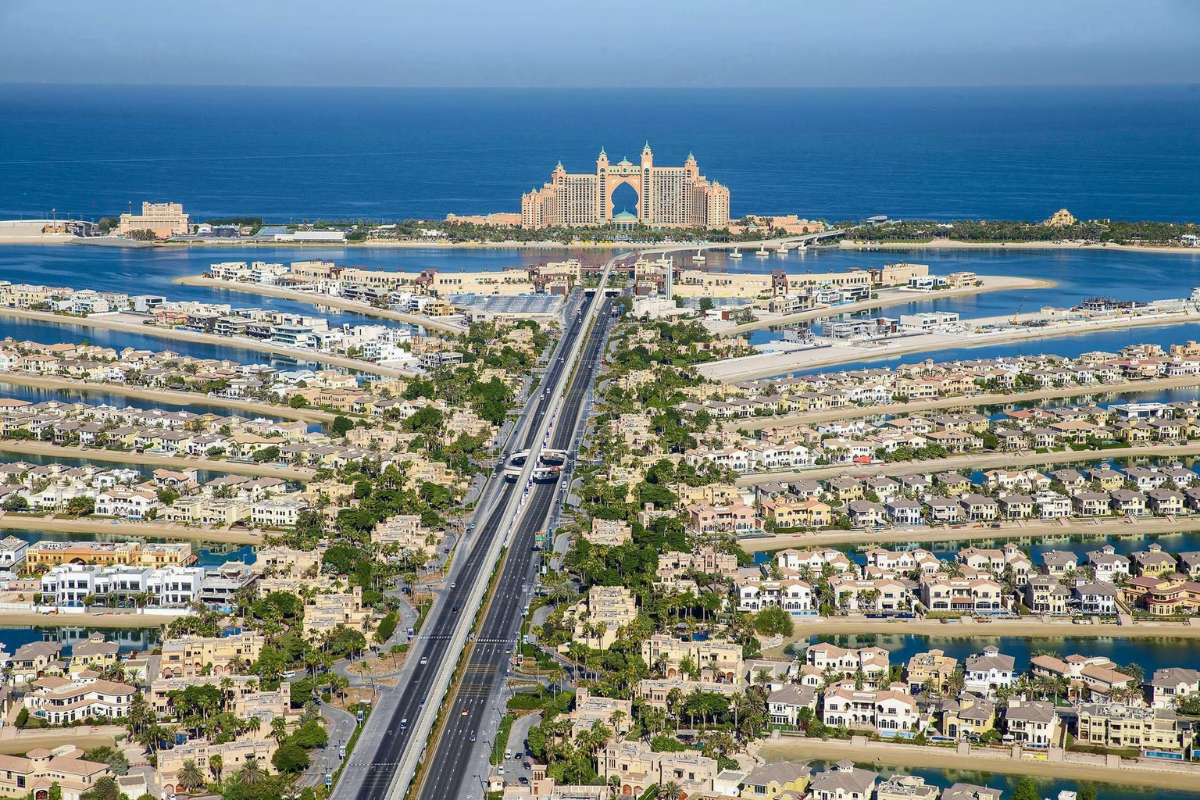 Palm Jumeirah has a well-knit community of diverse individuals from around the world. This multicultural mix creates an enriching environment, fostering global connections and networking opportunities. Various events and social gatherings organized by community management enhance the sense of belonging.
Security and Privacy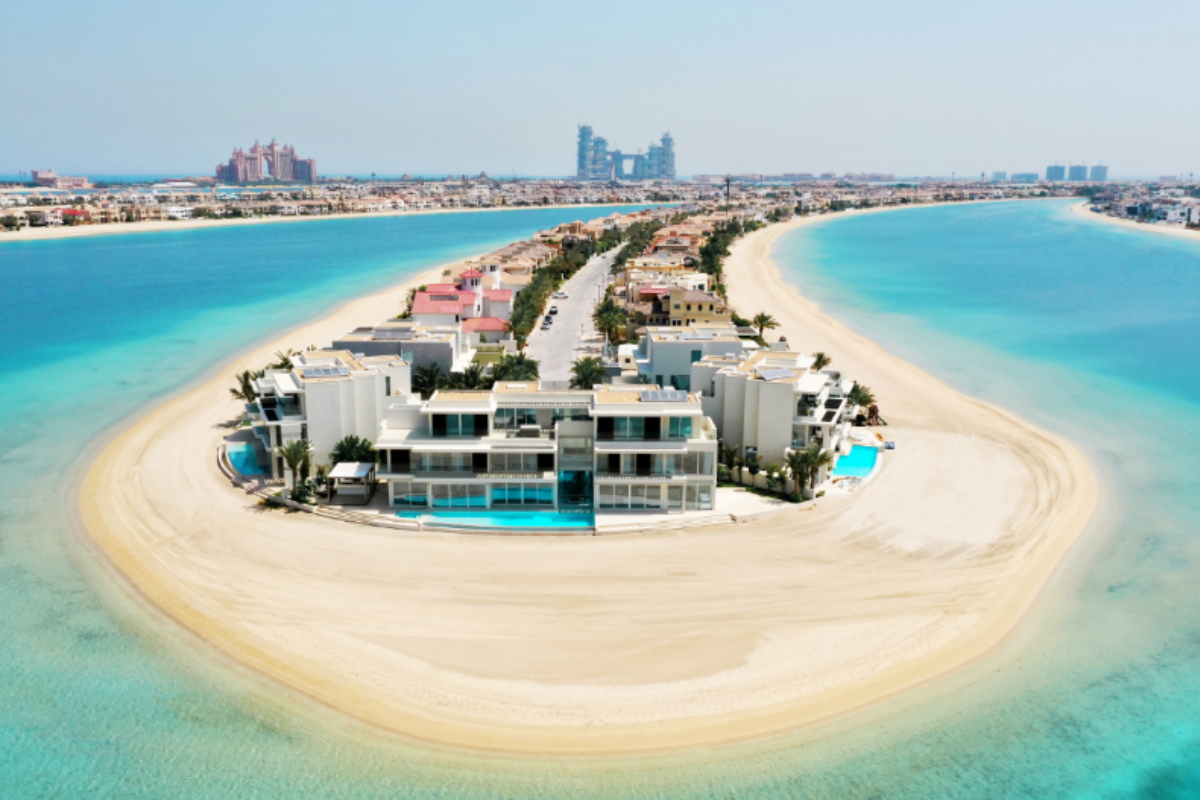 It is a gated community that ensures privacy and security for its residents. Security on the Palm is top-notch, providing residents with a sense of safety and privacy. This makes Palm Jumeirah an attractive destination for families and high-profile individuals who value it.
Cons of Living in Palm Jumeirah

High Cost of Living
Luxury comes at a price, and Palm Jumeirah is no exception. The cost of living, including rent or property purchase, maintenance fees, and daily expenses, in this exclusive area is significantly higher compared to other parts of Dubai.
Rents for villas in Palm Jumeirah have increased by about 15 percent compared to Q2 2022 and by just over 110 percent overall since January 2020, marking one of the highest gains in the market. Rents here currently stand at AED151 per square foot., according to an analysis by property consultant, Knight Frank.
Additionally, the daily expenses and services on Palm Jumeirah can also be higher due to the luxurious nature of the island.
Limited Public Transportation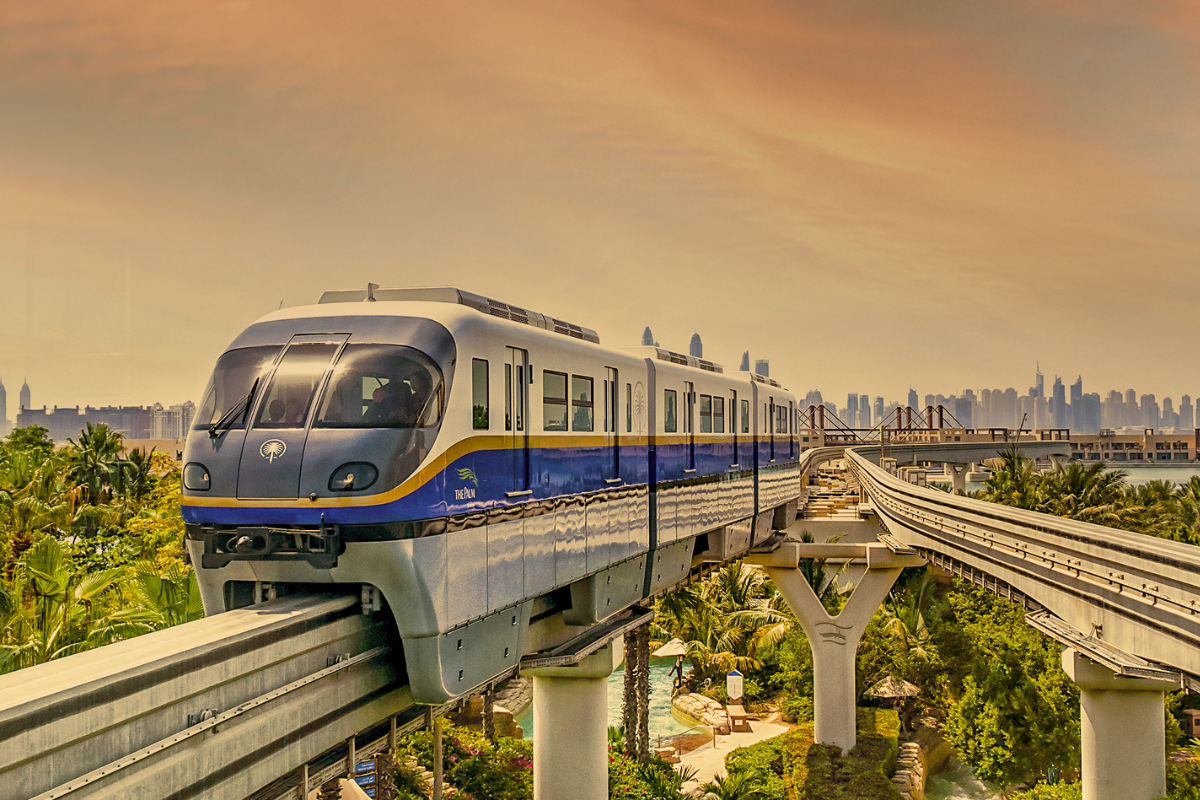 Although there is a Monorail in Palm Jumeirah that costs AED35 through which one can explore all sites and attractions, this is mainly used by tourists and residents who want to travel within the Palm. While the island is accessible by car, public transportation options are limited. This can be inconvenient for those who rely on buses or the Dubai Metro. The roadways are confusing and might be difficult for one to navigate, but yes, initially it is a problem, till one knows the routes.
Ongoing Construction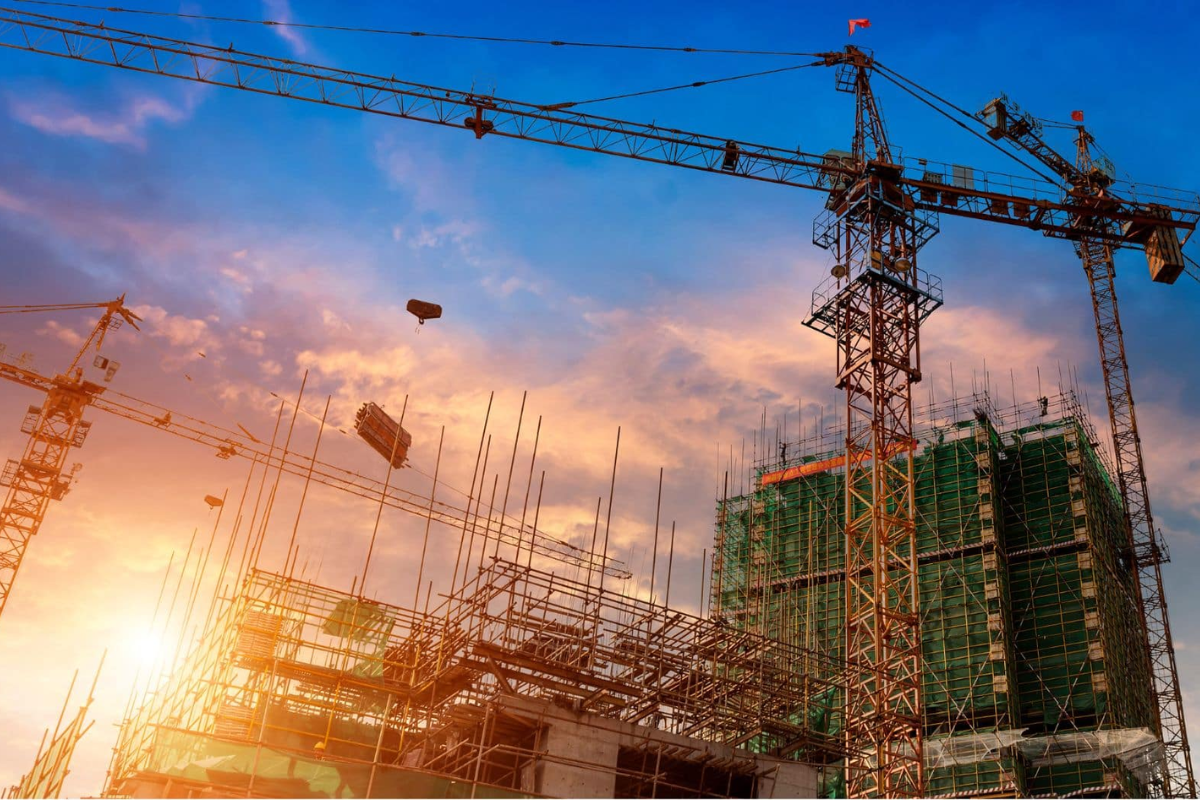 Palm Jumeirah is continually evolving, which means ongoing construction and development. This can lead to noise and dust pollution and disruption for residents in certain areas. It is essential to consider this factor when choosing to live in Palm Jumeirah.
Limited Green Spaces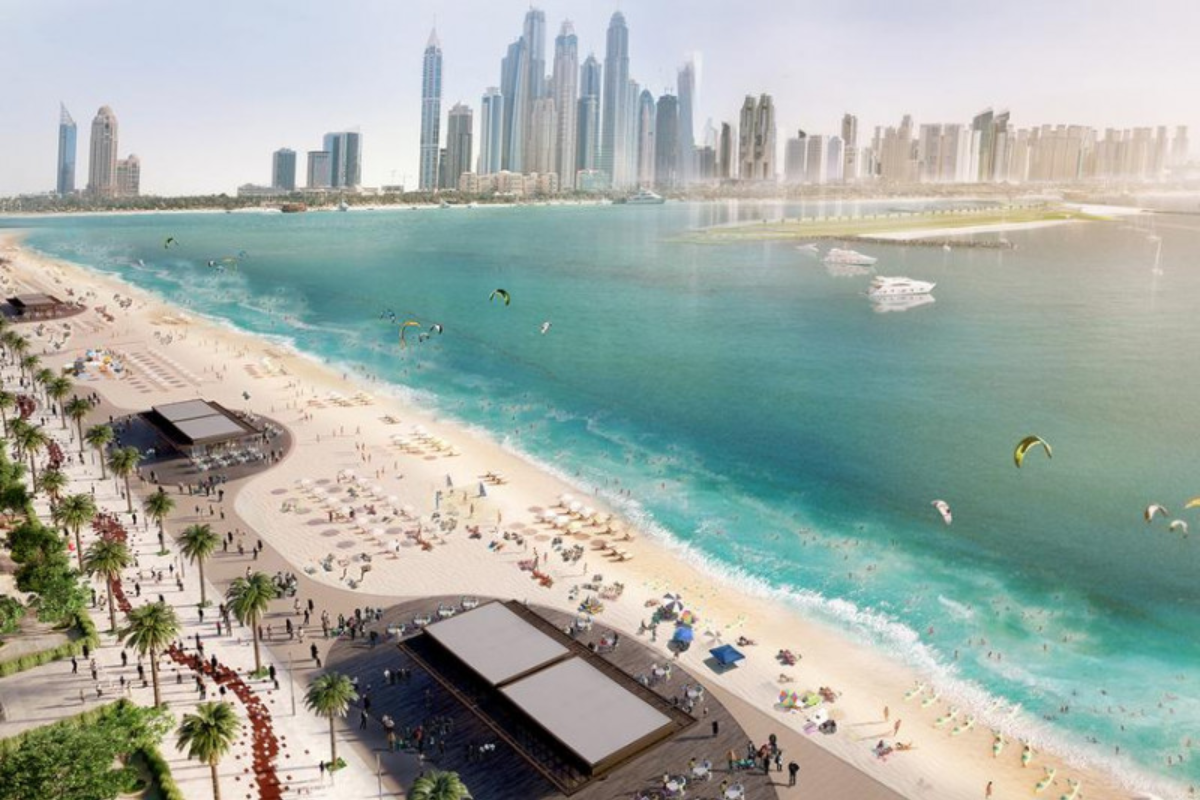 While the island boasts stunning beachfront and waterfront views, it lacks extensive green spaces and parks compared to other neighborhoods in Dubai. This can be a drawback for families with children or individuals who enjoy outdoor activities beyond the beach and seek lush green parks for picnics.
Busy Tourist Hub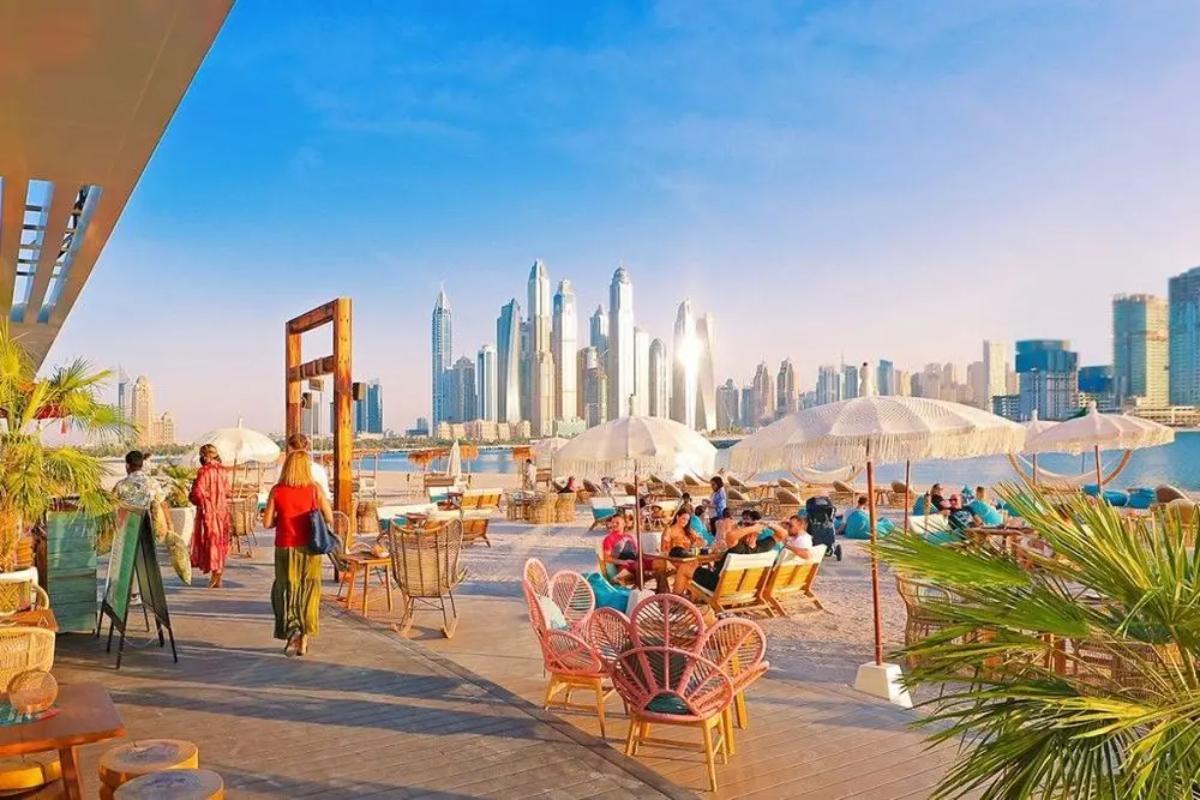 While living in a tourist hotspot can be exciting, it can also be overwhelming for some residents. The island attracts a large number of tourists throughout the year, which means crowded beaches, restaurants, and traffic during peak tourist seasons. This can sometimes disrupt the peacefulness of the area.
Limited Space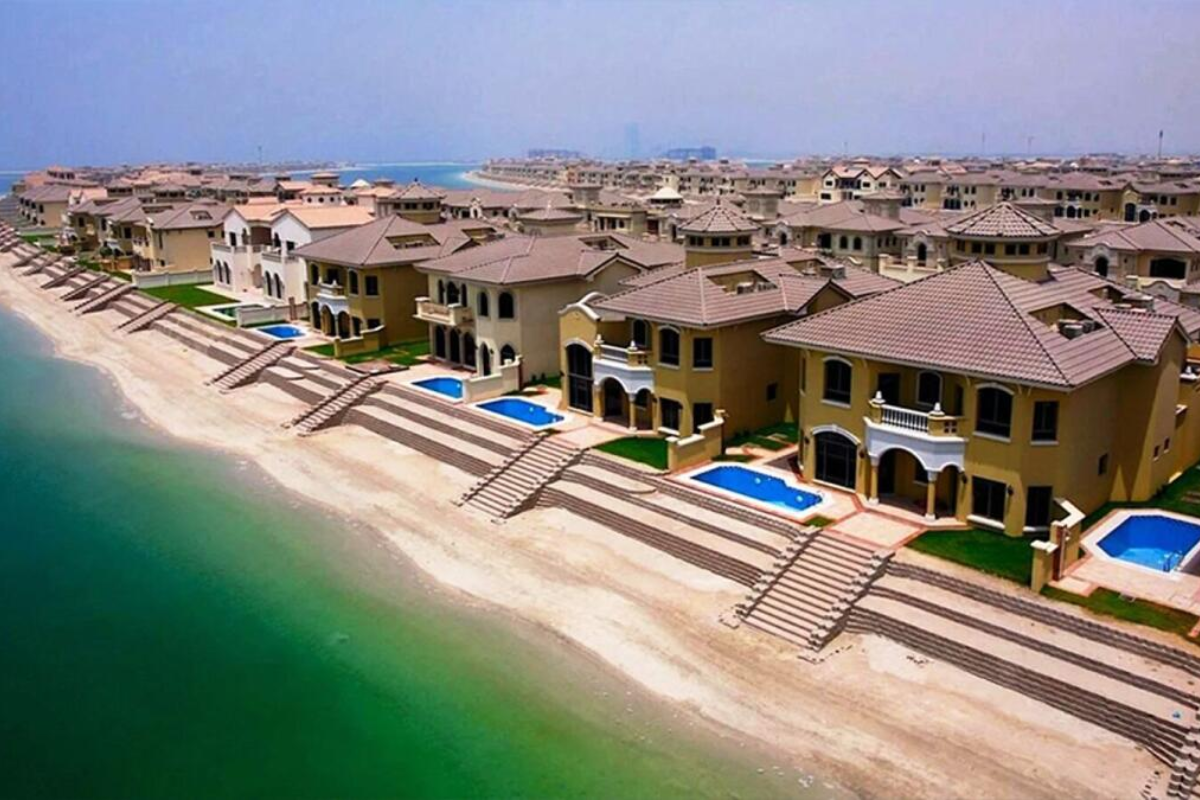 Palm Jumeirah is an artificial island with a limited land area. This translates into limited space for new developments and expanding infrastructure. As a result, finding spacious accommodations, especially for larger families, might be a challenge. Due to the island's unique shape, some properties may have limited outdoor space. This can be a drawback for families or those who enjoy larger yards.
Traffic Congestion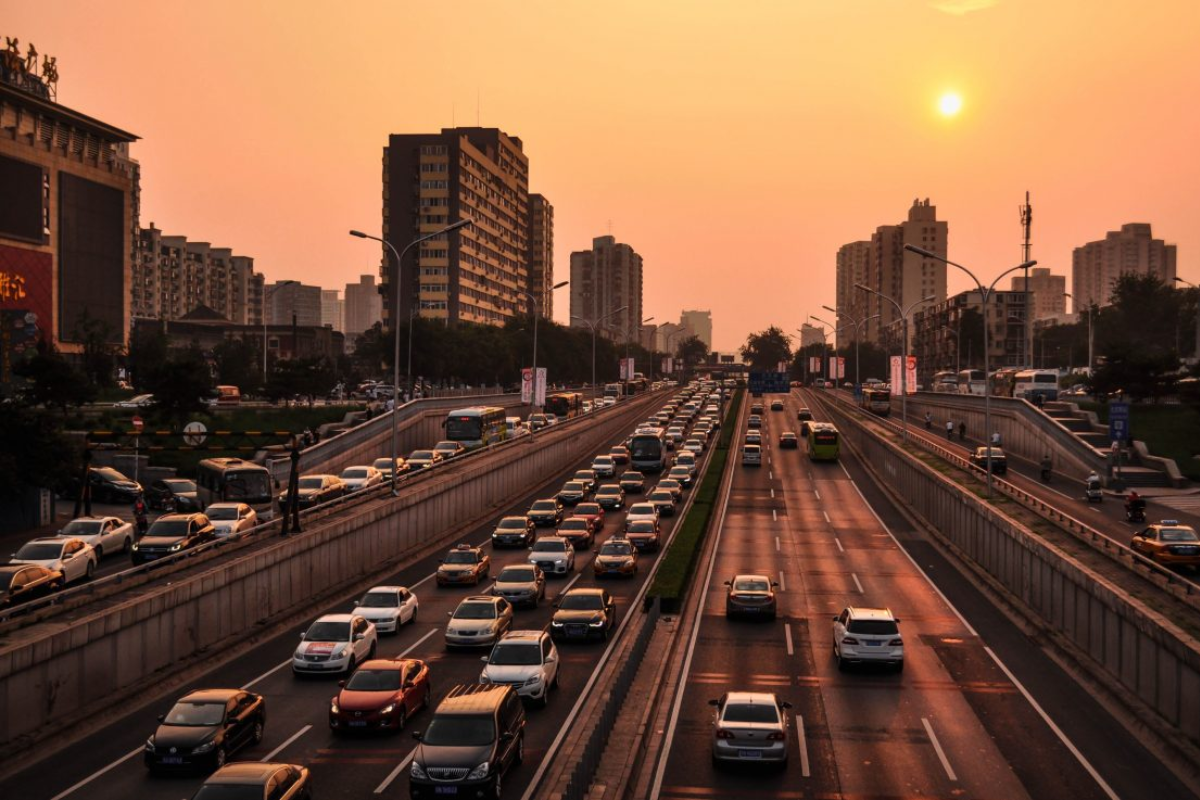 Dubai's traffic is legendary, and Palm Jumeirah can be particularly congested, especially during peak hours. Getting on and off the island can be a time-consuming affair.
In conclusion, Palm Jumeirah, Dubai, is not just an island; it's a testament to human ambition and a testament to what is possible when dreams meet innovation. It offers a luxurious lifestyle with world-class amenities and stunning views. However, it also comes with a hefty price tag and the challenges associated with living in a busy tourist area. It is important to weigh these pros and cons before making a decision to live in Palm Jumeirah, Dubai.
Also read: