Dubai is best known for its sky-high skyscrapers, extravagant shopping, prevalent nightlife, magnificent architecture, and breath-taking views but it is the Palm Jumeirah that stands out as one of the city's most remarkable spots. It is the world's largest man-made island and the most eye-catching landmark of Dubai. An exciting attraction at Palm Jumeirah is – The Pointe which is a luxury waterfront destination offering a wide range of entertainment, dining and shopping options making it a must-visit destination for tourists and residents alike. It is also home to the world's largest fountain.
This guide will provide you with all the information you need to know about the Pointe Dubai, including its location, attractions, and things to do there and the best time to visit.
What is the Pointe?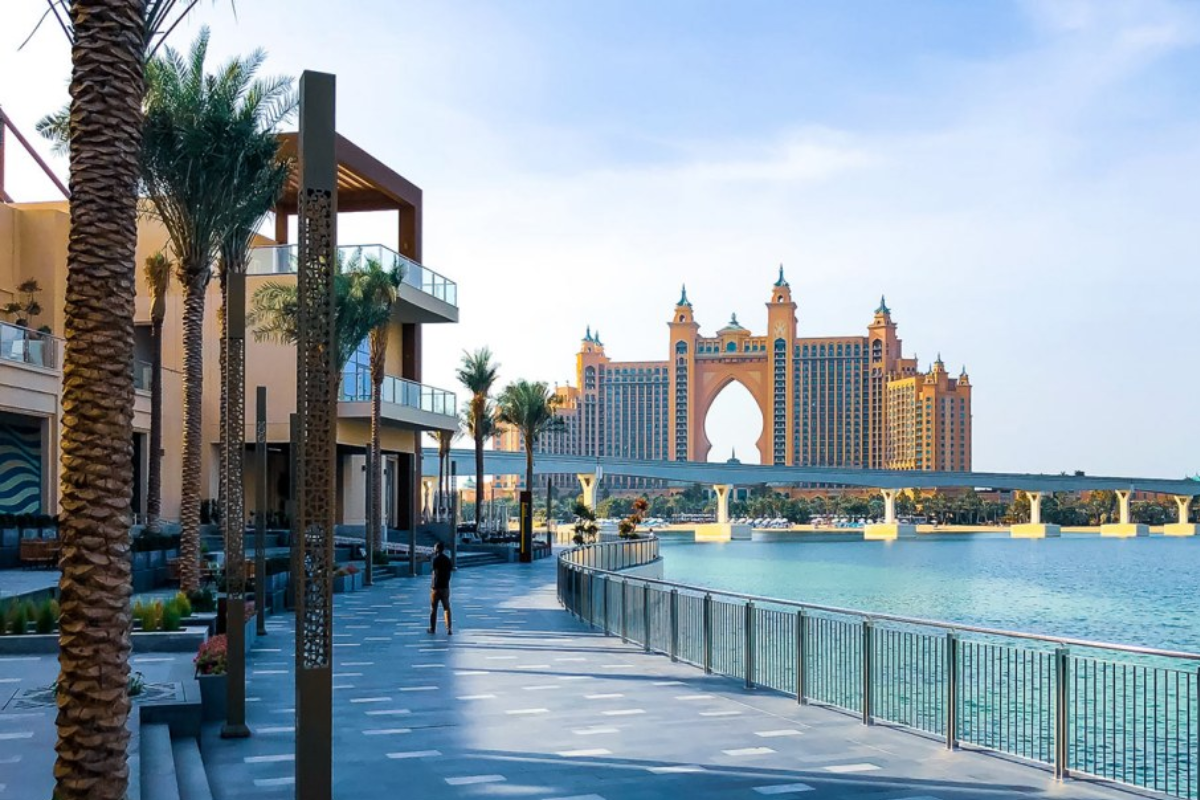 The Pointe is a premier shopping and entertainment destination. It is situated at the tip of Palm Jumeriah, directly across from Atlantis the Palm. The Pointe is a soft W shape that hugs the coastline and features a massive dancing water fountain as its focal point. It first opened to the public in 2018 and is divided into four sections: entertainment, restaurants, shops, and the Palm Fountain. The Pointe is a 1.4 million square foot luxury waterfront with a variety of leisure attractions, dining, and retail options. The highlights are its 1.5 km promenade, which is divided into west and east sides and has a marina at each end.
The Pointe is also known for having over 80 restaurants that are well-known for their global cuisines, ranging from renowned casual dining establishments to lounges and even fast food chains that are guaranteed to satisfy all your food cravings!
Things to do at the Pointe
1. Explore flavors from around the world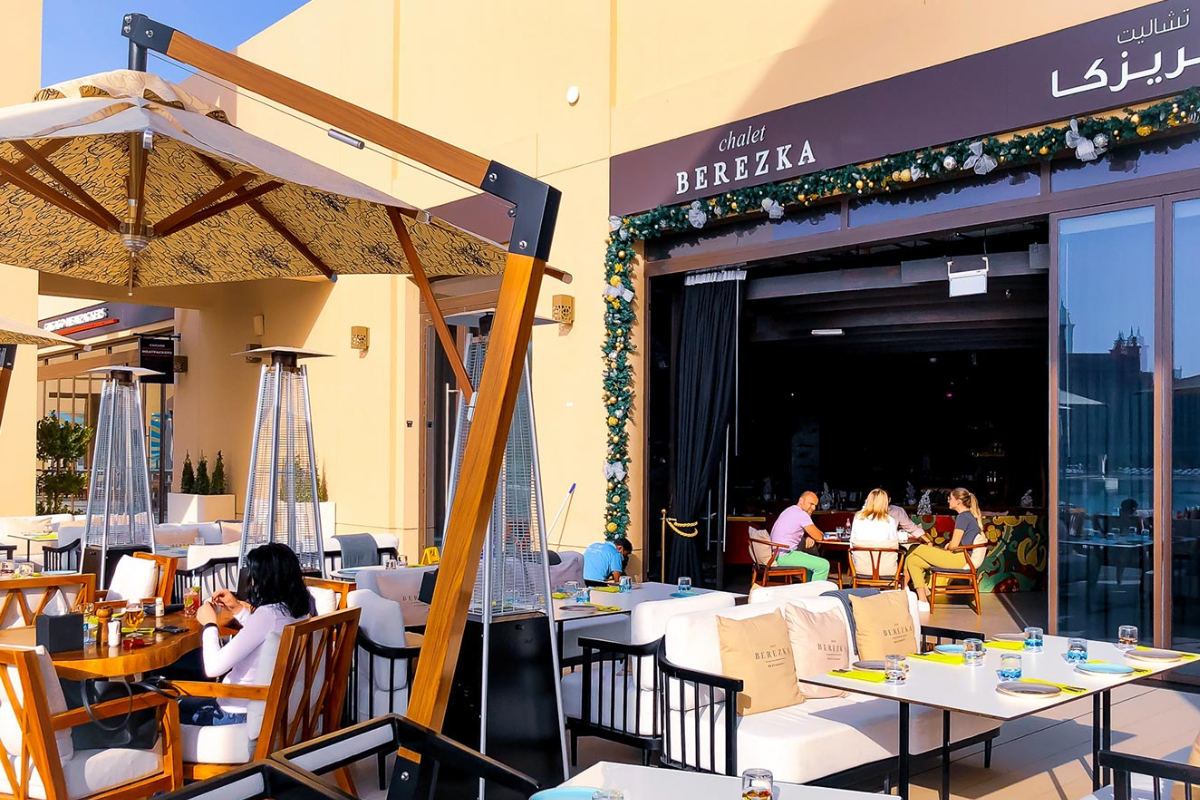 The Pointe is regarded to be a flavor haven by every foodie, with over 80 restaurants that compete for your attention! There are numerous restaurants, cafes, and bars where you can spend time with your family or have a fun night out with friends. Whether you're craving Italian, Japanese, or Middle Eastern cuisine, you're sure to find a restaurant that caters to your preferences.
Here are the cafés and restaurants worth a visit:
Hook & Cook
Argentina Grill
Chuan
OTO Specialty Coffee
Classic Rock Coffee Co
Icons coffee couture
The restaurants at The Pointe are ideal for a special occasion because they all offer mesmerizing views of the glistening sea and Atlantis the Palm.
2. Shop till you drop!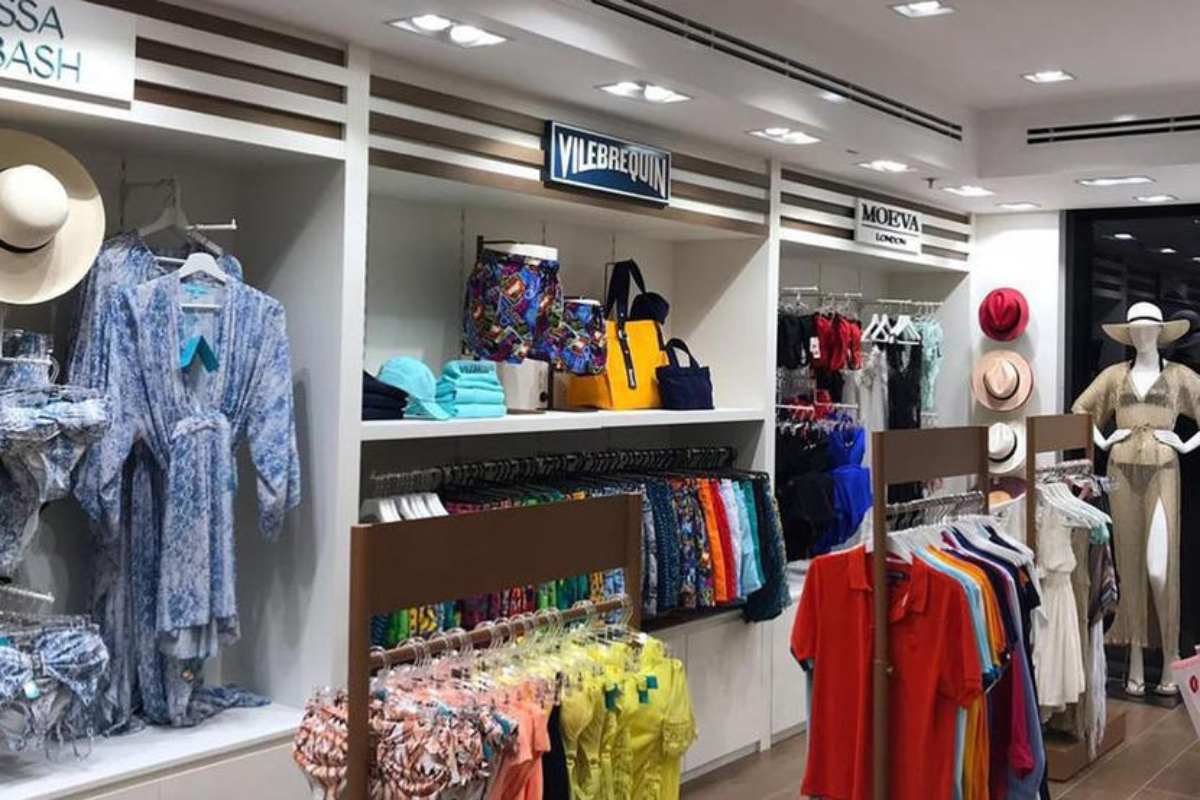 With almost 70 stores to satisfy your shopping cravings, you can't leave The Pointe without leaving with a bag or two. Everybody who enjoys shopping should go to The Pointe! The shopping outlets at the Pointe offer a wide range of options with a distinctive fusion of traditional and modern styles catered to men, women, and children. I Love Dubai is the place to find exquisitely crafted items and the ideal mementos, and Beleaf Nutrition, The Pointe's organic shop, has a fantastic selection of organic goods. There are a variety of other well-known stores nearby, including favorites like Typo and Galerie Hindam. Additionally, a supermarket, pharmacy, and salon are nearby to provide convenience for Palm Jumeirah residents.
Here are some shops and stores you can find at The Pointe:
• Candylicious candy store
• Hamsac
• Union Coop
• Typo
• I love Dubai
• Life Pharmacy
• Skin 111
• Bella Ciao Club
3. The Palm Fountain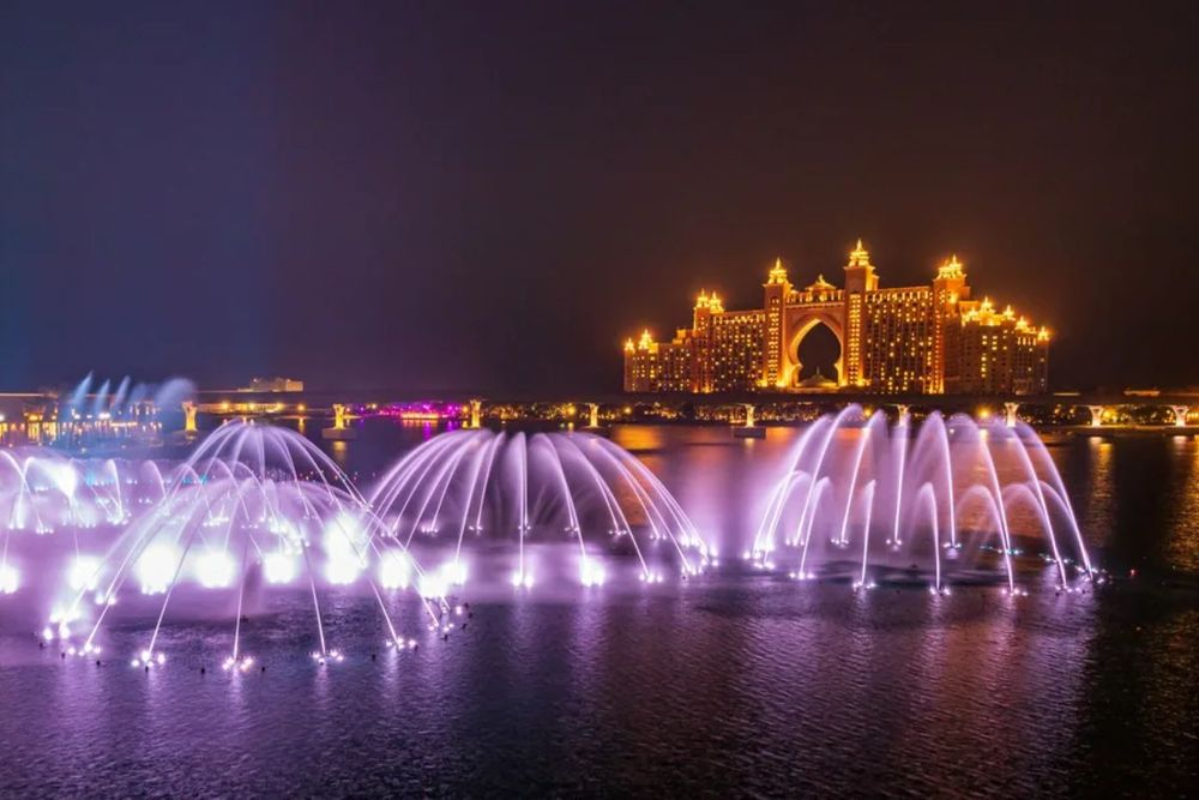 The Palm Fountain is an incredible performance of dancing water, lights and music and is one of the best tourist attractions in Dubai that attracts thousands of visitors every day. It is located directly on the 'trunk' of the Palm Jumeriah and covers approximately 14,000 square feet of seawater. The magnificent fountain takes viewers' breath away with its 105-meter water jet shoots and over 3,000 LED lights that illuminate the fountain in a variety of colors. The Palm Fountain has been awarded the Guinness World Record for the world's largest dancing fountain, relegating the Dubai Fountain to second place. It is also the region's only multi-colored fountain. The fountain has 20 shows, with five different shows every day. Visit the only multi-colored fountain show in Dubai, which is now open daily from sunset to midnight.
4.  Indulge in the various entertainment options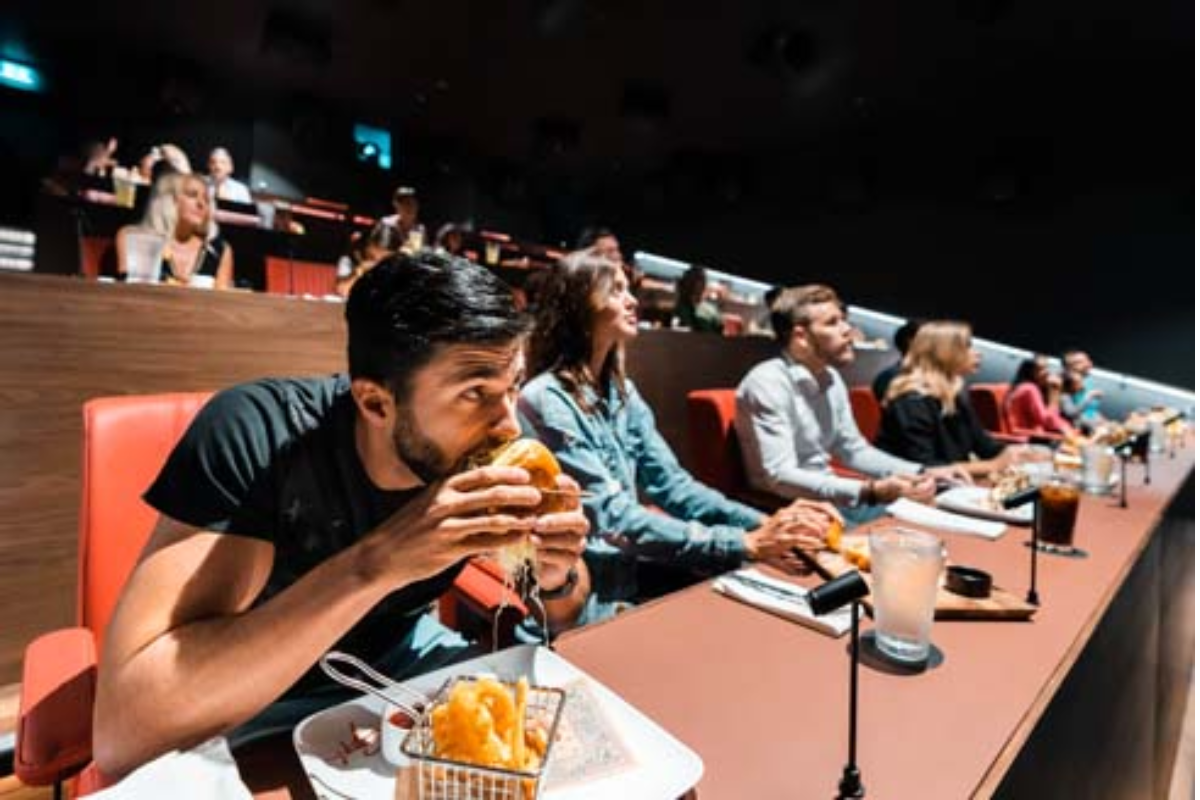 At the Pointe Dubai, enjoy a fun-filled day out with your family and friends while participating in a variety of exciting activities. It is the perfect entertainment location that welcomes visitors of all ages. These include:
Cheeky Monkeys: Cheeky Monkeys is an award-winning children's play area with a variety of recreational toys for children of all ages, including climbers, slides, and trampolines. In this 5-level play structure, kids can play for as long as they'd like while also learning new skills and having the opportunity to interact with others and make new friends.
Reel Cinemas: Besides your unusual movie watching experience. The Reel Cinema at The Pointe takes your experience to a new level with their unique Dine-in cinema concept. Dinner and a movie are a regular of ours at home but now we can do the same at the theatre too! This restaurant rolled into a cinema serves you an elaborate restaurant style-meal while you binge on the latest movies. From starters, pizzas, burgers to desserts and refreshing beverages you can order anything your heart desires. Enjoy this unique cinema experience now and live a memory to cherish forever.
The Yellow Boats: Get yourself down to the Yellow Boats to take a top-notch guided tour with a renowned tour guide. To capture the best of Dubai, take a cruise around the magnificent Palm Jumeirah. Create a unique package for yourself by adding in other exhilarating activities like kayaking, windsurfing, and aqua cycling.
5.  Enjoy the Insta-worthy views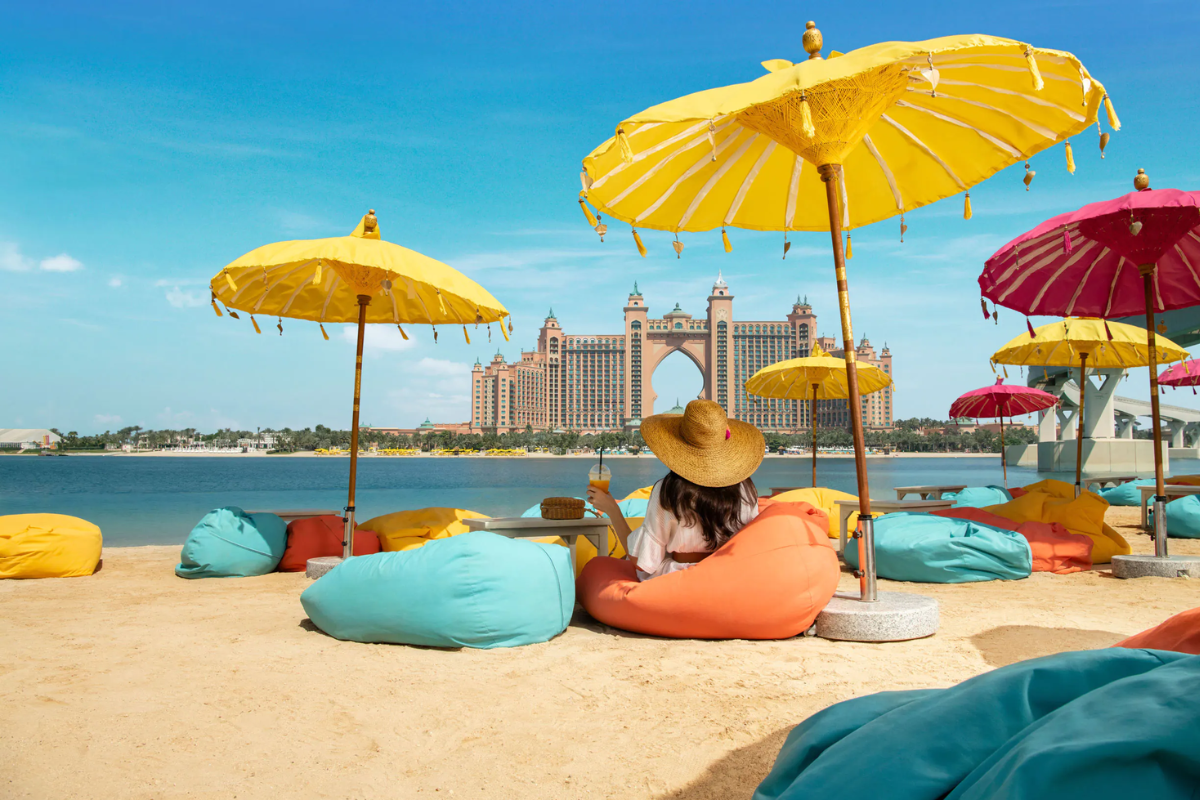 Palm Jumeirah itself is a mesmerizing and out of this world structure that provides you with various photo opportunities that are perfect for your Instagram feed. Whether it is soaking up the sun and sand at the beach, taking stunning pictures of Dubai's skyline on the 1.6-kilometer promenade of the beach, enjoying countless water activities like kayaking, paddle boarding, surfing, electric hydrofoil surfing, sea bikes, catamarans, VR diving or taking in the exquisite view of the Atlantis the Palm while dining alongside blue waters– getting multiple insta-worthy pictures is easy at the pointe.
6.   Stroll along The Promenade
It's not always necessary to have outrageous fun to have a good time. Sometimes all you need is to take a leisurely stroll along the promenade and take in the crisp sea air. Due to its lovely walkways, palm trees, and fountains, The Pointe is the ideal location for an evening stroll. Enjoy the water fountains, the gentle breeze, and the crystal-clear sea as you unwind.
Location and how to reach
The Pointe Dubai is located at Palm Jumeirah, Al Mirziban, Dubai
The Pointe is quite easy as there's a vast network of roads, tunnels and public transport options connecting to the Palm Jumeirah. You can arrive in Palm Jumeirah by taxi, car or by water on a yacht or speedboat. The nearest metro station is the Nakheel Metro Station, which is a short taxi ride away from the Pointe. You can also use the Palm Jumeirah monorail which runs the entire trunk of Palm Jumeirah up till the entrance of the Atlantis the Palm. There is no bus service available, but you can hop on to the Big Bus which offers the perfect view of the island. You can also book taxi services like Dubai Taxi, Uber or Careen to reach to your destination. If you're getting there by car, you'll be glad to know that there are close to 1,600 parking spaces provided where you can gain a hassle-free experience.
Best Time to Visit the Pointe
Although the Pointe Dubai is open every day of the week, it is best to go during the weekdays to prevent the crowd. If you want to avoid Dubai's extreme weather, it is advised to visit The Pointe during winter. The climate is pleasant from October to February, making it possible to spend more time strolling around The Pointe.
Tips for visiting the Pointe:
1. The Pointe Dubai is a popular destination, so it is a good idea to plan your visit ahead of time. You can check the opening times of the attractions and restaurants and plan your itinerary accordingly.
2. Dubai has a conservative dress code, so it is important to dress modestly when visiting the Pointe. It is also a good idea to wear comfortable shoes as there is a lot of walking involved.
3. Dubai is known for its hot and sunny weather, so it is important to bring sunscreen with a high SPF to protect your skin from the harmful UV rays.
4. While many of the restaurants and shops at the Pointe Dubai accept credit cards, it is a good idea to bring cash with you. This will come in handy if you want to buy snacks or souvenirs from the street vendors.
5. The Pointe Dubai offers regular promotions and discounts on its attractions and restaurants. Keep an eye out for these promotions and take advantage of them to save some money.
Also Read: