Al Barsha and Barsha Heights are Dubai's two most happening neighborhoods. This neighborhood is located in the heart of the city buzzing with tourists, shoppers, and businessmen. Al Barsha is home to shopping malls, popular retail stores, entertainment attractions, and more. Barsha Heights houses some of the most popular hospitality chains in the region. You can explore Al Barsha and Barsha Heights for their beauty, architecture, and entertainment options.
This lively and fun neighborhood to closer to many popular landmarks in Dubai. It is also closer to Dubai business hubs like Dubai Internet City and Dubai Media City. The prime location of Al Barsha and Barsha Heights neighborhood makes it one of the most preferred areas in Dubai.
You can do a list of activities at Al Barsha and Barsha Heights and not get bored. If you are wondering where to start, here are some of the interesting things you can do at Al Barsha and Barsha Heights area in Dubai.
Diverse shopping experience
Al Barsha and Barsha Heights are home to a wide range of shopping malls and hypermarkets that offers premium, quality products, and services in Dubai. These malls have high-end luxury brands, fast fashion outlets, electronics, home décor, and more. The hypermarkets provide multiple options for shopping from fresh groceries to household items. Visit some of the popular shopping centers in the region.
Mall of the Emirates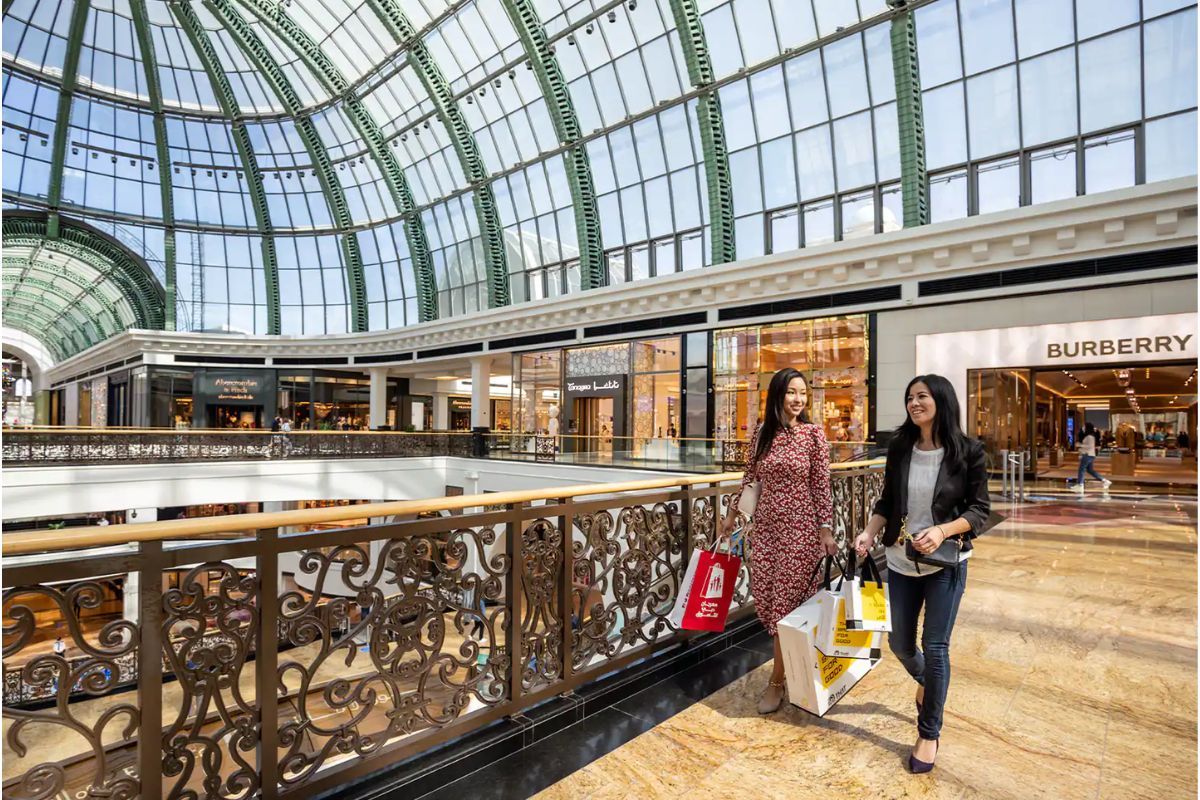 Mall of the Emirates located in Al Barsha is one of the most popular shopping destinations in Dubai. There are over 5000 stores from where you can shop a wide variety of products ranging from groceries to designer labels. If you are looking to shop for groceries at the Mall of the Emirates you can visit Carrefour, Carrefour City, EVOK, and Jones the Grocer to get fresh produce and products. You can also check out the fashion stores at the mall like Coach, Aldo, Abercrombie & Fitch, Centrepoint, and Call It Spring. They are also home to international brands like Birkenstock, Balenciaga, and Carter's. If you are looking forward to purchasing jewelry and watches head to Chopard, Dior, or Guess inside the Mall of the Emirates. You can also find many stores that provide premium options in eyewear, fitness, electronics, home, stationery, beauty, and health at the mall.
Read more - Top 10 Things to do in Mall of the Emirates
My City Centre Al Barsha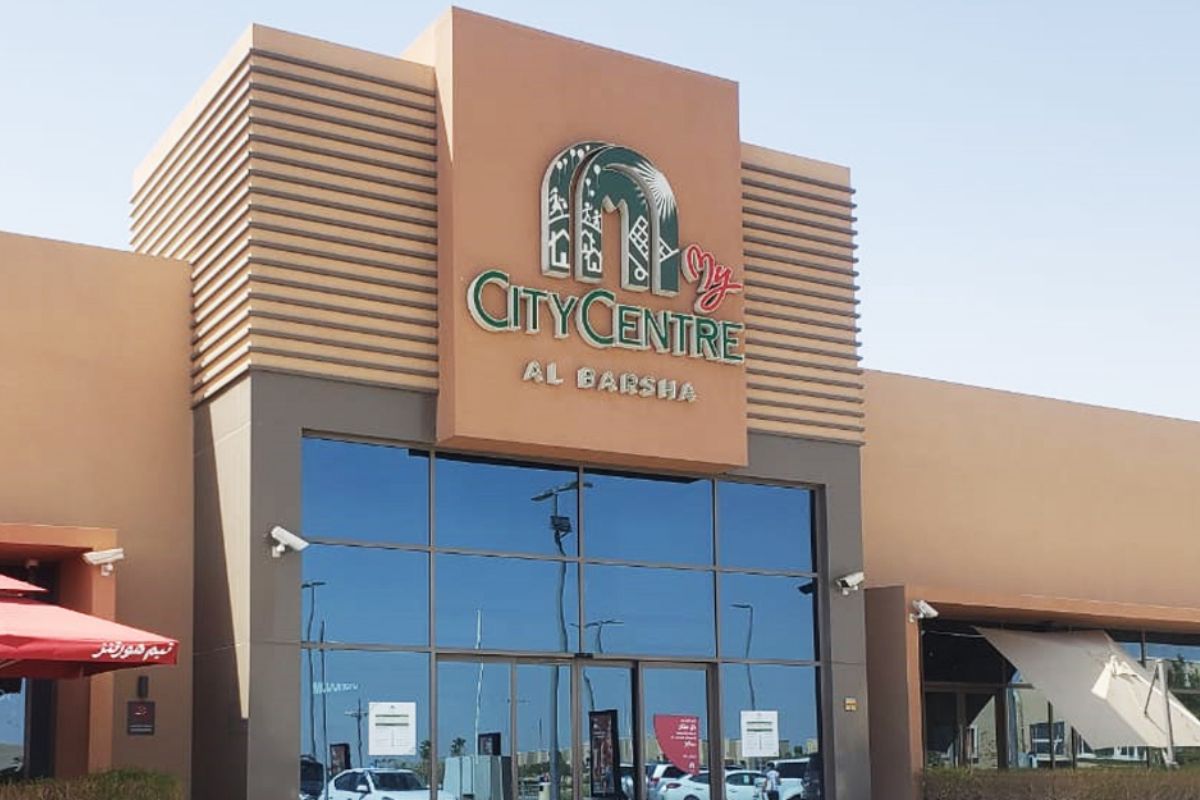 My City Centre Al Barsha is a one-stop shopping destination for many residents and tourists in Dubai. From authentic local brands to international luxury brands, you have myriad options to choose from. This shopping mall spans a whopping 5,000 sqm area with various amenities like prayer rooms and rest rooms installed for the convenience of the visitors. Aldo has a branch at this shopping center for you to purchase trendy accessories. You can visit Inglot to stock up on your favorite makeup products. At Skechers, you can find comfortable and sporty footwear collections for everyday use. For your daily grocery requirements, you can visit the Carrefour supermarket inside My City Centre Al Barsha. The City Centre is also home to many health and wellness stores like Marina Pharmacy and Red Door Salon.
Al Barsha Mall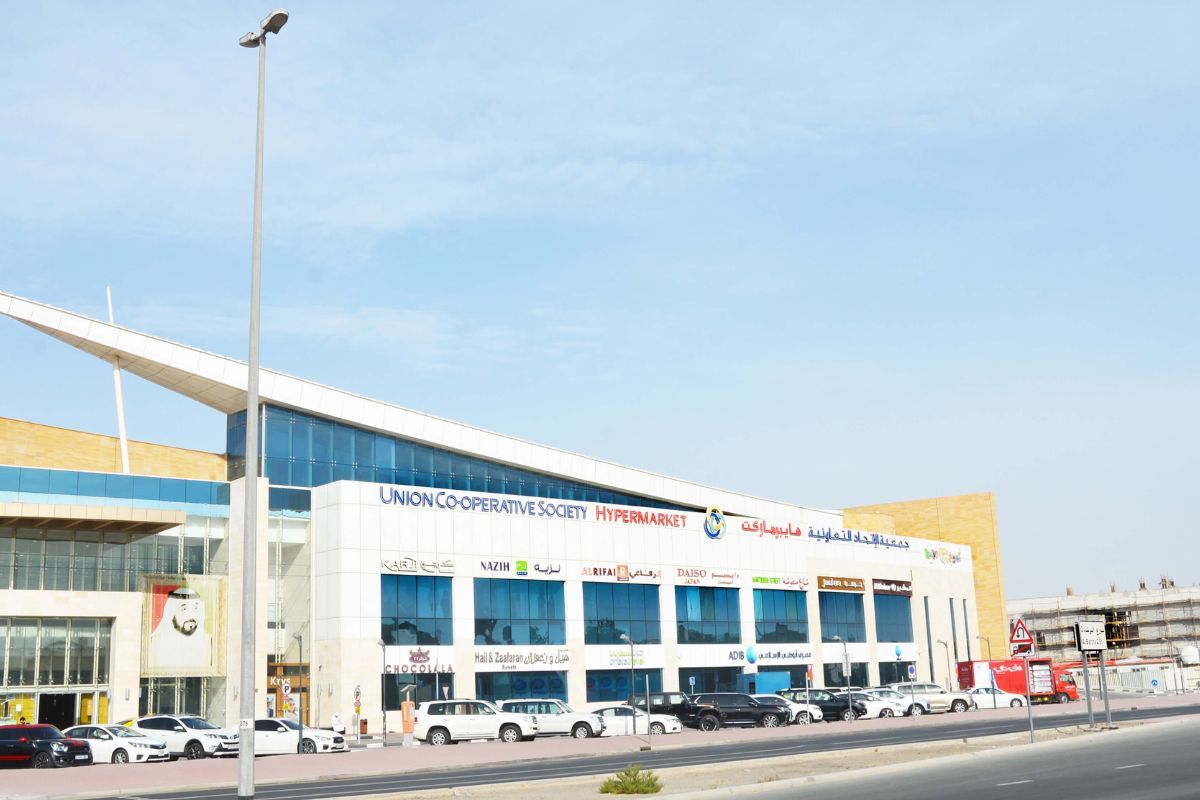 Al Barsha Mall is comparatively smaller than other shopping malls in the region. It is one of the best spots to have a fun shopping experience. You can stock up on groceries at Union Coop inside Al Barsha Mall. They have brands like Daiso Japan that offer cute and aesthetic stuff for a reasonable price. At Kata and Asana, you can shop for the latest activewear collection and sports equipment. You can also enjoy shopping at other stores like The Body Shop, Mikyajy, Nazih Cosmetics, and Al Mesk Al Arabi. Al Barsha Mall also has a variety of options for dining and entertainment.
Authentic dining options
At Al Barsha, you are open to trying out any international cuisine. Al Barsha is home to some of the best restaurants in the region. You can satiate your cravings by treating yourself to tasty and healthy dishes. Look at some of the cuisines you can try out at Al Barsha.
Asian cuisine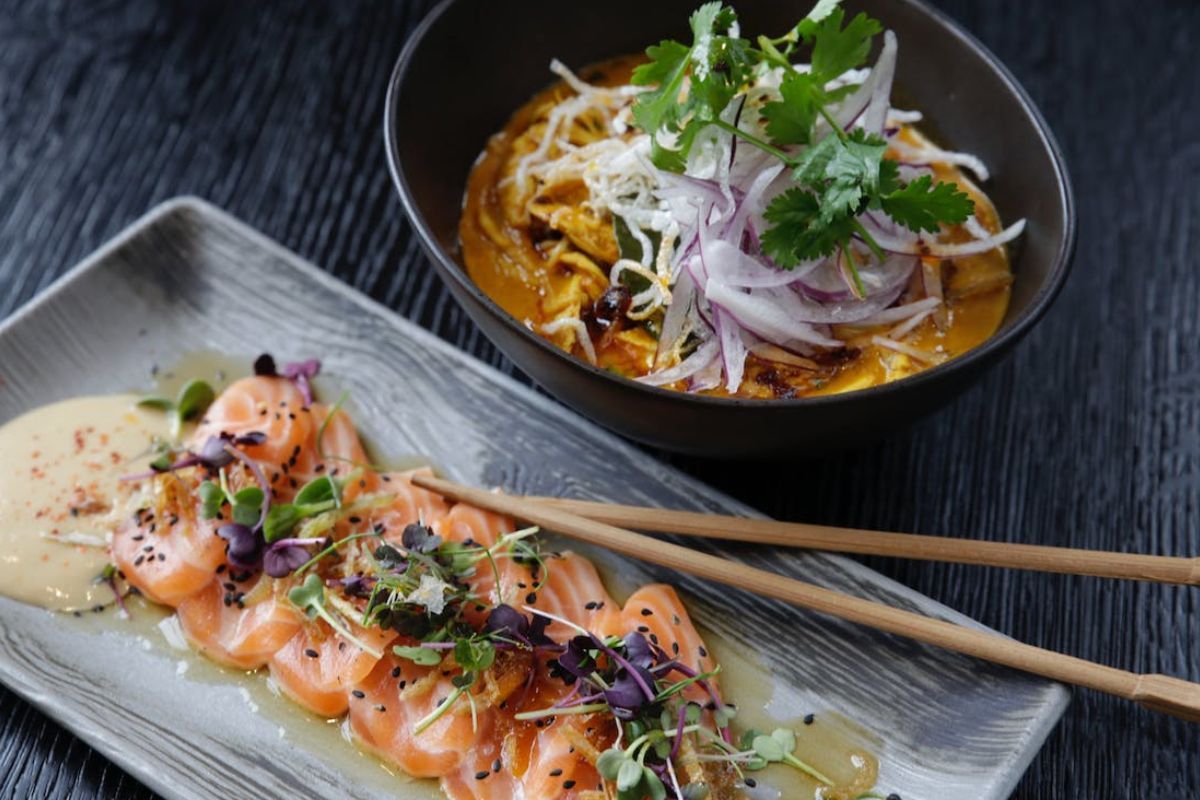 Asian cuisine has a newly founded popularity in the region. You can try delicious ramen, sushi, or authentic Asian soups at the restaurants here. Some of the top-rated Asian Restaurants in Al Barsha and Barsha Heights are:
· Wise Kwai (Thai)
· Toshi (Japanese)
· The Noodle House
· Wawa Dining
· Din Tai Fung
Indian cuisine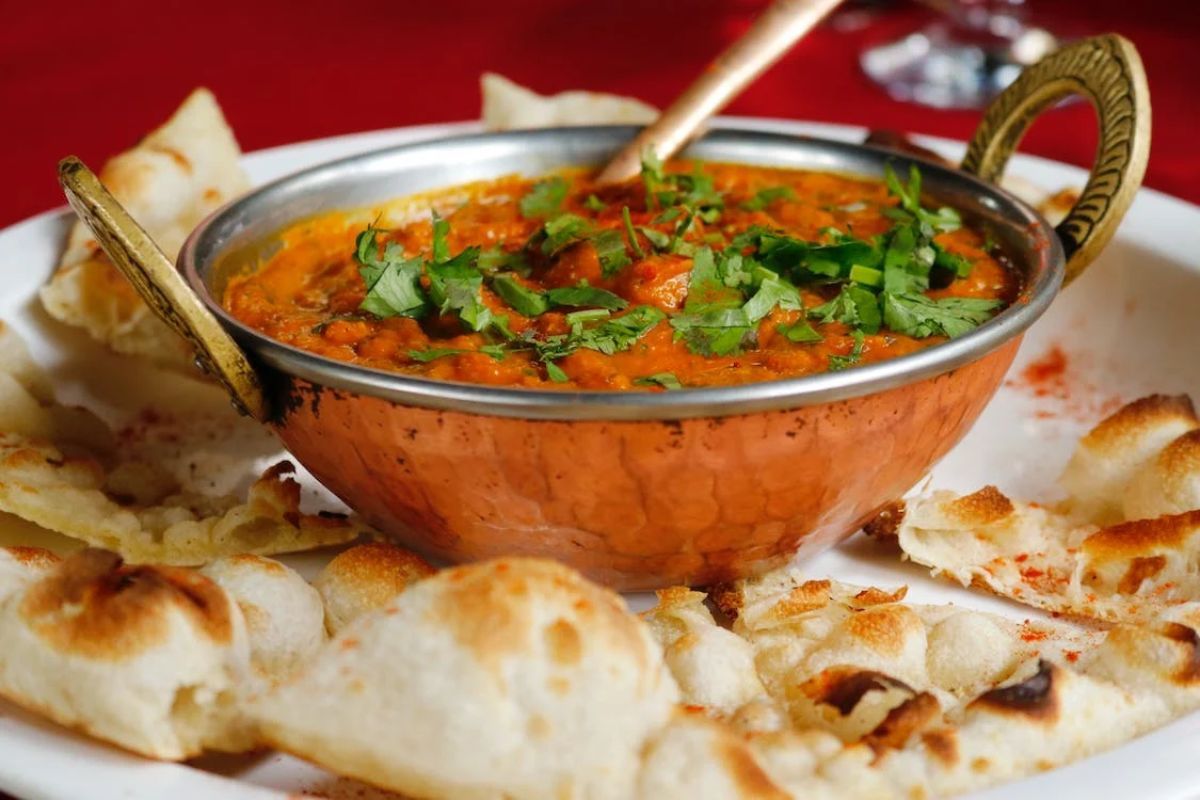 Indian cuisine is one of the most popular cuisines in the world. There are a wide variety of dishes that suit every tastebud that is Indian in origin. If you are a fan of spices, do try out any Indian dish as they are popular for their exquisite flavors, spice bursts, and herbs mixes. The best Indian restaurants in Al Barsha and Barsha Heights are:
· Gharana
· 25 Degree North
· Chalet Grill Plus
· Hitchki
· Delhi Darbar
Mediterranean cuisine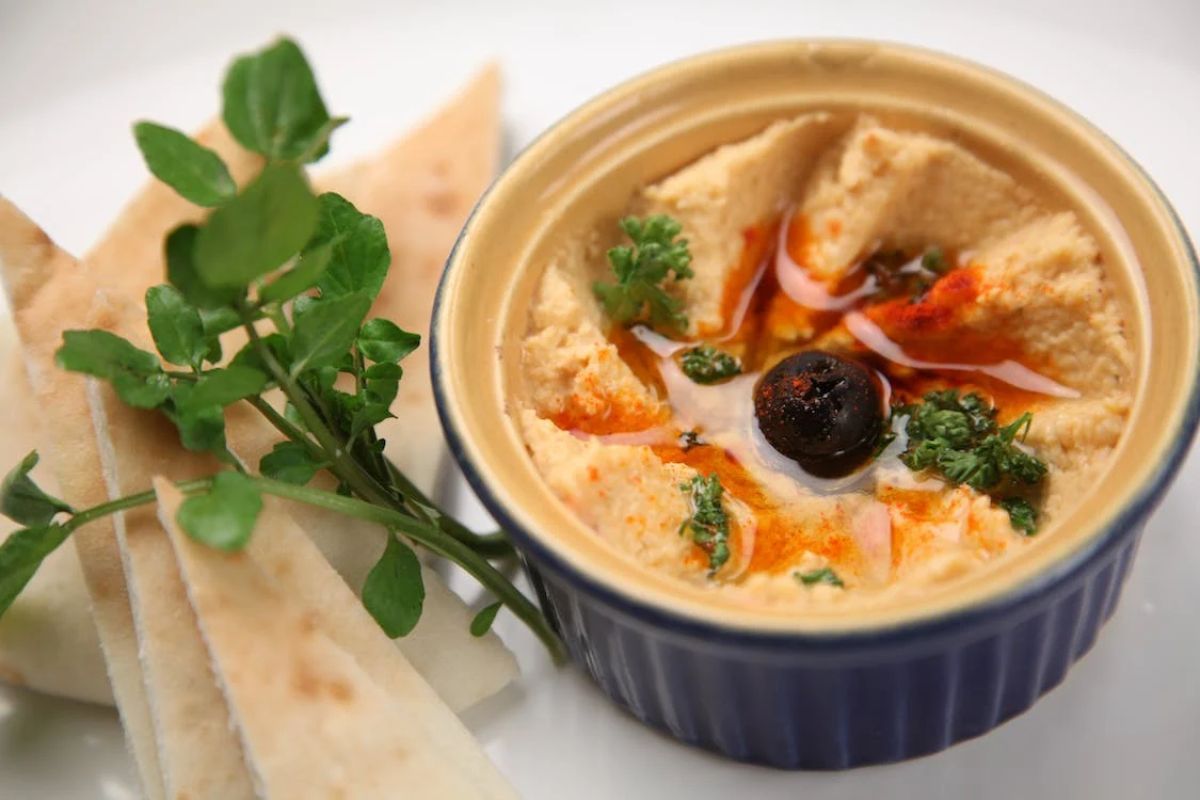 Mediterranean cuisine is one thing tourists always look forward to on their visits to Dubai. Dubai hosts a wide variety of restaurants that serve authentic Mediterranean dishes. You can find a lot of herbs, spices, legumes, and olive oil in this cuisine. Mediterranean cuisine is for those who like flavorful foods but does not want to go overboard with the spice levels. Some of the best Mediterranean restaurants in Al Barsha and Barsha heights are:
· Lola Taberna Espanola
· Eat Greek Kouzina
· Toma Lounge
· Alfeniq
· Besh Turkish Kitchen
European cuisine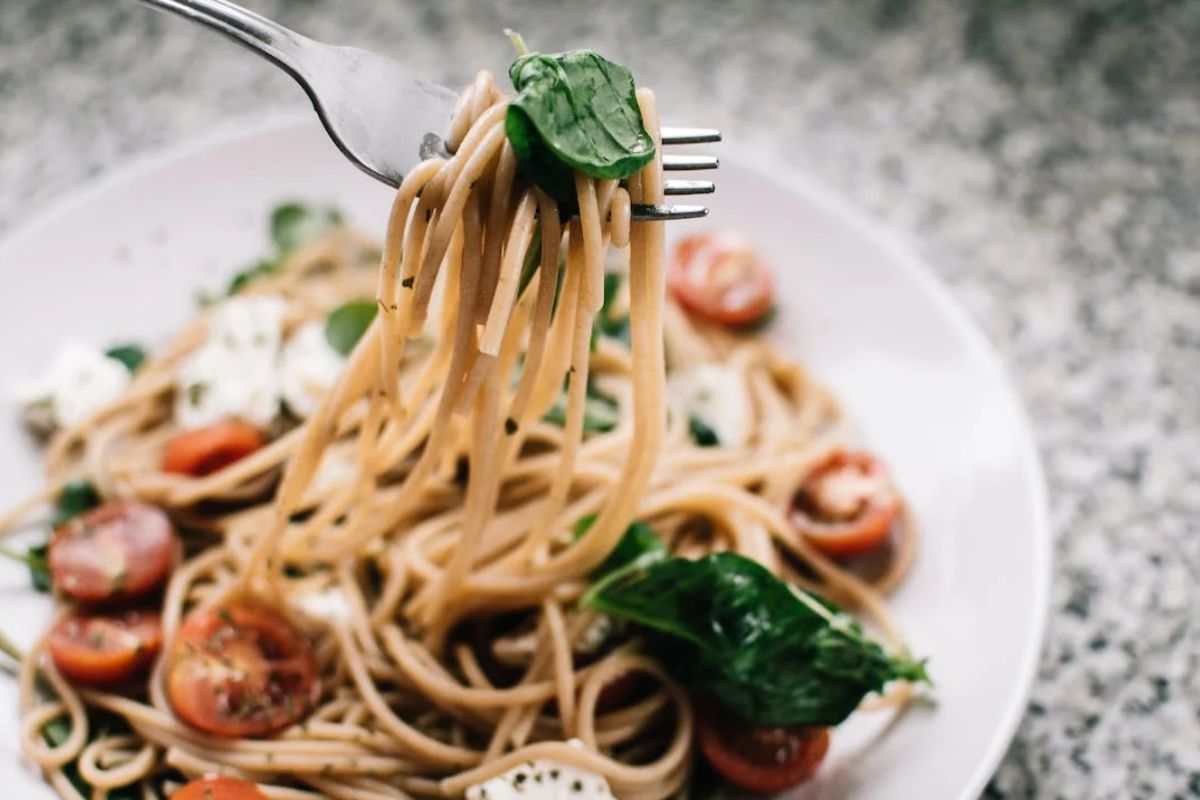 European cuisine is liked by almost everybody. Most of the appetizers we love is a part of this cuisine. This cuisine includes more meat, flour, and starches in their dishes. They also have some of the best bread in the world. Try out some Italian pasta or French croissants at the restaurants in Al Barsha and Barsha Heights that serve European cuisine.
· St. Tropez Bistro
· Beastro
· Emporio Armani Caffé
· Paul
· 800 Degrees Pizzeria
Unlimited entertainment
There are so many fun activities you can indulge in while at Al Barsha and Barsha Heights. You can choose to spend a day with your loved one, friends, or family at these fun attractions in Al Barsha. From skiing to watching movies, Al Barsha offers an unmatchable amount of fun in Dubai. Check out some of the fun attractions in the region.
Ski Dubai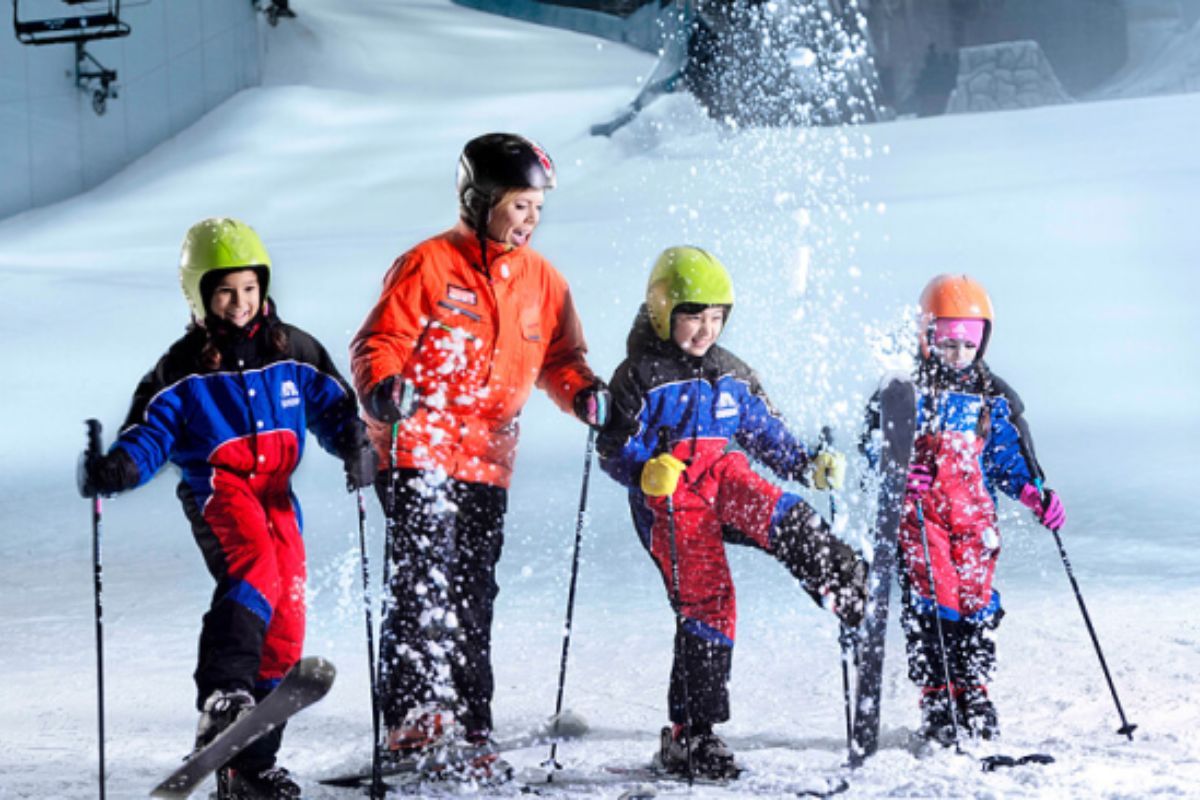 Ski Dubai offers a unique experience of enjoying the snow in the midst of the desert. It is one of the largest indoor ski resorts in the world. This unique experience is located inside the Mall of the Emirates. At Ski Dubai, you can enjoy five slopes of varying difficulty levels, a freestyle zone, and a snow park. You can also take part in various winter sports activities like snowboarding and tobogganing at Ski Dubai. They also offer a one-of-a-kind experience through a snow cinema package.
Dubai Miracle Garden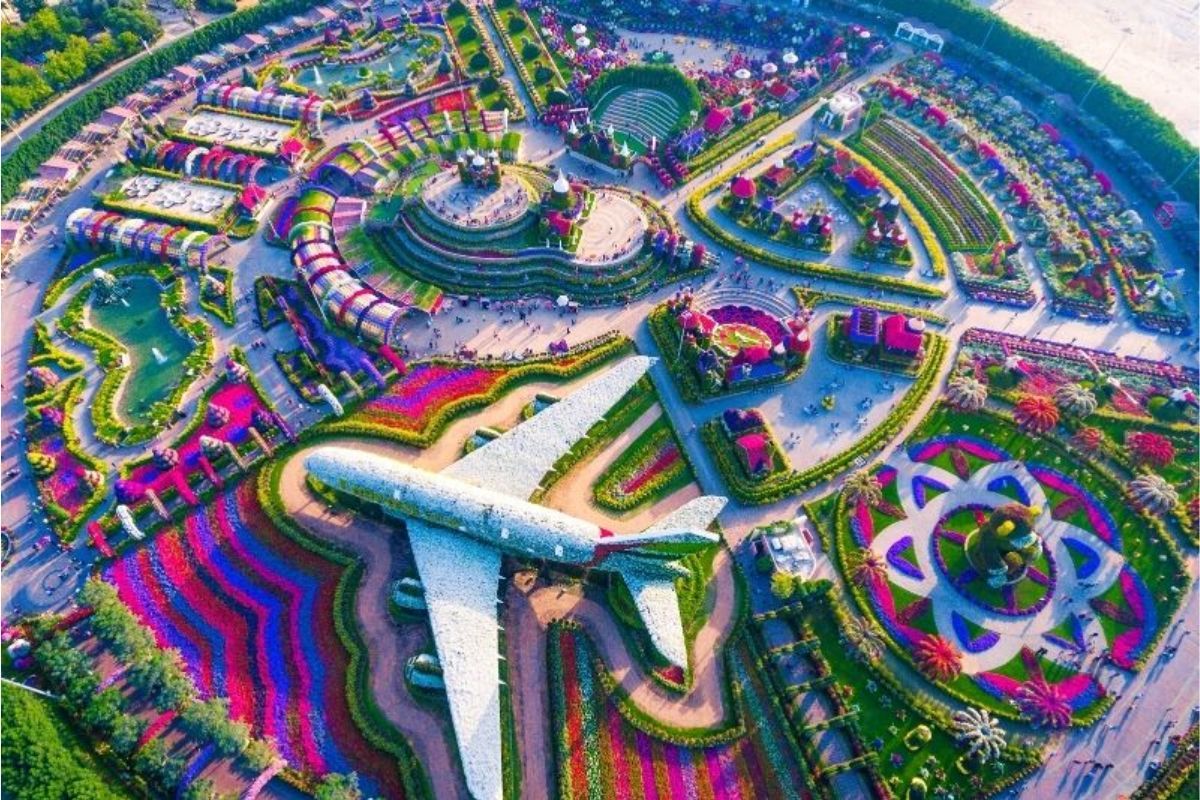 Dubai Miracle Garden is one of the most beautiful parks in Dubai. This is also one of the most visited tourist destinations in UAE. This huge flower garden features 45 million flowers of various colors and types. You can see petunias, marigolds, and geraniums grown in aesthetic patterns and designs. Other than a flower garden, Dubai Miracle Garden also has a butterfly garden and a flower-covered Emirates Airbus A380 plane.
History of Cinema Museum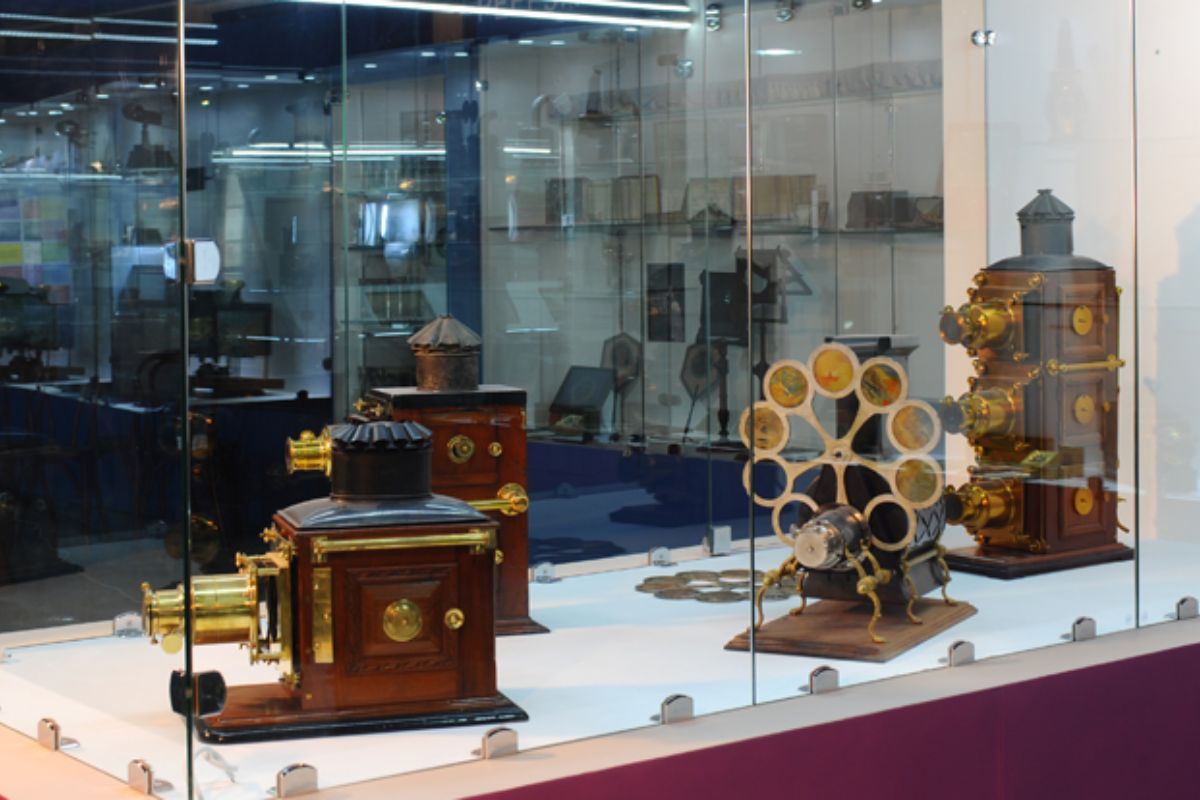 History of Cinema museum is for those who like to know more about cinema and how it has evolved over time. This museum showcases cinema from its birth stage to the marvel it has become today. You can also enjoy the collection detailing the progression of shadow play, pinhole cameras, peep boxes, and magic lanterns to stereoscopic images, modern animation, and cinematography.
Dubai Public Parks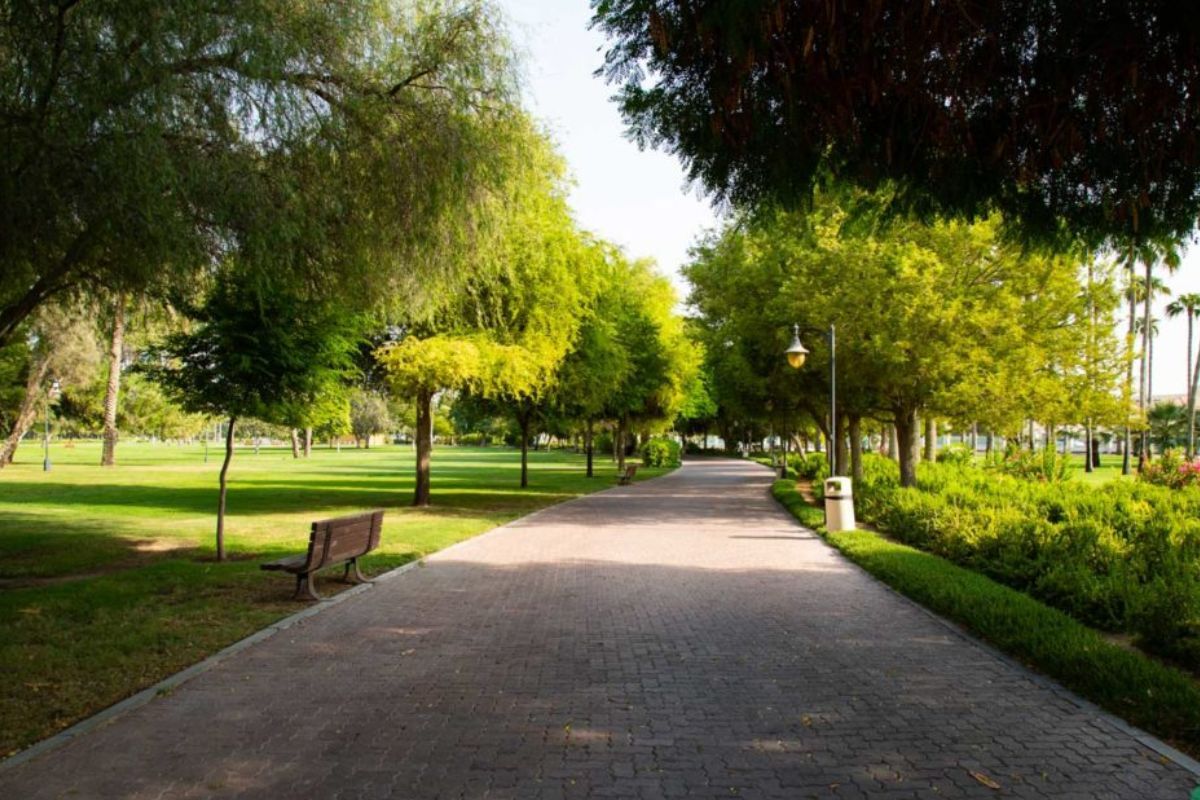 Al Barsha and Barsha Heights have few green spaces where you could unwind and relax for an evening. Visit Al Barsha Pond Park for a small picnic with your family to take the everyday stress out of your life. You can also indulge in light exercises while at the park.
Must Read- Top Parks in Dubai you must visit
Stay at luxury hotels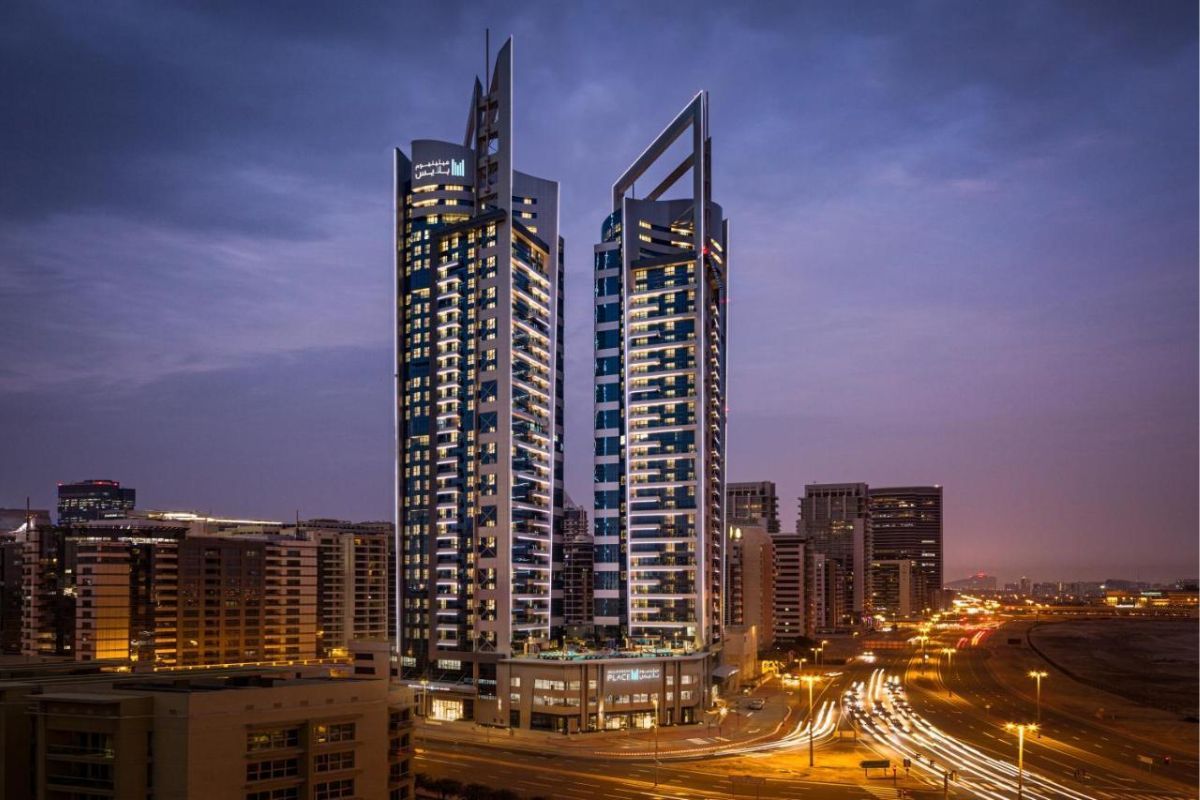 Barsha Heights, also known as Tecom, is home to some of the luxury hotels in Dubai. If you are a tourist confused about where to stay during your Dubai trip, Barsha Heights is the perfect answer. Barsha Heights is closer to many tourist attractions in Dubai like Dubai Miracle Garden, Jumeirah Beach, Burj Al Arab, and more. The hotels at Barsha Heights provide world-class amenities and services. There are hotels that can suit the taste and needs of both business travelers and leisure travelers. You can also find a hotel that suits your budget. Some of the hotels at Al Barsha and Barsha Heights you can consider for your stay are:
· TRYP by Wyndham Dubai
· First Central Hotel Suites
· Mercure Dubai
· Citadines Metro Central
· Dusit D2 Kenz
· Time Oak Hotel & Suites
· Media Rotana
· Grand Millenium
Live in the most happening neighborhood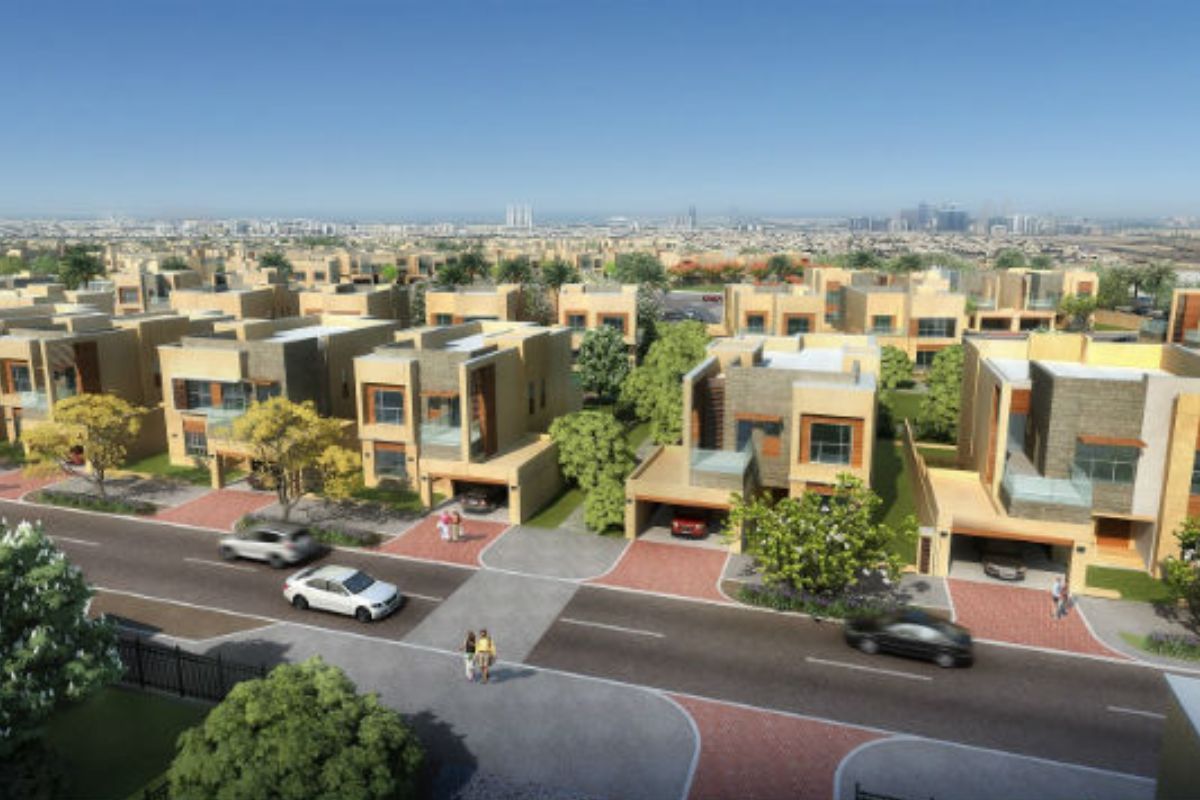 You can live in one of the most vibrant and affordable neighborhoods in Dubai. You can choose from several options for residency including apartments, villas, and townhouses. You can see many residential skyscrapers overlooking the most gorgeous Dubai skyline at Al Barsha. This is a family-centric community and will help you socialize better with others in the neighborhood. This area has easy access to popular restaurants, shopping centers, parks, golf clubs, and more. There are jogging tracks and cycling lanes near Al Barsha. There are many schools located near the Al Barsha area.
The transport network of Al Barsha will help you commute better. There are two metro stations in the region, the Mall of the Emirates metro station and the Mashreq metro station. There are many buses that pass through the neighborhood. The Dubai Internet City metro station is closer to Barsha Heights.
Location
Al Barsha and Barsha Heights neighborhoods are located near Al Quoz, Jumeirah, and Dubai Hills. The strategic location of these neighbourhoods gives you easy access to popular landmarks in Dubai. The region is also easily accessible via Sheikh Zayed Rd/E11.
Also read: