Dubai is popular for its myriad options for shopping. The city is undoubtedly one of the best shopping destinations in the world. There are shopping malls and centres around the city attracting people from all over the globe to experience premium shopping in Dubai.
Al Mulla Plaza is one of the oldest shopping centres in Dubai. This shopping centre in Dubai has been established before the city's metropolitan era and therefore has a significant mark in Dubai's history.
Al Mulla Plaza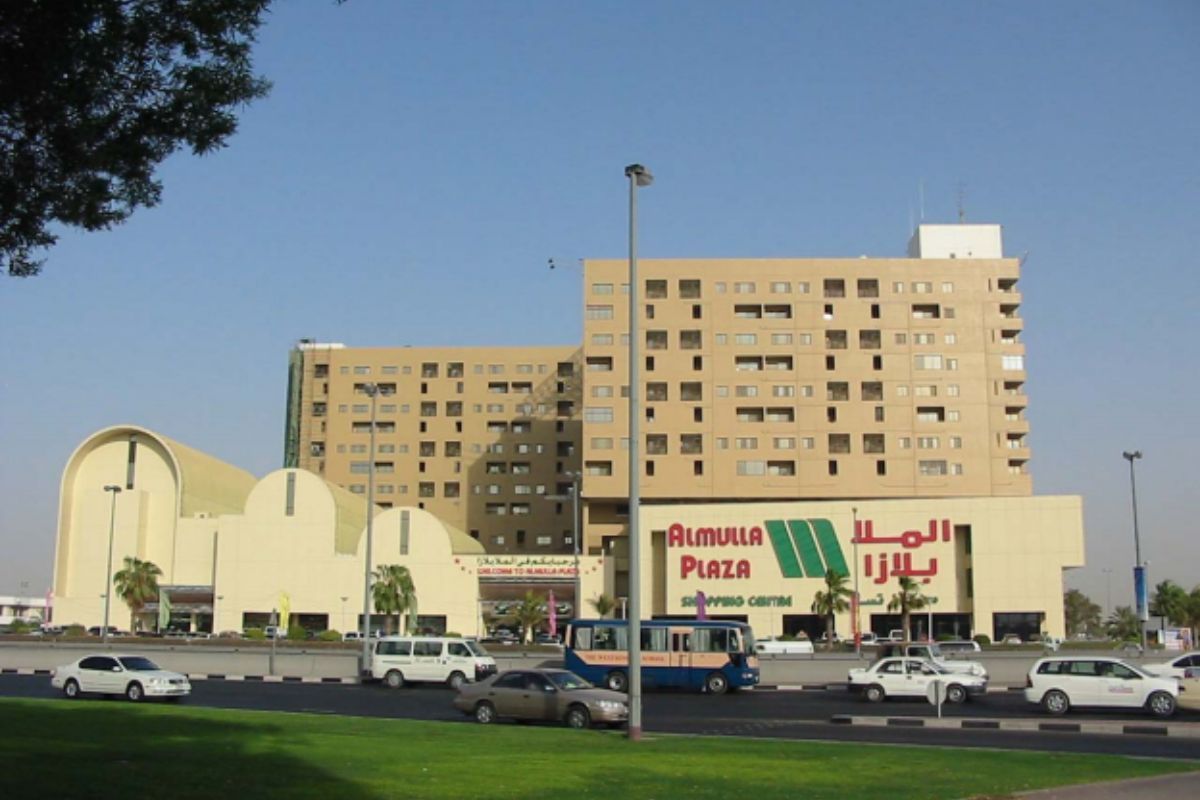 Al Mulla Plaza Dubai was built in 1978 becoming the first multipurpose property in the city. It is home to retail stores, vendor stalls, cafes, and more. Al Mulla Plaza has been renovated to upgrade your shopping experience here. The renovation brought fancy installations like fountain, décor, and dazzling lights to attract visitors to the shopping centre.
This popular community shopping centre also has a modern apartment block above the shopping mall. You can spend some quality time with your family by relaxing and tasting some of the yummy delights at the restaurants and cafes inside Al Mulla Plaza.
Al Mulla Plaza's strategic location near the Dubai-Sharjah border facilitates easy access to residents from Sharjah and Northern Emirates.
Things to do at Al Mulla Plaza
Al Mulla Plaza Dubai offers various entertainment options for you. You can spend a whole day here without feeling bored. Here are some of the things you can do while at Al Mulla Plaza.
Shopping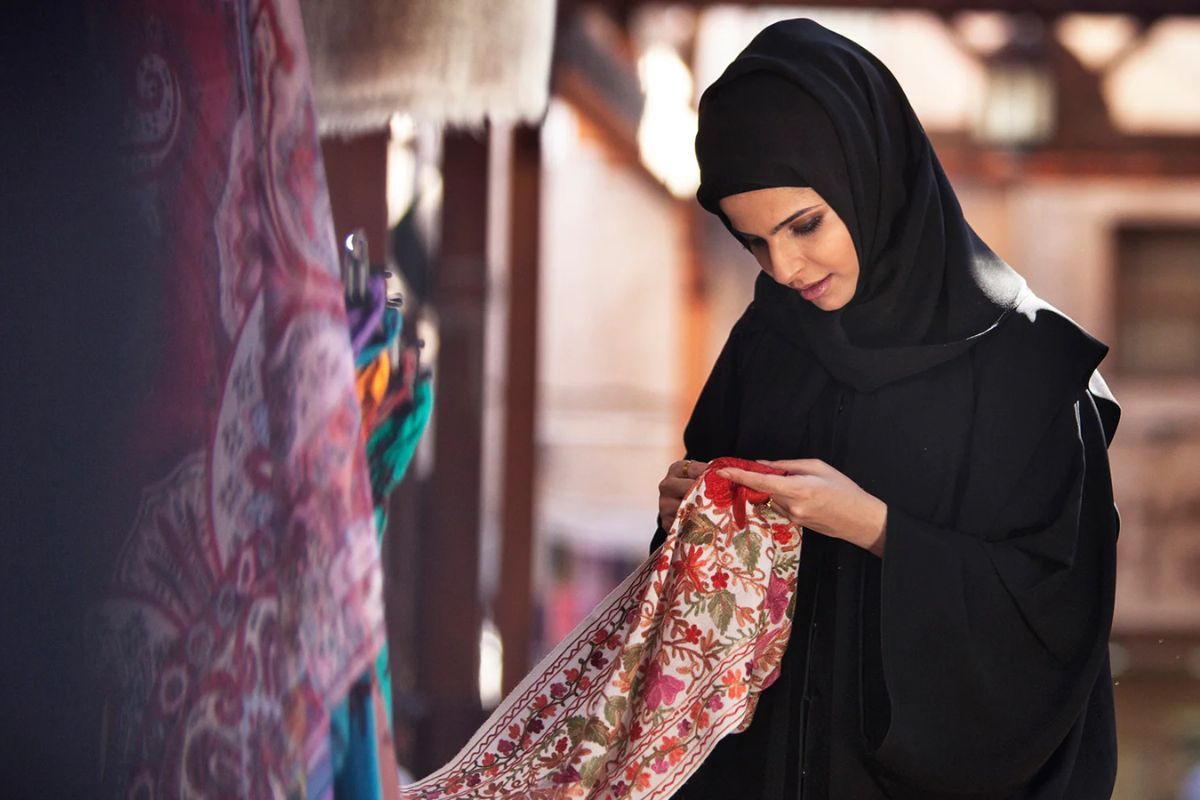 Shopping definitely is the main attraction at Al Mulla Plaza Dubai. You can shop fashion, jewelry, electronics, and more at this established shopping centre. This shopping centre is comparatively smaller than other shopping malls in the region. Therefore, it has limited options for you to choose from while shopping. You might no find designer labels like other shopping malls in Dubai. However, you can purchase quality products from the retail stores here.
Al Mulla Plaza houses hypermarket and clothing stores for men, women, and children. You can also buy medical goods at the pharmacy here. The vendor stalls here offers exclusive deals on abayas, scarves, watches, and more. The tourists also can purchase cute souvenirs or keepsakes from here to remember their moments in this beautiful city.
Dar Al Bawady Textile, Al Roqa Fashion, and Color Land Décor are some of the popular retail stores inside Al Mulla Plaza. While at Al Mulla Plaza Dubai, visit the exhibition hall to check if any fair is going on. The fairs at this shopping mall features exclusive deals and discounts for products.
Al Mulla Plaza also has few stores that sells Arabian perfumes and fragrances like oud, incense, and more. You can buy perfumes and gift hampers from here to take back home for a reasonable price.
You can also find electronic stores at Al Mulla Plaza. These stores sell household electronics like microwave ovens and juicers.
Dining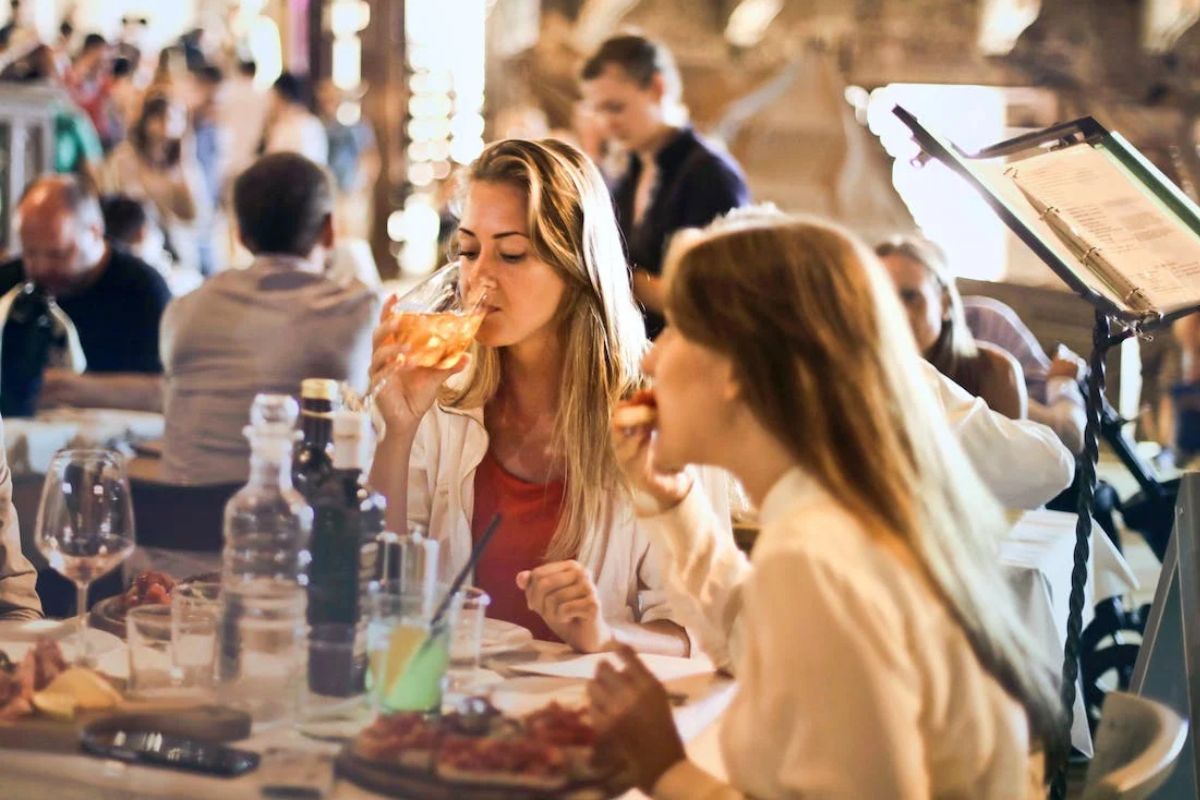 Al Mulla Plaza offers few choices for dining. Their food court serves tasty and affordable dishes for you. You can dine at Vishalakshi Restaurant & Café to eat authentic Nepali and Indian dishes. If you want to eat Arabic dishes like Mandi at Qasr Sabaa inside Al Mulla Plaza.
Beauty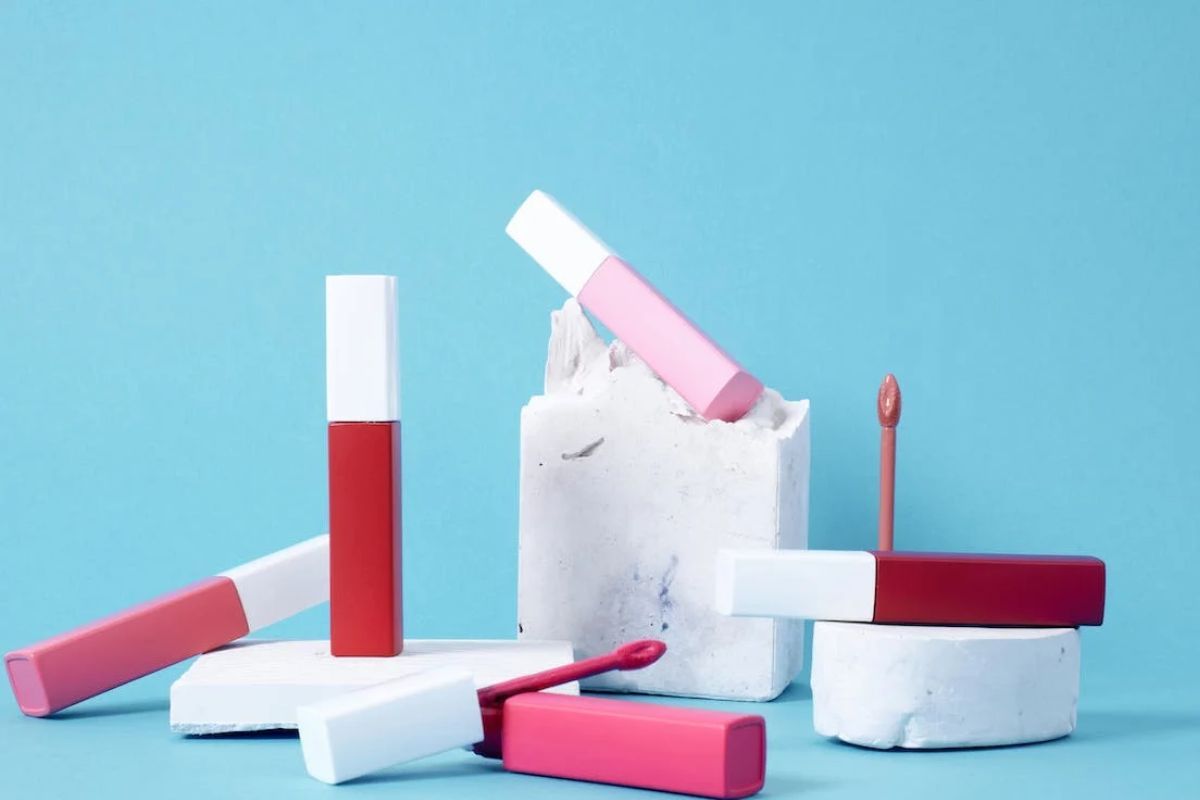 If you are willing to spend some money on beautifying yourselves, you can visit Pink Ruffles Ladies Saloon at Al Mulla Plaza Dubai. They provide treatments for hair, nail, and eyes. You can choose a beautiful design to go on your gel nail polish or color your hair to suit your style. You can get hair extensions from them. They also do bridal bookings for you special day. The henna artists at the saloon will create intricate designs on your hands.
Tourism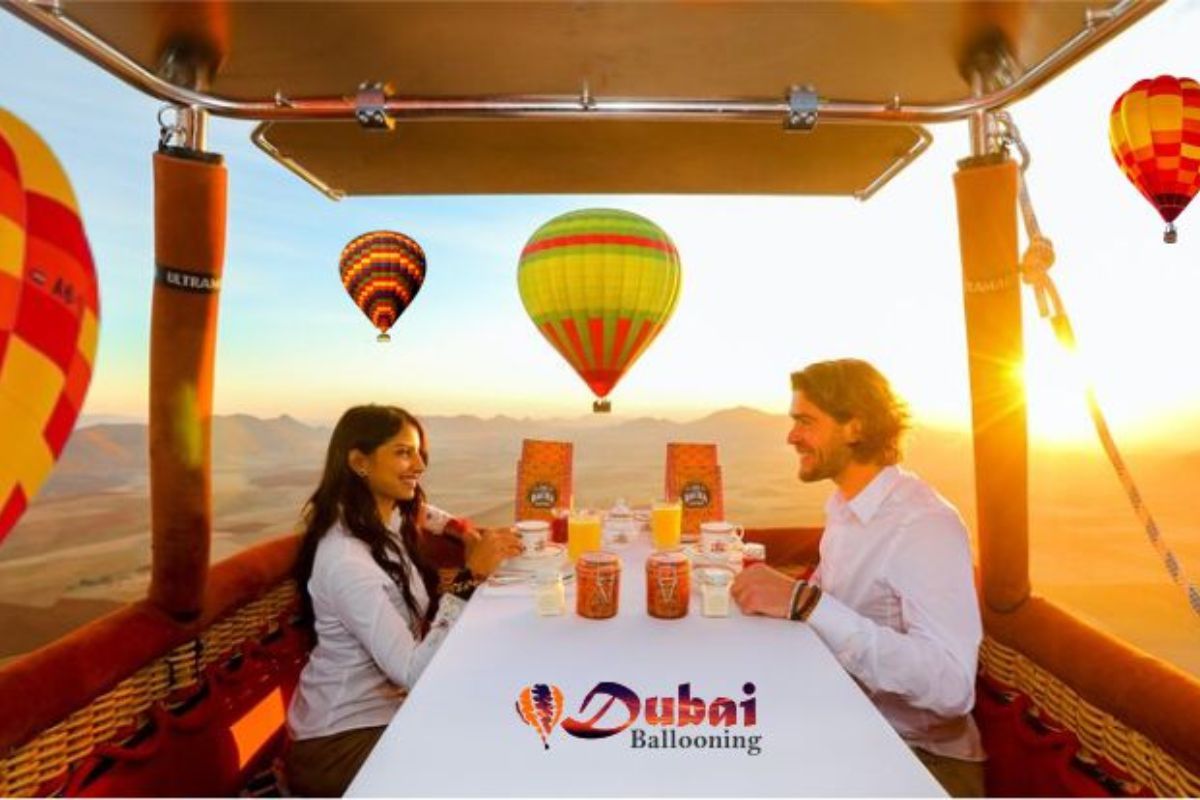 If you are a tourist in Dubai and does not know what to do, head straight to Al Mulla Plaza. Ballooning Dubai at Al Mulla Plaza will upgrade your touristy experience in Dubai. Ballooning Dubai is a hot air balloon service in the region. You can book appointments with them to know more about the tour packages they offer. They also have overnight desert safari packages.
Other stores
You can find stores in Al Mulla Plaza that belong to varied sectors. The shopping centre is home to Aramex, a popular shipping and mailing service brand in Dubai. You can visit their branch in Al Mulla Plaza to pickup your special packages. You can also send parcels and couriers with them.
IQRA Management Consultancy also has set up a store front at Al Mulla Plaza. You can visit them to help you with queries related to various fields like education, training, business and management consultancies, exhibition organization, publishing and more.
Places to visit near Al Mulla Plaza
The happening location of Al Mulla Plaza gives you access to some of the popular attractions in Dubai. Here are some of the things you can do near Al Mulla Plaza.
Eat at authentic Arabic restaurants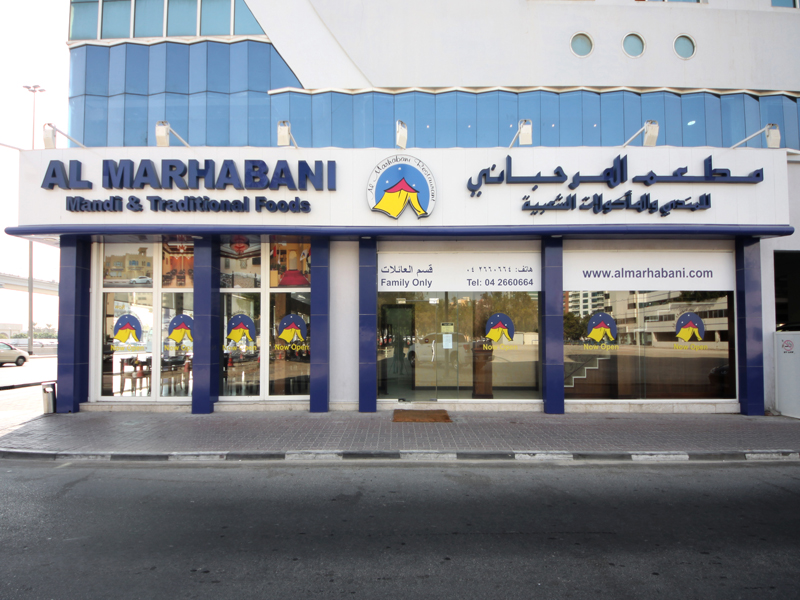 If you want to taste authentic Arabian dishes, you can visit some of the restaurants near Al Mulla Plaza. Al Marhabani is a go-to mandi restaurant that is within 1km from the shopping centre. The place also serves other Arabic dishes like madfoos, kunafa, and mahallabiya.
Laffa restaurant near Al Mulla Plaza serves authentic Lebanese shawarma while Al Sultan Restaurant and Grill serves tasty kebabs. You have a wide variety of options to choose from near Al Mulla Plaza for Arabic restaurants like Al Dar Al Baydhaa Moroccan Restaurant, Al Amoor Falafel, and Masmat Al Moez.
Shop at nearby shopping centres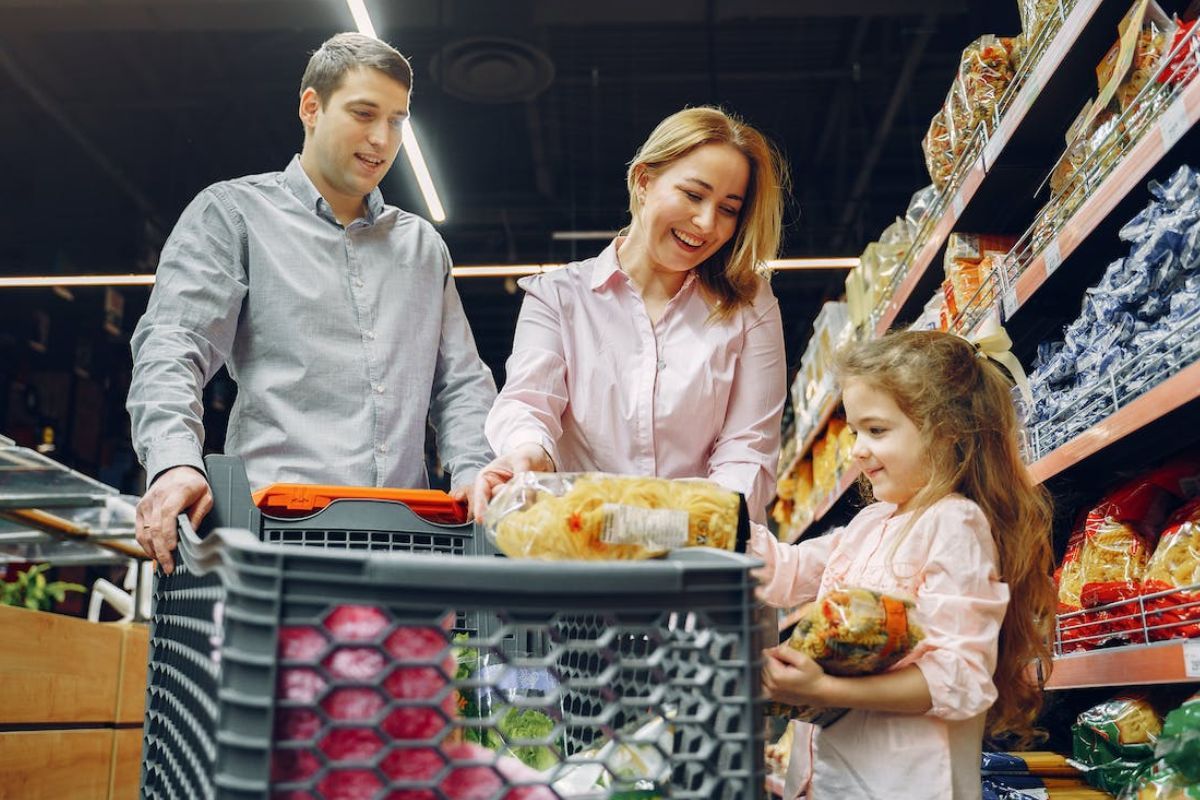 Did not find what you were looking for at Al Mulla Plaza? You have plenty of options to look for at nearby shopping malls. The nearest shopping centre to Al Mulla Plaza is Al Mamzar Centre, which is at a walkable distance from it. You can look out for trendy abayas, groceries, perfumes, and more at Al Mamzar Centre. This shopping centre is very similar to Al Mulla Plaza.
Century Mall is just 5 minutes away from Al Mulla Plaza. Century Mall is home to a large supermarket, specialty stores, food court, and kids play area. You can also visit Lulu Hypermarket Al Qusais, which is less than 8 minutes away from Al Mulla Plaza.
Visit Mamzar Beach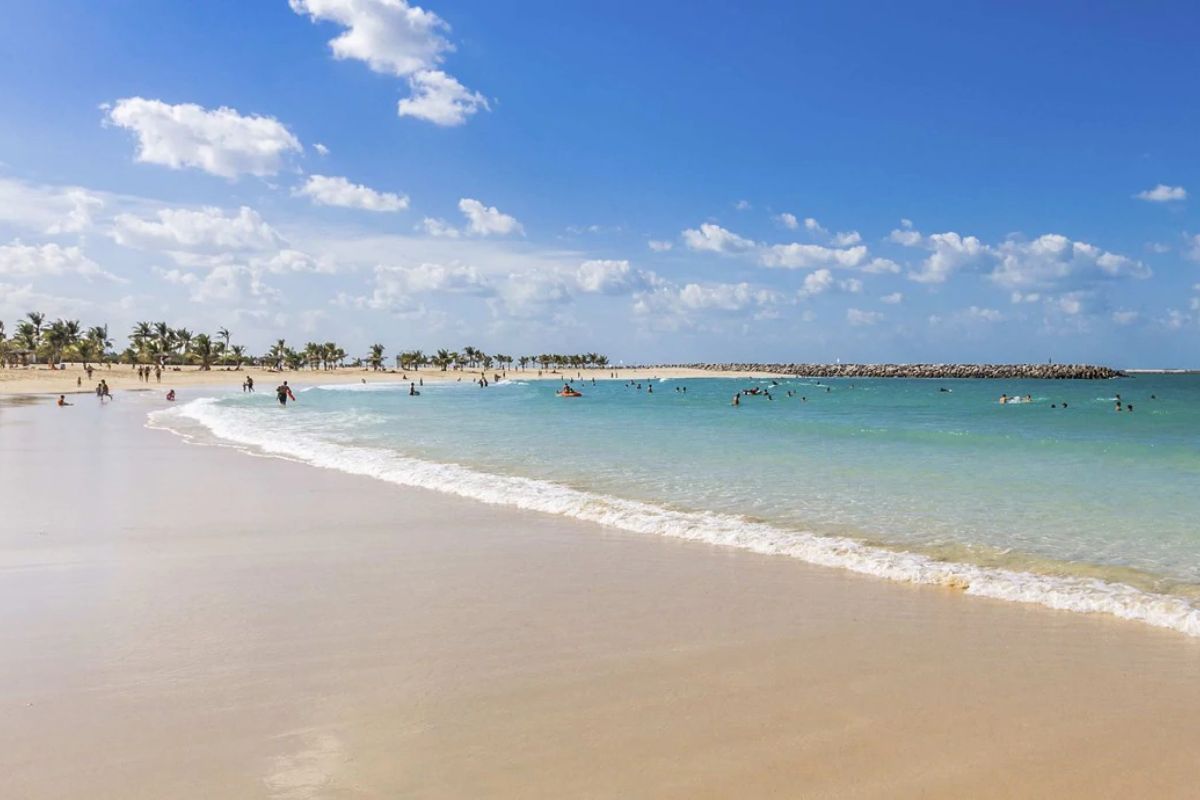 Mamzar Beach is one of the popular beach picnic destinations in Dubai. This beach is located within 10 minutes from Al Mulla Plaza. After a heavy shopping from the centre, you can relax to the rhythmic waves or enjoy splashing water at Mamzar Beach. This beach also provides beautiful scenery. You can also take your kids to the nearby parks for a leisure day.
How to reach Al Mulla Plaza
The location of Al Mulla Plaza makes it convenient for the residents of Dubai, Sharjah, and Northern Emirates to visit. It is located on the Dubai-Sharjah border. You can easily access it via Sheikh Zayed Rd/E11.
If you wish to travel by metro, you can take the green line and get down at Stadium metro station. This metro station is within 600m from Al Mulla Plaza. This might be the most convenient public transport route.
There are no buses that take you directly to Al Mulla Plaza. However, you can get to some of the nearest bus stops. Plan your journey ahead with RTA to know what bus to take from you location.
Al Mulla Plaza offers ample parking spaces for its visitors.
Timings
The shopping centre is open from 10 am to 10 pm. If you are planning to visit a specific store at Al Mulla Plaza, check ahead to see if they are open as individual stores follow independent timings.
Also Read: