Kids love having a day outside the home. They survive the boring school schedule with the hope of basking in the endless entertainment the weekend holds for them. You might know of the wide range of places in Dubai where you could take them for the weekend.
If you are confused about deciding a safe environment for your kids to have all the fun, here are some soft play centers in Dubai that your kid is surely going to enjoy.
Bounce X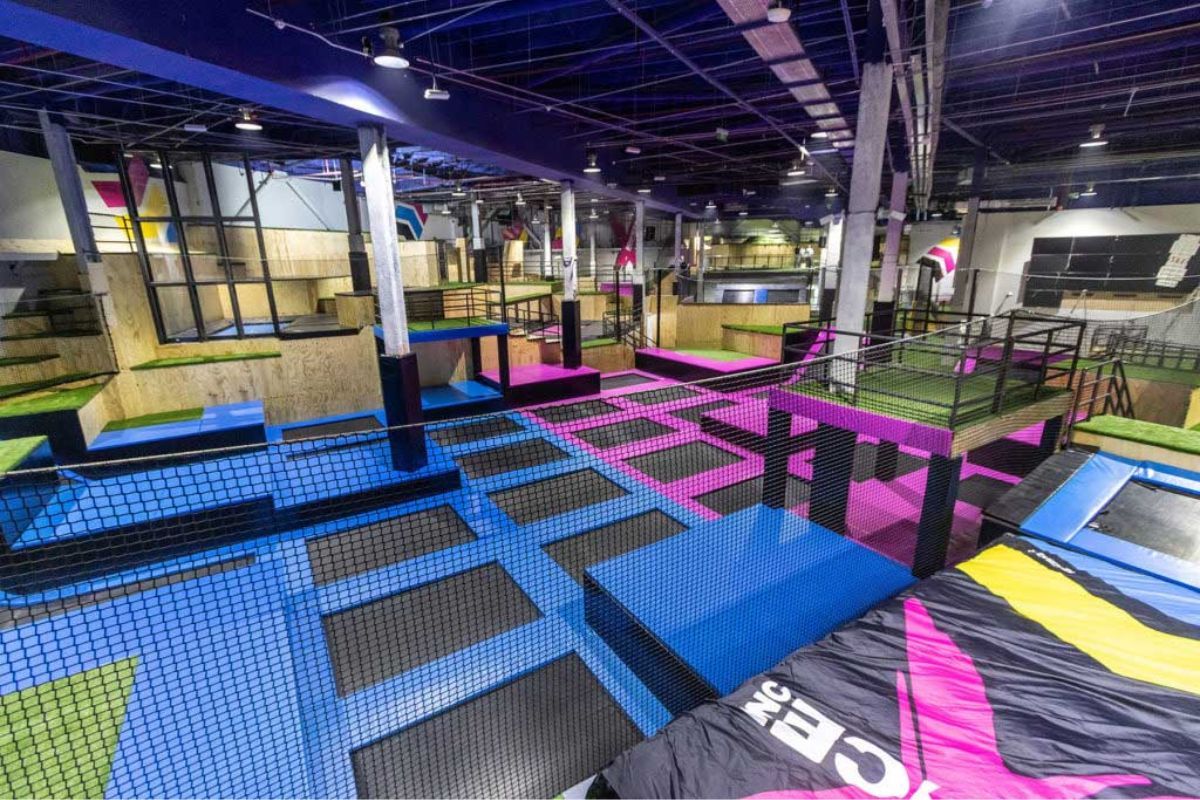 Bounce X is the world's first free terrain park. The place occupies 2 floors and spans about 5,000 sqm to let freestyle lovers have a good time. Bounce X is designed by Australian parkour athlete Sam Carter who has done a great job in pumping adrenaline shots.
Bounce X is packed with giant airbags, trapezes, slides, and trampolines. You can soar up and try out that backflip you always wanted to. This soft play center entertains children as well as freestyle experts. You can express yourself through movements in their adventure playground. You can also try and learn to master straddle jump, backdrop, and vault at Bounce X.
Kids can explore the special area designated for them to play, develop, and explore in a supervised environment. Kids can explore attractions like funnel balls, mini climbing walls, small trampolines, and soft play areas.
Infinity wall, halfpipe trampoline, ninja courses, dodgeball arena with basketball hoops, and zipline are some of the attractions you could try while at Bounce X. They have an obstacle course where you could engage in a friendly race with fellow visitors.
Visit their website beforehand to know about the rules and regulations to be followed at the venue. Book your time slots ahead to avoid inconvenience.
Location
Bounce X is located in Dubai Festival City Mall, Level 1, near P3 parking.
Timings
Monday to Thursday – 11 am to 10 pm
Friday – 11 am to 12 am
Saturday – 10 am to 12 am
Sunday – 10 am to 10 pm
Ticket pricing
Standard 1-hour pass – AED90
Junior Jumper 1-hour pass – AED 75
Standard 2-hour pass – AED160
Junior Jumper 2-hour pass – AED135
Standard All Day pass – AED220
Junior Jumper All Day pass – AED185
*Junior Jumper passes are for children under 110cm*
Adventure Parx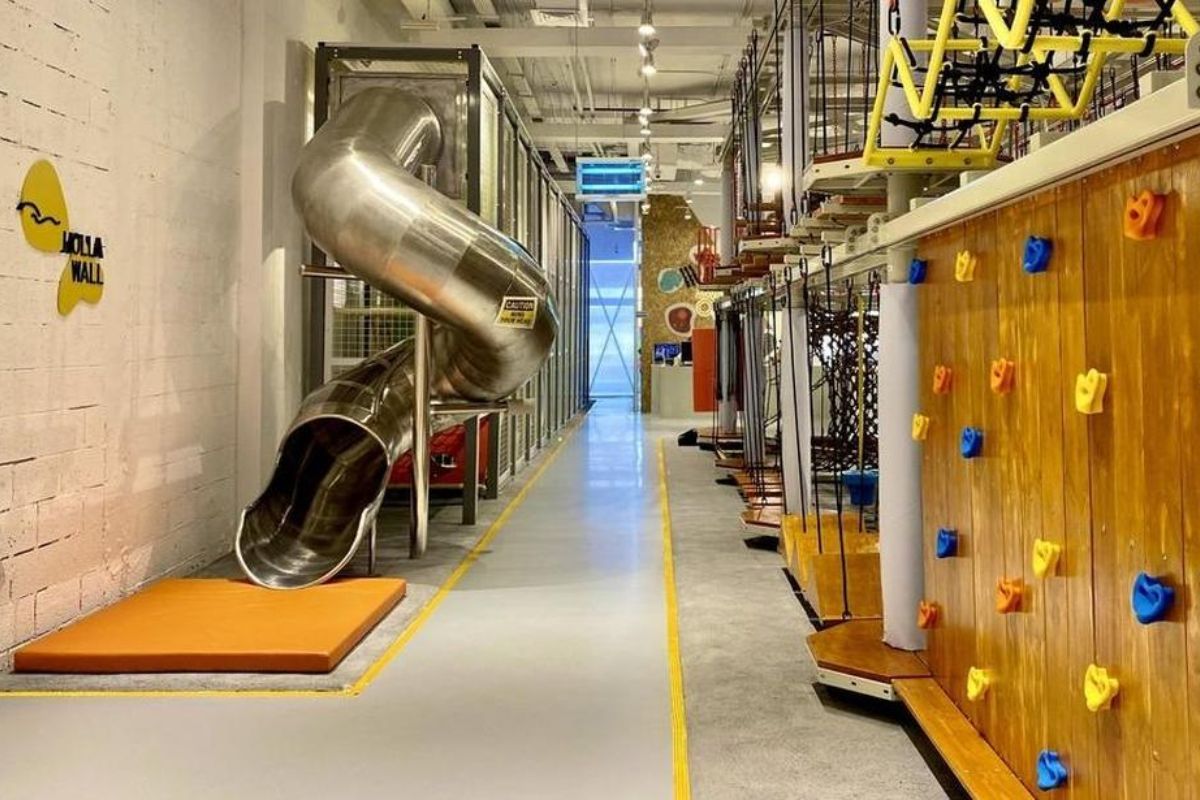 Adventure Parx is a one-stop shop for kids' entertainment. The place features different kinds of games your kids can engage in while you relax at their café. The soft play area designed by Adventure Parx provides the ideal environment for your child to explore different activities at their adventure zones.
By engaging in activities at Adventure Parx soft play area, your child is likely to develop their gross motor skills, improve their strength, and enhance their sense of direction. The difficulty levels are easy so that it is easier on every kid.
Other fun activities you can engage in at Adventure Parx are Holla Wall and Rope Course. Holla Wall can be tried by children who are up for new adventures. This physical activity helps in enhancing physical fitness, promoting brain development, and stimulating creativity. The Rope Course ride is to be tried by children who get excited by competition and adventure. This helps children to cultivate courage and confidence and enhance their physical and mental strength. The toddlers can also join since they have designated areas to have their share of fun.
Visit their website to know more details on this soft play attraction in Dubai.
Location
Adventure Parx is located on Al Wasl Rd, Al Safa 1.
Timings
Sunday to Thursday – 9 am to 9 pm
Friday & Saturday – 9 am to 10 pm
Ticket Pricing
Toddler access (Toddler Play Area + Soft Play Area)
1-hour pass – AED60
2-hour pass – AED95
Full-day pass – AED130
Full Access
1-hour pass – AED80
2-hour pass – AED125
Full-day pass – AED170
With every ticket, you get 1 complimentary adult pass.
*Toddler pass is for children under 80 cm*
Funky Monkeys Playland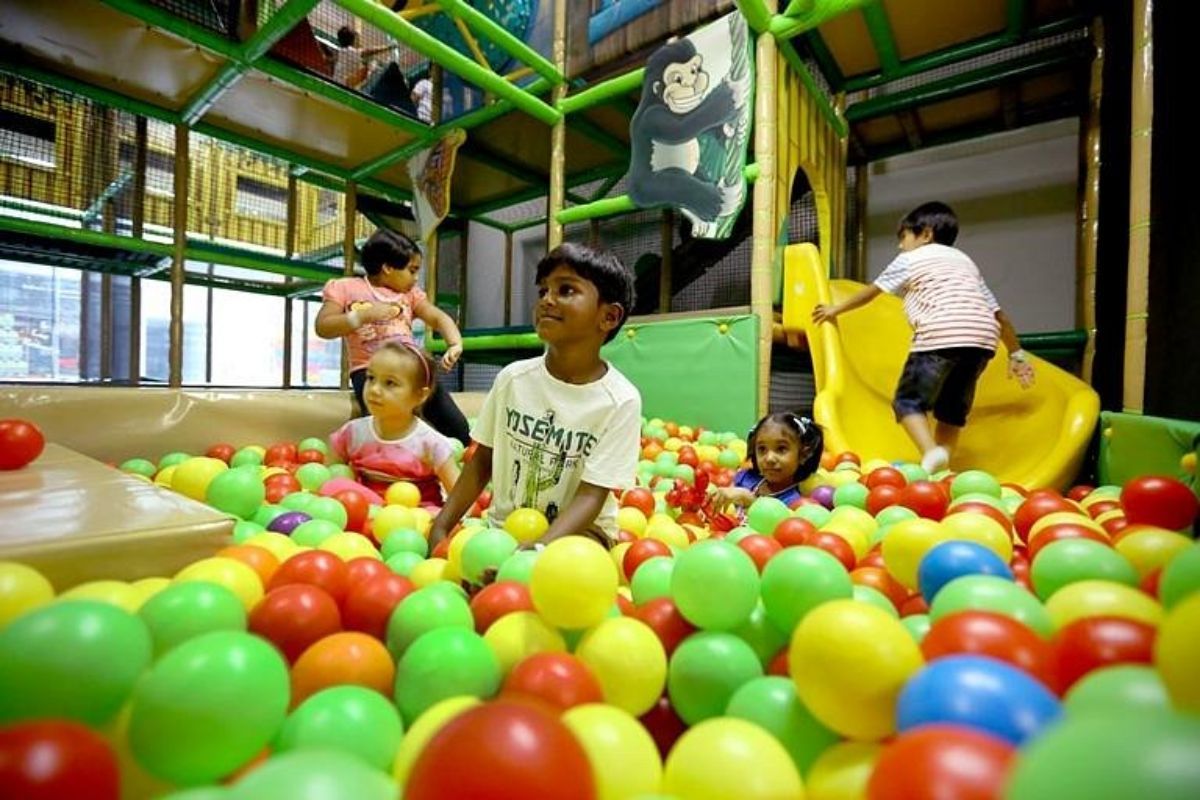 Funky Monkeys Playland is popular for its birthday events and venues. Children can play, learn, and exercise in their wonderful play areas.
Funky Monkeys Playland is one of the best indoor play centers for kids. They offer multiple zones for your children to explore their creativity and skills. While at the play center, try out the slides and ball pools. The play center is home to a trampoline, obstacle course, and lego soft play.
If none of this excites your kid, you can unleash their creativity by engaging them in arts and crafts activities available at the center. They have employed certified teachers who can inspire your children.
Stilt Walkers, photo booths, airbrush tattoos, puppet shows, and clowns are some of the popular attractions you can find at Funky Monkeys Playland. Do not forget to try the yummy dishes at their Jungle Café.
Funky Monkeys organizes lots of fun events, and educational and fitness activities for kids under 12 years old. Check out their website to be updated about the events and workshops.
Location
Funky Monkeys is located in Al Wasl Centre, Sheikh Zayed Rd, Dubai.
Timings
Monday to Thursday – 10 am to 8 pm
Friday to Sunday – 10 am to 9 pm
Ticket Pricing
1-hour pass - AED42
Day pass – AED89
Jump N Fun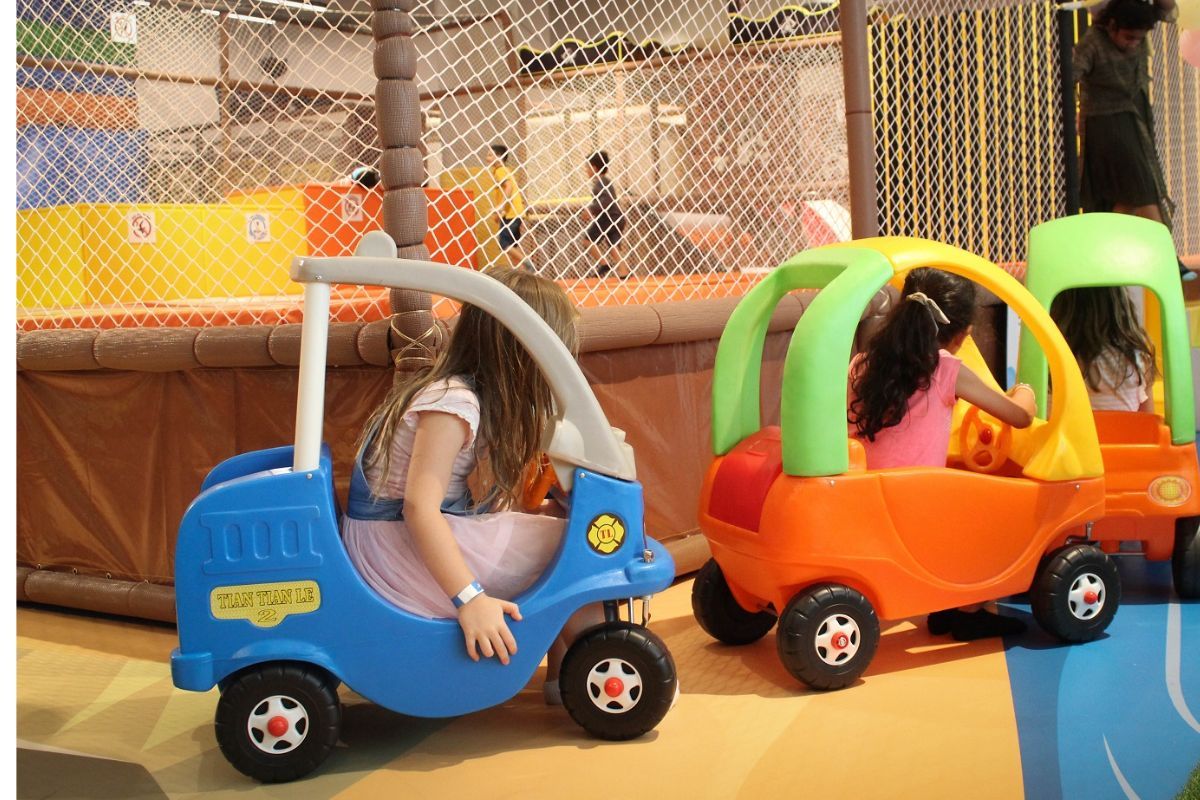 Jump N Fun is the ultimate soft play center for kids in the region. They offer a safe and stimulating play area for children. The area is specifically designed for kids to nurture their creativity and the talent inside them. You can leave your child in the safe hands of a team that includes trained and qualified childcare professionals.
Jump N Fun is home to many soft-play installations like trampolines and giant airbags. Children can engage in fun quality time with the mascots that look like they came straight out of an animated movie. There are small cars on which children can hop on to move around the place.
Jump N Fun also provides the opportunity to host a birthday party or any event for your kids. You need to book ahead to make sure you get suitable dates and time slots.
Visit their website to know more about the packages they offer.
Location
Jump N Fun is located inside Dubai Mall (VR Park) and Dubai Marina Mall.
Timings
Monday to Friday - 10 am to 10 pm
Saturday & Sunday - 10 am to 11 pm
Ticket Pricing
30-minute pass - AED45
1-hour pass - AED80
2-hour pass - AED130
FiaFia Dubai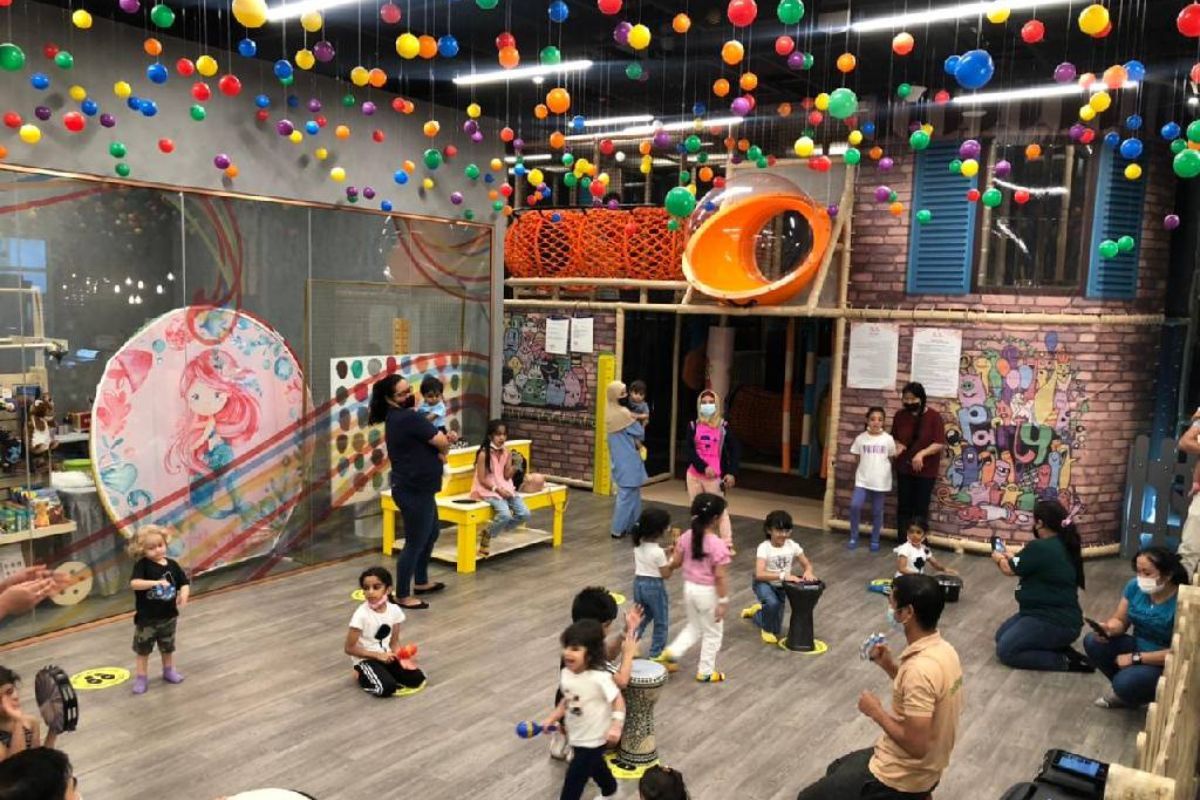 Fiafia is a play center resulting from a mother's dream of a safe and fun environment for her child. Fiafia offers an atmosphere where kids can have unlimited fun while adults can just relax. This play center features daily activities and structured courses that provide your child with learning and entertainment.
Fiafia has designed the area to help engage and spark curiosity through the themed event they organize. The soft play area Fiafia houses trampolines, tunnels, netted courses, slides, and more. The kids can indulge in friendly competitions with fellow game mates. These installations help your kids enhance their gross motor skills and creativity.
Fiafia also holds camps for children where they can engage in culinary activities. Check out their website to see the different fun events they organize for the kids.
Location
Fiafia is located in Al Ferdous Building 2 on Al Wasl Rd and DIFC (Ground floor).
Timings
Al Ferdous:
Weekdays - 8 am to 9 pm
Weekends - 8 am to 10 pm
DIFC:
Weekdays - 8 am to 10 pm
Weekends - 8 am to 11 pm
Ticket Pricing
1-hour pass - AED55
Additional hours - AED30
Full-day pass - AED120
Also read: