Sail away to the far east this weekend.
Want a getaway on a limited budget? KoKo Bay at Palm Jumeirah will transport you to the beaches in Europe while giving you the comfort of the place you call home, Dubai.
Palm West beach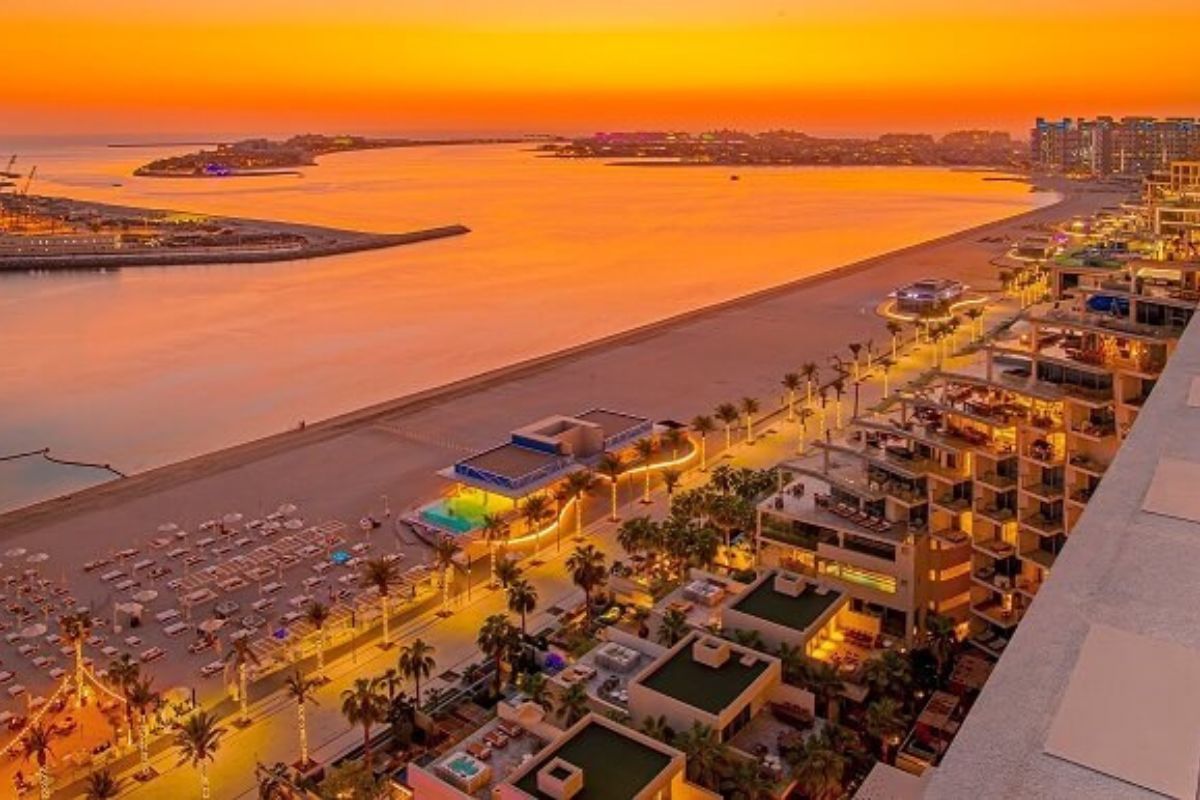 Known as the ultimate sunset destination, Palm West beach, a 1.6km stretch of promenade and beachfront located at Palm Jumeirah Island, is the perfect spot for a relaxing evening and to enjoy your nightlife.
Also read - A Guide to Palm Jumeriah Island in Dubai
Featuring all-day entertainment and dining with access to some of the best views in the region, the Dubai Skyline, the facilities available at the beachfront include a walking and running trail and a range of al fresco restaurants.
Aside from the array of restaurants that don the stellar skyline, Palm West Beach also has five-star hotels and luxe residential properties such as the SOHO Palm Jumeirah.
The beach is open to the public every day between 8 AM and midnight and can be accessed by the Palm monorail and has parking spots for visitors. The parking is charged at AED 20 for the first hour and is an additional AED 10 for the consecutive hours. Visitors that spend over AED 200 at any restaurants at the beach may enjoy an additional 3 hours upon getting their parking validated.
Topping the charts in terms of food, vibes, and drinks, KoKo Bay leads the way for other restaurants and continues to be a favorite for beach-goers.
KoKo Bay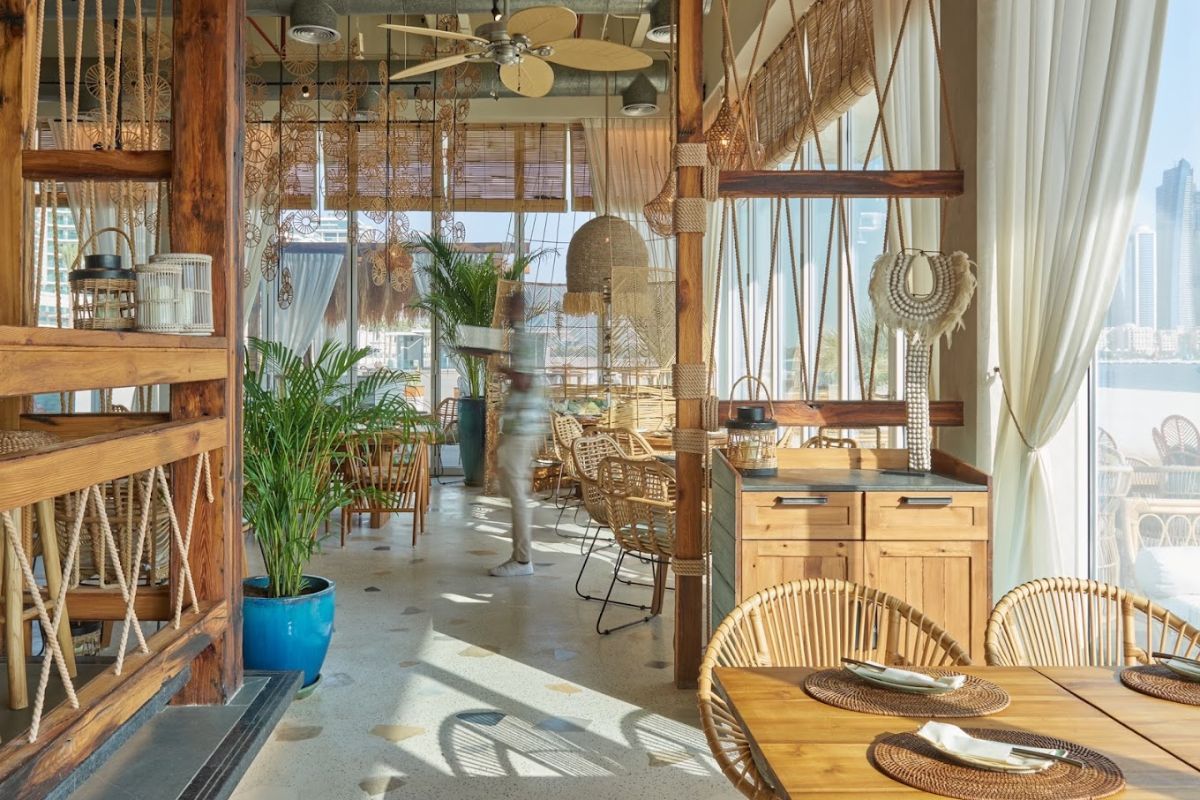 Launched in 2020, the beach bar was quick to gain attention from the residents of Dubai and even those outside town. Amassing thousands of followers in only the first month after its launch, the place was the hottest spot in town.
Now, two years after its launch, the fizz has not died down, and KoKo Bay continues to be a fan favourite and can be found bustling with people. Take a peek into the shoreside haven for Dubai residents with us and decide for yourself whether the spot lives up to its name (we think it does!).
Timings:
Monday - Thursday 10 AM - 12 AM
Friday 10 AM - 1 AM
Saturday 8 AM - 1 AM
Sunday 8 AM - 12 AM
Contact: 800KOKOBAY or 045723444
For more information, visit KoKobay.co
You can make reservations at KoKobay.co/reservations
Inspiration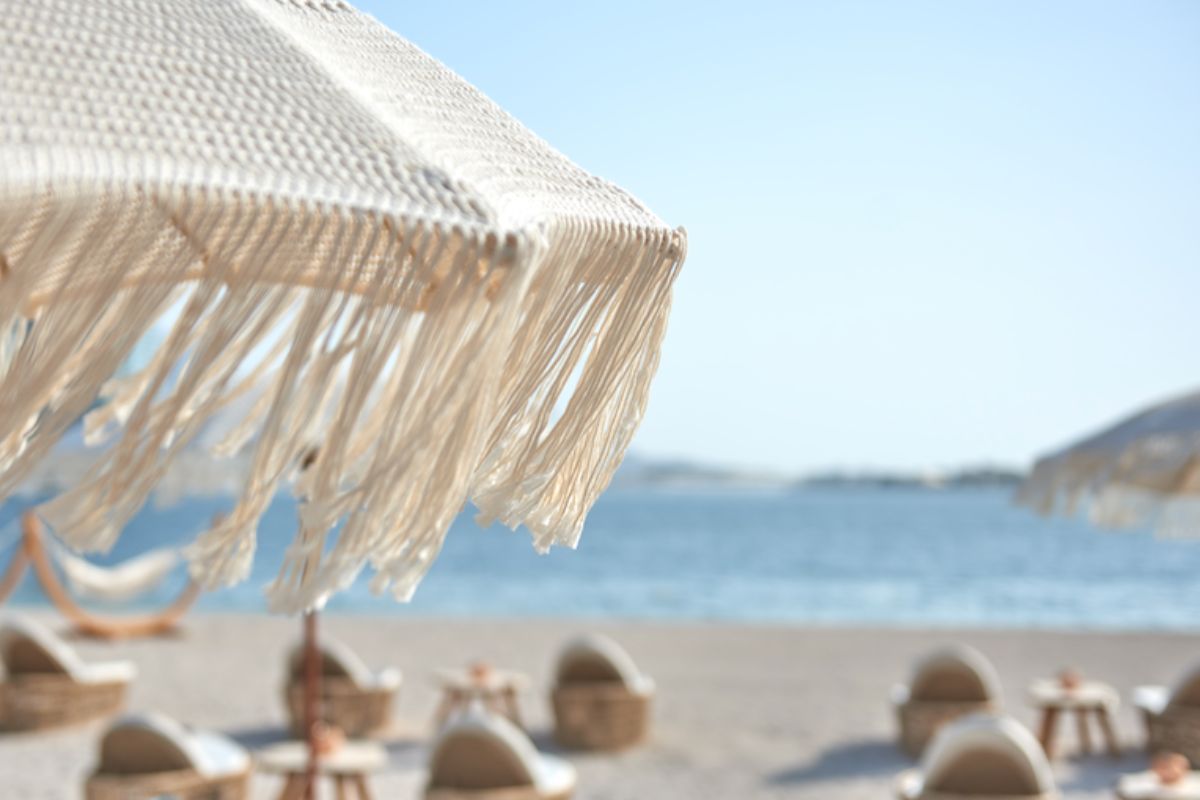 A Bali-inspired beach bar and restaurant, the spot was one of the first to open up on Palm West Beach.  Inspired by the serene beaches of Bali, the management made sure to preserve authenticity to the fullest when bringing the experience to their diners all the way from Indonesia to Dubai. From the menu to the decor, each element is carefully thought out to ensure that visitors feel a taste of Bali in the region. It's not a surprise that the Caterer Middle East reports that management personally flew out to Indonesia to source the furniture and accessories for the joint.
We believed Dubai had a niche for a casual yet chic beachfront destination and there was no place more inspiring than Bali
Nikhil Mehra, Royal Orchid Hospitality director of operations for Caterer Middleeast.

Decor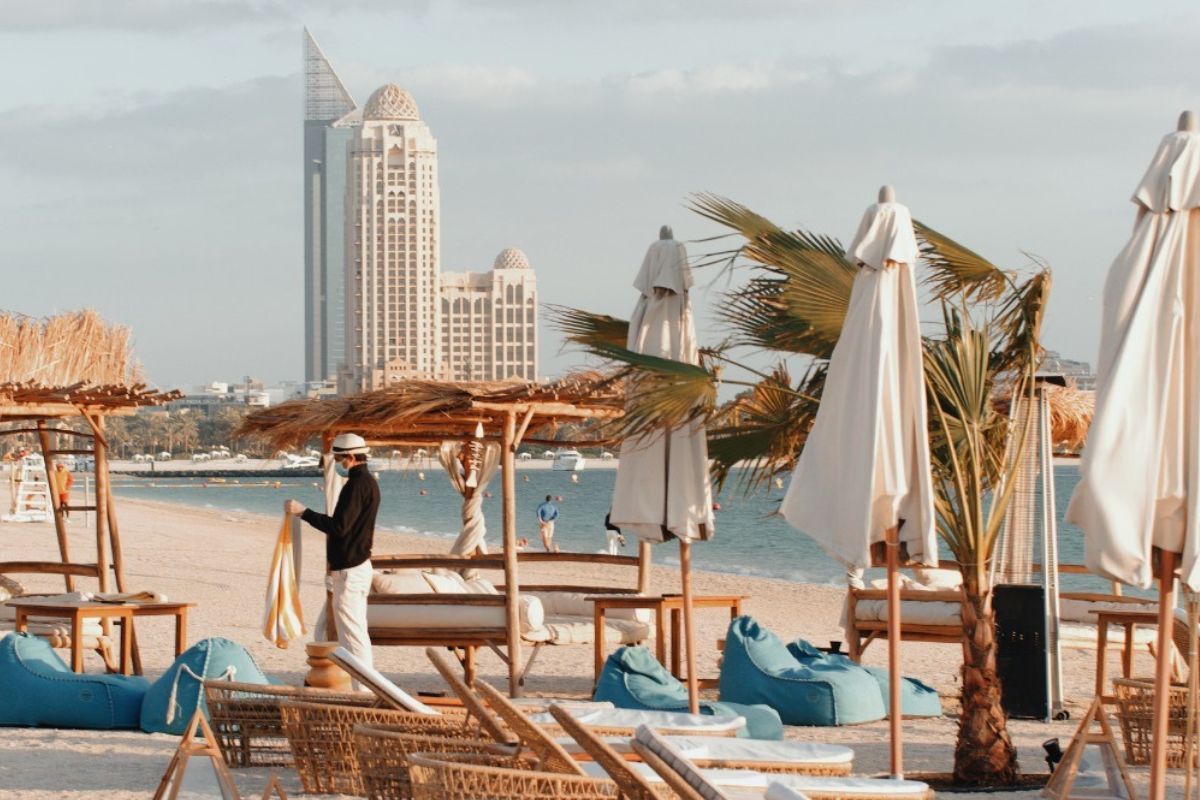 Painted with natural hues of white and blue, the spot truly brings to life the beachfront vibe. The insta-worthy restaurant goes for a simple and sleek look with its coastal-style interiors, staying true to the beach vibes. Featuring wicker furniture with hints of bohemian decor, the joint radiates nature and comfort throughout, giving diners the feel of being out in the open.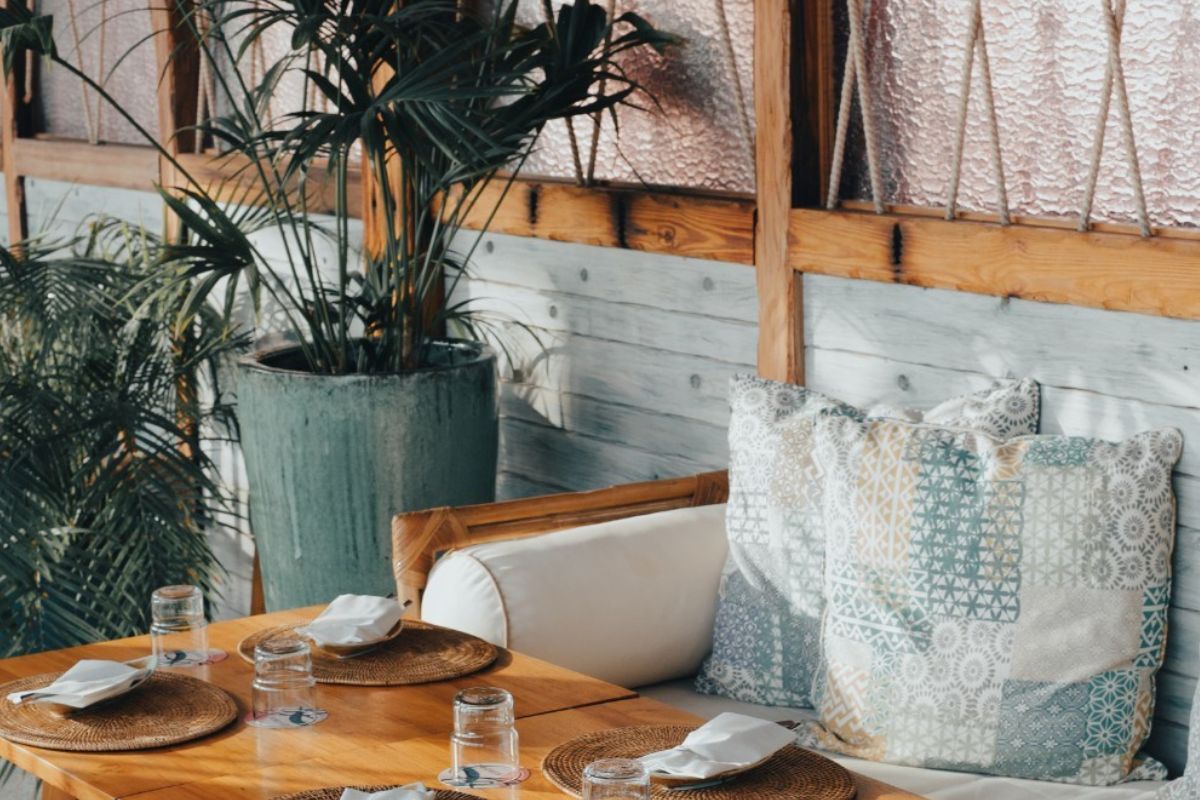 The interiors also feature multiple plants. Their seating expands to an open outdoor seating space scattered with bean bags, crochet hammocks, wicker stools, comfy chairs, sofa huts, and teakwood cabanas that ensure maximum comfort for their visitors. Prefer a cushy surface over a hand-strung stool? Worry not; they've got something for everyone.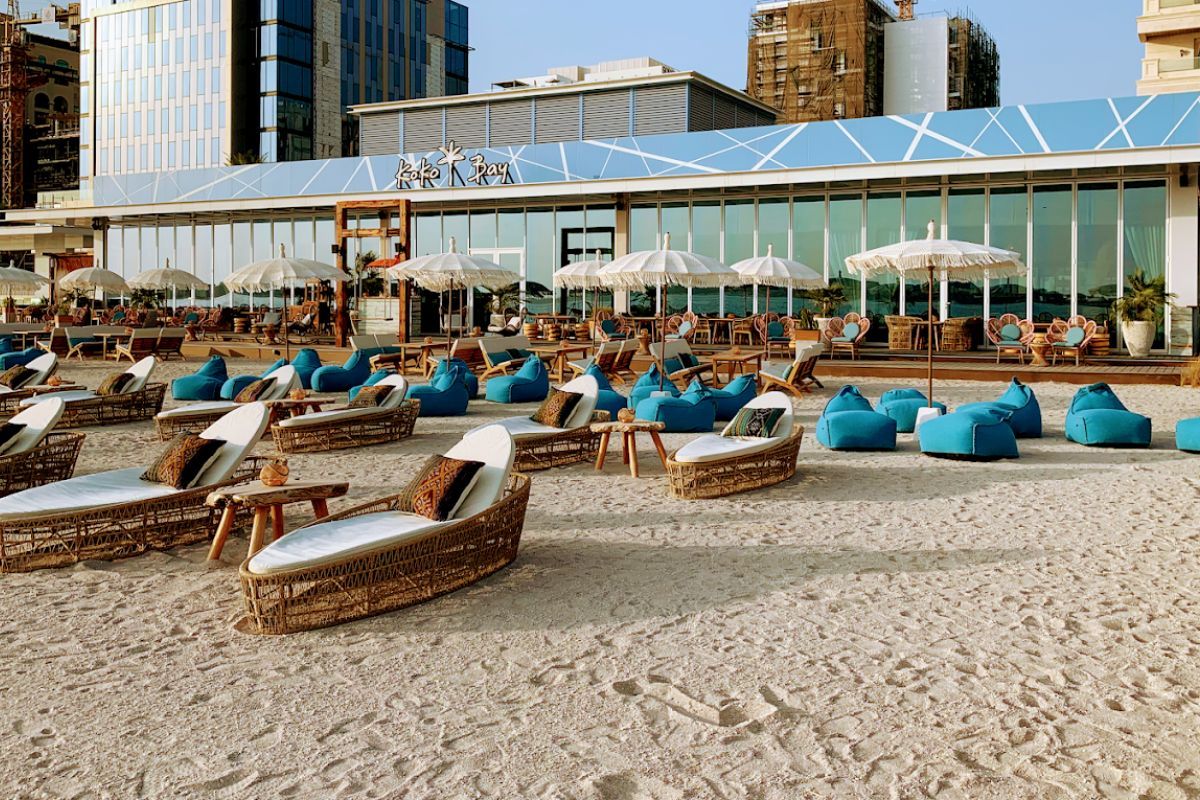 The space is divided into three areas that include indoor and outdoor seating, featuring floor-to-ceiling windows to ensure that all the diners get a beachside experience.

Instagrammable spots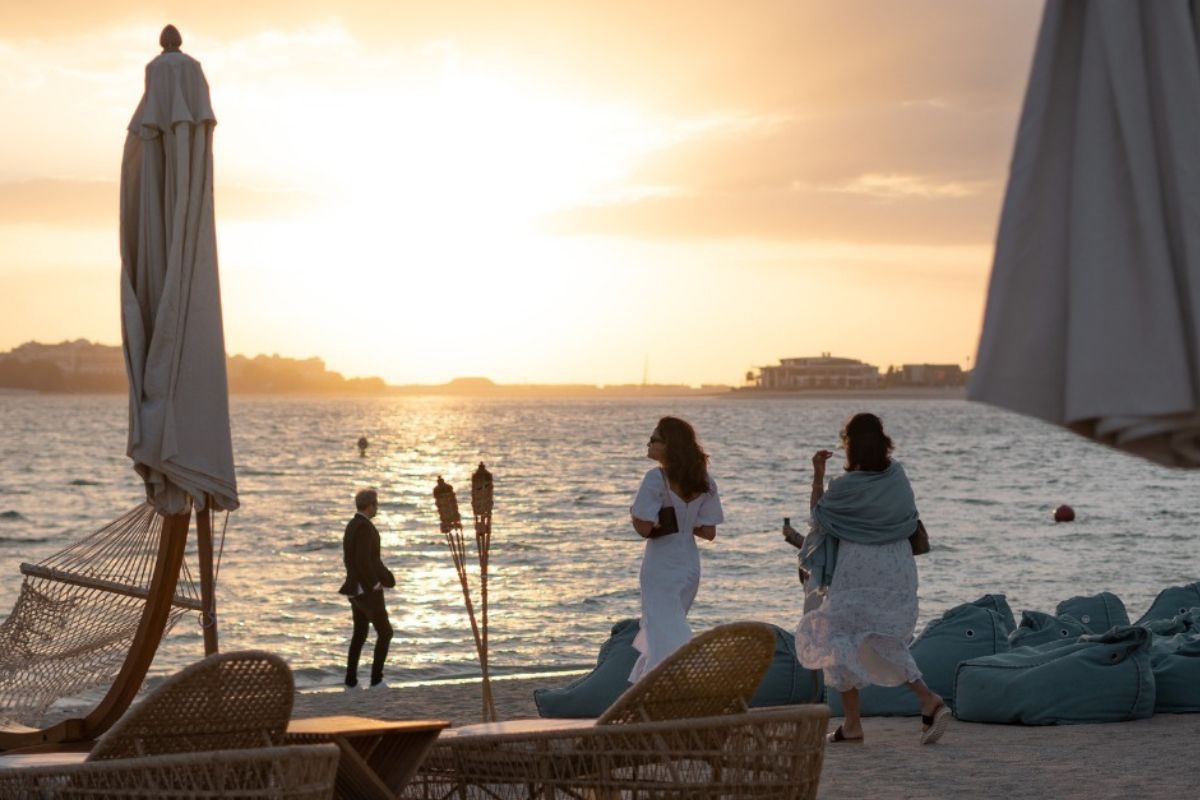 While the joint is a dream for the Instagrammers, especially those who lean towards the great outdoors and have a boho vibe throughout their feed, there are multiple notable spots at the venue that will wow your followers.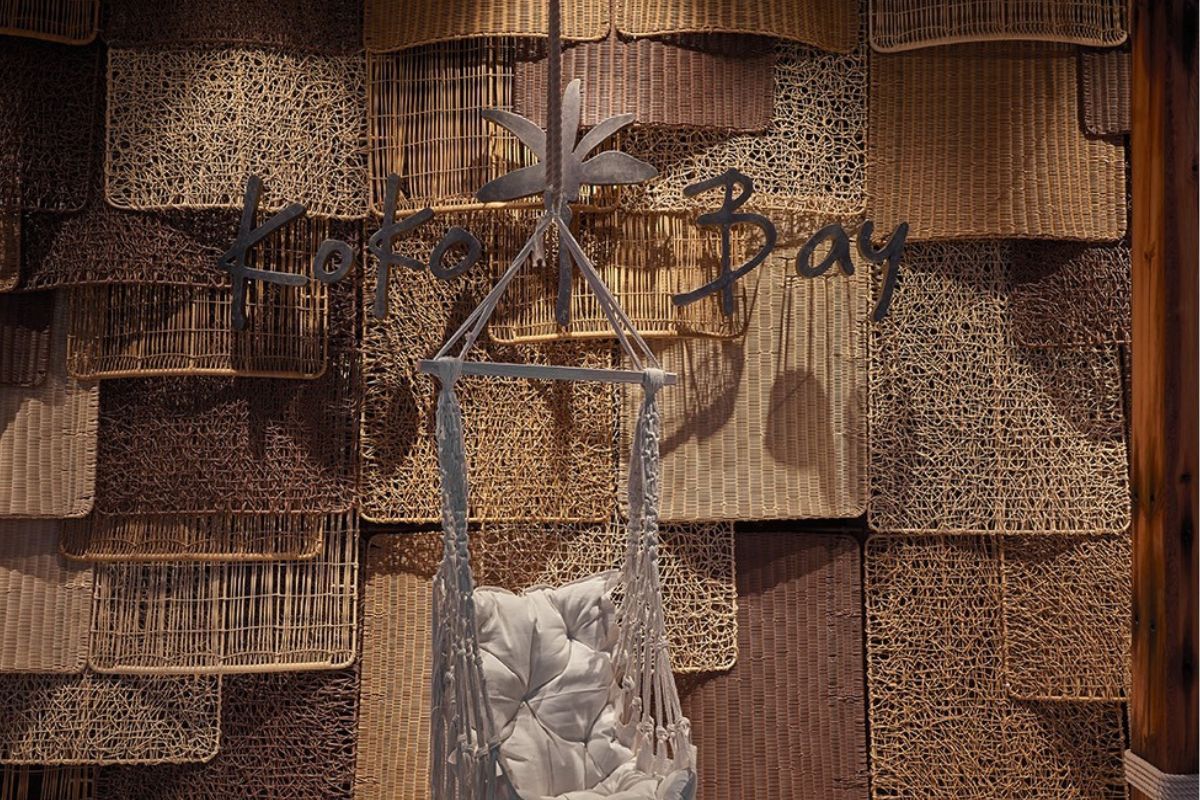 Take a calming boomerang enjoying the breeze of the sea with their swings situated near the entrance.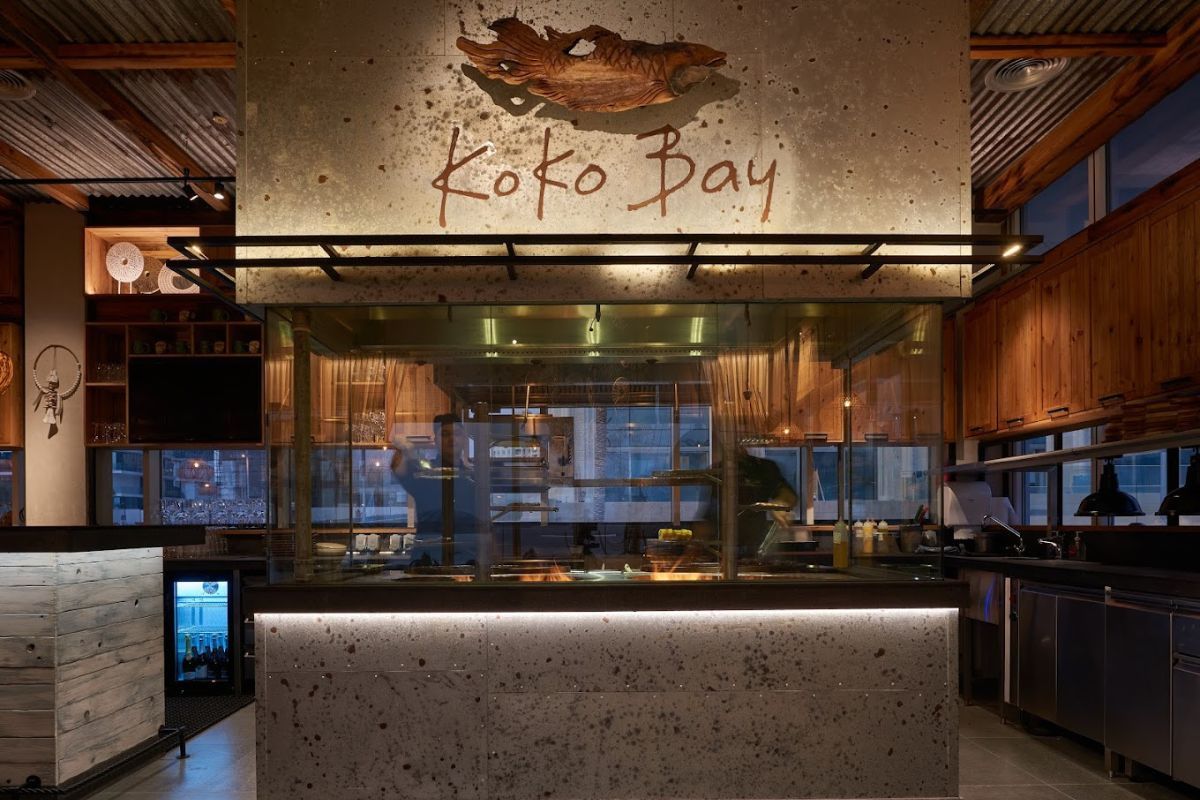 We dont want to gatekeep this location. Flaunt the classic KoKo Bay branding as a backdrop.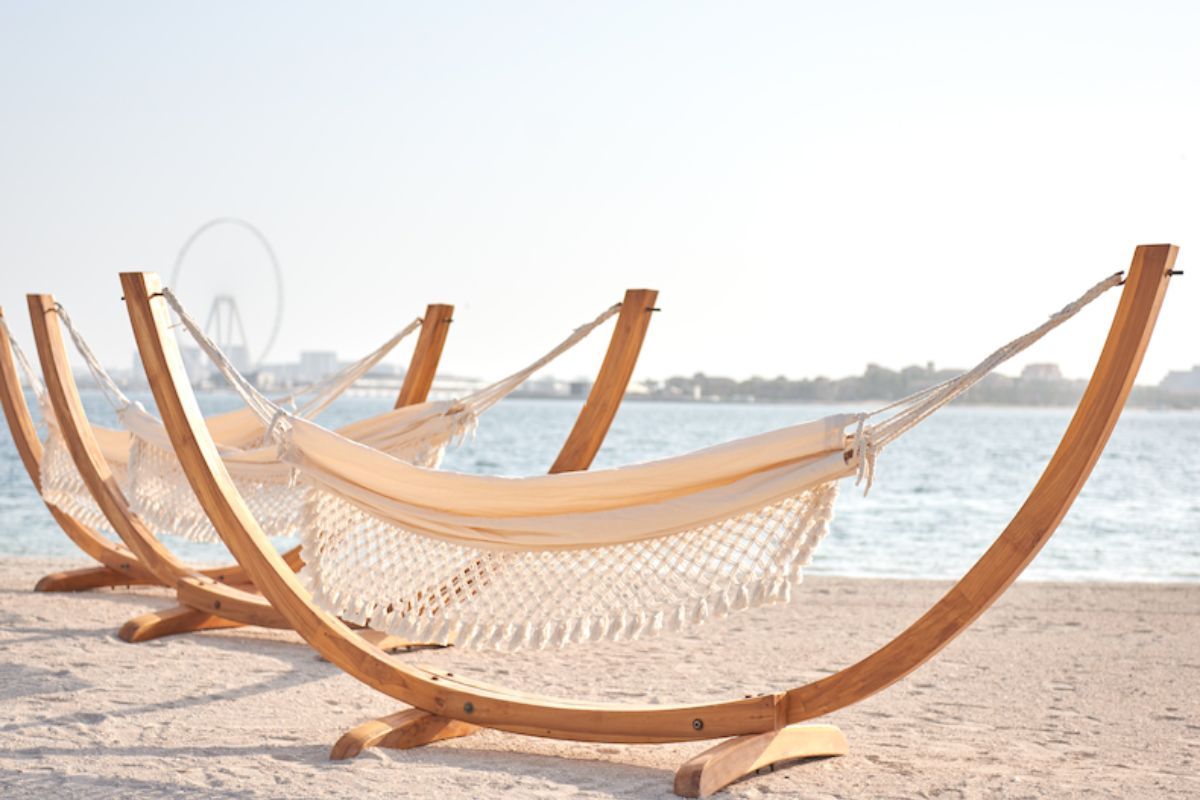 Keep your followers guessing, are you travelling… or not? Catch a break on these snazzy hammocks.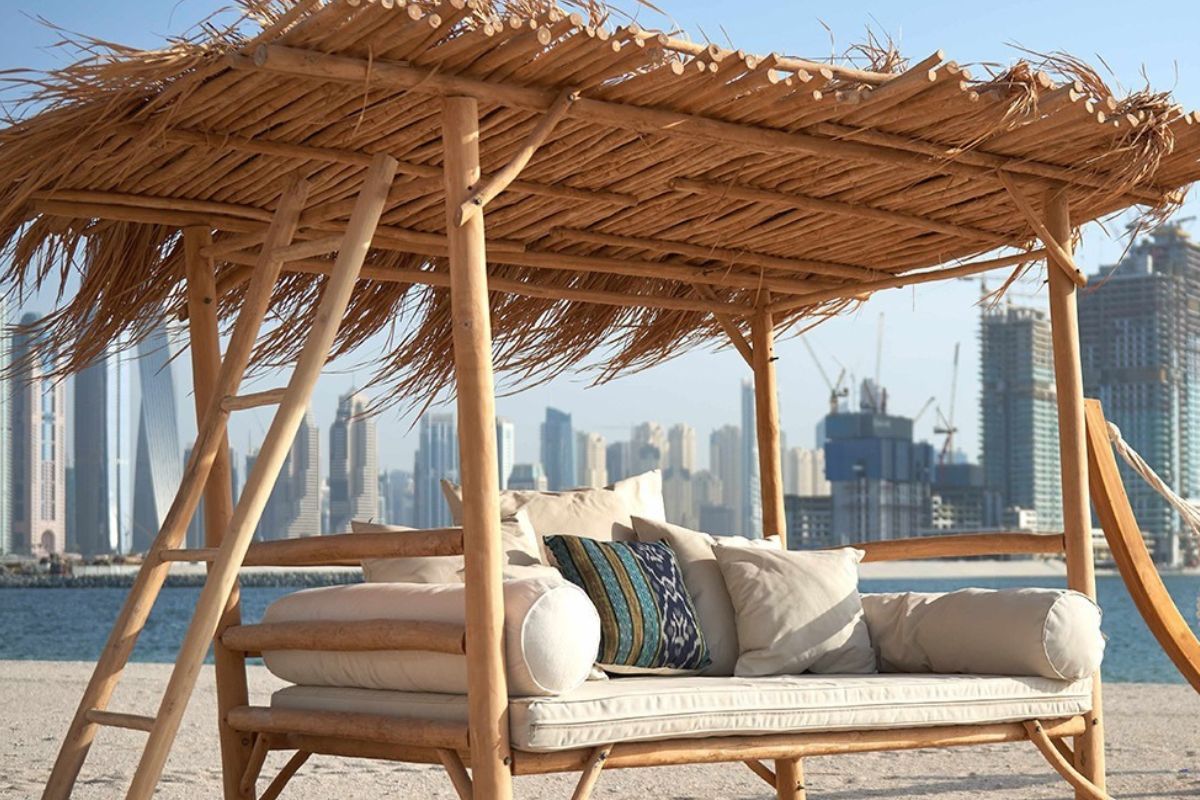 Why pose alone when you can accommodate a few friends into the aesthetic shot?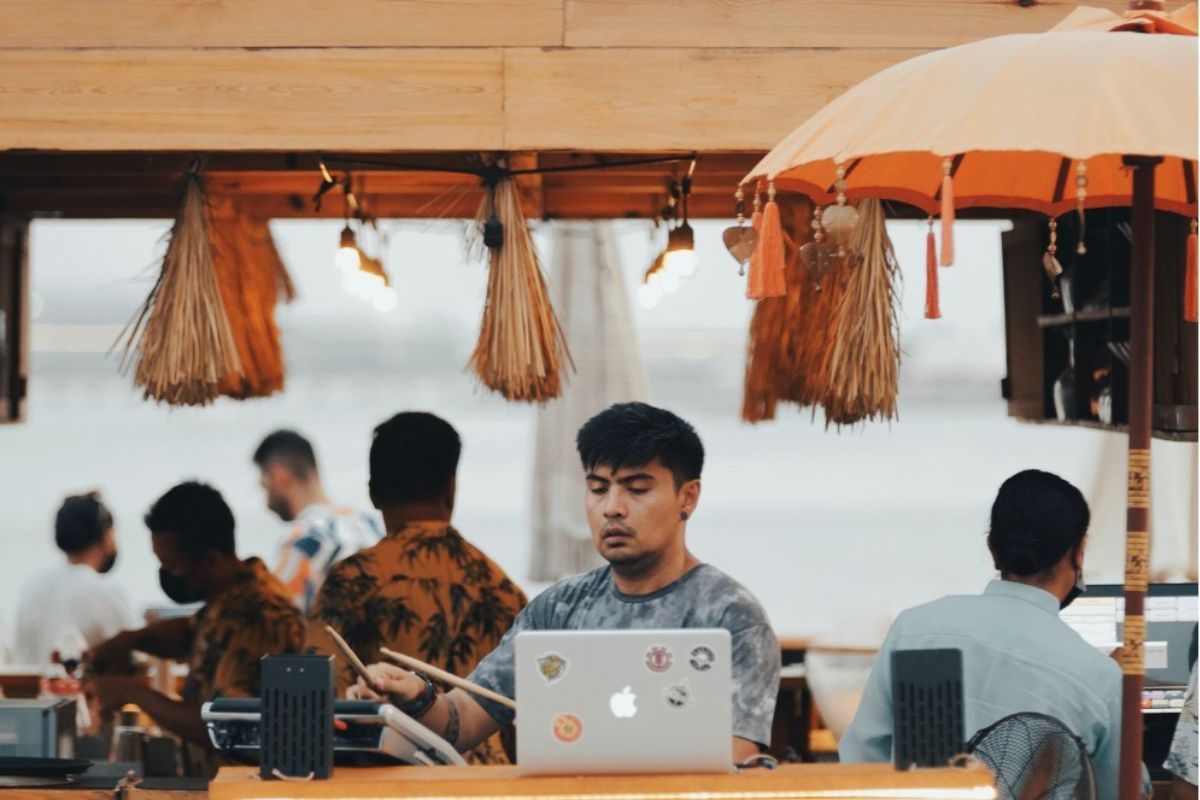 Take your remote workspace up a notch.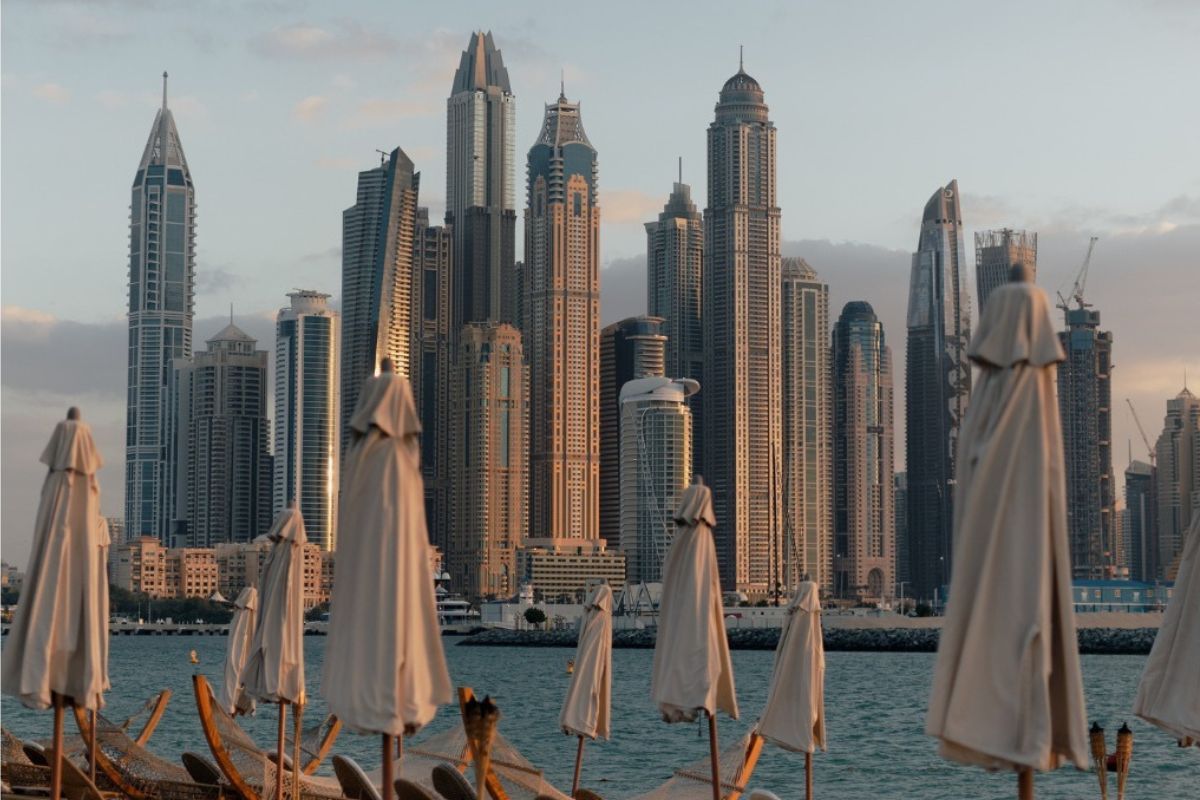 Lie against the stellar Dubai Skyline.

Food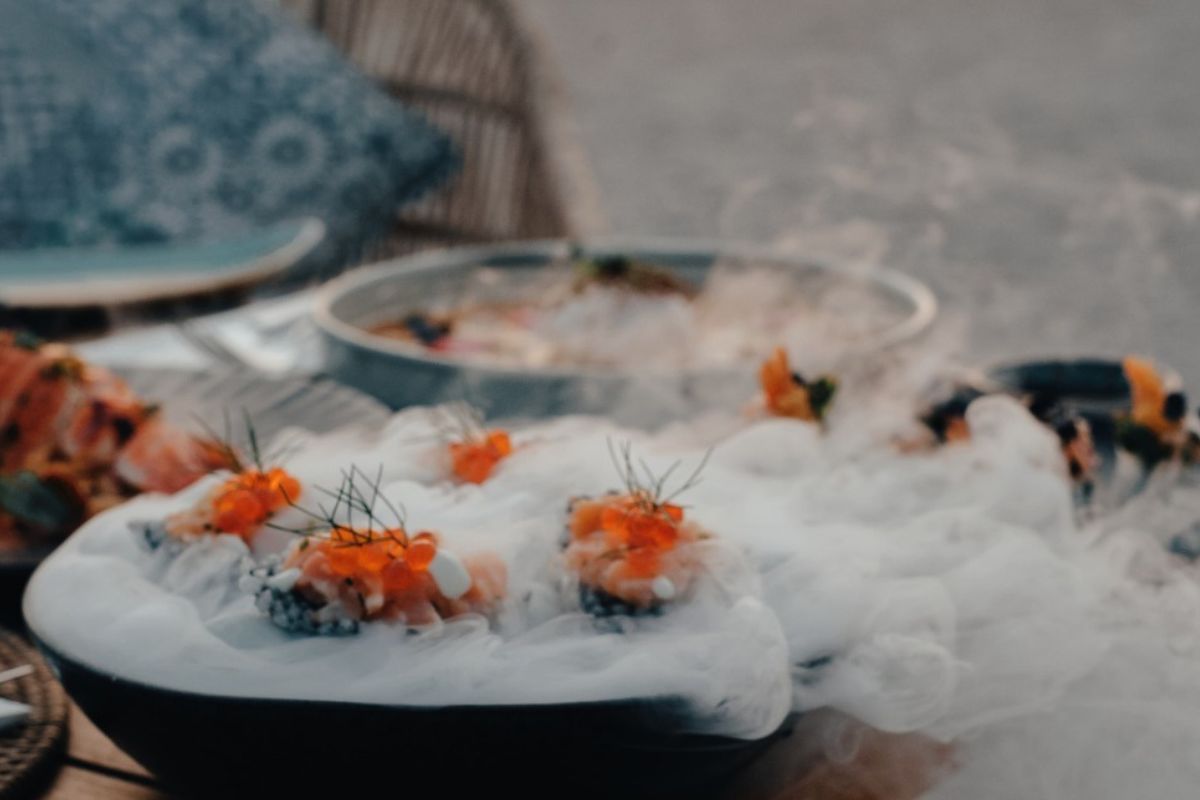 While the interiors will blow you away, the food is no less. Winner of the Trip Advisor's Traveler Choice Award of 2022, the  Asian and fusion dishes are sure to leave you asunder. From snacks to appetizers, main courses and a full bar menu, KoKo Bay has you covered and more.

Breakfast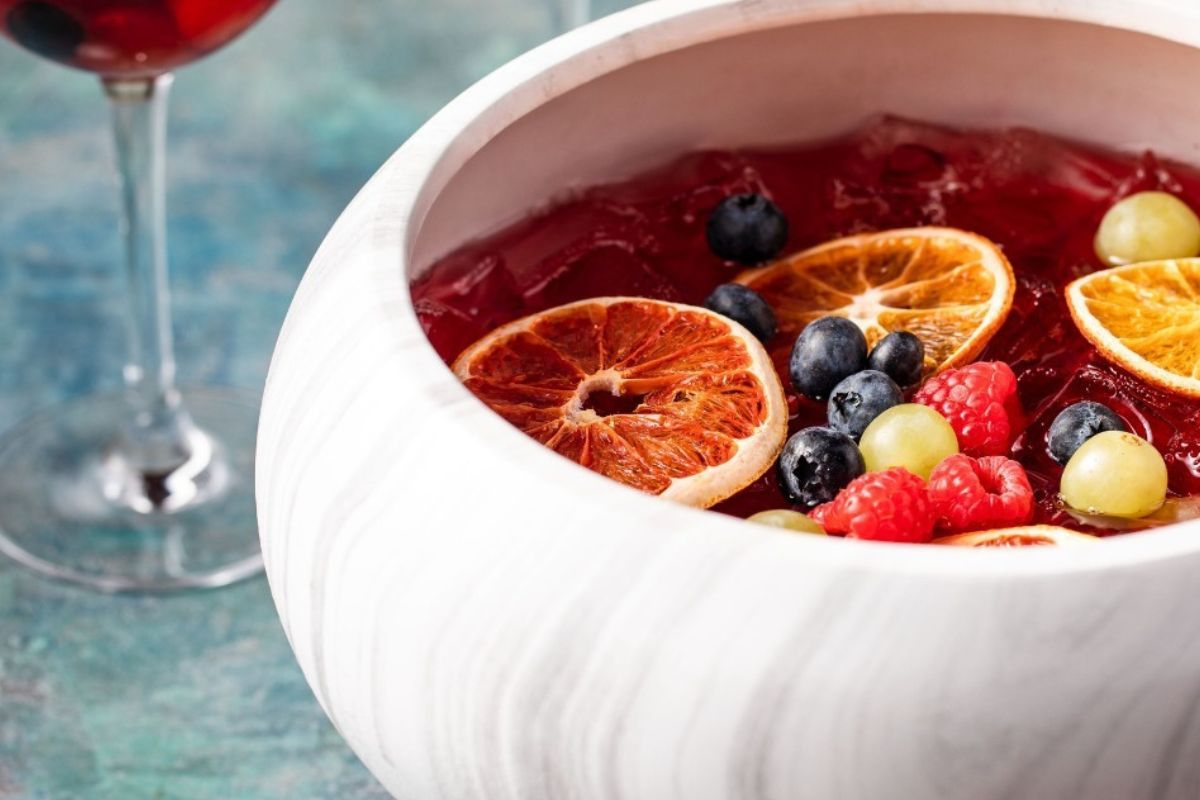 Starting at AED 35, their breakfast menu has a range of smoothies, detox drinks, teas, bowls, and more.

For those who love to kick their day off with a savoury start, they can have some of the classics like Eggs Benedict at AED 59, or try something new with an Asian Omelet stuffed with kai pad krapow (minced chicken with basil and chilli), served with som tam (young papaya) salad and steamed custard bun at AED 59, or perhaps take it easy with a  KoKo Bay Full English that gives diners 2 eggs of their choice, baked beans, forest mushrooms, wilted spinach, homemade potato rösti, vine tomatoes, chicken sausages, crispy veal bacon and multi grain toast with butter at AED 79.

The joint also accommodates Vegans with its Vegan scrambled on multigrain toast that comes with scrambled firm tofu with asparagus, tomatoes, sweet basil on smashed avocado toast, served with homemade potato rösti, vine tomatoes & grilled bok choy at AED 55.

For the sweet tooths amongst us, their menu has a range of sweet treats for a sweet morning. From a delectable Brioche French Toast, with caramelized peach, orange mascarpone, minted berry coulis, toasted almonds and salted caramel at AED 55, to vegan options like Bircher Muesli at AED 55 and vegan and gluten free options like the Amazonian acai bowl and KoKo nut chia both at AED 55.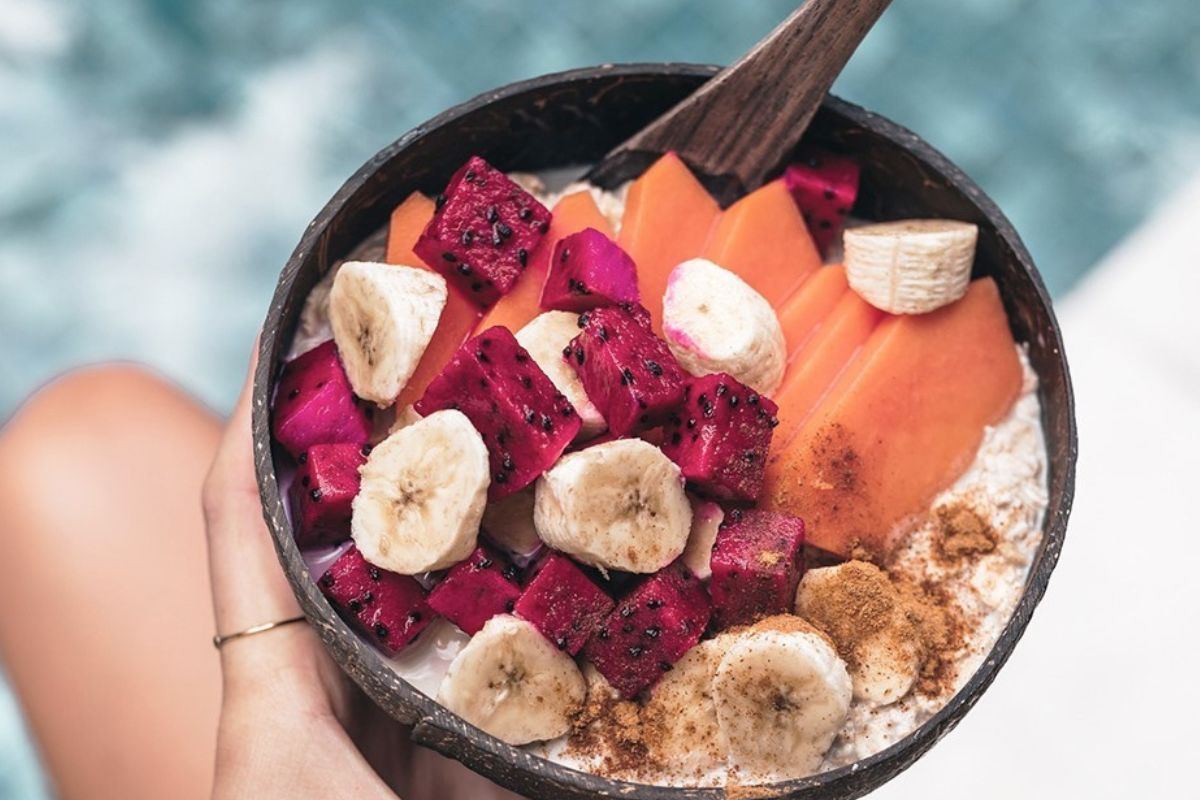 The joint also caters to the kiddos with its kids' menu that is sure to have your kids just as excited as you on a Sunday morning. The menu has all the classics like pancakes, fruit bowls, french toast, and scrambled eggs, all within the range of AED 25-29.

Let's not forget their extensive range of healthy blends and smoothies for those who prefer kicking off a day with some liquid. From a Mean Green detox drink with cucumber, kale, celery, lemon, green apple, and ginger, which is sure to make your gut smile at a price of AED 32, to an Acai Power blend with Acai, blueberry, Mango and Banana at AED 35.

Brunch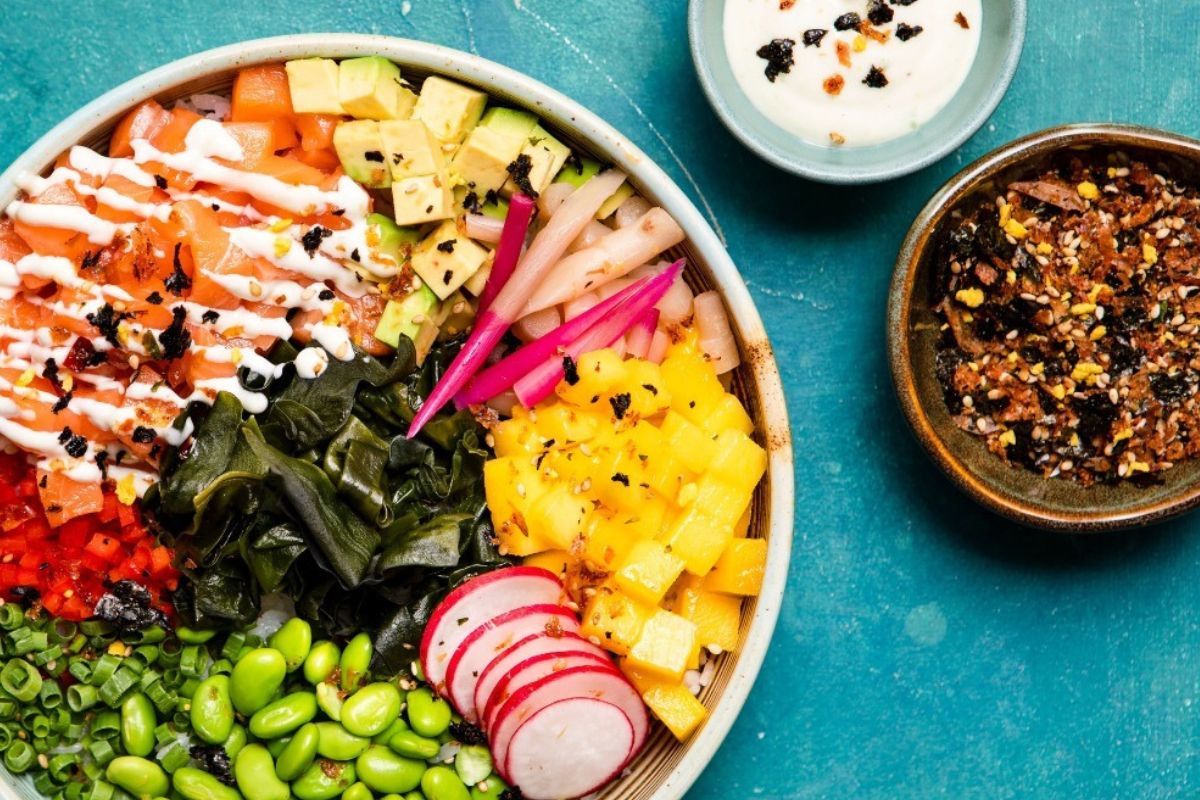 We don't want to exaggerate, but their Brunch menu might just be enough reason to drop by. From dishes containing alcohol to gluten-free, vegetarian and spicy and non-spicy, the spot is happy to provide its customers with various needs.
Starting off with drinks, as brunches usually do, their brunch menu offers a range of spirits such as Absolut Blue Vodka, Bacardi Superior Rum, Gin, Whisky, Wines, Sparkling Wines, Bottled Beers and some hand-crafted cocktails. Worry not; for those of us who aren't a fan of alcohol, their menu has a variety of other beverages to offer.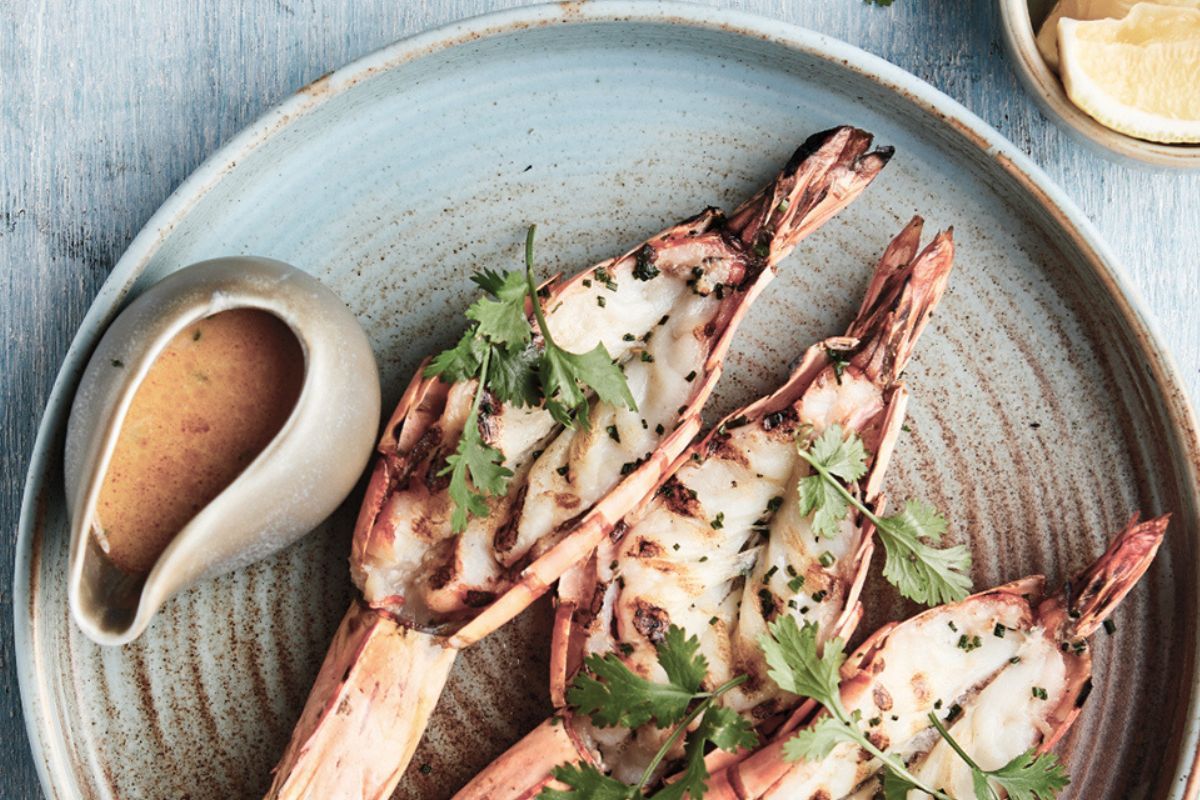 The vegetarian brunch menu houses dishes such as Miso edamame hummus, Truffle mushroom arancini, Truffle mushroom fettuccine, Quinoa, crisp kale, sundried tomato maki roll, coriander aioli, crispy wonton Maki rolls and some mouth-watering desserts such as KoKonut lemongrass Basque cheesecake, and Pisco Tres Leche cake with spiced macadamia streusel.
They also have gluten-free options such as a Grilled Mediterranean seabream fillet main course and a Norwegian salmon tartare, sweet wasabi, salmon roe on charcoal tapioca crackers, starter.

Lunch and Dinner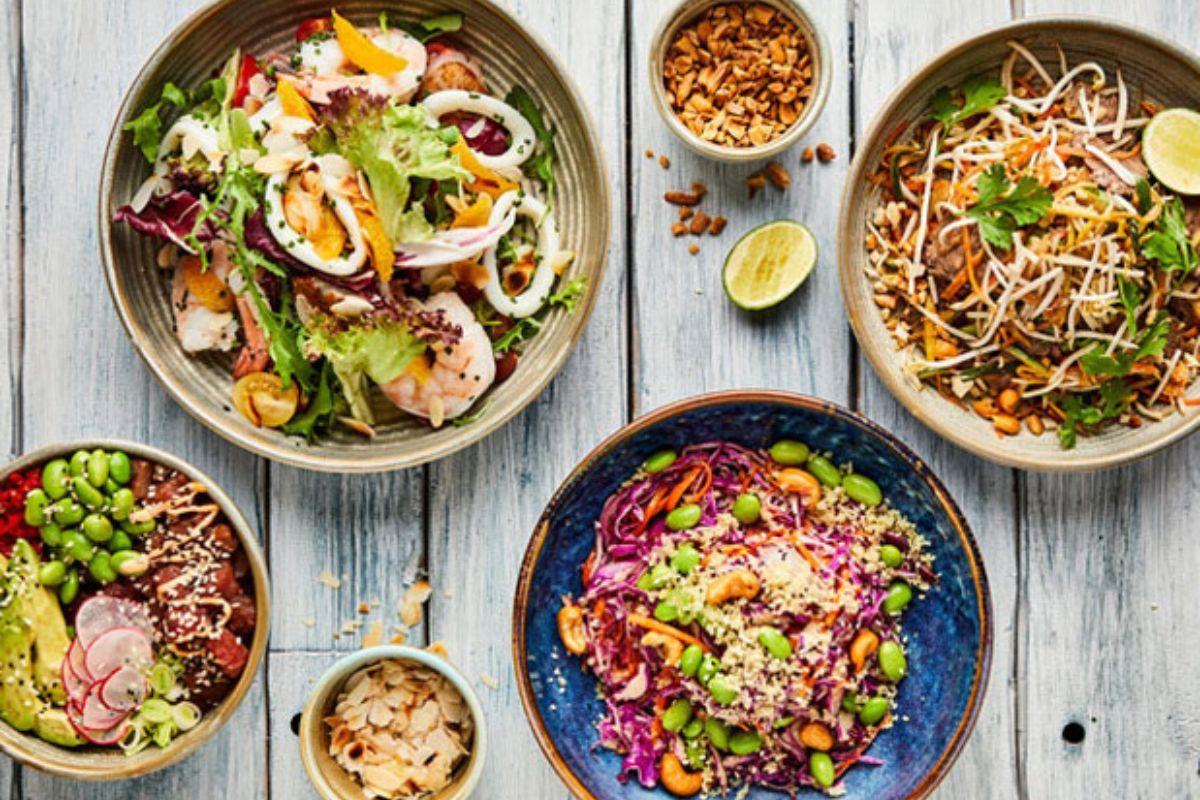 If you're looking for variety, KoKo Bay is the place to be. From cold appetizers to warm appetizers, soups, salads, dim sums, maki rolls, meats, seafood, and more, the joint has it all, quite literally.

If you like simple, their menu might not be the best one to canvass. From even the basics, as fries having a twist to them with white truffle dust, porcini cream, served with confit garlic aioli at AED 49, KoKo Bay said fancy with a Capital F.

Moving on to their soups, their spicy, gluten-free seafood KoKo Bay's signature curry laksa is a must-try. At AED 60, the dish is a result of 12 hours of slow-braised broth poured into a bowl over flat rice noodles and topped with fresh cilantro, bean sprouts, soft egg and seared tiger prawn. The dish can also be altered to your preferences and be served as Vegan and/or with Chicken. Other dishes on their soup menu include Seafood Chowder, AED 69 and Tom Yum, AED 45.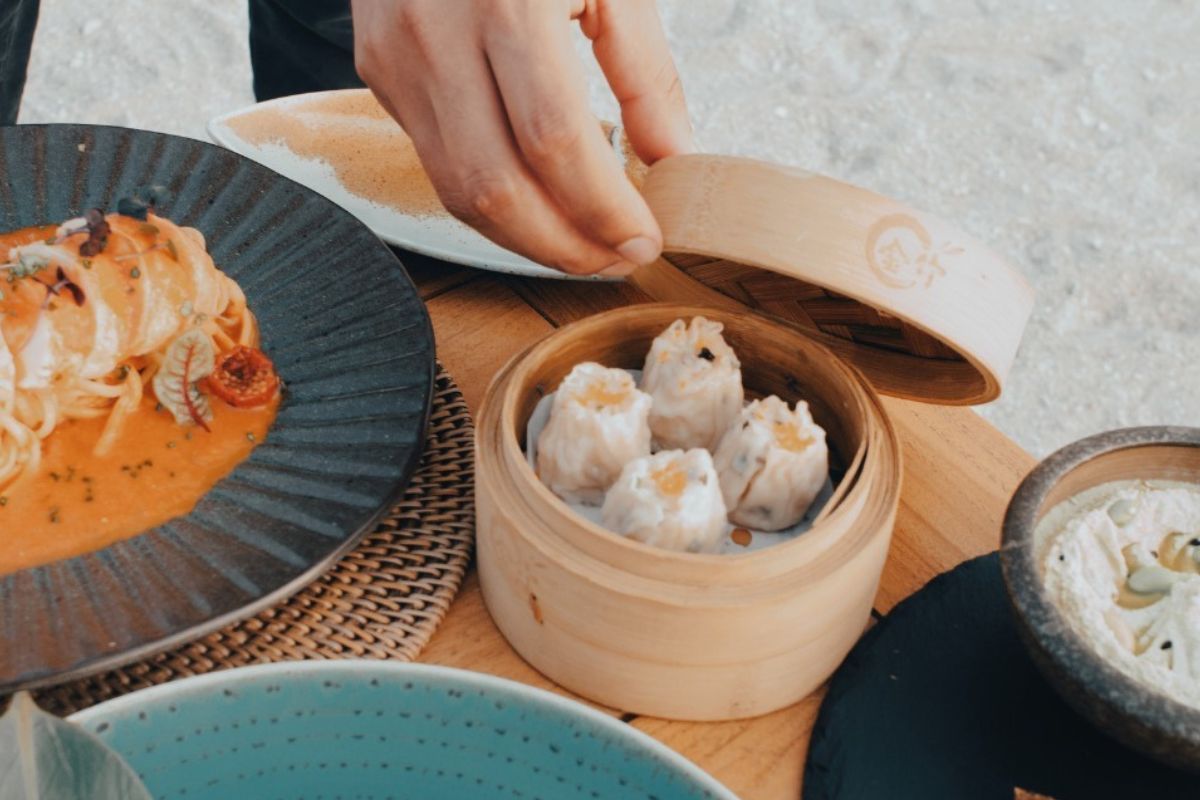 The hot and cold appetizers list on the other hand, has more than three items ranging from Crumb fried turnip cake with shiitake mushroom, fried garlic and shallots called Cantonese Lo Bak Go at AED 65, to Wagyu beef tsukune seasoned with seaweed butter, bottarga snow, black garlic aioli at AED 85 and even a cold, Hamachi crudo, sliced Yellowtail, pickled shallots, kizami wasabi, passion fruit, shiso, sweet ginger emulsion at AED 95.
Talk about an authentic Asian dining experience.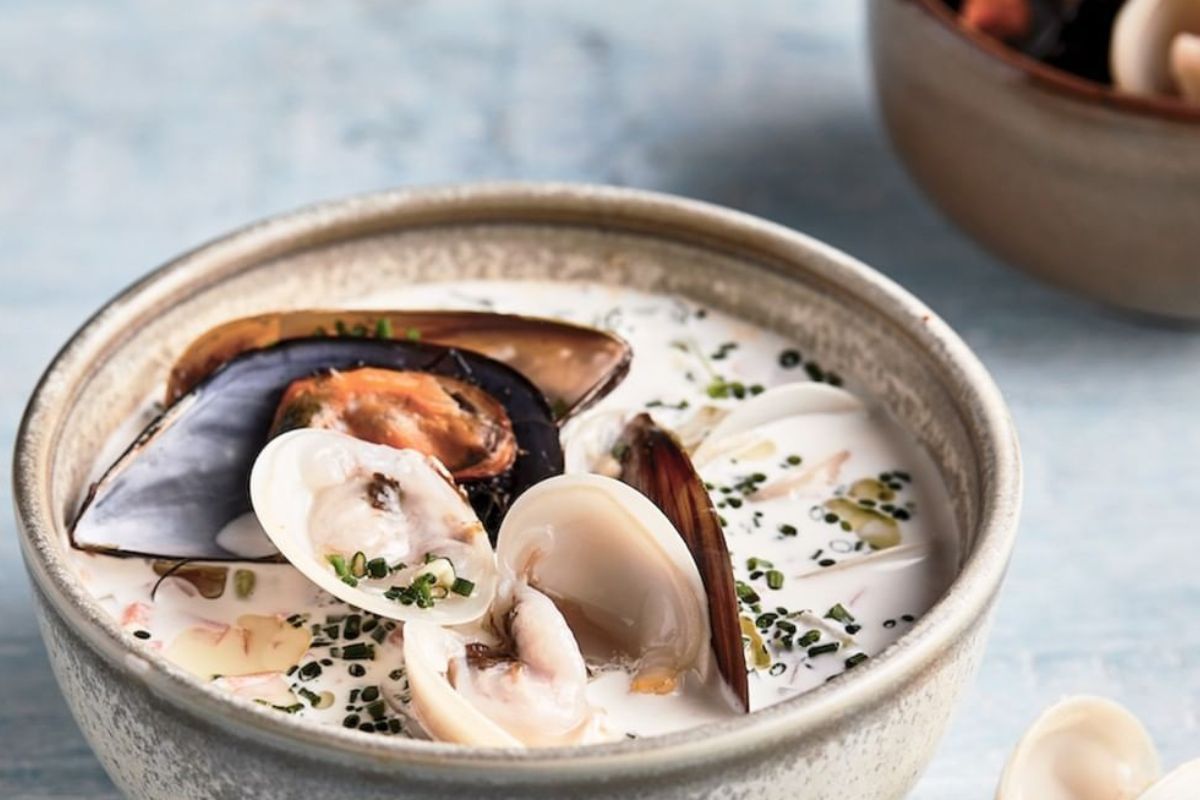 What's a beachside restaurant without a grill? Enjoy some juicy, freshly prepared meats from AED 149 onwards and flavourful seafood grills also starting at AED 149. Their menu goes on to include Maki Rolls and colourful and commendable salads such as Yellowfin tuna & compressed watermelon salad, all ranging from AED 79-110.

And once you've taken a trip around the various delicacies the Asian continent has to offer, your hearty main course waits to greet you with some of the most flavourful Thai curries, teriyaki, burgers and more. Their main course has vegan, vegetarian, and gluten-free options.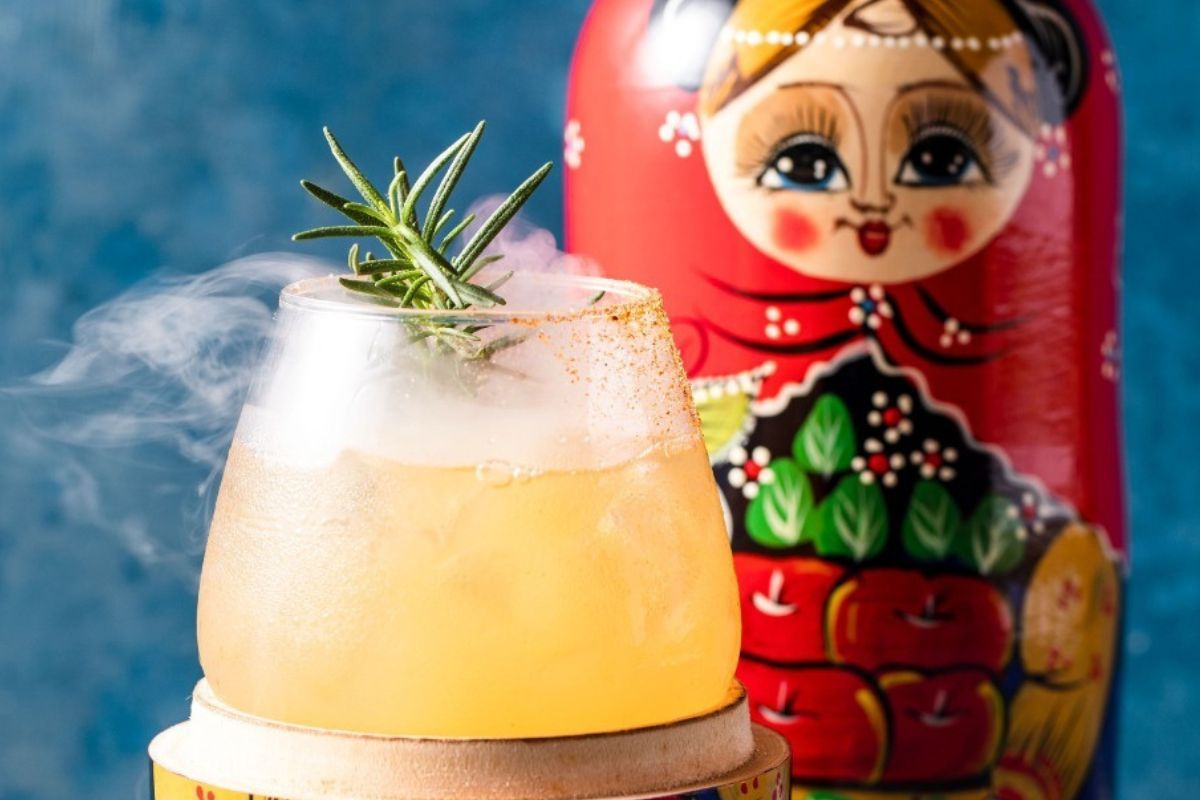 Lastly, end the meal on a sweet note with a dessert platter for a large party at AED 199, or have a dessert such as Mochi, AED 25, or KoKonut lemongrass burnt Basque cheesecake at AED 69, all to yourself.
While their bar serves all the classic cocktails and drinks, they take it a step further with craft cocktails that you are more than just a drink; they're an experience.
For more information, visit KoKobay.co
You can make reservations at KoKobay.co/reservations

Also Read