Dubai is a city of diverse cultures and diverse range of culinary options. American food is the most popular cuisine in Dubai which is no surprise when you look at the numerous amounts of American restaurants in Dubai. From steaks, waffles, pancakes, wings there is everything a food lover could ask for.  But it is the classic Burger that steals the deal becoming a favorite of many. Besides, what's more tempting than a tasty, juicy, perfectly cooked burger paired with a classic side of fries? Dubai has many delicious and mouthwatering burger joints. One such burger spot is the homegrown eatery – SALT Dubai that has forever changed the burger concept in the region.
Here is all you need to know about this famous burger spot in Dubai.
About SALT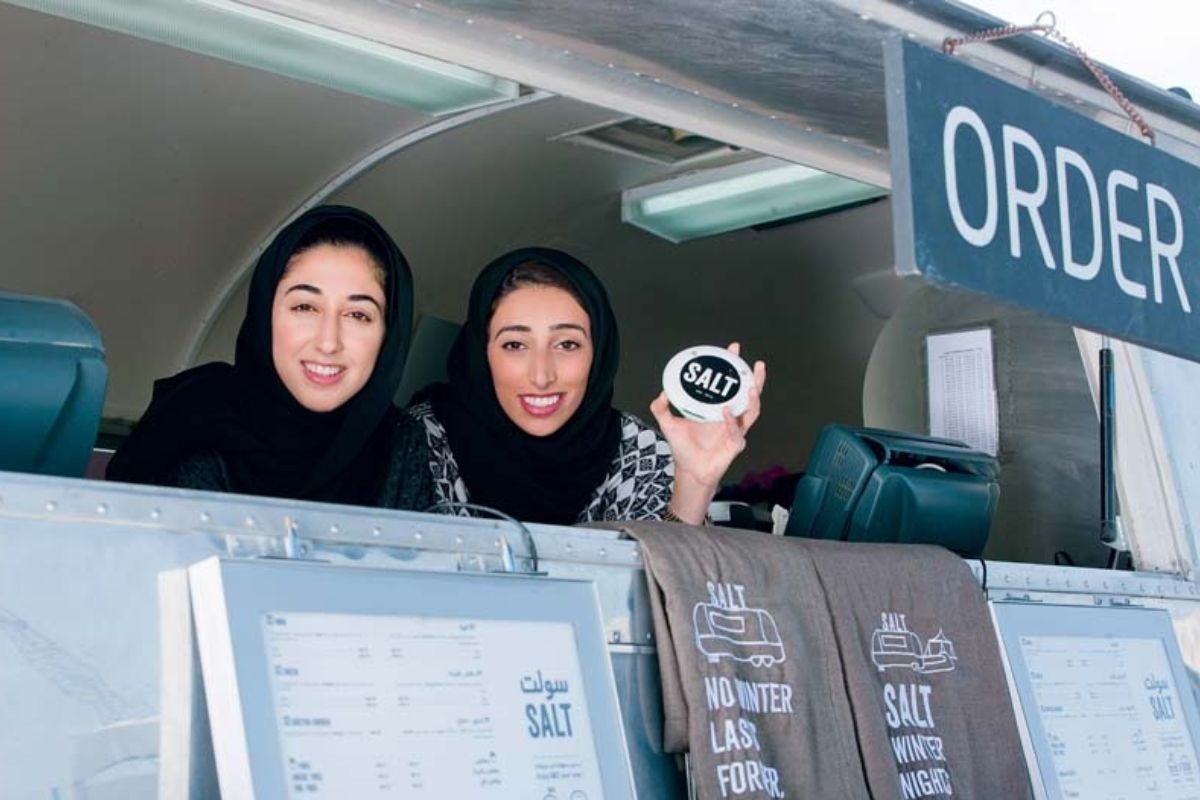 SALT is a popular fast-food restaurant that celebrates how food brings people together. It was founded by Amal Al Marri and Deem Al Bassam, one an Emirati and the other a Saudi, who revolutionized the food scene in Dubai by utilizing the humble yet all-important ingredient - salt. Its journey from a food truck to one of the best burger joints in the region is nothing short of inspiring. SALT is deeply committed to using quality ingredients sourced locally, using sustainable products whenever possible, and supporting small businesses. It also intends to create social experiences centered on food, art, and music, all while enjoying nature. Their menu is simple, with three types of signature butter-bun sliders, as well as fries, softies, and beverages. However, it is the deliciousness and Instagram-worthiness of each item on its menu that has made it popular among Dubai's foodies.
Why the name SALT?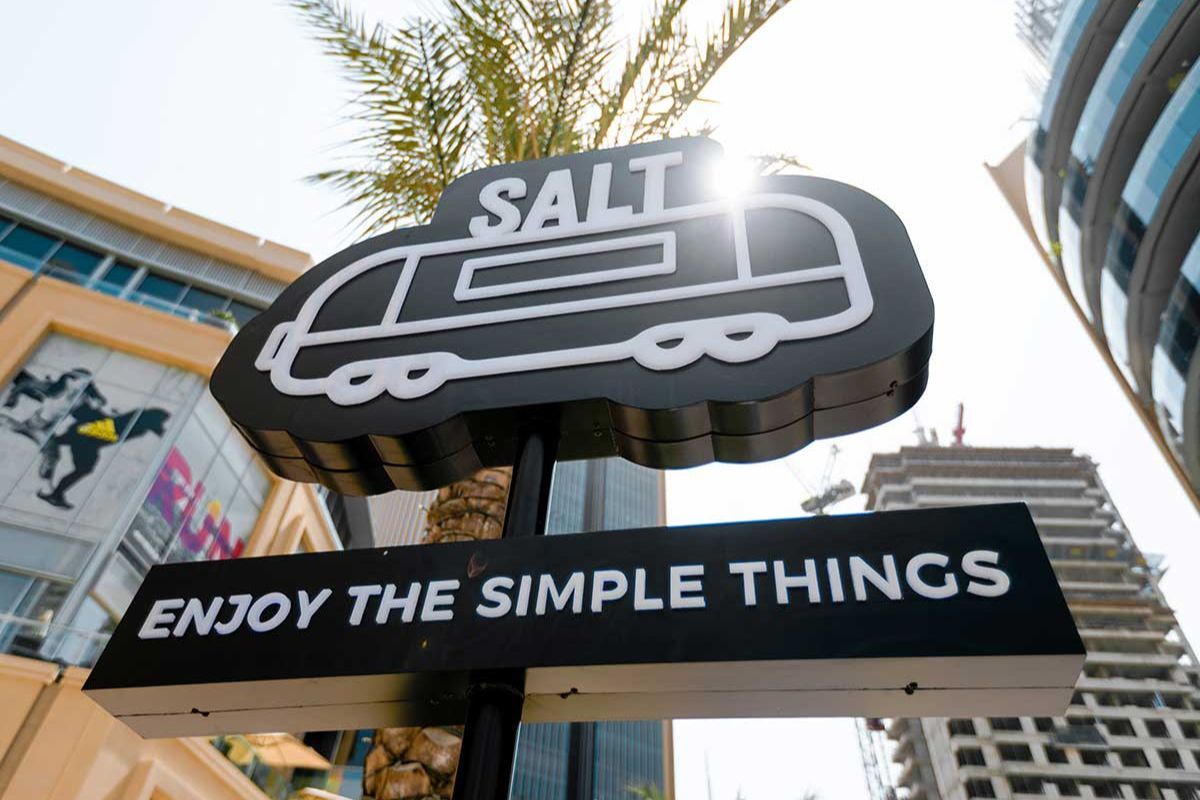 SALT has positioned itself as a simple and direct alternative to food courts and fine-dining establishments; its street food scene is all about getting back to basics. This simplicity starts with the name.
"We wanted a name that everyone can relate to. SALT can be interpreted in two ways: a flavorful ingredient we all share and an enriching element that adds significant value to our lives. We took the time to observe what matters most to our community and created an environment that gathers people around hearty comfort food, in exciting and unexpected locations inspired by their preferred lifestyles."
- Amal Al Marri
How it all started – Story of SALT Dubai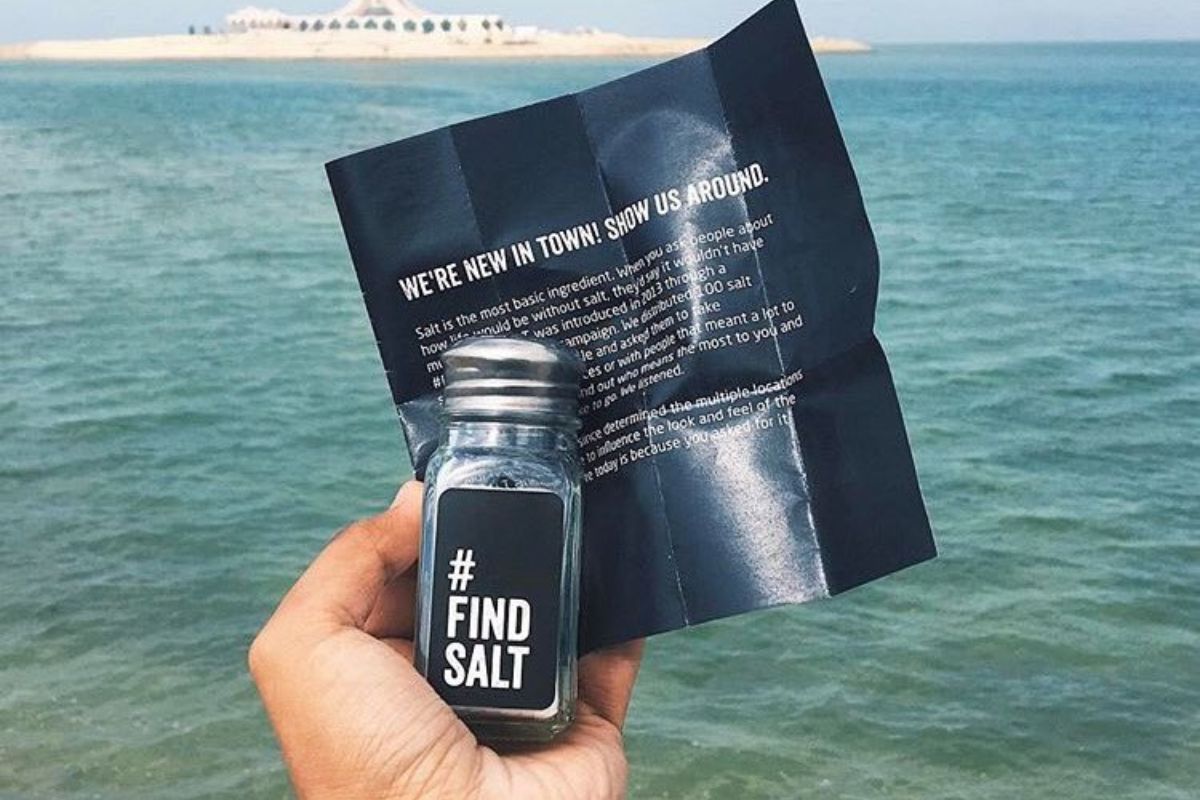 SALT began as a campaign. Deem and Amal launched a #findsalt campaign on Instagram and distributed 100 saltshakers to the public to better understand what would work best for UAE residents. They were instructed to photograph it with people, in places, or during activities that were meaningful to them. Which is a wise decision because food without salt is bland and tasteless; a pinch of salt completely transforms the dish. You can substitute 'person/place/activity' for salt, and your life can serve as the food. Isn't that deep? With no traditional marketing, social media and word of mouth were sufficient. People started talking and wanting to participate after they saw their pictures online. They were able to learn what people liked and what made them happy in this manner.
Starting out as a food truck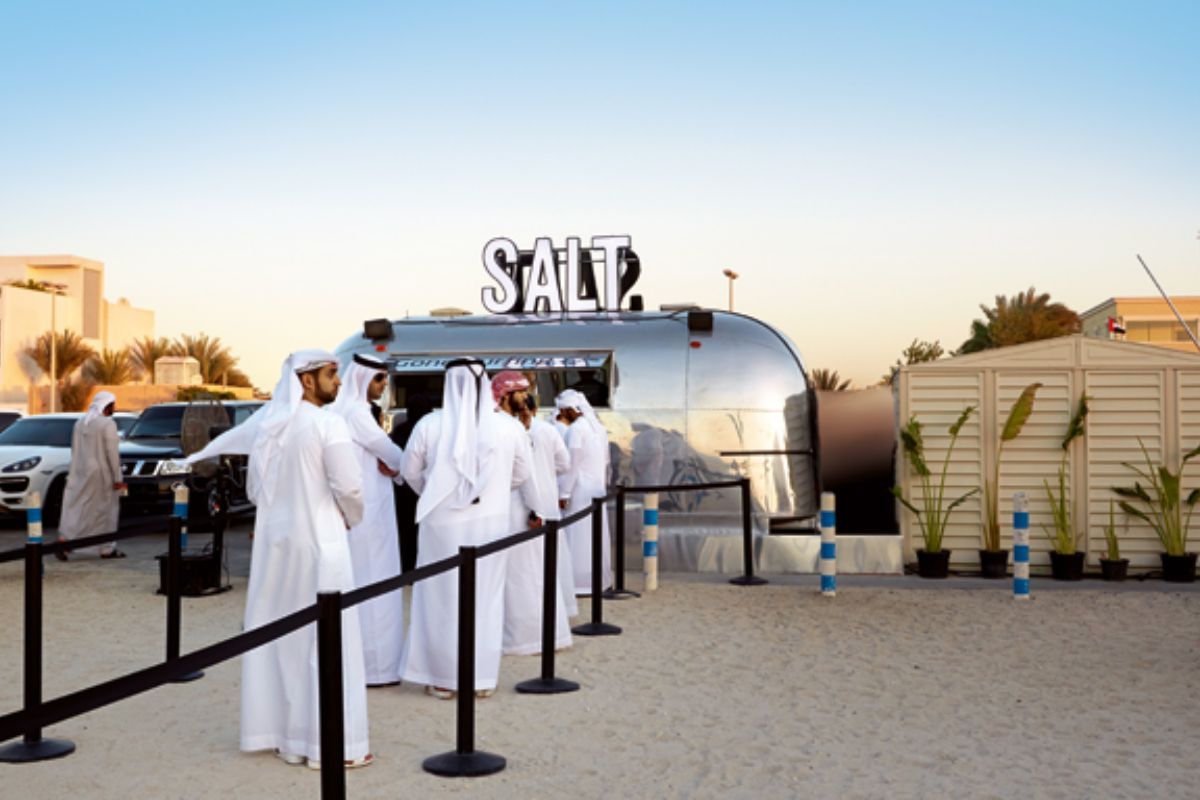 SALT began as a food truck. Food trucks were previously illegal in the UAE, and no one had attempted to open one until these ladies decided to take a chance. They were eventually granted permission to open their food truck after much struggle. They desired a food truck after realizing through their campaign that,
"It was the simple things they cared about like going to the beach, reading books, strolling through parks, cycling and spending time with their families etc."
– Amal Al Marri
As a result, they wanted to get people out of malls and into a more natural setting, such as the beach. SALT celebrated unique UAE locations with the goal of bringing people together to enjoy a simple but premium experience.
What drew people in was the fact that their food truck moved around Dubai at various times and locations. You'd have to follow them on Instagram @findsalt and solve clues to find out where they'd be spending the weekend. Today, there are numerous food trucks in Dubai and the UAE. All thanks to the two ladies who created SALT with their ingenuity and perseverance!
Read more -  food trucks in Dubai
"SALT has attracted large crowds because it is a food pop-up that appears and disappears. People are drawn to it not only because of the theatrics of street food preparation but also the spontaneity of the experience."
– Amal Al Marri
Today - Best burgers in the region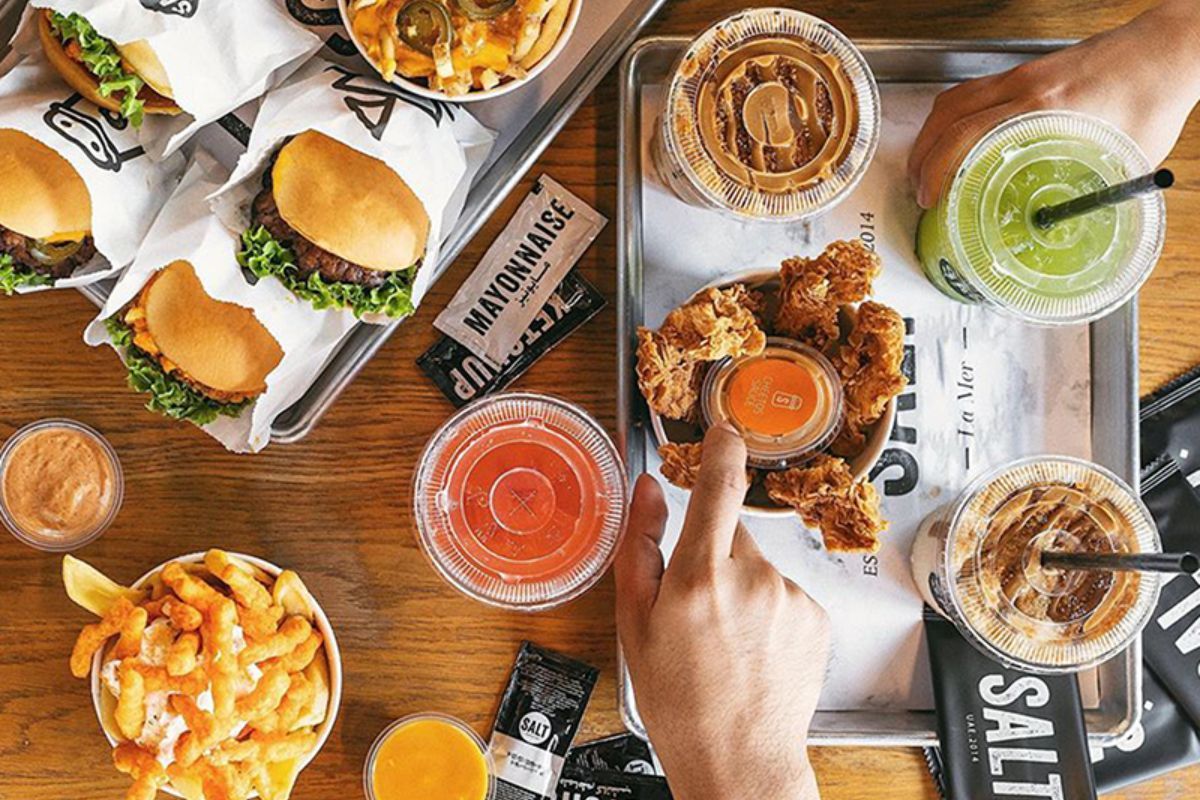 They eventually established their first permanent location in Kite Beach, Dubai. Since then, they've opened a slew of locations in Dubai and beyond, as well as internationally (in Saudi Arabia). Even if the novelty has worn off because of this, no one can deny that it remains the best burger joint in Dubai and the region.
Know more about - Kite Beach Dubai
Menu Highlights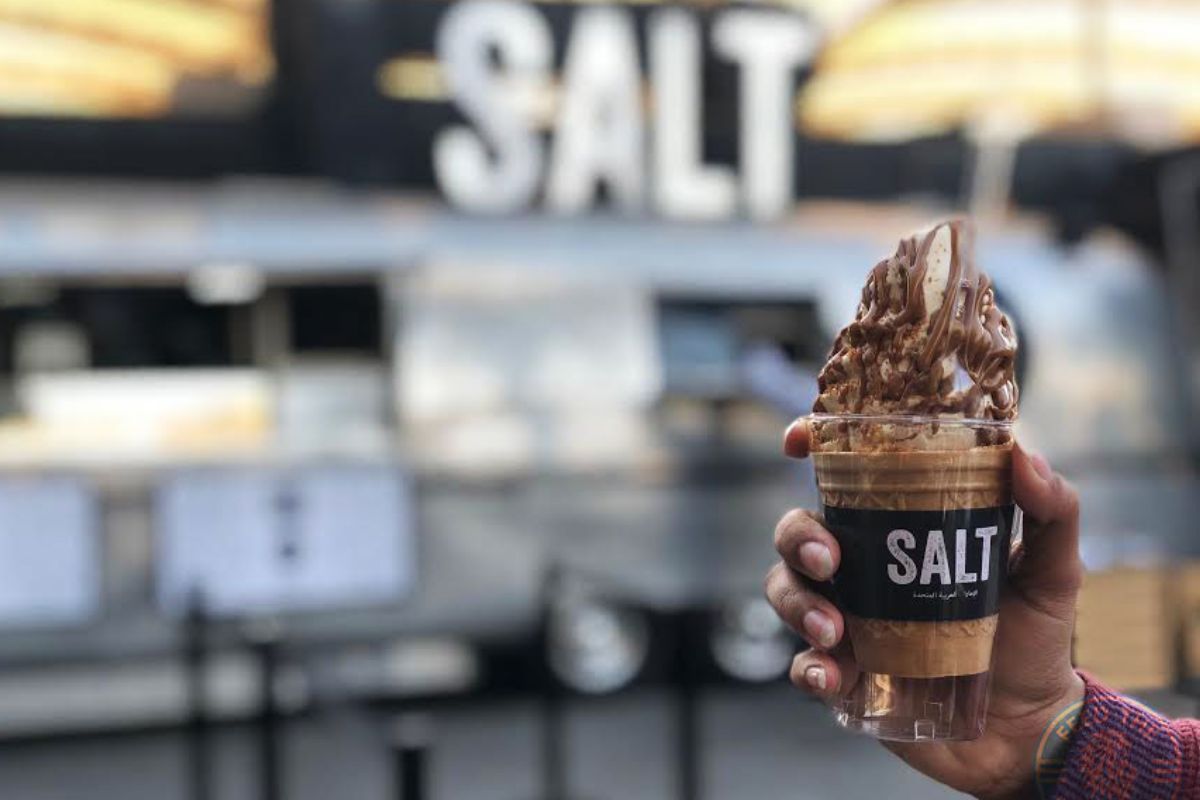 SALT's menu is small and easy to eat, and it defines family-friendly beachside fun at its best. There is something for everyone. From delicious croissant sandwiches, to the original X2 SALT, the fastest- moving spicy X2 HOOK and an assortment of drinks and delectable shakes. Their menu offers 3 main sliders – two comprise of wagyu beef and one chicken. Fries are offered alongside the slider to complete the meal with the option to add cheese and jalapenos. They also offer vegetarian and gluten- free options.
Now, you might think why sliders and not burgers?
The creators of SALT chose sliders instead of burgers as they wanted to include popular items that were small, fast to prepare and easy to eat.
"We chose sliders rather than burgers as they offer more versatility by allowing diners to mix and match their choices. Sliders are served in pairs to encourage salters to share their meals."
– Amal Al Marri
Some of the items from their menu that are a must try are – Chicken strips, Cheetos fries, Black Lemonade, Pink Lemonade, Lotus Softie, Brownie Softie, Lotus Shake, Brownie Shake, Truffle Beef Slider, Crispy Chicken Slider, Chicken Cheetos Slider, and Fire Fries.
Average cost:
AED 150 for 2 (approx.)
Their beef sliders start from AED 40 whereas their chicken sliders are for AED 42. The original fries costs AED 15 while their Cheetos Fries costs AED 27. The Lotus Softie costs AED 25 while the Lotus Shake costs AED 32. You can order their Seasonal item – The BBQ Kit – mini or big which costs AED 210 and AED 375 respectively.
Location and timings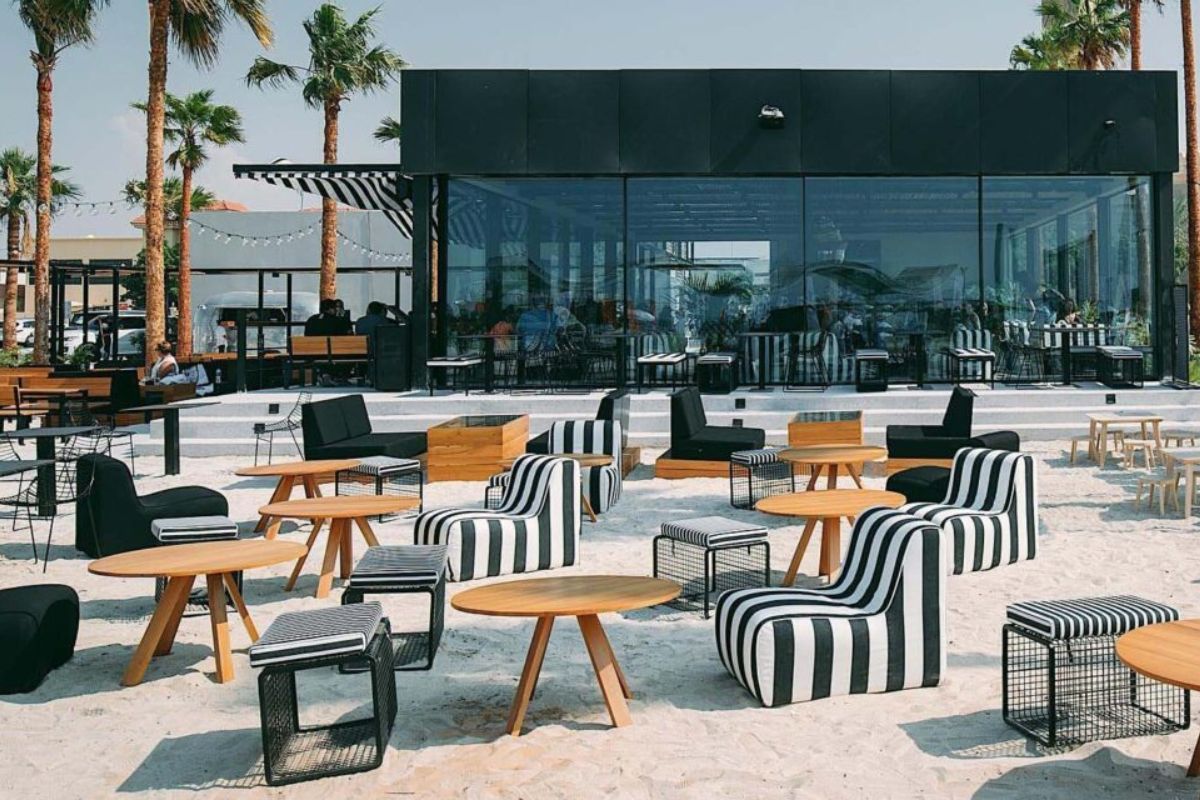 SALT started out with their first food truck in Street 2, Kite Beach, Umm Suqeim. They still have the original food truck there with new seating options that make it looks like it is a restaurant and partly like beach food truck dining area. They have since then ventured out in other areas of Dubai Marina Mall, La Mer and even in other emirates like Abu Dhabi, Al Ain, Ajman, Ras Al Khaimah, and international joints in Saudi Arabia and Qatar.

Know more about - Dubai Marina Mall
Timings: Kite Beach Branch -  08:00 am to 03:00 am | 05:00 am to 03:00 am (Fri- Sat)
La Mer Branch- 10:00 am – 11: 00pm | 10:00 am – 12:00 am (Fri-Sat)
Dubai Marina Mall Branch: 10:00 am – 11:00 pm | 10:00 am – 12:00 am (Sat-Sun)
Some Popular Reviews
FAQs
Do I need to make a reservation to dine at SALT?
There is no need to make a reservation at any of the SALT branches in Dubai, including the main venue at Kite Beach. However, the brand does run a SALT CAMP dining pop-up on occasion, and those interested can visit the official website to book their 'camping' dates.
Does SALT provide food delivery?
Yes, SALT offers its own delivery service in 111 Dubai locations. Except for the Old Dubai neighborhoods of Deira, Qusais, and Al Nahda, hungry diners from all over the city can order their favorite SALT dishes online and have them delivered to their homes. Alternately, you could use a food delivery app like Talabat, Deliveroo, or Noon to order the delectableness
What is the nearest Metro station to SALT Kite Beach?
Al Safa on the Red Line is the closest metro station to the original SALT food truck at Kite Beach. You can take a 10-minute taxi ride from this stop to Umm Suqeim 1's seaside urban food destination. You can also take a taxi or bus to the location.
Also Read: