Dubai is a city of diverse cultures and diverse range of culinary options. American food is the most popular cuisine in Dubai which is no surprise when you look at the numerous amounts of American restaurants in Dubai. From steaks, burgers, waffles, pancakes, wings it has everything a food lover could ask for. With today being the 4th of July (American Independence Day) here's a list of the best American restaurants in Dubai. So, Head over and celebrate with delicious heart filling food.
1. Hard Rock Café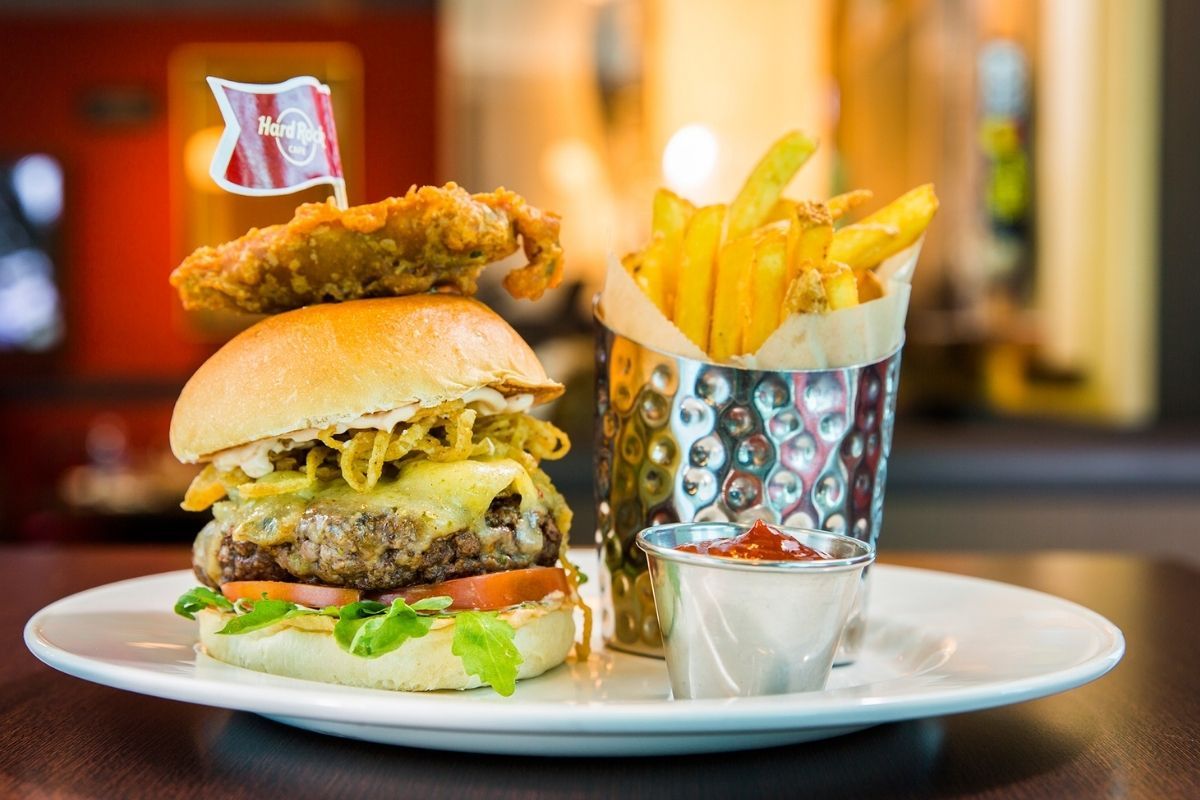 Hard Rock Café is a very famous American restaurant that is known for its rock-themed ambience and delicious food. You can indulge in their classic Steak burgers, BBQ ribs, milkshakes, cocktails, and other dishes whilst enjoying their live music. Their famous Lionel Messi inspired burger that is made with a toasted brioche bun, caramelized red onions, Spanish-style chorizo, melted provolone, and succulent smash burgers and topped with shredded lettuce and tomato is an absolute must try. The nachos, BBQ brisket, BBQ ribs, chocolate brownie sundae and molten lava cake are extremely delicious. Hard Rock Café also has a dedicated full bar for a night out with friends providing a range of various drinks and mocktails.
Location: Dubai Festival City Mall
Average cost for two: AED 410
2. Claw BBQ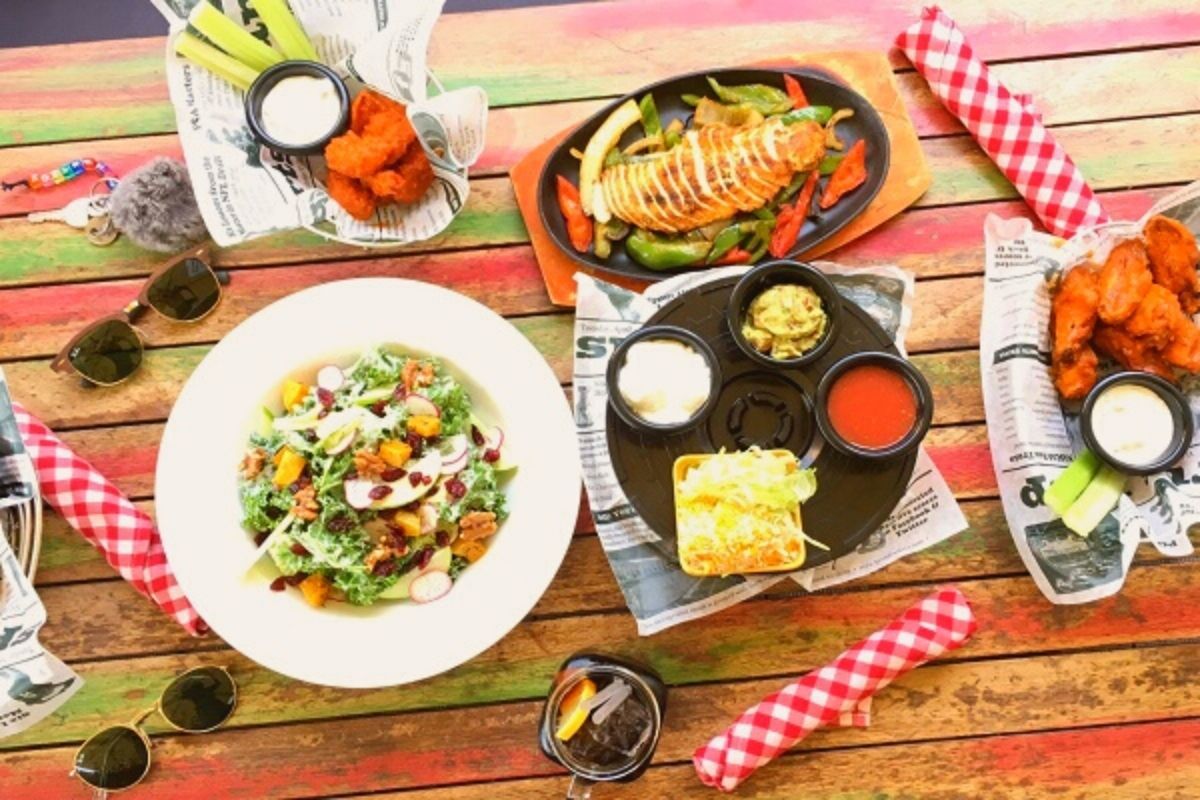 Claw BBQ is an American diner with an energetic vibe and lively ambience. It is one of the most popular restaurants in Dubai and is known as a bit of a tourist spot due to its serene location. This BBQ eatery has plenty of crab dishes, burgers, and ribs with a buzzy bar and live rock bands. You can delve into juicy grilled steaks and burgers made from 100% USDA beef. They have a private secluded area within the restaurant that are perfect for hosting birthday parties, get togethers, wedding reception etc. They also have a special ladies night on Tuesdays which offers girls unlimited cocktails, house spirits and wine. Their Jumbo prawns, pork ribs, grilled crabs, Texas beef brisket and humongous heart filling burgers are all a must try.
Location: Level 3, Souk Al Bahar, Downtown Dubai
Average cost for two: AED 355
3. The Cheesecake factory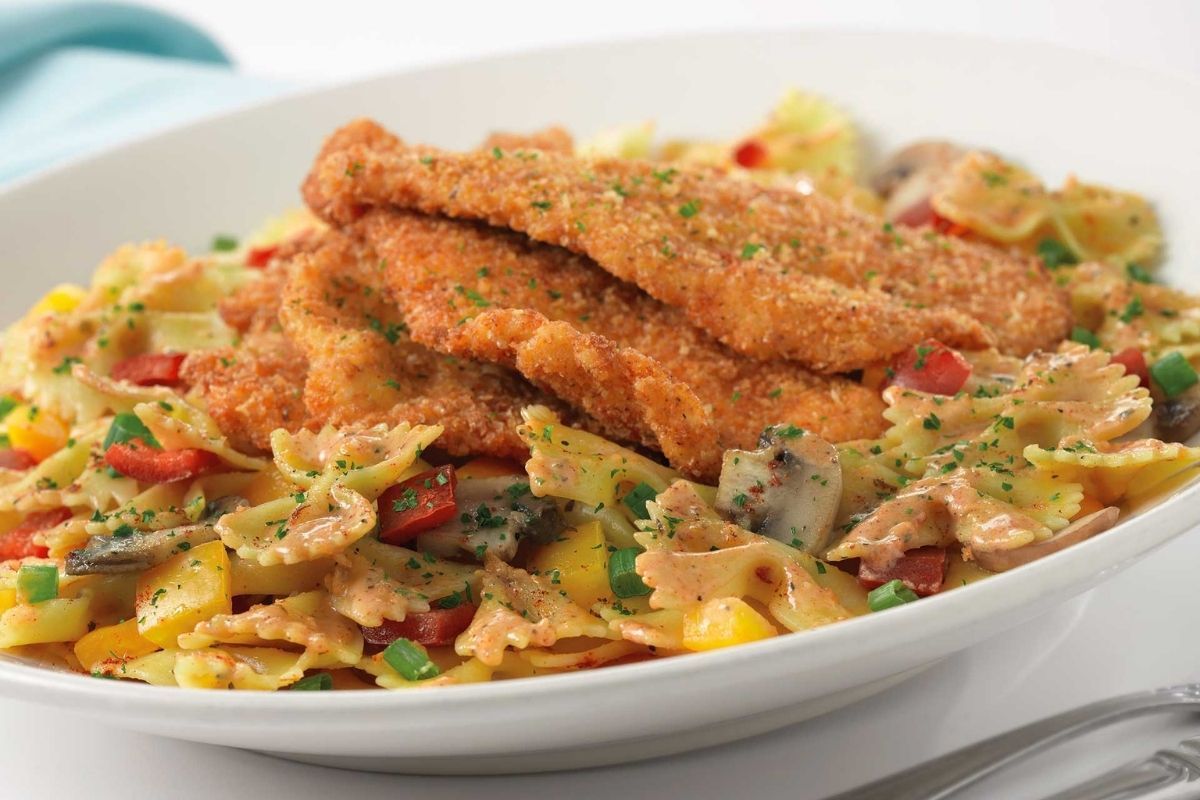 The Cheesecake Factory is another popular American restaurant in Dubai that is known for its lavish food, warm ambience, and as the name suggests, its delectable selection of cheesecakes. The restaurant is counted amongst the top American breakfast restaurants in Dubai and is very popular for pastas too! The Santa Fe salad, pasta, red velvet cheesecake, Belgian chocolate cheesecake, burgers, veggie burger are very delicious and are a must try.
Location: Multiple locations include Dubai Mall, Mall of the Emirates, Dubai Festival City Mall, The Beach JBR
Average cost for two: AED 275
4. Five Guys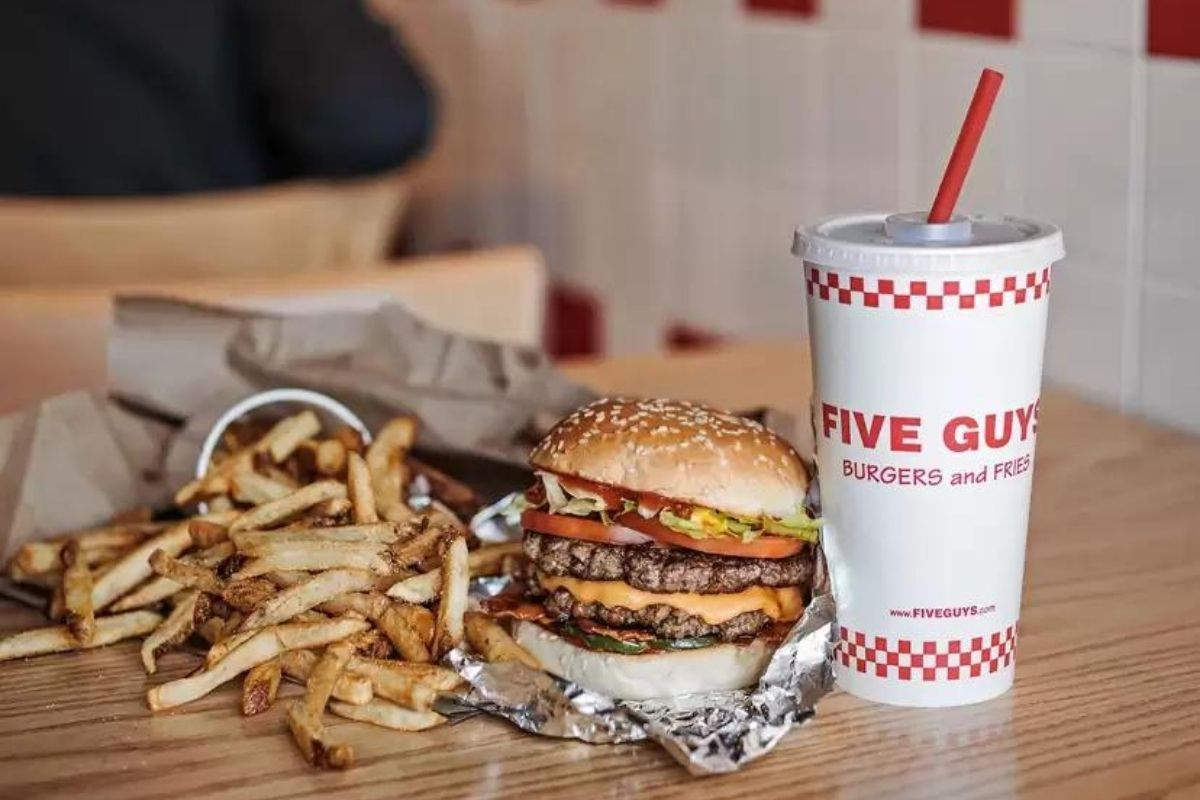 Five Guys is an American burger joint in its true sense and is very popular among people of Dubai. Its impeccable ambience sets it apart from other burger spots in the city. What makes it unique is the that it allows you to choose your own ingredients and sauces and build your burger. Their Hamburger, cheeseburger, all beef hotdog, milk shakes and Cajun fries are worth a try. Their fries and milkshake paired with the burger makes one hell of a meal.
Location: Multiple locations across Dubai
Average cost for two: AED 125
5. Buffalo Wings & Rings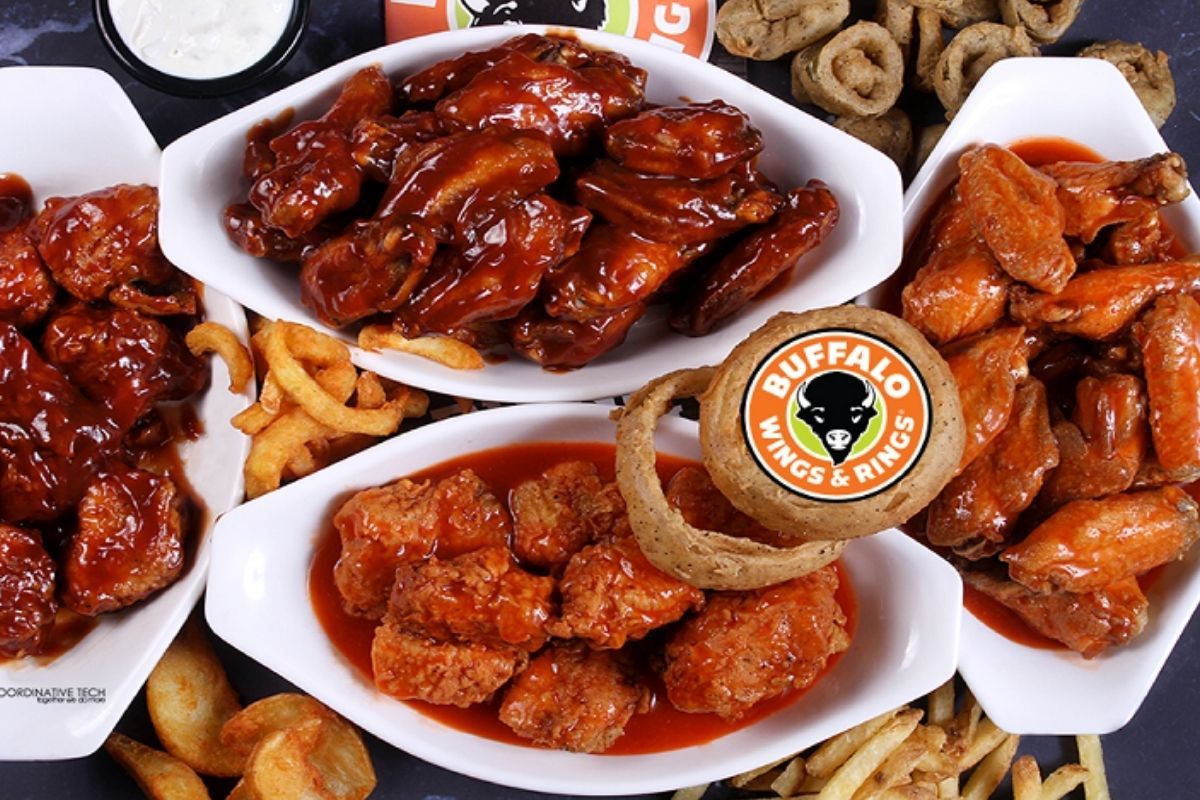 When you think of American food after burgers, the second thing that comes to mind is a plate of yummy hot American style wings. Buffalo Wings and Rings is a modern sports bar with a wide range of wing flavors and spice levels. You can enjoy grilled or crispy fried wings in traditional or boneless style with a wide range of sauces and adjust the spice level as per your taste. Throw in a side of yummy onion rings, fries and chilled beverage and you have yourself a delicious goodness of a meal. It is one of the most popular spots for American fast food in Dubai and besides the wings their nachos, burgers, quesadillas, and tacos are delicious too.
Location: Level C, Liberty House, DIFC
Average cost for two: AED 230
6. Rodeo Drive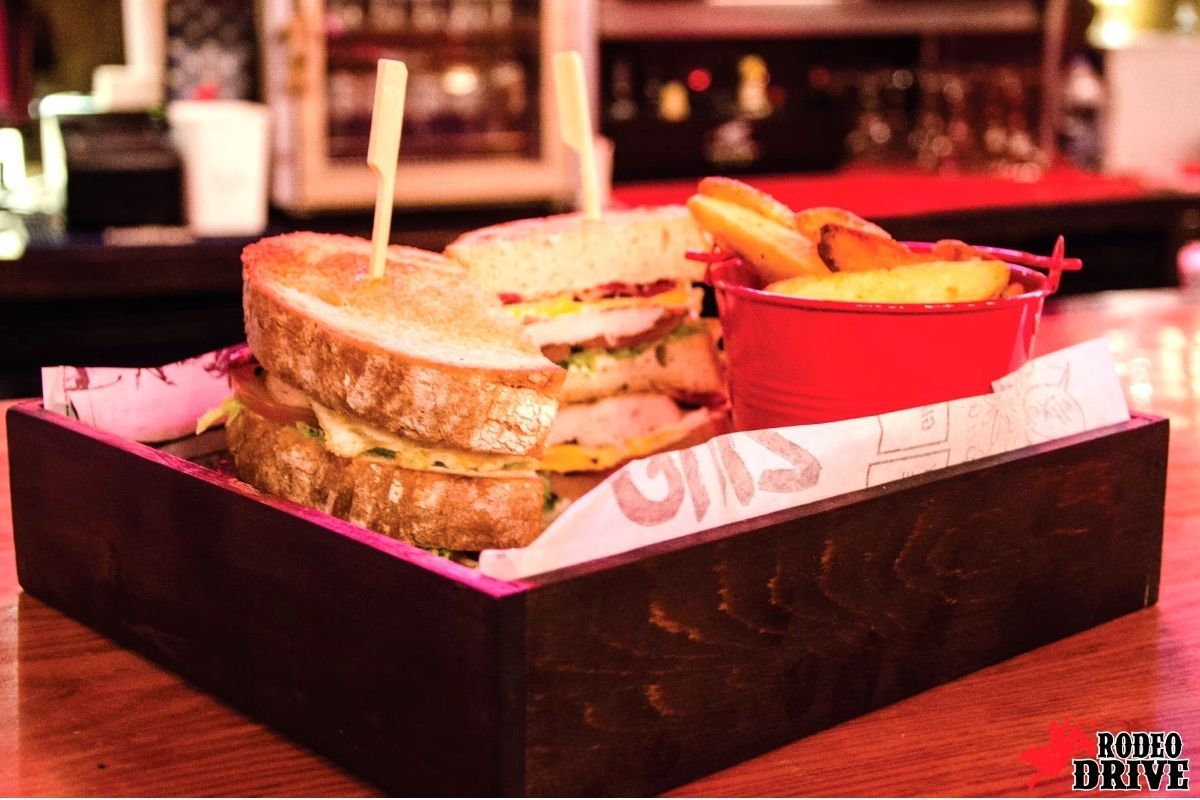 Rodeo Drive is a restaurant that is as American as it can get and is home to the original Bucking Bronco in Dubai. It is known for its lively ambience, awesome crowd, live bands, and the fascinating food. Their bar is unmatched with various rounds of different cocktails and other drinks and is also home to a fun game of beer pong.  The restaurant is famous for its Italian-American fusion menu, making it one of the top spots to try fusion American cuisine in Dubai. Their Rodeo platter, Buffalo chicken tenders, Rodeo nachos, empanadas, wraps, burgers, and sliders are deliciously mouth-watering, and you won't be able to resist trying.
Location: Level 1, The Stables, Near Voco Hotel, Sheikh Zayed Road, Trade Centre Area
Average cost for two: AED 350
7. Black Tap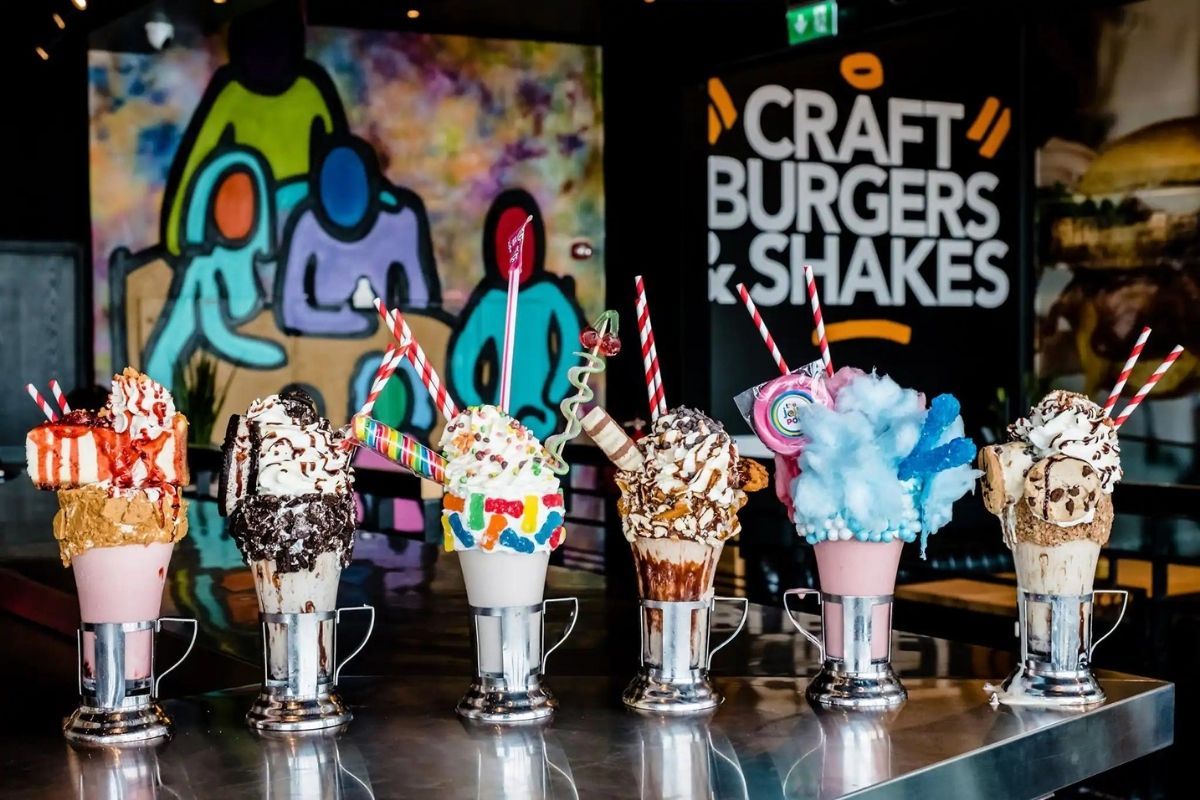 Black Tap is where you can find some of the most Instagrammable crazy shakes and gourmet craft burgers. These burgers taste as awesome and mouth-watering as they look! They have an impressive array of sandwiches, wraps, salads, beverages, and even vegan burgers. Their crazy shakes look unbelievable with a slice of cake which is topped with soft cream and decorated heavenly. They even have a special 4th of July red, blue and white crazy shake that is available till tonight so hurry up and try it as soon as you can. Their craft burgers, crazy shakes, falafel burger, all American burgers are all worth trying.
Location: Dubai Mall, Rixos Premium JBR and Mall of the Emirates
Average cost for two: AED 225
8. Texas Roundhouse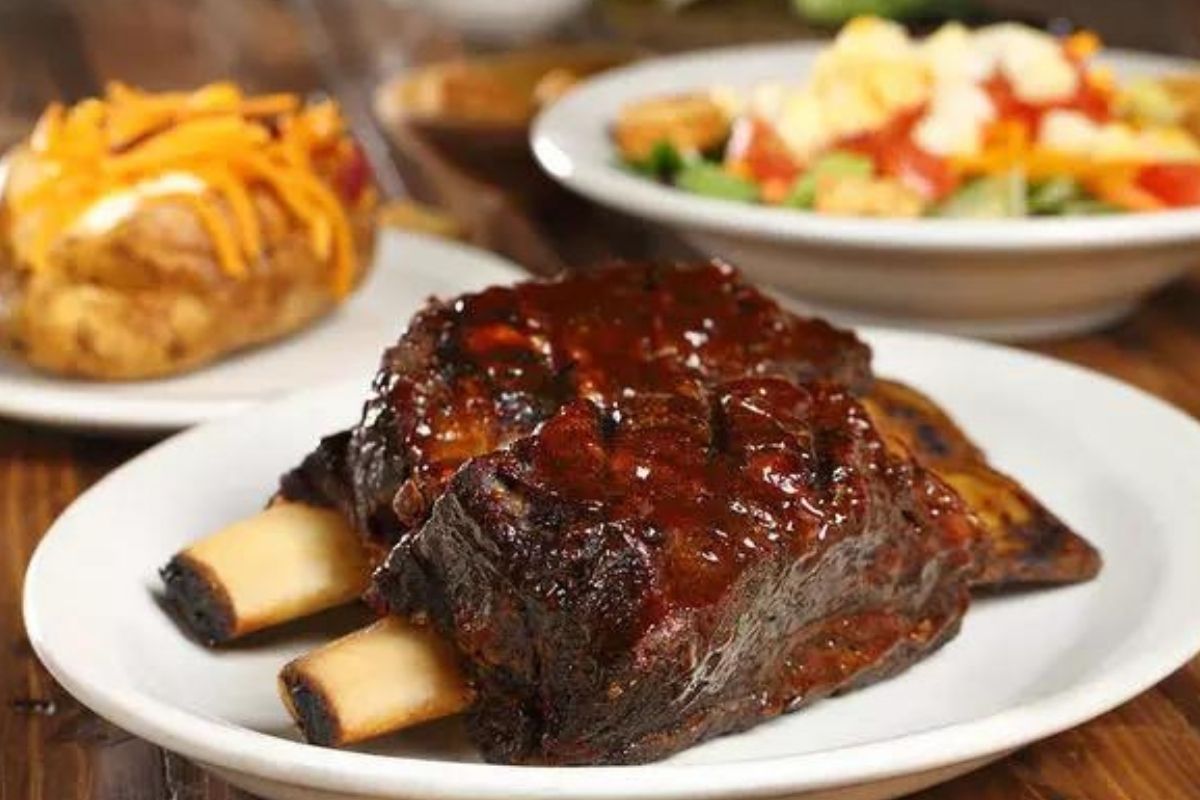 You've heard of Texas Roundhouse in Dubai, for sure you've eyed it while walking around in most of the malls in Dubai. It is a classic American steakhouse in Dubai that offers premium hand-cut steaks, ribs, freshly baked rolls, and unlimited refills for an enjoyable and unforgettable meal with friends. Their steaks are their specialty and are out of this world. The steaks, ribs, county chicken meals, burgers, briskets, Roadhouse burger, cinnamon butter, honey butter, tortilla soup are a must try and are best paired with their delicious range of appetizers and side dishes.
Location: Dubai Mall, Dubai Festival City Mall, City Centre Midriff
Average cost for two: AED 260