Dubai is a dream haven for coffee lovers with the massive variety of different cafes it offers. It is most famous for offering a variety of unique and aesthetically pleasing cafes. Besides enjoying a good cup of coffee, delicious dishes on the menu and clicking pictures of the pretty interiors, you can also take indulge in a unique experience like no other. The city has recently opened its doors to a one-of-a kind café, The Brown Bear Magic Café which is a favorite of a magic lovers, illusionists, and foodies in Dubai.
Say Abracadabra! at this unique and the very first magic café in Dubai. Here's all you need to know about it.
About Brown Bear Magic Café
The Brown Bear Magic Café, as the name suggests, combines a magic shop and a café. It is the UAE's first illusion-themed café and shop. The store first opened as an e-commerce site in 2020, where UAE residents could purchase cool tricks, decks of cards, and even a magic hat. You can now come in and look at the items in person while sipping a cup of coffee. This small family-owned café is a great place to not only get away from the bustling city, but also to catch up with friends, get some work done, or simply enjoy the various magic tricks and shows.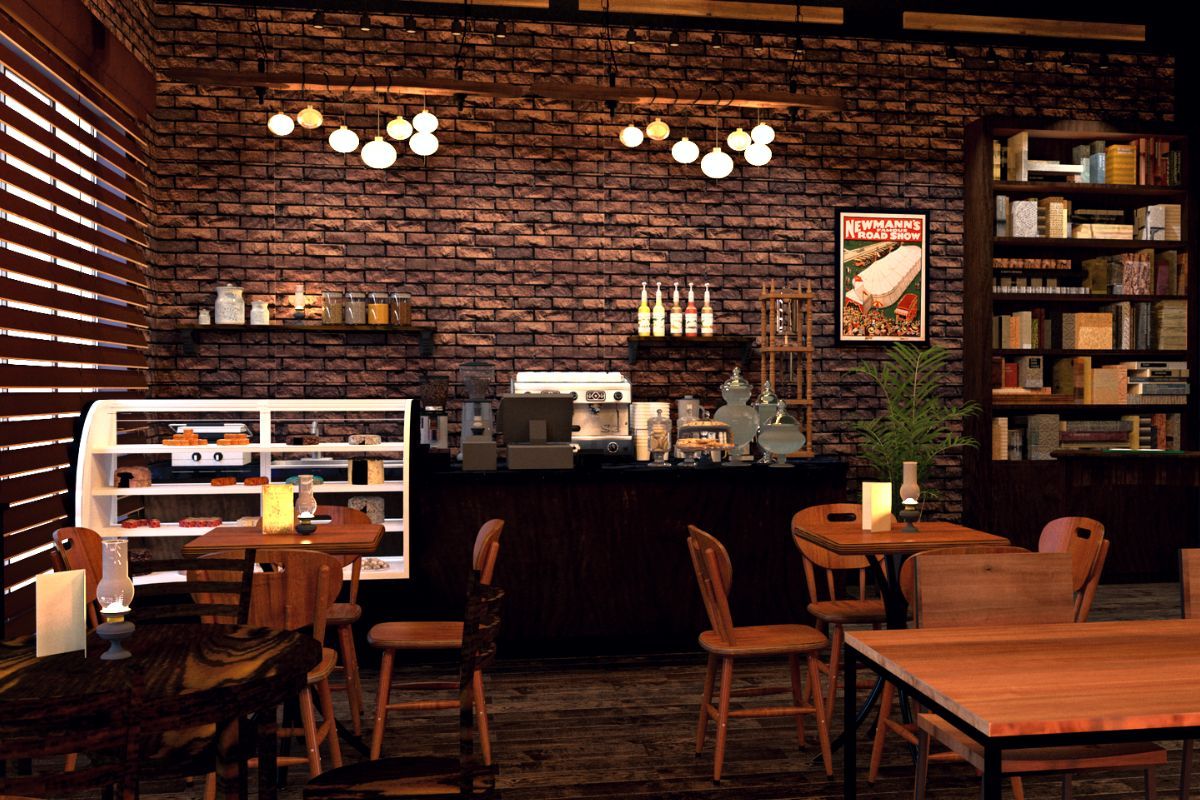 It is the premier location in Dubai for magicians and performers, as well as anyone who enjoys great food and coffee. There was not a single sold location in Dubai, UAE, or the Middle East that catered to people interested in this type of performance art until now. With reality shows like America's Got Talent making magic more popular than ever, Brown Bear Magic Cafe wanted to make sure that local talents have a place to support their craft and that it tempers the curiosity of those interested in this magical art form.
What to expect there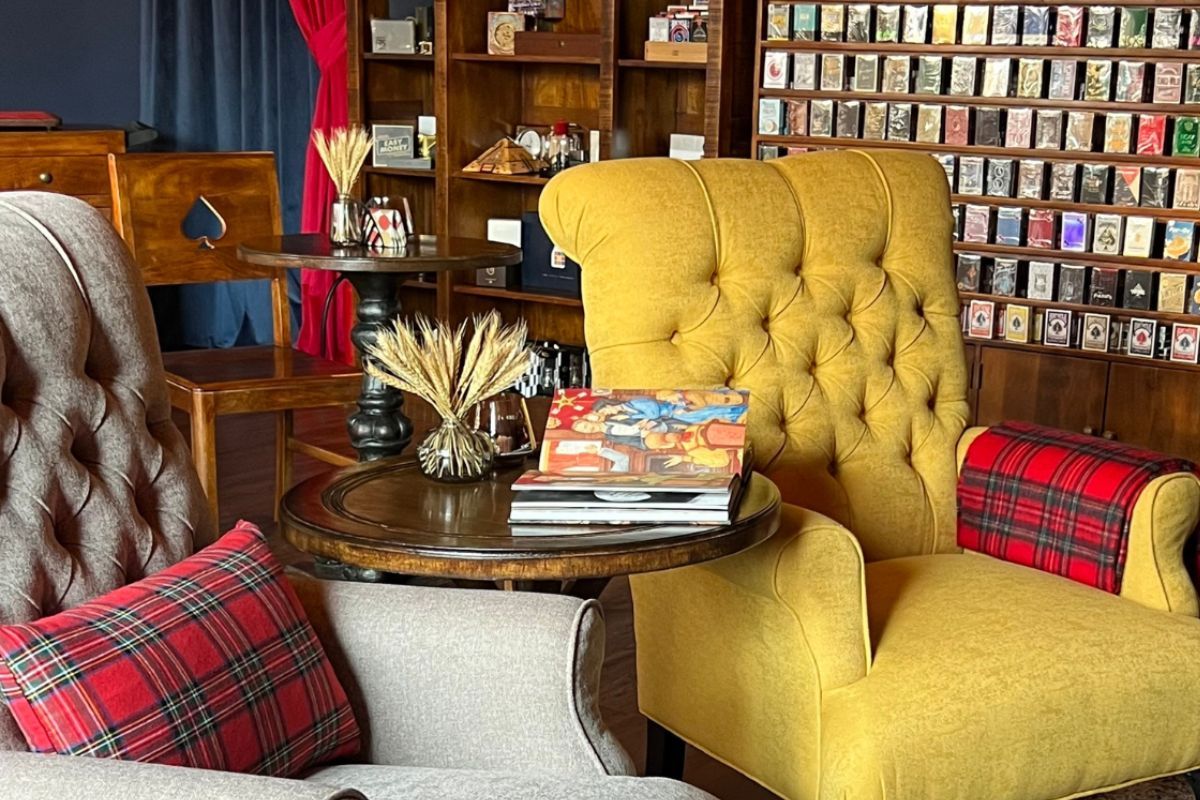 You get the impression that you've stumbled into a magician's den the moment you walk into the Brown Bear Magic Café. The venue is small and intimate, with moody interiors finished in dark woods. Its inviting decor includes lounge chairs, pretty foliage, tartan blankets, and cushions. On the exposed brick walls are old school posters of magicians, as well as chairs with card-shaped clubs, diamonds, hearts, and spades. The café was created by a community of online magicians and took 8 months to plan and 3 months to build. They stock a variety of special card decks, ranging from Sherlock Homes to James Bond themed sets. Games available include Tornado Cube, Opticks, and Mystery Decks. Their magic shop also sells props such as sharpies, coins, ropes, silk ties, and even a magician's hat. With the many books on magic tricks for beginners and experts, you can unleash your inner magician. The staff will astound you with their wizardry and will even teach you a few tricks. The venue hopes to become a hub for local and international magicians to put on amazing magic shows for the people of Dubai in the future.
You'll also find puzzles and brain teasers to keep you entertained while you wait for your food. The café serves artisan coffee made from RAW Coffee beans. They also serve coffee, iced teas, and other cold drinks, as well as signature mocktails. You can get a snack from a variety of pastries, sandwiches, salads, and wraps. Though the snacks are tasty, the café's overall highlight is its magic store, where the real magic happens. The fact that you can buy magic paraphernalia, watch magicians perform, and even learn a trick or two must be what distinguishes Brown Bear Magic Café from other cafés around the world.
Menu Highlights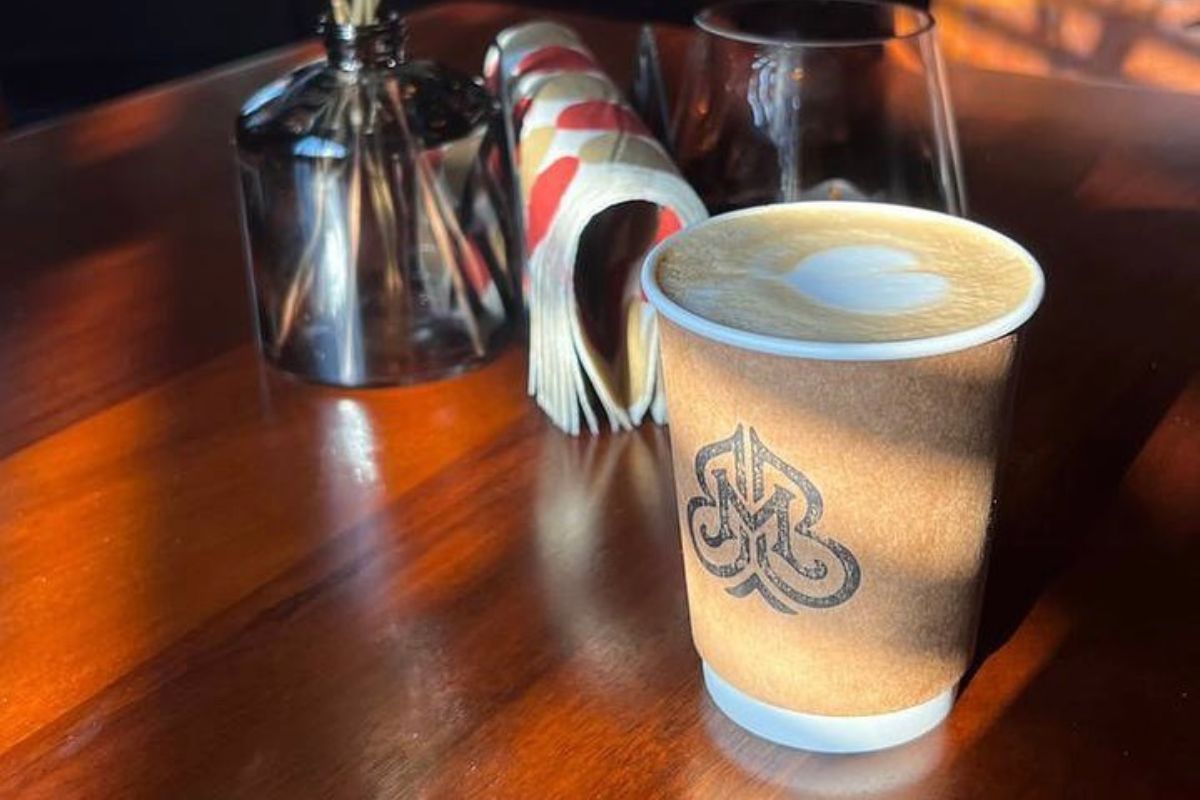 The menu features a variety of classic coffees, teas, and signature mocktails. They have a massive coffee collection where you'll find all types of coffee from the classic Espresso to Chemex Brew and from Iced Americano coffee to  Cold Brew & Ginger Ale. They also have many options in teas from iced teas like Peach Iced Tea to classic teas of Darjeeling and Assam. Their Signature mocktails include Teijoa & Apple, Something like Cola, Mango Frappe, Passionfruit Pina Colada and Summer berry Frappe.
You can grab a bite of their delicious sandwiches, wraps and salads or if you wish for something sweet you can choose from their yummy desserts and pastries collection to go along with your warm coffee. Their Sundried Tomato & Feta Salad, Quinoa Salad, Chicken Shawarma Wrap, Turkey & Cheese Croissant, Roast Beef Sandwich, Carrot Cake, Chocolate Craquline Cake, Banana Walnut muffin, Peach Danish, Almond Croissant, and Blueberry Danish are all delicious and worth the try.
Location and how to reach
The Brown Bear Magic Café is in Village Mall, Shop 18, Jumeirah 1, Jumeirah Road.
You can reach the café by metro, take the Red Line, and get down at either Jumeirah Lake Towers Metro Station or Jumeirah Beach Residence 1 or Jumeirah Beach Residence 2 station. There are several buses too that stop near the café. These include – 8 and F16 which start from Gold Souk Bus Station and Burj Khalifa Dubai Mall Metro Station respectively. You can also drive there by taking the sheikh Zayed Road or take a taxi or book taxi services like Uber or Careem. The Brown Bear Magic Café is only a kilometer away from Jumeirah Public beach and only 400 meters from the popular La Mer Beach.
Timings and average cost
Timings of Brown Bear Magic Café are from Sunday - Saturday from 11:00 am to 09:00 pm
Average Cost of the items available at their magic shop ranges from AED 4 – AED 400 whereas the average cost of the café' menu ranges from AED 10- AED 35.
Visit www.brownbearmagic.shop and https://www.brownbearmagic.cafe/  for more information.