Dubai is popularly known for its skyscrapers and the vast stretches of desert lands it possesses. Dubai also has beach attractions for tourists coming to the city. Dubai being a coastal city has got many beaches on its line.
The beaches in Dubai does not hold the same significance. Each one has a different credit to its own. Some beaches host events for the public while some have developed it into a community set-up.
Kite Beach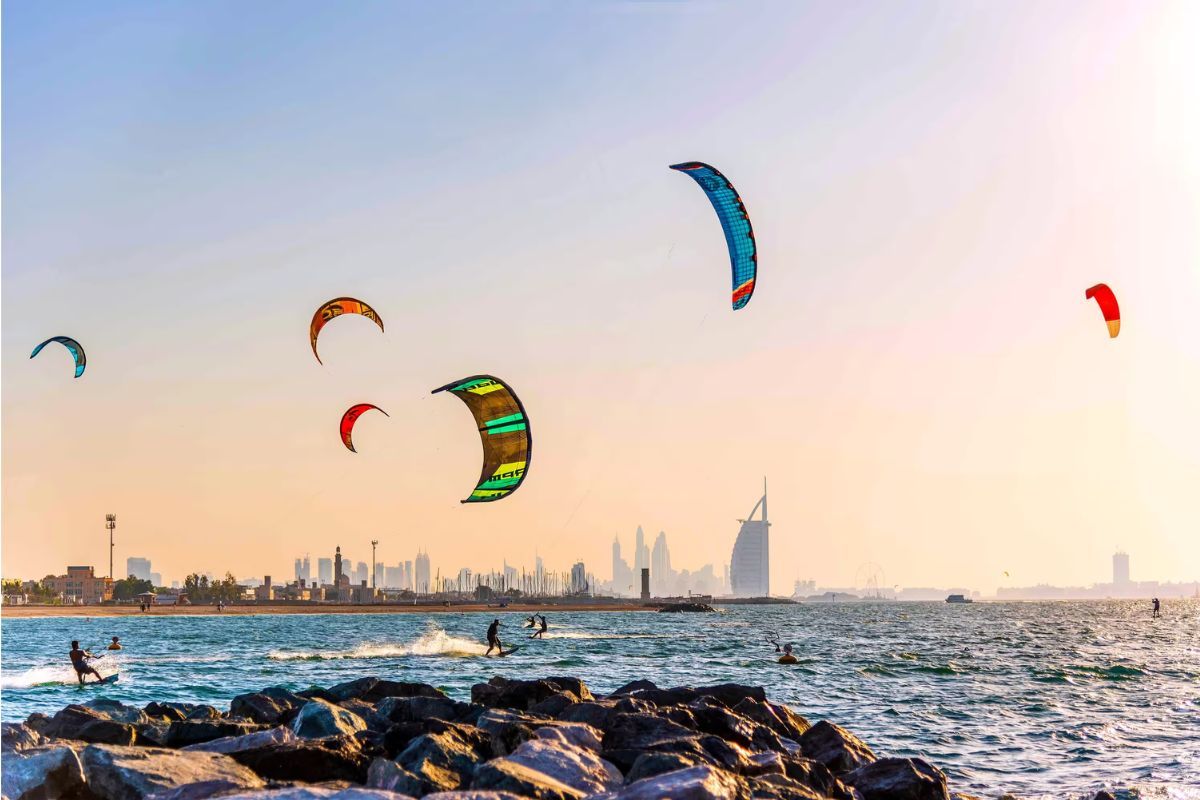 Kite Beach is situated in the Jumeirah region of Dubai. It is one of the most popular beaches in Dubai. Kite Beach Dubai is a perfect place to relax. It has got a white sand bed to bring contrast to the blues of the sea.
Kite Beach is not any normal plain beach. There are many installations on the beach which contribute to the aesthetics of Kite Beach. It has a designated area for fitness freaks where they can have their daily workout with a staggering view in front of them. Jogging tracks are also installed along the beach line. One can take an evening stroll through them.
Cycling is also allowed and tracks for cycling are open in the Kite Beach Dubai. Kids can engage in activities that interest them. Kids' play areas are also installed in Kite Beach Dubai. If you want to just chill by reading a book, then Kite Beach is a right place for you. Kite Beach Dubai has a beach library for the book lovers.
Kite Beach Dubai also offers many options for water sport activities. You can also go ahead and rent out equipment from the Jumeirah neighbourhood. Kite Beach is also one among the popular free beaches that provide you with unlimited lively experiences.
Things to do at Kite Beach Dubai
Kite Beach Dubai is an entertainment hub and has got many activities you can engage yourself to make your evening worthwhile. Here are some of the activities you can try out in the Kite Beach while your time at Dubai.
Kite Surf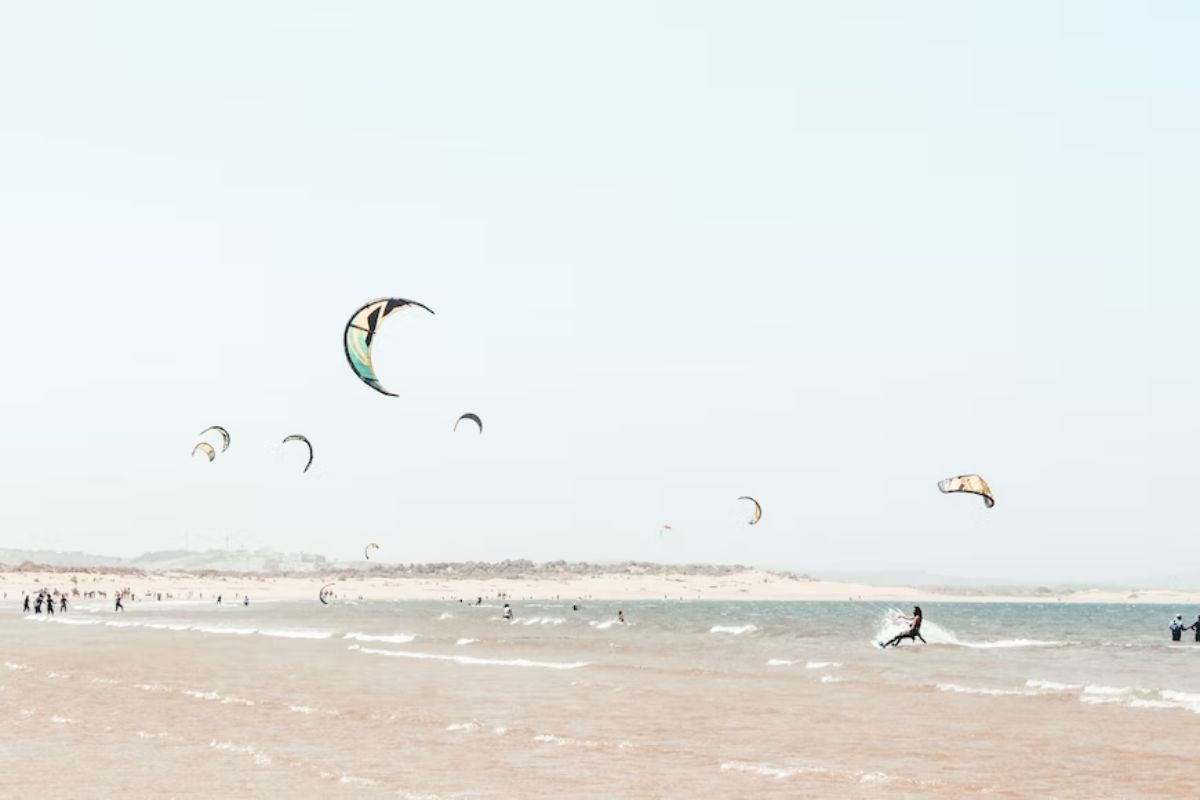 Kite surfing is an excellent adventurous sport activity you can try out in the Kite Beach. This wind powered water sport activity will refresh your body and mind alike. You can swift through the waves of the sea.
Dubai's climate is perfect for these kind of sport activities. And this is probably the right thing to do so as Dubai is entering into the winter phase. Dubai is generally warm during the days yearlong and has the perfect wind speed to do kite surfing in the beach. From December to April, the wind speed further increases making it more easier to surf in the water. Since kite surfing solely depends on the wind, and Dubai has the optimum wind speed for the activity, it is best to kite surf in Kite Beach Dubai.
If you have no idea about kite surfing and still want to do it, then Kite Beach Dubai is the perfect place for you as they have experienced trainers for the newbies. The training charges begin from AED350 to around AED1800 per hour. You can also rent the high-quality equipment from nearby for about AED50 per hour to AED250 per hour.
The best time to do kite surfing is from sunrise to sunset when the sun is out there.
Paddle Boarding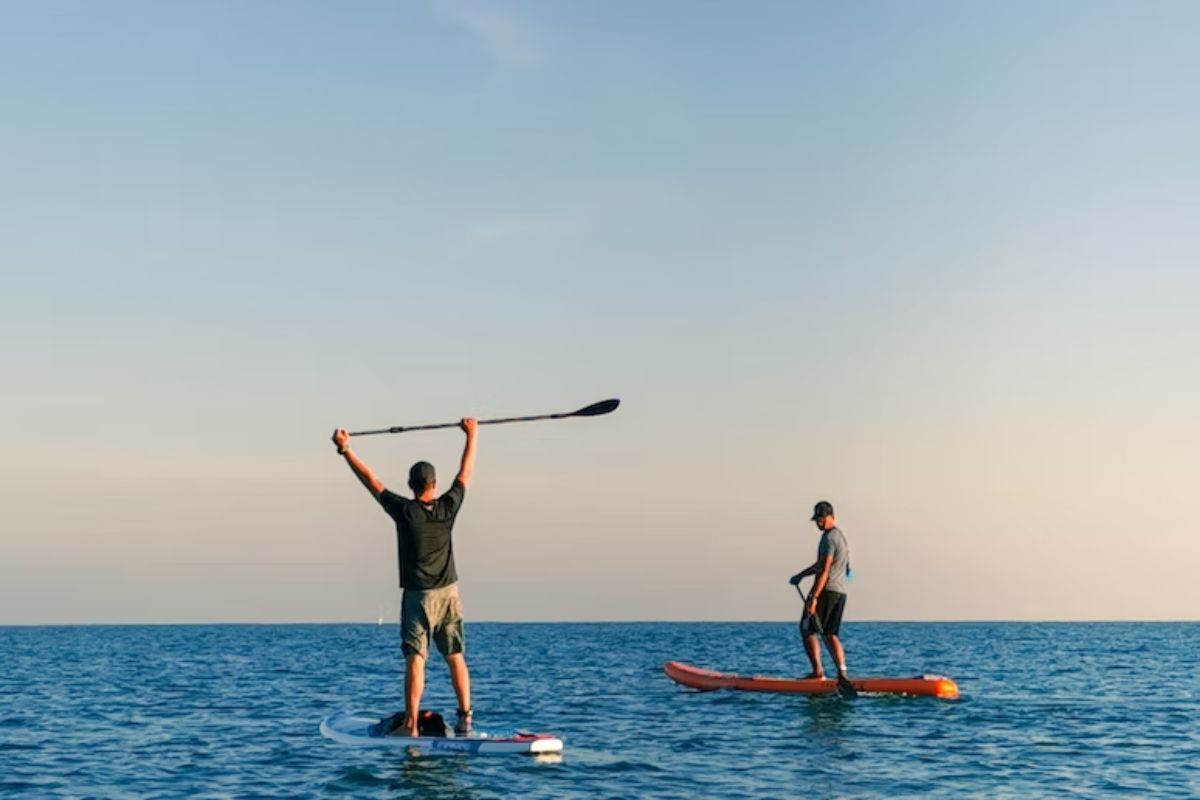 Stand-up Paddle boarding or more commonly known as SUP is a cool way of enjoying the sea waves. You can do it solo or have the company of your loved ones.
Kite Beach Dubai is one of the best places to paddle board in Dubai. The warm water, warm weather and small consistent sea tides are the reason why Dubai waters are the best for paddle boarding.
If you are a newbie, it is better to paddle in the calm morning waters.
Paddle boarding in Kite Beach starts from 7:30 am and closes by 8:30 pm. The cost of renting out the equipment for paddle boarding ranges from AED60 to AED180.
Skating Park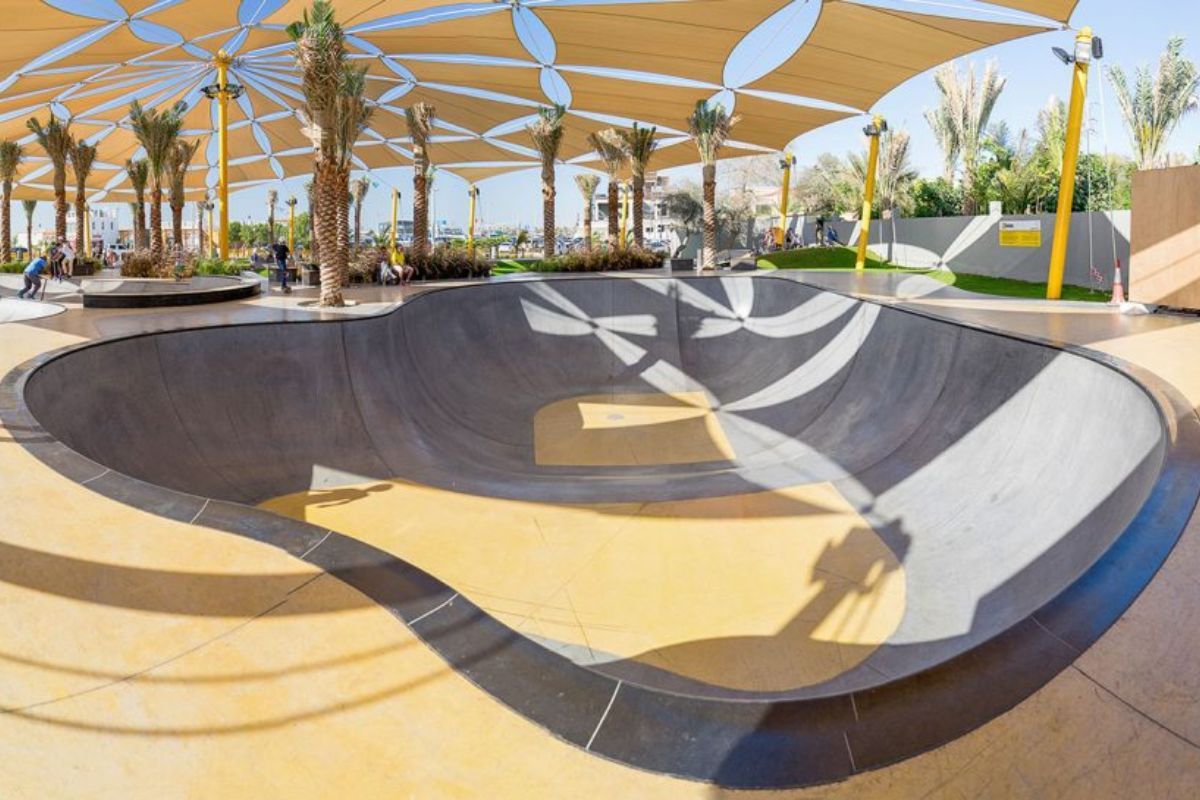 XDubai Skate Park in Kite Beach is a skater's dream. The skate park spans more than 3000 sqm. It is the biggest skate park in UAE.
This skate park also offers space for the newbies and professionals. So, you would not have to worry about crashing into anyone. There are some professional skaters here whose skating can be enjoyed by the public.
This skate park also provides space for skate events and have a community of skaters. The park is open from 3 pm up until 11 pm. You can get a day's pass with AED45 or if you plan on to visit regularly, you can take the annual XGrounds membership for AED1000.
Splash N Fun Water Park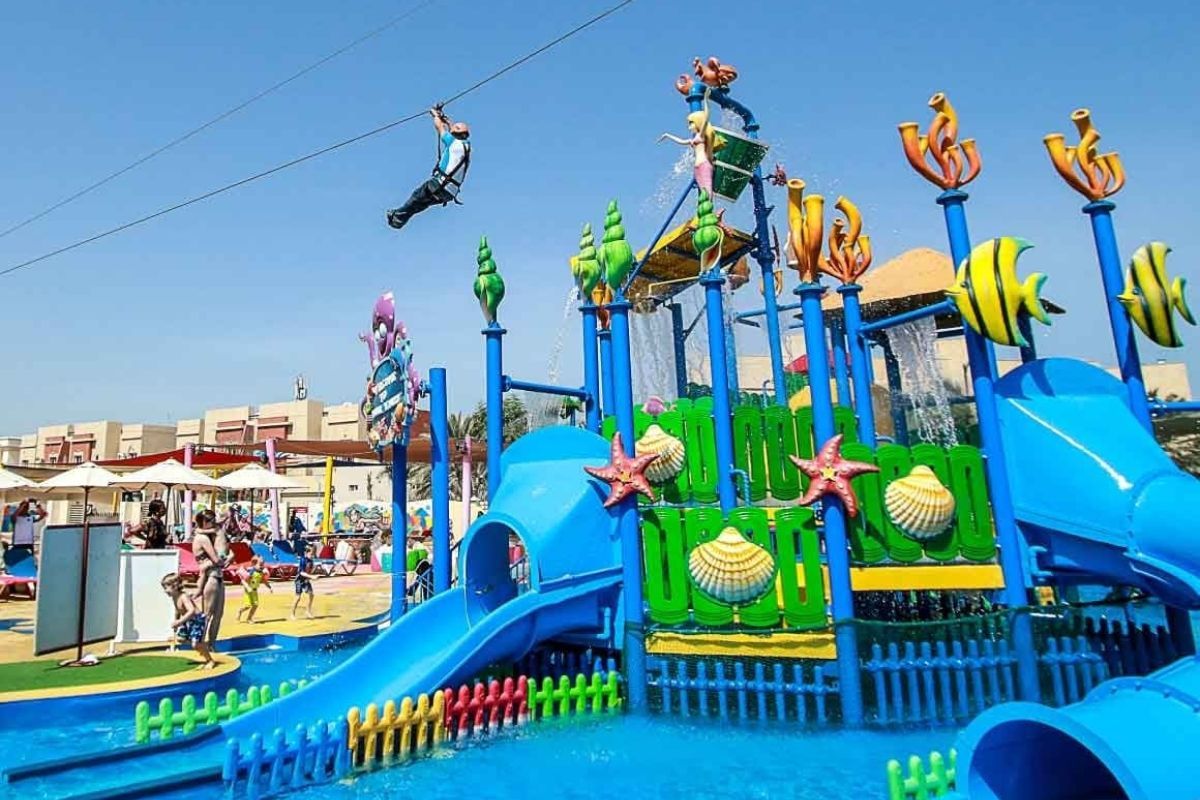 Splash N Fun Water Park is a treat for the kids. They can indulge in water slides and other fun water activities while at their time there.
This water theme park is in Kite Beach Dubai. It is one of the coolest places for the kids to visit in the region. This place is made for a family day out. Though the adults cannot have fun at pool, there are restaurants and juice bars for them to enjoy.
Also read - Top Water Parks you must visit in Dubai
This water park also provides facilities to host birthday parties and other events for kids. It is open from 4 pm and closes by 10 pm. The tickets are priced at AED100. However, one adult entry is free of cost with one child's ticket.
Wire World Adventure Parks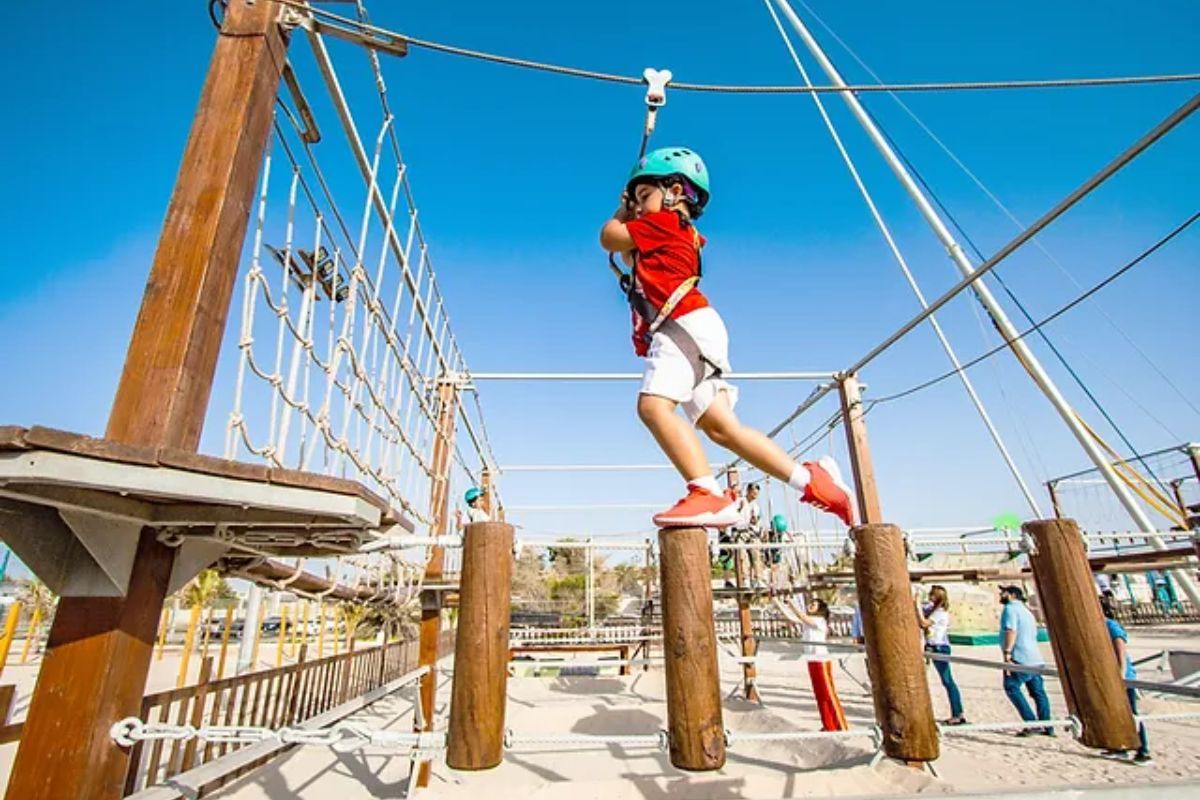 Wire world adventure parks situated in Kite Beach Dubai is the perfect place for the adventure-loving people. It is located opposite to the skate park in Kite Beach. It features many adventure play installations which can be played by kids and adults.
Multiple areas are designated for adventure activities like backflip, somersault, and so on. The 'swinging tarzan' and 'bunjee ejection' are the highlights for this place. Swinging tarzan is a 40 metre zipline experience whereas Bunjee ejection will strap you and take you to extreme heights. Bunjee ejection is an adrenaline rush activity. Kids can try out Accrobranche Junior at the park.
There are many other adventure activities involving nets, bridges, ropes, and barrels. These activities will not take you physically to sky, but it can take your excitement up there.
The adventure park is open from 9 am to 9 pm. The tickets are priced at AED40 and may vary according to the adventurous activities you choose.
Running Tracks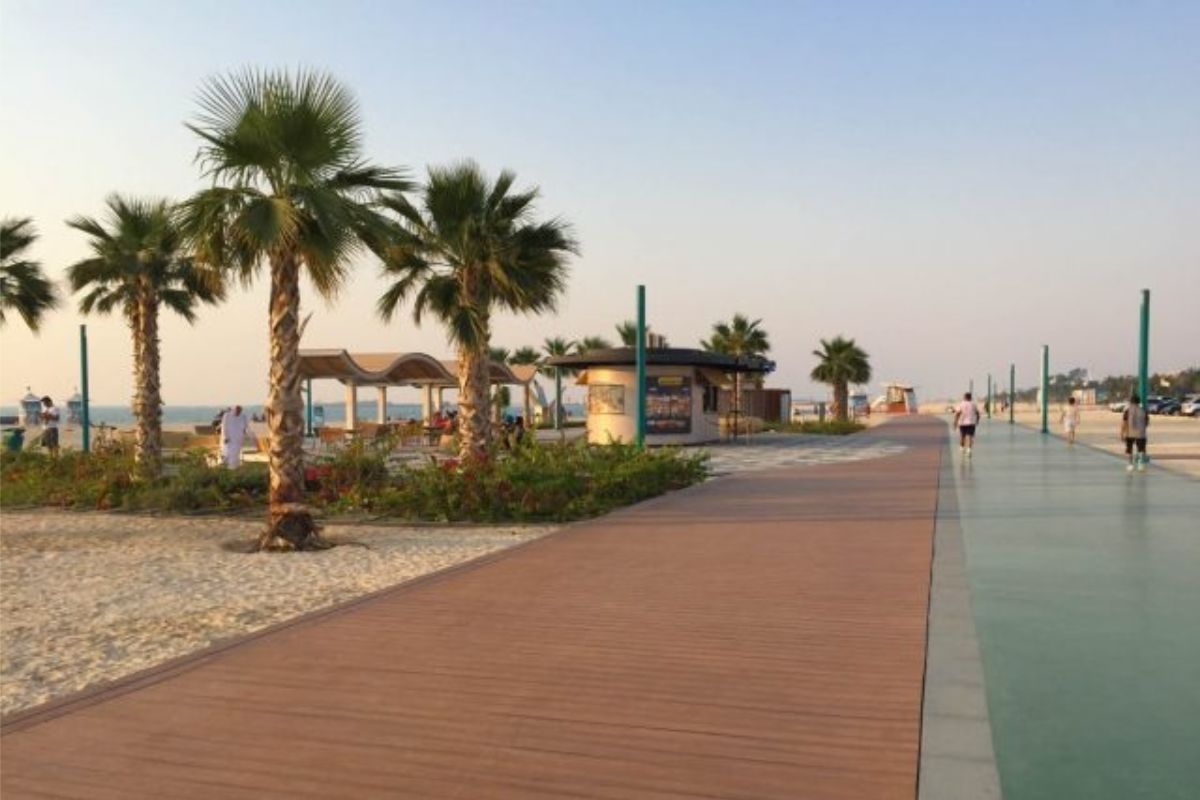 Are you imagining a run along the Dubai coast? Kite Beach has installed running tracks along its coast for the people who like to do so. You can also cycle your way through the 14km long track.
While jogging or cycling, you can have an amazing view of the Burj Al Arab, which is just 2 km away from the Kite Beach. It is open always and does not have a closing time. However, it is best to do it in the evening as the weather is nice and also you can end your evening walk with a relaxing sunset view.
Beach Dining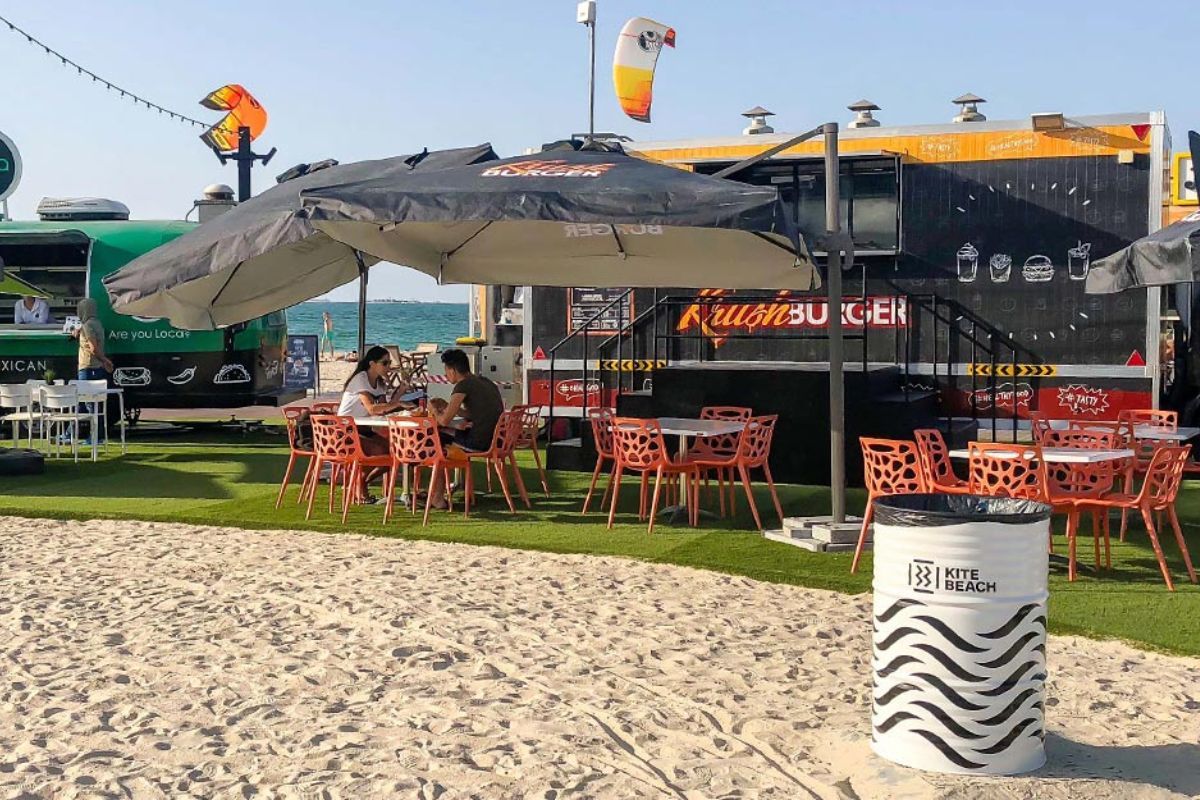 Dubai is undoubtedly a haven for the foodies. Kite Beach Dubai offers a small segment for the food lovers in the beach. There are many food trucks present in the beach from where you can buy delicious eatables.
The popular SALT has a food truck here from where you can try their extremely tasty sliders. Other than food trucks many restaurants are also open in the Kite Beach from where you can savour different varieties of food.
Know more about-  Salt Burger Dubai
Some of the food trucks here are open from 9 am to 3 am in the morning.
Beach Gym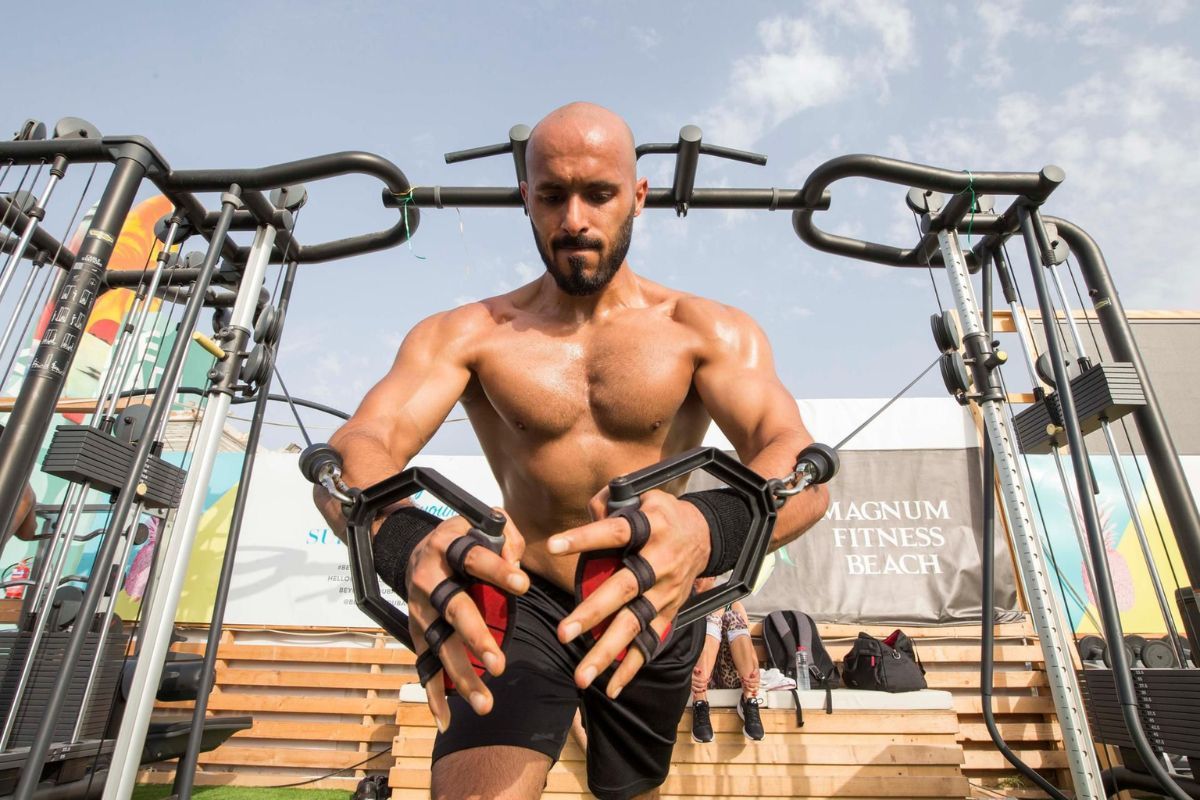 Gym installations are placed in the Kite Beach Dubai by Magnum Fitness Beach. You can indulge yourself in a full workout at the beach. They also provide aqua gym facilities for the fitness enthusiasts.
The gym facility is open from 5 am to 1 am. The passes to the gym are priced at AED180 to AED600 depending on the package you select.
Volleyball Courts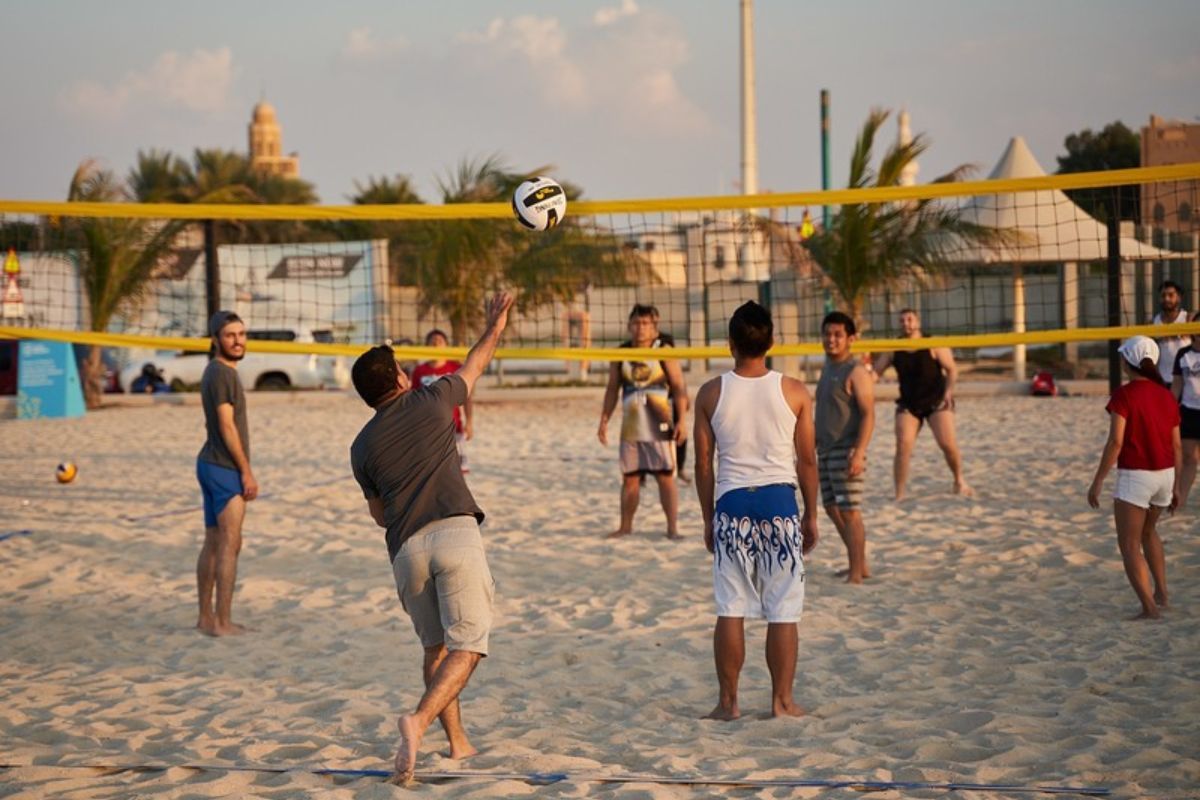 Fancy beach volleyballs? Kite Beach offers volleyball courts in the beach sand. You can have a fun day of playing volleyball at the beach with your friends or family. But remember to be early to get the court first or else you might have to join somebody's game. There are also few swing installations nearby if you want to just enjoy the game from outside.
Beach Library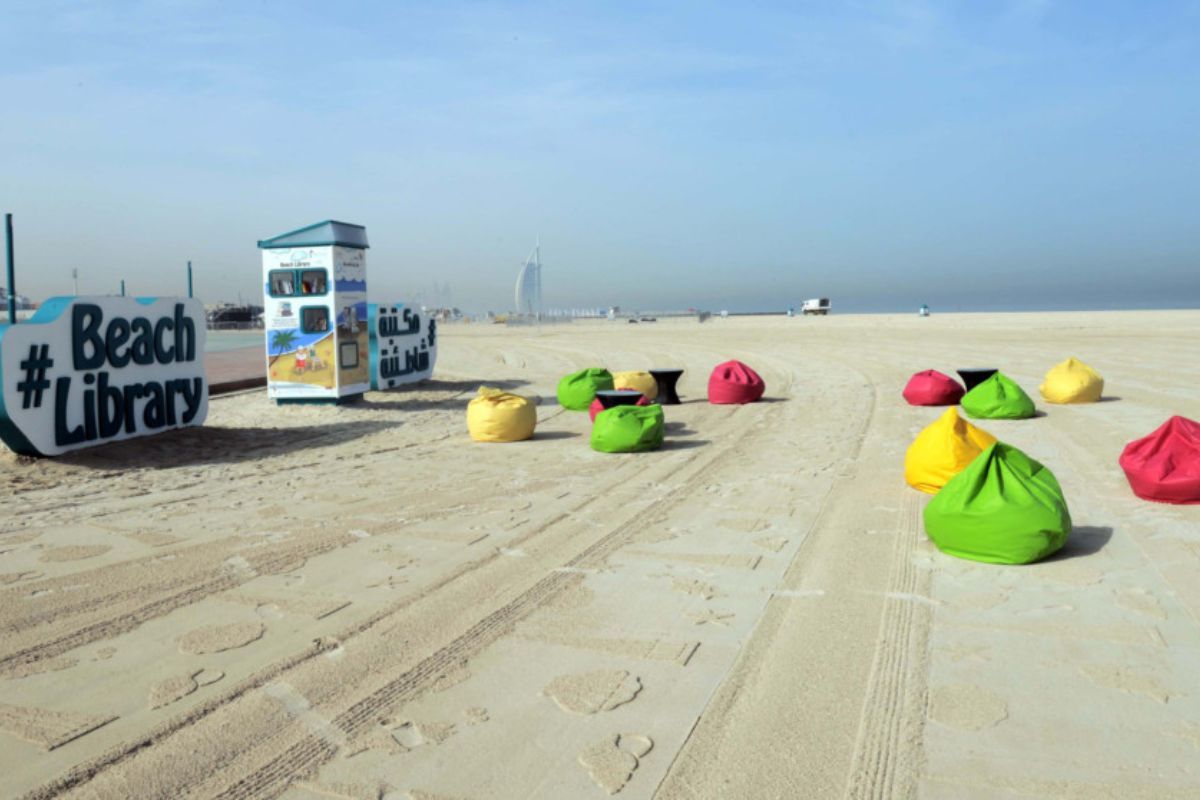 When we are at the beach and having a beautiful view of the sea ahead, sometimes we wish to have a book to read while enjoying the sea breeze. Kite Beach Dubai has a beautiful library at the beach.
You can borrow books from the kiosks at the Beach Library and return them after enjoying it. The beach library at Kite Beach Dubai has a variety of English and Arabic books you can read.
How can you get to the Kite Beach?
You can get to Kite beach by private transports. There are parking slots available in the beach. You can also take a metro to reach the destination. While taking the metro, get down at Al Safa metro station and take a bus or taxi to reach the Kite Beach.
Also Read: