Pretty Vintage Cups, located in Port Saeed, offers an attractive choice of fine English genuine vintage and antique teaware. Yasmin Saleh, Proprietor of Pretty Vintage Cups, shares the journey of her business.
Which industry does your business belong to?
Kitchen & Dining
What is your business type?
Trading
How old is your business?
1-5 years
Who are your customers?
People (B2C)
Which customer segments are you targeting?
Luxury, Antique And Vintage Collectors, Interior Design, House And Home, Gifts.
How many employees do you have?
1-9 employees
How did you initially come up with the idea or concept for the business?
It started with a passion for collecting antique and vintage china English teaware. This passion for collecting old china and silver teaware items for the past 36 years grew into a business as many people would ask if I could source various vintage and antique pieces for them.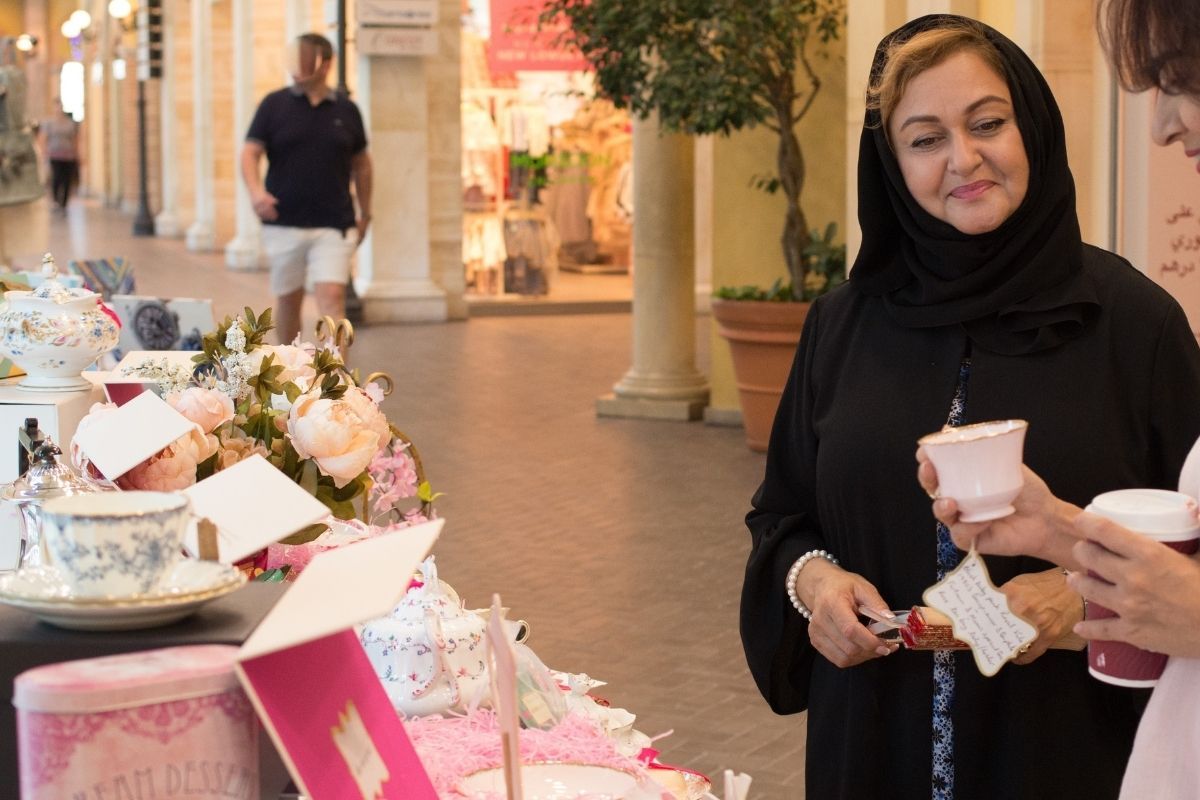 Tell us about some of the major turning points in the history of your business.
When my collection started getting out of hand and I had boxes of china everywhere in my home. I knew that I could not use all of the china and therefore decided to offload some.
What made you choose Dubai as a location to setup your business?
It's my home.
Finally, what sets your business apart from the competition?
There are not many businesses like mine in the UAE that specialize in English antique and vintage china and silver teaware. I personally source each item from different places around the UK for their quality, beauty and collectability. Each item has a background and history which I research into before selling on.
Can you name some of your clients?
Refer to our website: https://prettyvintagecups.com/testimonial/
What service(s) or product(s) do you offer/manufacture?
I am a purveyor of fine English vintage and antique bone china and silver teaware items.

What are the key strengths of your products/services?
The items I sell are no longer produced. They are either vintage or antique. I sell items which date from as far back as 1800's up to 1970's. They are of high quality, are beautifully crafted, have history and are collectable.
Are there any exclusive products/services that you offer (not offered anywhere else in Dubai)?
Our 'Tea in a Box' gifts are individually crafted. No two gift boxes are the same. Each box contains a selection of vintage or antique bone china or silver teaware along with one of a kind tea accessories.
Can you share some of your products and pricing?
Refer to our website: https://prettyvintagecups.com/
What are the best ways for your customers to contact your company?
Via Website and Email.
Do you have multiple branch offices, facilities or stores in Dubai?
No, we have just one branch in Port Saeed, Deira.
You can find our location here - https://www.hidubai.com/businesses/pretty-vintage-cups-household-utensils-trading-home-kitchen-dining-port-saeed-dubai
Is there anything else you want to convey to your potential customers?
We deliver globally. Our items are safely packaged to ensure that there are no breakages. We also offer a replacement service. If customers are looking for a particular vintage or antique piece of china or silverware, we will do our very best to source it.