The Paintly Store is an Emirati owned business for art lovers and art collectors to explore various artworks by UAE based artists. Maisoon Al Saleh, Founder of The Paintly Store, tells us more about her business venture.
Which industry does your business belong to?
Art & Craft Products
What is your business type?
Trading
How old is your business?
1-5 years
Who are your customers?
Both B2B and B2C
Which industry and customer segments are you targeting?
Arts, from ages 18 to 65
How many employees do you have?
1-9 employees
How did you initially come up with the idea or concept for the business?
Born in 1988, Emirati artist and founder of The Paintly Store, Maisoon Al Saleh is active in her practice both in Dubai and internationally. She graduated from Zayed University in 2010, with a degree in Interior Design. Al Saleh had been known to paint under seawater. She had 4 solo shows and around a 100 art exhibitions so far in 16 countries such as Emirati Expression at Emirates Palace, Abu Dhabi; Macedonian Museum, Greece; Palazzo TE Museum, Italy; CICA Museum, South Korea; Art Science Museum, Singapore; ART NOMADS - MADE IN THE EMIRATES exhibition presented by Etihad Modern Art Gallery in partnership with MOMENTUM and The Sovereign Art Prize at Kunstquartier Bethanien, Berlin. ​ At The Paintly Store (Est 2018), art lovers and art collectors can explore various artworks by UAE based artists! It's a gateway for inspiration that you might not have come across before. It eases up your search in finding the right work of art for residential, Offices, or Commercial Projects.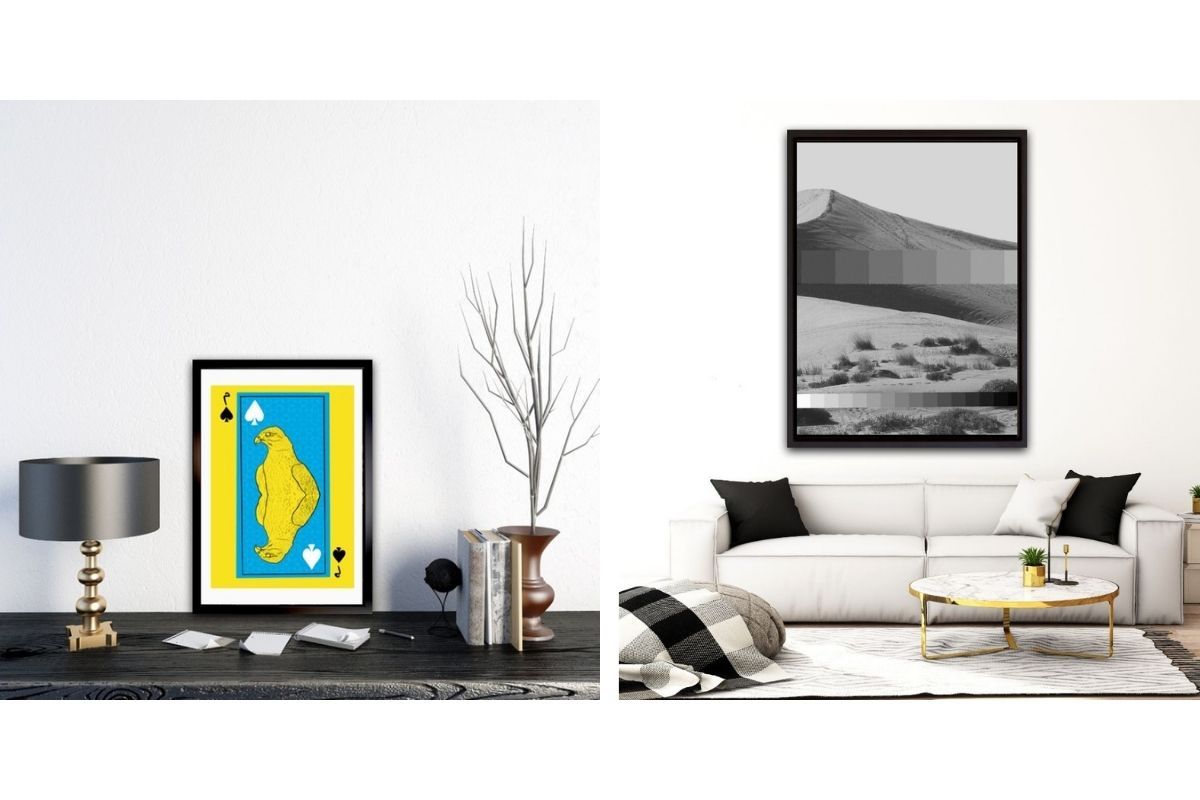 Tell us about some of the major turning points in the history of your business.
During Covid-19 it supported the artistic community.
What made you choose Dubai as a location to setup your business?
I'm Emirati, born in Dubai, so I had based my company in my hometown.
Finally, what sets your business apart from the competition?
Selling works of arts based on museum quality pieces and international standards.
Can you name some of your clients?
It's either diplomats or from royal families mostly, we keep our database confidential as respect to our customers privacy.
What service(s) or product(s) do you offer/manufacture?
Artworks and customized gift items.
What are the key strengths of your products/services?
Unique in the market.
Are there any exclusive products/services that you offer (not offered anywhere else in Dubai)?
Free art consultation with experts to select the right artwork for them as a way of investment.
Can you share some of your products and pricing?
A limited edition print of 10 would be 5,000 AED each.
What are the best ways for your customers to contact your company?
Through out website.
Do you have multiple branch offices, facilities or stores in Dubai?
No, we have just one branch in Ras Al Khor,Dubai.
You can find our location here - https://www.hidubai.com/businesses/the-paintly-store-shopping-art-craft-products-dubai-festival-city-second-al-kheeran-dubai
Is there anything else you want to convey to your potential customers?
Our products can be purchased on our website www.thepaintlystore.com