Topland General Trading LLC is a supplier for products used in the Oil & Gas, Construction, Aviation and Automotive industries. Andy Faulkner, CEO of Topland General Trading, shares the journey of the business.
Which industry does your business belong to?
Distributors & Wholesalers, Oil & Gas Companies.
What is your business type?
Trading
How old is your business?
5-10 years
Who are your customers?
Both B2B and B2C.
Which industry and customer segments are you targeting?
People of Determination.
How many employees do you have?
1-9 employees.
How did you initially come up with the idea or concept for the business?
We have always been supporters of an inclusive community and having access to innovative and smart technologies designed to improve lives.
Tell us about some of the major turning points in the history of your business.
Winning projects at Expo 2020 & Saudi Arabia, New Airport for People of Determination Products.
What made you choose Dubai as a location to setup your business?
The location of Dubai and the excitement of being in such a high profile destination.
Finally, what sets your business apart from the competition?
Innovative technology sourced globally, 1st class service to every client, competitive pricing and being exclusive for our products.
Can you name some of your clients?
Expo 2020, Saudi Arabia Airport, Dubai Police, Al Futtaim.
What service(s) or product(s) do you offer/manufacture?
Products for People of Determination.
What are the key strengths of your products/services?
Good product knowledge, quality and one of a kind products.
Are there any exclusive products/services that you offer (not offered anywhere else in Dubai)?
Yes
Can you share some of your products and pricing?
Induction Loops, Water Wheels, Deafgard, Lift Seats, Changing Place, Wheel Chair Charging Stations.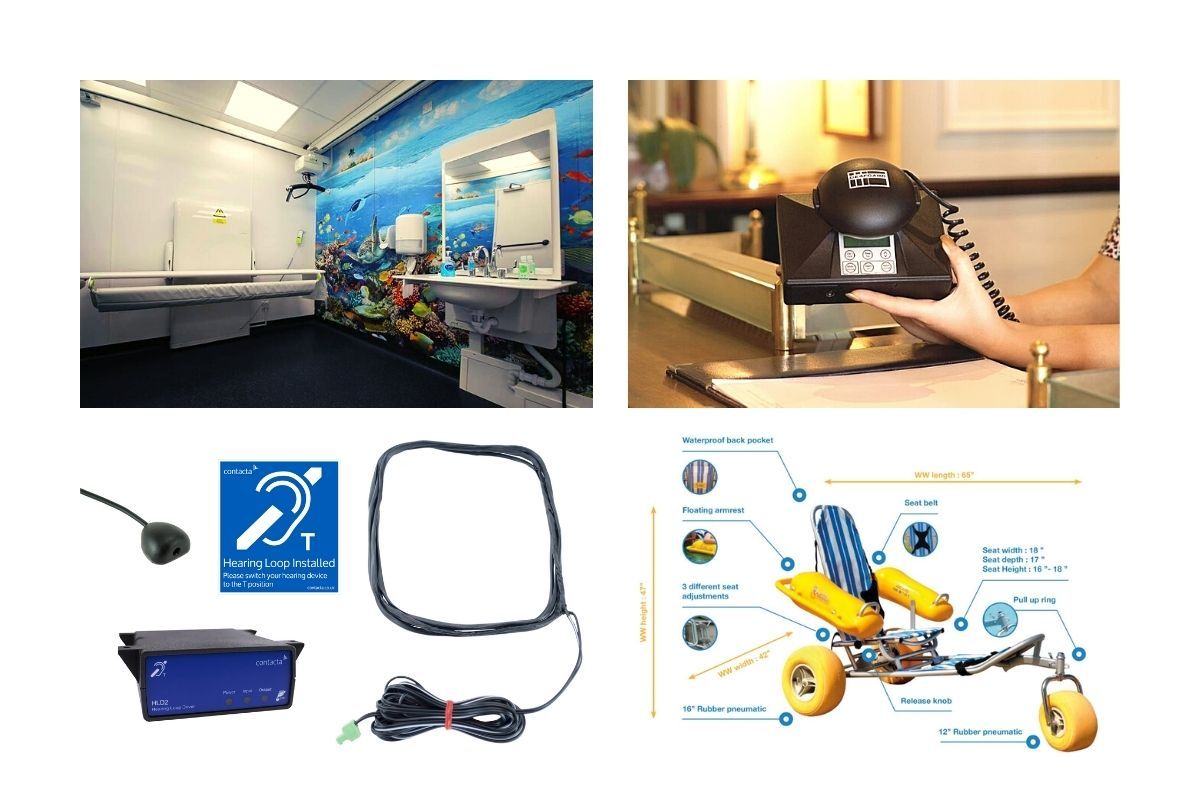 What are the best ways for your customers to contact your company?
Via Email and Website.
Do you have multiple branch offices, facilities or stores in Dubai?
No, we have just one branch in Jumeirah Village Circle, Dubai.
You can find our location here - https://www.hidubai.com/businesses/topland-general-trading-construction-heavy-industries-oil-gas-companies-jumeirah-village-circle-al-barsha-south-4-dubai-2
Is there anything else you want to convey to your potential customers?
We are here to help make the change.