The best weekend brunches that won't break the bank
Dubai brunches are not just about the food; they also include live entertainment, music, and sometimes even activities for children. It's a social affair, often lasting for several hours of friends and families enjoying food, drinks and long conversations.
We've curated a list of the ten most affordable brunches across Dubai to narrow your list.
1. Buffalo Wings & Rings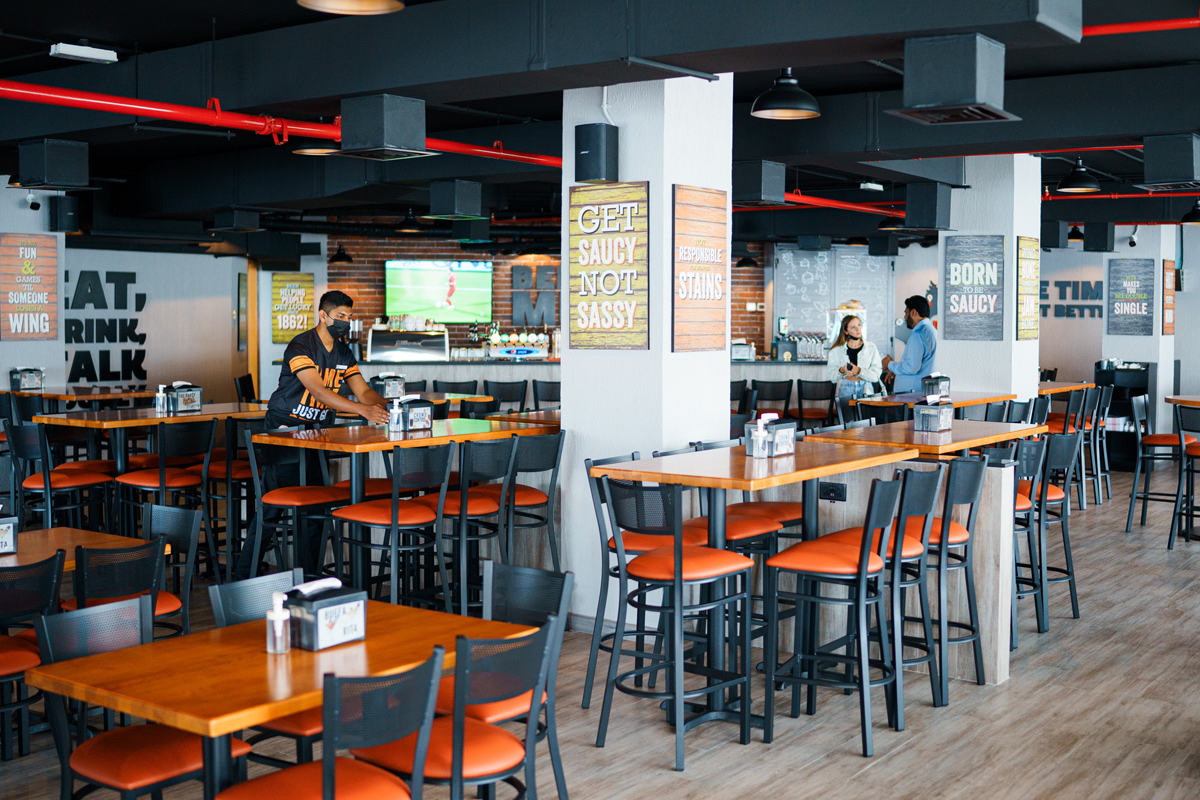 Dine with your friends and family at this fun Buffalo Wings and sports bar. Watch your favourite game while getting your weekend afternoon fill of their special brunch menu.
Sat-Sun: 3-6 PM & 8-11 PM
Location: Level C, Liberty House Building, DIFC (043596900)
JLT, Cluster U (043216112)
Pricing: AED119 pp for unlimited food, AED 199 pp for unlimited drinks
2. Garden on 8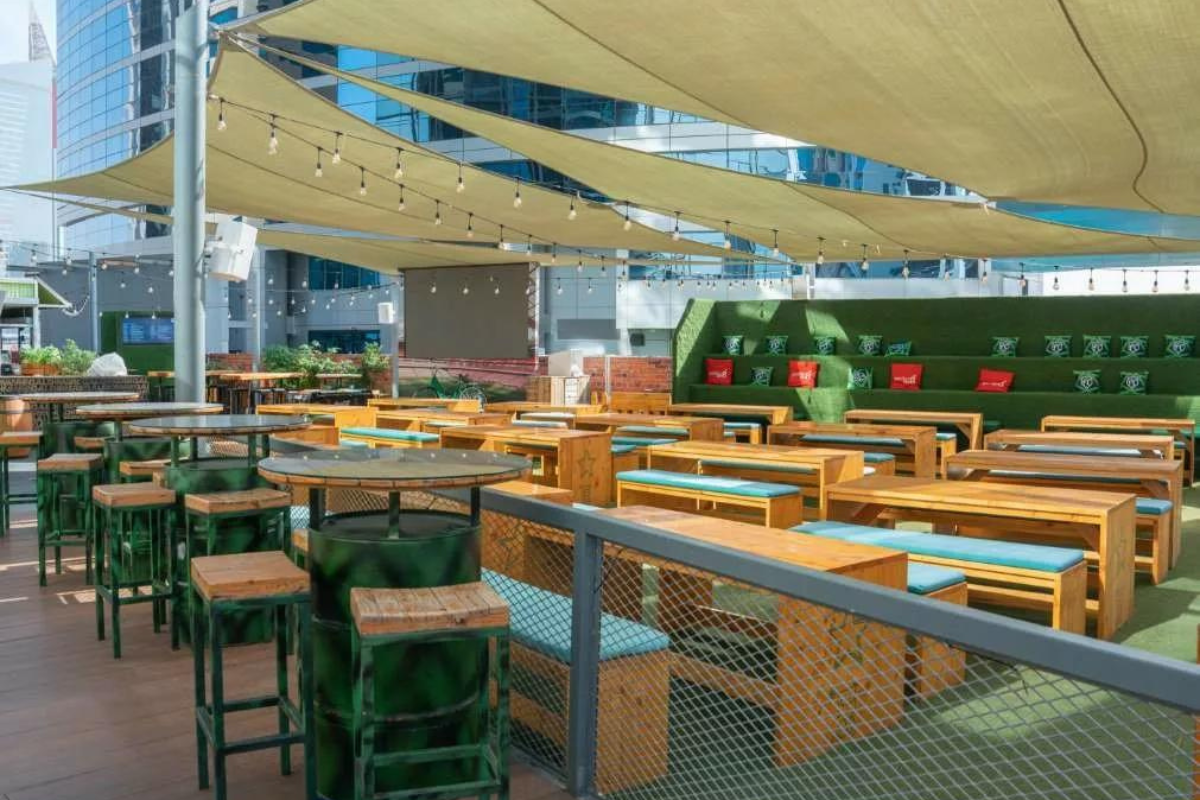 A unique rooftop garden and bar, where you can enjoy Dubai from a vantage point while sipping on a Mojito, socialising to the sounds of ambient music.
Sat-Sun: 10 PM- 1 AM
Location: Al Falak Street, Al Sufouh 2
Contact: +971521447438
Pricing: AED249 for Soft Drinks, AED 329 for House beverages
3. Jazz@PizzaExpress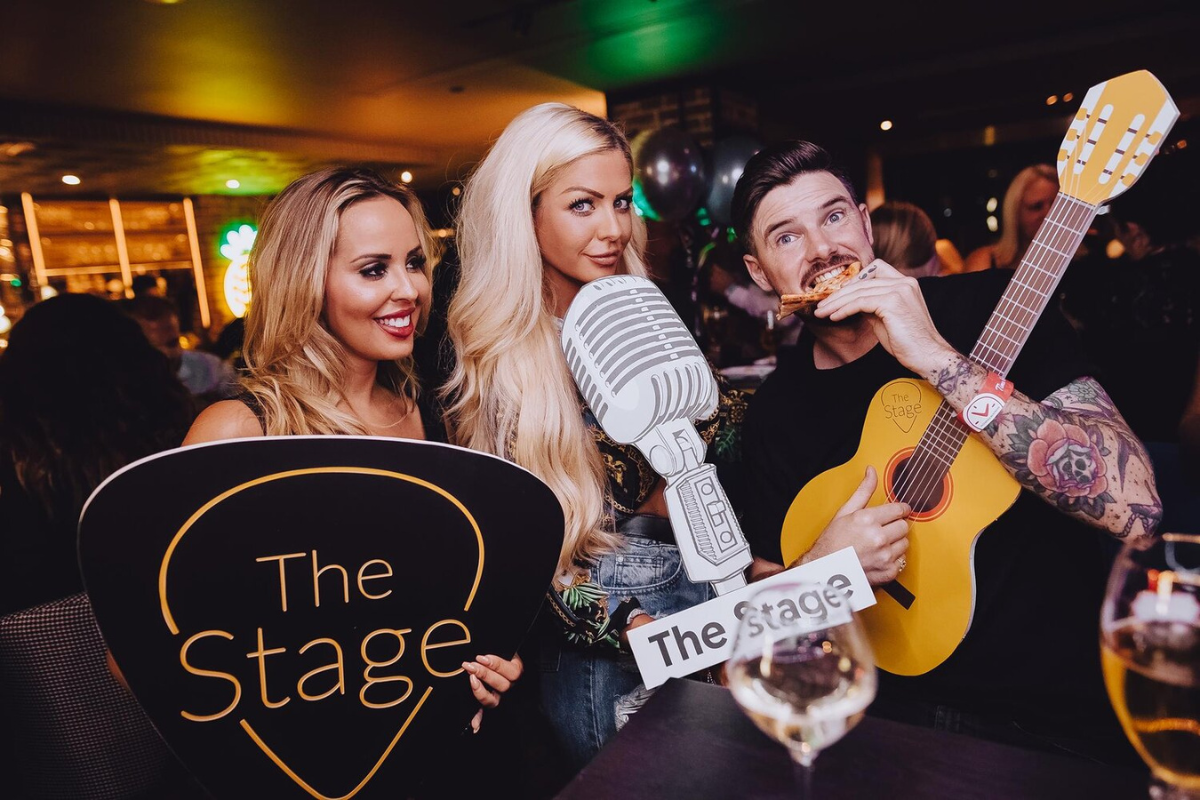 The Stage Brunch
Fill your Friday nights with an Italian feast, Bingo, live music with singer-songwriter Jay Bellamy and party all night after brunch at the afterparty starting at 11 PM.
Friday: 8 PM- 11 PM
Location: Movenpick Hotel JLT, Cluster A, JLT
Contact: +971 4 441 6342
Pricing: AED 199
Double Trouble Brunch
Vibrant and laid back, the "Double Trouble Brunch" offers one brunch for AED 299 and another for free. The package includes spirits and cocktails and flavourful Italian cuisine, set against an ambient backdrop with live music from world-class musicians.  Day turns to night, as the venue also hosts an after-party with unlimited beverages from AED 99, with live music with DJs Inriana and Ian.
Sat: 12:30 PM-3:30 PM
Location: Movenpick Hotel JLT, Cluster A, JLT
Contact: 044416342
Pricing: AED 129 for soft drinks (two people), AED 299 for house beverages
The 'Sunday Funday' Family Brunch
One for the kids, Sunday Funday invites families for a brunch out with their little ones complete with a mouth-watering menu, refreshing drink, pizza making, and activities for the kiddos.
Sun: 1 PM- 4 PM
Location: Movenpick Hotel JLT, Cluster A, JLT
Business Bay
Contact: 044416342
Pricing: Children's pizza making, juice and dessert:
0 - 5 years FREE, 6 - 12 years AED 58
Adults unlimited food and house beverage package - AED 179, Soft beverage package - AED 149
4. La Tablita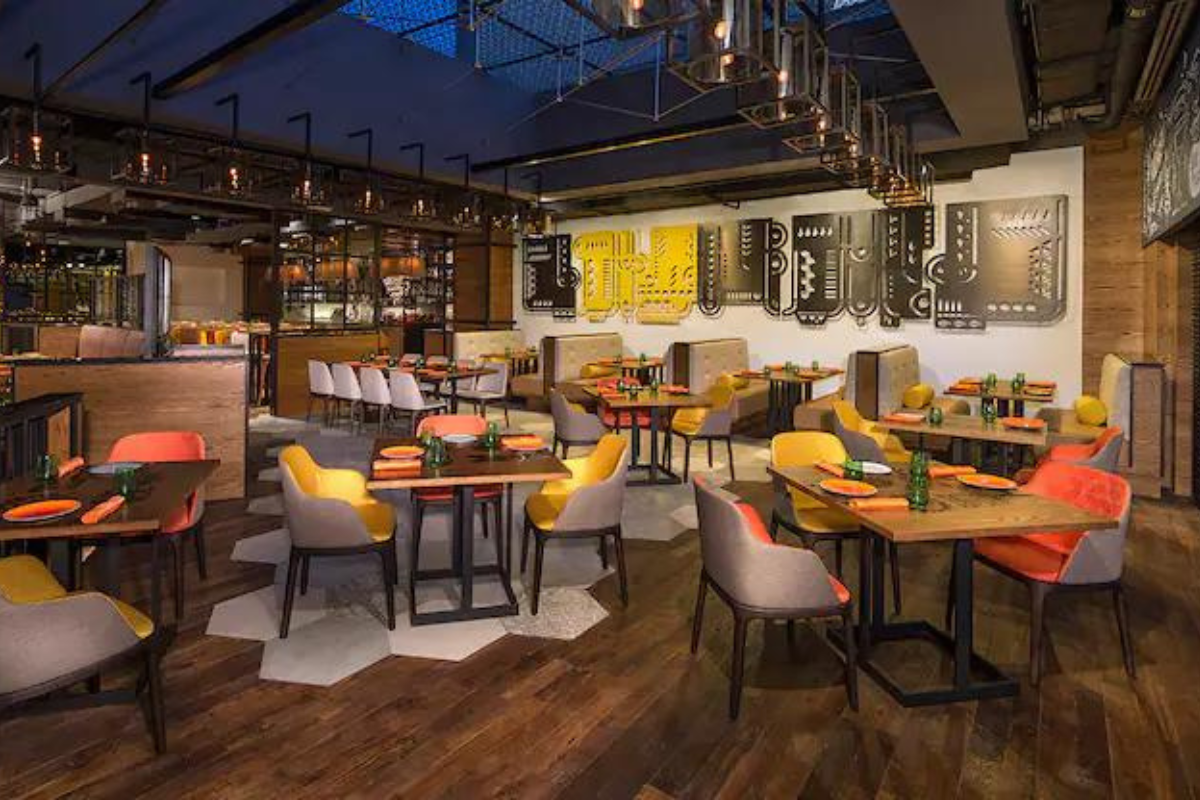 Feast every Saturday at La Tablita, filled with authentic Mexican food like tacos, enchiladas, fajitas, and more Lat American treats, unlimited beverages, live music with in-house DJs, and colourful fun.
Sat: 1 PM- 5 PM
Location: Hyatt Regency Dubai Creek Heights, Dubai Healthcare City
Contact: 045531212
Pricing: AED 199 for soft drinks, AED 299 for house beverages
5. Loca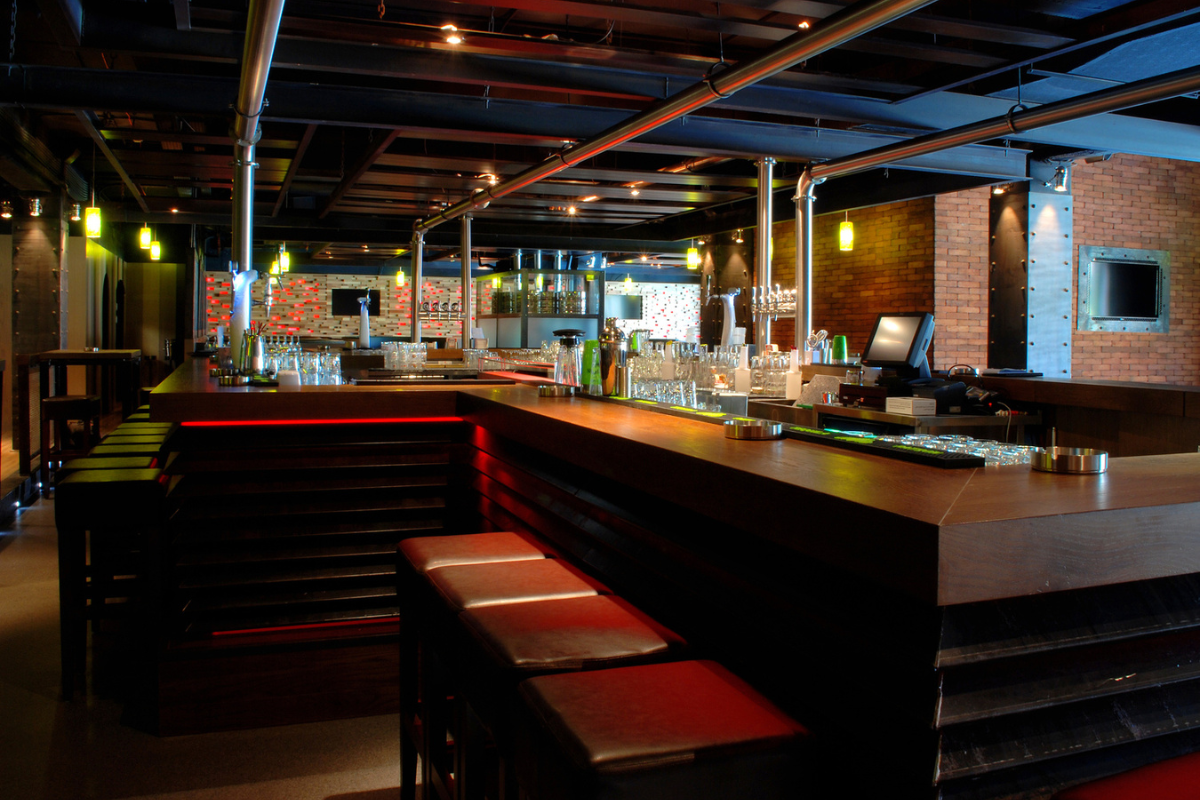 Loca with its one-of-a-kind urban industrial design, offers a truly unique experience in Dubai. Indulge in authentic Mexican cuisine made by the chef, who brings the flavours of Mexico City to your plate, while also savouring dishes from various parts of Latin America. Whether you're dining, enjoying drinks, watching sports, listening to live music, or simply socializing, this ambient restaurant provides a warm atmosphere for all to enjoy.
Sat: 12 PM-5 PM
Location: Dubai Marine Beach Resort & Spa, Jumeirah 1
Contact: 043461111
Pricing: AED 155 for soft drinks, AED 245 for house beverages
6. Lola Taberna Espanola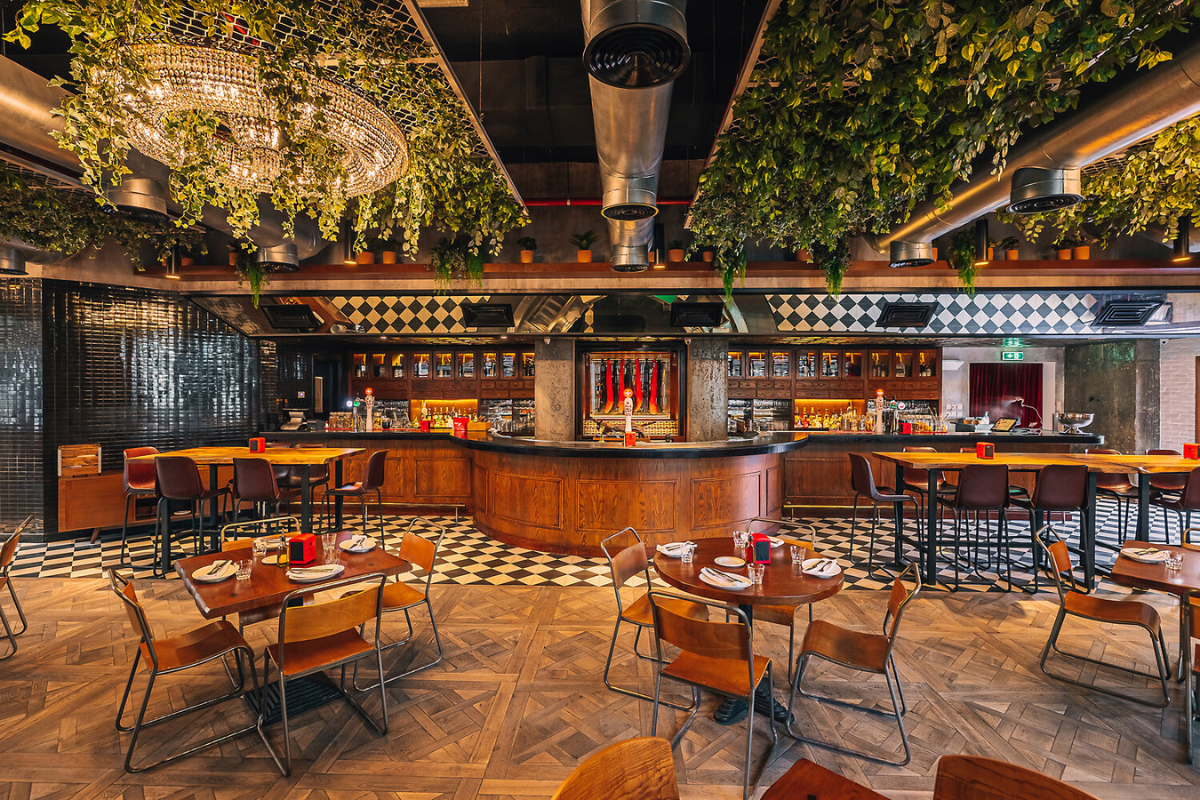 LOLA Taberna Española is a Spanish tavern-style restaurant that aims to capture the essence of Spanish cuisine and culture. With a focus on creating an authentic experience, here you can expect to find traditional Spanish dishes, tapas, and drinks in a lively and vibrant setting. Saturday bunches are adults only and include Spanish mixed drinks, live stations, and a paella stand.
Sat: 1 PM- 4 PM
Location: Wyndham, Barsha Heights
Contact: 042476688
Pricing: AED 199 for soft drinks, AED 299 for house beverages, AED 349 for sparkling
7. Muchachas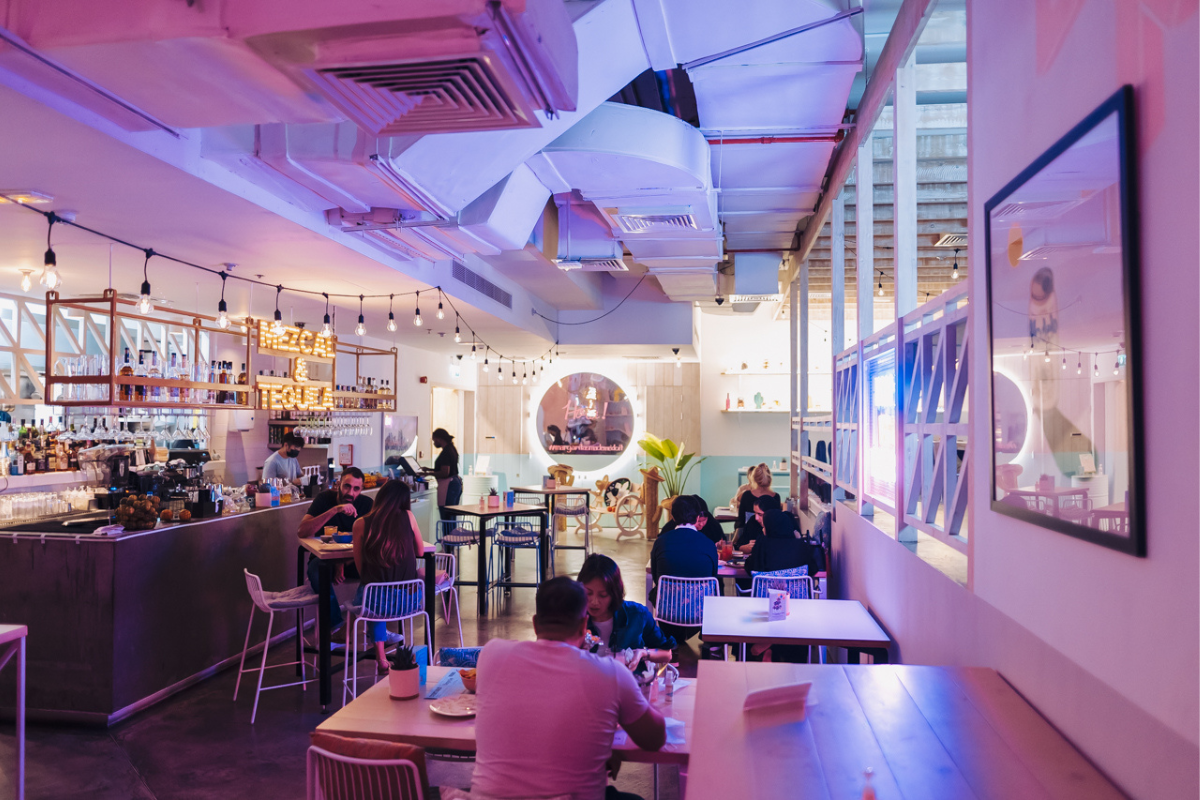 This hidden gem in Dubai offers casual dining, with traditional Mexican dishes with a Modern touch. Enjoy a 3-course set menu with carefully curated Mexican food classics like their delicious tacos.
Sat: 1 PM-4 PM
Location: Holiday Inn Express, Al Safa
Contact: 043275878
Pricing: AED 159 for soft drinks, AED 249 for house beverages
8. The Eloquent Elephant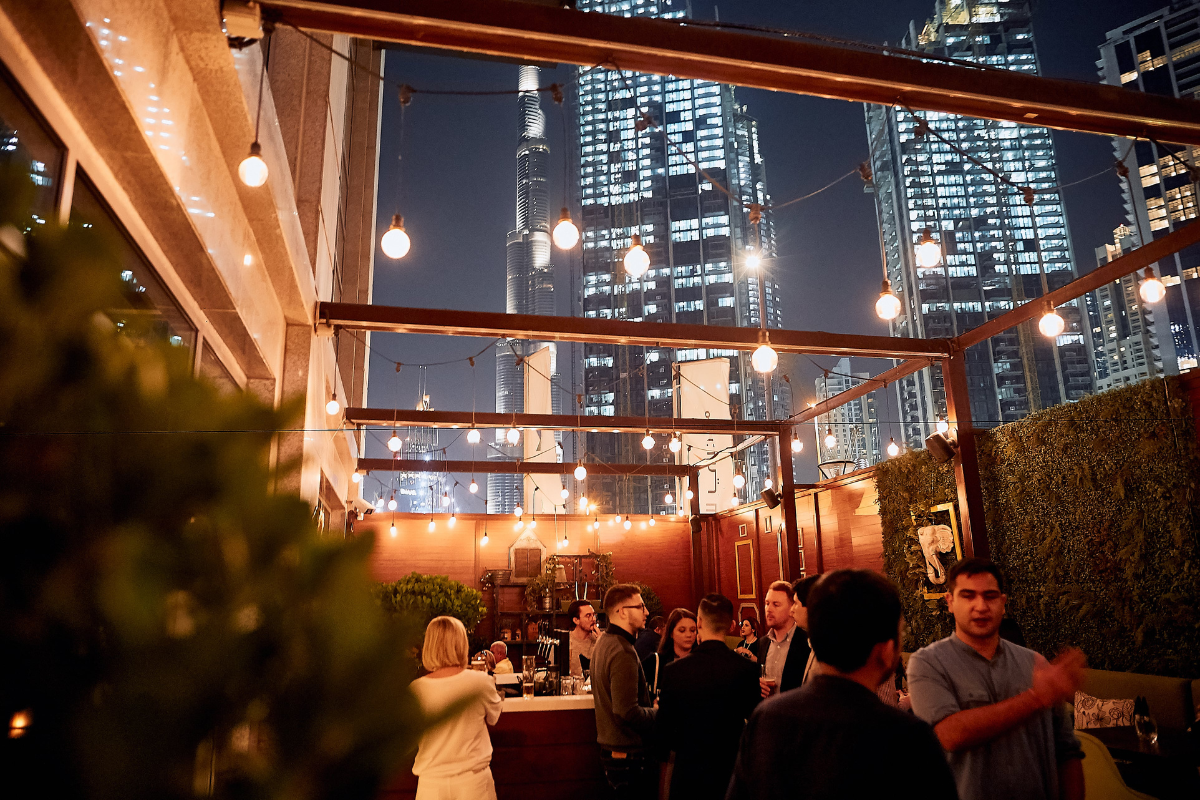 The elegant restaurant is a modern gastropub offering a diverse premium food experience. This sophisticated pub offers a range of creative and contemporary takes on classic British dishes, combined with live sports, happy hour, quiz night, live music and the highlight of the show, weekend brunches. Weekend brunches offer a la carte dishes, classic mixed drinks, and sparkling grape set against the tunes of 80's and 90's tunes.
Sat: 12:30 PM- 4 PM
Location: Business Bay
Contact: 044383134
Pricing: AED 199 for soft drinks, AED 249 for house beverages, AED 499 for bubbly
9. TJ's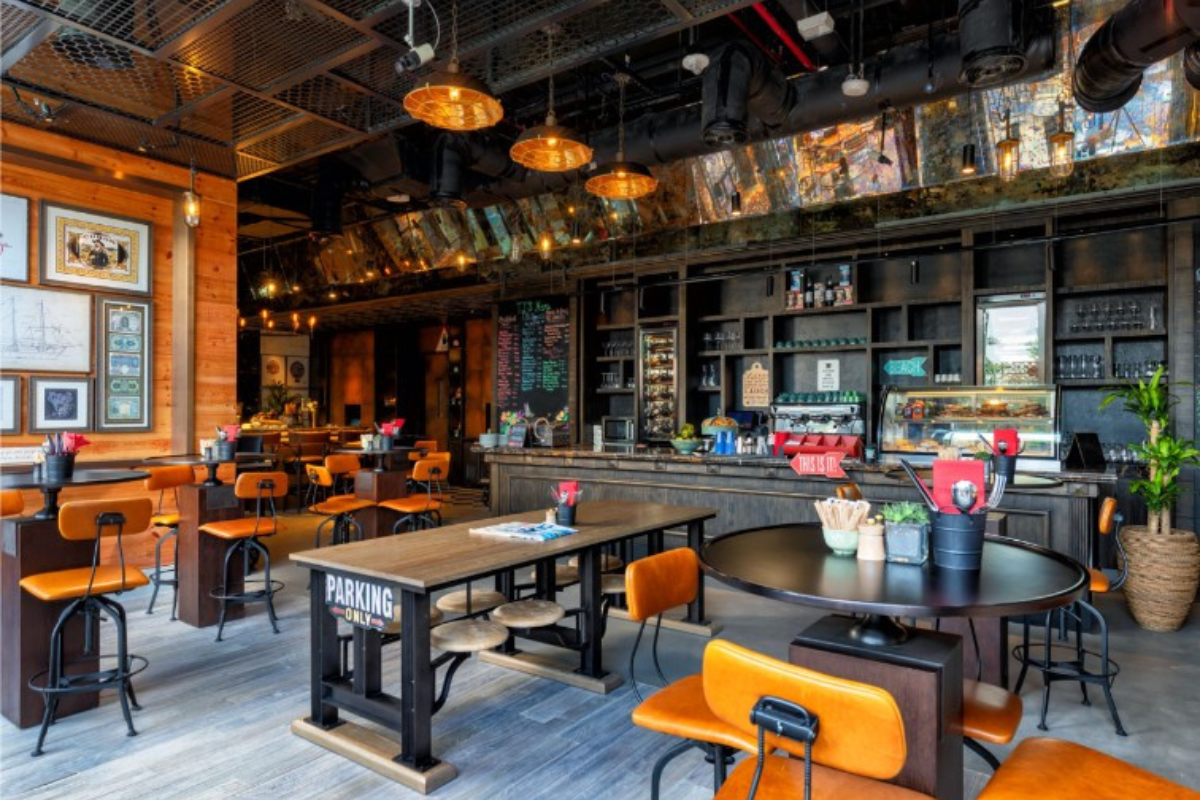 Designed to be a gastropub and sports bar, the old-school diner is a place to relax and rewind with your friends on weekend brunch, relishing a plate of BBQ. On Saturdays, breakfast opens at 11 AM. Enjoy barbeque brunch with live grilled dishes served on the open terrace with backing tracks by DJ Rainier.
Sat: 11 AM- 4 PM
Location: Taj Jumeirah Lake Towers, JLT
Contact: 045741111
Pricing: AED 169 for soft beverages, AED 229 for house beverages, AED 399 for sparkling, AED 549 for bubbly
10. The 44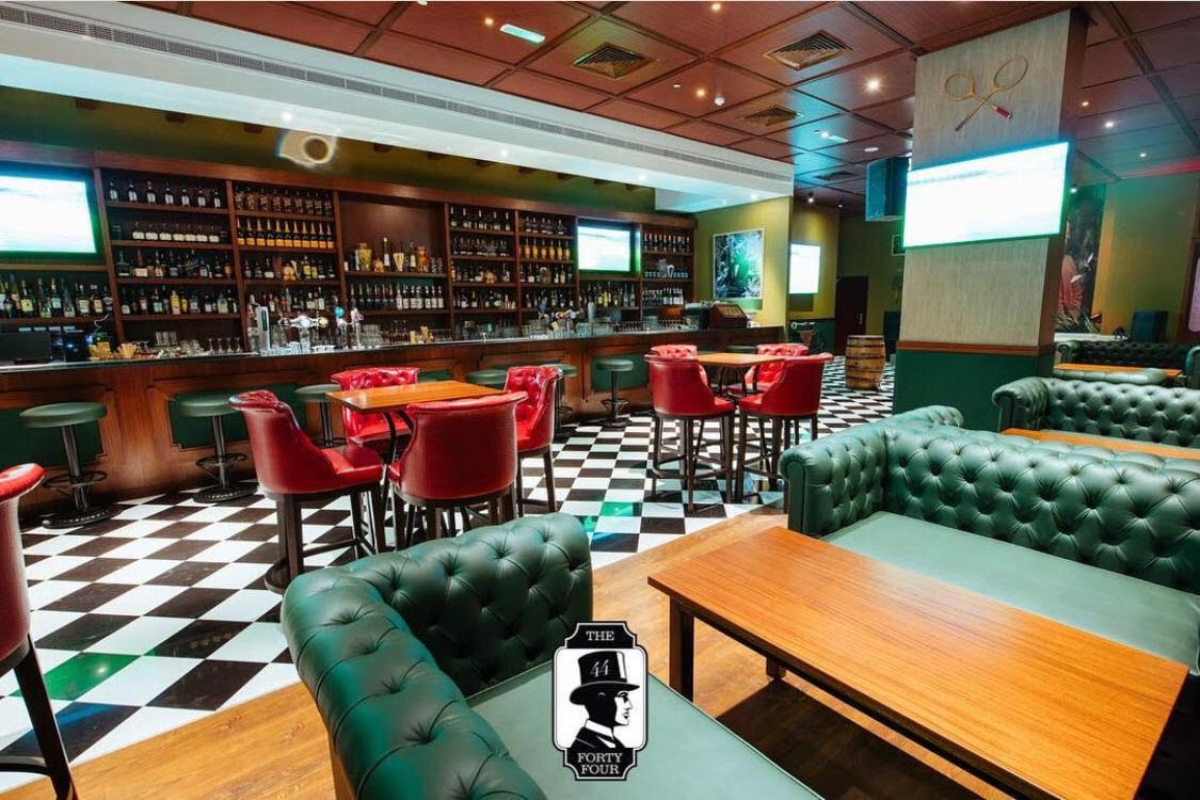 A retro American diner cum sports bar cum Gentleman's club from the 60s, the 44 is a unique pub decked out with a pool table, bowling alley, pinball machines and darts. This diner serves contemporary renditions of classic American food like burgers, shepherd's pie, and lamb shanks.
Weekend brunch, or as they call it, "KOOL Brunch" operates on Saturdays and Sundays.
Sat-Sun: 2 PM -6 PM
Location: Hilton Dubai Al Habtoor City
Contact: 0545811758
Pricing: AED 225 for unlimited food+ free flow
Also Read: