Dubai is a city that has an ever-growing list of new, exciting, and one-of-a-kind attractions. It has all kinds of attractions from extreme thrill educing to family friendly, you are sure to be entertained. Are you a thrill-seeking adventurer? Do you have a knack for solving mysteries and riddles by following the cues given? Now, imagine you are locked up in a room with friends and the only way out is to solve the puzzle before the time runs out. That's exactly what an escape room is. From solving murder mysteries to Sherlock-themed experiences, there's an array of escape rooms to suit your thrill needs. Experience this brain-teasing fun with your friends in Dubai!
Get ready to solve some mysteries, here are the best escape rooms in Dubai.
1. Brain Game Escape Room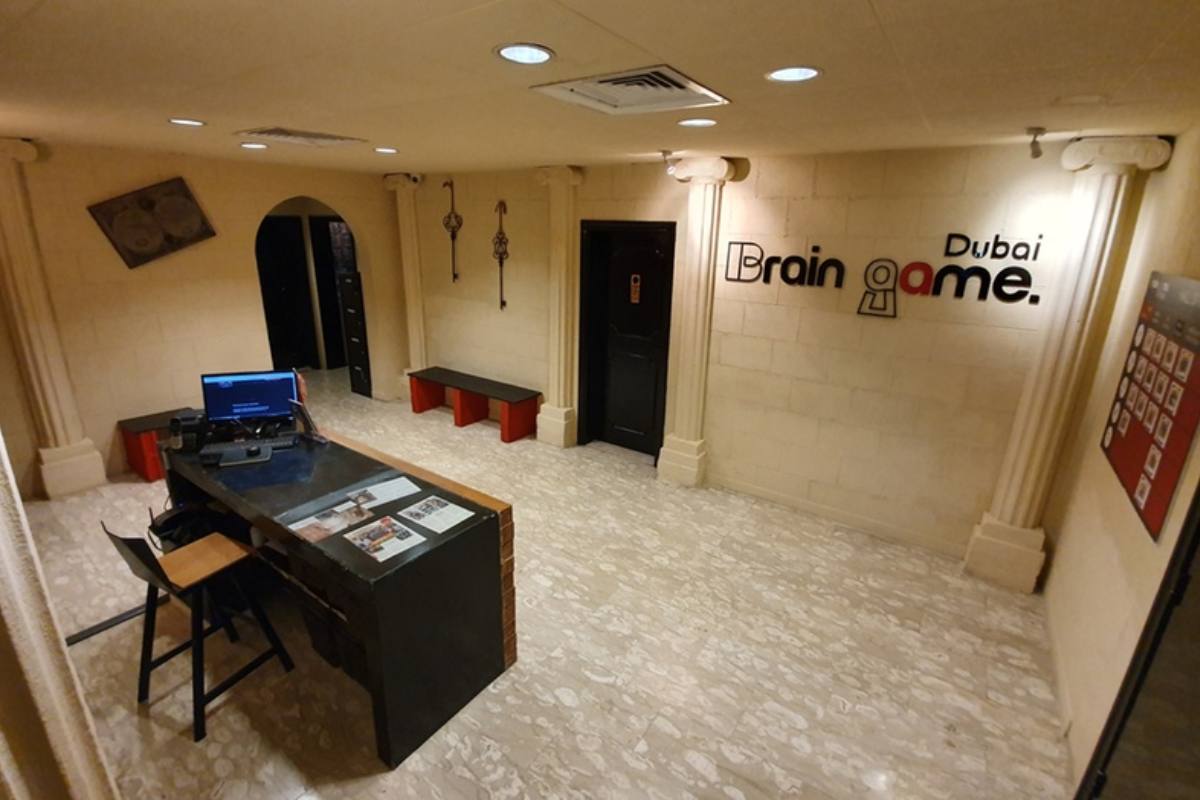 Put your brain to work at Brain Game Dubai. Seven, Stalker, Chocolate Factory, The Others, Forever Alone, and Last Laugh are among the six escape rooms available. Each of these rooms is themed differently, as the titles suggest. While some are relatively simple, others are quite difficult. Here's what you can expect in each of these escape rooms:
Seven: It requires you to solve puzzles to battle seven deadly vices and achieve salvation.
Stalker: This room is themed around a photographer who follows you as soon as you enter the escape room. To discover his presence, you must solve clues.
Chocolate Factory: The name of this escape room says it all! It gives you the opportunity to discover the secret recipe for the best chocolate in the world to gain ownership of Mr Charlie Wonka's chocolate factory.
The Others: This is a room with an adventure theme. Your mission is to liberate the souls of children who died inside an abandoned house in the woods.
Forever Alone: This escape room is based on a true story about a man who is out of work for two weeks. Nobody has any idea where he is. Nothing has been heard from him. To solve the mystery, you must first get to this room (his house).
Last Laugh: This room puts you in a position where you must distinguish between friends and (fr)enemies.
Brain Game also has nearly 20 board games, including Exploding Kittens, Spot It!, Taco Cat Goat Cheese Pizza, Coup, Saboteur, and others. Sound fun, isn't it? Be sure to head over to Brain Game with your friends for a thrilling experience like no other.
Location: Jumeirah Terrace Building Rooftop, Jumeirah 1
Timings: Sun-Thurs 12:00 pm – 10:00 pm Fri-Sat 12:00 pm – 12:00 am
Cost: From AED 240
2. Phobia Escape Room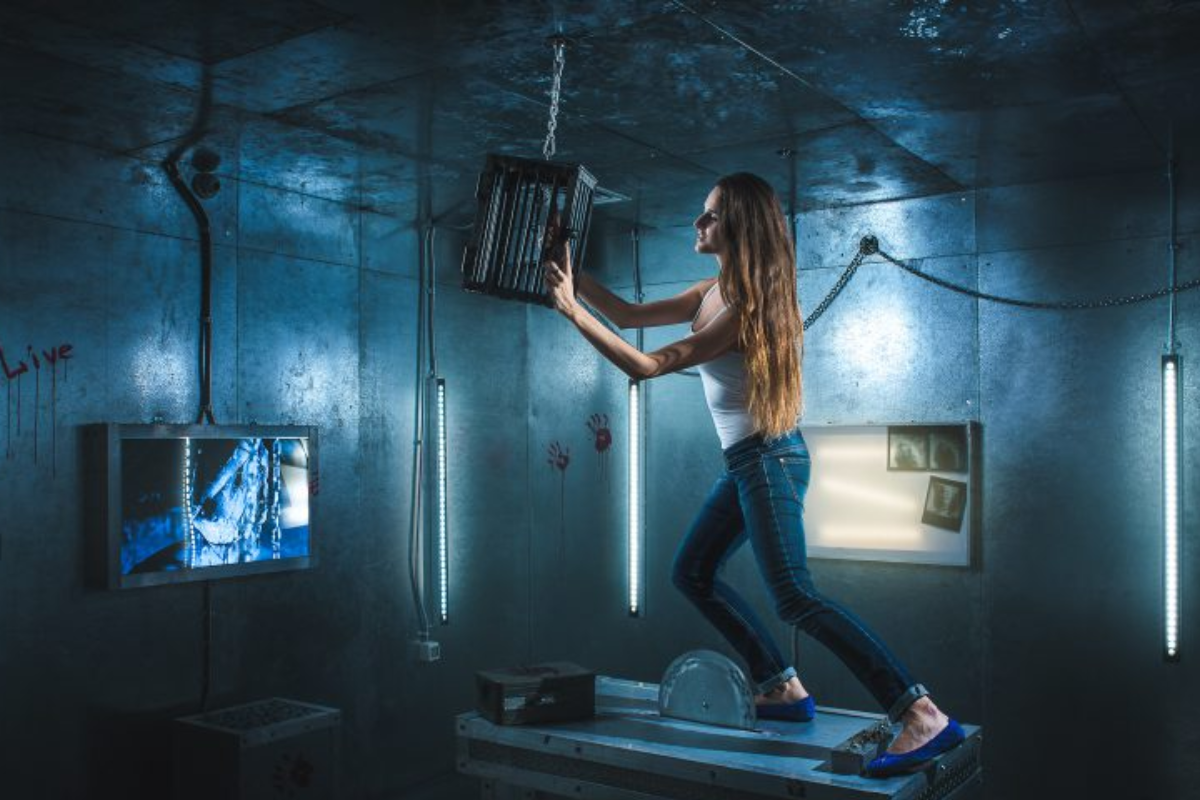 Are you on the lookout for a place to enjoy some scary escape games in Dubai? Then Phobia Escape Room is the perfect place for you! The name speaks for itself! This Dubai escape room has six rooms, including Sherlock vs. Jack the Ripper, which allows you to unleash your inner Sherlock to find the ruthless criminals. Battle of Wizards pits you against powerful wizards, Dark Soul pits you against a girl named Annabelle, and Vault is all about surviving a zombie apocalypse. Live is where you must escape from a madman's basement who wants to kill you, and finally, In the Impossible Mission, the most infamous mafia organization in the world assigns you on a secret mission to steal priceless artifacts from a museum without getting caught. Does that sound like your cup of tea? Then head over to Phobia Escape Room Dubai to have the most exciting yet scariest time of your lives.
Location: Jumeirah Lake Towers, Dubai
Timings: Mon-Sun: 11:00 am – 12:00 am
Cost: AED 115 per person
3. Escape Hunt Dubai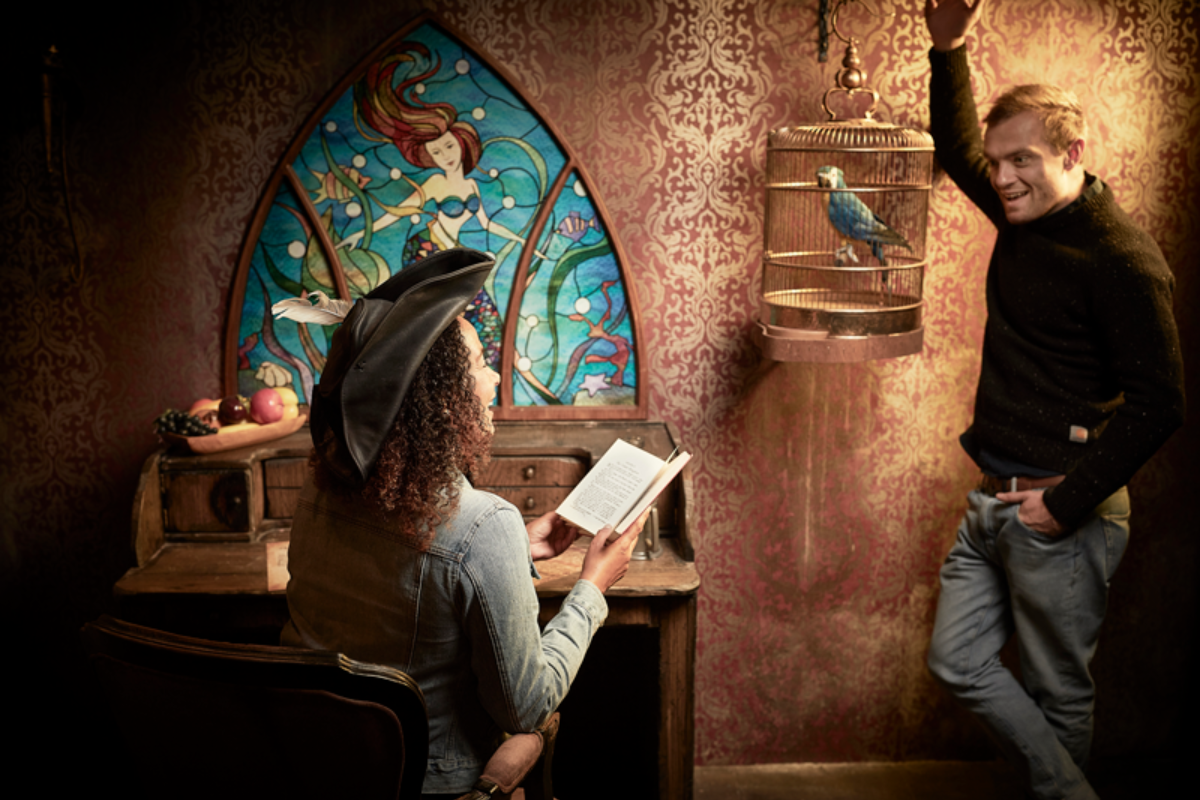 Escape Hunt is a place where you can have pure fun and excitement. It forces you to find a way out of a locked room. There are two escape rooms: Prison BreakOut and Jack the Ripper. Each one is brilliantly designed around a particular theme. Prison Breakout is about a daring prison escape, whereas Jack the Ripper is about a murderer against whom you must gather evidence. Virtual reality rooms with computer-generated 3D escape rooms are also available at Escape Hunt. You have the option of playing Alice, Mission Sigma, Survival, or Jungle Quest. The Heist and Operation Mindfall are two games that combine the real and virtual worlds. At Escape Hunt Dubai, you'll have an escape adventure like no other!
Location: RT26 Galleria Mall, Al Wasl Road, Jumeirah 1
Timings: 11:30 am – 10:00 pm
Cost: AED 120 – AED 145 (Weekdays), AED 130 – AED 180 (Weekends) for 2-5 players
4. Hungarian Games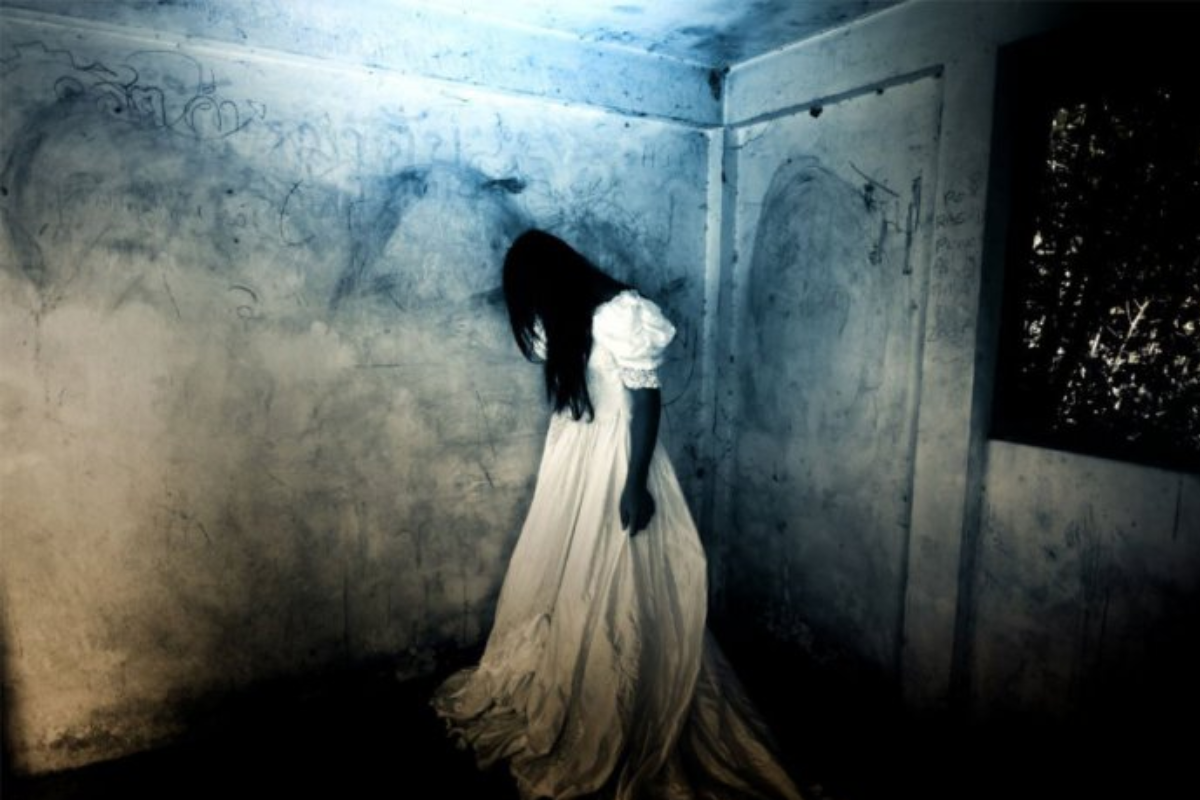 Hungarian Games is ideal if you're looking for unique escape games in Dubai that require team building, logical thinking, and delegating under pressure. With five innovative escape rooms, you can work as a team to find clues and decode messages to unlock the door to freedom! The haunted room challenges you to solve the mystery of a dark experiment that trapped tortured souls, The Studio transports you to the darkest recesses of your mind, encouraging you to confront your inner demons, The 4th Element is a room that takes you on an adrenaline-pumping journey underwater to retrieve precious treasures within sixty minutes, while Jail Break requires you to escape from jail and find the stolen artifacts to clear your name Finally, The Crime Scene is where you must solve a murder mystery. This is the ideal adrenaline-pumping activity to do with friends! Go to Hungarian Games right now!
Location: Warehouse # 35, 8th Street Al Quoz, besides Bookworm Warehouse
Timings: 01:00 pm – 09:00 pm (Weekdays) | 01:00 pm – 10:00 pm (Weekends)
Cost: AED 130 per person
5. NoWayOut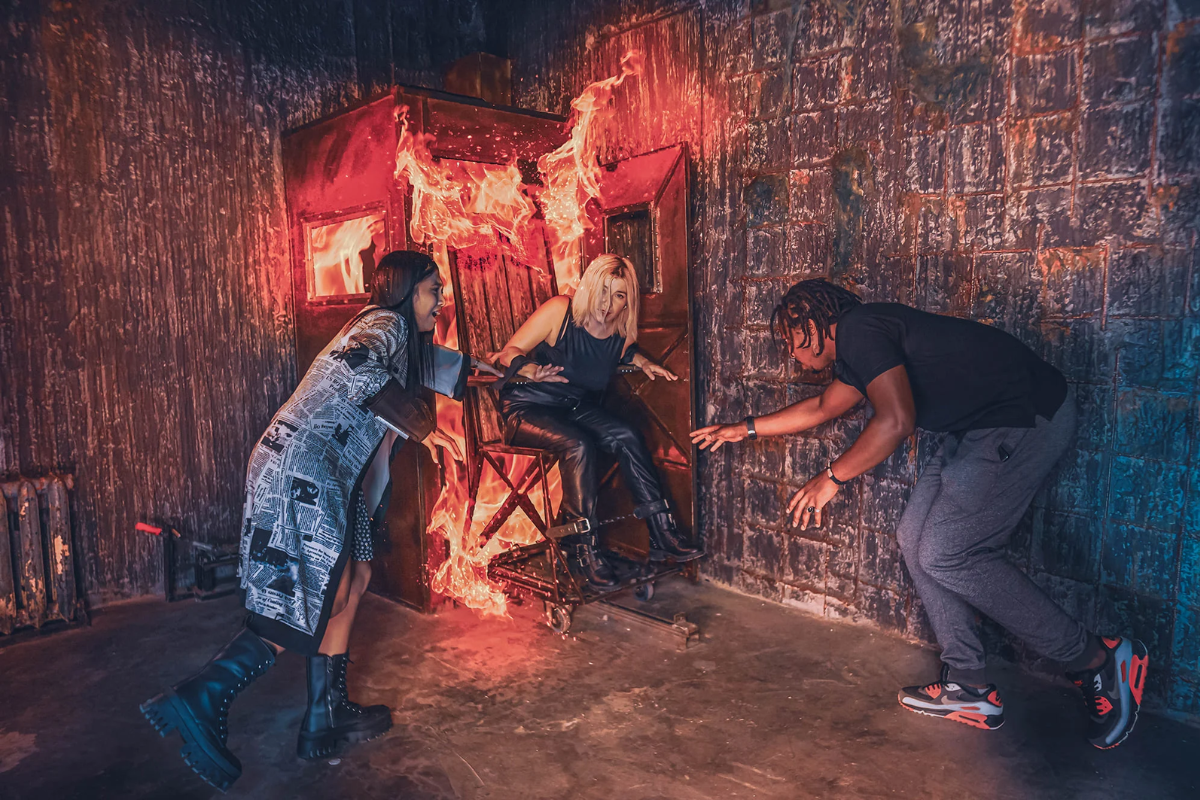 NoWayOut is one of the best horror escape rooms in Dubai. There are eight escape rooms to choose from, as well as several movie-themed rooms such as The Ring, The Da Vinci Code, Psycho, and Maniac. To solve the mystery, each of the rooms encourages you to think outside the box. Here's what to expect:
IT: This is a horror room where you must obey Pennywise, a popular villain from Stephen King's novel of the same name.
School of Magic: This is an adventure-themed game for Harry Potter fans in which you can assist young wizards in their battle. To survive, you must solve the Dark Lord's riddles. Keep your wands close at hand!
Houdini: You must assist the magician in performing some daring escapes.
The Ring: This is a terrifying room where you must battle a creepy, long-haired creature. Make sure you have the confidence for it!
Annabelle: This is a dark room brimming with secrets. Choose this game to discover what horror lurks behind the door.
Maniac: Do you have the guts to flee a serial killer's lair? Enter this room and discover for yourself!
NoWayOut also has medium-difficulty escape rooms where kids aged 15 and up can play alone, but kids under 15 must be accompanied by an adult. Overall, it's an excellent place to have thrilling experiences, and with only 60 minutes to escape each room, the thrill factor increases!
Location: Multiple including 1st Floor, Indigo Sky
Timings: Weekdays: 12:00 pm – 12:00 am | Weekends: Fri- Sat: 12:00 pm – 03:00 am
Cost: Starts from AED 112 per person (Subject to each room)
6. Escape the Room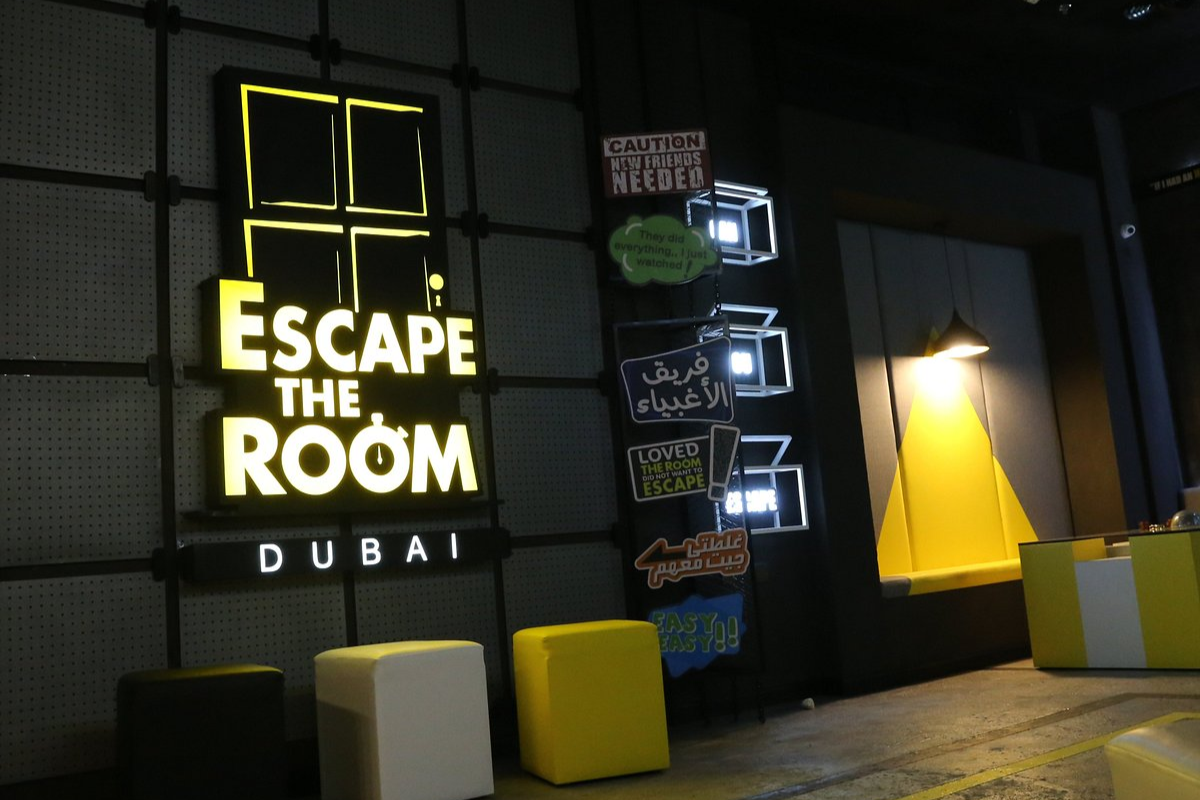 Gather your friends and head to Escape the Room to crack codes and solve ciphers to escape. The location features an immersive escape room with fantastic adventure games and challenges such as the Mafia Kingdom and The Prison. Z-Virus, Nightmare, and Mafia Kingdom are among the five games available. If you want to try a scary room, you can choose the level of horror and the most terrifying characters will be removed. Are you up for the challenge?
Location: Box Park
Timings: 10:00 am – 12:00 am
Cost: AED 150 for six/seven, AED 160 for four/five, AED 180 for three, AED 195 for two
7. Deep Dark Dubai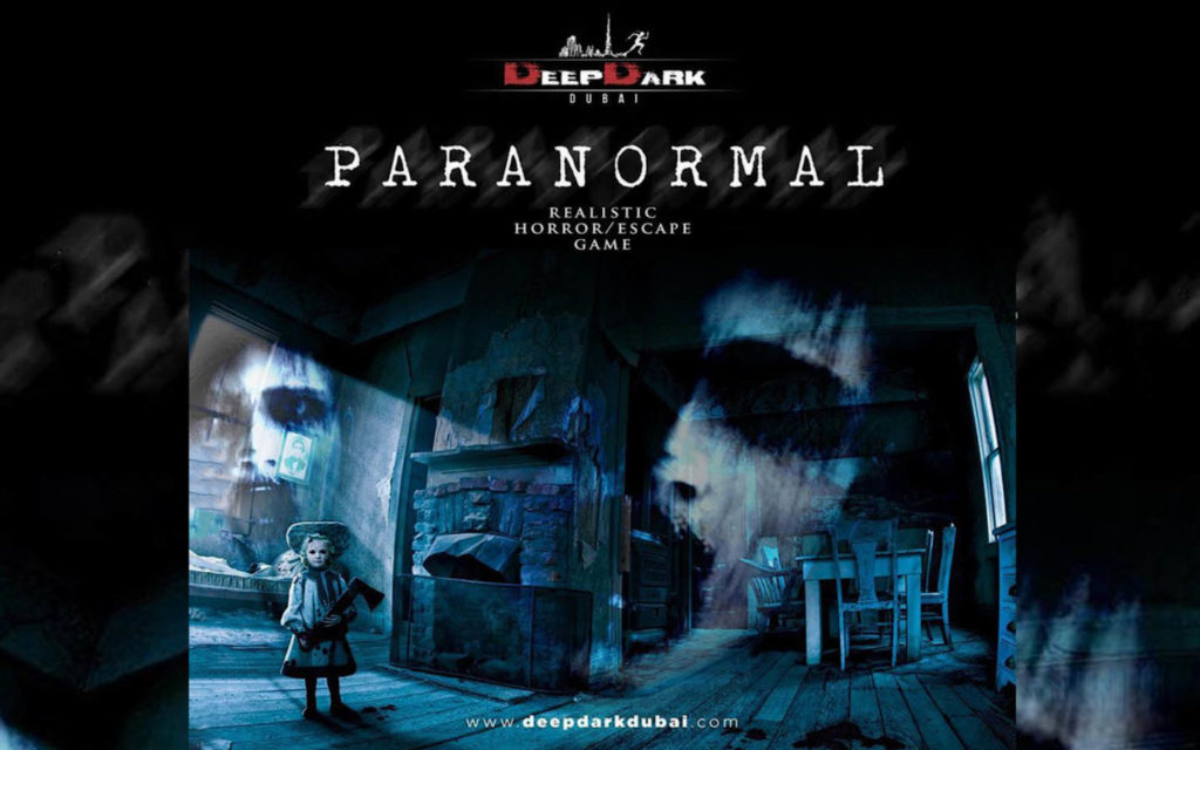 Deep Dark Dubai is the place to go if you're looking for a one-of-a-kind horror escape room in Dubai that feels straight out of a horror movie! It has two terrifying villas: Paranormal and The Sinner. Each villa can be navigated by a team of 2 to 9 players, and each game lasts 60 minutes, adding to the adrenaline rush of the entire experience. The Paranormal escape room is not for the faint of heart. You'll have to make your way through complete darkness while ominous sounds remind you of the room's paranormal beings. The live actors perform their roles with zeal, providing you with a terrifying experience. The Sinner is another terrifying escape room experience at DeepDark Dubai. It is based on an evil spirit eager to eat souls and is designed to scare the living daylights out of you. Visit Deep Dark Dubai for an escape room experience unlike anything you've ever had before!
Location: Al Quoz 1 – Al Meydan Street – KML Business Center، Villa 7.
Timings: 10:00 am – 02:00 am
Cost: Starts from AED 200 for 2 (The Paranormal) AED 195 for 2 (The Sinner)
8. EnterMission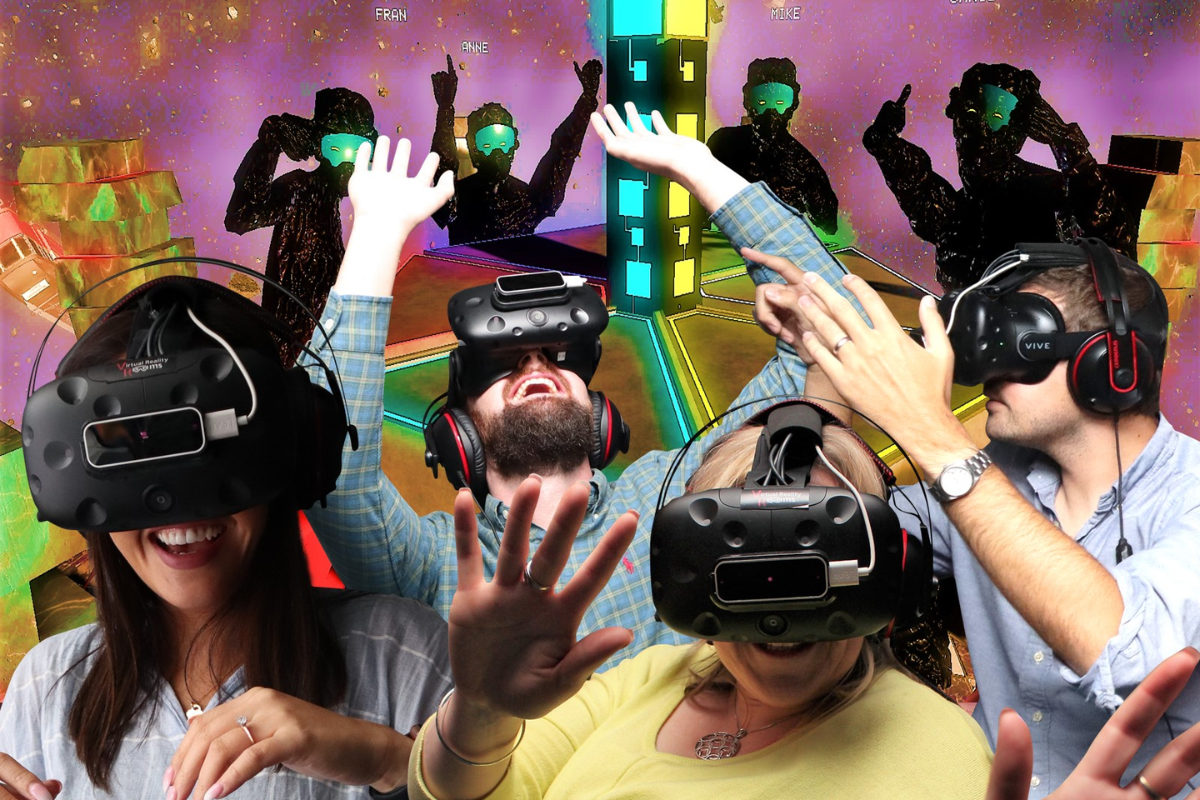 At Entermission, the adventure combines virtual reality with escape rooms to create a one-of-a-kind experience. You'll need to use your hands (and to be fair, your brainpower) to solve the mystery in the games, which support multiple players and utilize VR technology headsets. You can choose from 16 different games, including The Prison, Chernobyl, House of Fear, Manor Escape, and others. Visit EnterMission for a truly unique escape room experience!
Location: Al Warsan Building, D61, Dubai,
Timings: 03:00 pm - 11:00 pm
Cost: AED 120 onwards
Also Read: