Cafe Funkie Town is a Bombay Parsi cafe in Dubai that serves authentic Parsi food. Zubin Mithaiwalla, Partner at Cafe Funkie Town, shares the journey of the restaurant.
Which industry does your business belong to?
We are a Restaurant.
What is your business type?
Services
How old is your business?
5-10 years
Who are your customers?
People (B2C).
Which customer segments are you targeting?
Asian Sub Continental, ages 18 to 65, AED 80 per PAX spend.
How many employees do you have?
10-49 employees.
How did you initially come up with the idea or concept for the business?
Replicated the Bombay Parsi Cafe Concept in Dubai.
Tell us about some of the major turning points in the history of your business.
Starting a second restaurant in Dubai.
What made you choose Dubai as a location to setup your business?
Dubai is a dynamic vibrant city with high income population which consumes products and services regularly.
Finally, what sets your business apart from the competition?
Our vision statement is unique and offers fair treatment to customers, staff, suppliers and the community at large.
Can you name some of your clients?
Zomato, Deliveroo, Talabat, Careem and Individuals.
What service(s) or product(s) do you offer/manufacture?
We offer cooked meals for immediate consumption by our end customers.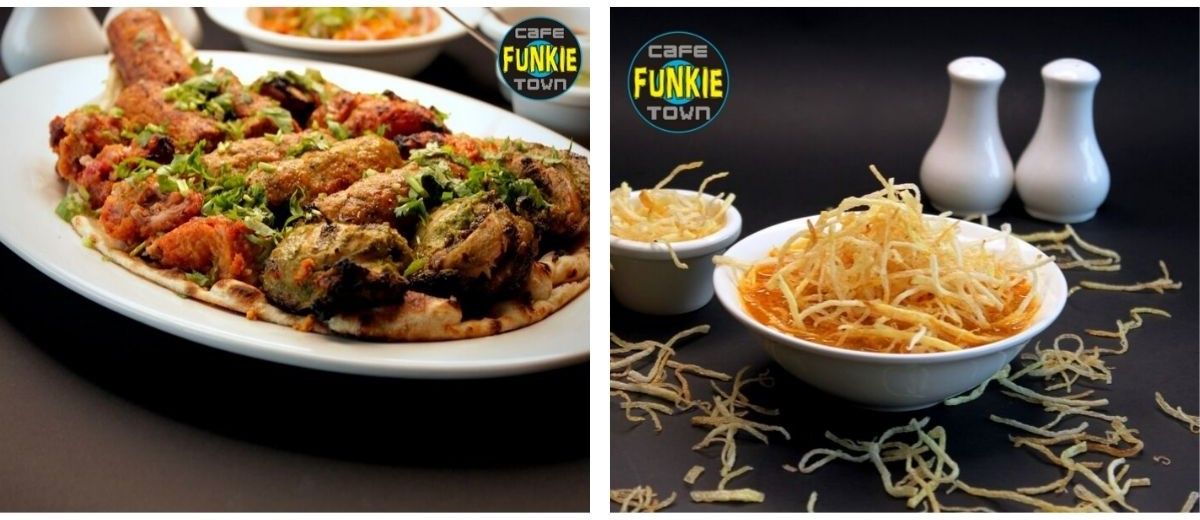 What are the key strengths of your products/services?
Our food is not fast food, it is cooked from scratch with fresh ingredient locally sourced.
Are there any exclusive products/services that you offer (not offered anywhere else in Dubai)?
We serve Parsi and Bombay style cuisine which is unique in Dubai.
Can you share some of your products and pricing?
Average pricing for a meal box is AED 30.
What are the best ways for your customers to contact your company?
Via Website and Phone.
Do you have multiple branch offices, facilities or stores in Dubai?
Yes, we have branches in JLT and Business Bay.
Business Bay - https://www.hidubai.com/businesses/cafe-funkie-town-food-beverage-restaurants-bars-business-bay-dubai-2
JLT - https://www.hidubai.com/businesses/cafe-funkie-town-food-beverage-restaurants-bars-jumeirah-lake-towers-al-thanyah-5-dubai
Is there anything else you want to convey to your potential customers?
Bombay Parsi Cafe serving authentic Parsi & Bombay style food with branches in JLT & Business Bay. Also delivering to your doorstep!!