The holy month of Ramadan brings along the best iftar set ups in Dubai, from extravagant ballrooms to purpose built tents for breaking the fast. Let's take a look at the best the city has to offer!
Asateer Tent at Atlantis the Palm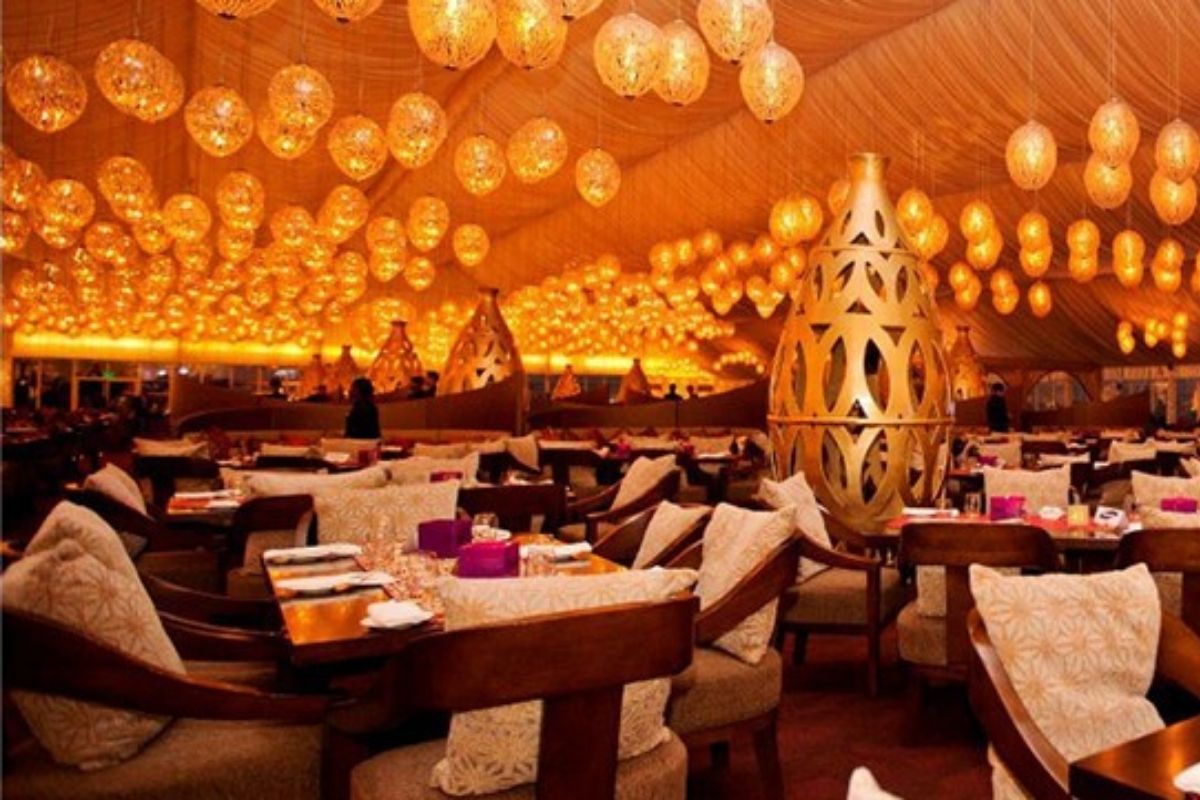 Helmed by executive Arabic chef Ali El Bourji, the iftar menu at Asateer has gained popularity through the years since its inception. The menu offers Arabic cuisine that includes usual dishes like mixed grills, shawarmas, meat kebbehs and more. They've also added in themed buffets each evening including Moroccan, Lebanese, Persian and Emirati food and popular Arabic desserts to end the night.
Served with unlimited water and Ramadan drinks as well, soft drinks can be added for an additional charge of AED 30.
The iftar is priced at AED 240 per person on the weekdays and AED 260 on the weekends.
Their a la carte suhoor is also available at the tent which requires a minimum spend of AED 170 from 22:00 to 2:30
For reservations: restaurantreservations@atlantis-thepalm.com, 04 426 2626
Al Majilis at Madinat Jumeirah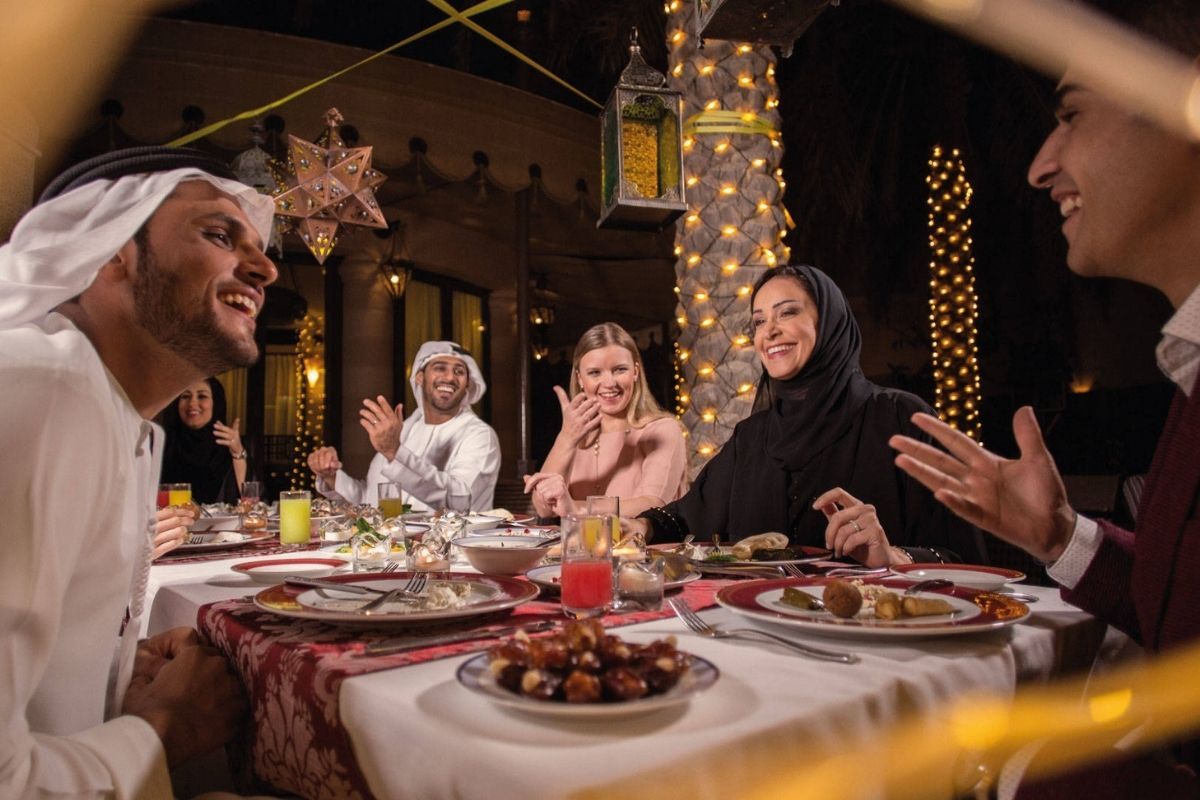 The Majilis at Madinat Jumeirah holds a special place in the iftar tents with a its Arabesque dining space and and an all you can eat buffet. Serving some special Arabic cuisine dishes and international dishes with unlimited Ramadan drinks. The Majilis makes for a beautiful night filled with food. They also offer a four private majilis that can be booked for privacy.
Priced at AED 220 per person, this feast is available from sunset until 20:30.
They are also offering a revitalizing suhoor starting at AED 185 per person from 21:30 to 3:00.
For reservations: Al-Majlis@jumeirah.com, 04 366 5500
Dubai Opera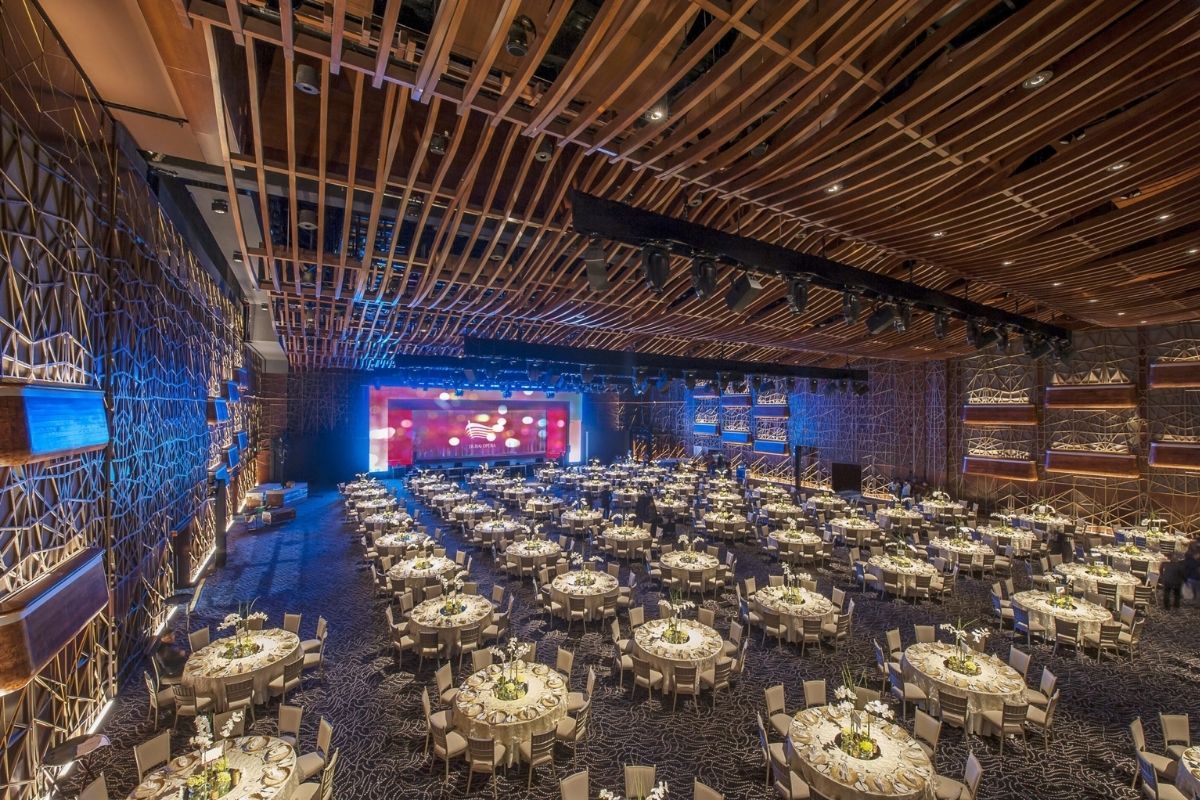 Dubai Opera is initiating a banquet style luxurious iftar that offers a delectable set menu offering Ramadan drinks, with international main course cuisine, desserts and more. The iftar at the opera is going to be the highlight of this year's Ramadan tents, with a live carving station and classical Arabic music.
The table prices start from AED 580 for two people. Kids under 4 have complimentary iftar and tickets for kids aged from 5 to 12 are at AED 145.
For reservations: dubaiopera.com, 04 440 8888
Tagine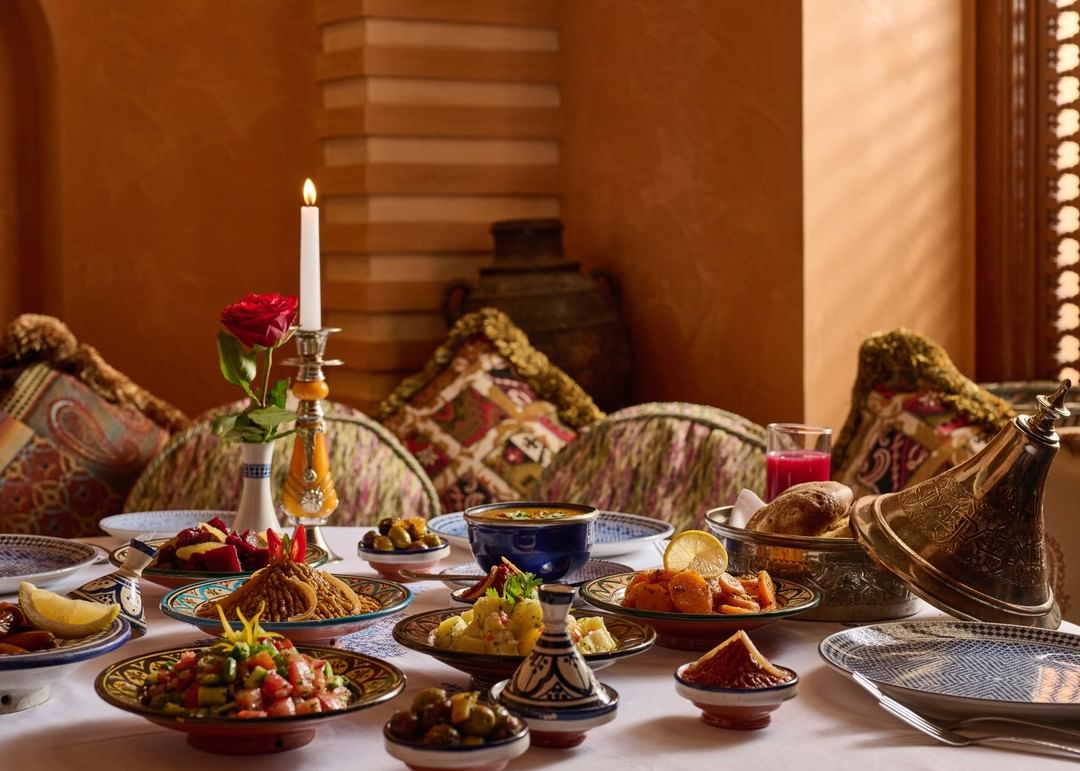 A very unique Iftar experience awaits at this Moroccan inspired venue. Tagine at One&Only Royal Mirage offers a beautiful iftar at their fresco courtyard with the perfect Moroccan cuisine that include roasted lamb shoulder, served with saffron rice and let's not forget the perfectly cooked tagines.
For reservations: restaurants@oneandonlyroyalmirage.ae, 04 399 9999
Terrace between the Towers
Head over to Jumeirah Emirates Towers for just AED 275 per person and get the view of the most beautiful building on Earth. Featuring star Arabic dishes on the menu like hot and cold mezze, camel roast, grilled goat and an array of seafood. End your night here on a sweet note with umm ali, luqaimat, kunafa and more.
For reservations: jetinfo@jumeirah.com, 04 330 0000
Amaseena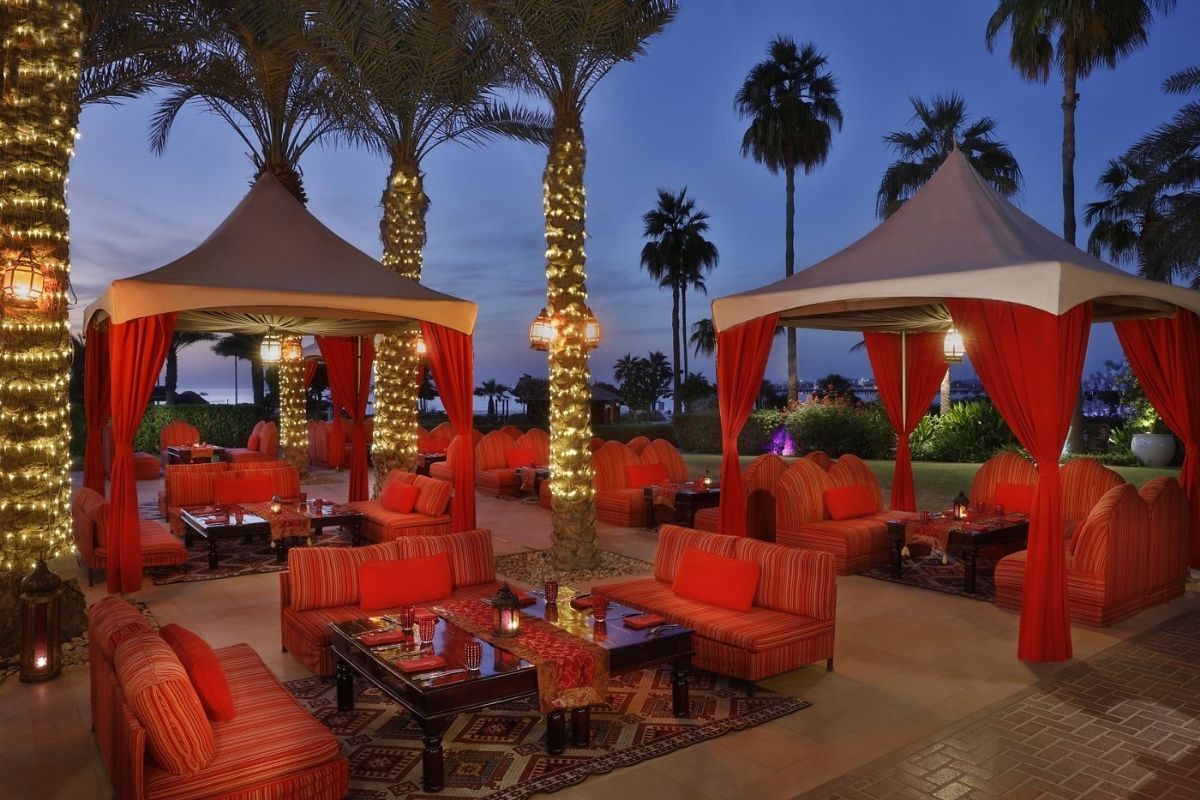 Located at the regal Ritz-Carlton Dubai, the Amaseena is a Bedouin inspired tent buffet restaurant. They offer authentic middle-eastern cuisine of lamb mandi, tagine cooked in clay pots and flavorful desserts. Their Iftar is open from sunset to 9:30 pm and priced at AED 249 per person with Ramadan drinks and water. This is a deal not to be missed!  
For reservations: www.amaseenadubai.com, 04 399 4000
Al Hadheera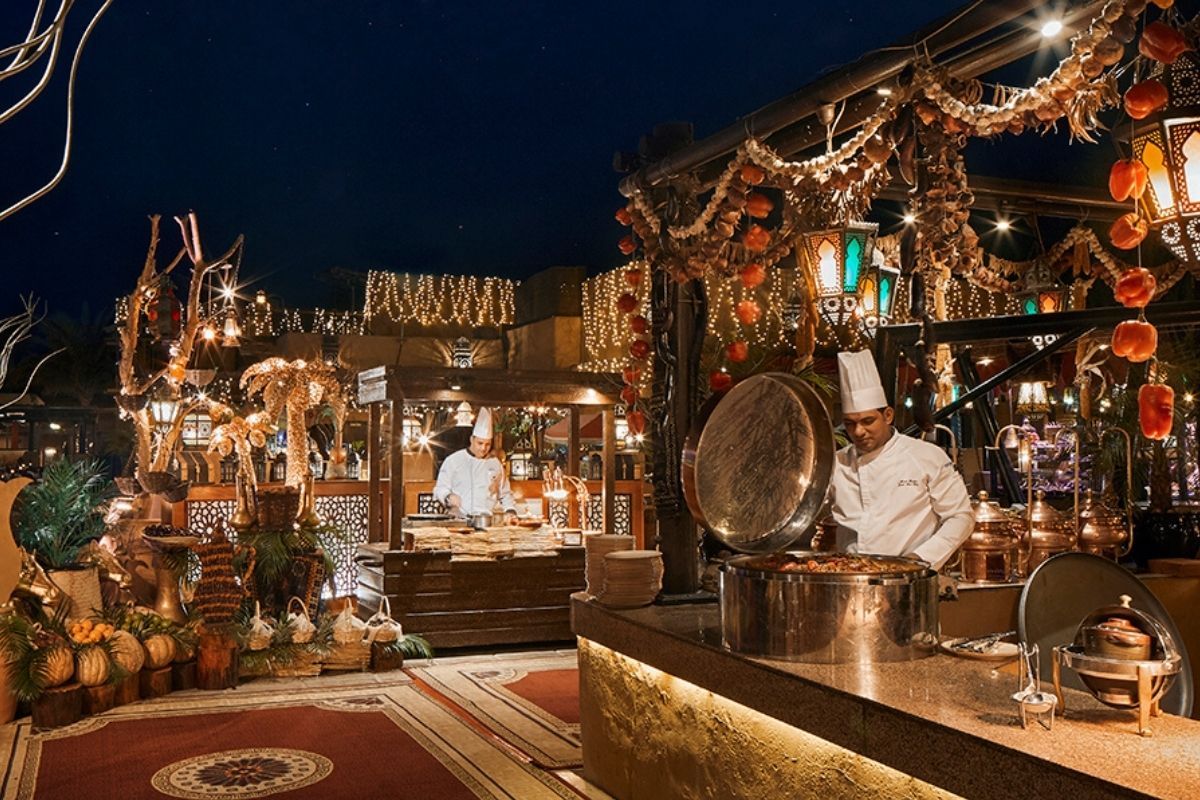 Looking for a starry night out this Ramadan? Give yourself an authentic Ramadan experience under the twinkling stars in the middle of the desert. Al Hadheera offers a lavish Iftar tent at the Bab Al Shams resort, a perfect escape from the city with their unique and exquisite cuisine. Experience camel shows, light music and more entertainment at this Iftar retreat. Prices for booking start at AED 299 and a minimum of 4 persons are required to make a booking.
For reservations: restaurants@babalshams.com, 04 809 6194
ARMANI Pavilion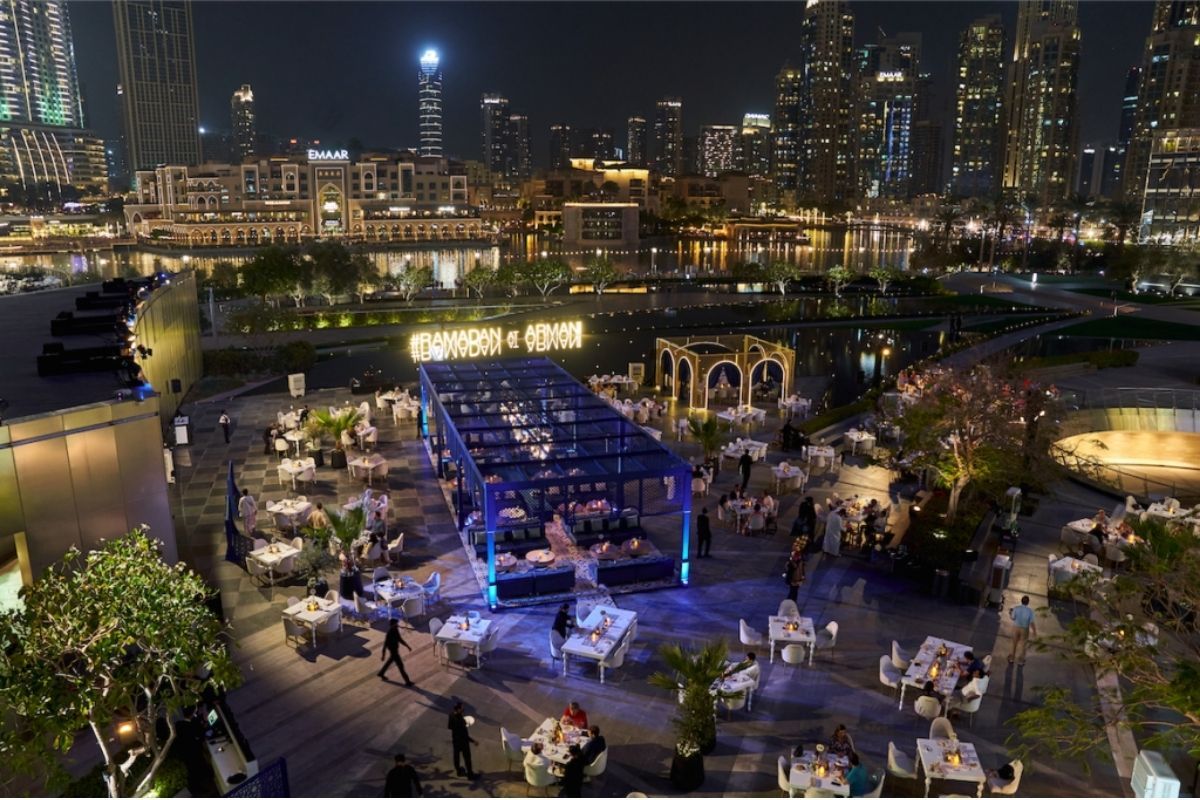 A sophisticated Iftar experience at the ARMANI Pavilion awaits you. A uniquely contemporary yet traditional Iftar buffet setup is the perfect way to splurge this Ramadan. Break your fast with your loved ones while you enjoy a multi-cuisine selection of assorted meals and Ramadan drinks priced at AED 295 per person.
For reservations: restaurant.reservations@armanihotels.com, 04 888 3666