Dubai's top tourist spots go beyond its shopping malls, theme parks, and astonishingly spectacular skyscrapers. This glamourous city is also home to many wildlife reserves and sanctuaries. One such sanctuary is the Ras Al Khor Wildlife Sanctuary is located just a few kilometers away from the bustling areas of Dubai in the wetlands of Dubai. Each year, this vast reserve serves as a breeding ground for crustaceans, mammals, and fish, but it is the flamingos who steal the show. If you look closely among the pink feathers, you might notice more colorful bird species.
Here is a complete guide on the natural wonder of Dubai, The Ras Al Khor Wildlife Sanctuary:
About Ras Al Khor Wildlife Sanctuary
Ras Al Khor Wildlife Sanctuary, also known as the "Cape of the Creek," is one of the world's natural wonders. It is a wetland of international significance and one of the few wetlands in the UAE with both fauna and flora. The area is approximately 620 hectares in size, with an ecosystem that includes mangroves, over 20,000 species of birds, pink flamingos, small islands, salt flats, and green ponds. It also has a variety of saline flats, mudflats, mangroves, and lagoons for the birds' nests and individual habitats. Aside from birds, it is home to crustaceans, mammals, reptiles, and fish. There's also osprey, kingfishers, sand racers, and other birds to see. Along with its diverse fauna, the area is home to a variety of plants that help to maintain the area's ecological balance. The most common species of fauna in the reserve are common reed, bean caper, and bead strings. Nature lovers, bird watchers, botanists, environmentalists, and photographers will enjoy this delicate vast ecosystem. Flora and fauna both add to the beauty of this natural reserve which makes Ras Al Khor Wildlife Sanctuary one of the best sanctuaries in Dubai.
What to Expect at the Ras Al Khor Wildlife Sanctuary: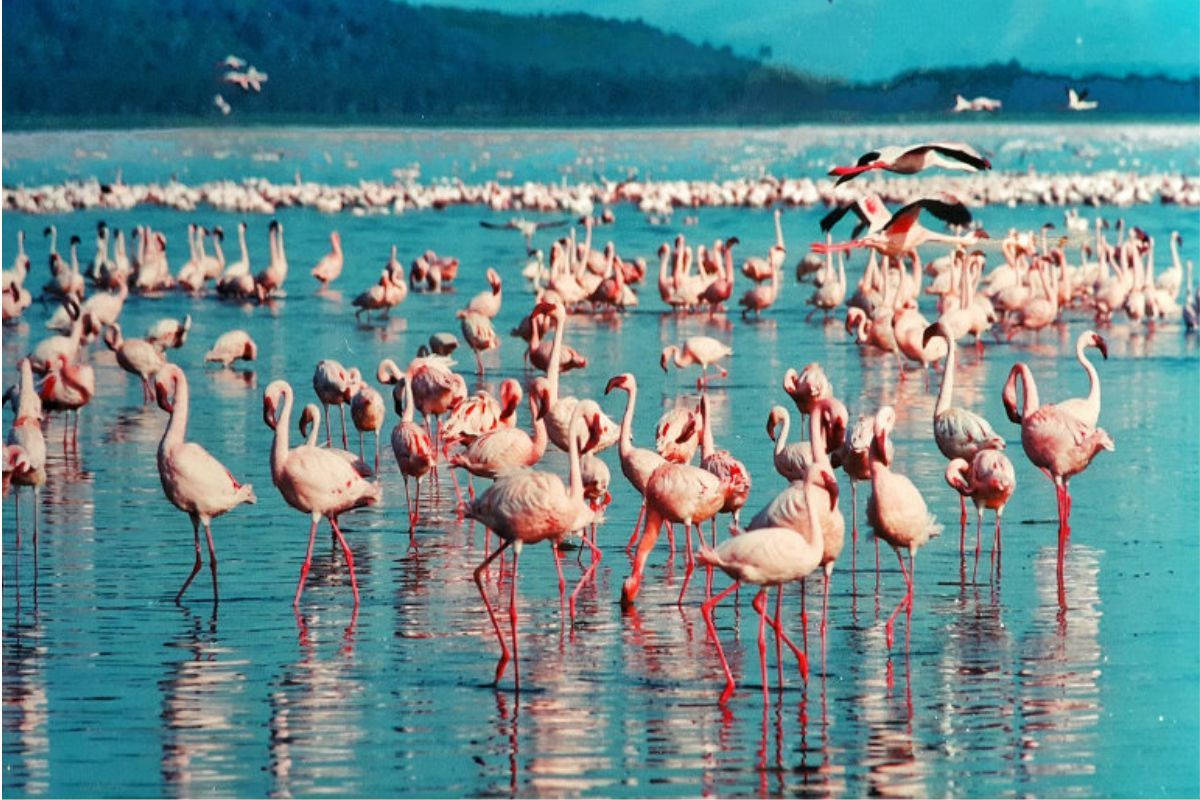 You will find a variety of plants and creatures that capture your attention as soon as you start exploring the conservation park. While you will be able to spot many dazzling assortments of species, the star bird of the Ras Al Khor Wildlife Sanctuary are the beautiful pink flamingos. There are three bird hides located within the sanctuary which UAE residents and tourists can freely visit during the open hours.
Without giving much away, here is a brief description of everything you can do at this wildlife sanctuary in Dubai:
Flamingo Hide
Flamingos take up the largest number of species in the sanctuary. Flamingos come in a variety of sizes and species, including the Greater Flamingo, which is the largest and most widespread living species in Africa, India, the Middle East, and southern Europe. Flamingos have their own hide due to their numbers, but they share their surroundings with other bird species such as Eagles, Avocets, Kingfishers, Herons, Teal, Spoonbills, and others. The Flamingo Hide is located at the sanctuary's second gate.
Mangrove Hide
This hide provides an excellent view of the mangrove forest and is an excellent location for viewing rare bird species. During peak summer, it can house over 400 birds, though many bird species migrate or hibernate to other areas for extended periods of time. Pacific Golden Plovers, Broad-billed Sandpipers, Greater Spotted Eagles, Pied Kingfisher, Demoiselle Crane, and Great Crested Grebe are among the popular and rare species that can be seen. From 10:00 a.m. to 3:00 p.m., you can also use a Leica telescope for bird watching. The Mangrove Hide is located at the sanctuary's first gate.
Explore the sanctuary's protected Flora and Fauna, which is home to over 450 species of fauna and 47 species of flora spread across the area's intertidal mud, sand flats, and mangrove swamps. Plants such as String of Bead, Red Thumb, Desert Hyacinth, Grey Mangrove, Bean Caper, and Salt Cedar can be found. At the sanctuary, you can also see various mammals and reptiles. They, like birds, are protected and sheltered. Black Rats, Cape Hares, Ethiopian Hedgehogs, and Arabian Red Foxes are among the mammals that can be found in the sanctuary. The sanctuary is home to Horned Vipers, Saw-Scaled Vipers, Sand Racers, Desert Monitors, Blue-Headed Agamas, and Fringe-Toed Lizards.
Aside from bird watching and being surrounded by flora and fauna, the Ras Al Khor Wildlife Sanctuary also offers educational tours. During special events, the Dubai Municipality provides educational programs, workshops, and awareness lectures. Sign up for an educational session if you happen to see one offered on the day of your visit. While visiting the Mangrove and Flamingo hides, you can also hire a Protected Areas Guide. The guides give interpretive talks and short sessions identifying the birds and species in the sanctuary.
The wildlife sanctuary also supports globally threatened water birds like Socotra Cormorant, Ferruginous Ducks and Social Lapwing each of which are listed on the IUCN Red List of Endangered Species.
Here is an overall count of the number of each species from the total number of species found at this wildlife sanctuary:
• 201 Birds
• 13 Mammals
• 14 Reptiles
• 145 Invertebrates
• 47 Flora
• 52 Fish
• 24 Species listed in the IUCN Red list of Threatened Species.
Some Lesser-Known Facts about Ras Al Khor Wildlife Sanctuary
• Ras Al Khor was established in 1985 and was designated as a protected area on March 1, 1998.

• The sanctuary is home to approximately 450 different species of fauna and 47 different types of flora.

• The wetland covers 6.2 square meters and includes lagoons, mangroves, mudflats, and salt flats.

• Ras Al Khor is home to over 500 species, many of which are endangered.

• This wildlife sanctuary is home to approximately 180 bird species.
Conservation and Management of Ras Al Khor Sanctuary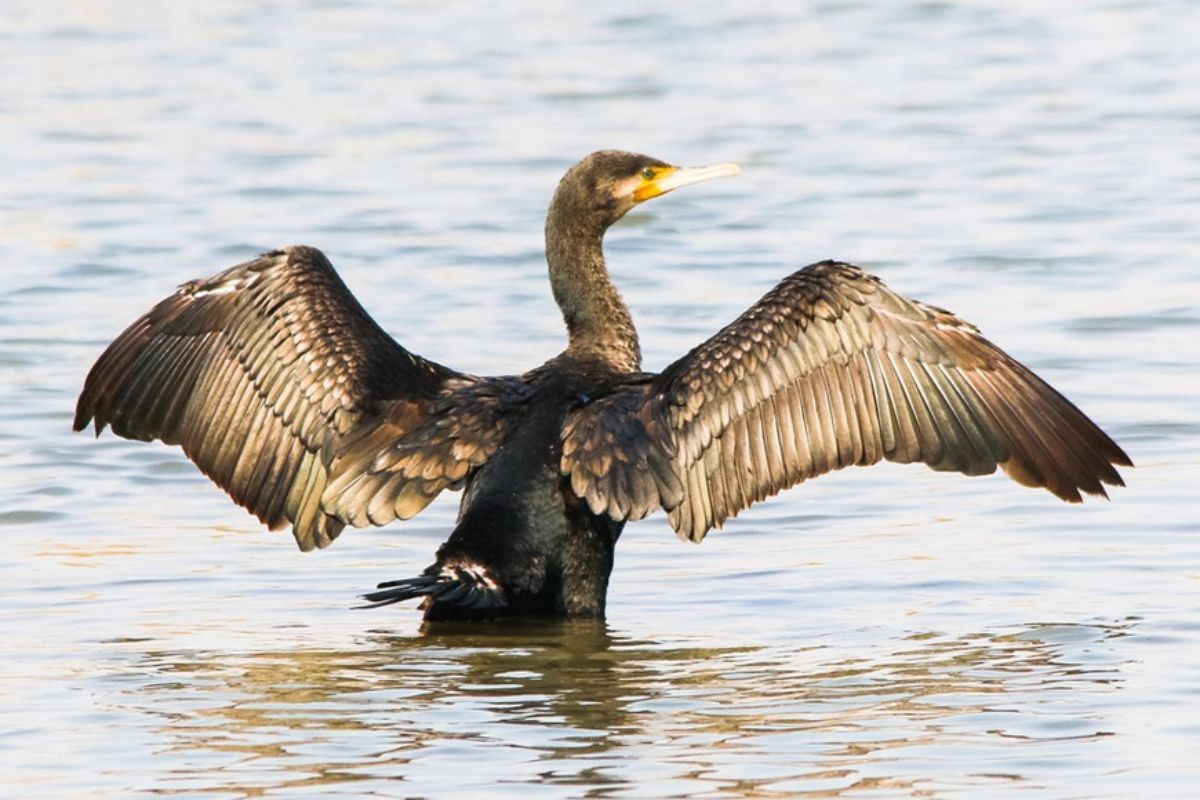 The sanctuary is maintained by Dubai Municipality, which also makes sure that the surrounding species and environment are protected. They have been successful in their endeavors thanks to good waste management, ongoing observation, and strong law enforcement. Animals are content to live in their natural habitat, mangrove saplings are continuously developing, and the purity of the water is preserved.
Location, Timings and Tickets
Ras Al Khor is located on Dubai Creek, just meters away from the city center. It is located at Ras Al Khor Road, Ras Al Khor Dubai, UAE. The Sanctuary is 11 minutes away from Dubai Creek Tower, one of the tallest supported towers in the world, and 15 minutes away from Dubai Frame, the biggest picture frame in the world.
The sanctuary is open in Winter (Oct- Mar) from 07:30 am to 05:30 pm and during Summer (April-Sept) from 06:00 am to 06:00 pm.
The Ras al Khor Wildlife Sanctuary doesn't have an entry ticket and is free of cost open to both tourists and residents of Dubai.
How to reach Ras Al Khor Wildlife Sanctuary
Ras Al Khor Dubai is located at the very end of Dubai Creek, but it is accessible by the city's main roads. You can easily reach it through public and private transportation. If you want to commute by bus, take busses 55, 61, 63E, E16 and X23 and then get down at Aden Street1- 01 Bus station which is a 14-minute walk away for the wildlife sanctuary. You can also drive or take a taxi, Uber or Careem and reach through the Rebat St. / D83 or Ras Al Khor Road / E44 in approximately 15 minutes. There is no direct metro and tram station that leads to the Ras Al Khor Sanctuary. The best option is to travel, by car, taxi or through the public busses.
Things to know before visiting
Here is a list of things that you need to keep in mind before visiting the sanctuary:
• Littering is prohibited in the sanctuary
• Hunting is strictly not allowed
• Pets are strictly forbidden to enter within the premises.
• Wear comfortable clothing
• Cameras are allowed inside but keep your phones on silent
• Groups and organizations need to book for an e-ticket from Dubai Municipality's website
• Follow the sanctuary instructions and guidelines and avoid flashing photography and keeping contact with the animals.
• To protect the safety of animals and cleanliness of the sanctuary Food and drinks are prohibited in the premises.
Best Time to visit Ras Al Khor Wildlife Sanctuary
The best time to visit this Sanctuary is during the winter season. This comes in the month between December and March. Weather will be cool and pleasant, and it is the best period to spot out migratory birds that comes from African countries to visit their winter homes. You can also see pink flamingos occupy their special space in this nature's reserve during this time.
Things to do near Ras Al Khor Wildlife Sanctuary:
• Dubai Creek Harbour
• Dubai Creek
• Creek Park
• Children's City
• Dubai Frame
• Dubai Dolphinarium
• Abra Ride
• Dubai Museum
• Dubai Creek Golf & Yacht Club
• Museum of Illusions
• Fahidi Neighborhood
• Old Souk