Dubai has an unbelievably massive variety of cuisines and culinary options. Seafood is an extremely popular food choice that is a favorite of many food lovers in Dubai. Which is why there are so many seafood restaurants all around the city. Seafood includes many delicious dishes like crabs, lobsters, prawns, fish, sushi and many more. No matter what kind of seafood dish you like Dubai has some of the best seafood restaurants so you can be assured that the taste is going to be heavenly, nevertheless.
Get ready to indulge into some of the finest seafood dishes you've ever had. Here are some of the best seafood restaurants in Dubai.
1. Nobu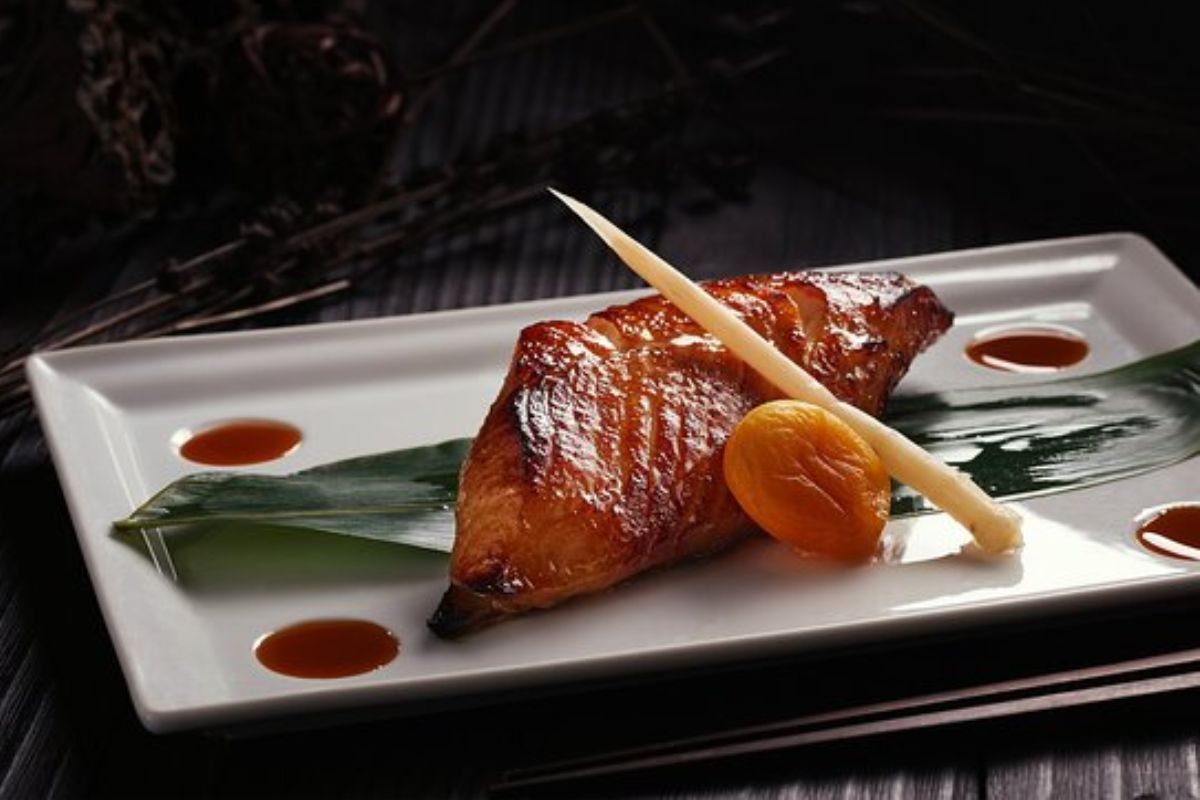 Nobu is one-of-the-best seafood restaurants in Dubai as selected by the Michelin Guide. It is a Japanese restaurant owned by celebrity Chef Nobu Matsuhisa that takes you on an unforgettable culinary journey. It is also a favorite of many celebrities and has even hosted celebrity fans like Jennifer Lopez. Diners are served a fusion of traditional Japanese dishes with Peruvian influences. Their entire menu is packed with delicious flavors, the sushi bar and sake lounge are the most impressive sections. A highly recommended dish at Nobu is their signature 'Miso-marinated Black Cod'. Other dishes include 'Lobster with honey truffle sauce', 'Roasted baby chicken with cabbage spicy lemon sauce', 'Lobster with wasabi pepper', 'Wagyu beef tacos' and more.
Location: Ground Level, The Avenues, Atlantis
Timings: Saturday to Thursday: 06:00 pm – 11:00 pm | Friday 12:00 pm – 03:30 pm and 07:00 pm –12:00 am
Cost for 2: AED 460 (approx.)
2.  Pierchic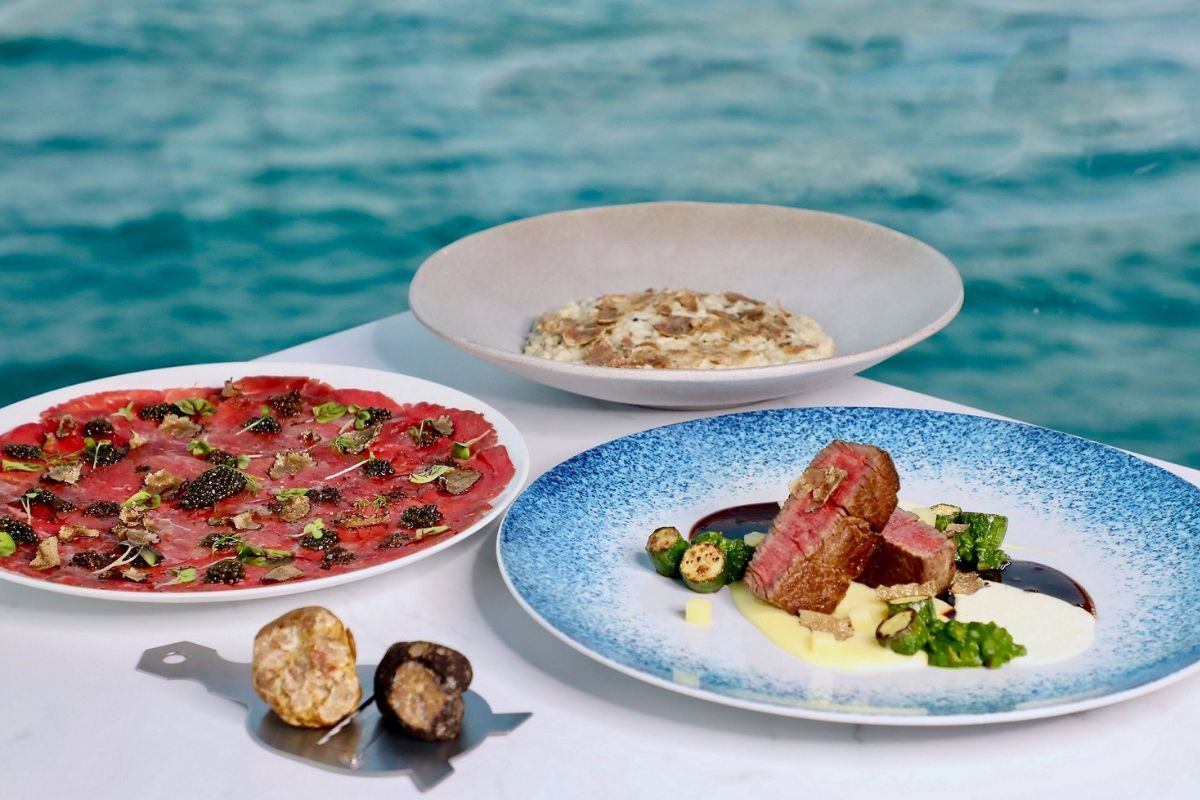 Pierchic's dreamy location and its unique Mediterranean take on seafood is what makes it one of the best seafood restaurants in Dubai. This fancy spot is also considered as one of the best outdoor restaurant spots in the city. The restaurant uses fresh and simple ingredients that create culinary magic without overdoing it. Perfect flavours coursing throughout the menu, dimly lit ambience and being set over the ocean make the food and the ambience the stars of the show, giving you an epic dining experience. Some of the dishes you must try are 'Tartare di riccola', 'Tartare di Tonno', 'Oscietra royal caviar', 'Fritto Misto', 'Polpo Grigaliato', 'Branzino e panzanella' and 'Salmone allo yogurt'.
Location: Al Qasr Hotel, Madinat Jumeriah Average Cost for two: AED 1200
Timings: 01:00 pm - 11:30 pm
Cost for 2: AED 1200 (approx.)
3.  Aprons & Hammers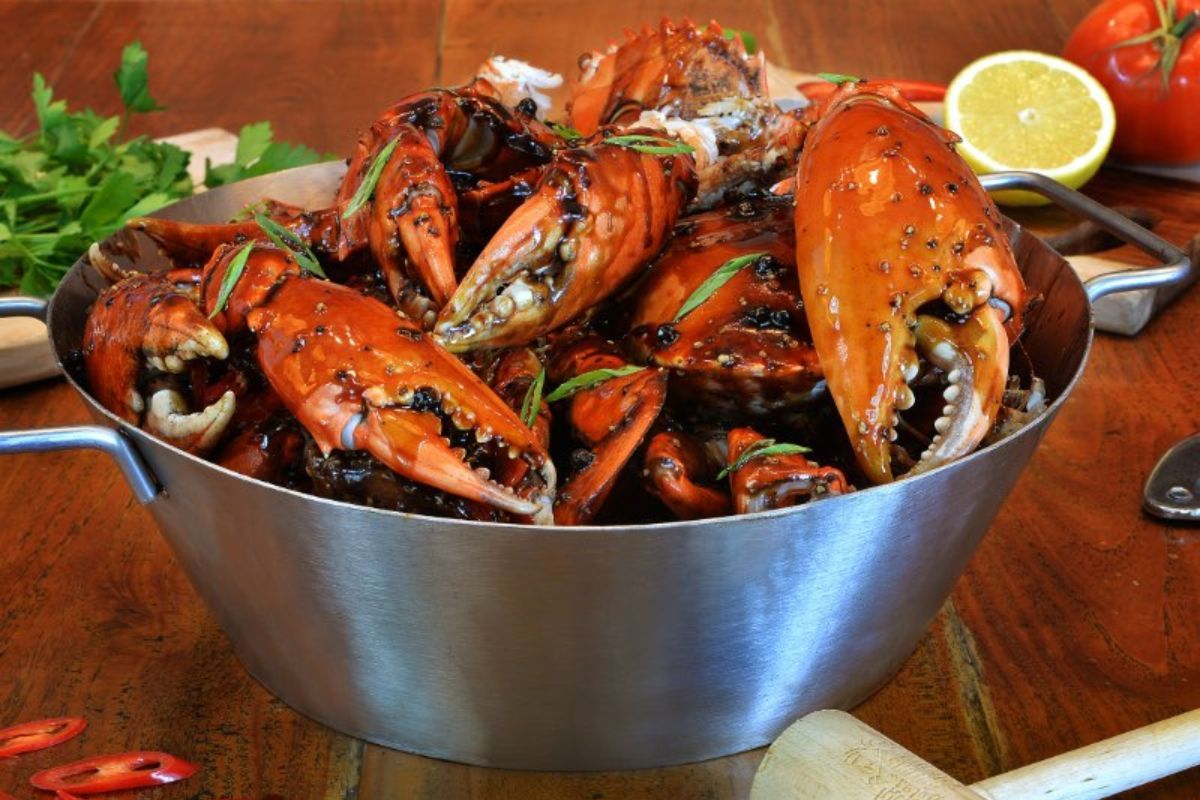 If you love crab, then this is the place for you! Aprons & Hammers is one of the top seafood restaurants in Dubai for crab lovers. The restaurant serves freshly caught crabs, mussels, lobsters, and jumbo shrimps with the chef's special dipping sauce. Its newest branch in Palm Jumeriah is one of the best restaurants in Palm West Beach. Everything comes with knives, pliers, and other tools to help you crack your way through the fleshy and yummy goodness. It sure does gets messy, but if you want to avoid that, you can opt for less daunting dishes like the 'Goan fish curry' or 'Crab cakes'. Other dishes that are a must try are 'Firecracker Prawns', 'Grilled Calamari', 'Salt and pepper squid', 'Snow crab bucket', 'Shrimp Bucket', 'Whole grilled sea bass', 'Lobster Roll', 'Shrimp tacos', 'Maki rolls', 'Hammertime Cake' and 'Banana Foster Crème brulle'.
Location: JBR, Jumeirah 1, Palm Jumeirah
Timings: 12:30 pm- 12:30 am (JBR)
10:00 am – 12:00 am (Jumeirah 1)
12:00 am – 12:00 am (Palm Jumeirah)
Cost for 2: AED330 (approx.)
4   BU QTAIR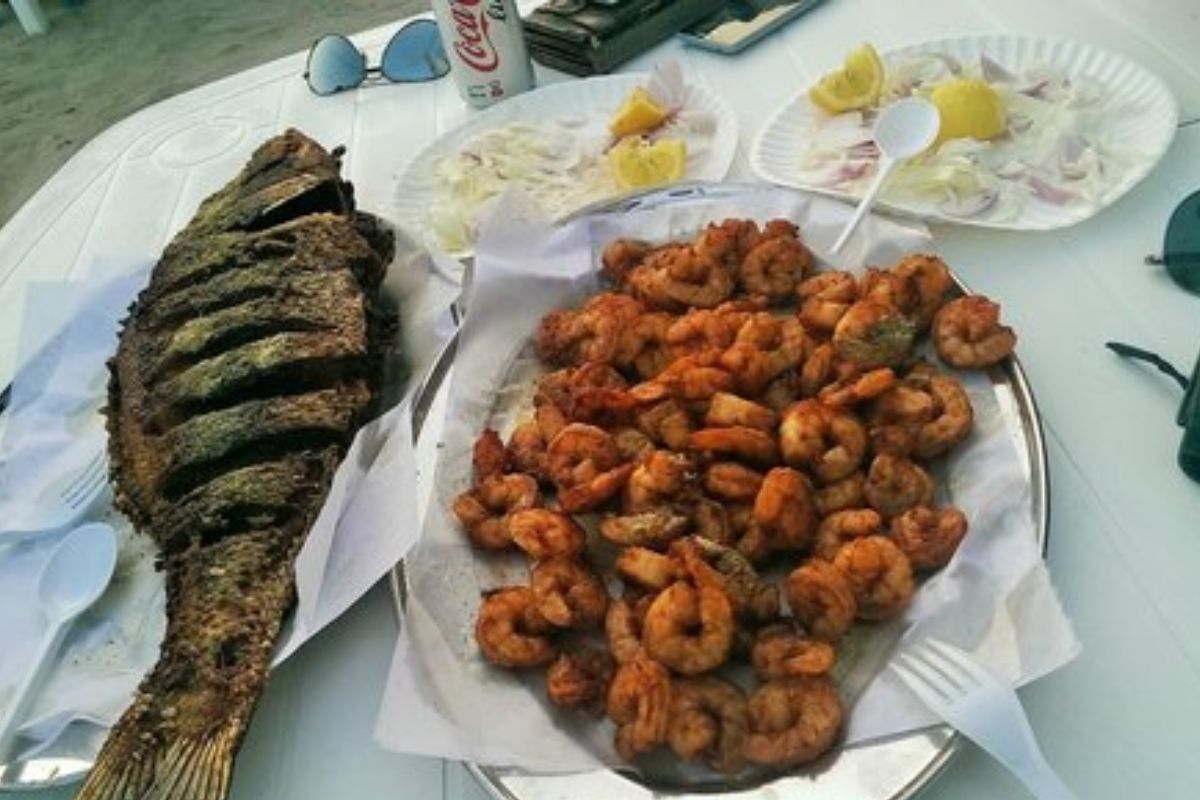 Bu Qtair is popular for its utterly delicious marinated hammour, chilli prawns and fried pomfret. This seafood restaurant has been operating as a Porta Cabin and their customers are seated on stools placed on the road and the food is served on plastic tableware. It was featured by the culinary genius Anthony Bourdain which cultivated superstardom for this humble seafood shack. Their menu includes simple yet very tasty dishes, Their Fish fry and Shrimp fry are a must, and it can be paired with white rice or some khubz. Hurry up and get there fast. The queue can get exceptionally long which speaks volumes of its popularity.
Location: Street 4D, Opp Fisherman's Accommodation, Umm Suqeim
Timings: 11:30 am - 11:30 pm
Cost for 2: AED 120 (approx.)
5. Joe's Crab Shack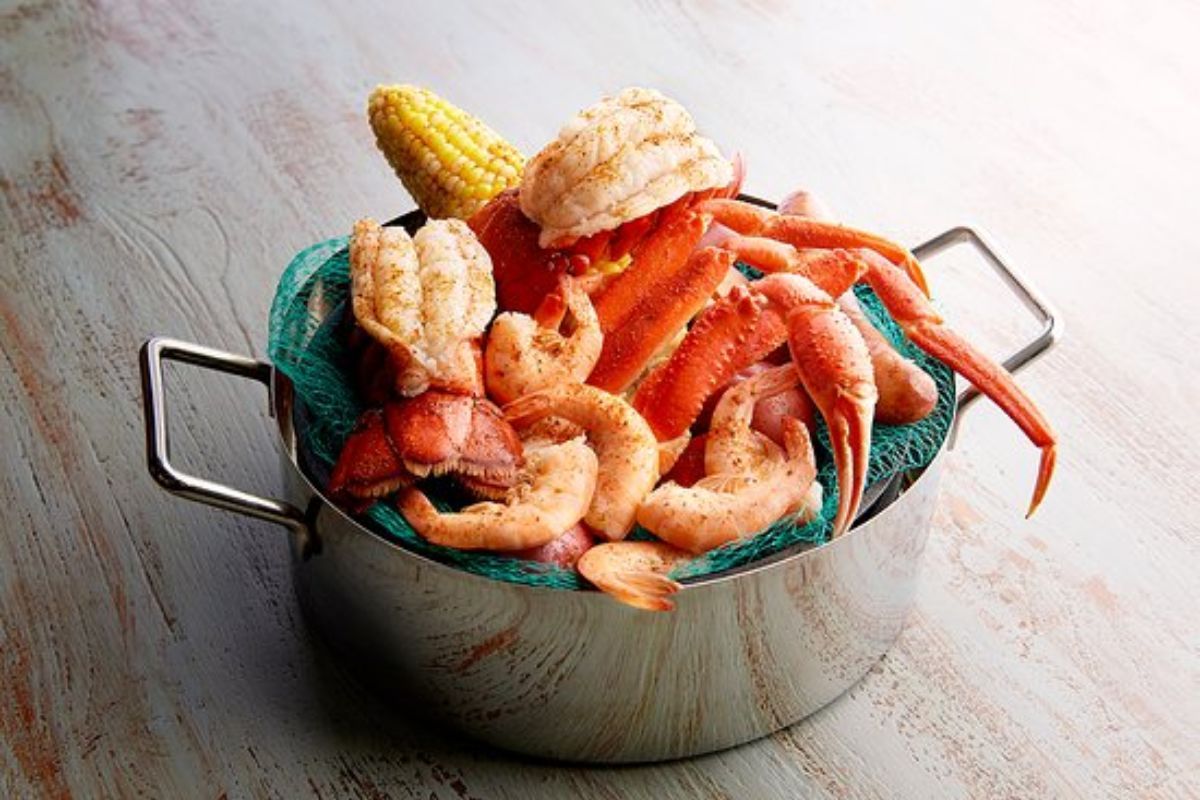 No matter what time you walk into any of Joe's Crab Shack branches in Dubai, you'll always find it crowded. This seafood joint is a favorite amongst foodies of Dubai and is considered as one of the best restaurants in Dubai Festival City. Once you get a taste of this Miami-themed seafood restaurant you'll too become a fan. Joe's Crab Shack brings you an exciting menu full of delicious seafood dishes that is worth every penny. You can't miss ordering the 'Rajin Cajun' and the 'Great Balls of Fire' when you visit this restaurant. Other dishes you must try are 'Crabby Pasta,' 'Lobster Pasta', 'Captain's Plate', 'Shrimp trio', 'Maine Grill', 'Ribs & King Crab', 'Lobster Burger', 'Redfish N Lobster', 'Cheesy lobster & fries' and 'Sea turtle sundae'.
Location: Dubai Mall, Festival City Mall
Timings: 10:00 am- 12:00 am
Cost for 2: AED 270 (approx.)
6. The Maine Oyster Bar & Grill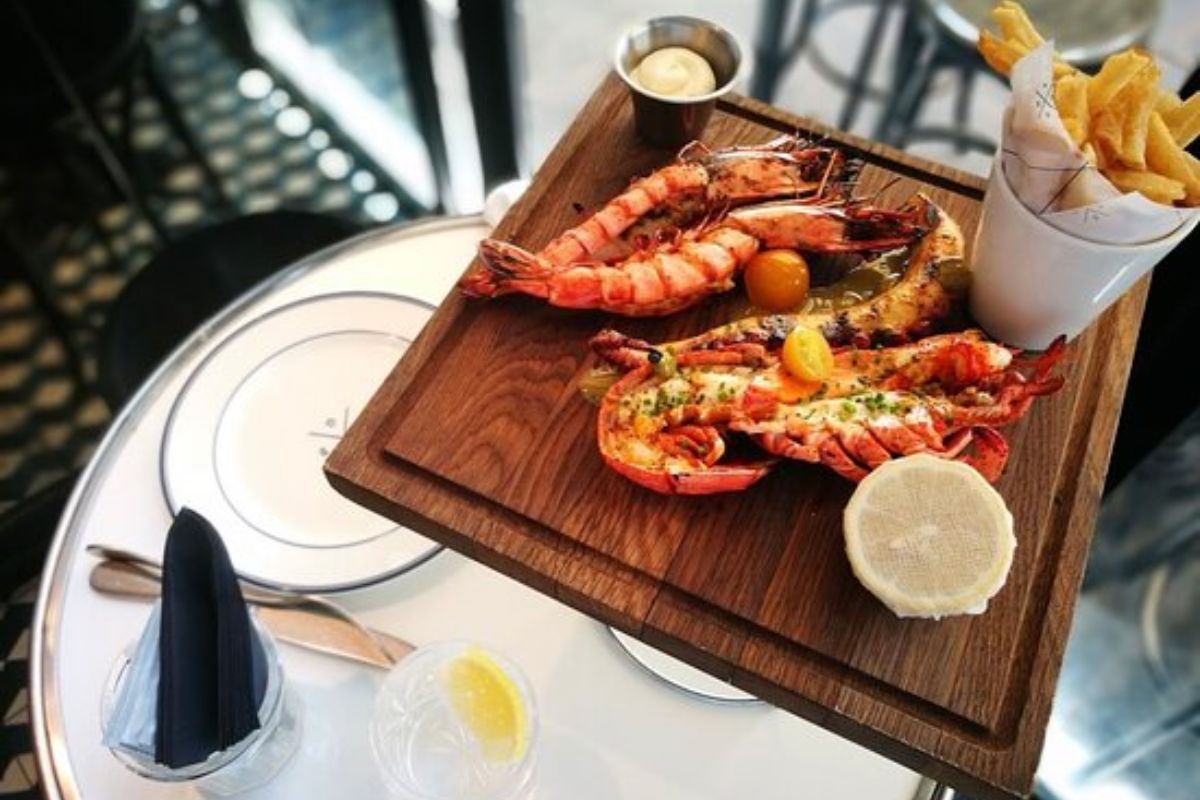 If you are craving oysters, then JBR's popular spot The Maine Oyster Bar & Grill is the place to go. This uber-chic restaurant serves you an electric surf and turf menu that deeply appreciates the delicacy of oysters and the richness of fish. It is the go-to spot for seafood lovers in Dubai. Oysters are the main highlight of the menu especially their 'Dibba Bay Oysters' but you can also get Fish Tacos, Raw Fish Tacos, Raw Dishes and Lobster Rolls. You can also find a fine collection of wines and quirky cocktails on the menu which complements the delicious seafood dishes giving you one of the finest seafood dining experiences in Dubai. Other dishes you must try are 'Chargrilled Octopus', 'Burrata', 'Spicy Shrimp Linguine', 'Angry Lobster Pasta', 'Pan Seared Tuna Rare', 'Lobster poutine' 'Mussels Mariniere' and 'Sticky toffee pudding'.
Location: DoubleTree by Hilton, Jumeirah Beach
Timings: 12:00 pm - 12:00 am
Cost for 2: AED 545(approx.)
7.  101 Dining lounge & bar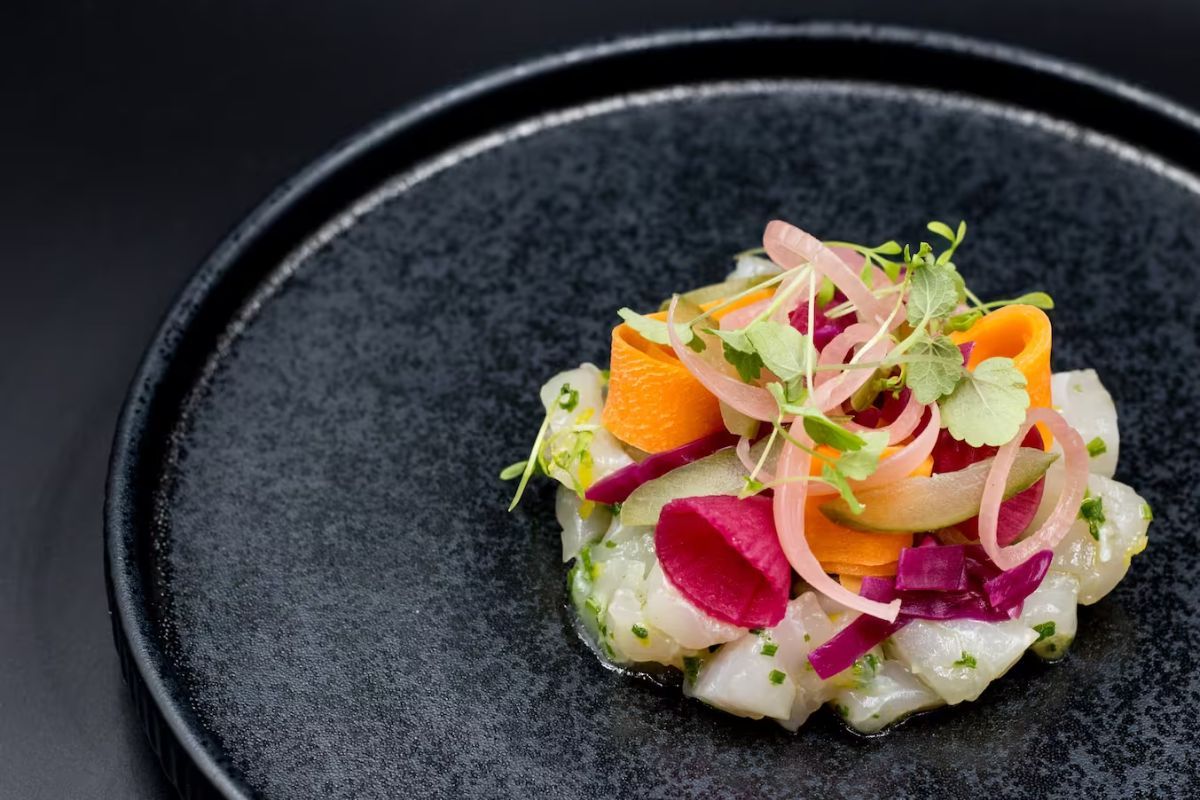 Enjoy delicious food with spectacular views of Dubai. 101 Dining Lounge is a contemporary fine dining restaurant that serves an extensive menu of seafood delicacies. This hidden gem is one of the top seafood restaurants and Bars in Dubai that offers you a menu filled with flavors that you can enjoy with the picturesque views so Dubai. You can expect plenty of mouth-watering sea food dishes including a raw bar and a seasonal catch of the day. Their 'Steamed Upside-Down Cheese Soufflé', 'Spicy Tuna Tartare', 'Oriental Style Marinated Baby Chicken', 'Seafood linguine', 'Whole roasted cauliflower', 'Iced coffee parfait', 'Fried Cheese Ravioli' and 'Pizzetta artichoke' are some of the best you'll ever try.
Location: One &Only the Palm, Palm Jumeirah,
Timing: Mon to Sat noon to 1am.
Cost for 2: AED 580 (approx.)