Dubai Holding announced that the  fourth season of Hatta Resorts and Hatta Wadi Hub will open to the public on 1 October 2021 and will run until 30 April 2022.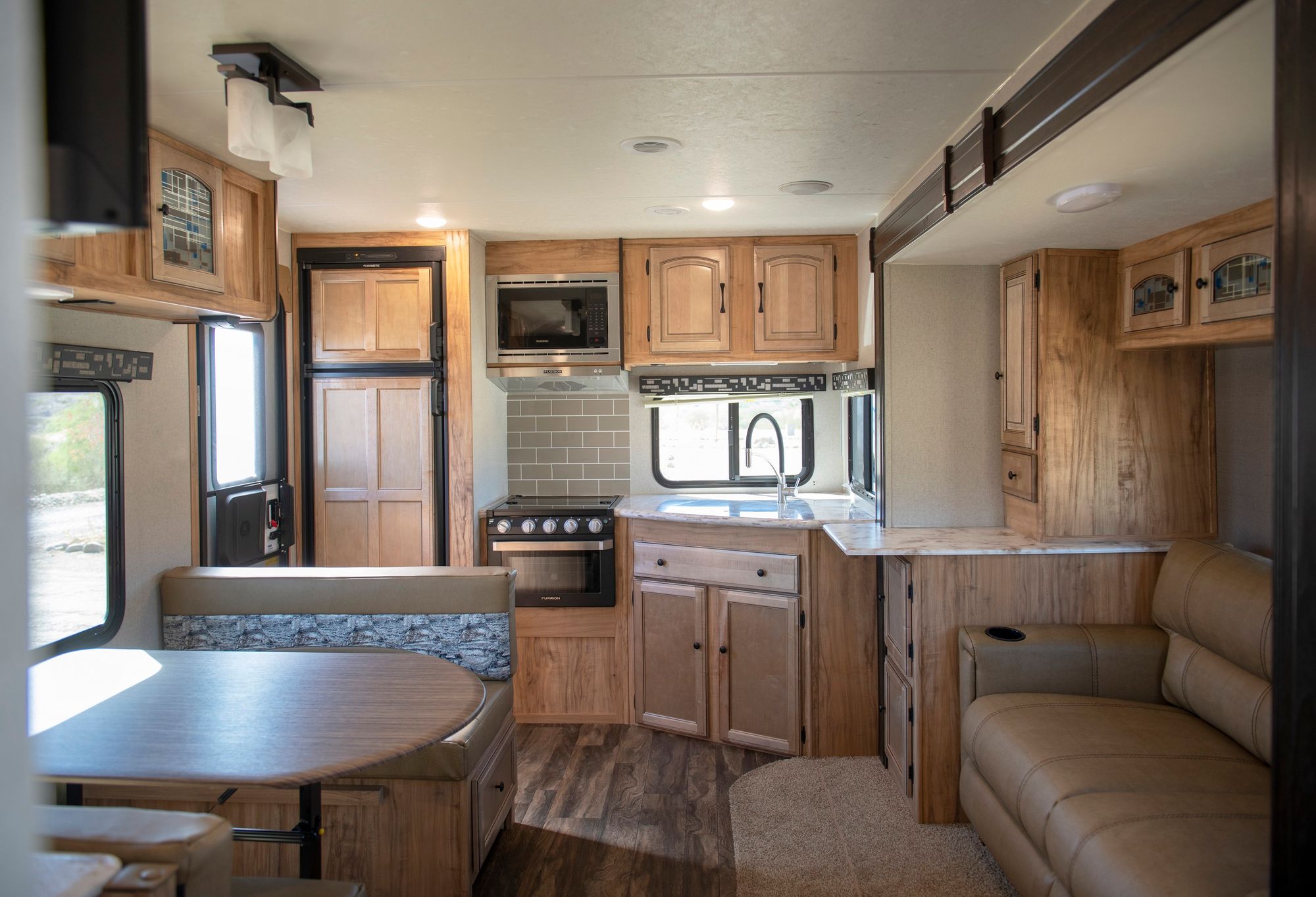 The fourth season of Hatta includes the launch of Hatta Caravan Park, the first luxury caravan park in the region. Featuring 11 luxurious, bespoke caravans on offer with a deluxe interior and providing a range of amenities including a television, a kitchenette and free WiFi access. Each Caravan is designed to accommodate up to two adults and two to three children. Caravan price starts at AED 1,350 per night.
Hatta Dome Park is one of the other latest additions to the unique glamping experience in Hatta. It comprises 15 dome-shaped, permanent luxury tents designed with panoramic windows offering majestic views of the Hatta Mountain range. The rooms come with the full range of amenities for two adults and two children.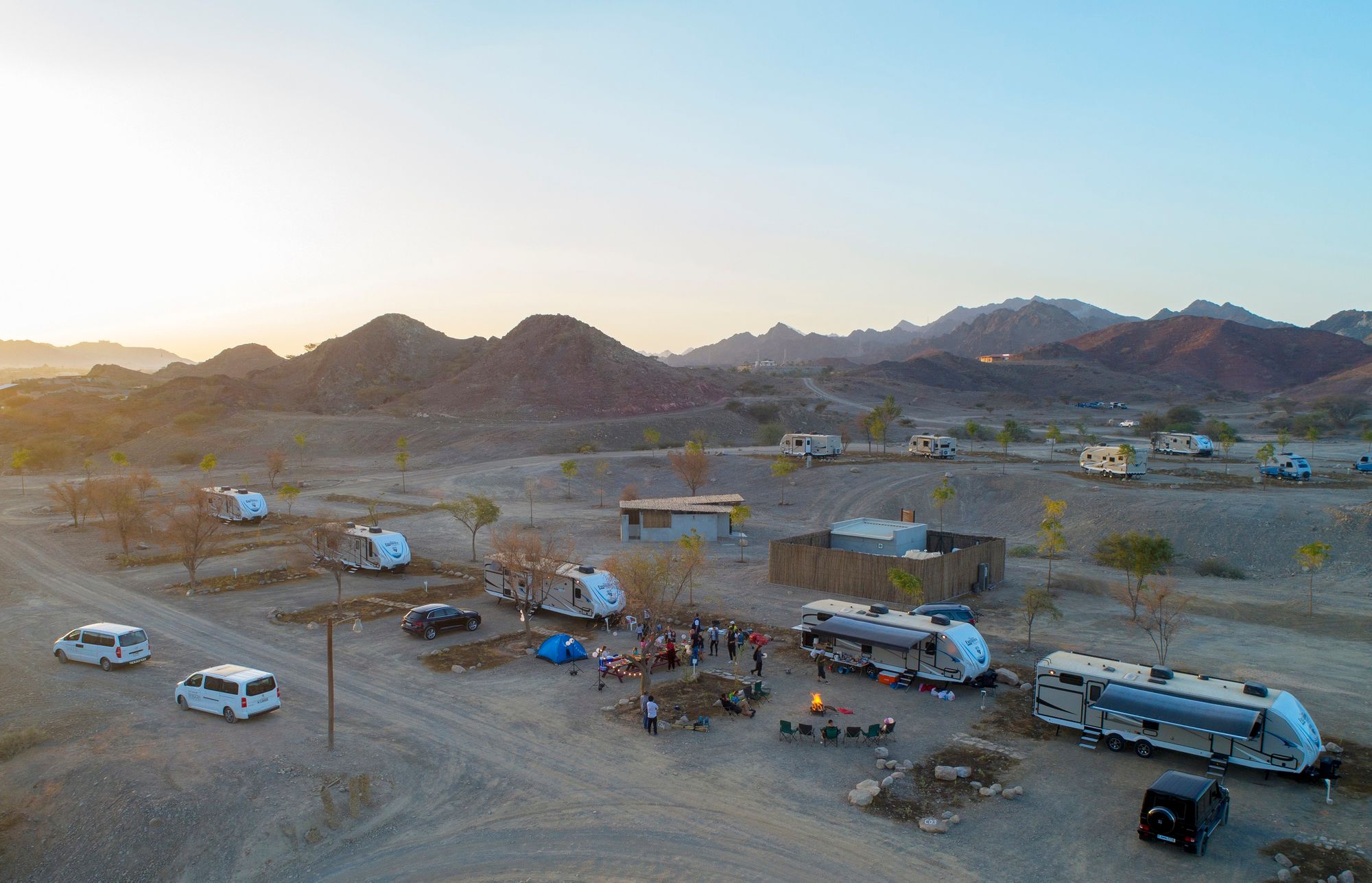 Hatta is also home to the first glamping trailers and mountain lodges in the UAE, with two distinctive accommodations, Hatta Sedr Trailers Resort and Hatta Damani Lodges Resort, designed to provide a picture-perfect nature escape.
Visitors also have the option to enjoy camping under the stars at the main activity centre, Hatta Wadi Hub, where they can choose between 18 camping areas to pitch their own tents and 10 spots to setup their own caravans. These camping experiences can be availed at AED 129 midweek and AED 199 weekend for visitor tents, and AED 299 midweek and AED 399 weekend for bring-your-own (BYO) caravans.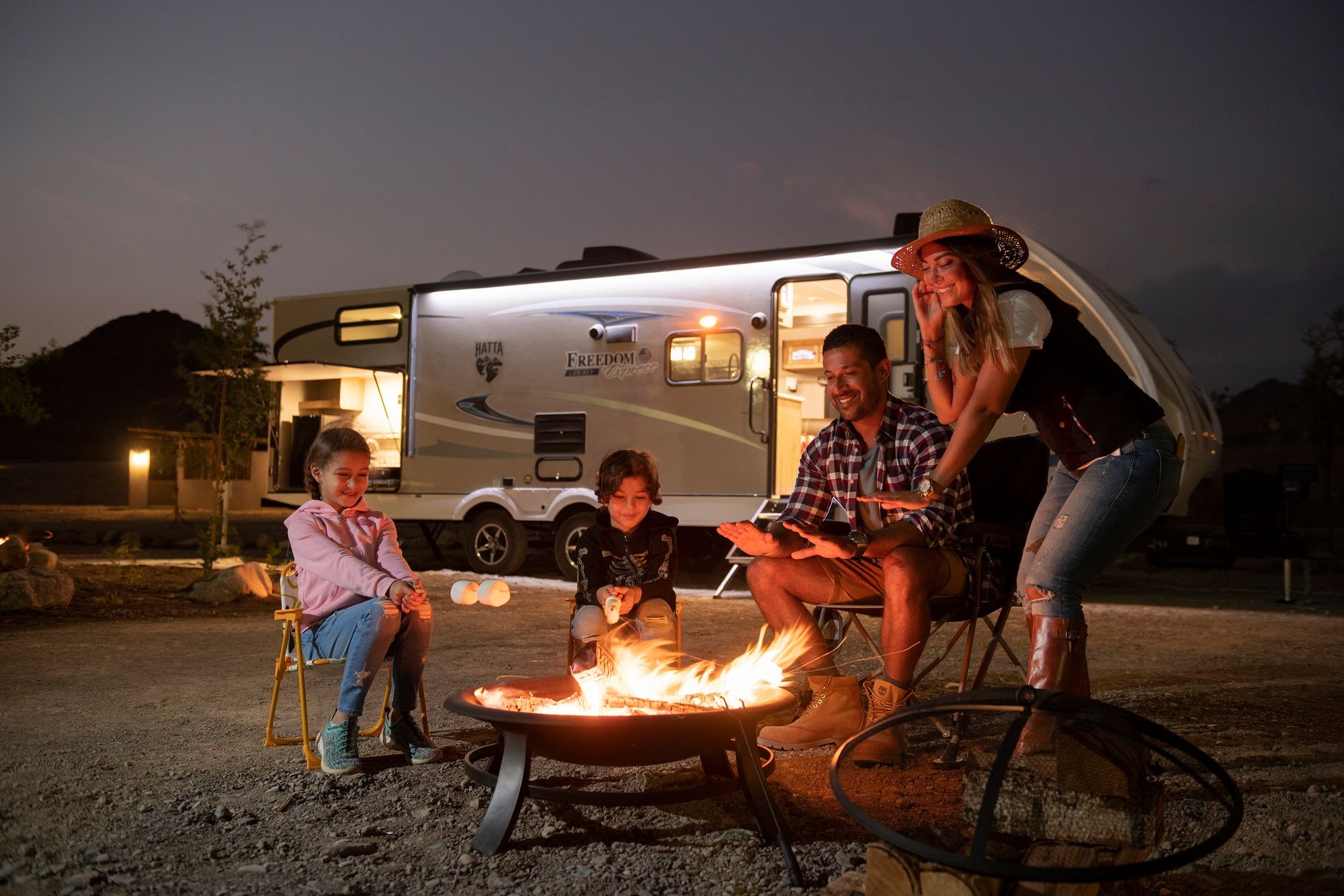 Visitors can enjoy the eye-popping scenery and idyllic nature surroundings in Hatta through various exciting activities while simultaneously indulging in authentic Emirati culture, exploring the heritage of Hatta and discovering some of the oldest archaeological areas in the UAE including Hatta Falaj and tombs.
Hatta Wadi Hub offers a wide set of activities that caters to different interests. This season, Hatta's Inflatable Obstacle Course, a new thrilling activity will be introduced to the Hub. The region's largest inflatable obstacle course will span over a distance of 500m. Hatta Wadi Hub also introduces a new form of thrilling mobility with Rovers, the new 4-wheel off-road electric scooters, allowing guests to hit the rocky terrains and explore the mountains in style and comfort. These Rovers provide a sense of ease and excitement for those who are not typically interested in mountain biking experiences. Another addition to this season is introducing E-bikes by Hatta Wadi Hub Mountain Biking shop for those looking to hit the rugged trails. The bikes power automatic forward drive and reduce pedal pushing.
Some of the most popular activities launched last season were: Twin Zipline with dual lines to race 350 metres from the top of the mountain straight to the activity Wadi; Hatta Drop In, a first-of-its-kind experience that combines sliding into the water with donuts, skis and body boards; Cannon, a human slingshot designed to achieve speeds of nearly 100 km/hour for thrill-seekers looking for more than bungee jumping; and Tube Sliding by gliding down the hillside on a tube guaranteeing an adrenaline rush.
Hatta Hiking Trails, a 32.6-kilometre ability-graded set of hiking routes, is one of the most desirable activities in the area. It offers a unique opportunity to experience the beauty and serenity of the mountains from up close. The trails, which start from the Hatta Wadi Hub, comprise four colour-coded routes of various difficulty levels, for beginners through to experienced hikers and off-road runners. The routes are Green, Blue, Red and Black, ranging from easiest to hardest. Together, the Hatta Hiking Trails form the longest sign-posted hiking routes in the UAE.
For more information about Hatta, to book a stay or book a spot for your own tent or caravan during the upcoming season, please visit http://visithatta.com/en/.
News Source: Government Of Dubai Media Office