Dubai is well-known for its innumerable shopping malls and outlets. Everyone can find something to their liking, from large malls with a long list of upscale retailers to budget-friendly stores.  Another popular shopping destination in Dubai is the Outlet Mall which is the UAE's first concept mall.  According to Forbes, it is one of the top five malls in Dubai and a convenient shopping location for residents of Dubailand. If you plan to visit this shopping paradise, here is a comprehensive guide to the Outlet Mall in Dubai.
About Outlet Mall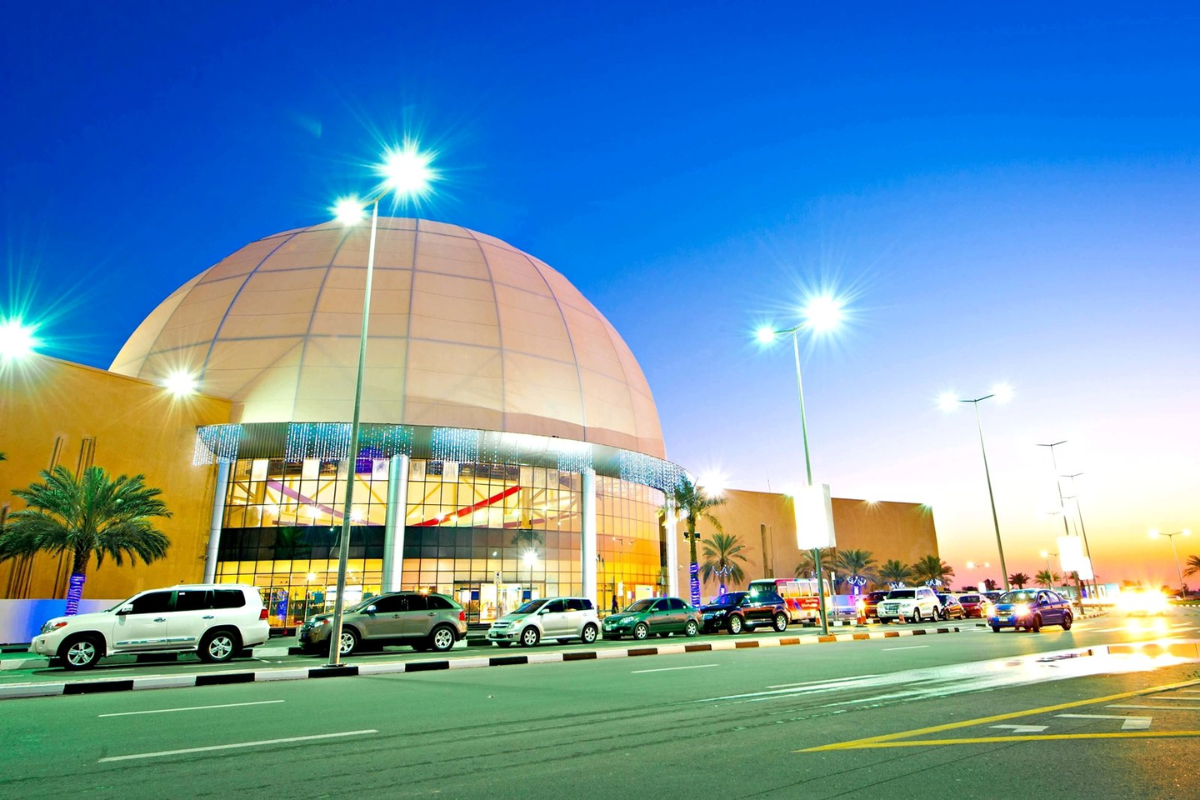 The Outlet Mall Dubai is one of the most significant and a one of its kind mall in the city. It is owned by the Al Ahli Holding Group and is the first concept mall in UAE.  Located away from the city's hustle and bustle and central hubs, it is the ultimate shopping destination to shop quality products at an affordable price. You can find everything you've been looking for at competitive prices, as well as let's you enjoy breathtaking views of the entire city of Dubai. This wonderful and distinct location is also a major tourist spot in as it offers many activities besides shopping and receives thousands of visitors every day. It has over 1,200 premium international brands available in 240 stores, all with discounts ranging from 30% to 90%
Shopping at Outlet Mall Dubai: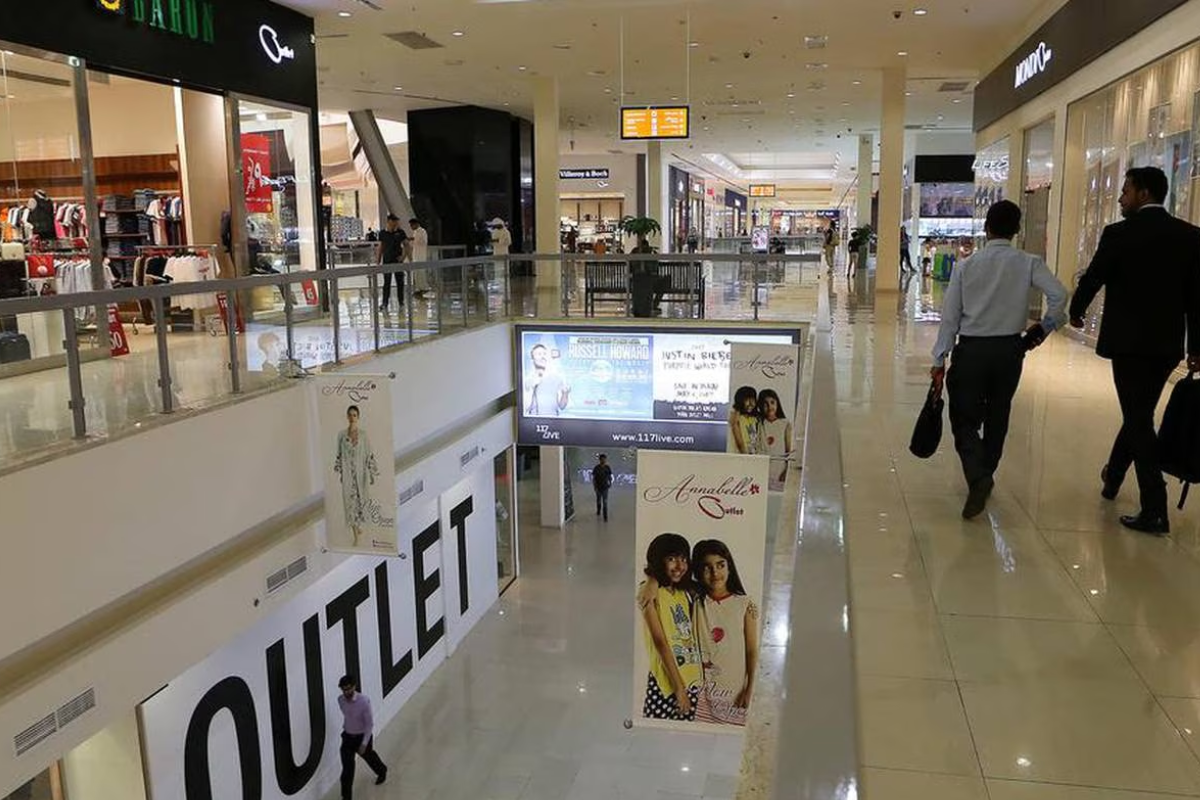 When it comes to shopping in Outlet Mall, there is no shortage of choices for you.  From well-known women's fashion labels to menswear and homeware you'll find it all here! Here are the things you can buy at Outlet Mall and the brands you can find:
Women's Fashion: There are several high-end women's fashion outlets at Outlet Mall where you can shop different kinds of tops, dresses, jeans, gowns, blouses, shirts and more at the various factory outlets. Some of these include – Burberry, Calvin Klein, Mango, Vero Moda, Brands 4 U Accessories Outlet and Elisabetta Franchi Outlet. These Women's fashion outlets stores offer you amazing discounts ranging from 30-75%. So whenever you get the urge to shop for new clothes at an affordable price, you know where to go!
Men's Fashion: There are several high-end men's fashion outlets at Outlet Mall where you can shop different kinds of shirts, pants, t-shirts, jeans, shorts, belts, blazers, suits and more. Some of these include – Levi's Strauss, Tommy Hilfiger, Superdry and Gio Ferrari Outlet which carries sports and classic menswear lines. You can avail up to 30-70% off discounts on these man's fashions stores.
Watches, Shoes & Jewelry: Besides clothes and fashion accessories you can also shop for watches, shoes and jewelry. Few of the stores you can find here include - Rivoli, Aldo, Charles & Keith, Pandora, Nike, Hush Puppies and more. You can also find not one but two Adidas outlets – one is a factory outlet where you'll find all the accessories, footwear and apparel for sporty fashion lovers and the other is an Adidas Original outlet which carries an exclusive range by Jeremy Scott along with regular Adidas accessories. There is also beauty and cosmetic brands' factory outlets at the mall including Inglot and Rituals. You can find an exciting discount of up to 35- 70% off on these brands at the Outlet Mall.
Homeware: If you are looking for good quality homeware, you can check out the following outlets at the outlet mall - Native Art Gallery Outlet which features crafts from South Africa, Australia and America and has handicrafts, jewelry, drums, baskets and even designer clothing. The Tchibo Outlet is another homeware outlet that first started off as a coffee outlet and is now selling kitchen items, electronics, sports equipment and even fashion apparel. Shop quality homeware products at an affordable price only at Outlet Mall Dubai!
Few other stores you can find at Outlet Mall are:
· Beverly Hills Polo Club
· Carolina Herrera
· Coach
· Crocs
· DKNY
· Dolce & Gabbana
· Fendi
· Guess
· Hackett
· Boss
· Lacoste
· Mont Blanc
· Puma
· Ralph Lauren
·  Reebok
·  Sacoor
· Tod's
· Under Armor
·  U.S Polo Assn
Outlet Mall Gift Vouchers and Outlet Plus Card
Use the Outlet Mall Gift Voucher to treat yourself or your loved ones. This voucher can be used by anyone to  start their shopping spree at Outlet Mall. It is redeemable at any of the 240 stores at the mall. The vouchers are available in AED 25, AED 50, AED 100, and AED 500 denominations. This one-year-validation voucher is offered at the customer service desk on the mall's first floor. Another great way for shopaholics to save money is with the Outlet Plus Card! The card is only valid for one day and comes with a list of participating businesses. The Outlet Plus Card is also available from the first-floor Customer Service Desk.
Restaurants and cafes at Outlet Mall: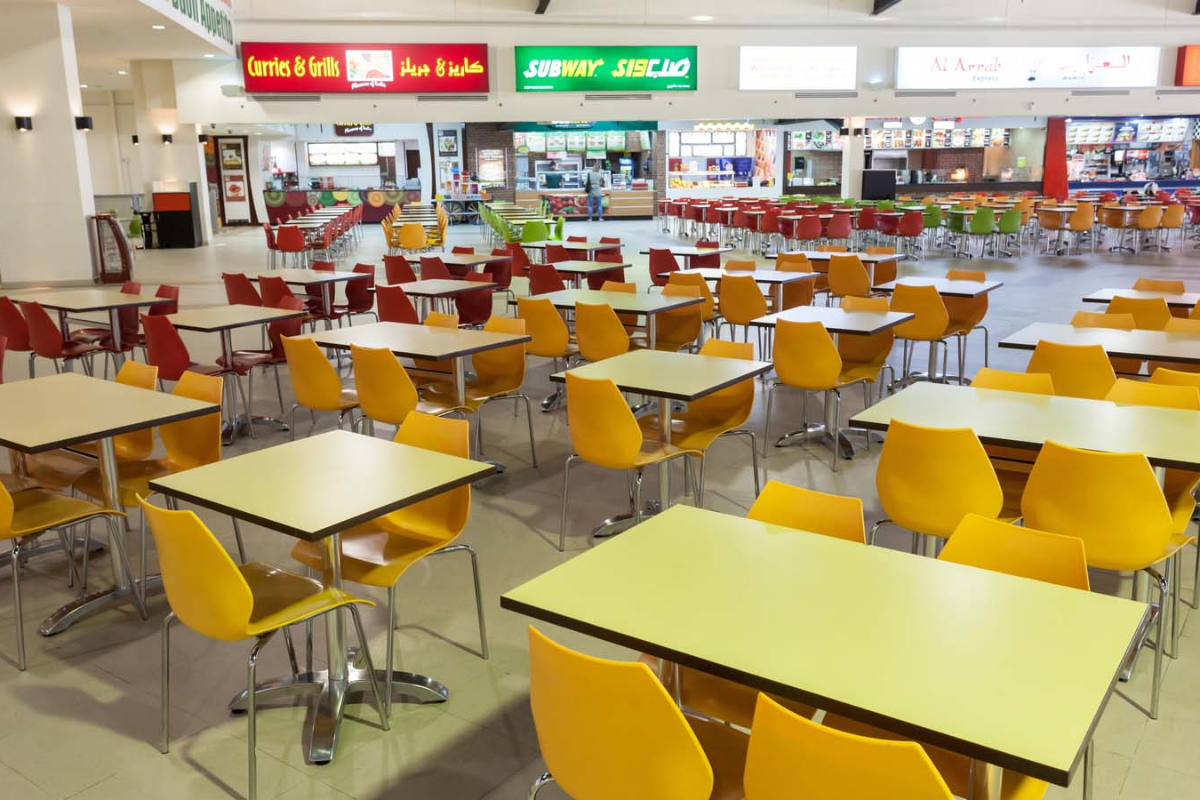 This shopping center has a plethora of restaurants. This means there are numerous food and beverage establishments to choose from if you need to recharge yourself after all your shopping. Here are the most popular restaurants at Outlet Mall:
Little Manila: Little Manila is a Filipino restaurant in Outlet Mall which is famous for its Chop Suey, Filipino Food and Chicken Inasal. Menu highlights include – Chicken Sisig, Crispy Kare Kare, Sisig Loaded Fries, Chicken BBQ Meal, Lechon Kawali, Tapsilog, Pork Bun, Pork liempo and more.  A meal for two costs about AED 140, making it reasonably priced.
Chowking Orient Restaurant: Chowking is a popular Chinese spot located at the food court in Outlet Mall. Their bestsellers are their noodles but you can also try their other popular items including – Dimsum Platter, Shanghai Chicken Spring Rolls, Chinese Style Fried Chicken, Stir Fry chicken, Chopsuey, Peking Style chicken rice, Chicken Barbeque Lauriat, King Chaofun and more. A meal for two here can approximately cost around AED 95 which is quite reasonably priced for delicious and yummy Chinese food.
Skyler's Gourmet Bistro: Skyler's Gourmet Bistro offers Tex-Mex, American, and Italian cuisines and is located on the ground floor of Outlet Mall besides the Adidas Store. Their Risotto is their bestseller, but other popular menu highlights include – Skyler's Mucho Grande Taco Salad, Bruschetta, Nachos El Paso, Crispy Chicken Wrap, Griller Quesadillas, Penne Arabbiata, Tex-mex BBQ Chicken, Seafood Paella and more. For approximately AED 260, you can dine for two at Skyler's Gourmet Bistro.
Chuck E Cheese's: If you want to experience more than just the outlet mall stores, head over to Chuck E Cheese, the ultimate family entertainment and kid-friendly restaurant. It has a very fun arcade and is famous for pizza parties, mouse mascots and play zones. Menu Highlights include – BBQ Chicken Pizza, Spicy Chicken Masala Pizza, Buffalo Wings, Cheesy Breadsticks, Mozzarella Sticks, Onion Rings, Italian Sub and All Meat Combo Pizza. It is every kid's dream place as they get to eat yummy and delicious food and play various games there.
Other Restaurants and Café's you can find at Outlet Mall are:
· Tom Yum Thai Restaurant
· Tim Hortans
· French bakery
· KFC
· New York Fries
· Wheel35 Pasta & Pizza
· Burger King
· Cold Stone Creamery
· Hatam
· Panda Chinese
· McDonald's
· Piero Pizza & Pasta
· Starbucks
· Macao Imperial tea
· Baskin Robins
· Subway
Dubai Outlet Mall Activities
Besides various shopping outlets and a delectable range of dining options, The Outlet Mall also has various entertainment options. Chuck E Cheese, which offers games suitable for all ages, tours, prizes, food and entertainment that attracts children and adults, for ski lovers, there is also a wonderful ski lounge at the Outlet Mall.
Amenities at Outlet Mall
In addition to the many restaurants and shopping outlets at the mall, The Outlet Mall also has several other amenities. This includes:
Free wheelchairs for elderly, sick or fatigue people
Separate praying rooms for men and women
ATM machines by First Gulf Bank, RAK Bank and Union National Bank
Lost child assistance
Mobile charging service
Al Ansari Money Exchange
Luggage storing facility
Timings of Outlet Mall:
Monday – Thursday 10:00 am – 10:00 pm
Friday – Saturday 10:00 am – 12:00 am
The mall is particularly busy during the weekends.
Location of Outlet Mall:
The Outlet Mall Dubai is located on Dubai Al Ain Road, in front of Dubai Academic City.
How to reach Outlet Mall Dubai:
Driving is the fastest and most convenient way to get to Dubai Outlet Mall. But there are a few buses that serve the area if you must rely on public transportation. Rashidiya on the red line or Oud Metha on the green line are the closest metro stations to Dubai Outlet Mall from there, you can take a cab or a bus.
Also Read: