Dubai is home to the best shopping malls in the world. From Dubai Mall to Ibn Battuta Mall, you can indulge in diverse shopping experiences in the region. Be it in the case of the wide price range or extensive product collection, each shopping mall in Dubai is different from the others. You can find products and services that fit your budget range. If you wish to buy from designer labels and luxury brands, just know that Dubai is home to many luxurious brands like Louis Vuitton and Emporio Armani.
Times Square is a popular shopping centre in Dubai. At Times Square you can buy from a wide collection of home furnishings, sport wears, toys, and fashion. However, Times Square is popular for the Sharaf DG store, one of the largest electronic stores in Dubai. Here is the perfect guide on how to spend your time wisely at Times Square Centre.
Times Square Centre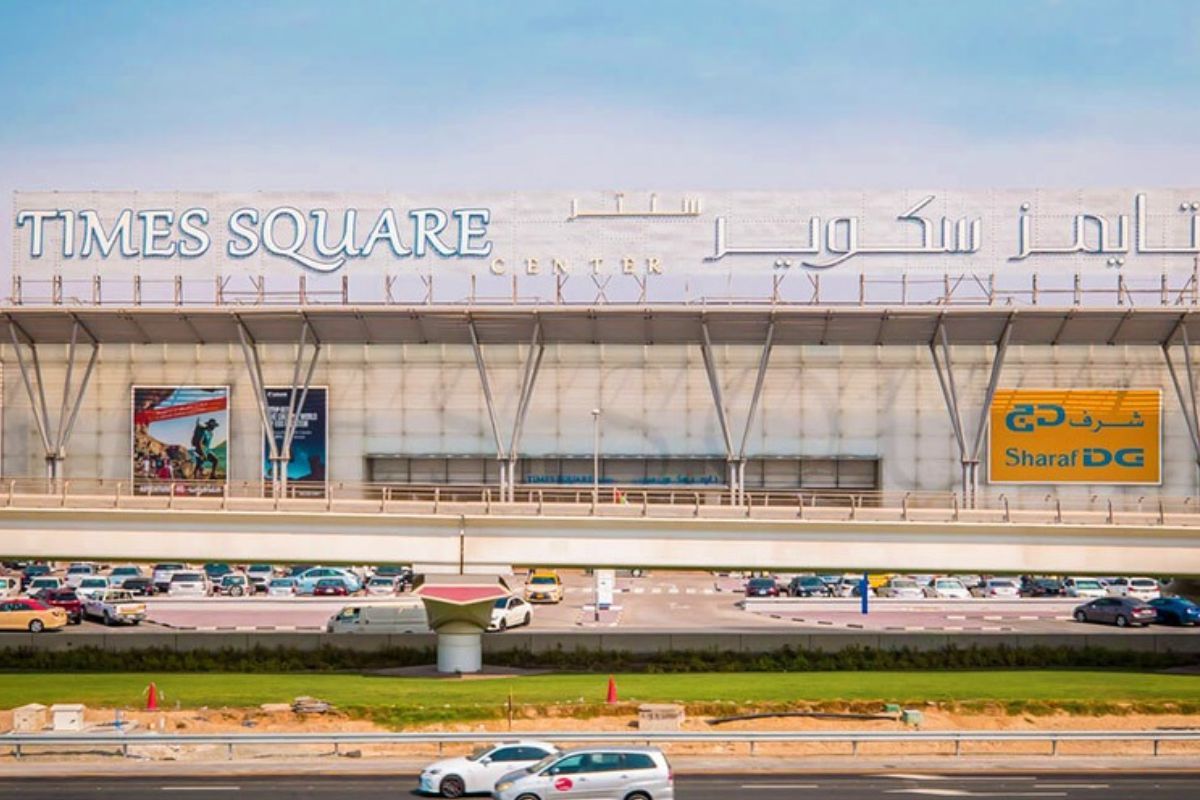 Times Square Centre is a go-to place for many tech buffs in the region. This shopping centre is also home to various other stores and services. The complex is built near to the new center of Dubai providing easy access to the shoppers from Sheikh Zayed Rd, one of the main highways passing through the city.
Times Square Center was built by Sharaf Group in 2006. Sharaf Group, one of the most prominent developers in Dubai, operates and manages this shopping centre. Times Square Centre is spread across an area of 200,000 square meters. It houses over 60 retail stores and catering facilities located across the two floors of the shopping center. Times Square Centre is home to the biggest Sharaf DG in the region due to which this shopping centre has turned out to be a popular shopping destination for people who are crazy about gadgets and gizmos like cell phones, tablets, laptops, netbooks, and more.
Apart from the electronics, the store also provides a trendy collection of men's and women's wear, toy stores, hypermarket, and entertainment. Let us look at why Times Square Centre attracts many visitors despite having many popular shopping malls nearby like the Mall of the Emirates and Ibn Battuta Mall.
Things to do at Times Square Centre
Shopping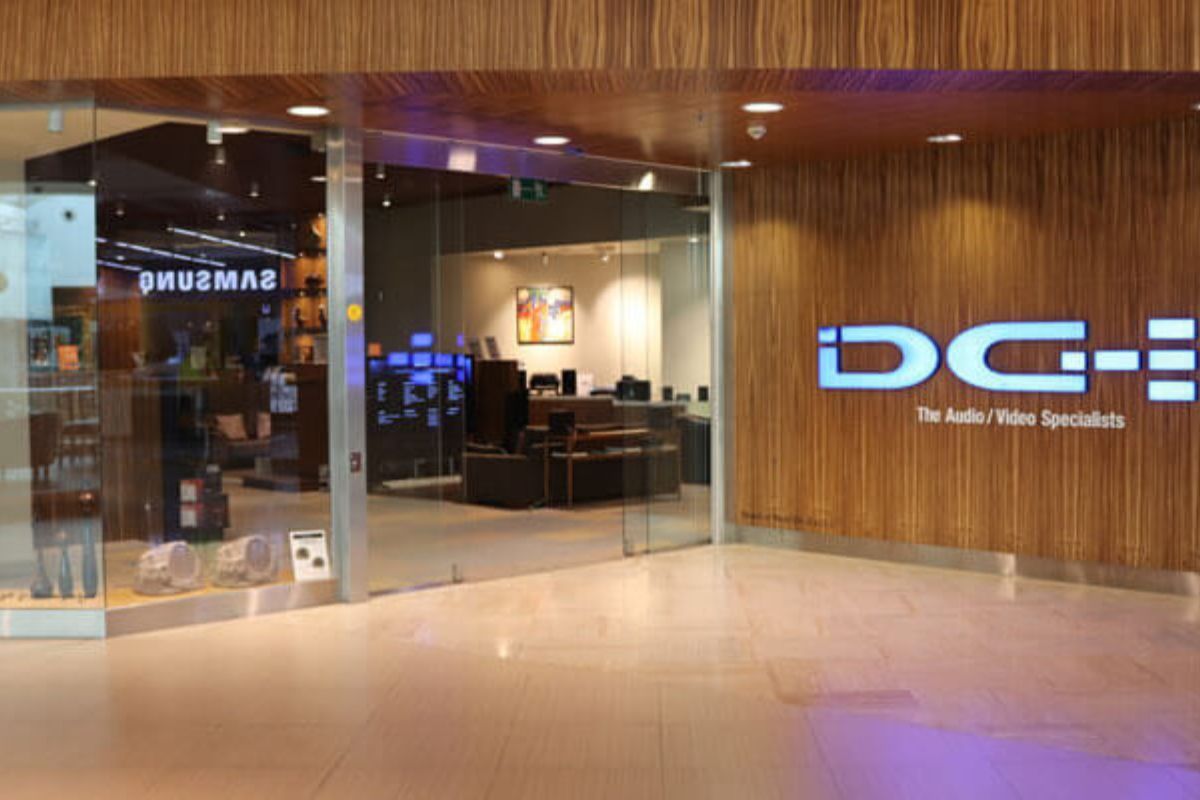 Times Square Centre is primarily a shopping centre than an entertainment hub. It is a uniquely compact community shopping complex in Dubai offering a premium shopping experience. Some of the best things you can purchase from Times Square Center are electronics, furniture, furnishings, and toys.
While at Times Square Centre visit the popular stores to get your hands on the best variety of products.
Electronics: Times Square is popular for the Sharaf DG store it houses. The largest Sharaf DG provides you with great deals and discounts on the best gadgets and gizmos. You can shop for mobile phones, televisions, laptops, refrigerators, and more at Sharaf DG at Times Square Centre. You can also visit Gadgets and Times to see latest models of smartphones.
Clothing: Admit it there is no limit to the number of trendy outfits you can own. Visit the clothing stores to buy the latest collection of clothes and accessories to boost your confidence. Brands4U, Kata and Asana, and Adventure HQ are some of the general clothing stores inside the shopping centre. If you want to be eco-friendly by contributing towards less fashion waste, visit Thrift for Good to get best deals on pre-loved clothes. You can shop for maternity wear at Mums & Bumps, or for your kids at Eggs and Soldiers.
Beauty: Times Square has a small but premium collection for beauty products. You can get your hands on luxury cosmetics and fragrances at the stores here. Visit La Vie and Shape Body Face to see their collection of beauty products.
Books: If you are looking forward to purchase second hand books, visit House of Prose and Thrift for Good at Times Square Centre in Dubai. The Office One LLC also has a wide range of collection on stationery items.
Furniture: Get your hands on genuine antique furniture and accessories made with real recycled wood. Enter the world of classic furniture and decors to elevate your home appearance at Antika Dubai. Most of the products here are either old or recycled.
Groceries: Embark on a healthy lifestyle with the healthiest grocery shopping experience at BiOrganic inside Times Square Centre. BiOrganic offer natural and organic products from popular organic brands. You can buy freshly-baked gluten-free bread, oils, vinegar, baking ingredients and more. Blossom Honey inside Times Square sells 100% raw honey from Yemen and Kyrgyzstan. If you are obsessed with quality, natural, and flavorful honey, visit their store.
Toys: Times Square Centre is also home to a decent amount of stores that sell quality and innovative toys that help in building motor skills and creativity in the kids. At Otaku ME you can buy specialized building plastic models kits. Toy R Us, Eggs and Soldiers, and Thrift for Good are some of the other toy stores inside Time Square Center. You can also buy different varieties of board games at Back to Games inside the shopping centre.
Entertainment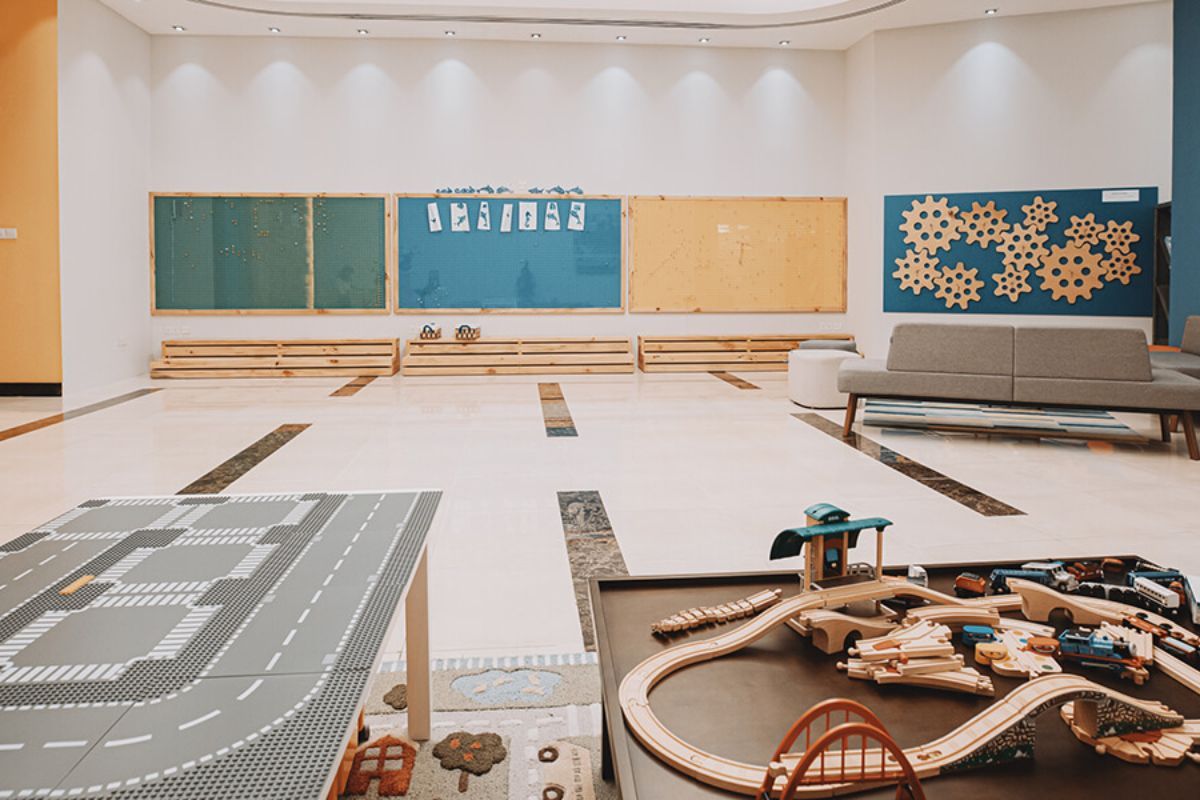 Times Square Centre in Dubai is a popular entertainment zone in the region. With many fun activities and events organized by the authorities many kids find this shopping centre to be their favorite play center too. Check out the best entertainment option you can consider while at Times Square Centre.
Studiyo Lab: Studiyo Lab is the region's first design technology center for kids. The activities organized here nurtures the skills of little hands and minds preparing them for their bright future. Kids can engage in woodworking to develop their dexterity and gain experience while completing projects here. This play lab also hosts many workshops to enhance your kids' development.
Dining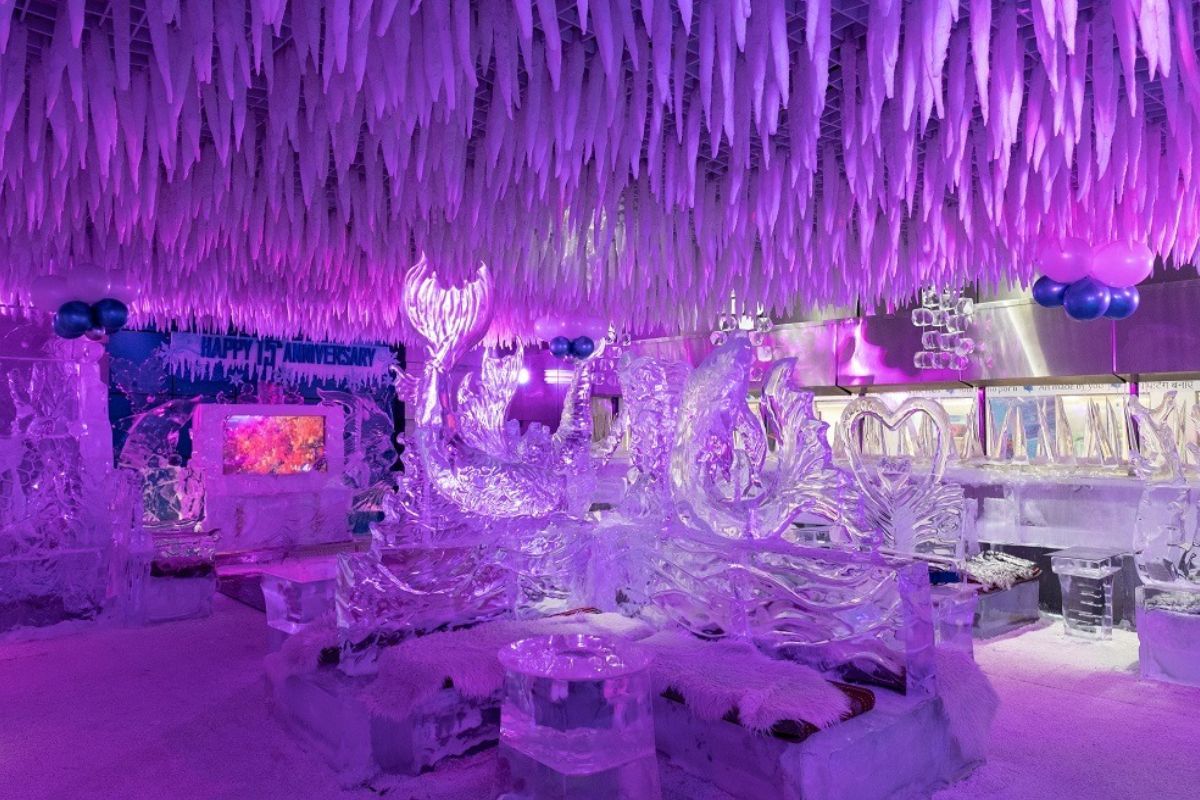 Housing tasty eateries is one of the best ways to attract crowds and Times Square Center has aced the game. You can find many outlets selling tasty bites that will take you for a ride. Here are some of the dining options at Times Square Centre.
Chill Out Ice Lounge: This is another reason why Times Square is popular. Chill Out Ice Lounge offers a one of a kind experience to the visitors. This is a Sharaf Group venture and also Middle East's' first ice lounge. You can enjoy your food in between ice sculptures while you experience -6 degree Celsius in the desert. At Chill Out, you can find illuminated interiors and unique seating arrangements.
Caribou Coffee: Caribou Coffee is a popular coffeehouse chains that has been serving signature drinks, mochas, and lattes. You can also taste their yummy sandwiches.
Krispy Kreme: Krispy Kreme is a multi-chain franchise serving tasty donuts and coffees around the world. At Times Square, you can taste warm baked goodness like Hot-Glazed, iced, filled, and cake doughnuts.
Noon & Kabab: This is a high-end caterer that serve Persian cuisine. You can eat authentic Persian dishes along with flavorful soups, fresh salads, hand-crafted juicy kababs, and fresh bread. All the dishes are made using traditional cooking techniques.
Let's Popcorn: Treat yourselves at this popcorn store. They serve popcorn in more than 50 flavours. Yes, you read it right. Its time to leave the basic flavours of popcorn like caramel, butter, and salt. At Let's Popcorn, you can buy variety of flavored popcorn like Black & White, Caramel coffee, Caramel cashew, Cerelac, Nutella, digestive biscuits and more. They have a special Lite edition for people eating clean. For people eating tastier, you can try out varieties in sweet, spicy, salty, and protein.
Health and Wellness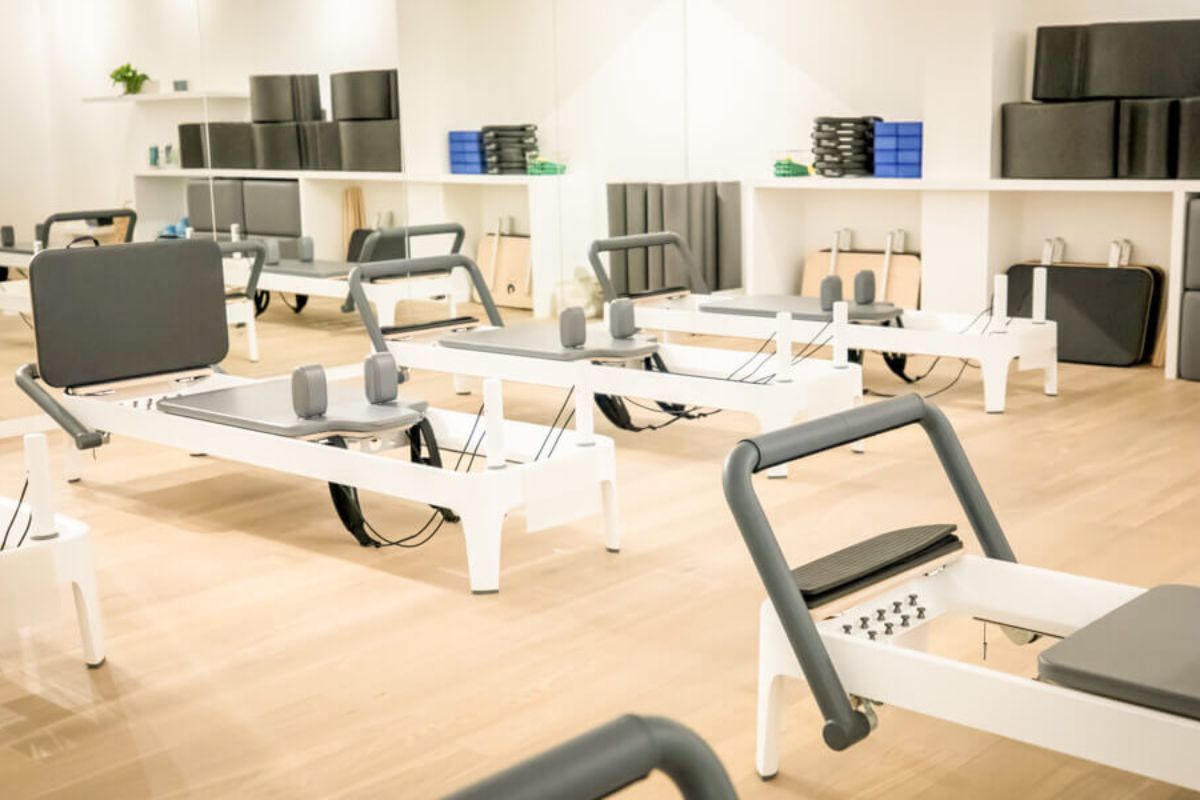 Embark on a health and wellness journey while at Times Square. Here is the best option in this category that you can consider.
Naya Yoga & Pilates Studio: This is a boutique yoga & pilates studio. This studio is best if you are looking for a place for doing energizing workouts. There two separate studios offering a range of classes to suit the needs of people ranging from beginners to experts. They also offer specialized post-natal classes.
Art and Craft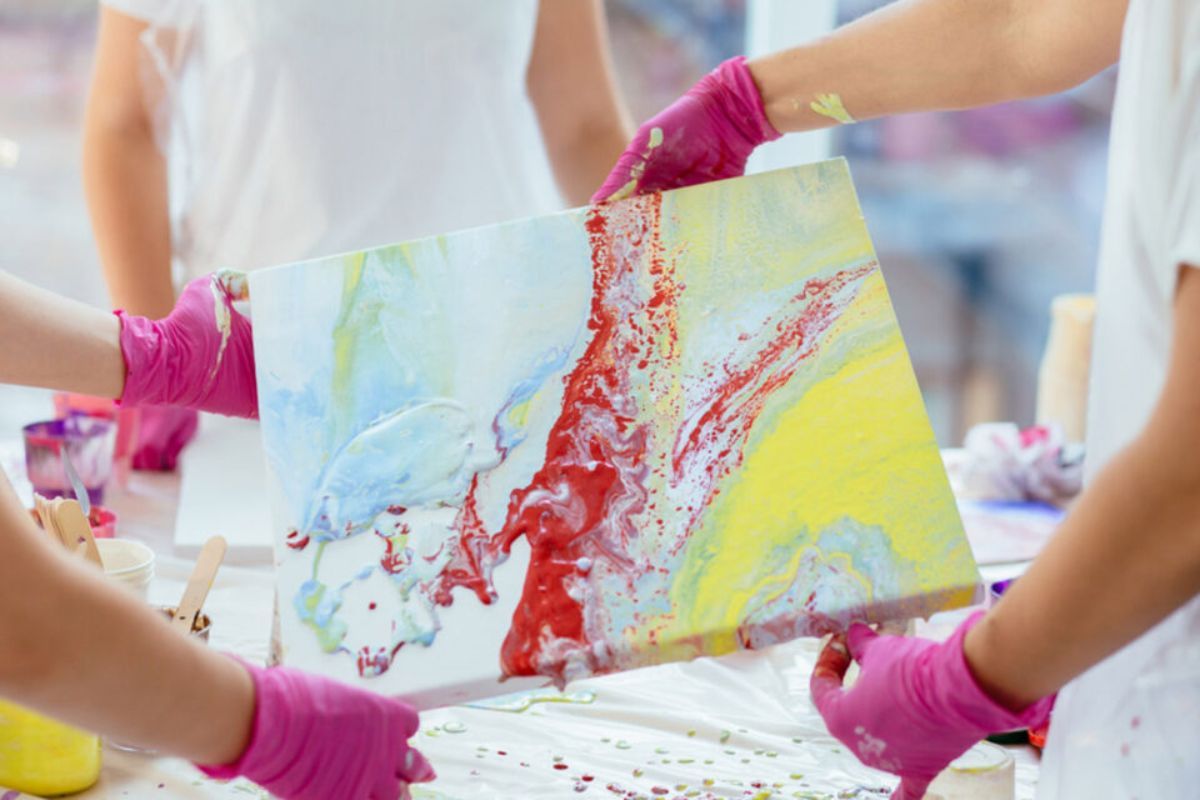 Times Square Centre is home to a fair share of activities that will boost your creativity. Visit the art studios and workshops at this shopping centre.
Melodica Music Centre: Melodica Music Centre is a music and dance school inside Times Square Centre in Dubai. They offer a wide range of courses in music and dance category. The music classes category has many specialized courses like vocal, guitar, piano, violin, drums, flute, ukelele, saxophone, kid's music, oriental musical instruments, recorder, and keyboards. While in dance category, you can join for ballet, hip hop, belly dance, and salsa. They also teach karate and yoga in their institute.
Picasso Artists: Do you want love to play with colors? This place is for you. Picasso Artists hosts many workshops, sessions, and events to provide unique experience of painting and pouring. Some of the packages at Picasso Artists that you can be a part of are Acrylic pouring and Plexiglass pouring. You can also hold corporate events or private celebrations here.
Kids Palooza: This place is full of fun not just for the kids but also for you. At Kids Palooza, you can indulge in pottery making while your kids play at their innovative soft playground.
Location
Times Square Centre is located in the art district of Dubai, Al Quoz. It is situated on the Sheikh Zayed Road/E11. This shopping centre is close to many popular landmarks in Dubai like Madinat Jumeirah, Burj al Arab, and Mall of the Emirates.
How to reach Times Square Centre
Times Square Centre's location makes it very easier for the visitors to reach there. If you are planning to get there by metro, take the red line and get down at Equiti metro station. The shopping centre is 2 km away from the metro station. You can either walk or hire a cab to reach the destination. The 12 bus to Al Quoz Bus Station will take you from Equiti metro station to Times Square Centre. Use the RTA Journey Planner to know which bus to take from your desired location.
Timings
Monday to Thursday – 10 am to 10 pm
Friday to Sunday – 10 am to 11 pm
Also Read: