Dubai is the best place to have fun. You will never run out of options for adventure attractions in this city. You can find thrilling activities ranging across different difficulty levels. The theme parks in Dubai have a family-friendly atmosphere. You can take your family for a day out at any of the Dubai theme parks.
Looking for the best options for theme parks in Dubai? Here are the best theme parks in Dubai you must visit.
Motiongate Dubai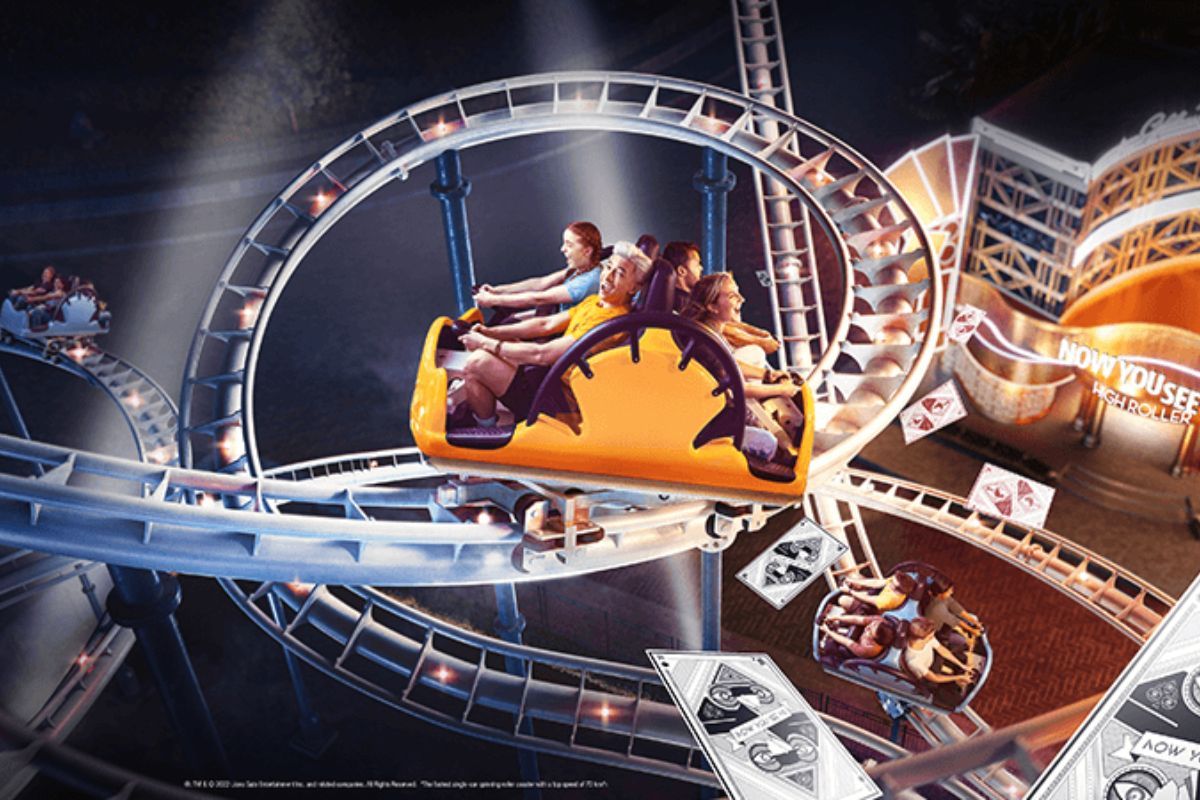 Motiongate Dubai is a popular Hollywood-themed park by Dubai Parks and Resorts. You can see Hollywood coming to life with your favorite characters in every corner of the park. This thrilling amusement park is home to epic rides and attractions that will remind you of some famous movie franchises of recent years.
Fulfill your dream of meeting Kung Fu Panda, Ghostbusters, or Shrek and clicking a photo as a keepsake to relive this moment forever. You can experience an adrenaline rush as your strap in for a ride on rollercoasters like The Green Hornet's High-Speed Chase or a free-fall thrill on Zombieland Blast-off. If you are a movie fanatic visit the specific zones featuring legendary film studios like Dreamworks, Columbia Pictures, and Lionsgate. Take your kid to The Smurfs Village for an enthralling experience as you ride past the magical village.
Motiongate has got adventures to excite every age group. Be it on rides or engaging in some events, this amusement park in Dubai will definitely leave a long-lasting impression on you with its great schedule of entertainment.
Head out to their website to book your tickets for a fun day out.
Ticket Pricing: Day Ticket – AED330, Gold Annual Pass – AED595, Platinum Annual Pass – AED795
Timings: Sunday to Thursday – 11 am to 8 pm, Friday and Saturday – 11 am to 9 pm
Location: Dubai Park & Resorts, Sheikh Zayed Road, Opposite Palm Jebel Ali, Dubai
KidZania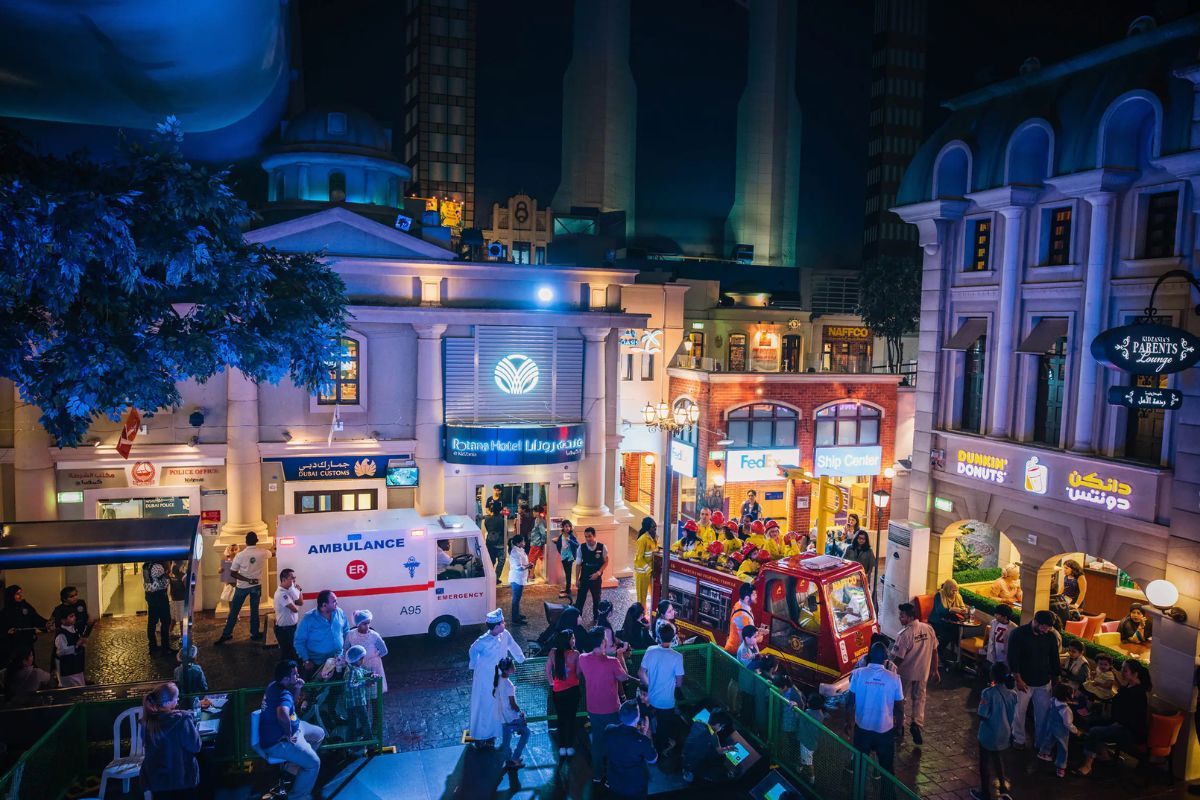 KidZania is a unique theme park designed for kids to have their own world. The kids can experience a sense of identity and self by going through a mini version of a real-world town. They will have to deal with currency, make purchases, and do some jobs while at their time in KidZania. This theme park spans 7,000 metres square offering learning and entertainment to the kids.
KidZania offers over 40 role-playing games for children aged 2 to 16 years old. The kids can become medical students, news readers, firefighters, health experts, and chefs at KidZania. Kids can enroll in the academies inside KidZania to learn hospitality, driving, DJ skills, news reporting, and cabin crew duties. They can also purchase grocery items with the KidZos, a Kidzanian currency, they have earned.
These role-plays will enhance kids' understanding of the real world and develop their logical skills. You can also host parties for kids at KidZania.
Book your tickets on their official website to get amazing discounts.
Ticket Pricing: Economy tickets – AED195, Premium tickets – AED260, Adults ( 17 years and above) – AED80, Toddler (2-3 years) – AED110
Timings: 10 am to 10 pm
Location: Dubai Mall
Legoland Dubai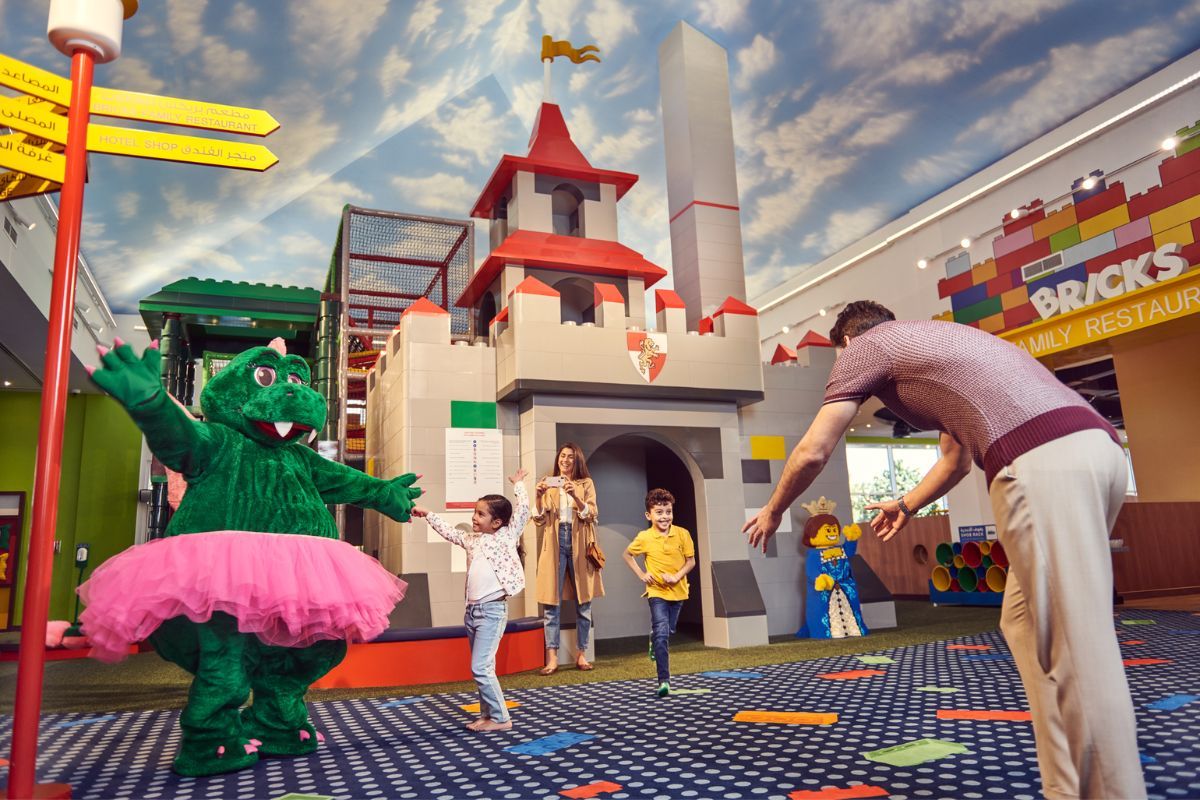 Legoland is another popular attraction by Dubai Parks and Resorts. This amusement park in Dubai was built with 60 million bricks including both outdoor and indoor facilities. The theme park is suitable for visitors of all ages but will be most enjoyed by children aged 2 to 12 years.
Legoland houses many attractive rides, rollercoasters, interactive play installations, and themed play areas. You can experience the thrill of building cars from Lego blocks and racing them against other cars. Mindstorm is an attraction at the theme park popular among people who like robotics and wants to take their building talent to the next level.
The theme park is home to 40 exciting rides. Some of the must-visit rides at Legoland Dubai are Lego Technic Twister and Dragon Coaster.
You can treat your family to a Lego-themed holiday package at the Legoland Hotel, the first of its kind in the region. The package will provide you with an opportunity to visit Legoland Water Park which is located next to Legoland Dubai.
You can book your tickets online to get special discounts.
Ticket Pricing: General Admission – AED296, Two-park Pass – AED355
*Children under 3 can enter free of charge*
Timings: Monday to Thursday – 10 am to 6 pm, Friday to Sunday – 10 am to 7 pm
Location: Dubai Parks & Resorts, Sheikh Zayed Rd, Dubai
Bollywood Parks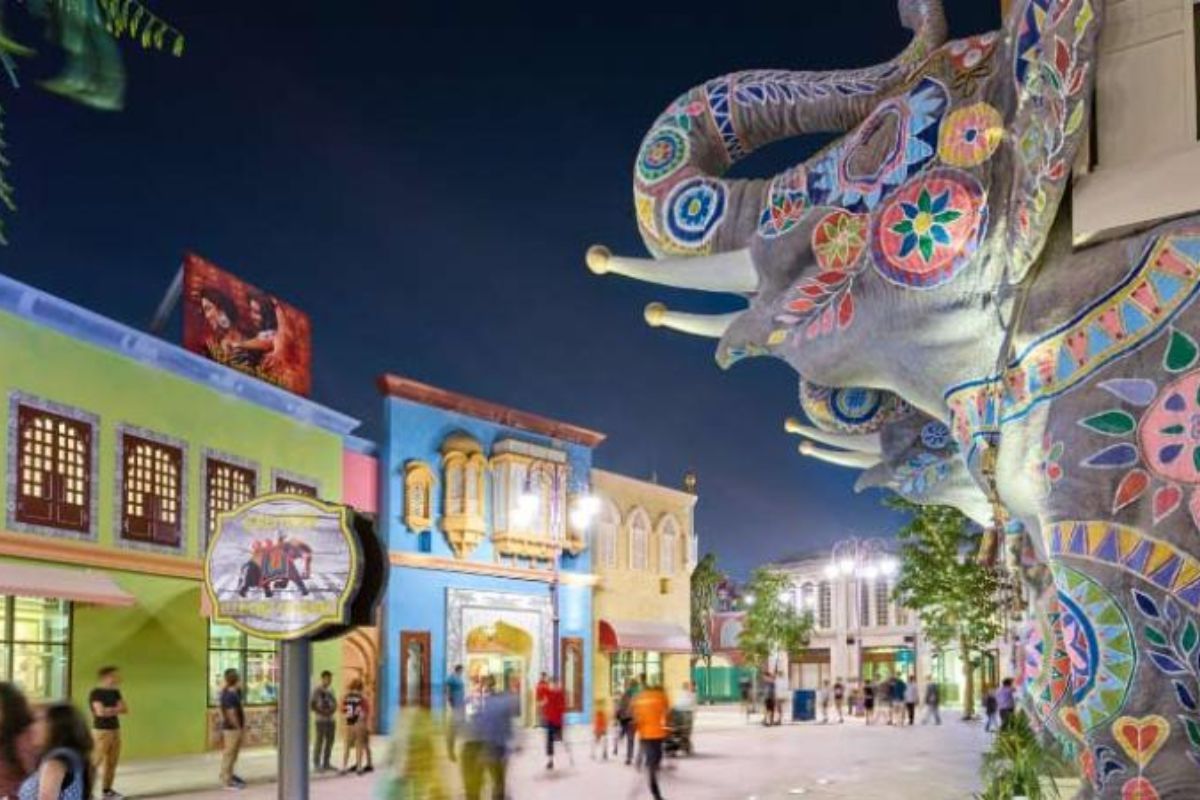 Bollywood Parks is the dream place for any Bollywood movie fanatic. All the rides and attractions at this theme park are based on popular Bollywood movies. Bollywood Parks in Dubai is the first Bollywood-themed park in the world. The theme park hosts vibrant Bollywood performances on special holidays.
Bollywood Park looks like a setting from a movie scene. You can see the stories coming to life through the rides, performances, and attractions installed in the park. The park is divided into five distinct zones, each one featuring one aspect of Bollywood.
Bollywood classic movies like Sholay and Lagaan have been beautifully represented here. You can embark on a journey to look out for Gabbar Singh or experience the thrills of victory in Lagaan.
You can enjoy Krishh's supernatural power by soaring high on Krishh: Hero's flight or saving our world from the hands of aliens. Taxi No.1, Abra Ka Dabra, Tanga No.13, and Monsoon Masti are some of the latest attractions at the theme park. If you like to go overboard with your adventure journey, you can hop on Bollywood Skyflyer.
Check out their website to book your tickets for this immersive Bollywood experience.
Ticket Pricing: 1-Day Park Pass – AED330, Silver Annual Pass – AED496, Gold Annual Pass – AED595, Platinum Annual Pass – AED795
Timings: Sunday to Thursday – 2 pm to 10 pm, Friday and Saturday – 2 pm to 11 pm
Location: Dubai Parks & Resorts, Sheikh Zayed Rd, Dubai
Ski Dubai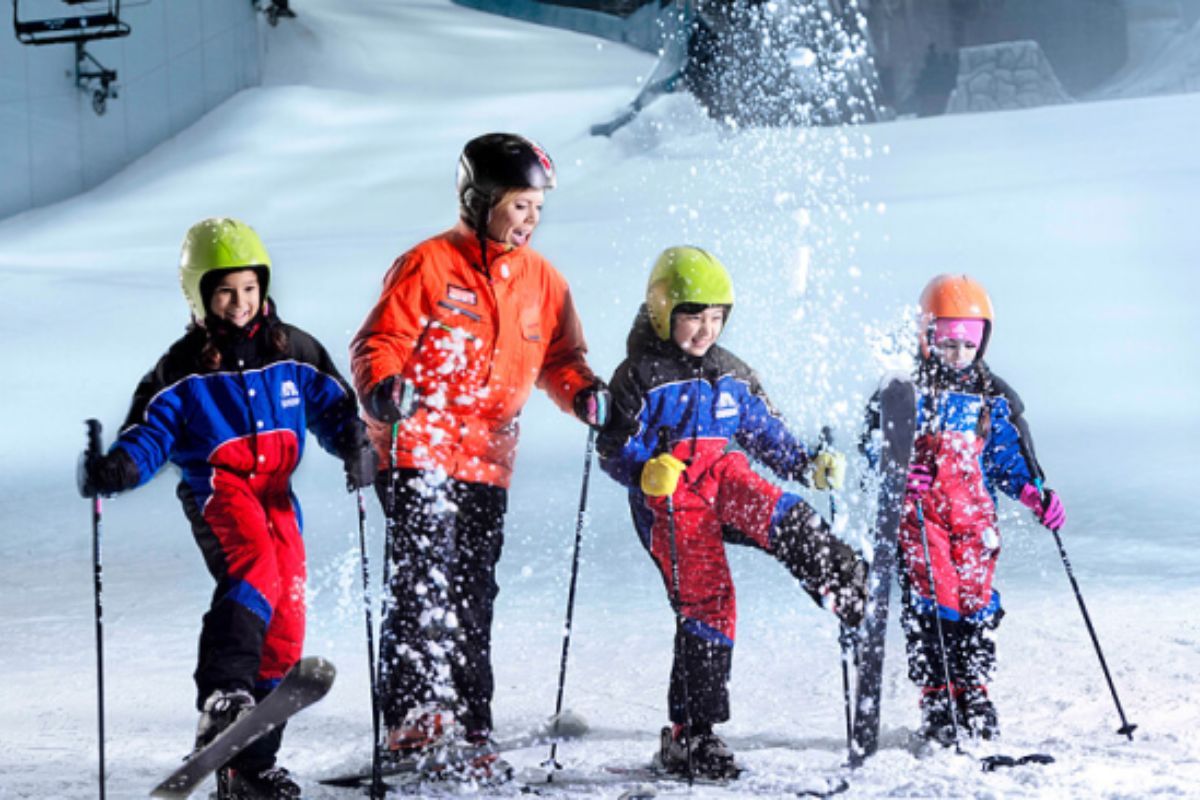 Ski Dubai offers you a fully-fledged ski resort experience. It is one of the top indoor attractions in Dubai. This theme park will let you live in a world full of snow. Various fun activities are waiting for you at this award-winning tourist destination in Dubai.
Also Read - Ski Dubai wins 'World's Best Indoor Ski Resort' seven times in a row
At Ski Dubai, you can go skiing, play with snow or interact with the penguins. You can indulge in unique experiences like exploring a snow cavern or riding on the Twin Track Bobsled. Embark on a journey up the snow hill only to come all the way down on a ski board. The frozen zipline will take you through the entire snow world. You can also book a slot to enroll in snowboarding classes at Ski Dubai.
The Snow Cinema in Ski Dubai offers you a once-in-a-lifetime opportunity of watching movies amidst the snow while munching on popcorn. This memorable experience is brought to you by Vox Cinemas.  
Book your tickets for various fun activities at Ski Dubai on their website.
Ticket Pricing: The Snow Park passes start from AED195. You need to book separately for the exclusive experience at Ski Dubai.
Timings: Monday to Thursday - 10 am to 11 pm, Friday - 10 am to midnight, Saturday and Sunday - 9 am to midnight
Location: Mall of the Emirates, Dubai
IMG World of Adventures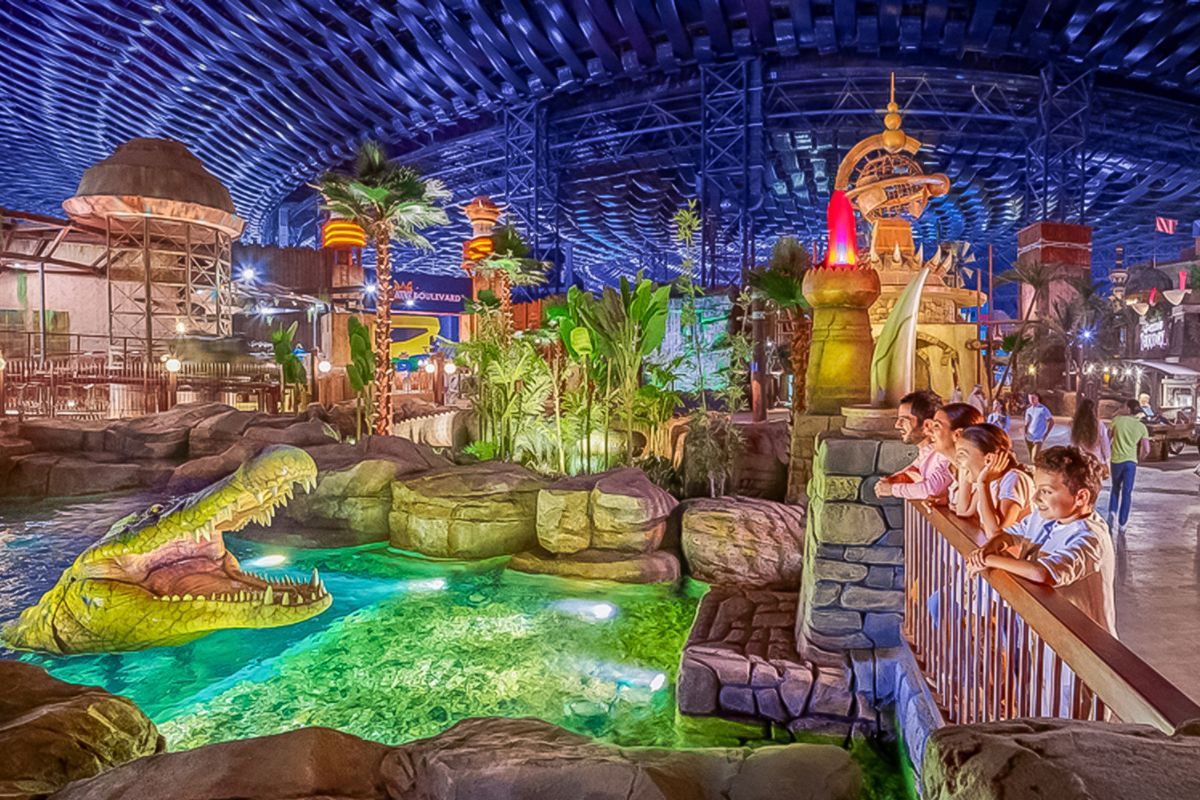 IMG World of Adventures is one of Dubai's best theme parks. You can witness Marvel and Cartoon Network coming to life at IMG World. This theme park spans a whopping area of 28 football fields with thrilling rides and attractions all over the place.
IMG World is completely indoors. You can enjoy unique experiences like The Velociraptor, Forbidden Territory, or Adventure Fortress. Kids can enjoy easy rides like Dino Carousel or experience The Amazing Ride of Gumball.
IMG World is more than just rides and rollercoasters. You can watch movies, enjoy tasty delights, experience various cuisines, shop popular merchandise, and meet and greet your favorite characters like Spider-man, Thor, and Powerpuff Girls.
You can host private parties or events at this theme park to enhance your guests' experience. Visit their website to book your tickets for an enthralling experience.
Ticket Pricing: General Admission – AED345
Timings: Sunday to Friday – 12 pm to 10 pm, Saturday – 12 pm to 11 pm
Location: Sheikh Mohammed Bin Zayed Rd, City of Arabia, Dubai
Play DXB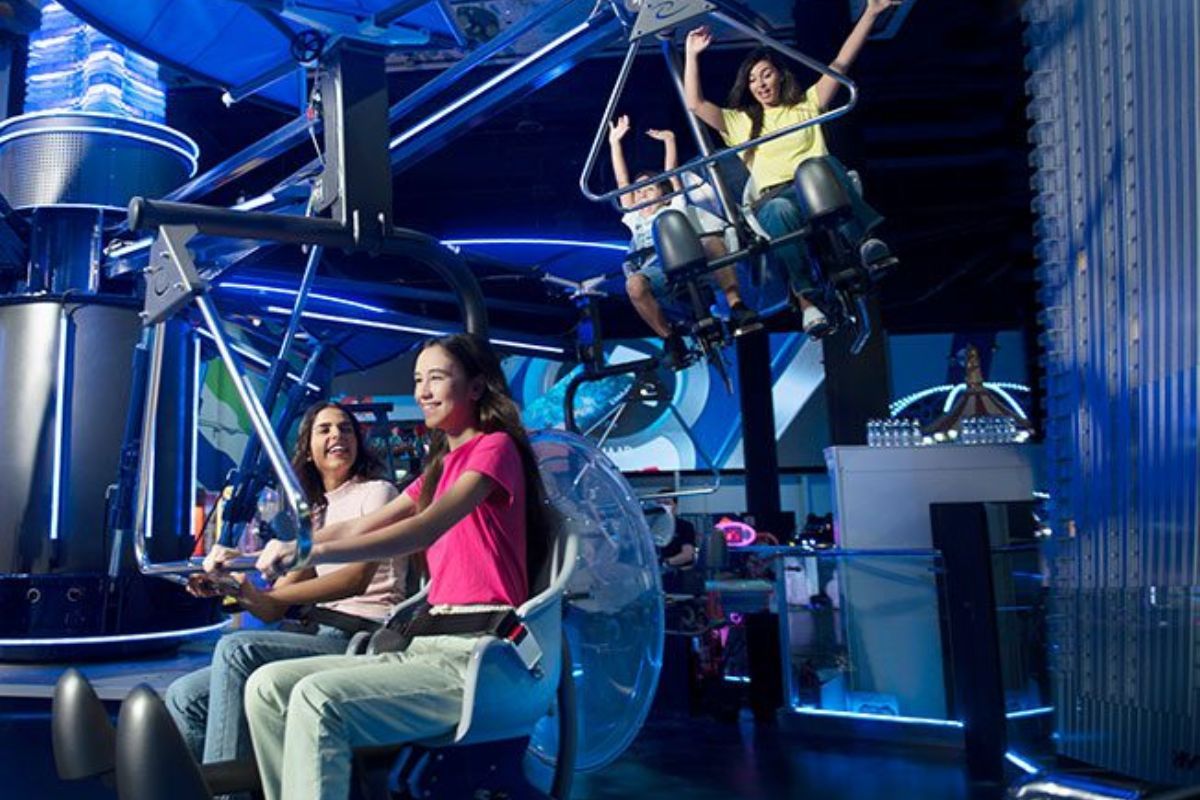 Play DXB, earlier known as VR Park, is the world's biggest indoor virtual reality zone. It is located in one of the world's most favorite shopping malls. At Play DXB, you can experience diverse entertainment options for toddlers, children, and adults.
Play DXB houses over 30 game-changing adventures that will take you on an exciting journey. You can try out the Oculus gaming headset to enjoy an immersive gaming atmosphere, enter into the world of Transformers and become a hero after beating up all the bad guys. You can choose to play alone or have quality time together with your friends or family at multiplayer activities.
You can take your kids to jump up high in the inflatable playgrounds and trampolines. There are also simple rides like carousel rides which will bring back memories from your childhood.
Buy your credits before your visit.
Ticket Pricing: You can enter Play DXB for free. The rides and attractions can be paid for with credits on your Play DXB card.
Timings: Monday to Thursday – 10 am to 10 pm, Friday to Sunday – 10 am to 12 am
Location: Dubai Mall
Also read: