As summer comes to an end, Dubai's shopping sector prepares for an epic back-to-school shopping spree! Hold on to your hats, for this is where savvy backpacks, high-tech gadgets, and slick clothes take center stage. With unparalleled notebooks, new attire, and impressive stationery, it's time to put aside the holiday vibes and embrace the studious attitude. Dubai's back-to-school bash is the key to switching from vacation mode to academic brilliance!
Here are some of the best places to shop for all your back-to-school needs in Dubai.
1. Carrefour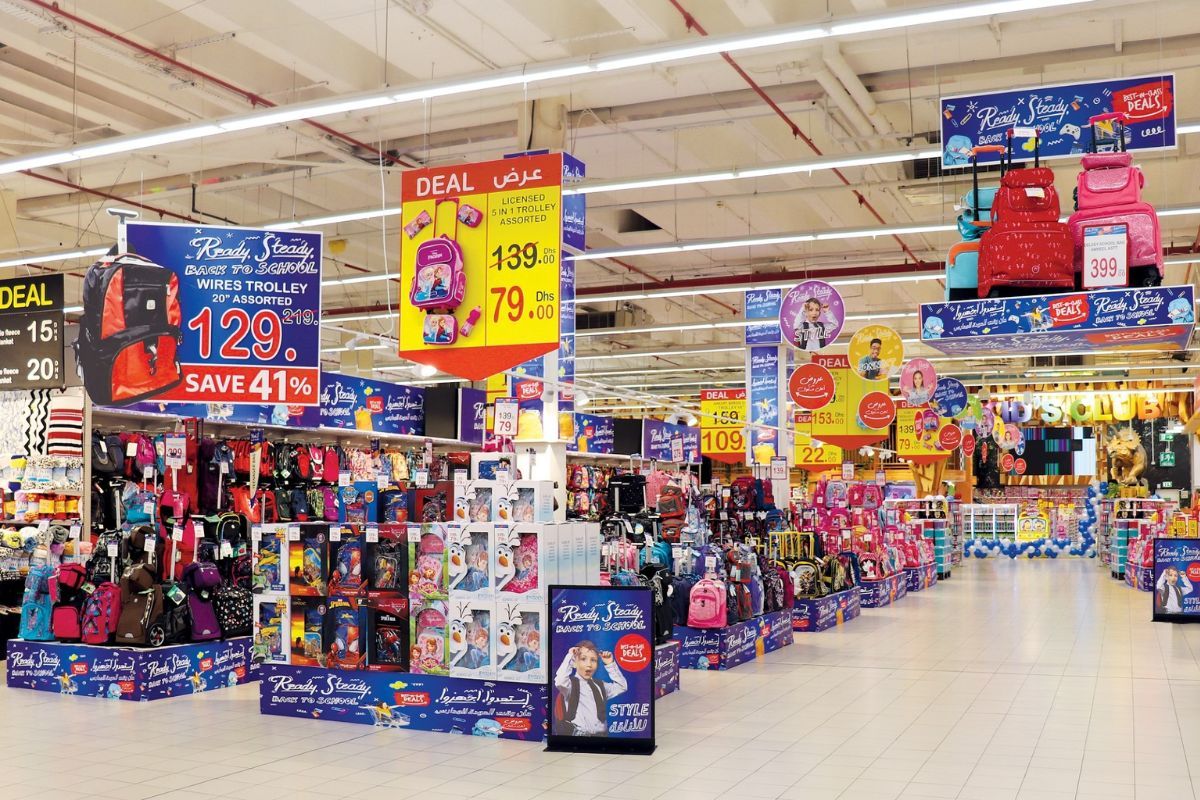 Get pumped for Carrefour, Dubai's mega supermarket! Score amazing back-to-school deals that won't wreck your budget. They've got everything from stationery to electronics, setting you up for the school year. Backpacks, laptops, notebooks—you name it, they're giving awesome discounts. Don't miss out on the coolest gear to ace your classes. It's time to shop smart and rock the new year!
- Location: Multiple branches including Mall of the Emirates and Deira City Centre
2. Lulu Hypermarket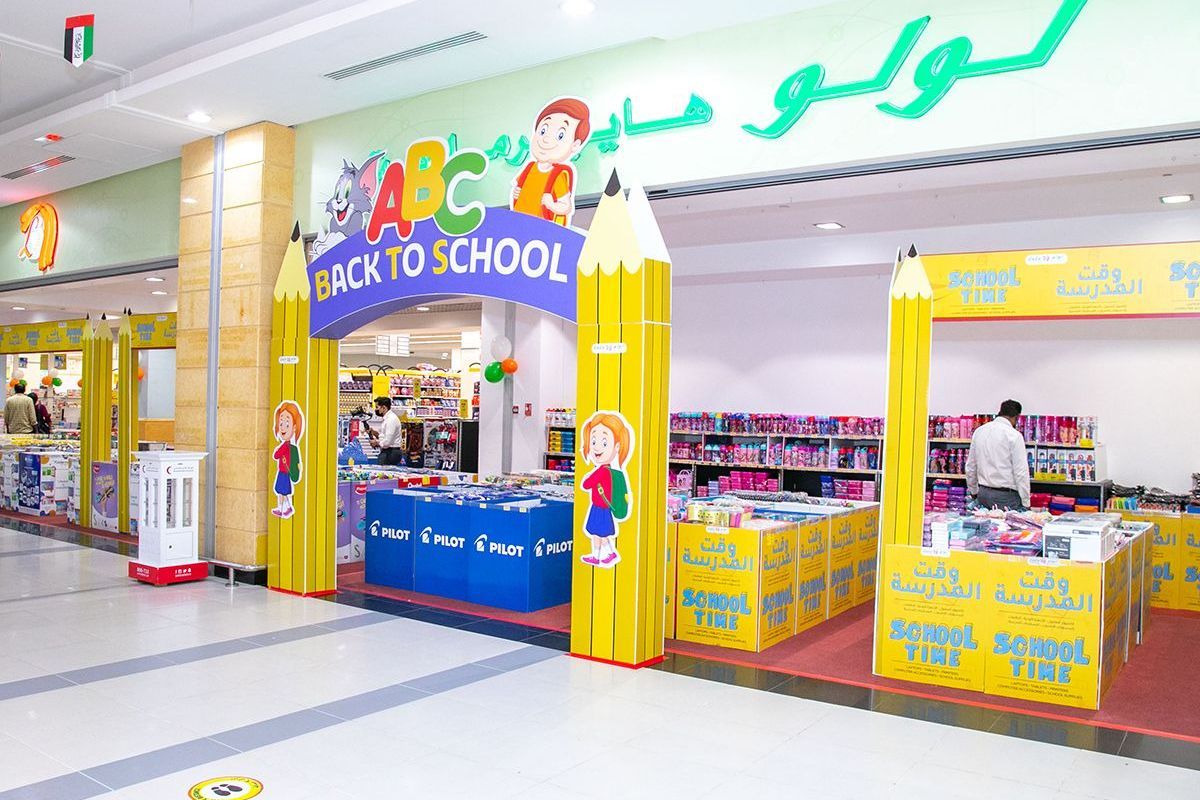 Don't miss the fantastic back-to-school offers at Lulu Hypermarket Dubai! They've got everything you need for a great start to the school year, from stationery to backpacks, all at great prices. Lulu Hypermarket is all about quality, ensuring you get top-notch gear for your school adventure. Shop smart, grab their special deals, and get ready for success without breaking the bank. Make sure you don't pass up on Lulu Hypermarket's awesome back-to-school event – it's your chance to shop smart and save big!
- Location: Multiple branches including Al Barsha and Silicon Oasis
3. CenterPoint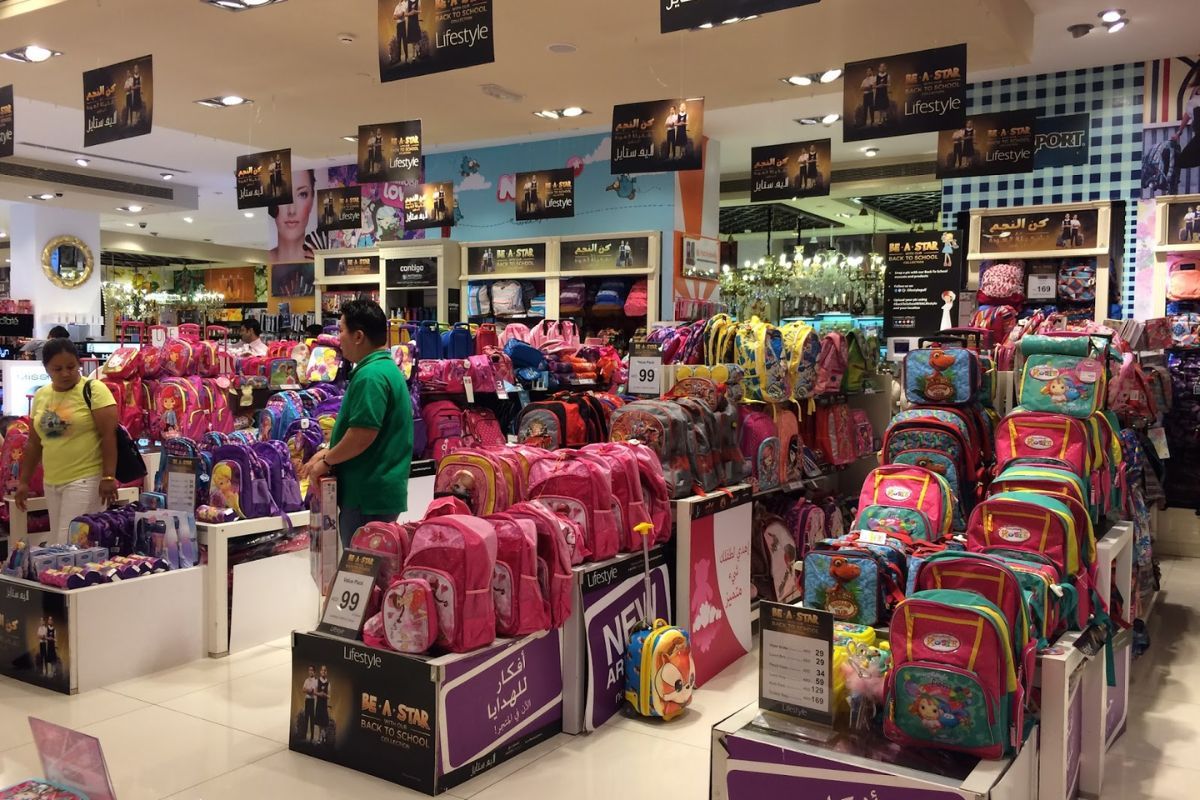 Discover fantastic back-to-school deals at CenterPoint Dubai! They've curated a range of offers that make preparing for the new school year easy and affordable. Whether you're in need of backpacks or shoes, you'll find them at great prices. Don't miss out on CenterPoint's back-to-school promotions – your budget and your wardrobe will both benefit!
- Location: Multiple branches including Mall of the Emirates and Dubai Festival City Mall
4. Sharaf DG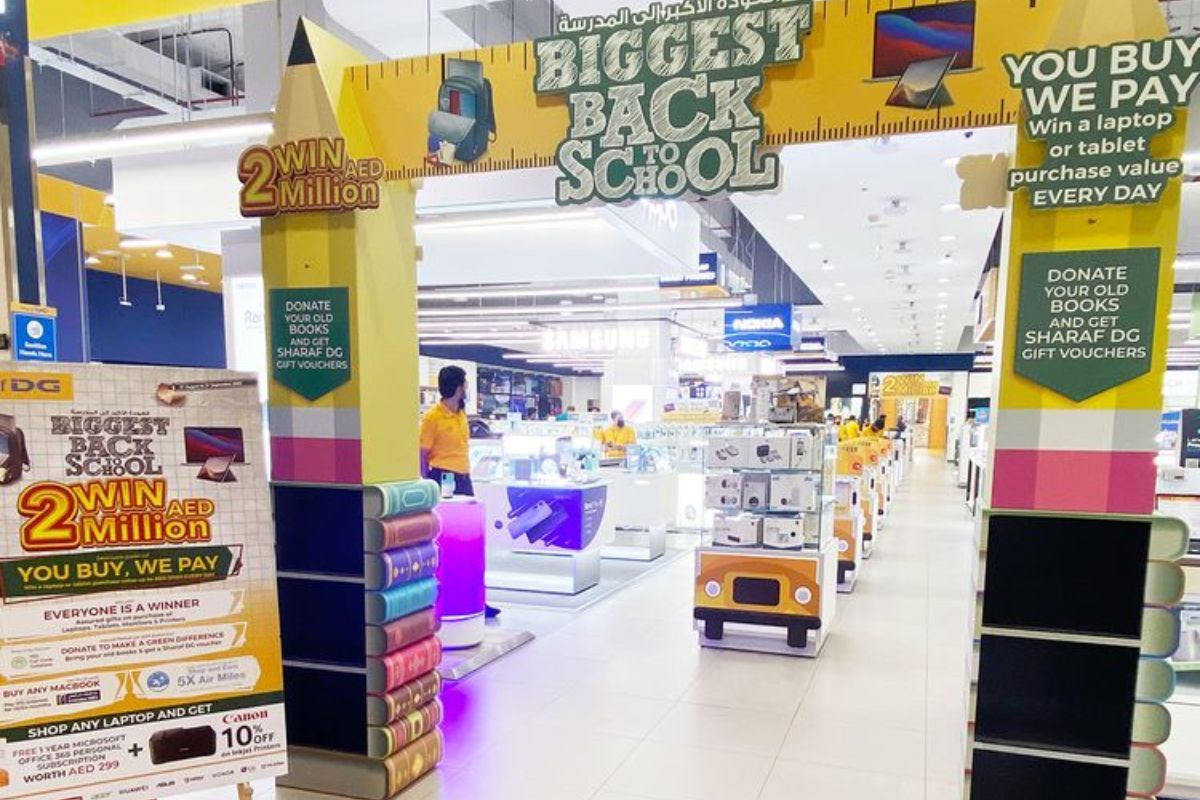 Sharaf DG is the largest electronics retailer in the MENA region. As the academic world slowly transitions into a more digital and technology-driven environment, Sharaf DG is here to supply students with the newest gadgets and devices they need for a successful school year. Sharaf DG supplies a diverse assortment of products at cheap costs, ranging from laptops and tablets to headphones and printers. With their back-to-school bargains, you can stay ahead of the curve and ensure you have all the tools you need for a successful learning experience.
- Location: Multiple branches including Mall of the Emirates and Dubai Mall
5. Emax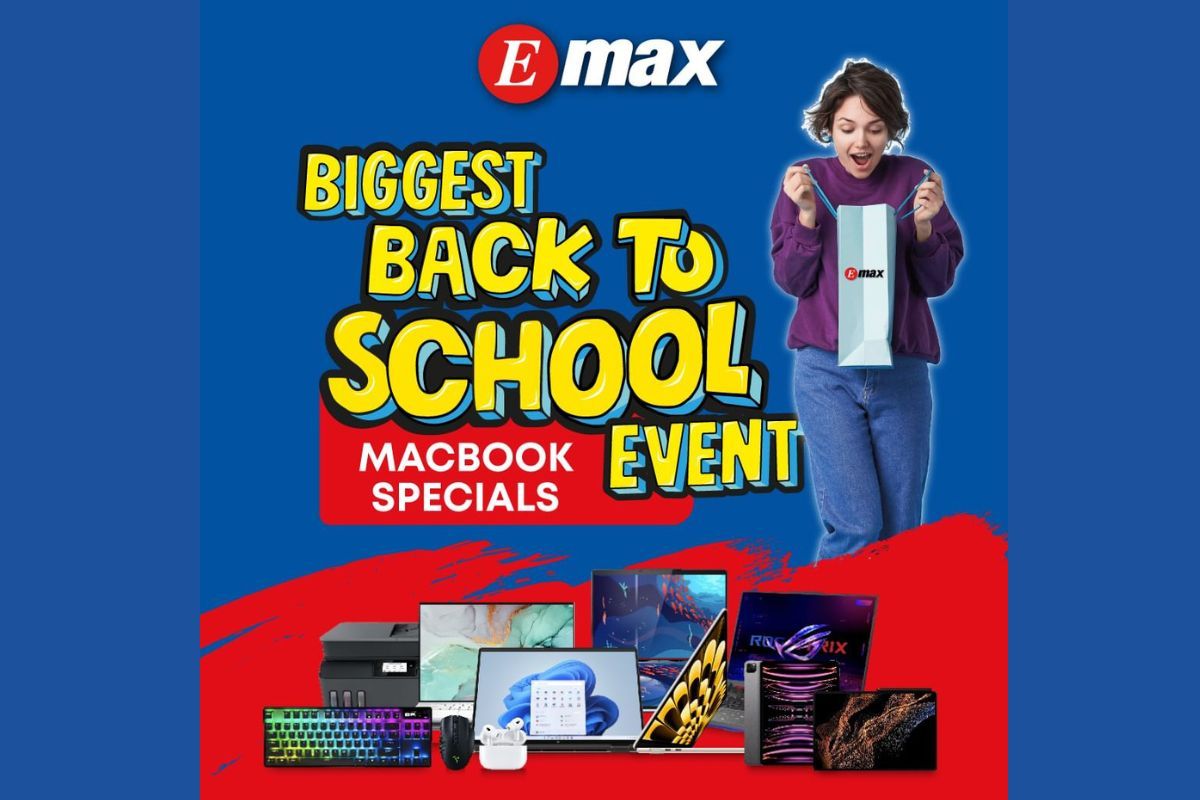 Get ready for a smart start to the new academic season with Emax Dubai's back-to-school offers. Discover a wide range of electronics and gadgets tailored to enhance learning experiences. From laptops and tablets to headphones and accessories, find everything you need to excel in your studies. Benefit from attractive discounts and deals that make upgrading your tech effortless and affordable. Elevate your learning journey with Emax Dubai's exclusive back-to-school offers, setting you up for success in style.
- Location: Multiple branches including Mall of the Emirates and Mirdif City Centre
6. Magrudy's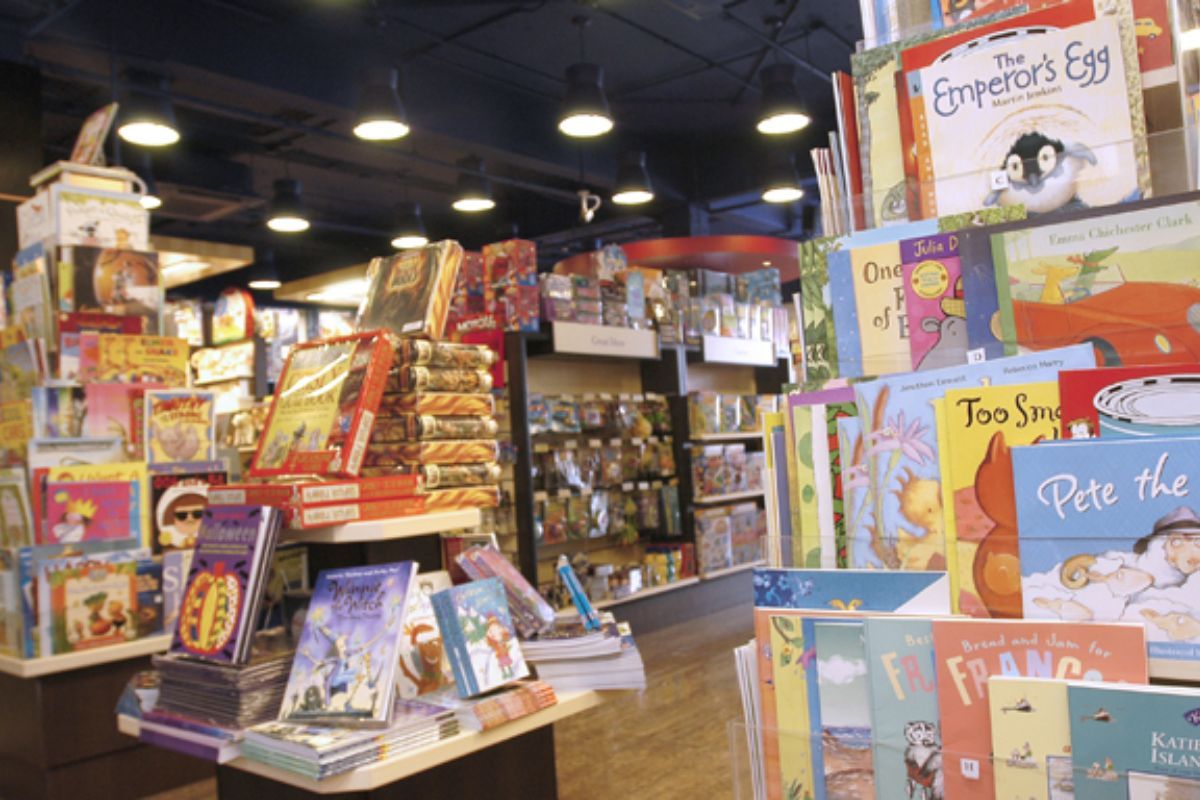 Magrudy's Back to School promotions will help you prepare for the upcoming academic year. Explore a variety of important goods, such as textbooks, stationery, backpacks, and tech accessories, all geared toward preparing students for a successful and enjoyable school year. Magrudy's offers amazing deals and an extensive assortment, making back-to-school preparations both cost-effective and convenient. Take advantage of these limited time offers to boost your education and smooth the transition from the holidays to the classroom.
- Location: Multiple branches including Motor City and Mirdif City Centre
7. Dubai Store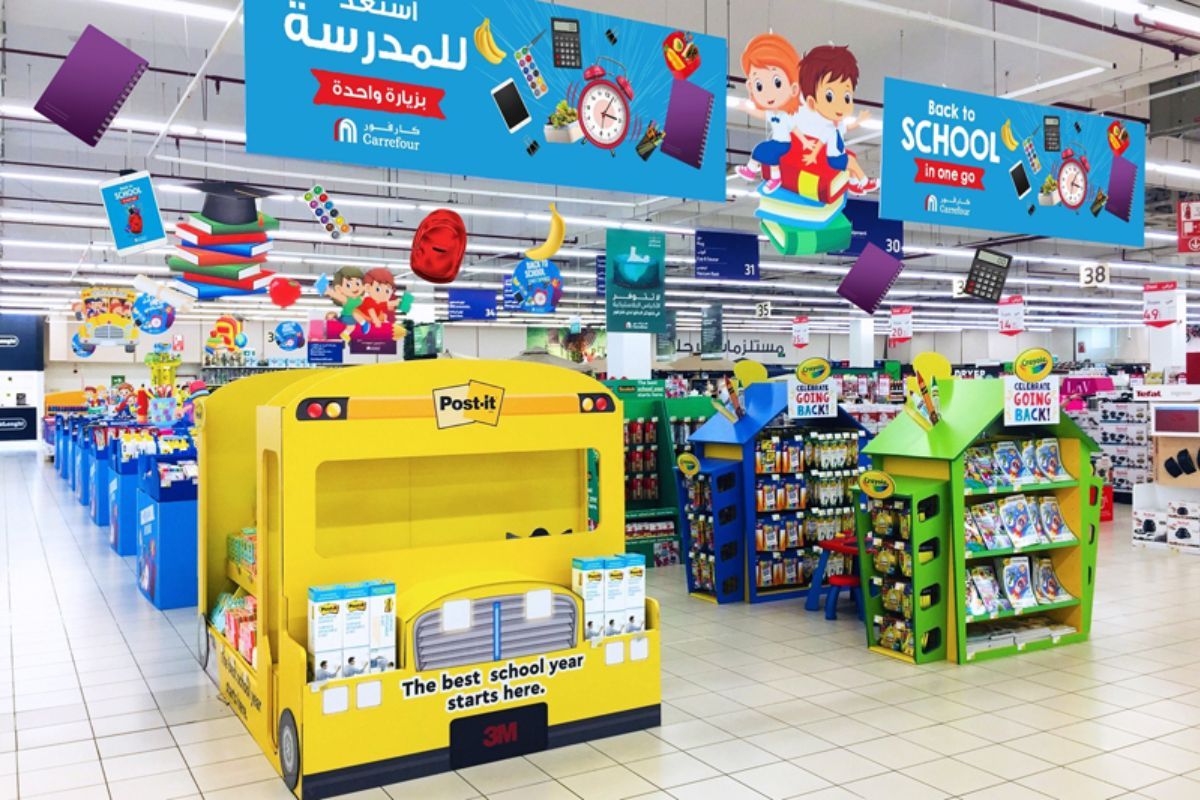 For some excellent back-to-school offers, browse the Dubai Store website. From stationery to innovative electronic gadgets, they have everything you need to get the school year started right. Don't miss out on their limited-time discounts; they're an ideal way to get everything you need for school without having to leave the house or break a sweat.
8. Edumart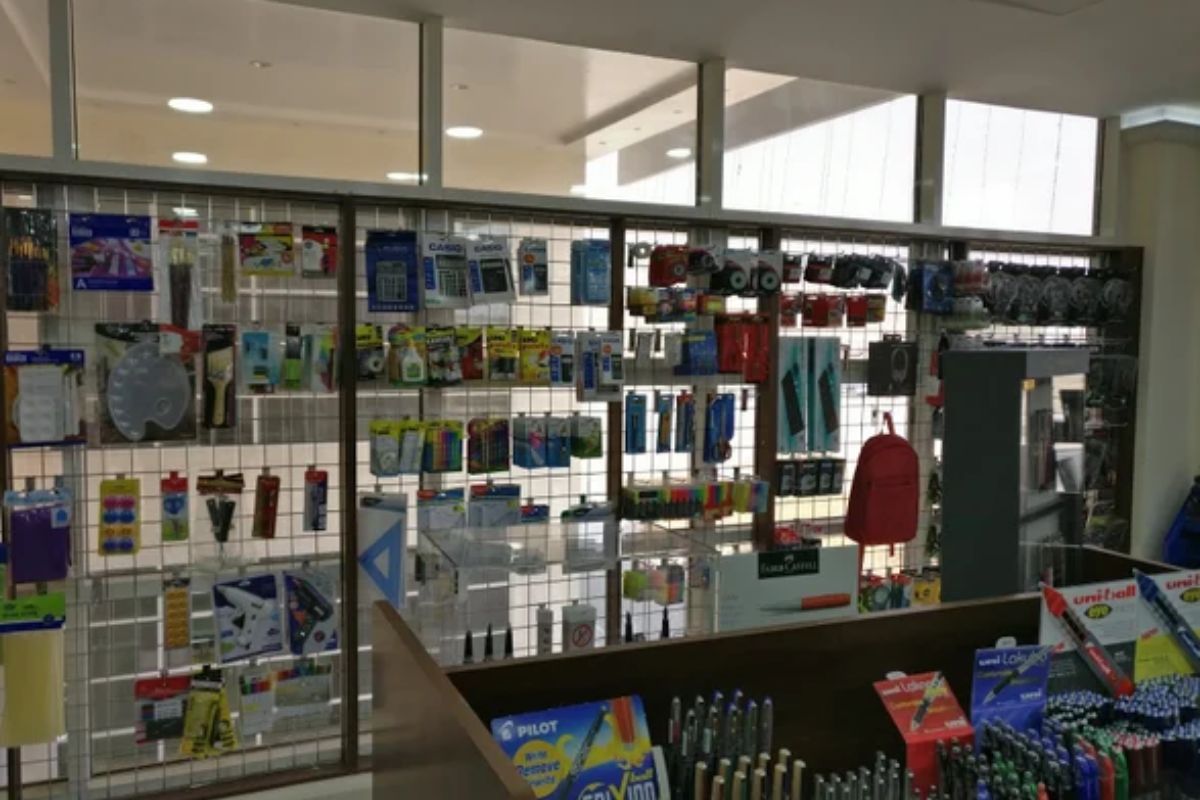 Edumart is a leading educational institution renowned for its diverse range of high-quality supplies. There, you can look through the helpful back-to-school selection! Unveil a collection of sleek backpacks and fine stationery for a fashionable and well-organized academic start. Take advantage of special offers on technical equipment, books, and uniforms to enable a smooth transition back to school.
- Location: Boulevard Plaza
9. Borders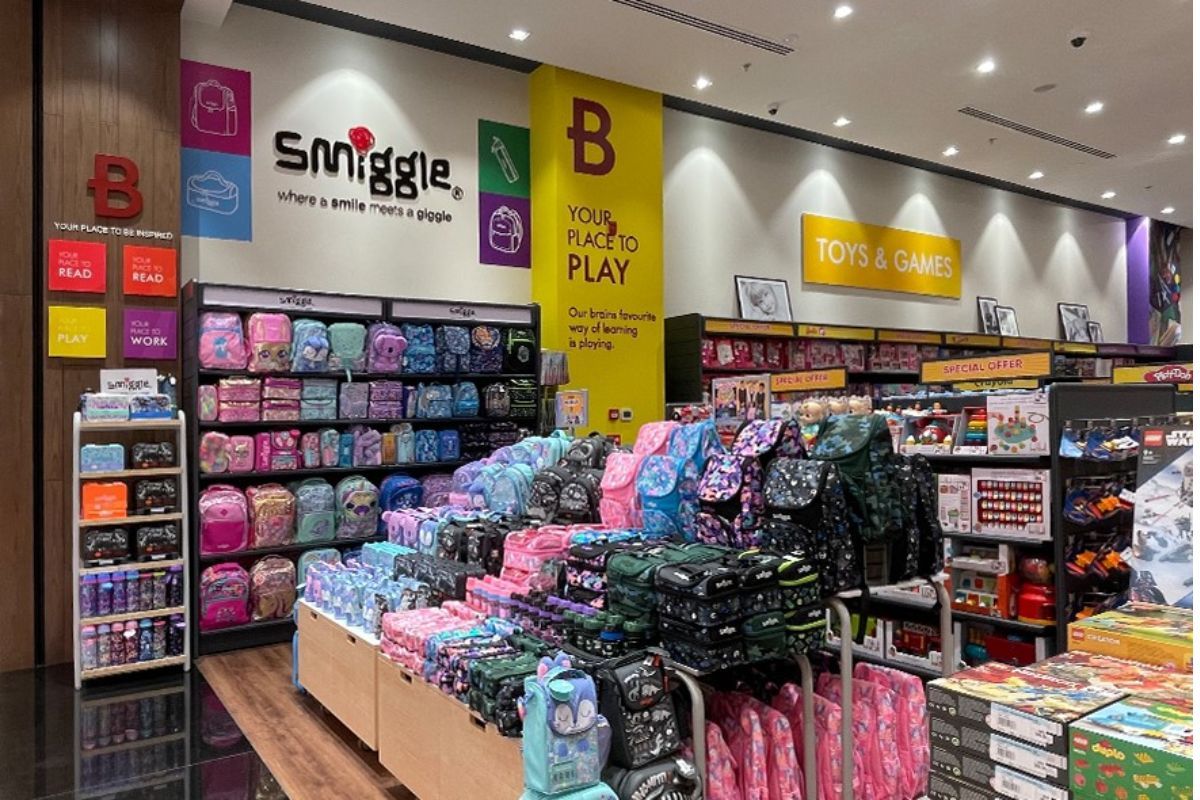 Back-to-school shopping at Borders will help you prepare for the academic adventure. The bookshop not only fosters your passion of reading, but it also stocks a large range of necessary materials, from textbooks and stationery to backpacks and essentials, all under one roof. Borders supplies a comfortable and exciting shopping experience whether you are a student, parent, or teacher. Explore the most recent curricular materials and educational resources to ensure an effortless transition into the new academic year.
- Location: Multiple branches including Mall of the Emirates and Dubai Mall
Also Read: