ToDA is the very first & unique Theatre of Digital Art in the UAE which offers its visitors to experience art differently from a gallery visit. Its uniqueness lies in the revolutionary way of discovering masterpieces of the world's most notable artists such as Van Gogh, Claude Monet, Paul Cézanne and many more. Our breath-taking digital shows combine high-end technologies with classical art accompanied by stunning music, visual effects and surround sound.
This impressive art space covers over 1,000 m2 with large HD screen projection all over the walls and ceiling with a quality surround sound. 360-degrees projection of images on all surfaces creates a unique exhibition space which makes the viewers feel like being a part of immersive artworks.
ToDA's visitors can also explore inspiring and entertaining facilities with 3D, Virtual- and Augmented Reality activities: painting master-classes; unique artifacts (Van Gogh bedroom installation, statue of David replica, "Black Hole" attraction and many more); audio guides & VR technology; immersive performances.
ToDA VR: Immerse yourself in Virtual Reality!
Experience endless creative possibilities with ToDA Dubai.
Witness the creative process while making artwork in 3D space with virtual reality. In ToDA you can experience best advanced VR technologies that educate, entertain and develop your creativity with three-dimensional brush strokes, stars and light!
Become a creator of your own painting and bring your artwork to life. You don't have to be an advanced painter to experience drawing in VR, all drawing levels are welcomed!
Create, practiсe your skills and share your results on social media pages.
Make sure you don't skip this entertainment experience!
Children's section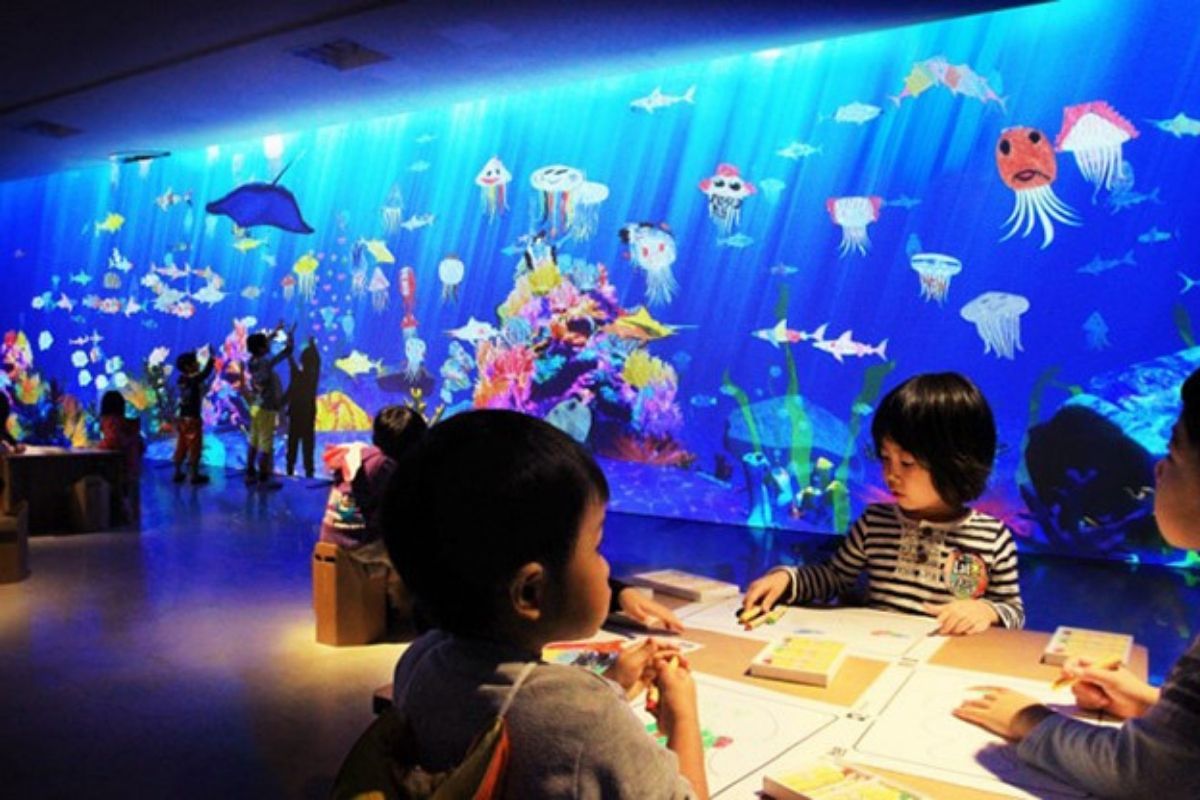 CHILDREN'S SECTION with interactive exhibits for children of all ages: «Space Secrets», «Secrets of Pharaons» etc. Children will discover multidimensional spaces with secret passages, portals to magical worlds and interact with installations in playful way. In the second and following years after opening ToDA Dubai will create immersive and interactive experiences that transport children of all ages into fantastic realms of story and exploration.
Various games and activities, such as a digital aquarium ToDA Dubai will teach children interact with art through teeming with digital fish designed by the kids themselves and a musical wall that plays sounds upon touch. The activities are designed to help expand the imagination and teach scientific concepts.
News Source: https://www.toda.ae/