When it comes to introducing fresh and fun ideas, the United Arab Emirates (UAE) is your go-to destination. From wild adventures to offbeat experiences, the UAE is all about embracing the unconventional and keeping things lively.
Ever heard of a tennis match on a helipad? Well, hold onto your racket because that's exactly what went down at the Burj Al Arab in Dubai on 22nd February 2005; yes, UAE has been quite hip for a very long time now. They turned a helipad into a tennis court, and it was a smash hit. Imagine Roger Federer and Andre Agassi serving aces with the world's most luxurious hotel as your backdrop. It's like playing tennis in the sky!
So, if you too want to try something unique and are ready for some extraordinary sports action, let's dive into some extraordinary sports venues, right here, in the UAE:
PadelX - A floating Padel Court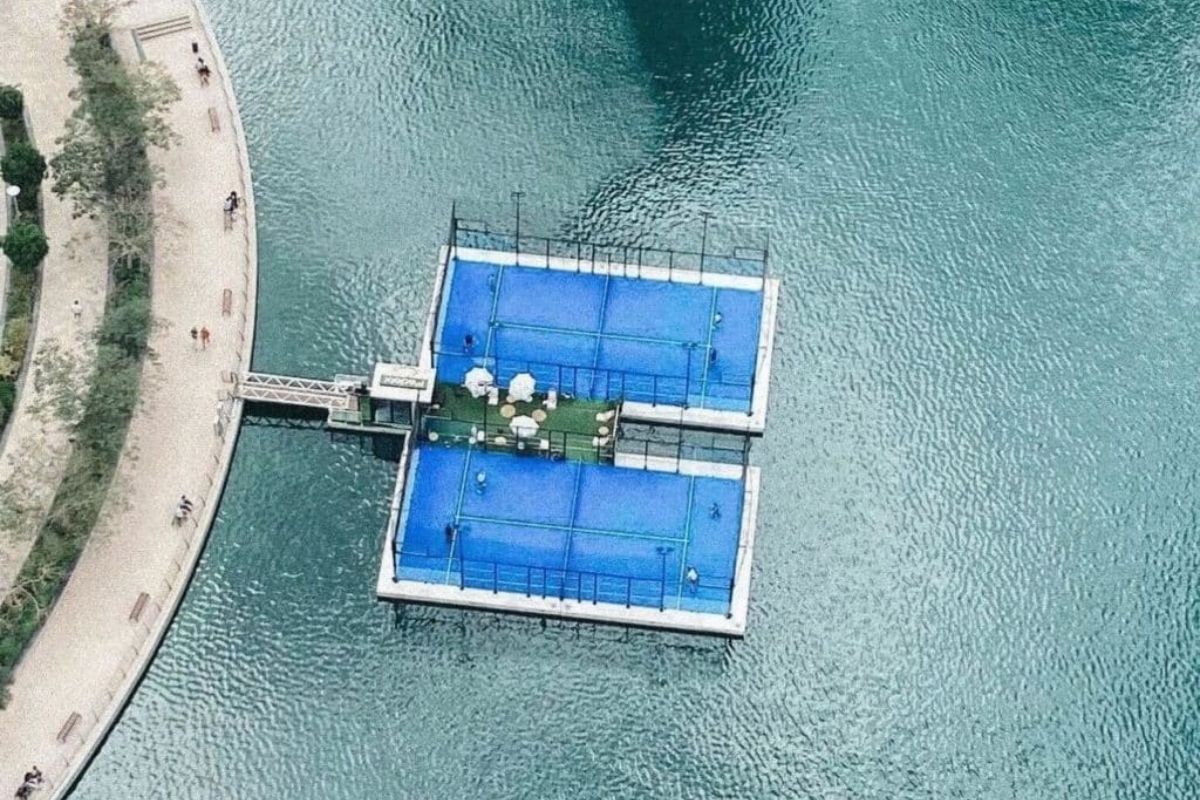 Almost everyone knows about Padel and almost everyone loves it.
With the Floating Padel Courts, you can shift your worries to whimsy at this very fun concept. Swedish company, PadelX, has brought its unique twist to padel and opened its first floating padel court in Dubai near Cluster 1, in Jumeirah Lake Towers (JLT).
The court is surrounded by water on all four sides and is accessible via footbridge. The court is also walled by transparent glass and an open roof, ensuring that while you can soak up the sun and the view, the balls will never fall into the water.
But that's not all. Once the sun sets, Padelx becomes vibrant and funky with a line of LED blue lights that illuminate the edges of the floating court.
PadelX is open from 6 am to 11 pm. There are two courts available with bookings starting from AED 200 per hour. You can also rent the rackets at the venue if you don't own one. Prior bookings are necessary and can be booked on playtomic.io.
Neon Badminton @ Pioneers Badminton Hub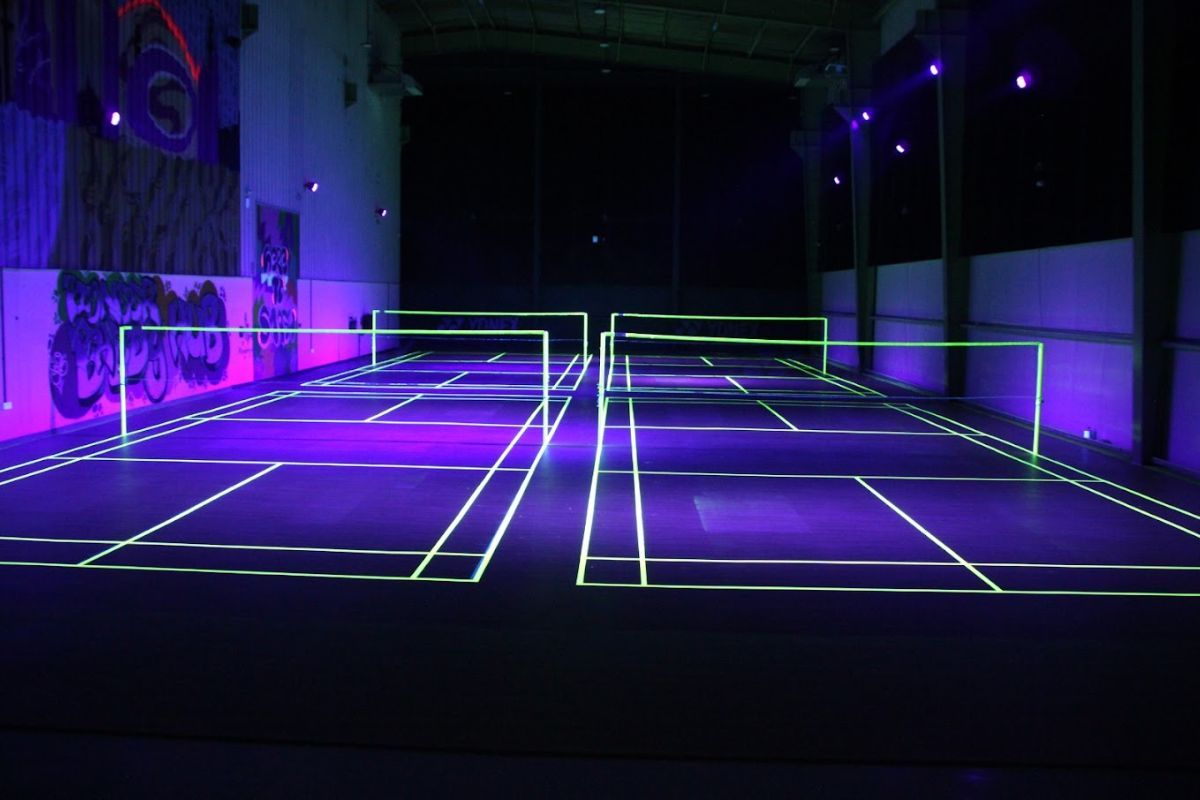 Pioneers Badminton Hub has been a go-to place for all badminton enthusiasts. To make badminton better than it already is, they created UAE's very first Neon Badminton Court. With neon graffiti that covers the walls and phosphorescent, glow-in-the-dark, technology, badminton has changed from being just a fun sport to a visual experience.
The neon courts are open only on Fridays and Saturdays. The entry fee is AED 150 per hour and the court is accessible to 4 people at max at one point in time. Wait wait wait… the neon equipment required to play the game is also included in the price. And wait wait wait… cause even though the court is accessible by only 4 people at once, if you're a bigger group you can use the court in turns during the hour-long session.
So, put on your whites and brights and head to The Pioneers Badminton Hub to experience the sport in the dark, while becoming a human glowstick yourself; what fun. And remember it's open only on Fridays and Saturdays.
If you're looking to buy some badminton equipment, they have a Yonex store right there as well. You're truly sorted with Pioneers Badminton.
Infinite Ski - Maxxtracks Indoor Ski Slope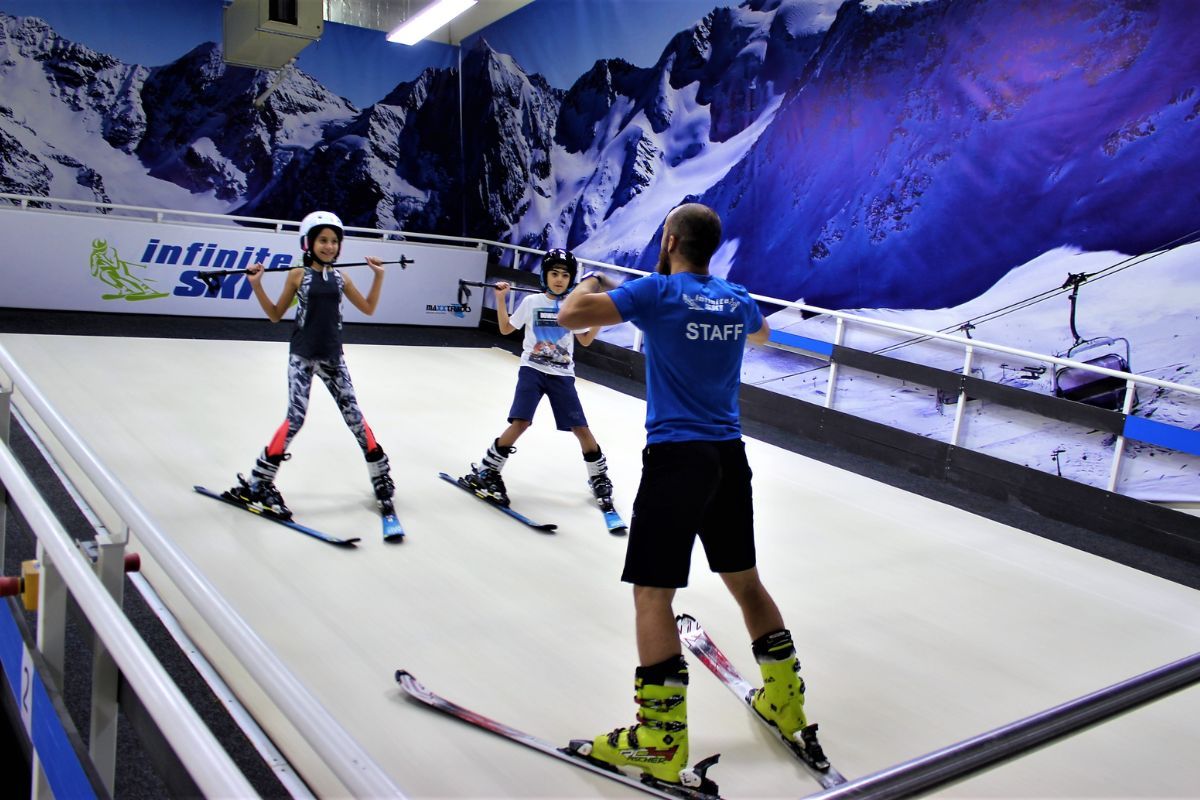 If you're someone who'd love to learn how to ski but cannot withstand cold weather, this place has been built just for you. Infinite Ski makes skiing super easy, super convenient, and super fun minus the freezing cold!
They have 2 state-of-the-art Maxxtracks indoor ski slopes that are built and developed in the Netherlands. The slope is a revolving belt to simulate an endless ski slope; basically, a giant treadmill. According to Infinite Ski, you can learn to ski there 8-10 times faster than on actual snow, and that 1 hour of skiing there is equivalent to a full day of resort skiing. With a mirror in front of you, it makes it easier to learn, especially when you're not required to wear any winter gear.
They also have a really nice café where you can enjoy some food and drinks post your intense hour-long session. The prices start at AED 110 per person and private sessions at AED 300. You can also opt for the multi-session package or book the place for private events.
To know more visit their website.
3D Blacklight Minigolf - Glow in the Dark Minigolf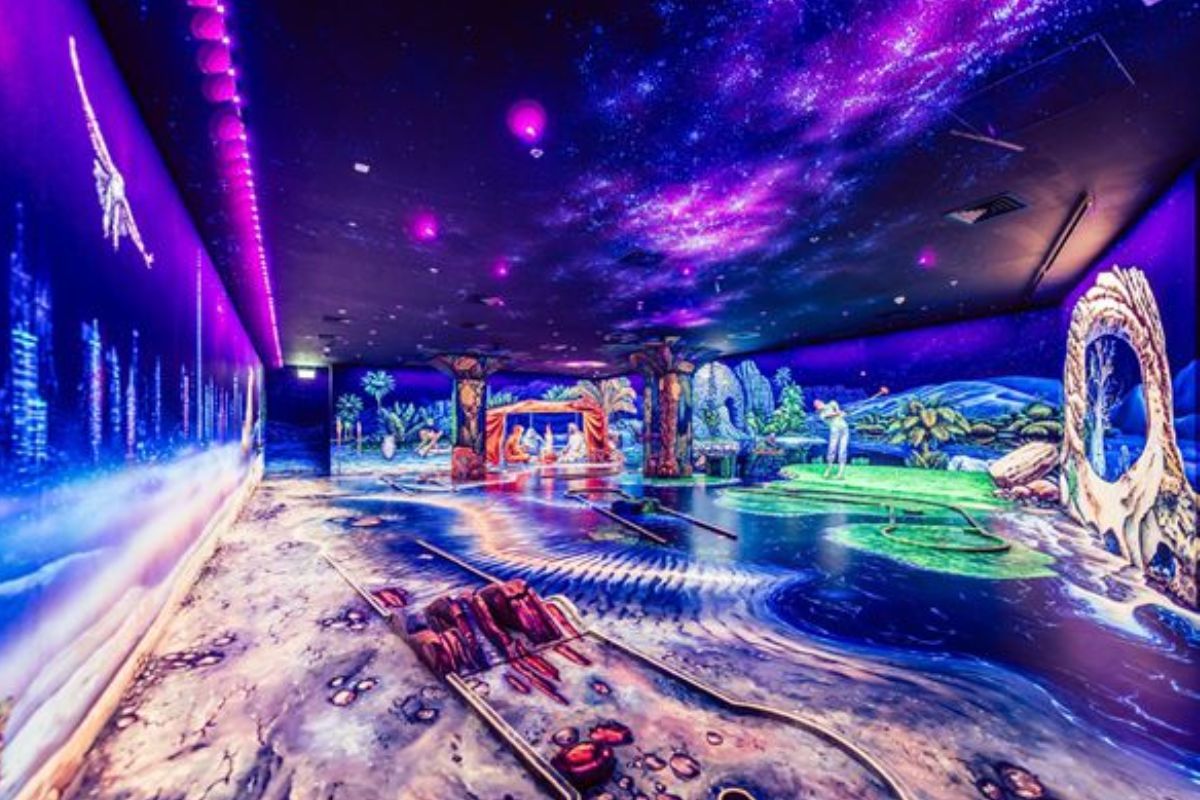 Amidst captivating glowing scenes that portray everything from coral reefs and friendly whales to astronauts floating in space, 3D Blacklight Minigolf at JBR immerses you in a magical world of fluorescent colors. The unique blacklight setting is designed to be viewed in 3D with special glasses provided at the venue that offers an unforgettable minigolf experience.
3D Blacklight Minigolf is an all-indoor 18-hole course with 3 surreally themed rooms that can be completed in around 45 and 90 minutes depending on the number and skill level of players. The prices start at AED 110 per person, inclusive of putter, ball, and 3D glasses.
Great for mini-golf lovers of all skill levels, 3D minigolf lets you have a blast navigating their fun course with friends or family, and snap some unforgettable photos along the way. Plus, you can book the venue for private events, making it a fantastic choice for birthdays or any special occasion.
Bubble Soccer @ Sharjah Paintball Park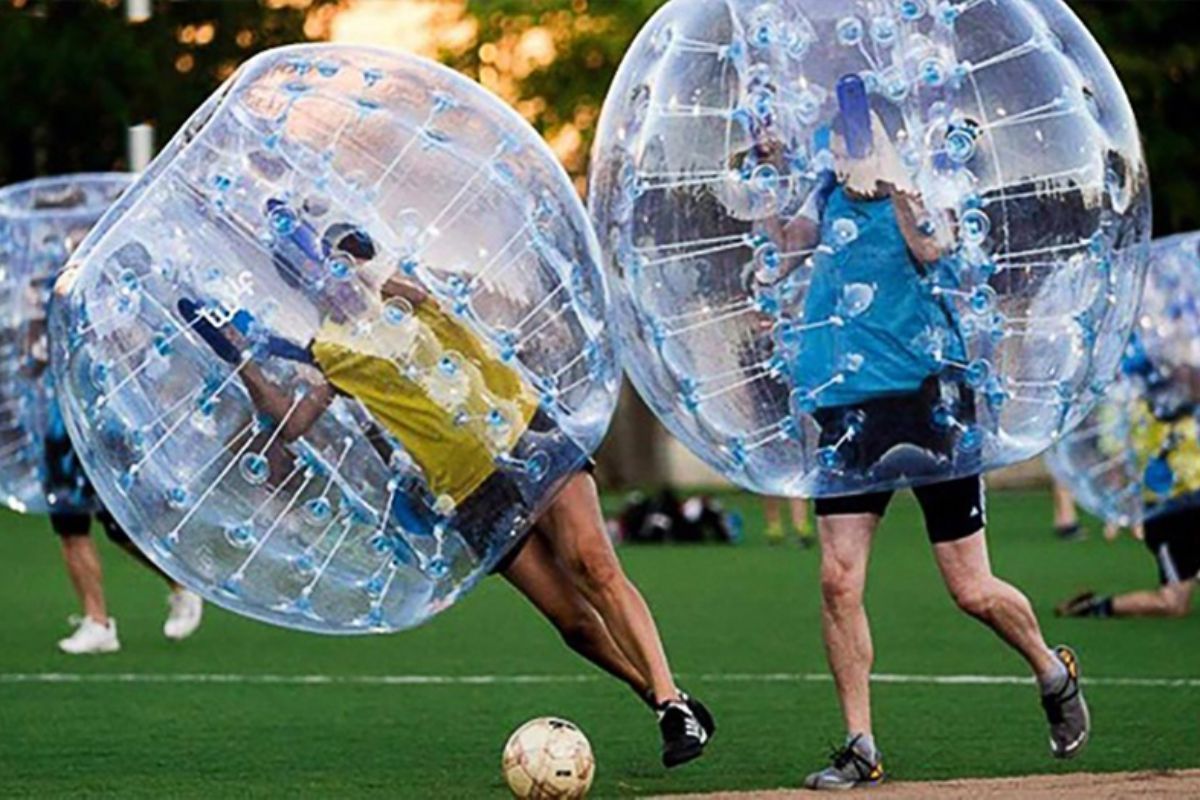 Another offbeat take on a normal sport, bubble soccer is a fun way of playing football. Revolving around the traditional game of football, bubble soccer involves smashing into each other and bouncing around in an inflatable bubble. It's a unique experience for both adults and kids (7 years and above) with the bubbles available in all sizes.
The prices start at AED 130 per person and a minimum booking of 6 persons is required. The place can also be booked for events and birthday parties.
Enjoy a lot of bumping, bouncing, rolling, and laughing with Bubble Soccer.
LED Night Kayaking with Crystal Clear Kayak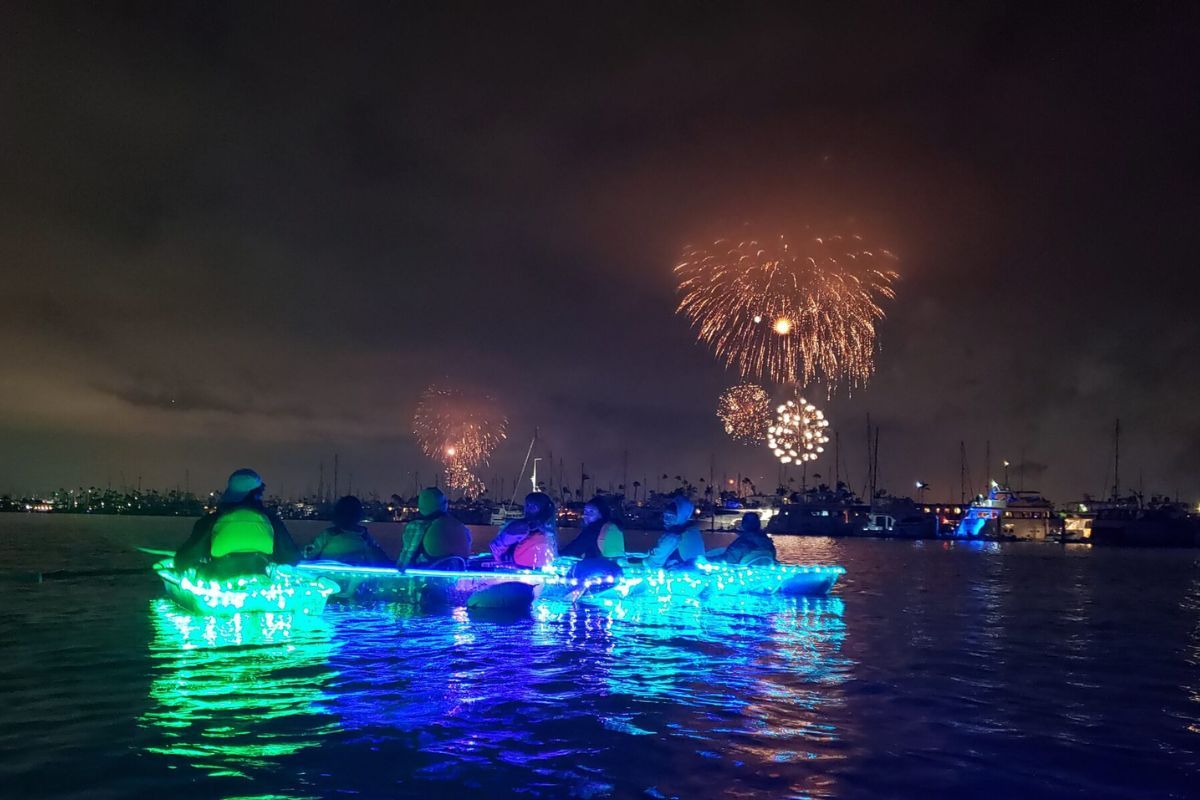 If you're looking for a nighttime outdoor activity whilst enjoying the beautiful Dubai skyline, Night Kayaking is here for you. Brought to Dubai by Crystal Clear Water Sports, the transparent kayaks are lit with LED or premium bright yellow strips of light to illuminate your experience. There may be some pathway limitations and safety protocols that need to be levied for your safety and well-being for which the guides will be there to assist.
You can book the Kayak for a duration of 1 hour at the price of AED 249 for neon lights kayak and AED 295 for yellow lights kayak. Bookings are a must and make sure you arrive 15-20 mins prior to your booking, failure to which you might miss your spot. They welcome pets for free but you need to purchase a blanket to avoid scratches on the kayak.
There are also plenty of other Kayak options that you can check out on their website.
Underwater Yoga @ The Lost Chambers Aquarium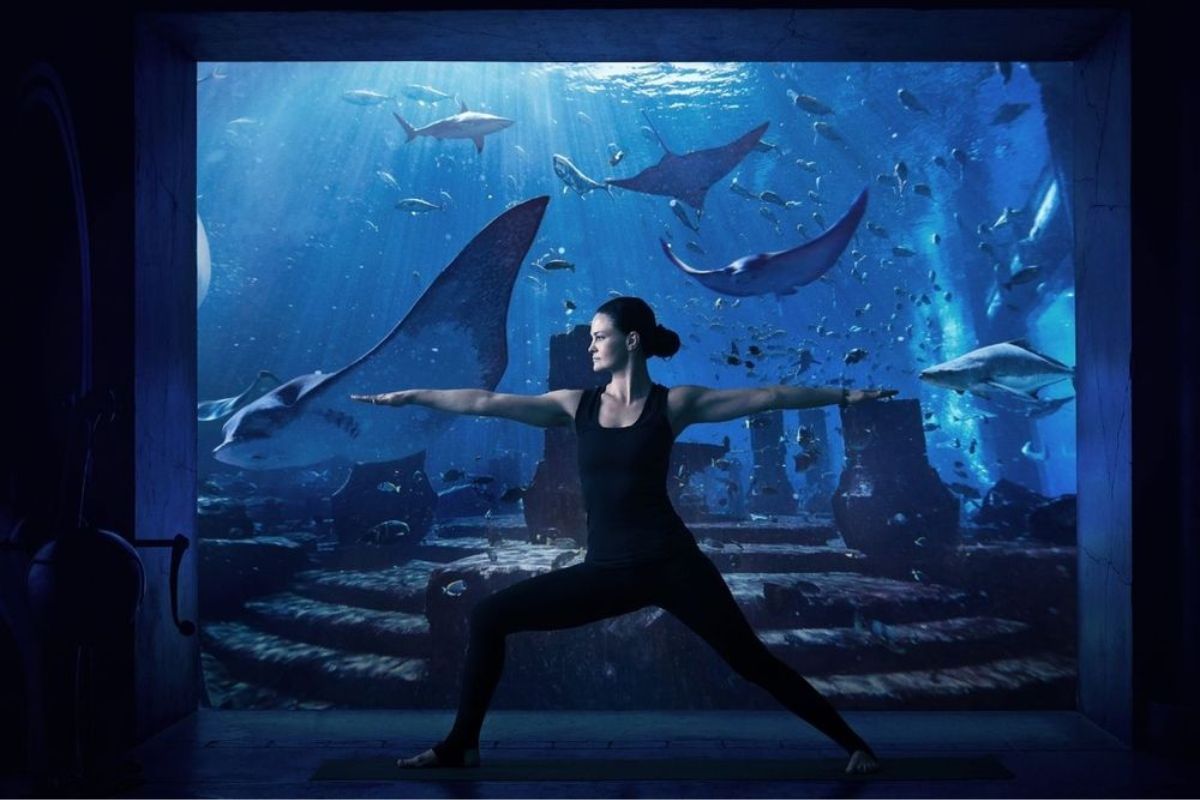 Get to the Lost Chambers at Atlantis to elevate your yoga experience and make it even more zen than you could've imagined. Experience ultimate levels of tranquillity as 65,000 marine animals silently float around you.
The underwater yoga class offers Hatha Yoga, which is an intense yet calming blend of movement and breathing. This class is available thrice a week on Wednesdays, Saturdays, and Sundays from 8 am to 9 am for AED 160. You need to bring your own mats and towels or can purchase one there. You also get complimentary access to The Lost Chambers to enjoy the marine life.
Prior bookings are necessary, and the class accommodates only 15 people. So, make sure you book your spot at the earliest.
As we conclude our exploration of these remarkable sporting destinations in the UAE, one thing remains crystal clear: This nation knows how to combine luxury, adventure, and the thrill of competition like no other. Whether you're an avid athlete or simply seeking a taste of the extraordinary, these sports venues offer an experience that's nothing short of spectacular.
Also Read: