Dubai's real estate market has been on the rise post pandemic due to the price drop in the market making it the best time to invest. Take a look at the hottest deals in Dubai from the best developers and units that bring it all.
Tilal Al Ghaf by Majid Al Futtaim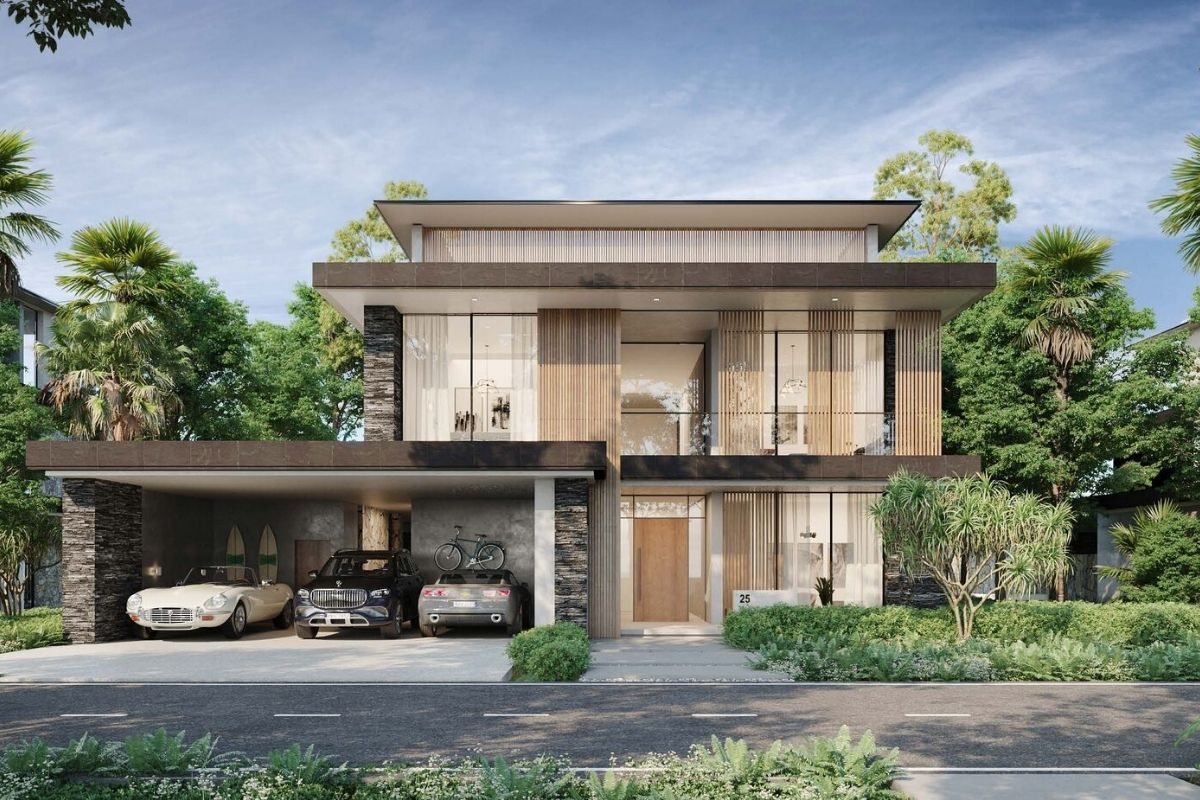 Coming in at the very top is the most admired Tilal Al Ghaf, with it's latest launch of the Alaya Beach Extension that offers a collection of ultra-luxurious Villas and Mansions. Located in the very heart of Dubai, these resort-like residential units start ranging from a whopping AED 6.8 million and a 60/40 payment plan.
The project is under construction and units are for sale off-plan. The final handover is scheduled for 2027, the property area of units ranges from 9,522 to 14,670 sq. ft and residents can choose between two property styles – The Modernist or The Mediterranean.
The properties all have access to a community plaza, exhibition space, a spa and lap pools, a fitness area, a mosque and more. All the unit include floor-to-ceiling sliding windows for, an impressive double-height entry, an innovative air cooling (VRF), an elevator and ample parking for 4-7 cars. The Alaya residences are ideally suited for big families due to the large living areas and private outdoor spaces. The gated complex is equipped with a video surveillance system and 24/7 security. It also comes with options to customize the property to your liking.
You can get more details on their website.
[Source: Tilal Al Ghaf]
Mag City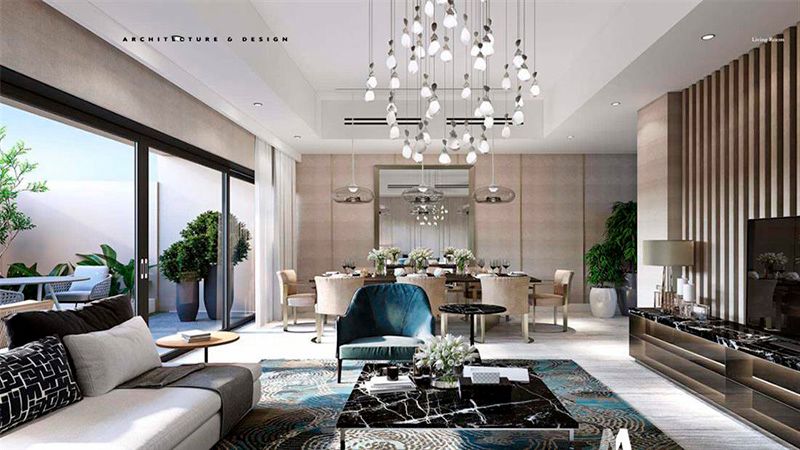 Located in the new city hub at District 7 in MBR City, Mag City ranks as the 2nd in villa/townhouse transactions list and the 2ndin our list as well. Mag City offers 1 bedroom apartments and 2, 3 and 4-bedroom townhouses in meydan starting from just AED 480,000. The neighbourhood is nestled about 5 minutes from downtown and alongside the meydan racecourse, Mag City offers expansive views of the Dubai Skyline.
They offer a 60/40 payment plan on their off-plan properties. The community offers amenities such as a swimming pool, gym, the most-awaited Meydan One Mall and much more. The estimated handover is 2026 and a few of the phases are set to be handed over by 2023.
You can get more details on their website.
La Voile By Meraas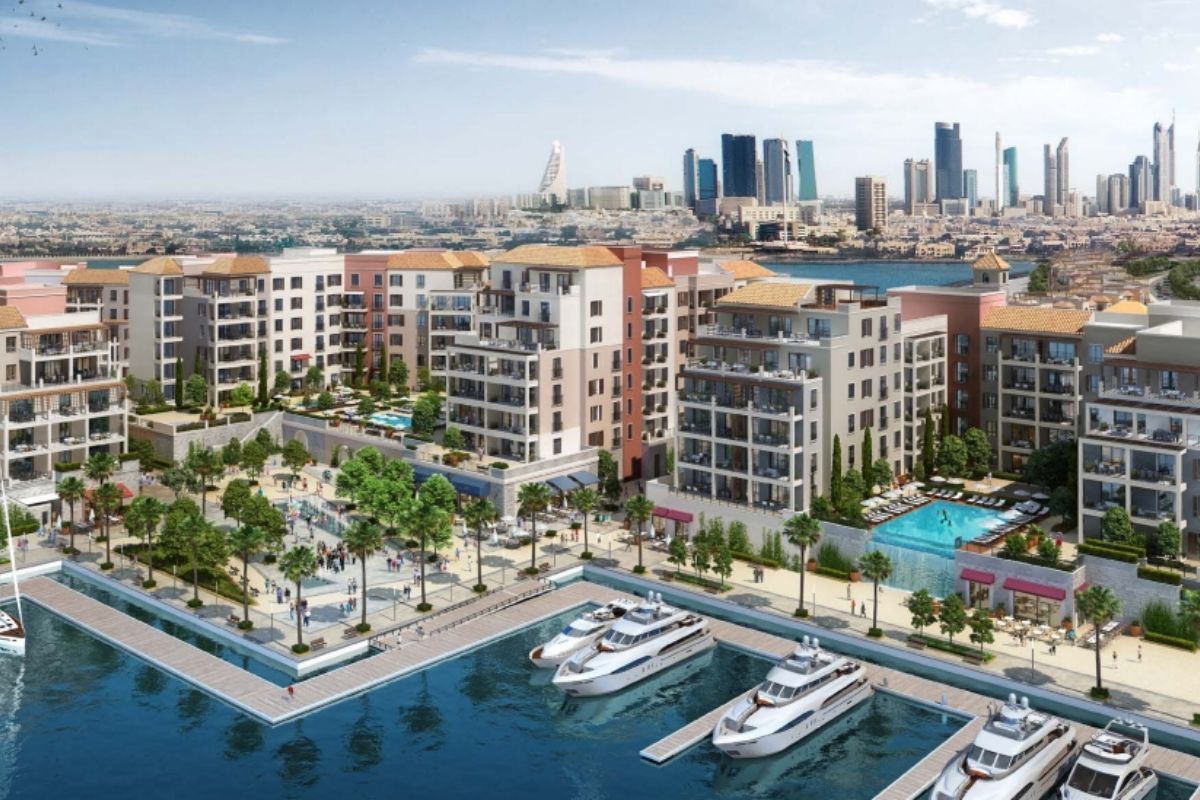 An exceptional collection of Mediterranean inspired residences offering a stunning selection of 1, 2, 3, and 4-bedroom apartments. Bright interiors, stunning facilities, paired with a vast collection of dining, shopping and entertainment experiences at your doorstep, make La Voile an ideal place to live.
Located at the La Mer beach with a 40/60 payment plan, this neighborhood is equipped with all facilities such as pool, a port with 190 berths, outdoor play area and even a beach access. The apartments have private landscaped terraces that give you the look and feel of a sky villa as well.
You can find more details here.
[Source: Meraas]
Arabian Ranches By Emaar
The most popular and high in demand Dubai properties is Emaar's Arabian Ranches. Since it's inception in 2004, the neighborhood has become a go-to choice for families to settle in Dubai.
Just launched a new phase of Bliss II in the elite gated community, with easy payment plans of 75% in installments and 25% after handover. These 3, 4-bedroom duplex and triplex townhouses that are inspired by the streets of Santorini in Spain, complete with all the amenities your family needs and start at a reasonable AED 1.8 million.
We recommend you download the MyEmaar App for all the details on the property. You can also check their website here.
[Source: Emaar]