The Osteopathic Health Centre was set up in Dubai in 2000 by Malcolm Gregory (Greg) and Nargis Raza in order to continue offering relief to people in pain. Both had been involved differently with treating people in pain, Malcolm Gregory worked as an osteopath for the ruler of Dubai Sheikh Maktoum Bin Rashid at the Nad Al Sheba Club for thirteen years. During that time he built up a busy osteopathic practice alongside his commitments at the club.
Nargis Raza had run her own company Total Fitness in Dubai since 1980. It was the first company in the UAE promoting fitness, good nutrition and stress management as well as training fitness instructors to teach exercise safely.
What is your business name?
Osteopathic Health Centre
Which industry does your business belong to?
Homeopathy & Alternative Medicine
What is your business type?
Services
How old is your business?
15 - 25 years
Who are your customers?
People (B2C)
How did you initially come up with the idea or concept for the business?
The clinic started with the intention of creating a place where people could come to heal.
Tell us about some of the major turning points in the history of your business.
The clinic opened in October of 2000, 21 years ago. It was the first clinic of its kind offering osteopathy. One of the founders, Malcolm Gregory, is the first osteopath in the Middle East - starting in Saudi Arabia and then, the UAE.
What made you choose Dubai as a location to setup your business?
Being the cosmopolitan city that it is, Dubai allows us to meet and help people from all walks of life and it is an enriching experience for us.
Finally, what sets your business apart from the competition?
What sets our clinic apart is teamwork. We have a team of brilliant practitioners and each one is excellent in what they do. And if one person is unable to help the patient, we know that someone else in the team can collaborate and help the patient.
What service(s) or product(s) do you offer/manufacture?
Osteopathy, Physiotherapy, Family Medicine, Hydrotherapy, Home Health, Neurorehabilitation, Yoga, Pilates, Orthotics, Mental Health & Counselling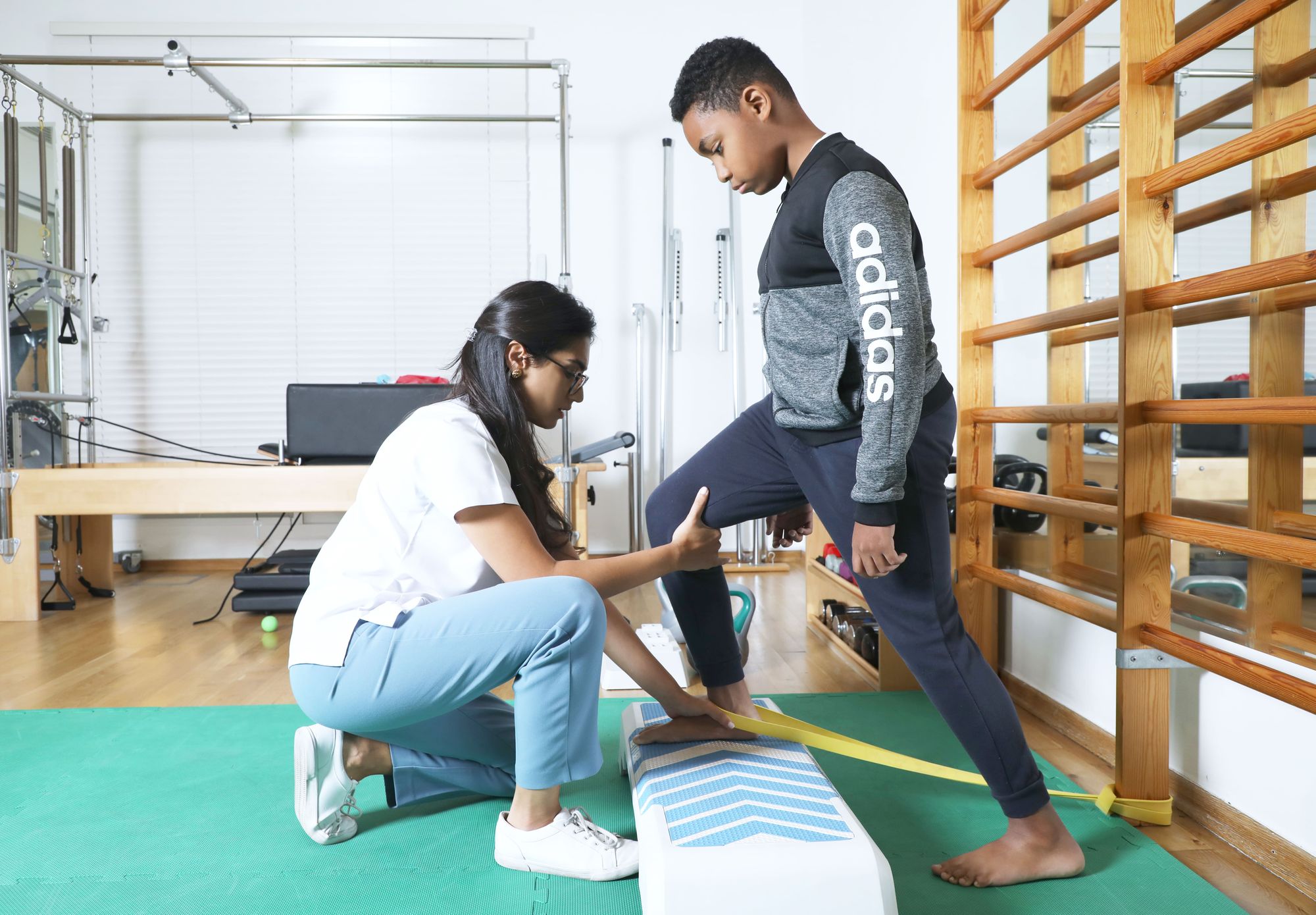 What are the key strengths of your products/services?
We work in collaboration with the patient to get them out of pain and hopefully ensure that they engage in an healthy and active lifestyle
Can you share some of your products and pricing?
Osteopathy - starting from AED495
Physiotherapy - starting from AED 495
Hydrotherapy - starting from AED 600
Executive Health Screening - starting at AED 2000
What are the best ways for your customers to contact your company?
Phone, Website
Editor note: You can find more information about Osteopathic Health Centre on HiDubai by visiting their business page here.